Trailers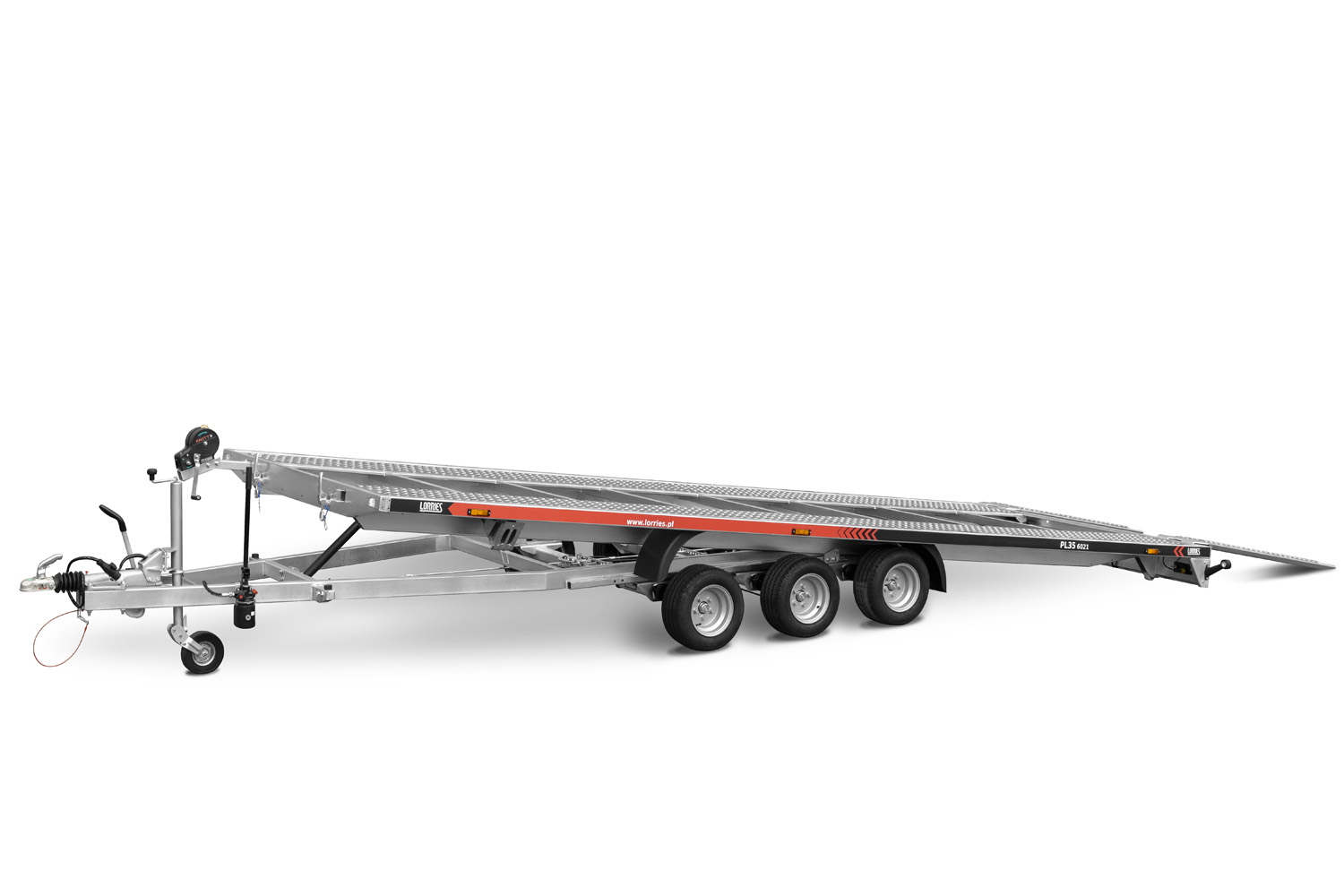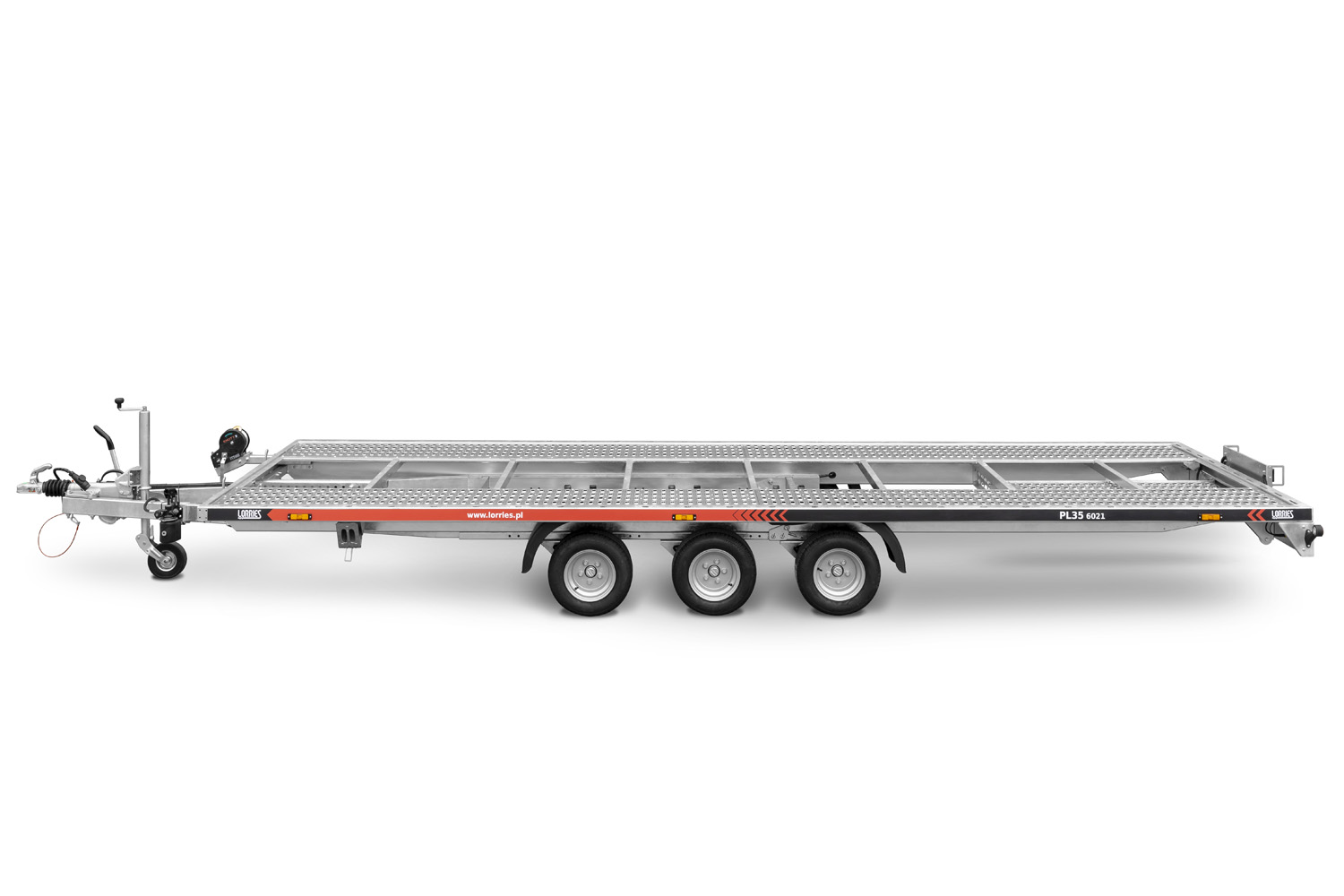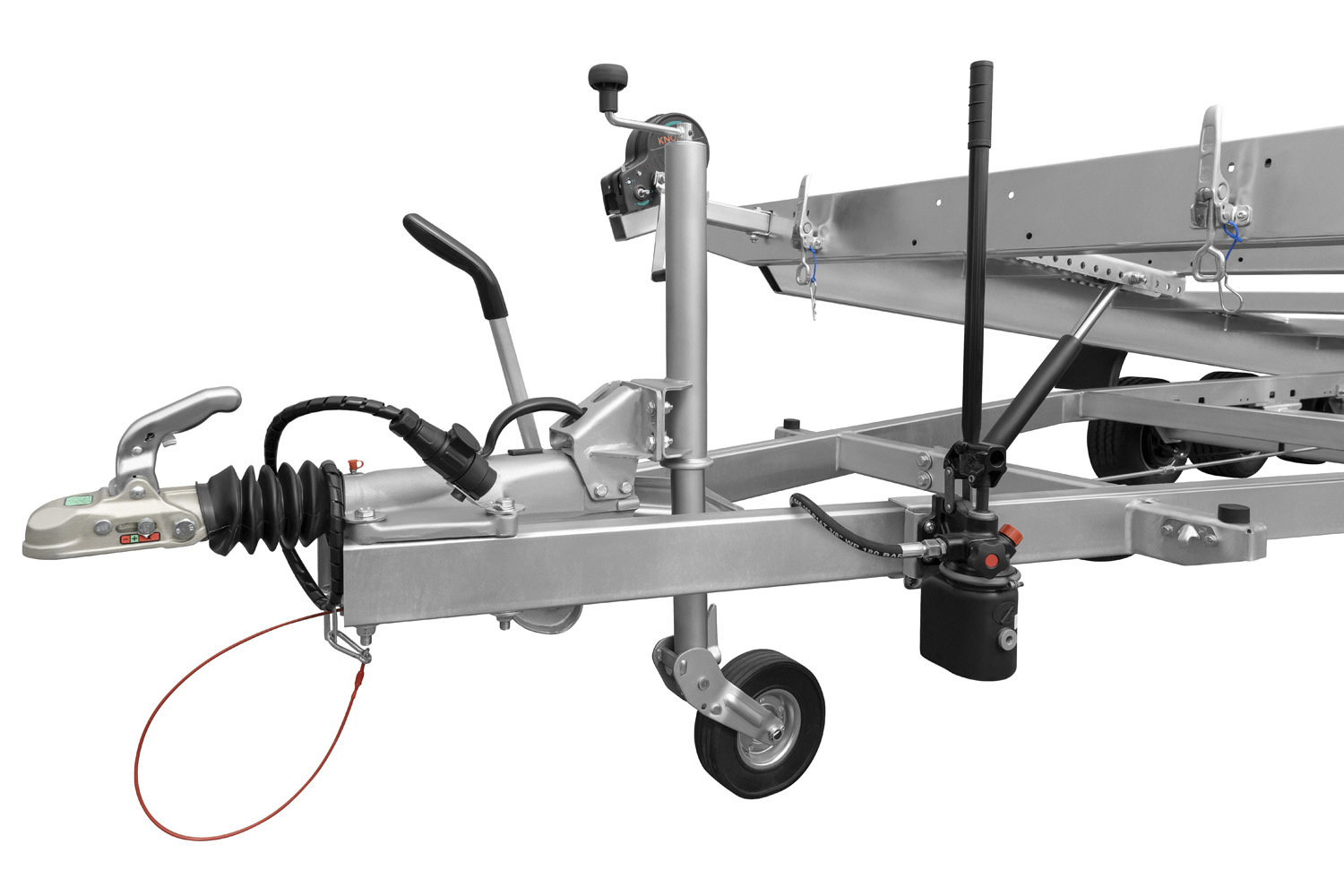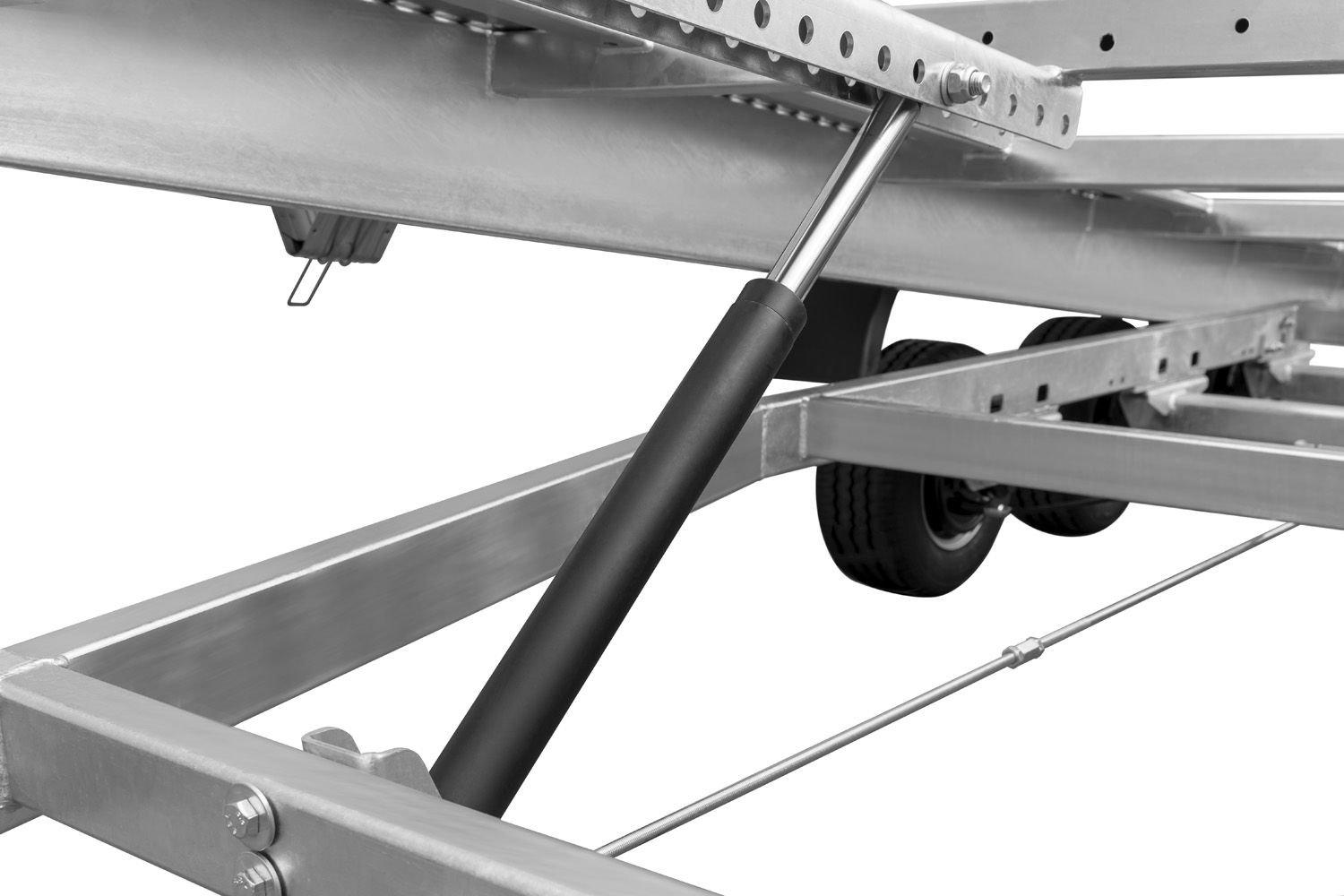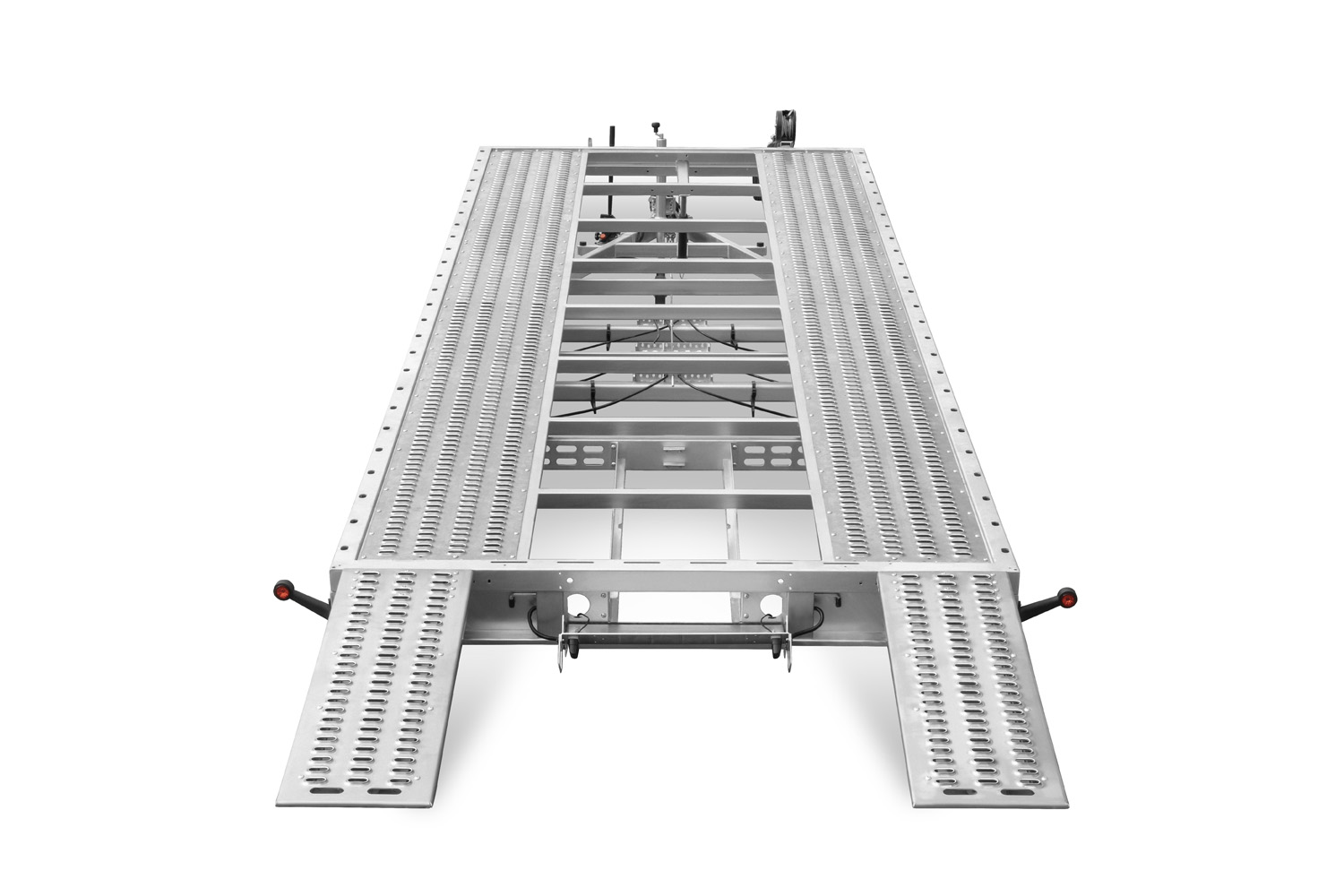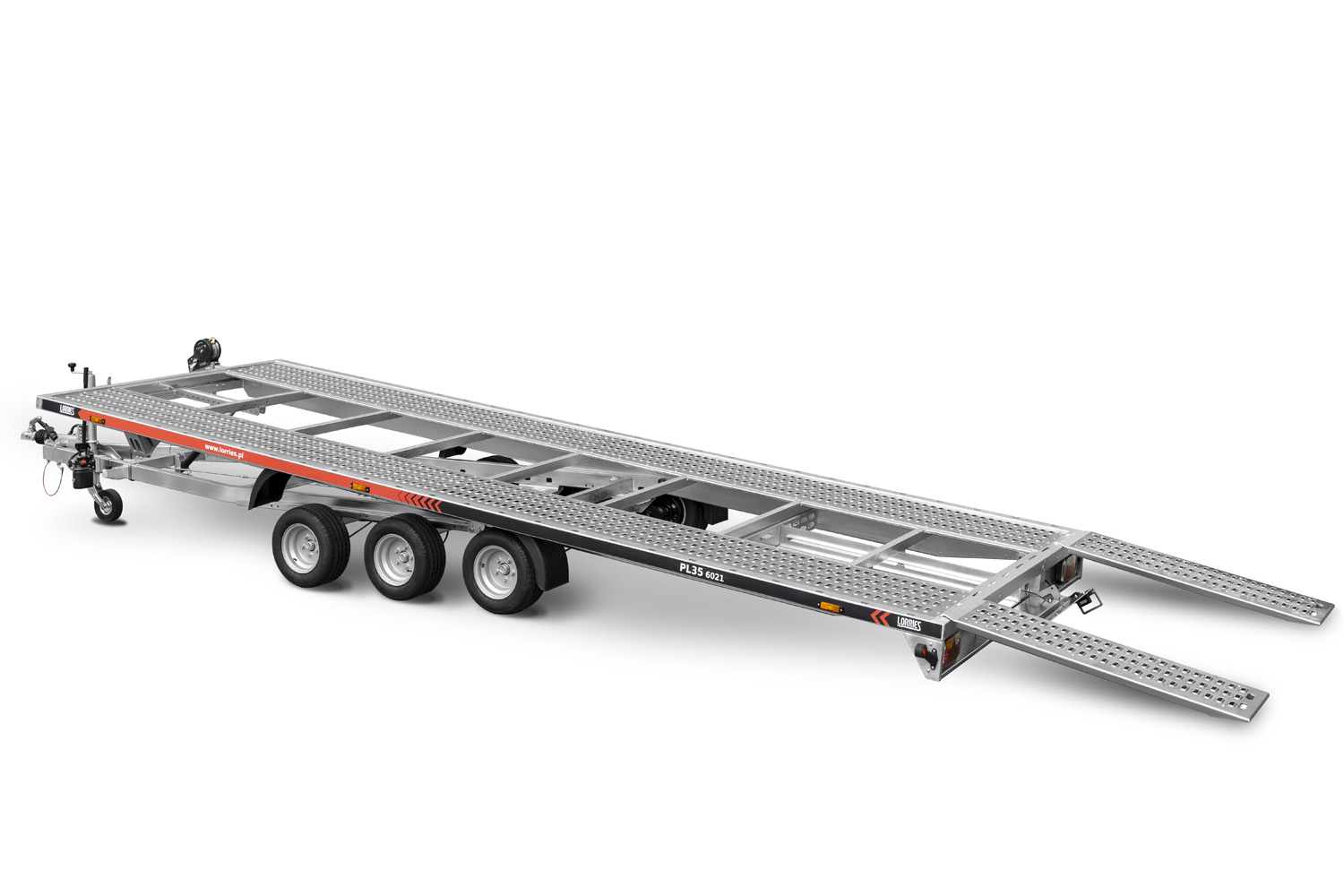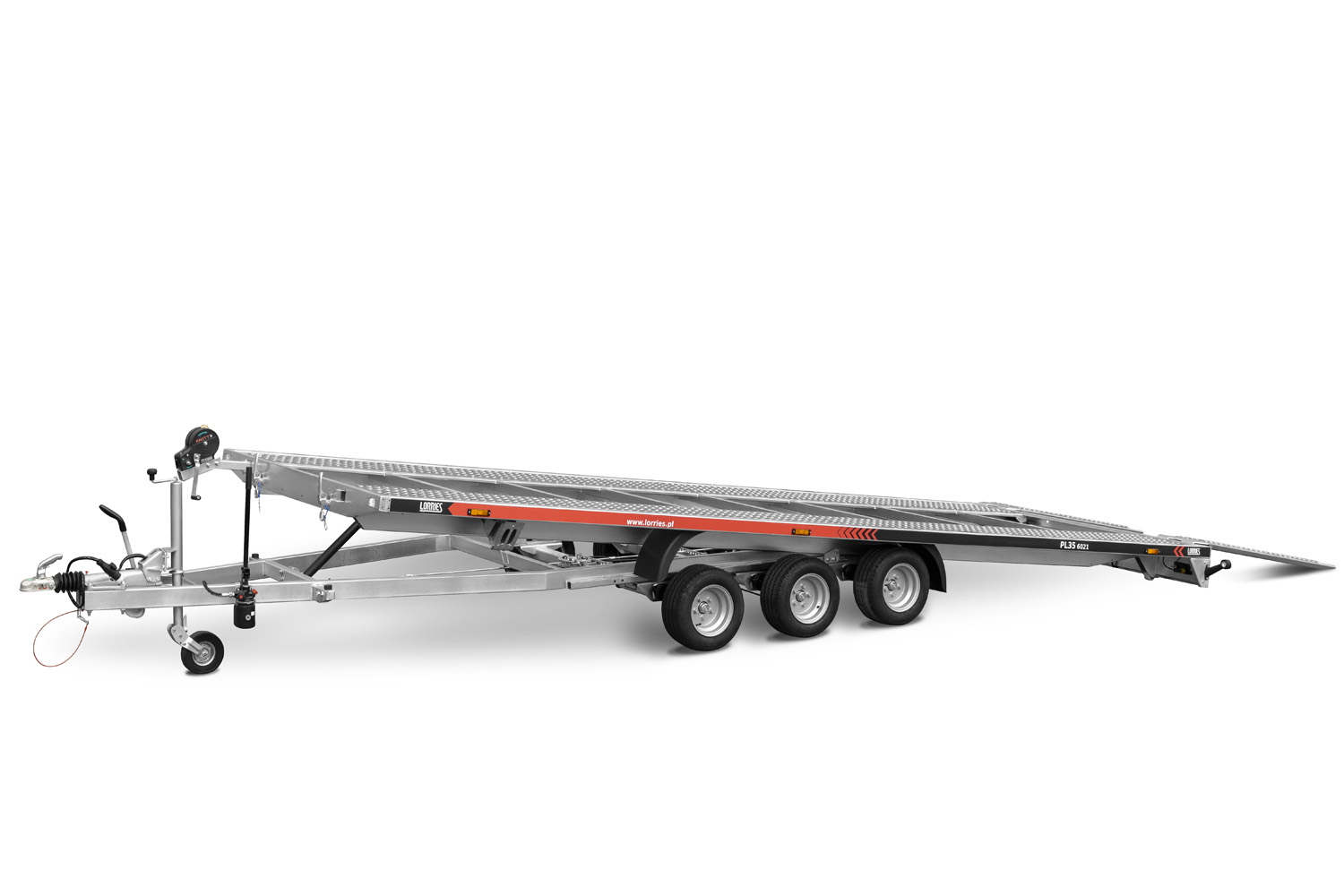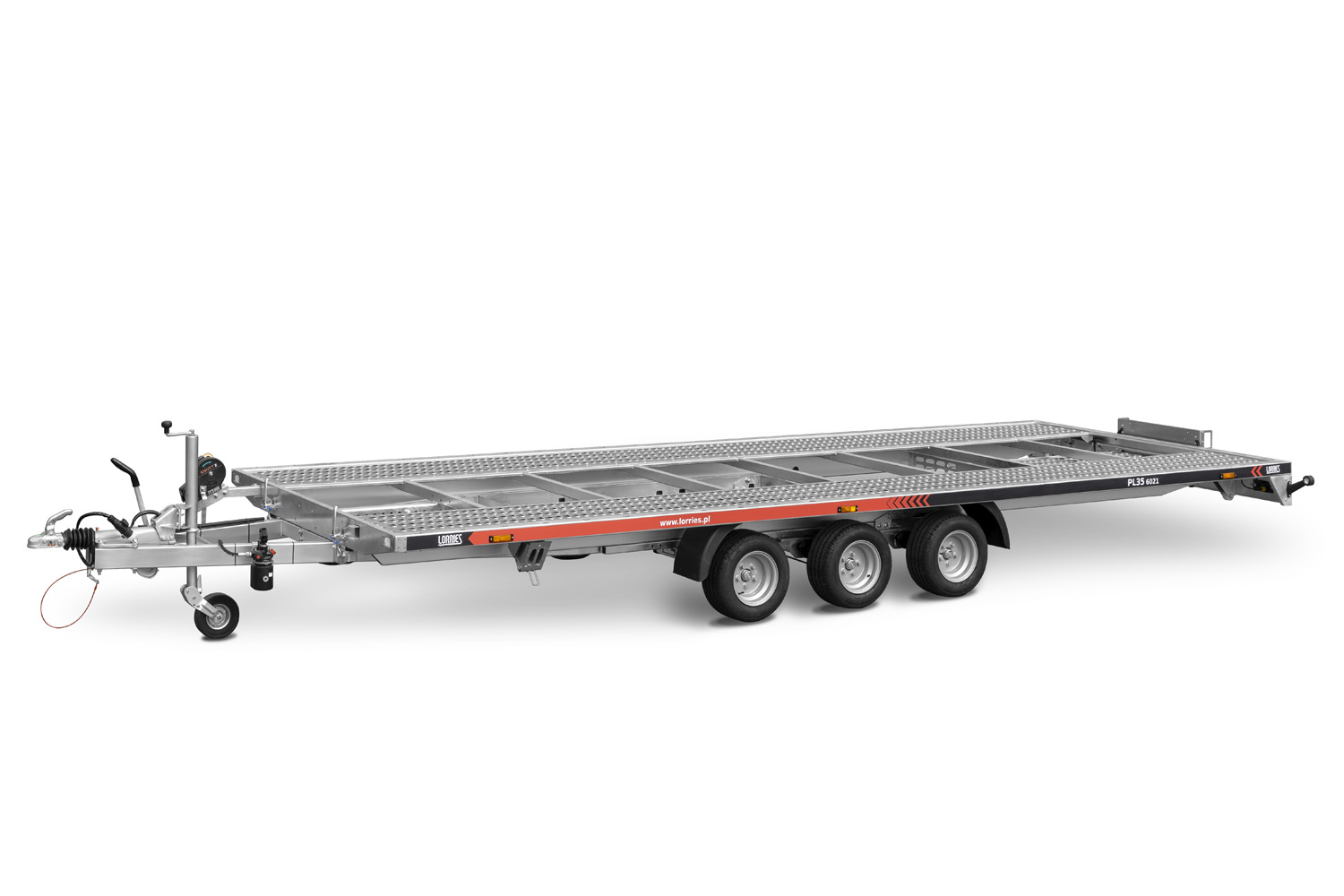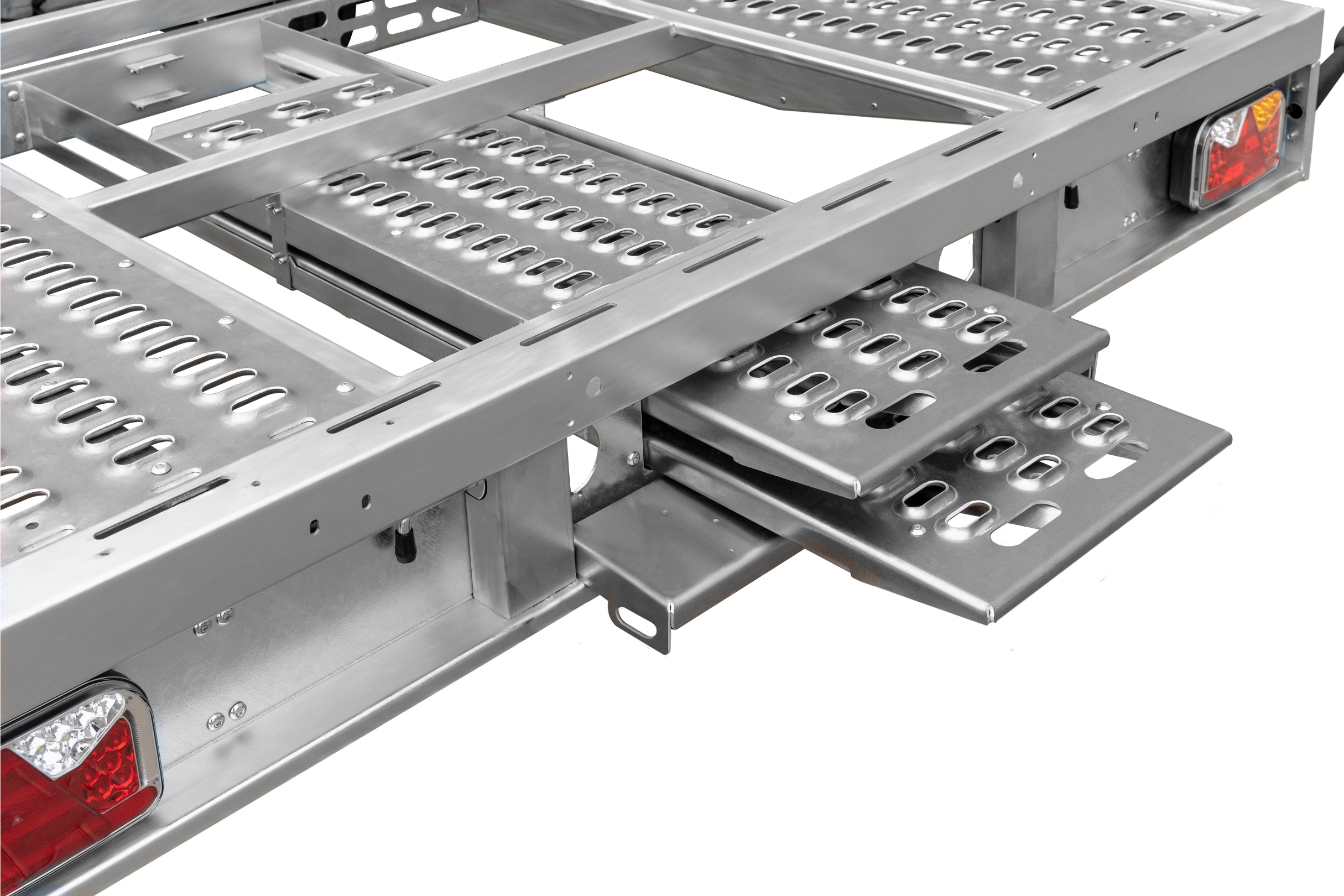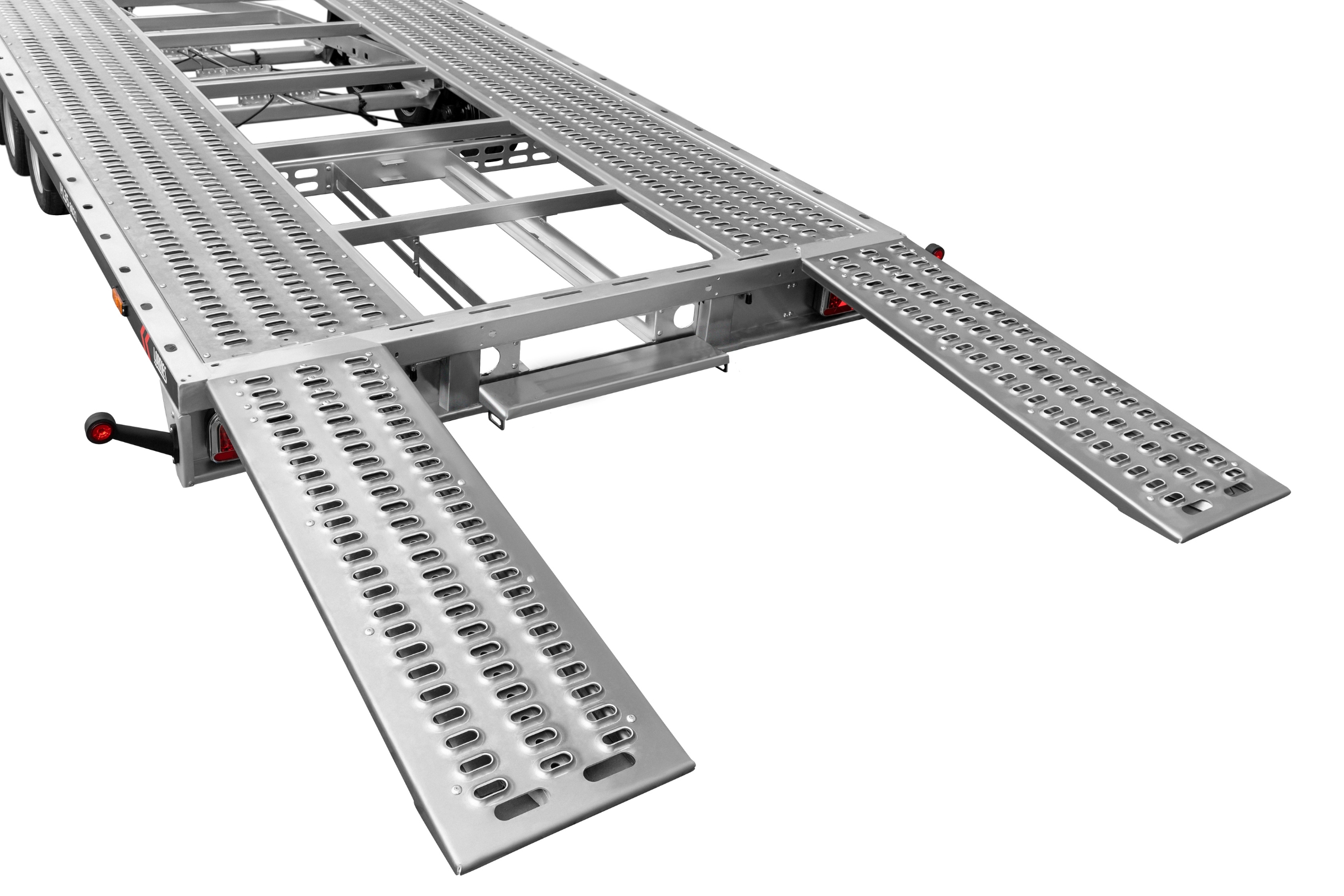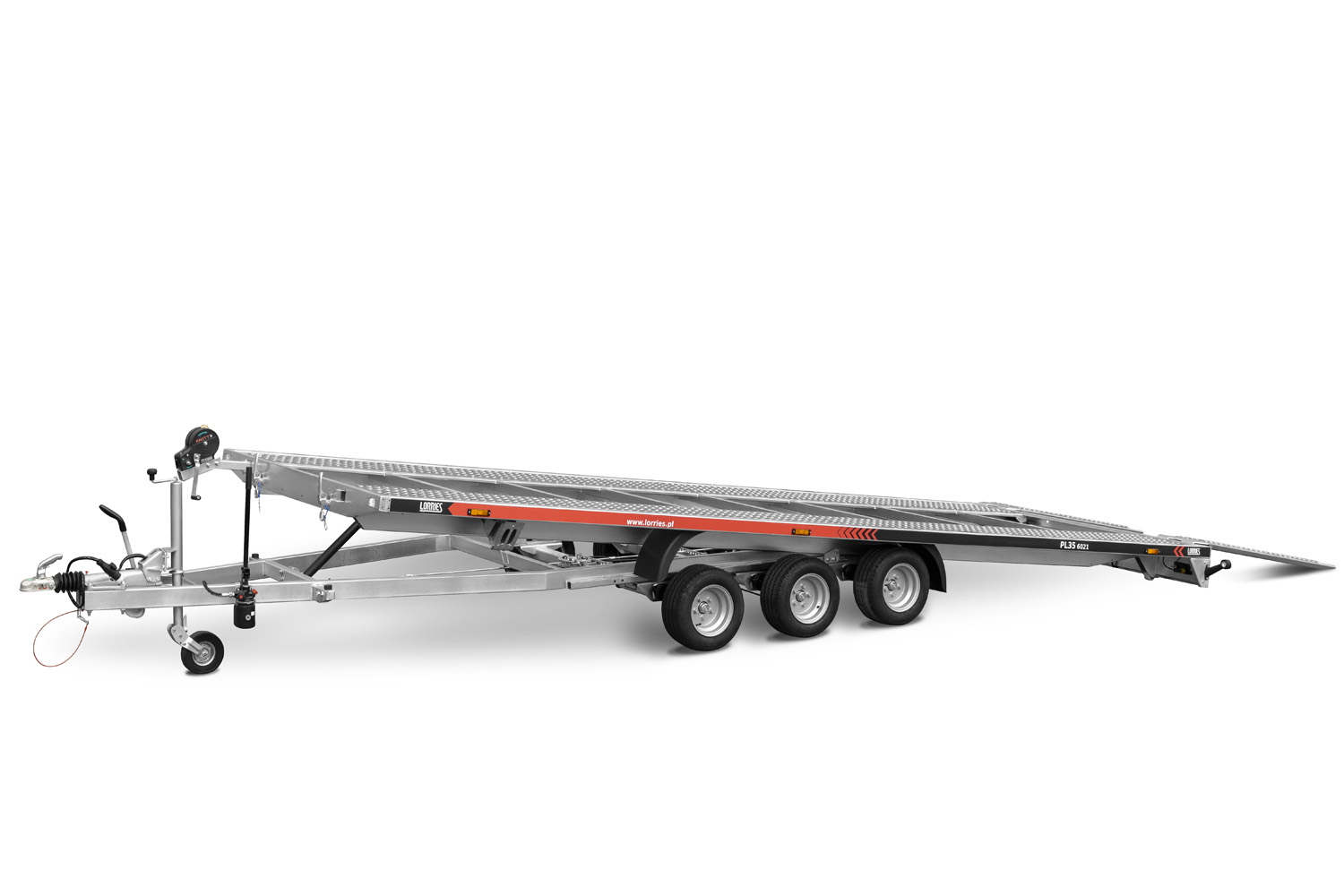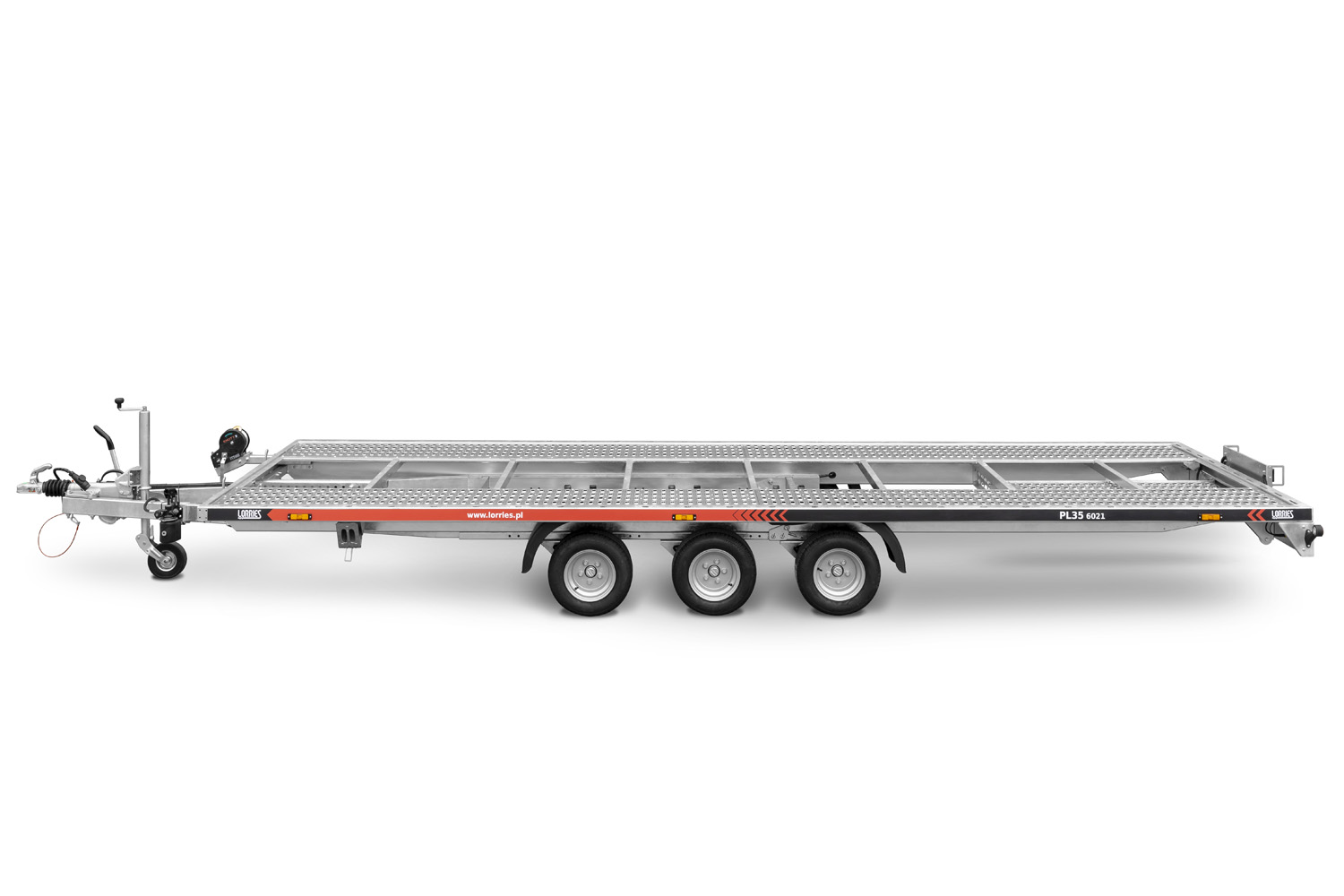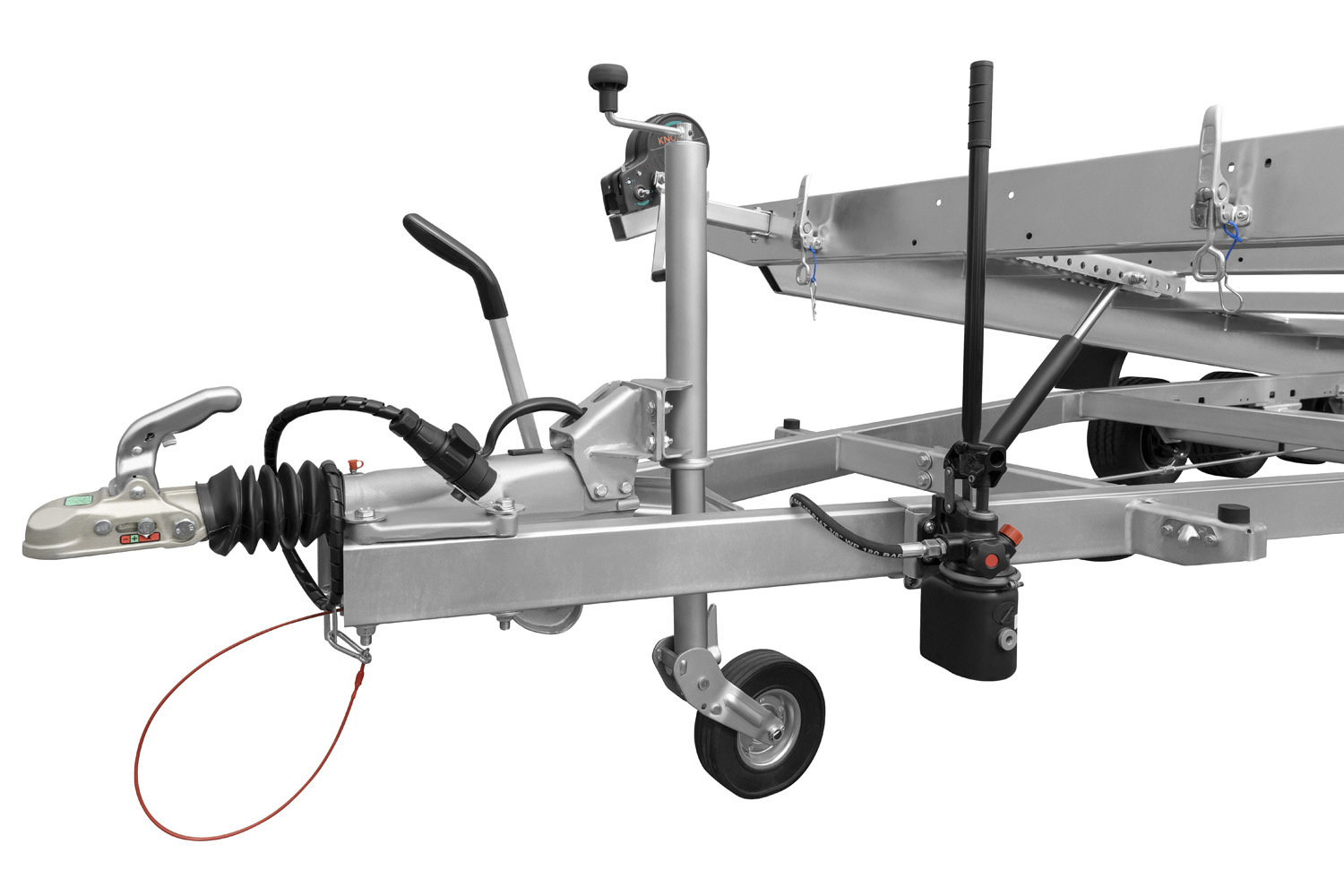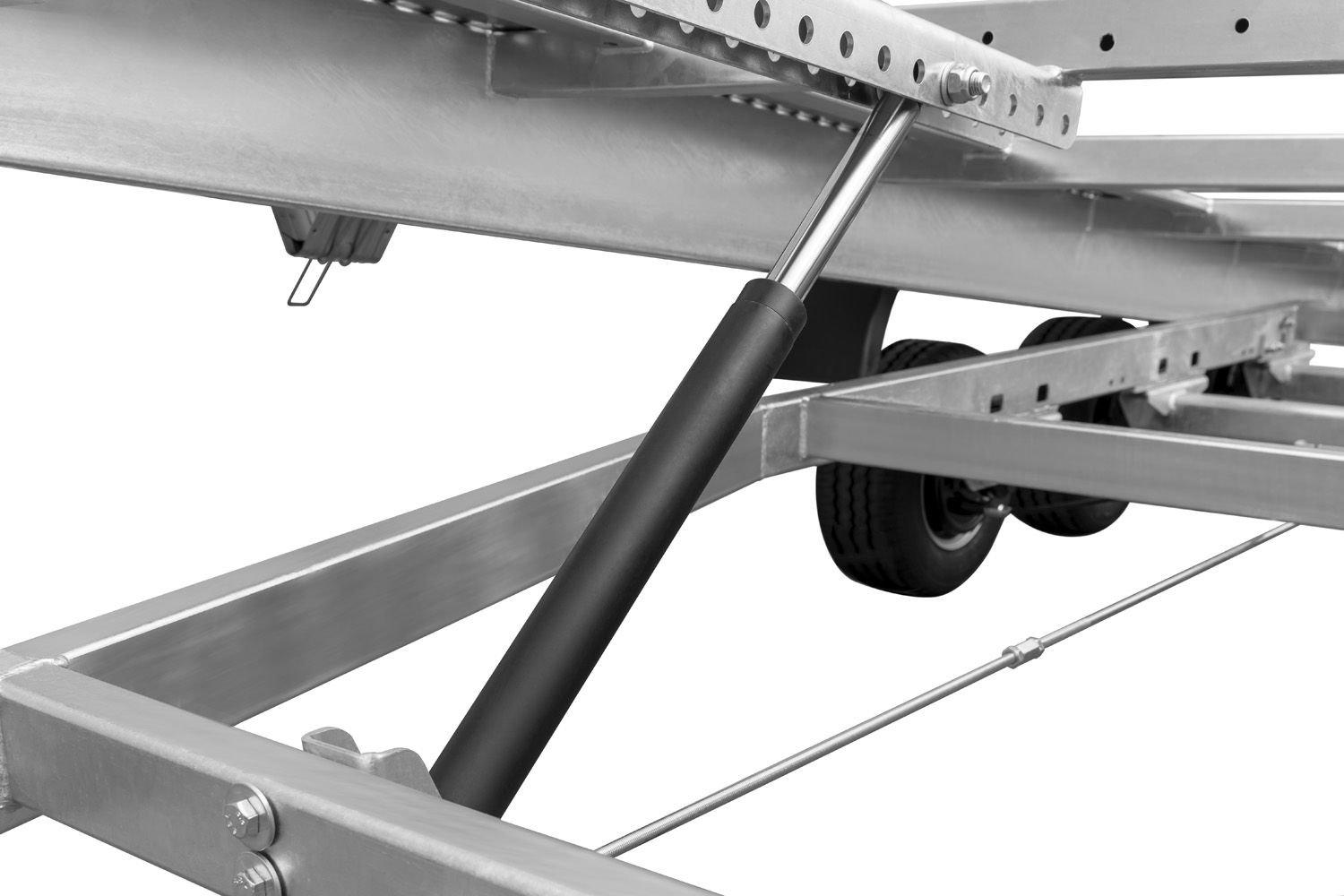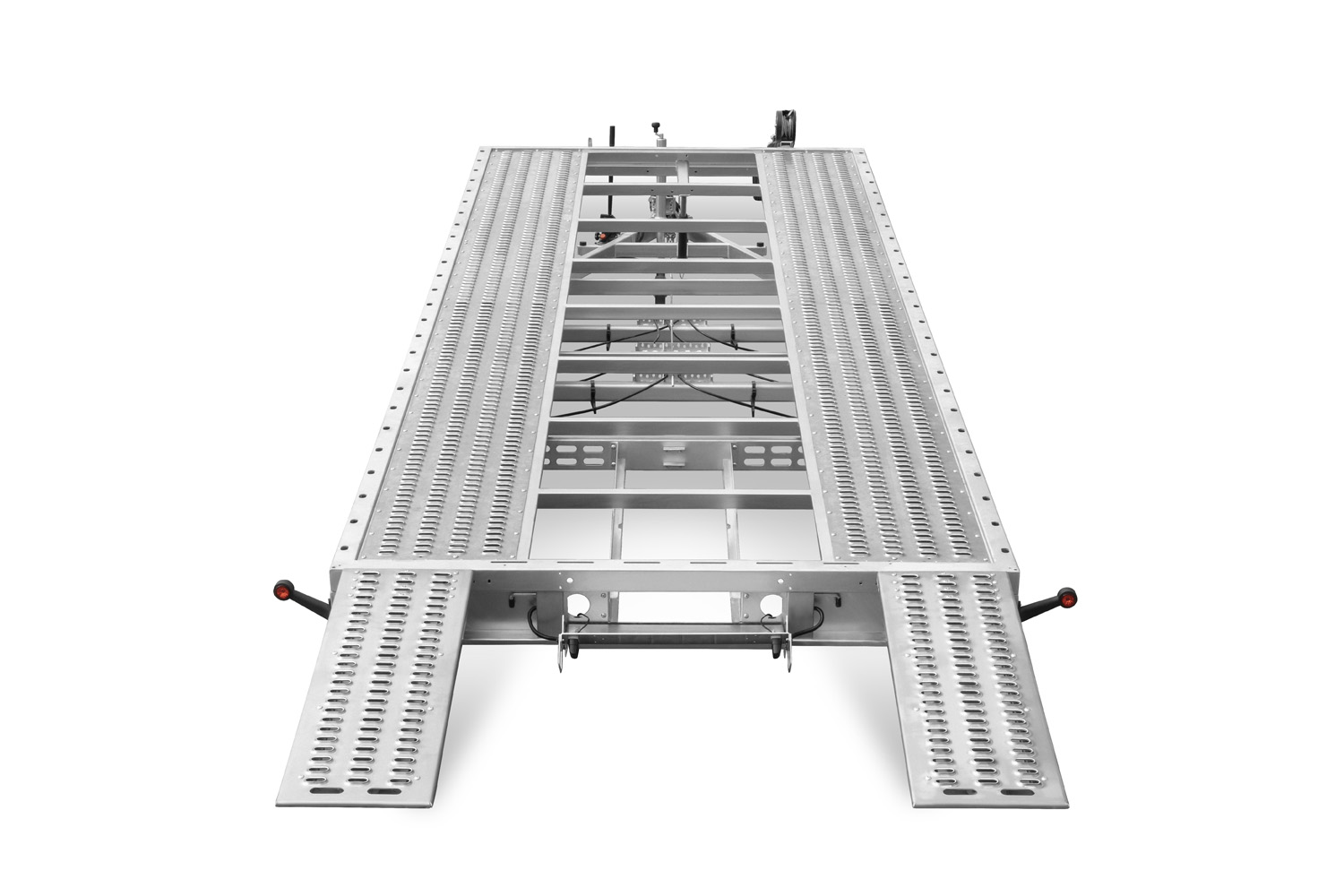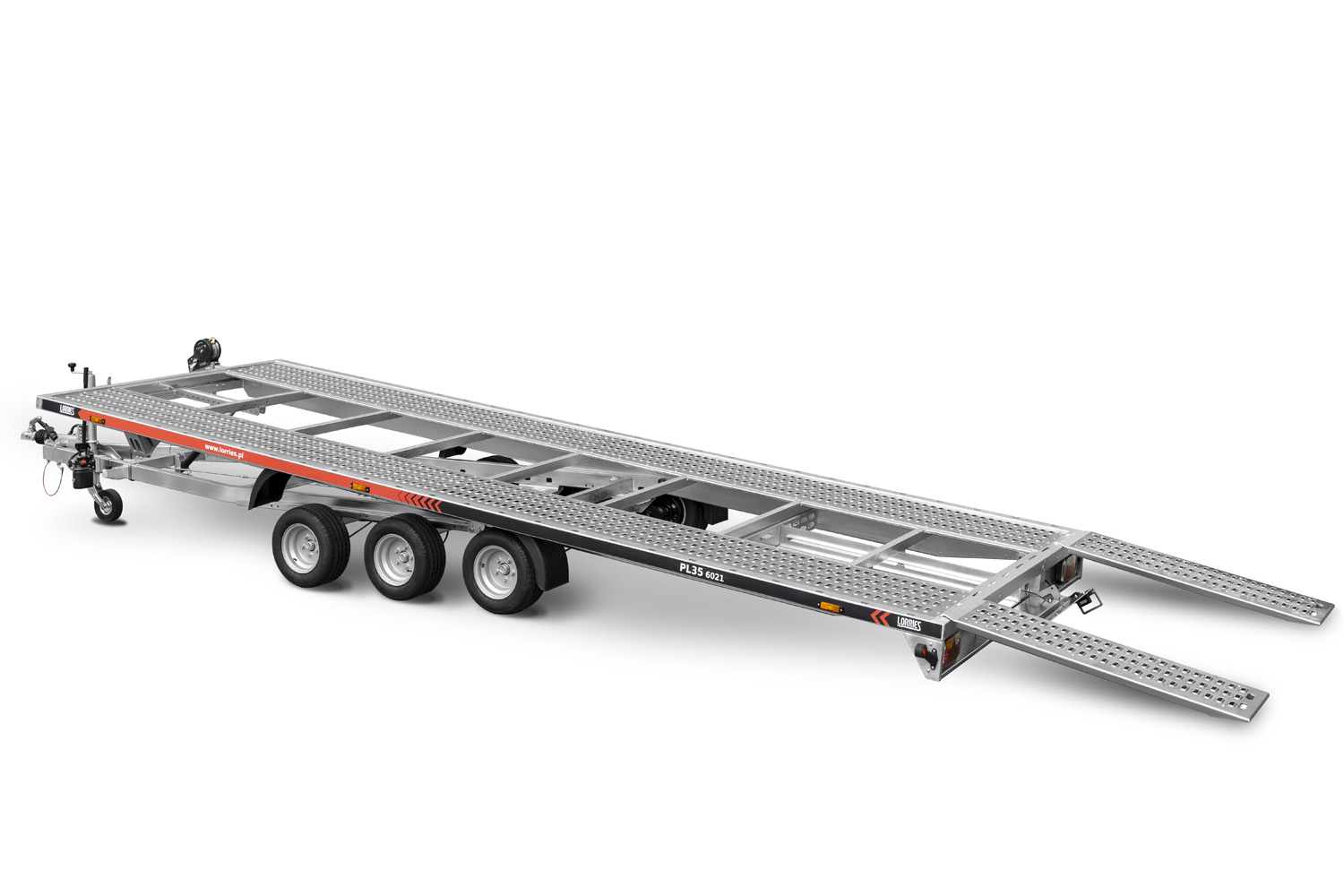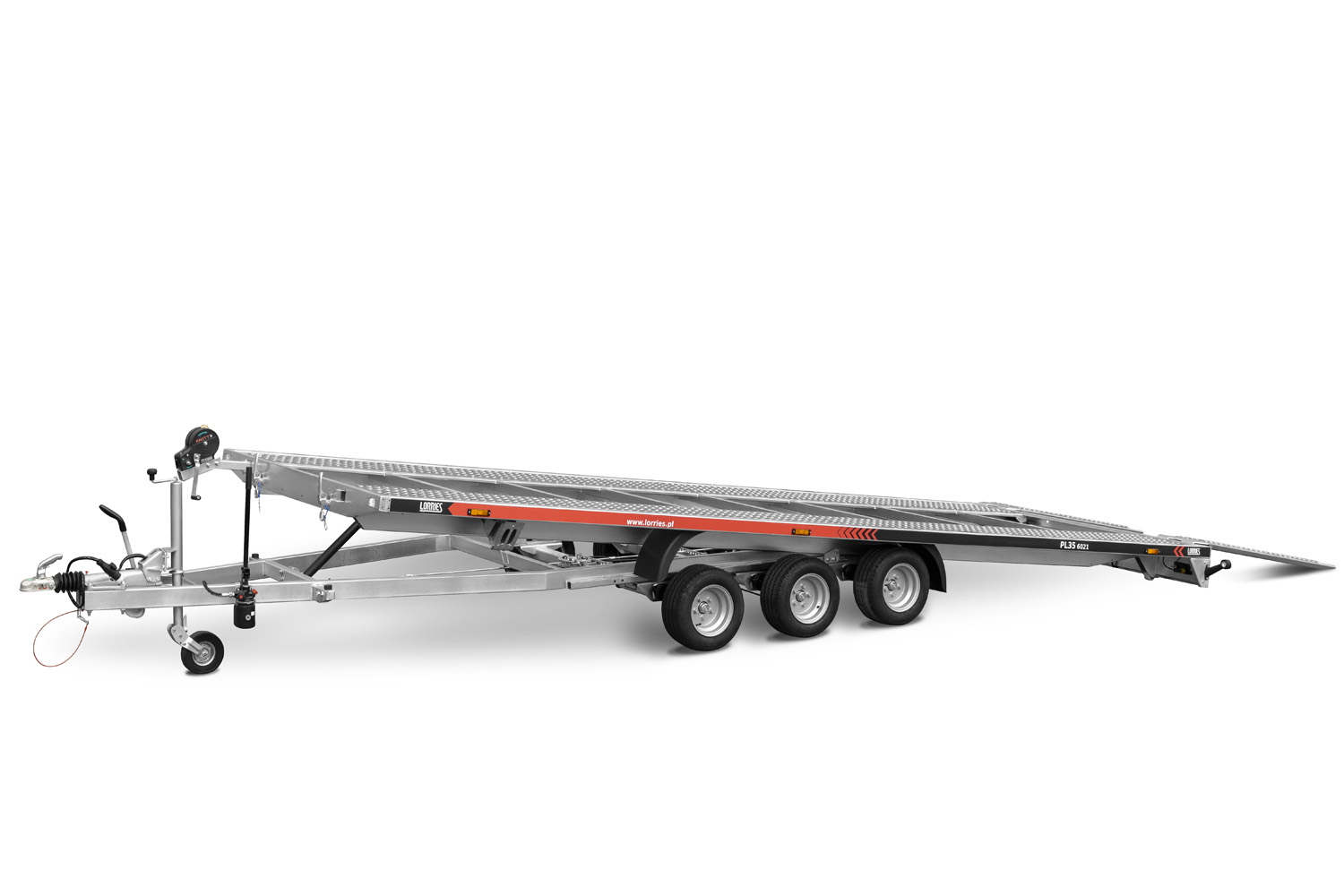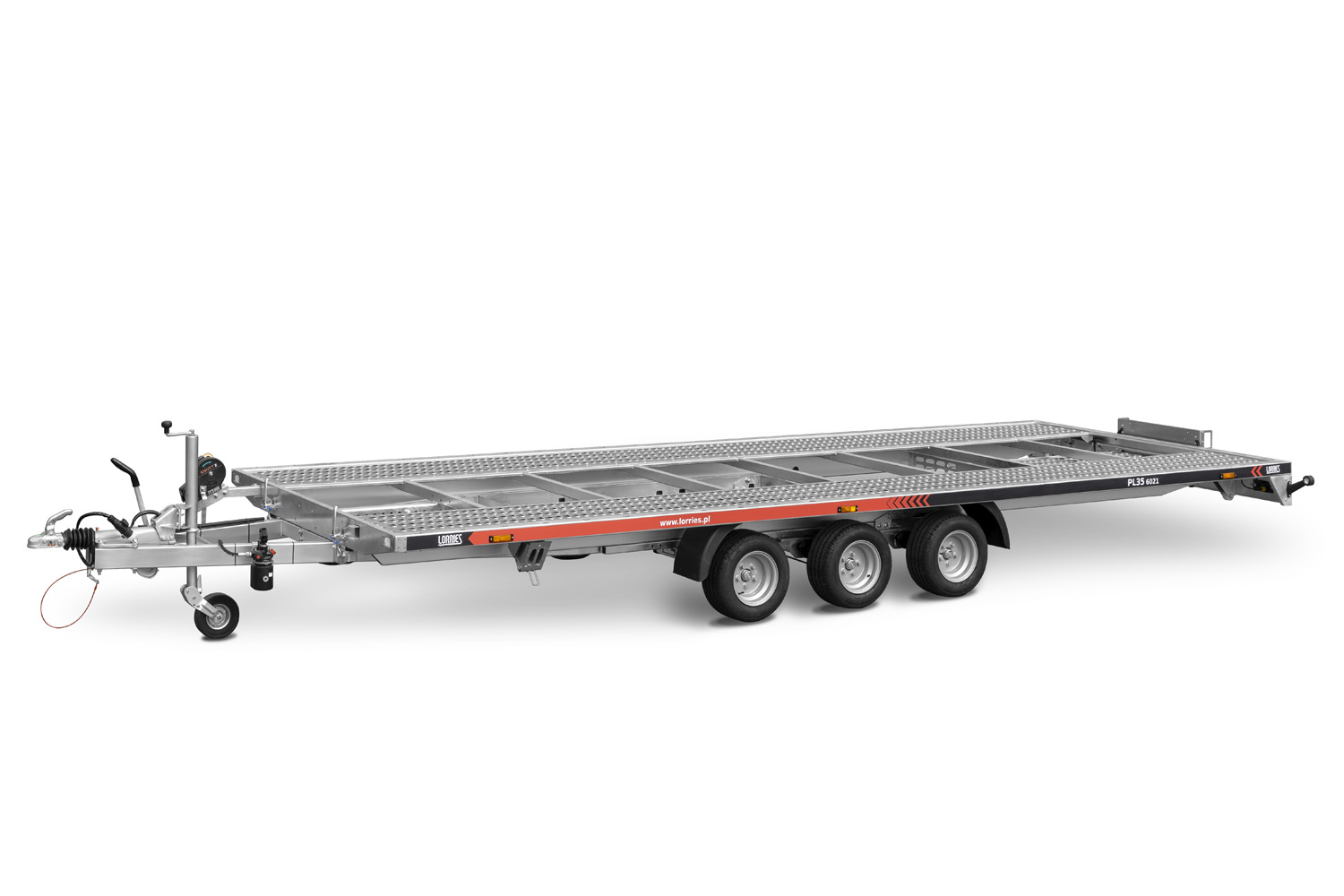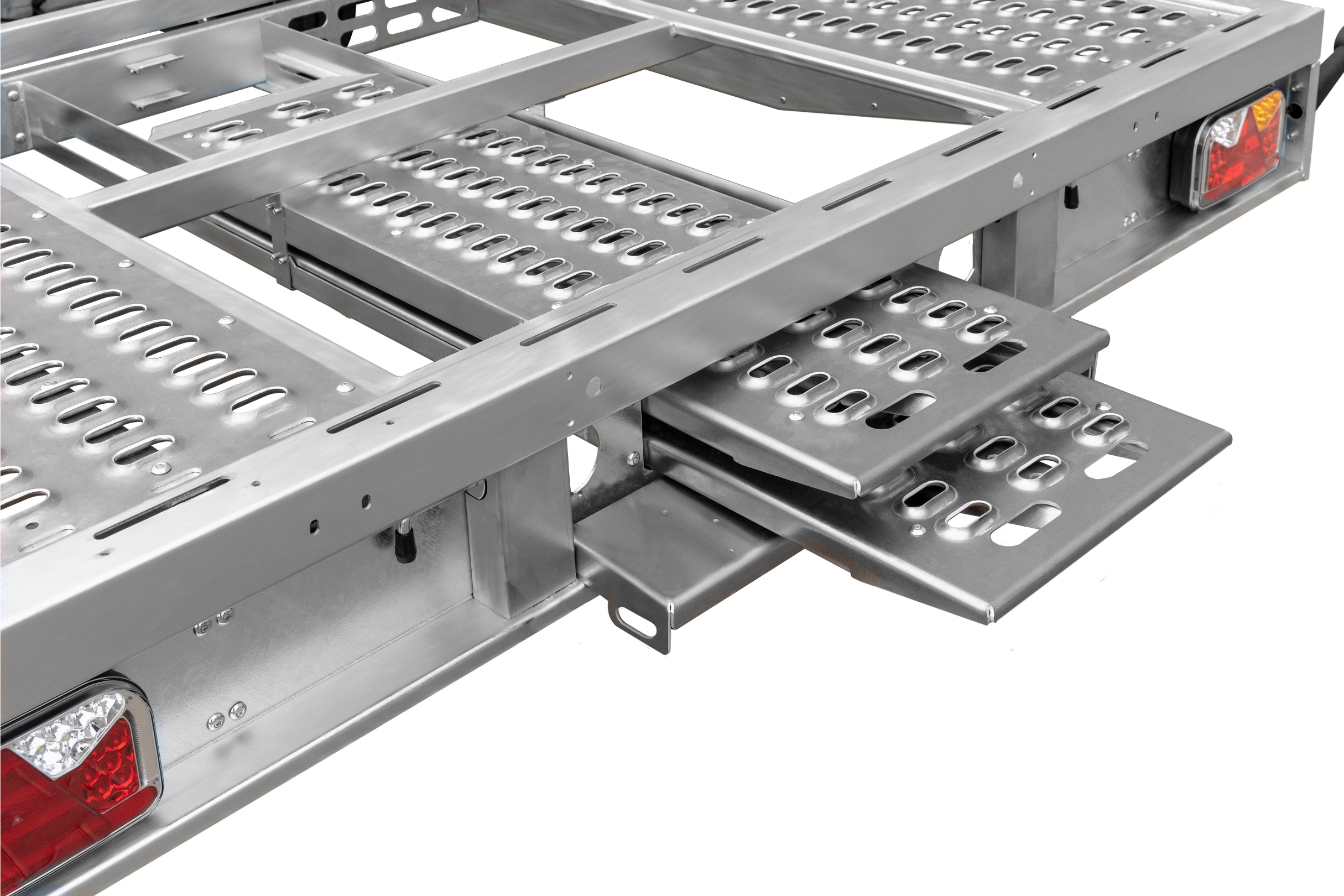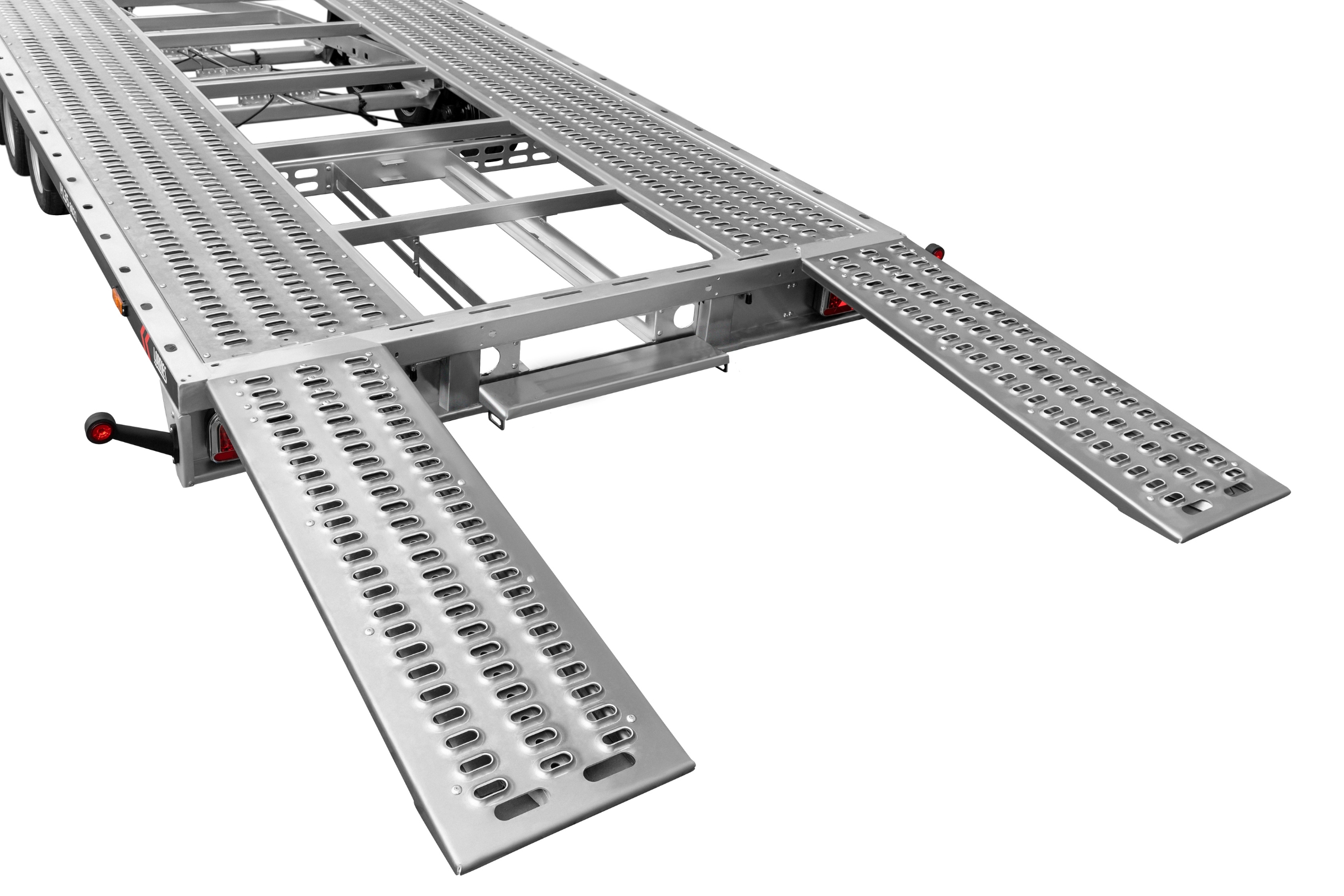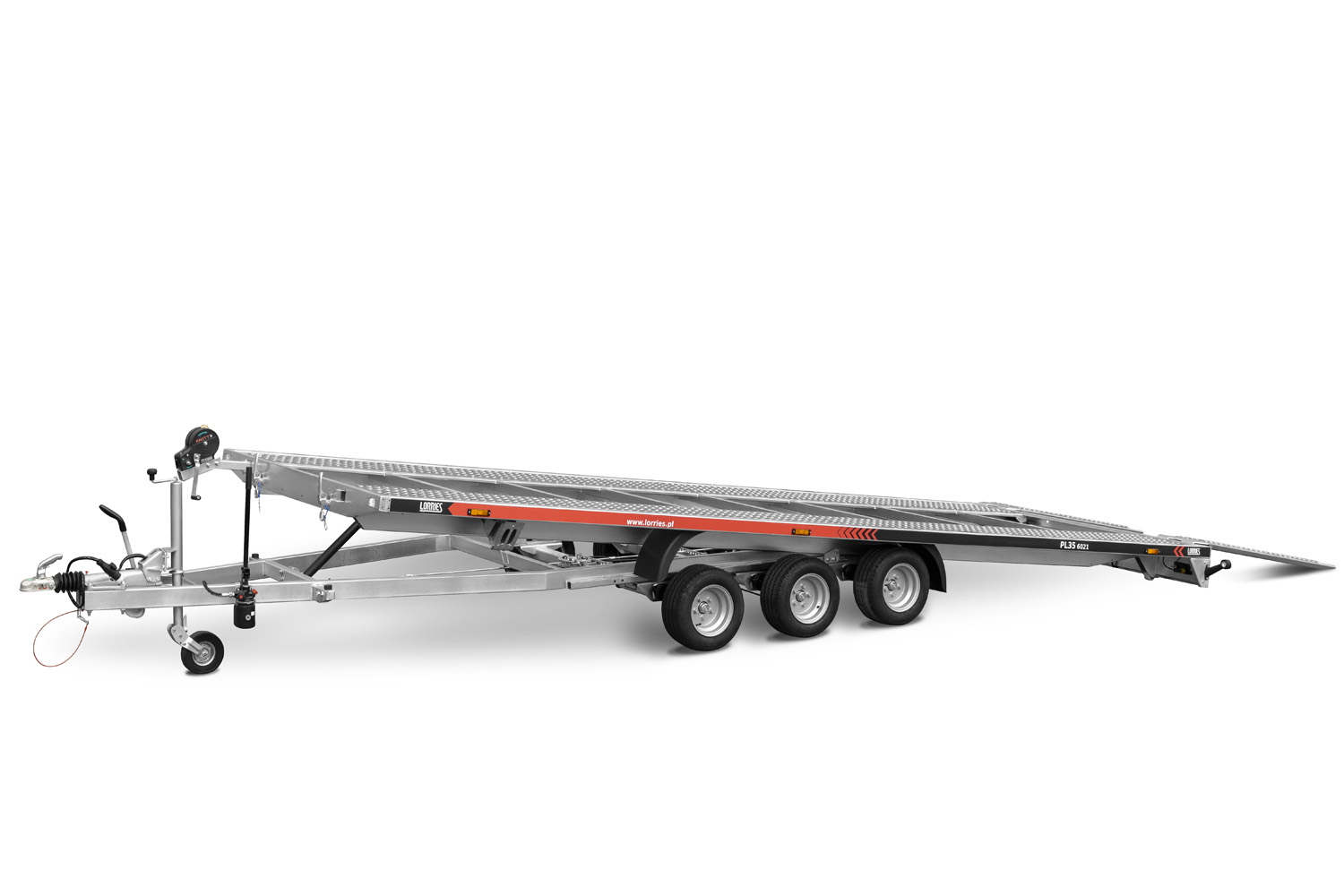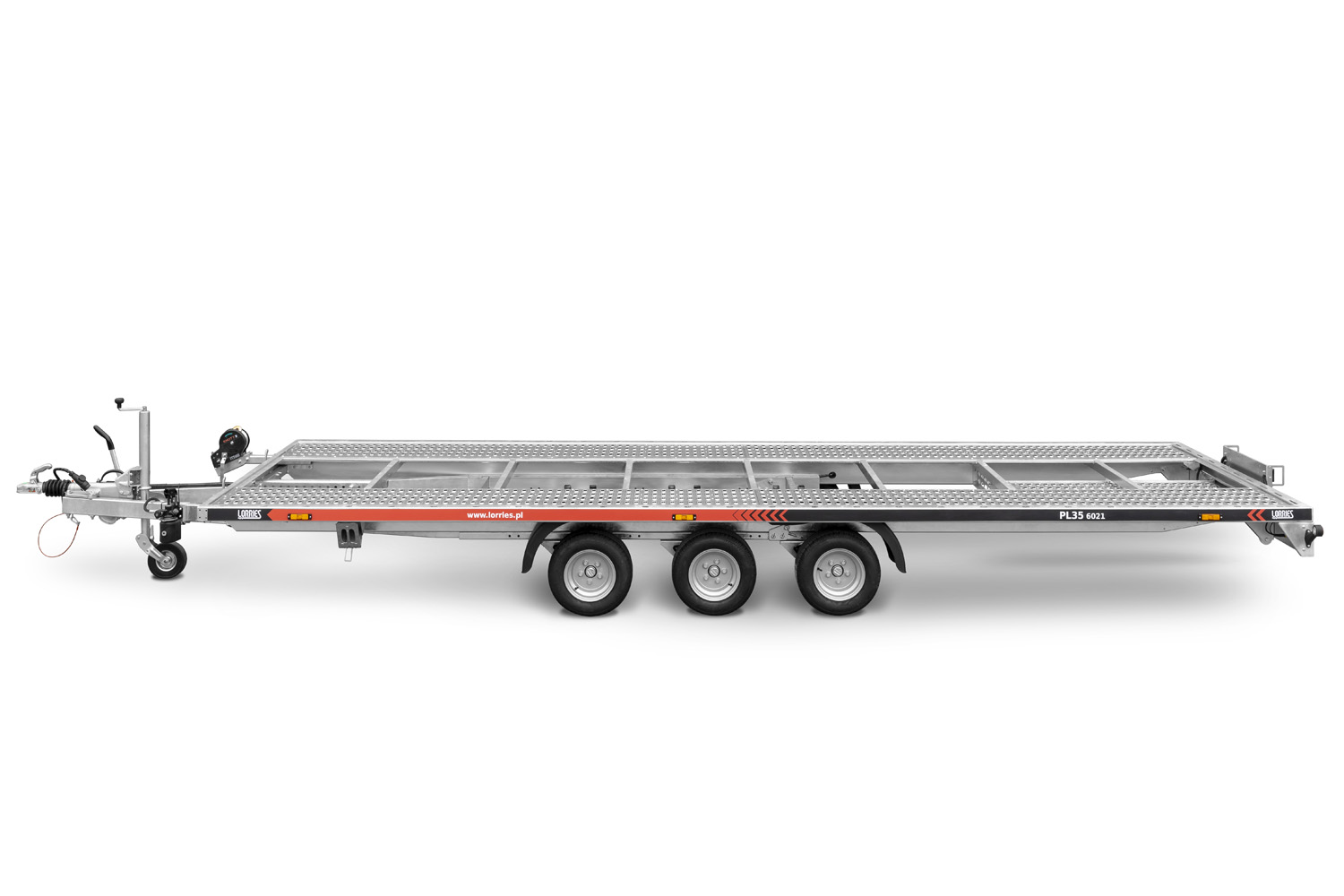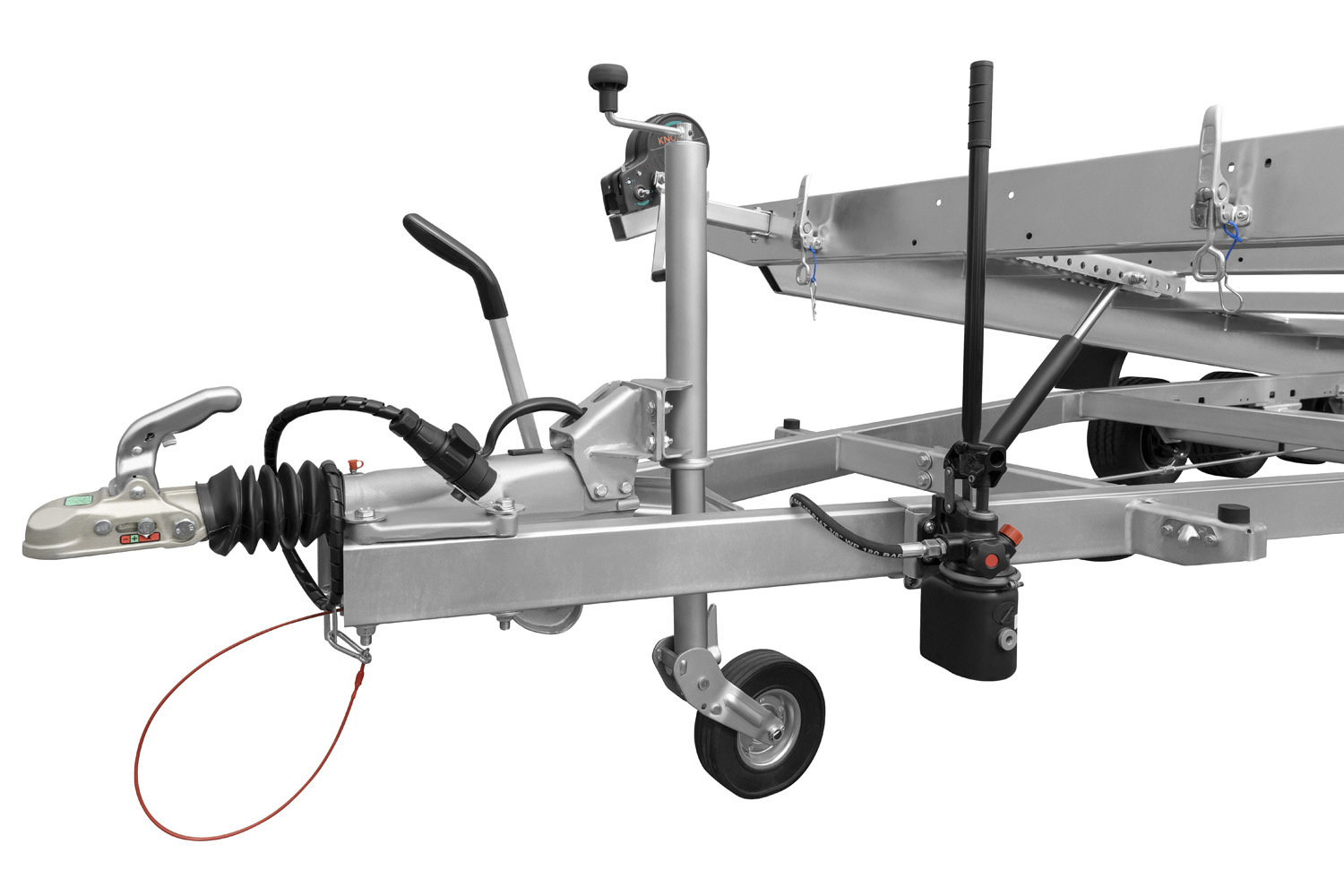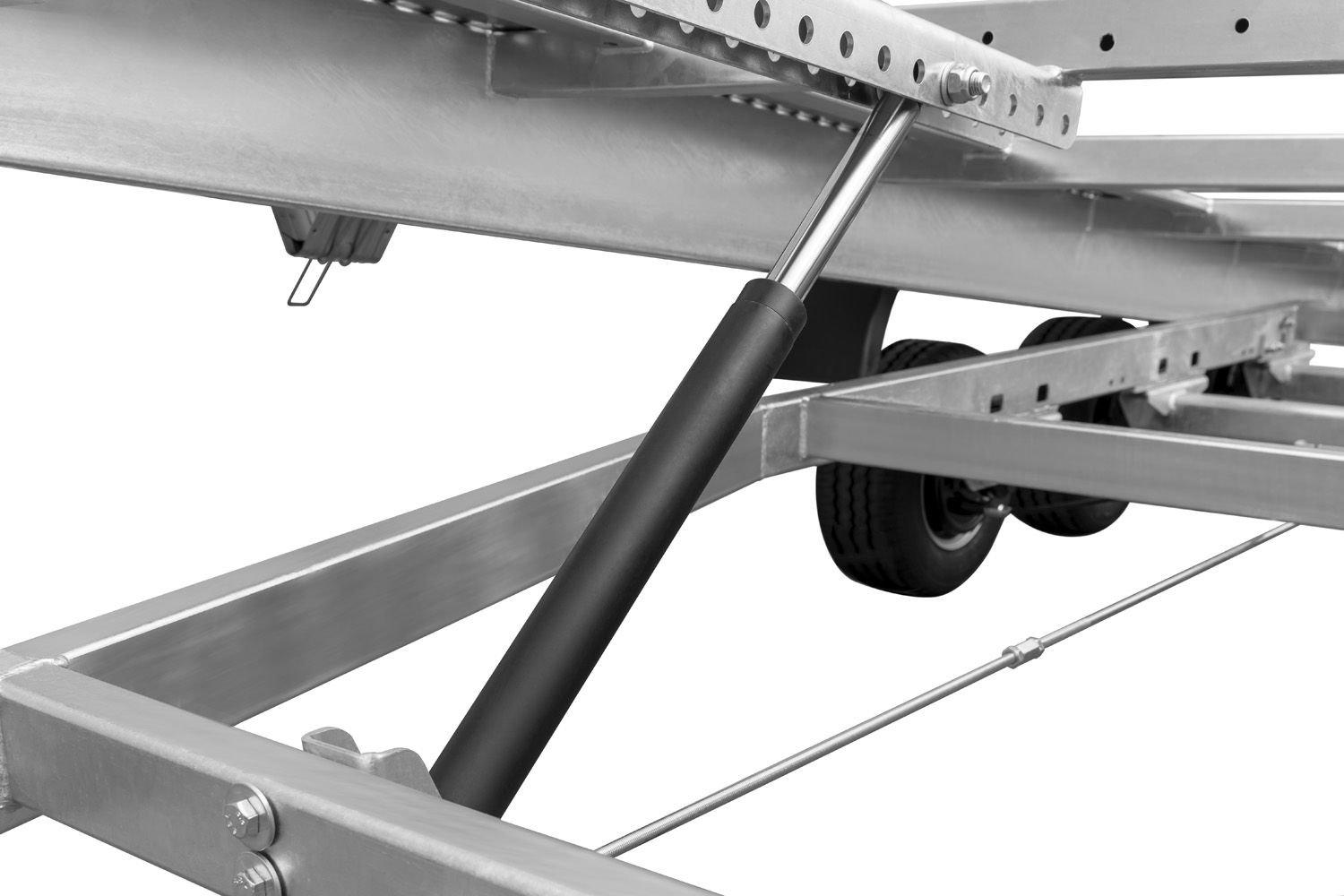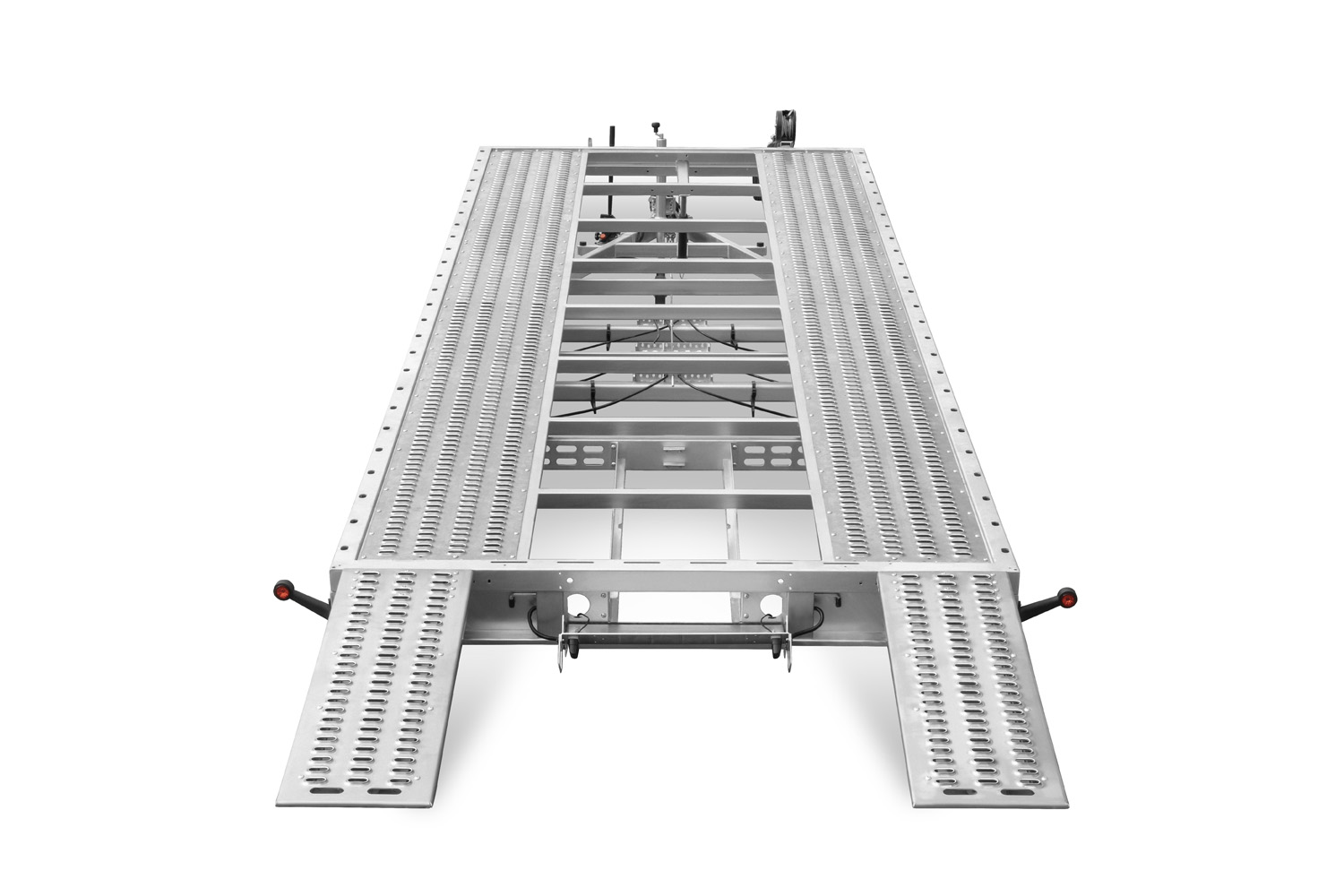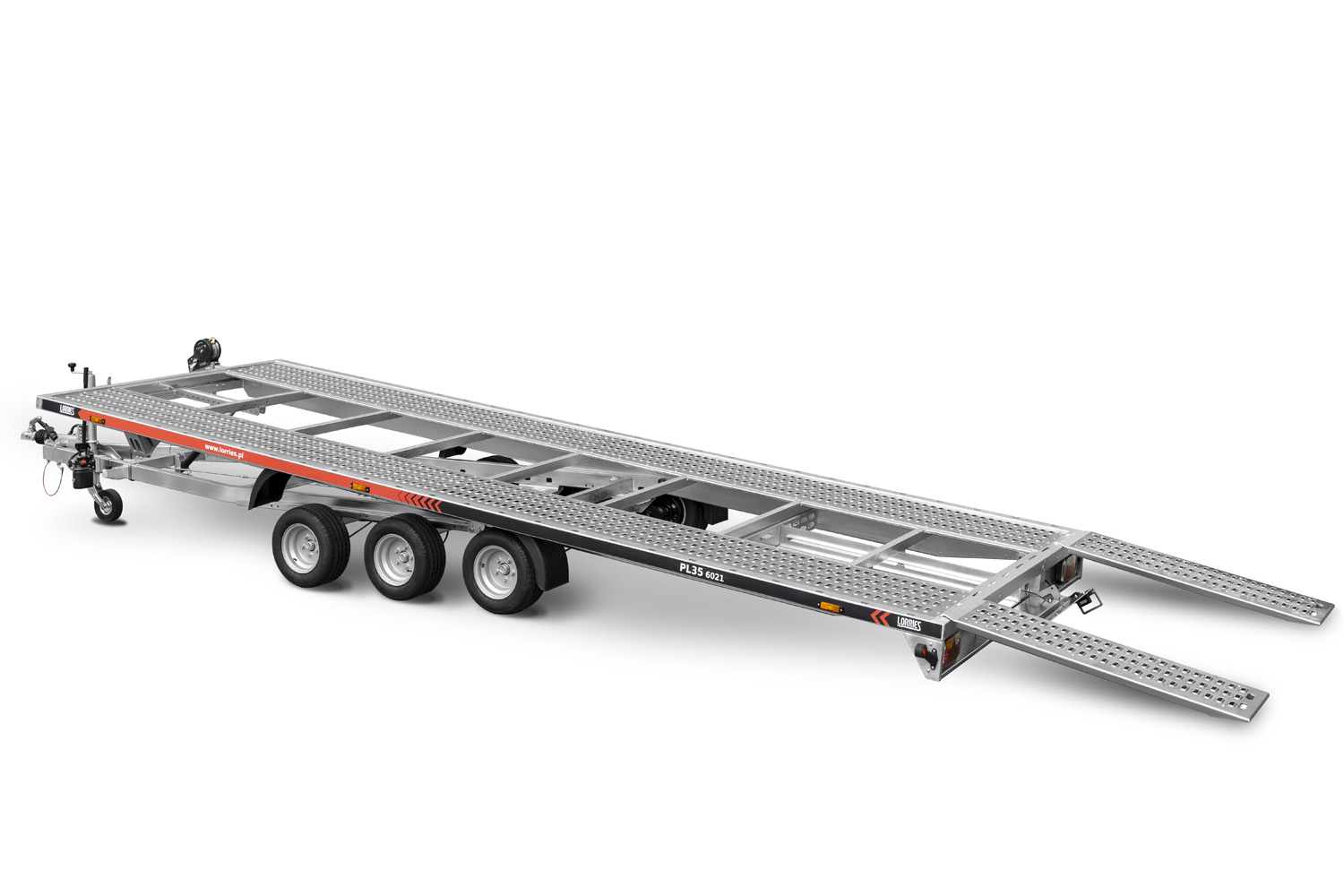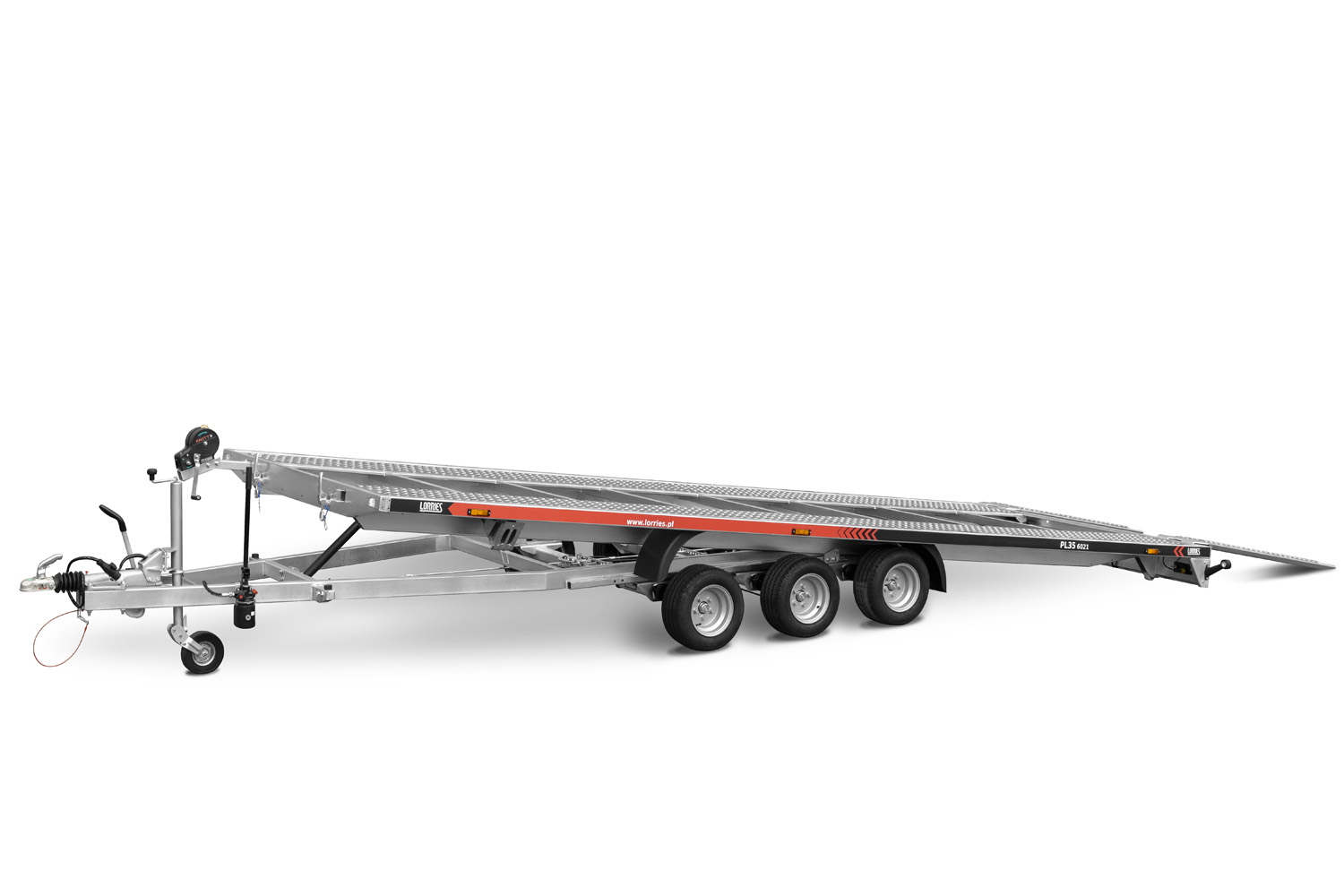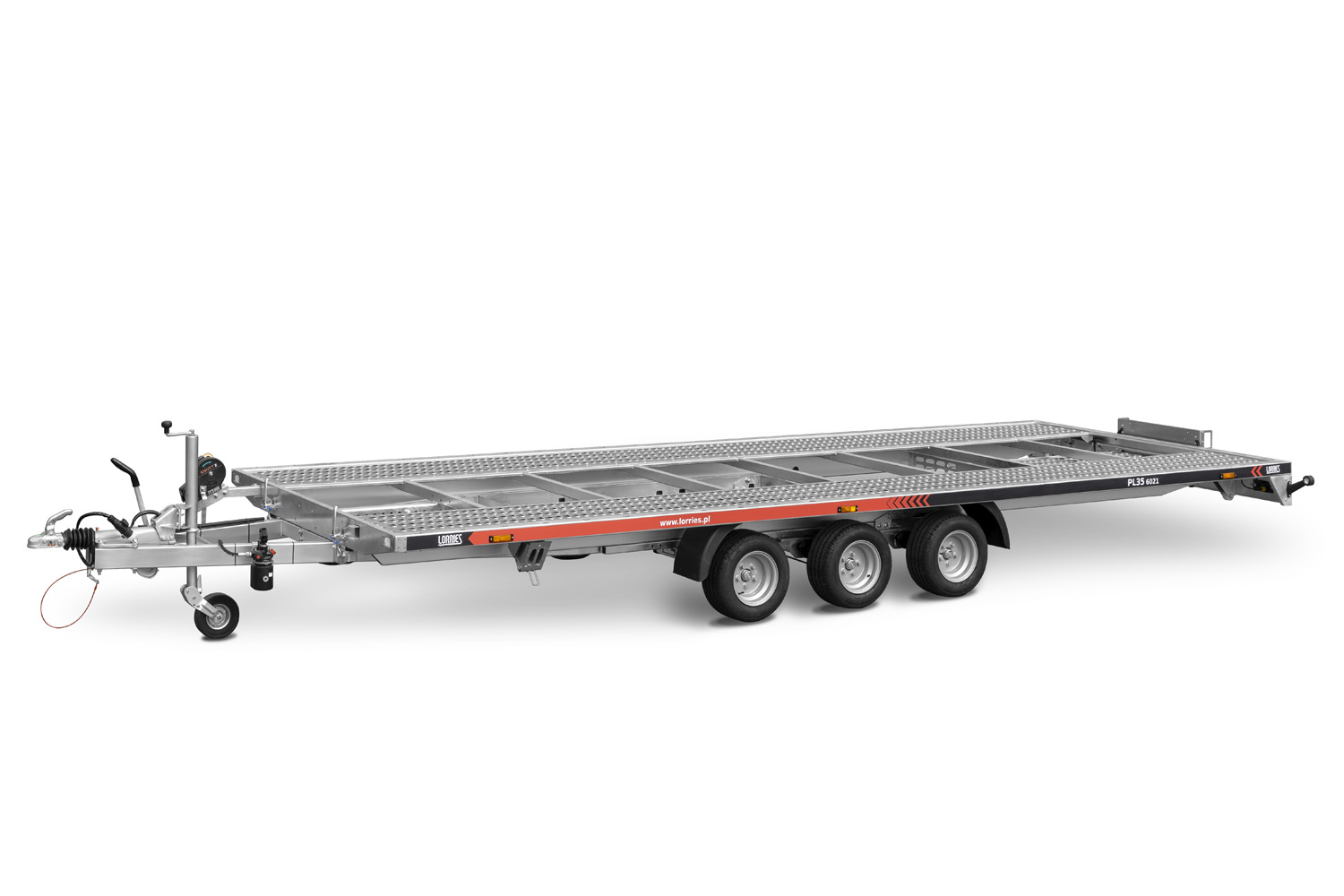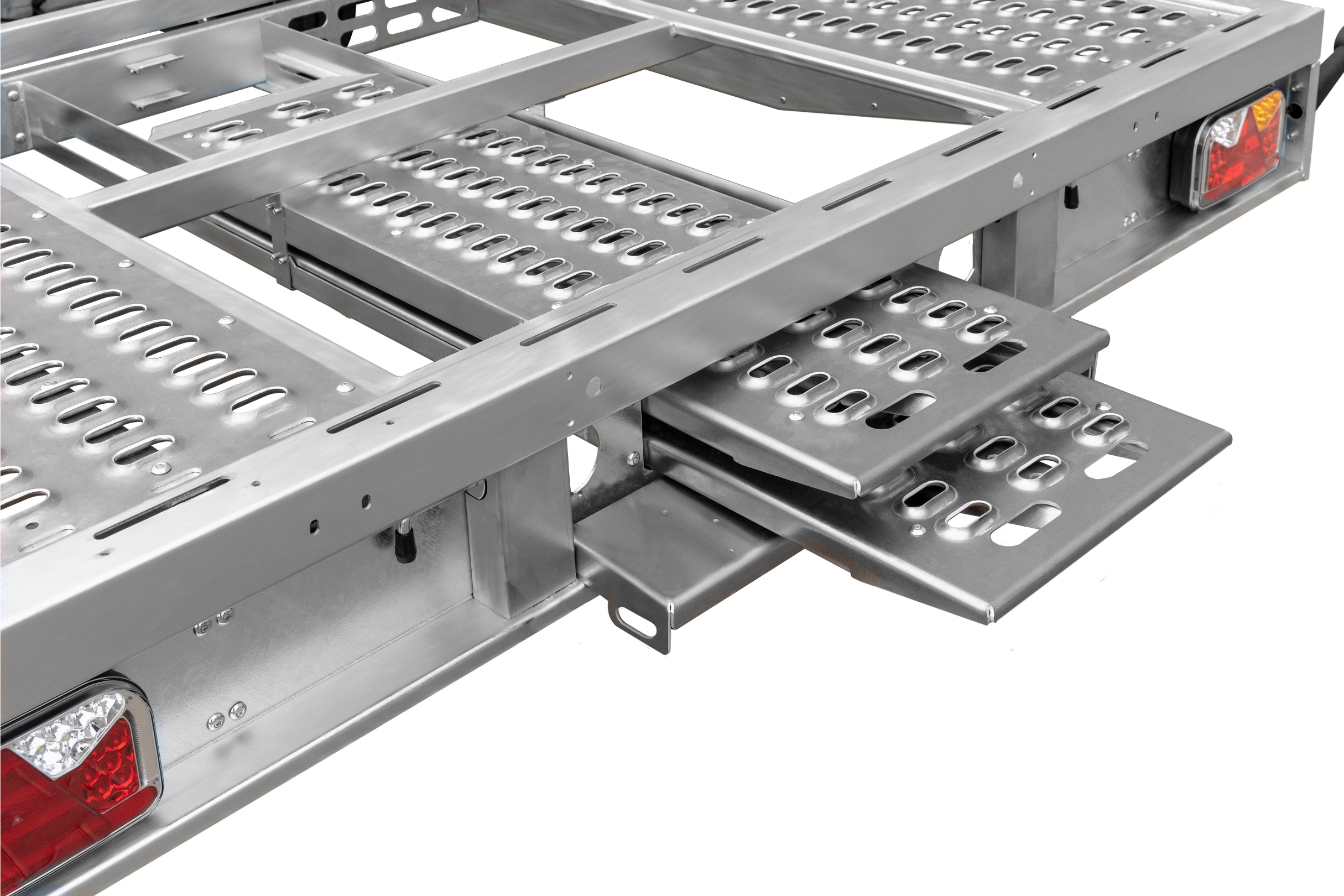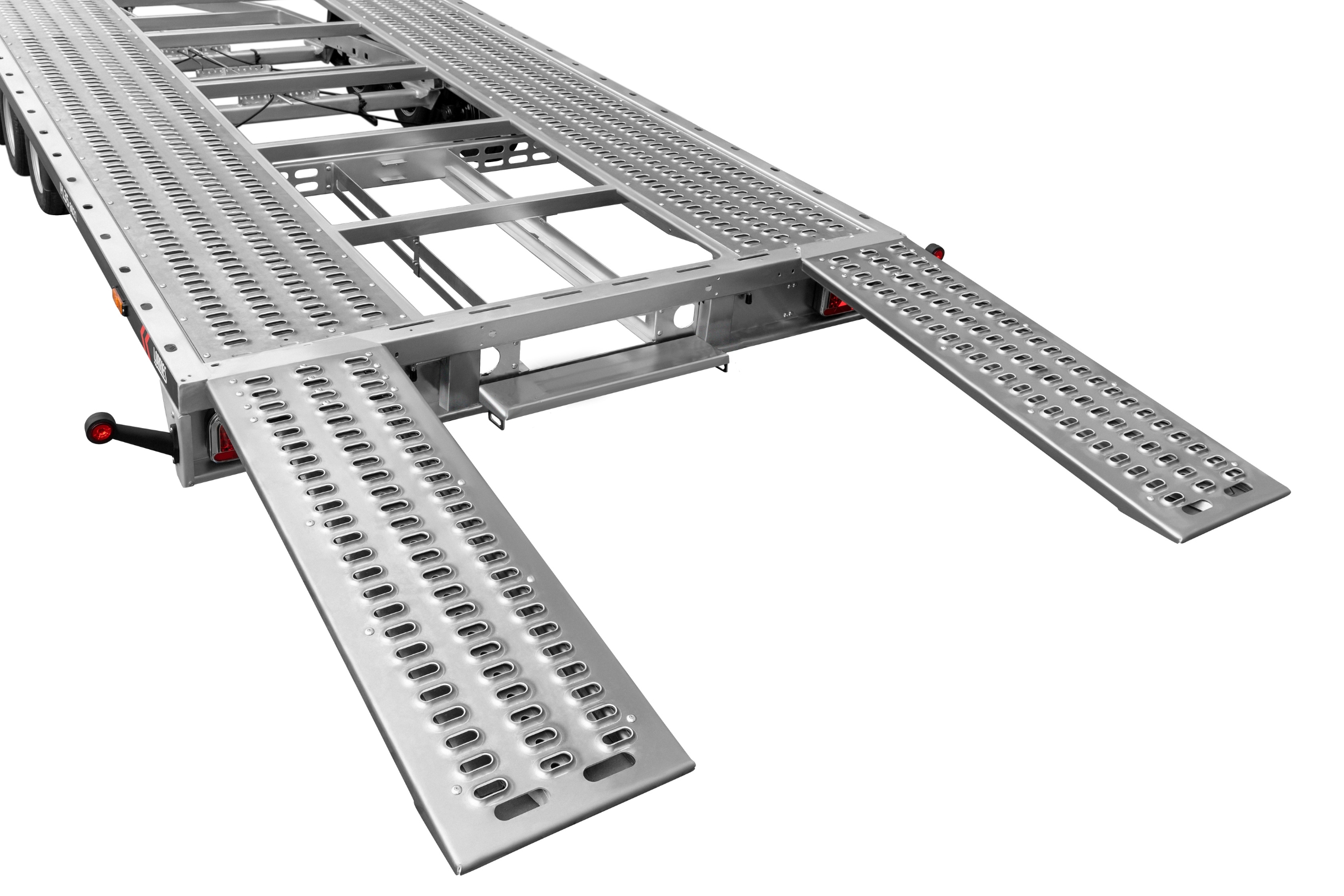 Car transporter PL35-6021
The three-axle car transporter trailer with tilting platform with a GVW of up to 3,500 kg is designed for the transport of cars and large construction vehicles.
Car transporter trailer with three-axles PL35-6021
---
The PL35-6021 three-axle car transporter trailer is the perfect combination of functionality and robustness. With a permissible gross weight of 3,500 kg and a payload of more than 2,600 kg, it is ideal for those who need a reliable vehicle for transporting heavy vehicles. Its maximum loading area is approximately 6 m, which guarantees comfortable and safe transporting of the load. The trailer has braked axles and R10-type wheels for stability and control when driving.
The additional axle on a three-axle trailer contributes to increased load capacity, better load weight distribution and improved traction on the road. With three axles, the driving force is transmitted to more wheels. This allows for better ground grip and easier traversing of difficult terrain. The third axle also contributes to the stability of the trailer, which translates into greater safety during transport.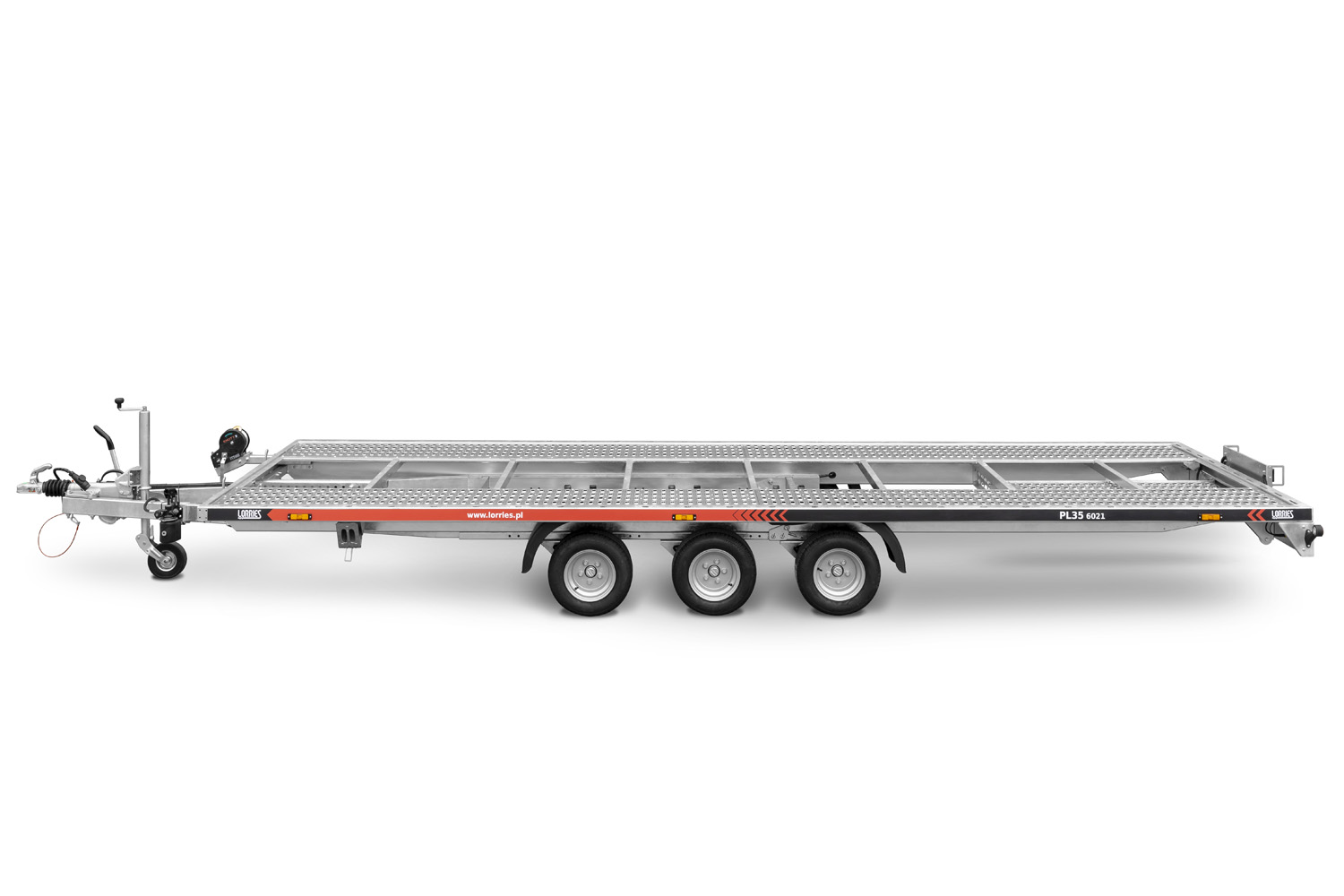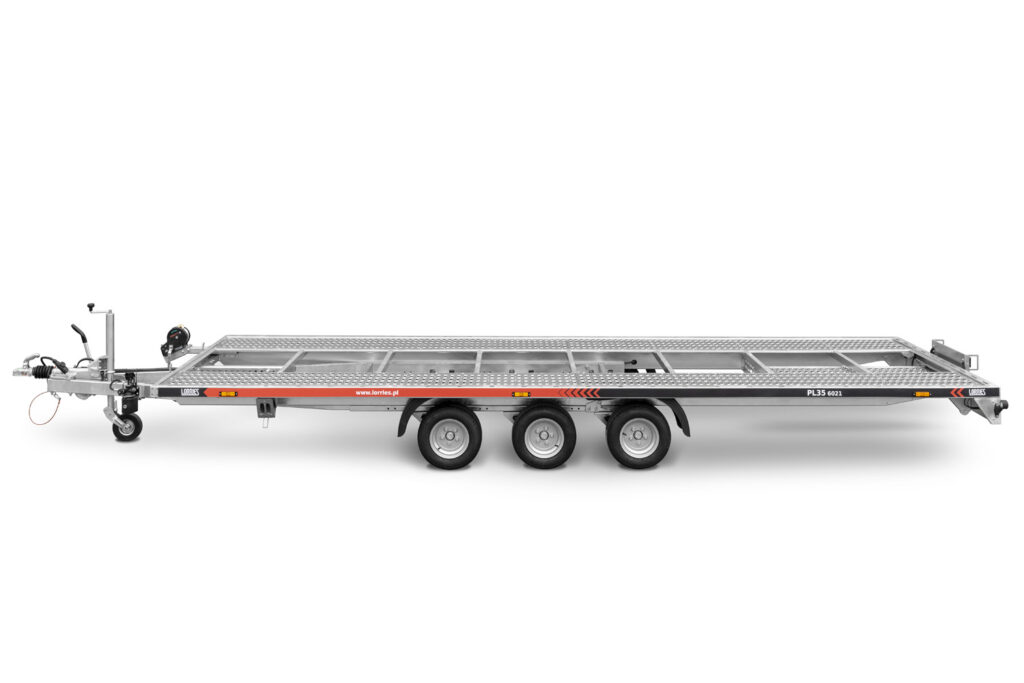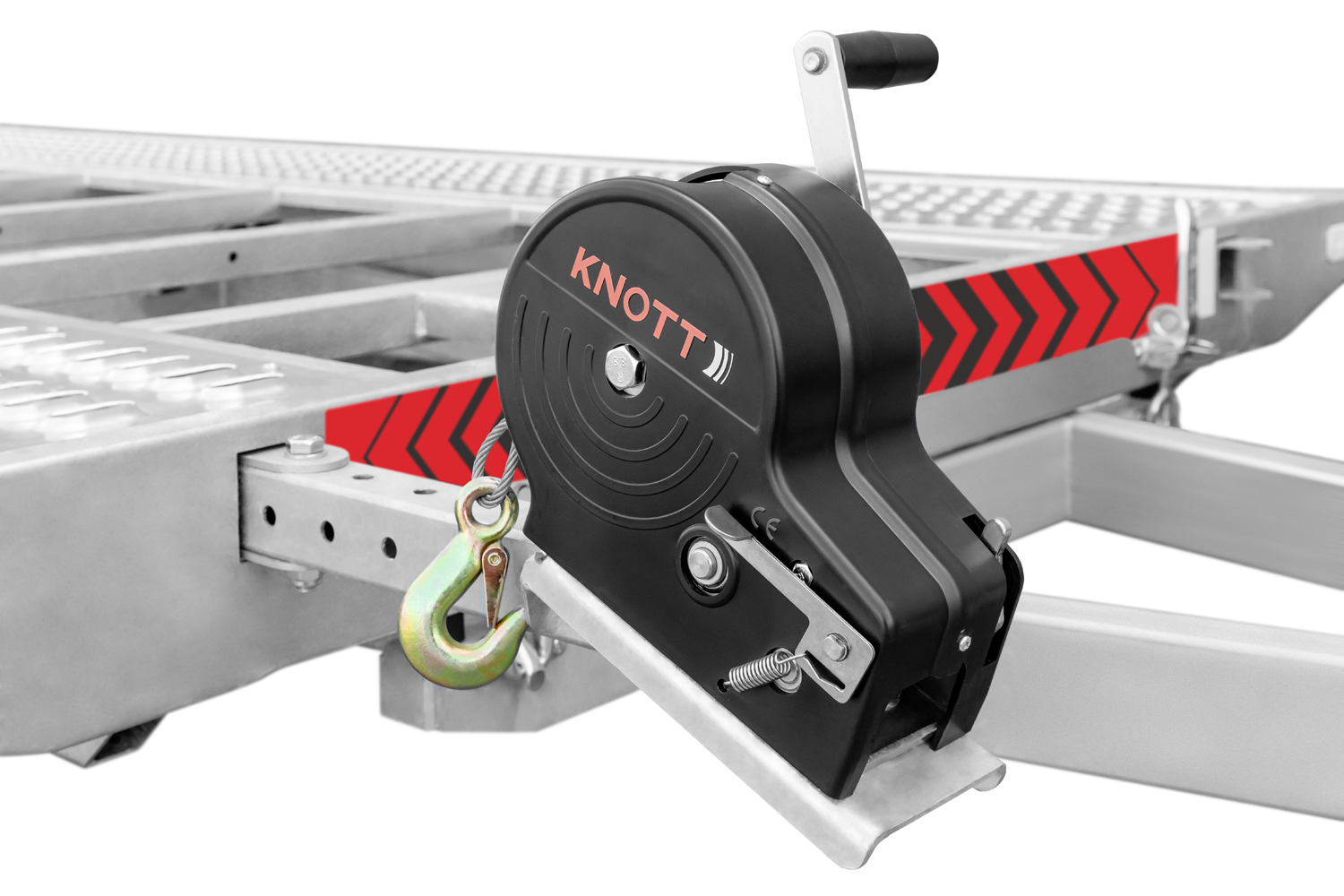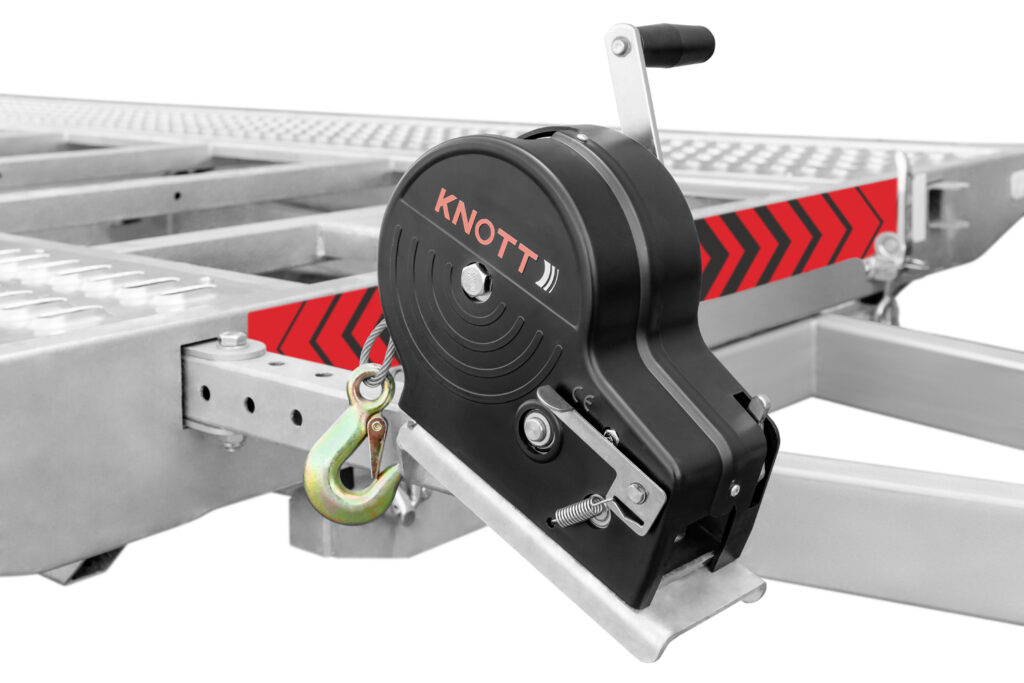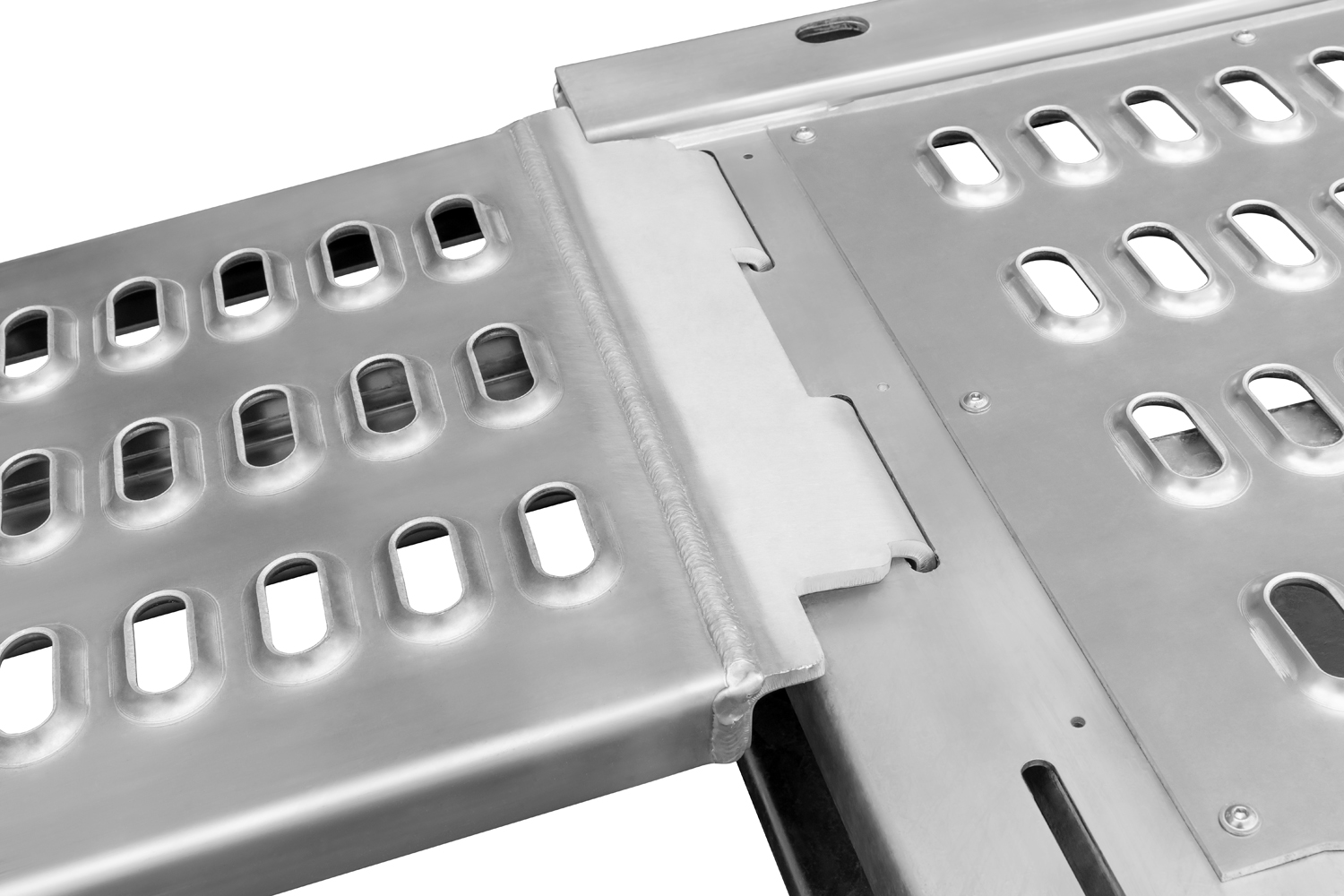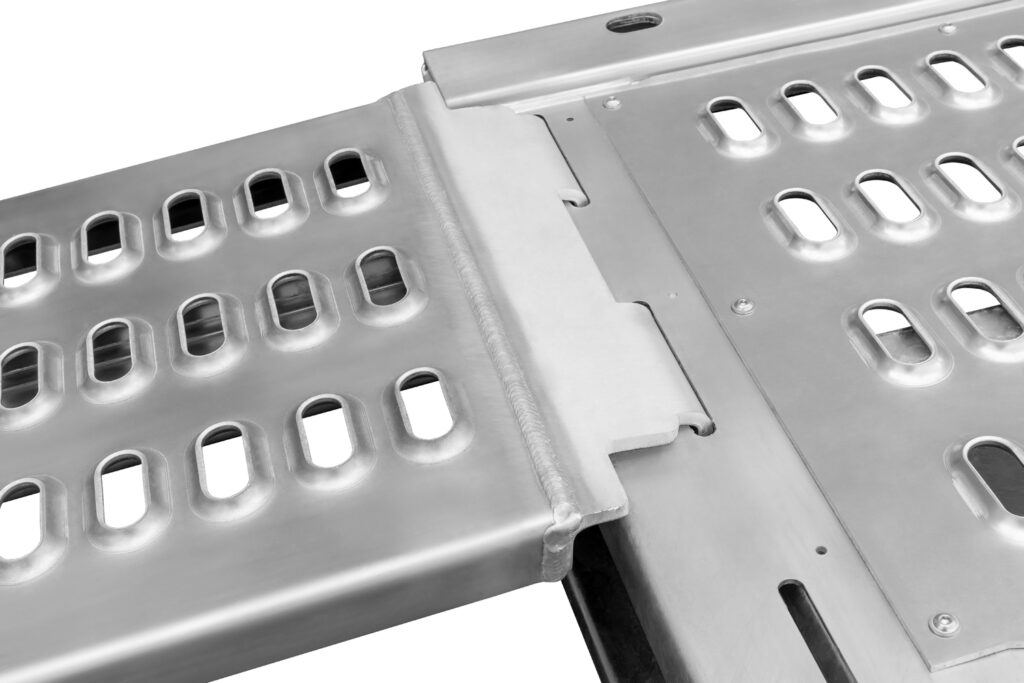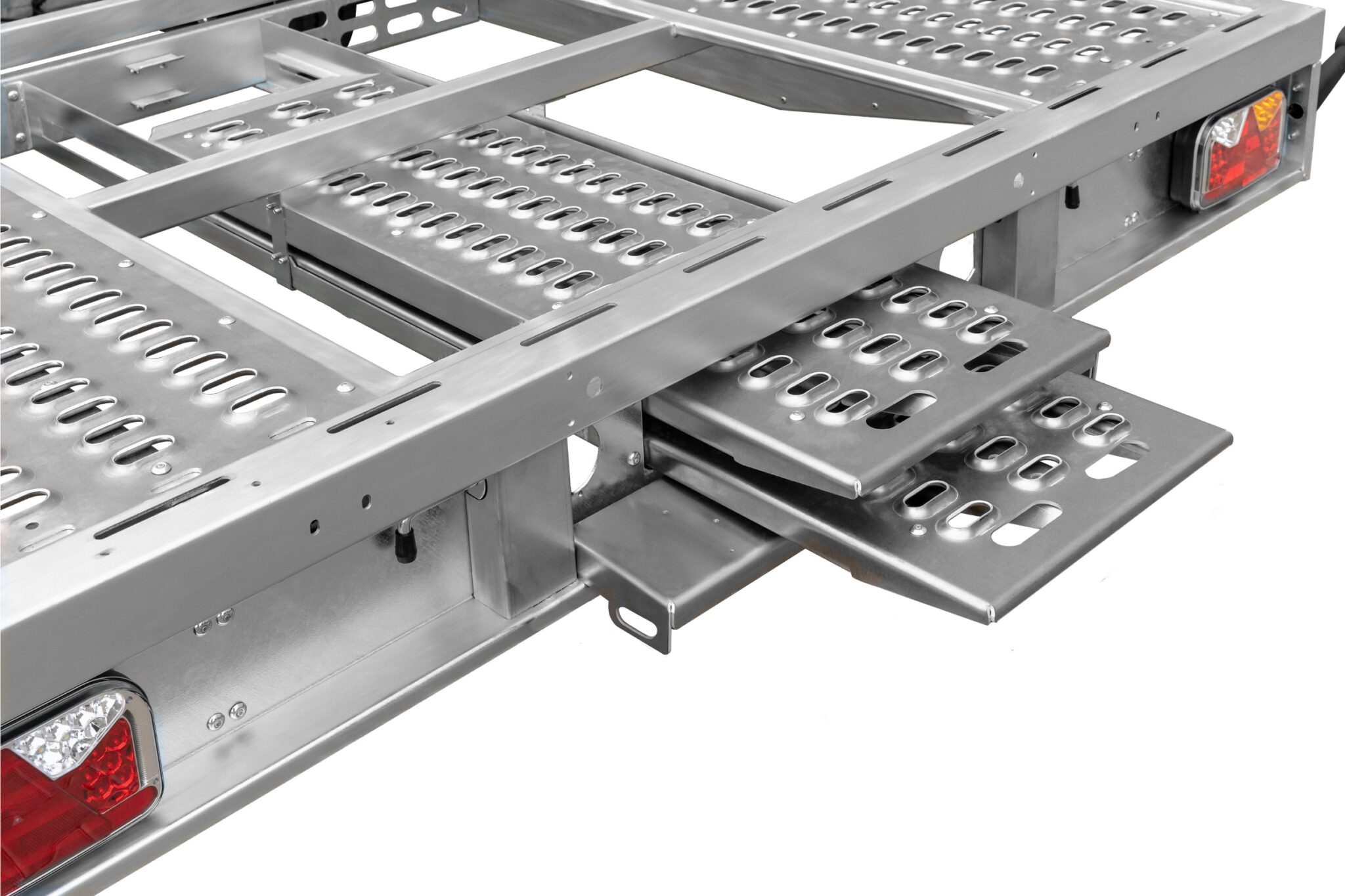 Solidly constructed three-axle car transporting trailer
---
The frame and drawbar are made of a sturdy closed profile, and the structure is additionally reinforced underneath with transverse supports.
The three-axle trailer has a surface protected by a layer of passivated zinc. This process involves coating the zinc with chromate layers which, when oxidised in contact with air, form an additional protective coating consisting of chromium oxide. All these elements contribute to its increased durability and strength of the trailer. This makes the vehicle more resistant to external factors such as moisture and road salt. For trailers that are frequently exposed to different weather conditions, galvanisation is a key element in ensuring their long life and reliability.
Three-axle trailer - standard and optional trailer equipment
---
The PL35-6021 is distinguished by its extensive standard equipment. Amongst other things, the trailer has an overrun brake, a parking brake, a one-way pump, a support wheel and a hand winch. The three-axle trailer also has actuators for tilting the overrun frame, wheel-lock chocks and aluminium overrun traps that slide under the platform.
The trailer has LED rear lamps as standard. These have a much longer lifespan and consume less energy compared to conventional bulbs. This translates into lower running costs and less strain on the trailer battery.
However, if you need additional functions, there is a wide range of equipment available. You will find, among other things, different types of winches, steel or aluminium sides, or a floor filling of waterproof and non-slip plywood.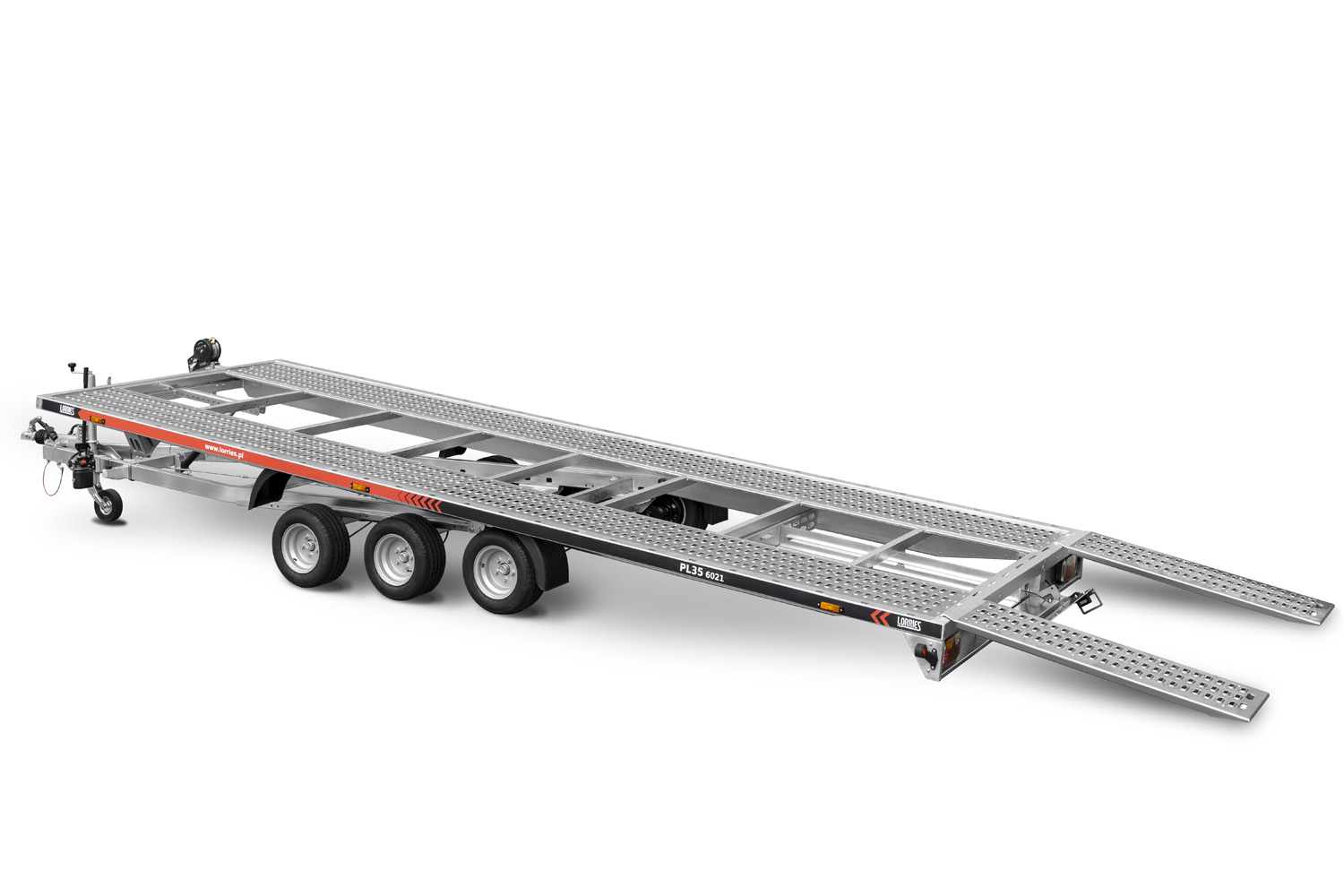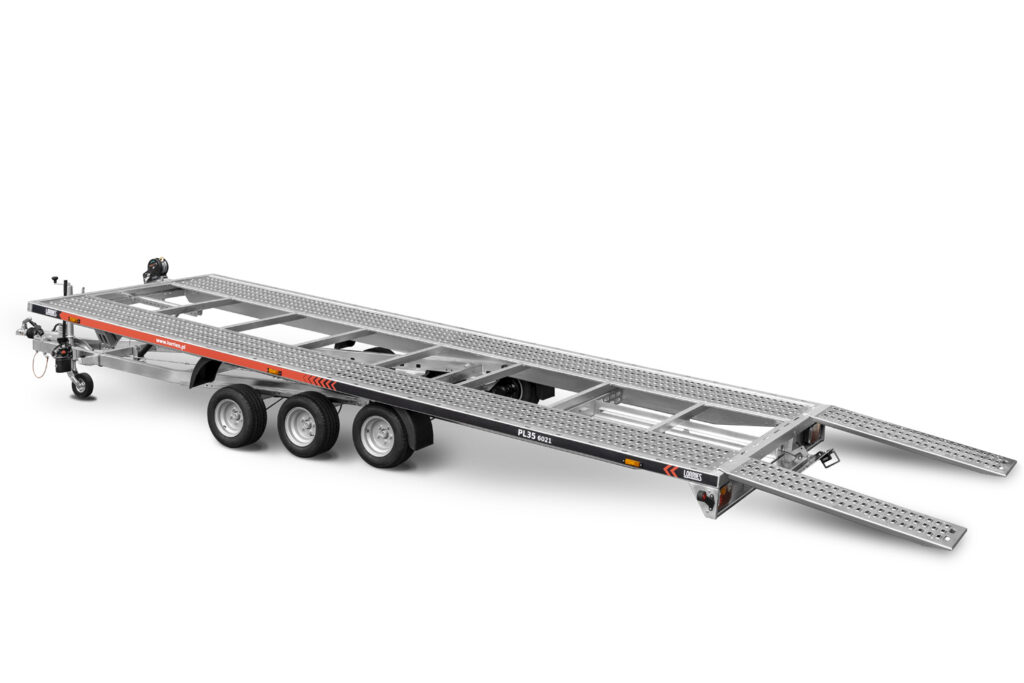 Note: The products presented in the photographs may differ slightly from the originals. The contents of the website are for information purposes only and do not constitute a commercial offer within the meaning of the Civil Code.
Note: In some car models, the trailer LED lighting may not work properly. This situation occurs most often in new car models and is caused by the low power consumption of LED technology. In order for the lights to work properly in the trailer, the hook should be equipped with an additional module for LED lighting. Lorries does not supply this module on produced trailers.
See also three-axle trailer for two cars >>
Technical data
Car transporter PL35-6021
Gross vehicle weight [kg]
3500
Maximum length of the loading surface [mm]
6027
Maximum width of the loading surface [mm]
2160
Complete kerb weight [kg]
882
External dimensions width x length x height [mm]
2160 x 7483 x 617
Approach angle [degrees]
7.6°
Standard equipment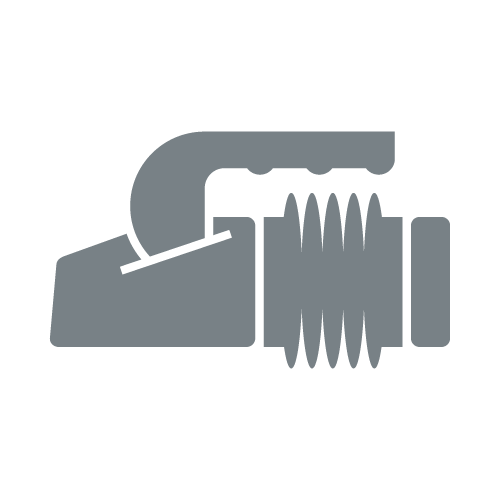 Overrun brake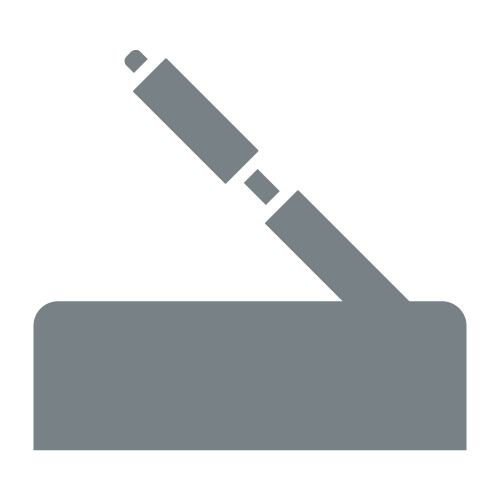 Parking brake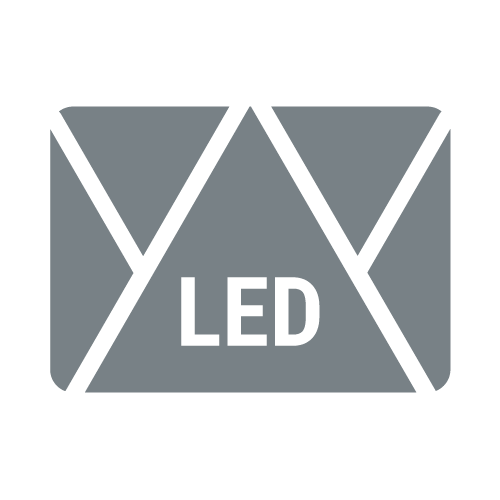 LED rear lamps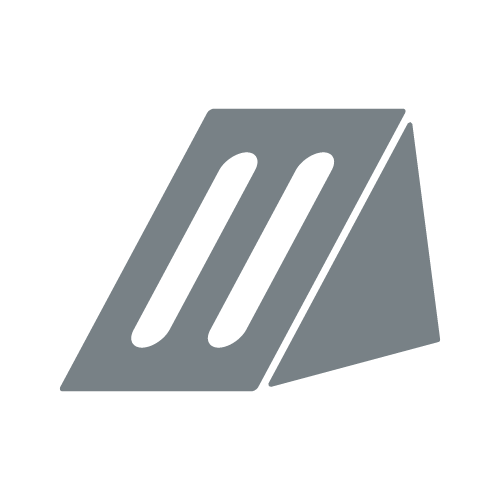 Wedge for blocking wheels of the car carrier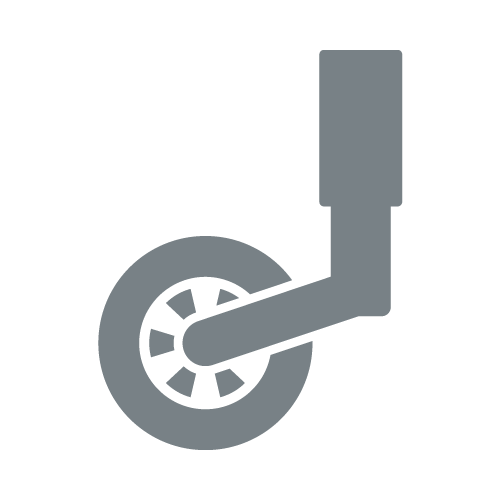 Jockey wheel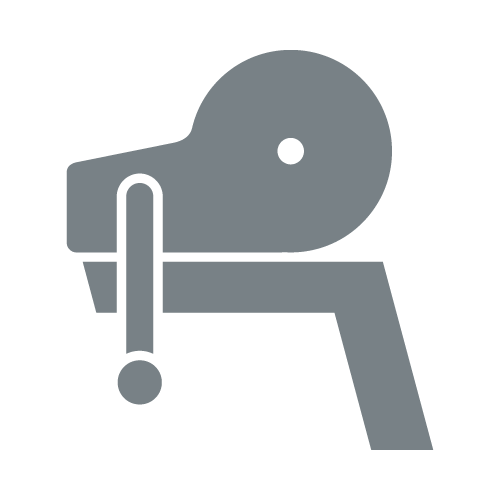 Manual winch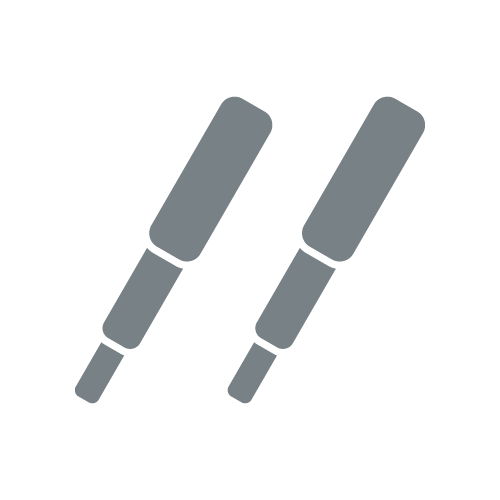 Actuators for tilting the inrun frame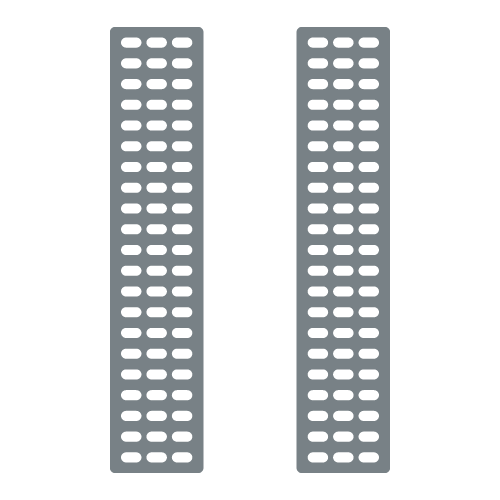 Aluminum ramps slide under the platform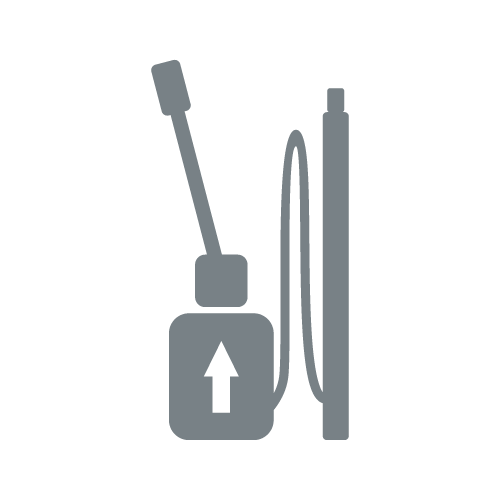 Single-acting hydraulic pump
Additional equipment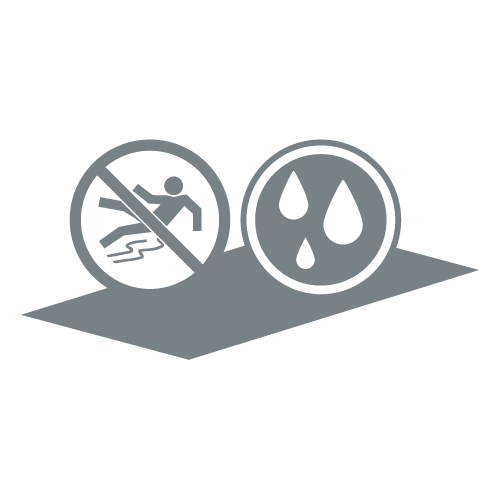 Waterproof and non-slip floor plywood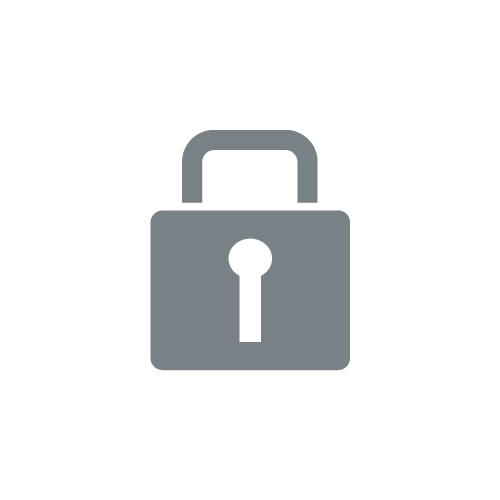 Anti-theft protection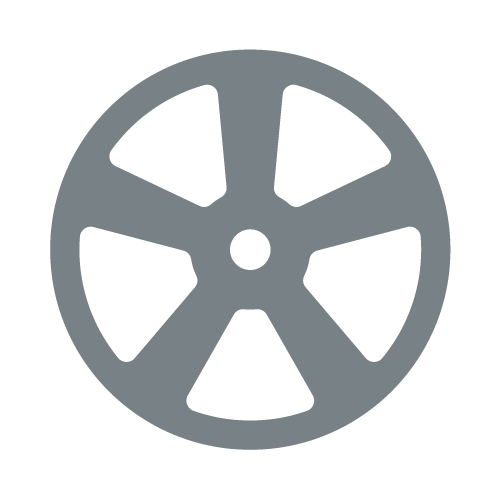 Aluminum rims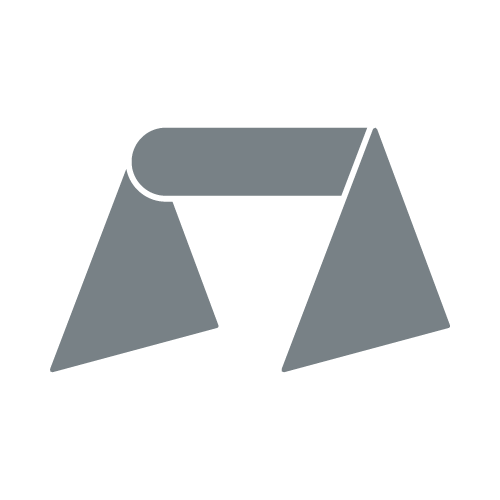 Blokada kół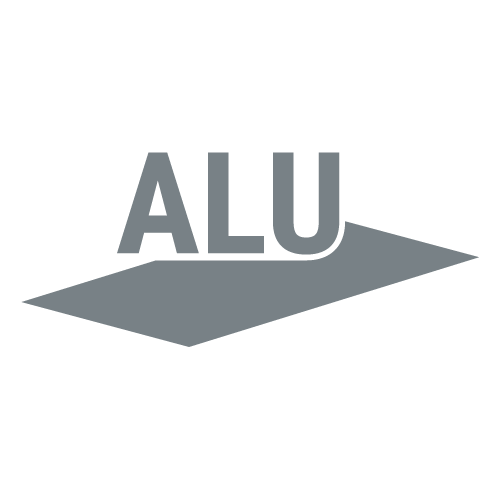 Aluminum floor filling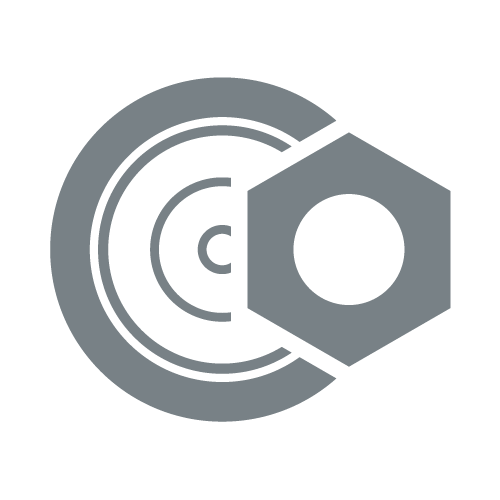 Spare wheel with mountings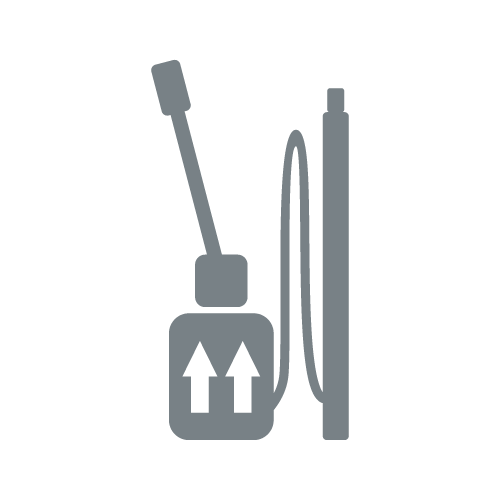 Double-acting hydraulic pump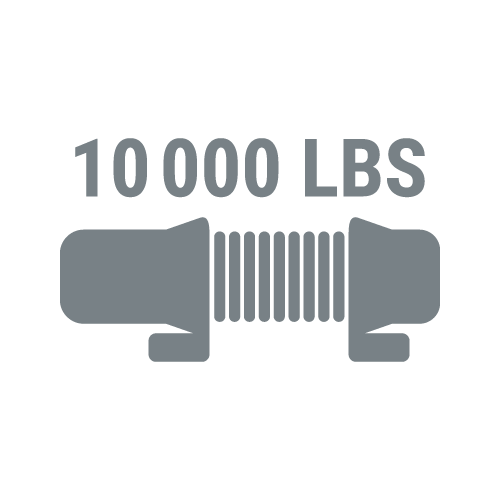 10,000 LBS winch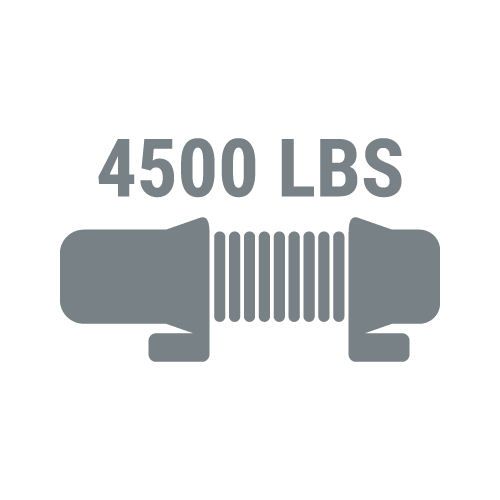 4,500 LBS winch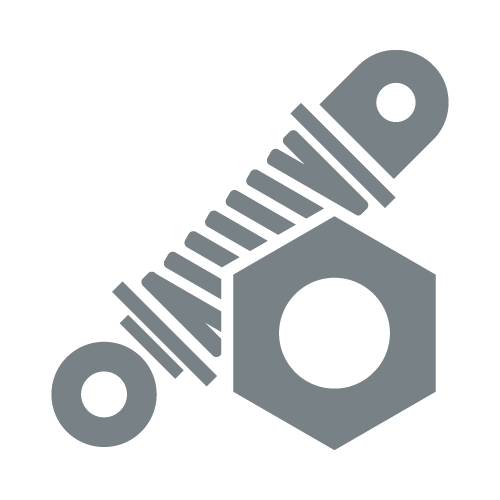 Shock absorber with mounting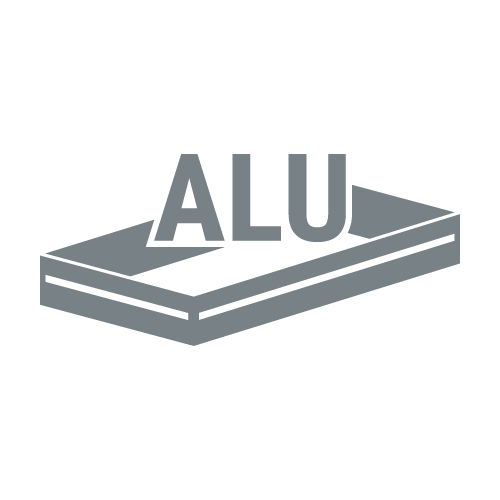 Side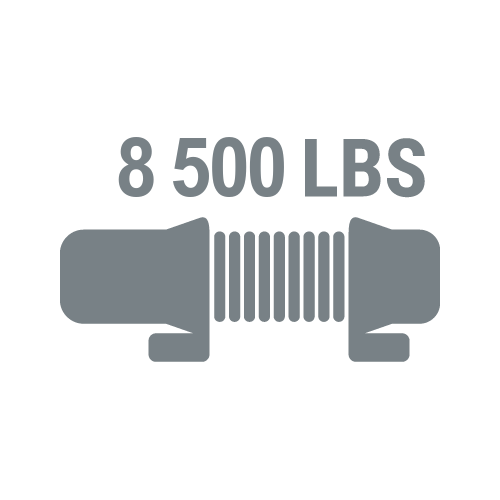 Wyciągarka 8500 LBS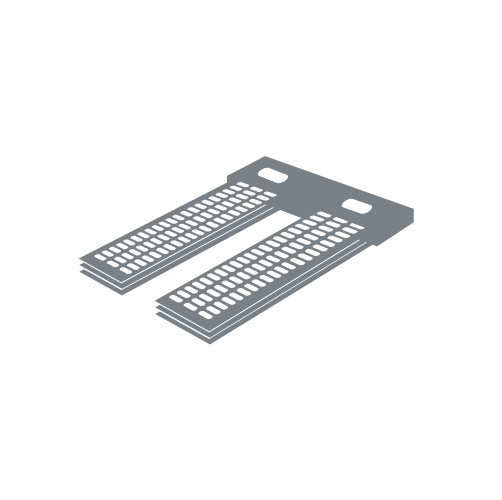 Trapy przejazdowe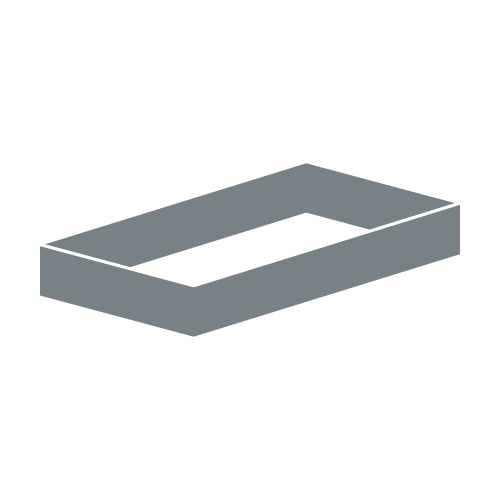 Burty stalowe