Trailers
It is a safe and proven way to transport the car to any place. The car carrier is suitable for both personal (individual) and fully professional use (car workshops, roadside assistance).
FLATBED CAR TRAILERS STANDARD
---
The vehicle has a tilting platform, equipped with 2 front locks with a safety device for closing while driving, as well as overrun gangways made of perforated and pressed sheets of the "LOHR" type. Overrun gangways are made of aluminium, which guarantees their durability, while not overloading the entire vehicle. The trailer has a solid body and frame due to welding. Its structure is protected against corrosion by hot galvanizing. The tilting ramp and drawbar of the car carrier are made of hollow sections, which gives rigidity and stability to the entire car carrier and guarantees its long life and trouble-free operation. The tilting ramp is equipped with shock absorbers that facilitate loading and unloading the vehicle. Optionally, the car carrier can be equipped with a one- or two-way hydraulic pump.
Przyczepa PL30-5521 posiada DMC 3000 kg, w związku z tym jej ładowność umożliwia przewiezienie towaru o masie do 2180 kg i długości do 5,4 m oraz szerokości do 2 m. Laweta wyposażona jest w 2 osie hamowane. Blachy najazdu wykonane zostały z aluminium o grubości 4 mm, dodatkowo posiadają otwory tłoczone przeznaczone do mocowania haków pasów transportowych.
EQUIPMENT
---
The trailer, as standard, includes a support wheel, spare wheel, manual 1135 kg winch, wedges for blocking trailer wheels as well as overrun and parking brakes. Optionally, it can also be equipped with floor fillings made of riffled aluminium plate or anti-slip plywood, shock absorbers for axles, electric winch, hydraulic pump, wheel locks for the transported vehicle.
TOWTRUCK TRAILER WITH SIDES
---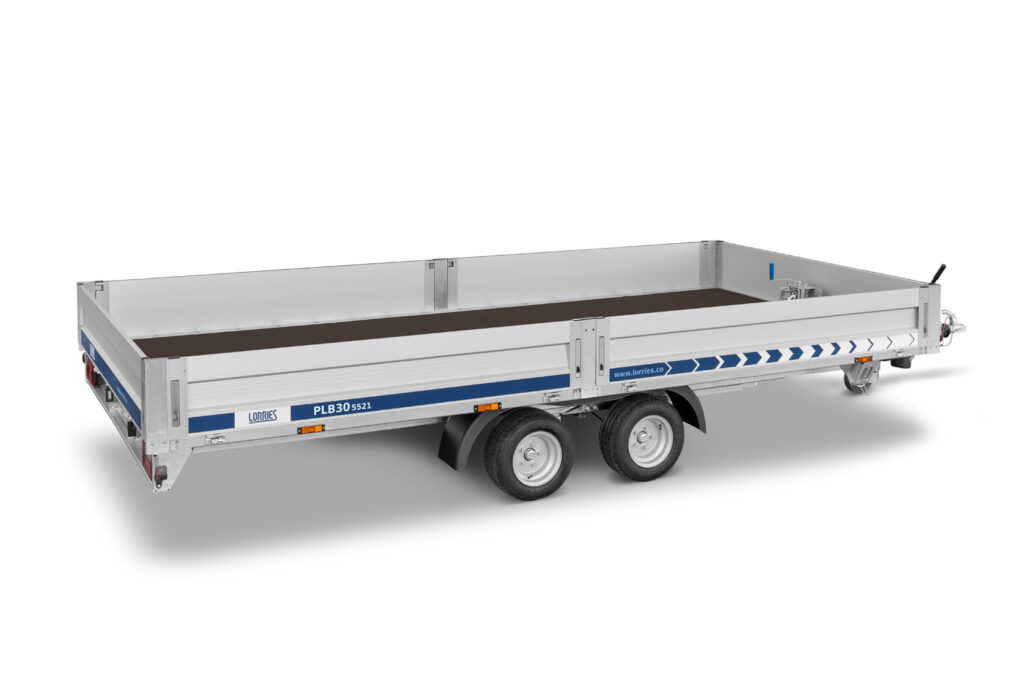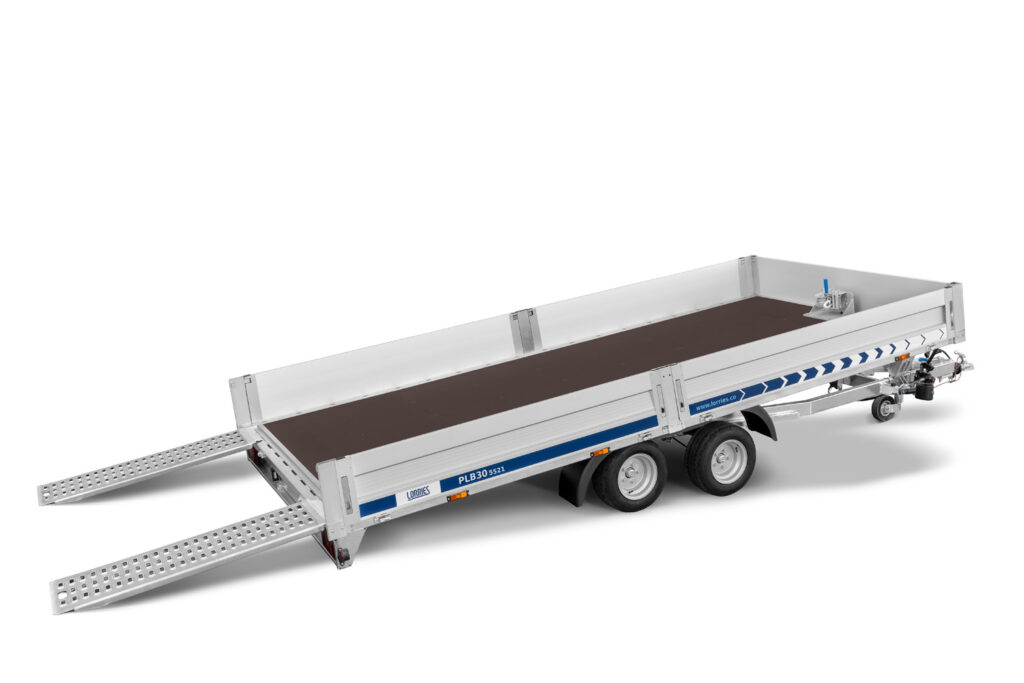 EXAMPLE TRAILER CONFIGURATION
---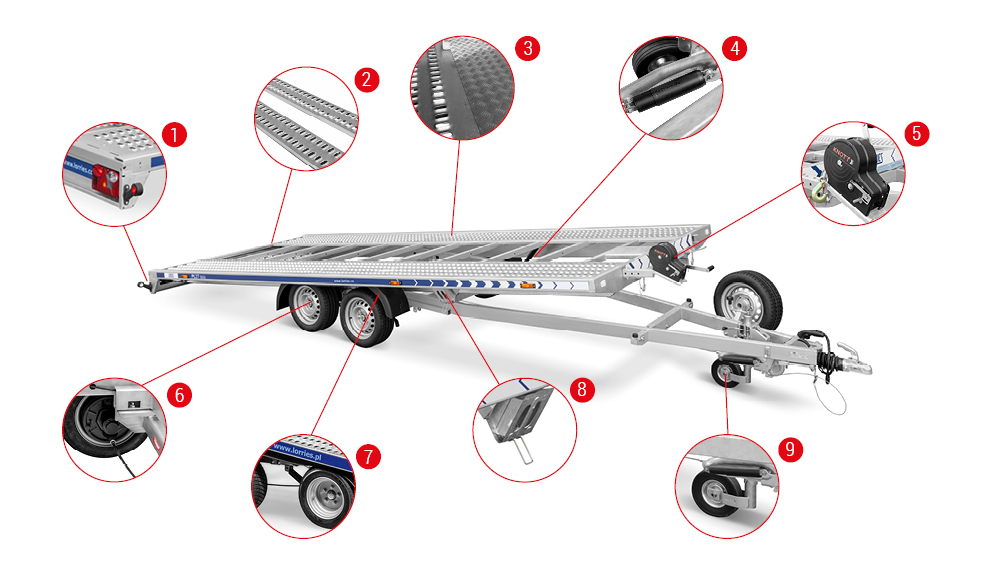 Lamps, optional LEDs
Aluminum ramps hidden under the platform
Filling the floor with plywood or aluminum - additional equipment
Tilting with two cylinders
Manual winch
Braked axles
Axle shock absorbers - additional equipment
Wedge for blocking the wheels of the tow truck
Support wheel/ Jockey wheel
SAFE ROAD ...
Podobnie jak Ty cenimy sobie poczucie bezpieczeństwa, pewności i stabilności. Jako cel stawiamy sobie tworzenie pojazdów, które będą trwałe, funkcjonalne, solidne, przemyślane i praktyczne. Mają służyć przez wiele lat, dlatego ogromną wagę przywiązujemy do jakości ich wykonania.
Technical data
Trailer PL30-5521
Gross vehicle weight [kg]
3000
Maximum length of the loading surface [mm]
5410
Maximum width of the loading surface [mm]
2000
Complete kerb weight [kg]
820
External dimensions width x length x height [mm]
2160 x 6982 x 605
Approach angle [degrees]
7.5°
Standard equipment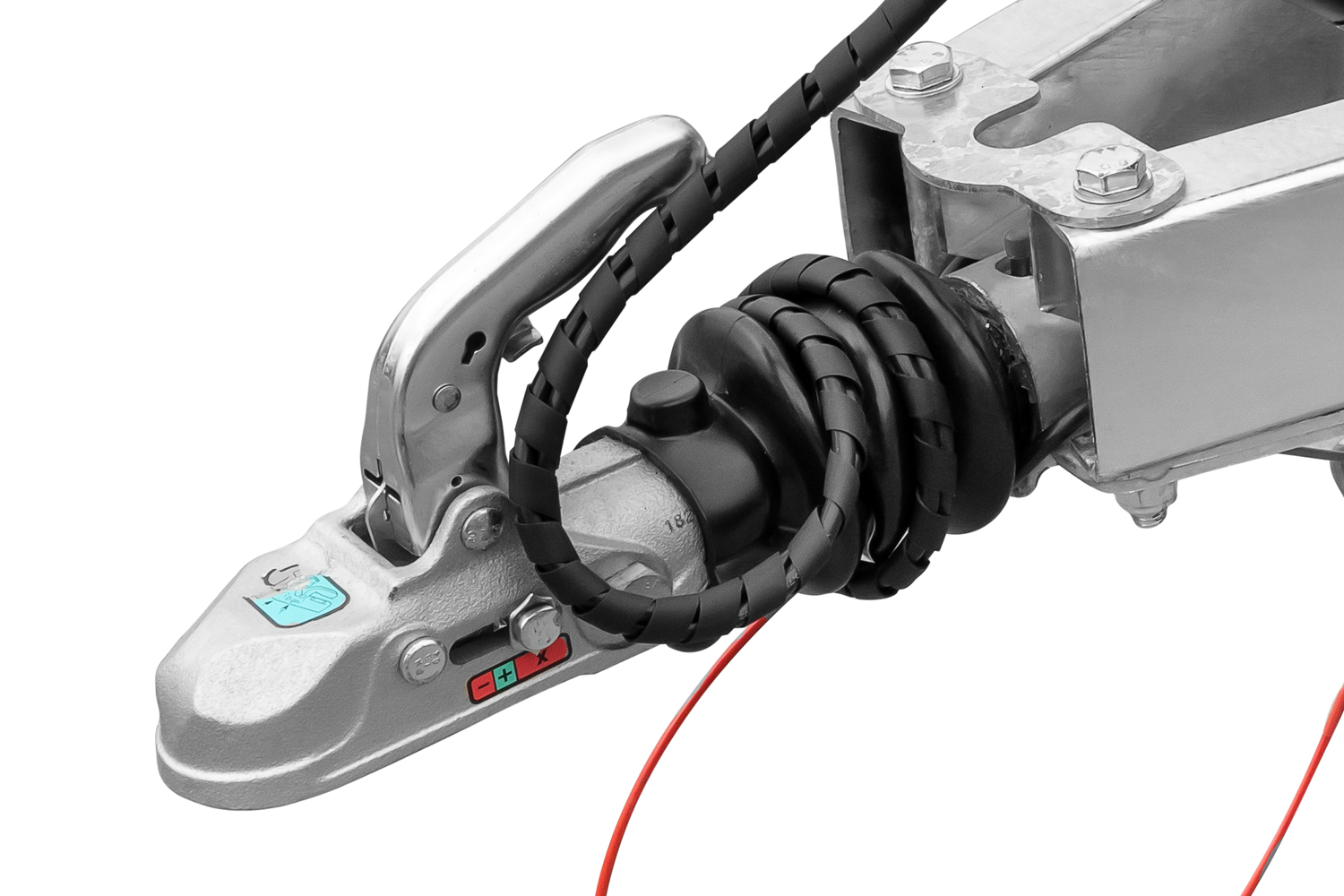 Overrun brake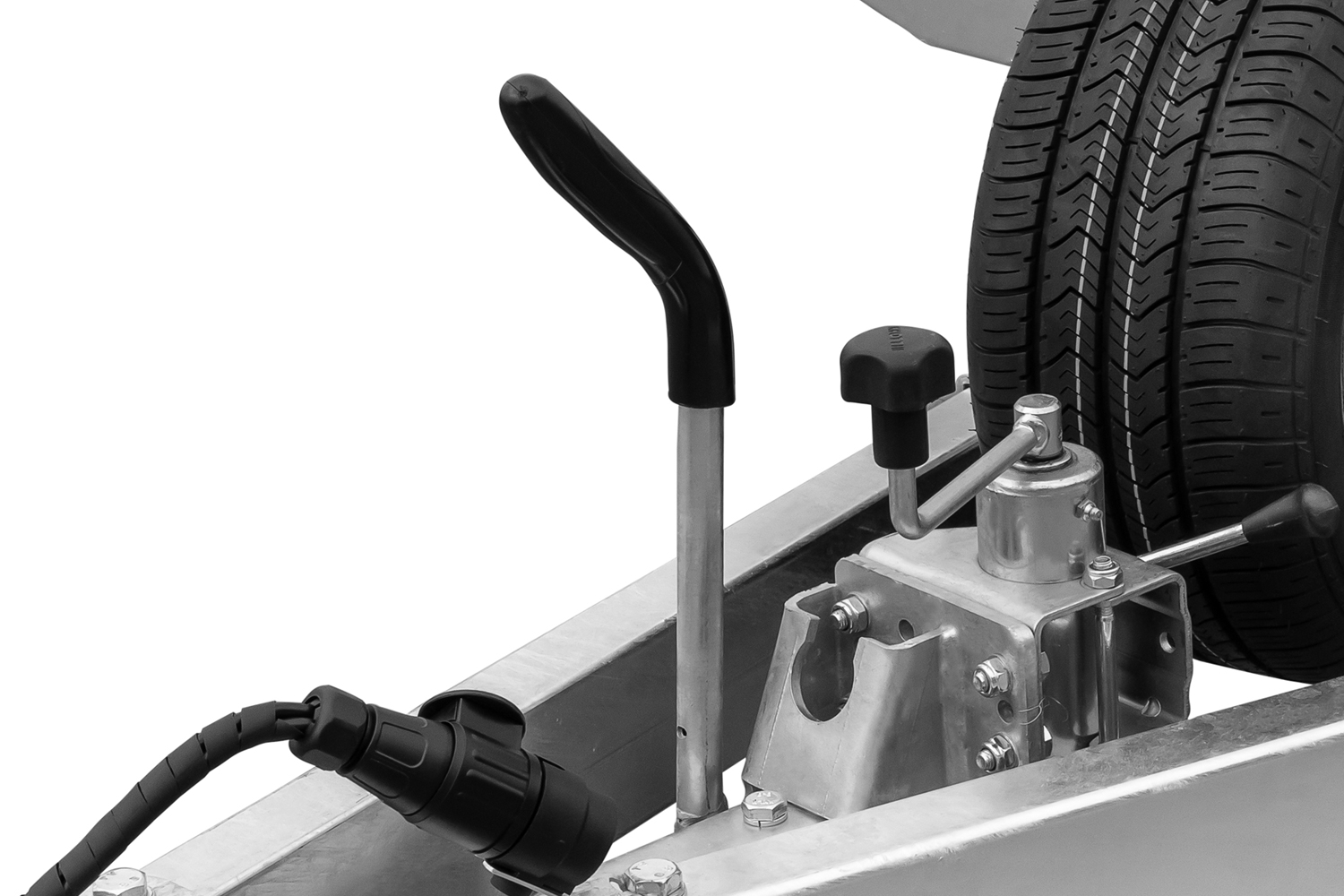 Parking brake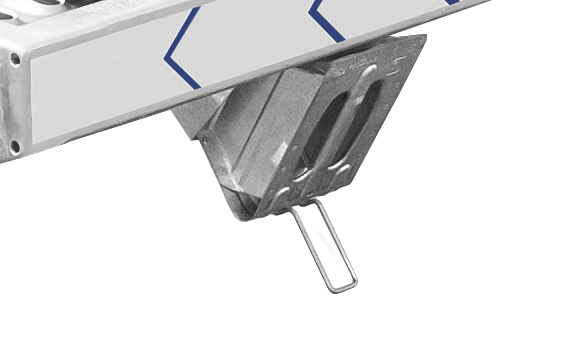 Wedge for blocking wheels of the car carrier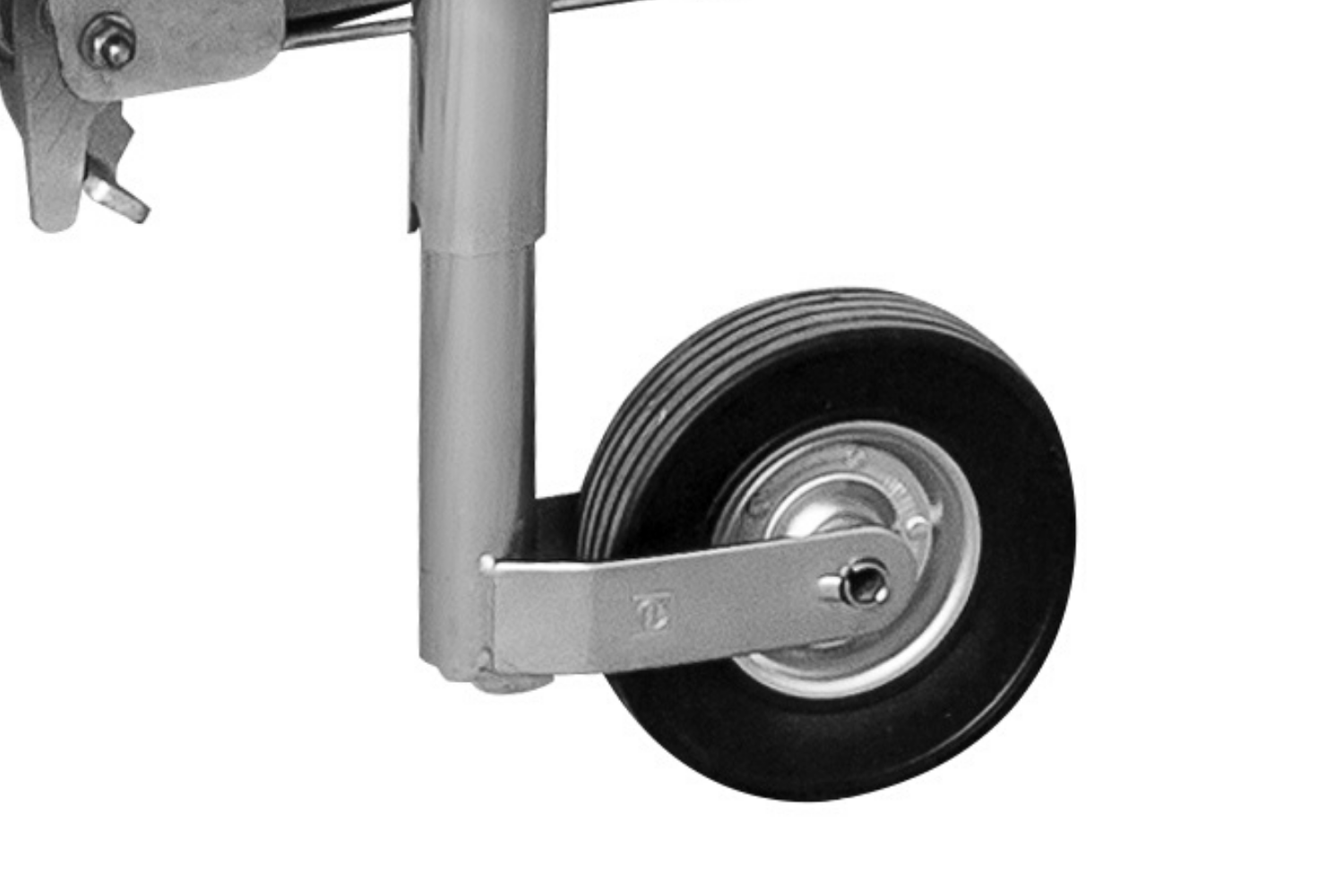 Support wheel/ Jockey wheel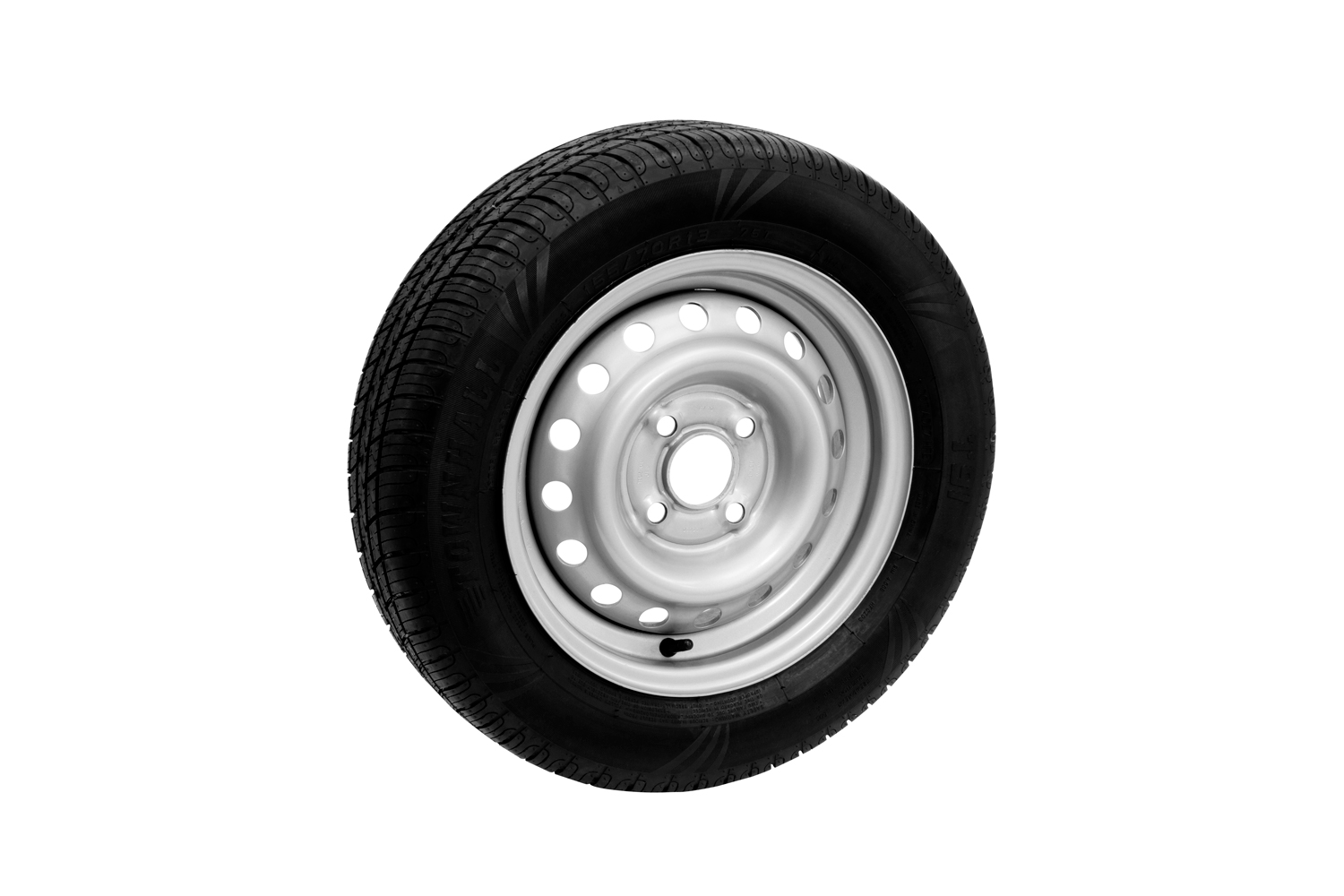 Spare wheel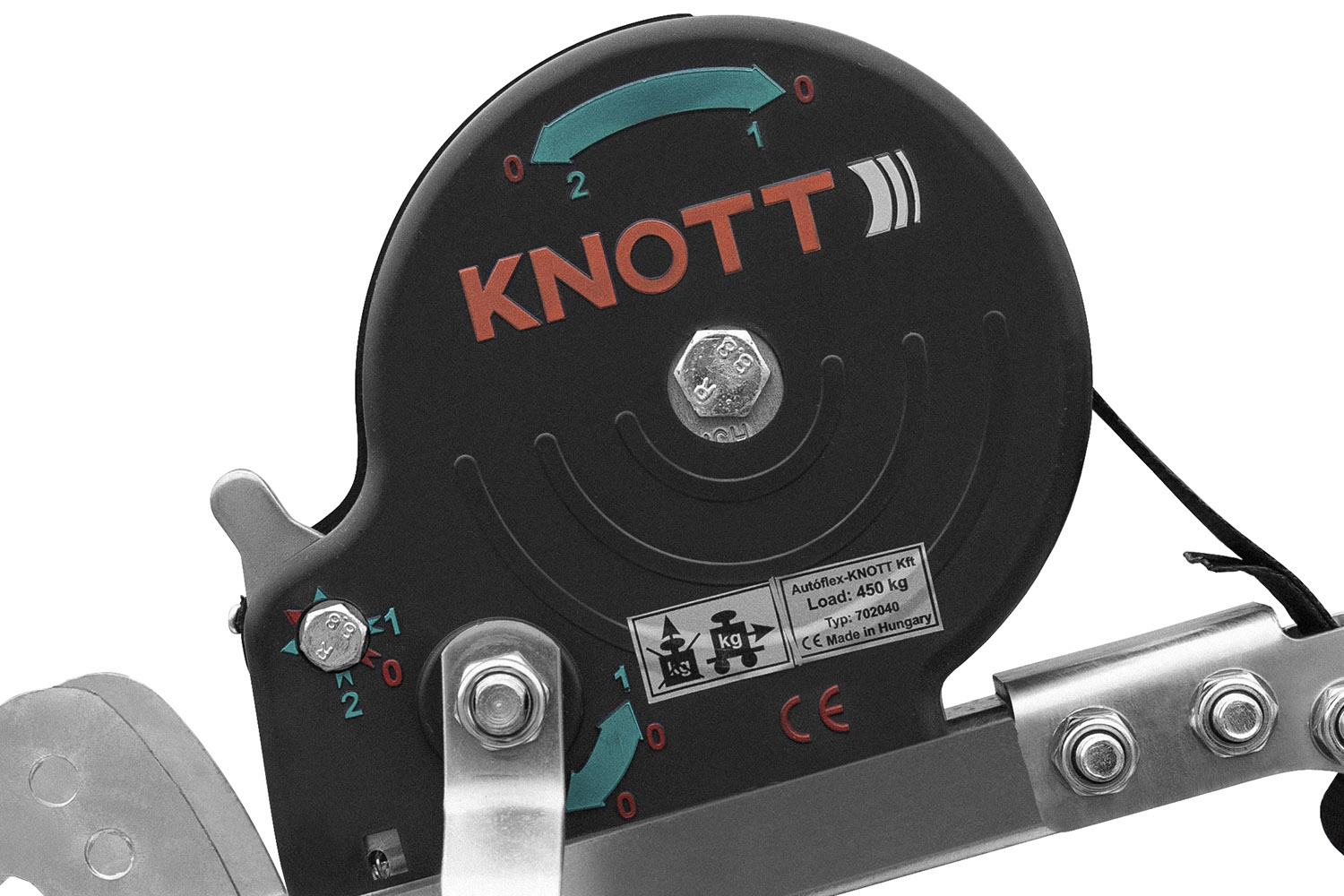 Manual winch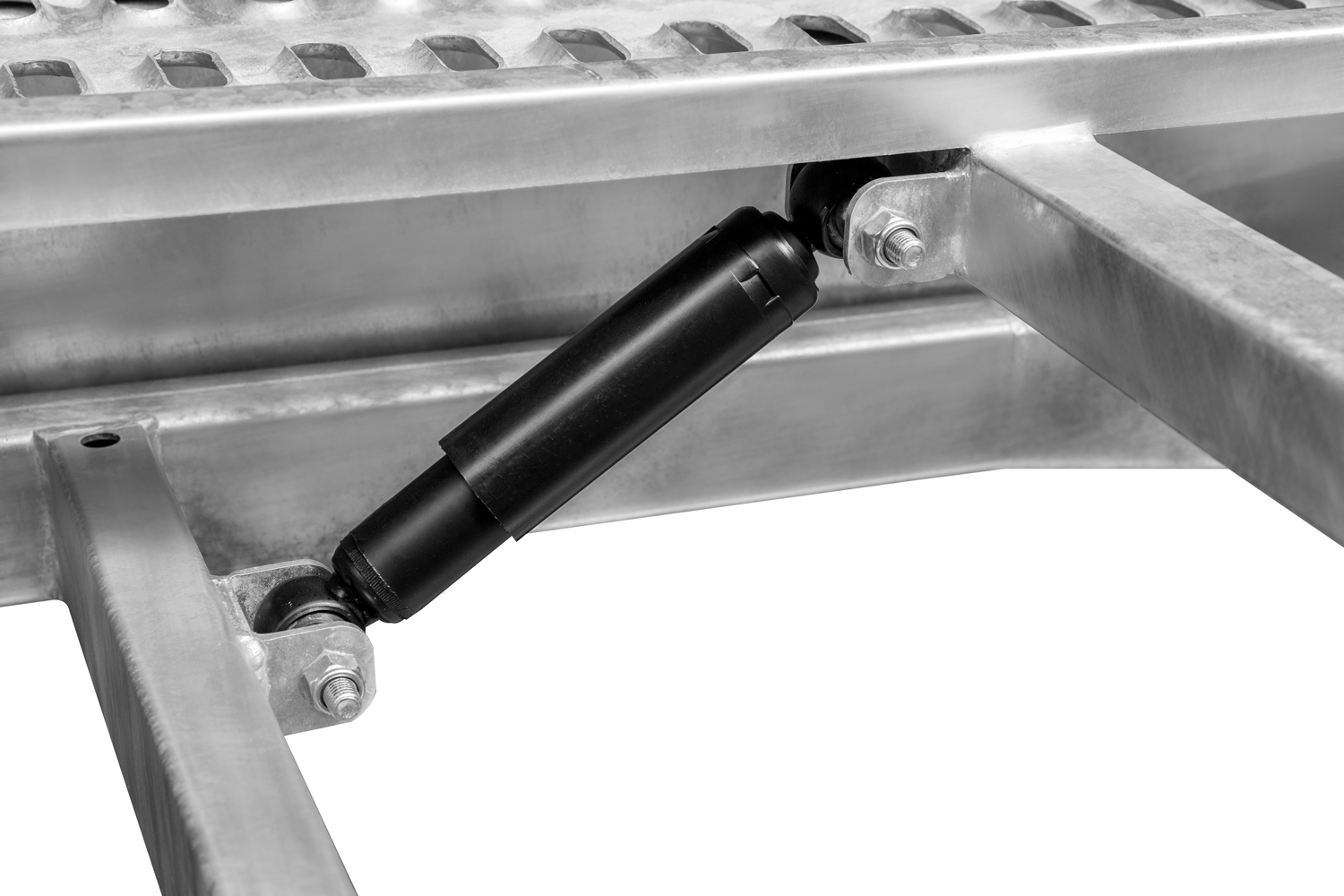 Actuators for tilting the inrun frame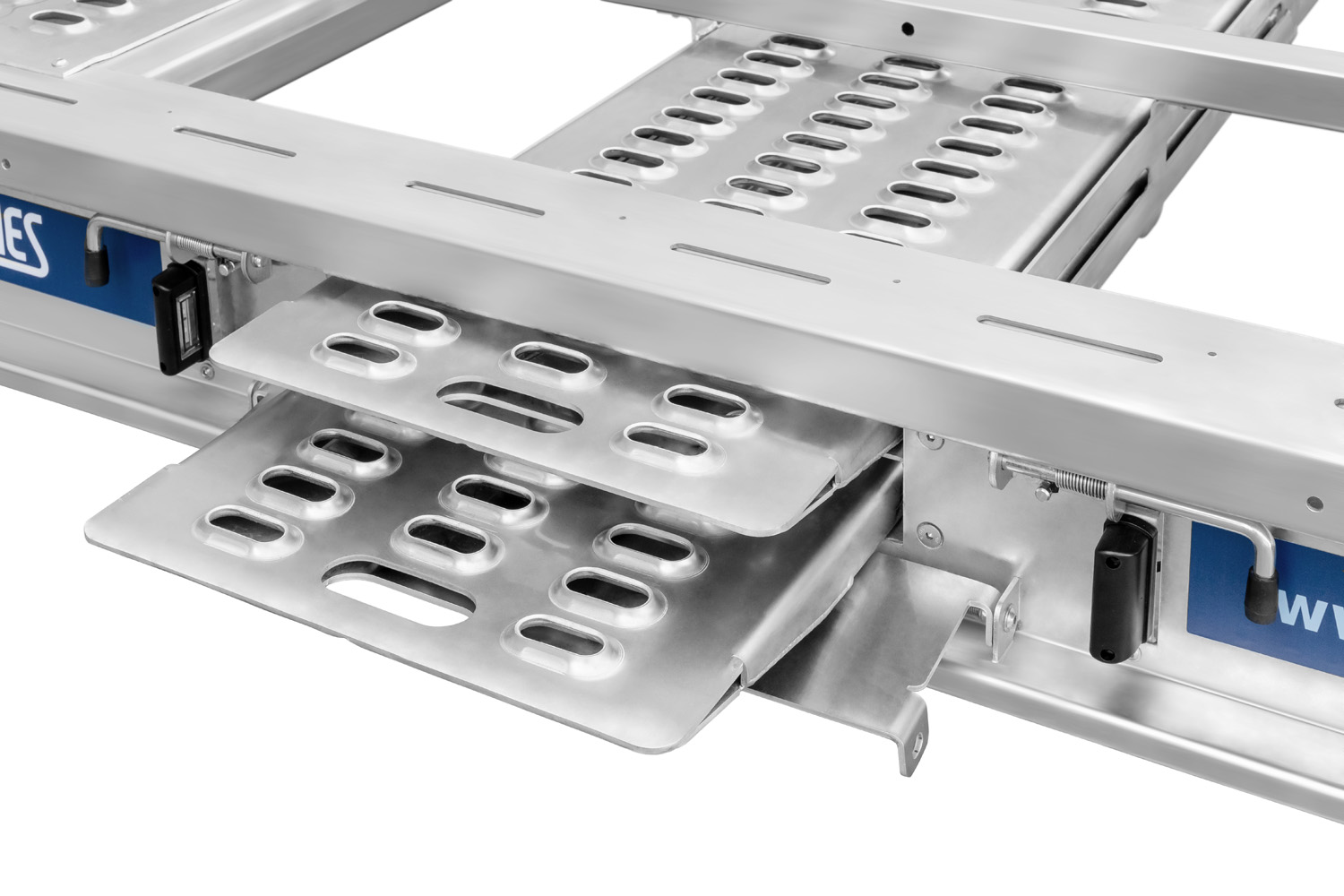 Aluminum ramps slide under the platform
Additional equipment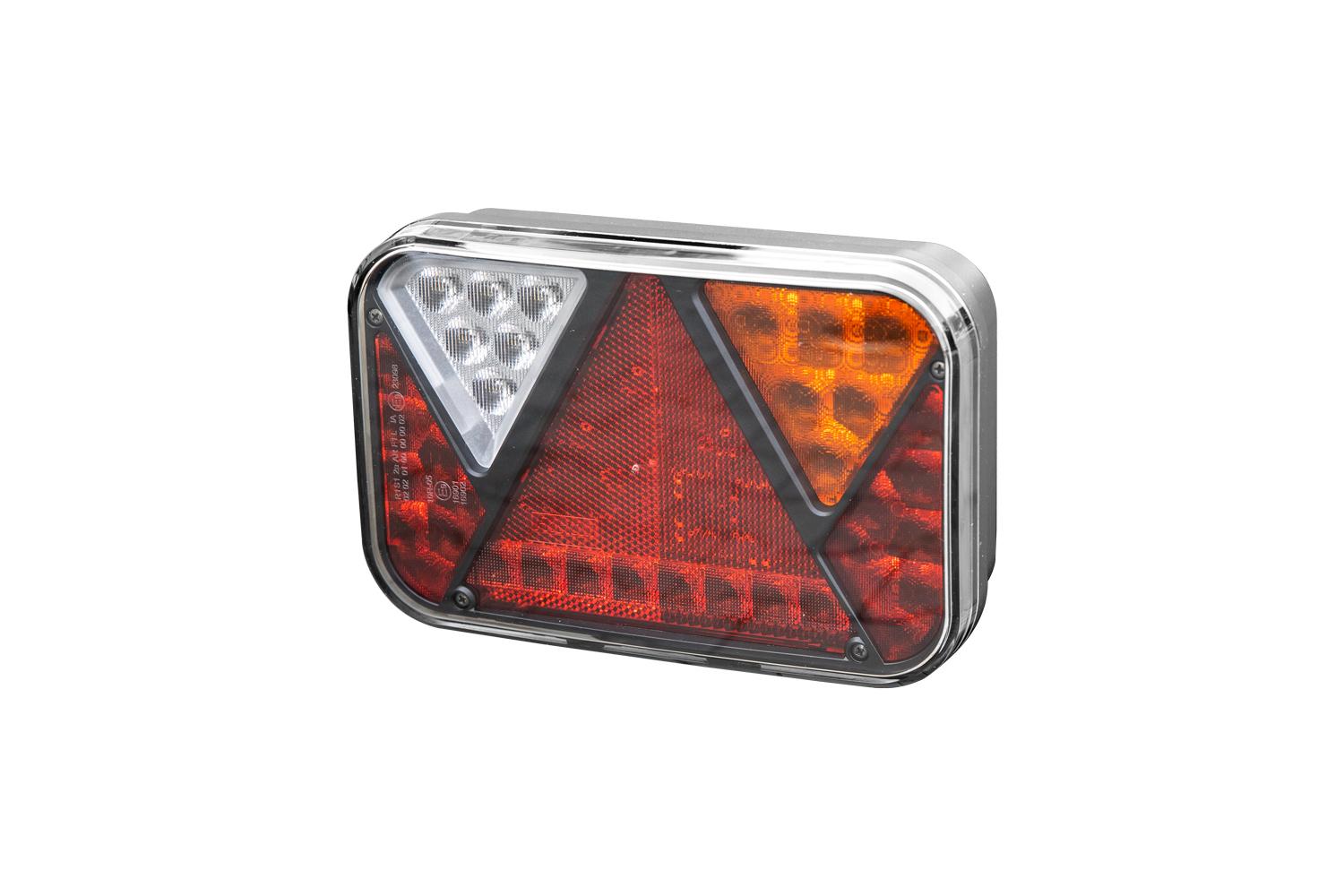 LED rear lamps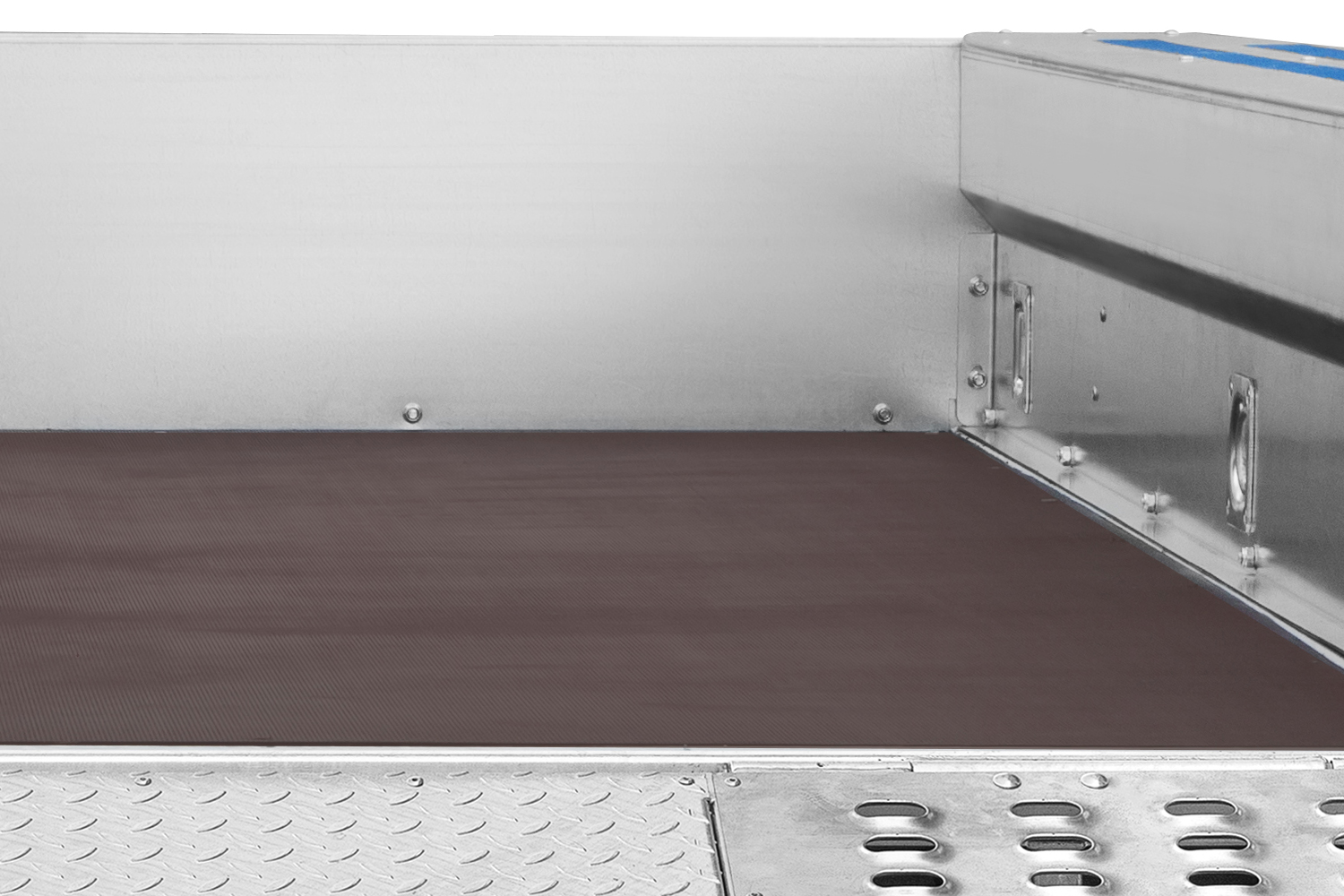 Waterproof and non-slip floor plywood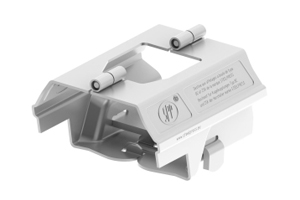 Anti-theft protection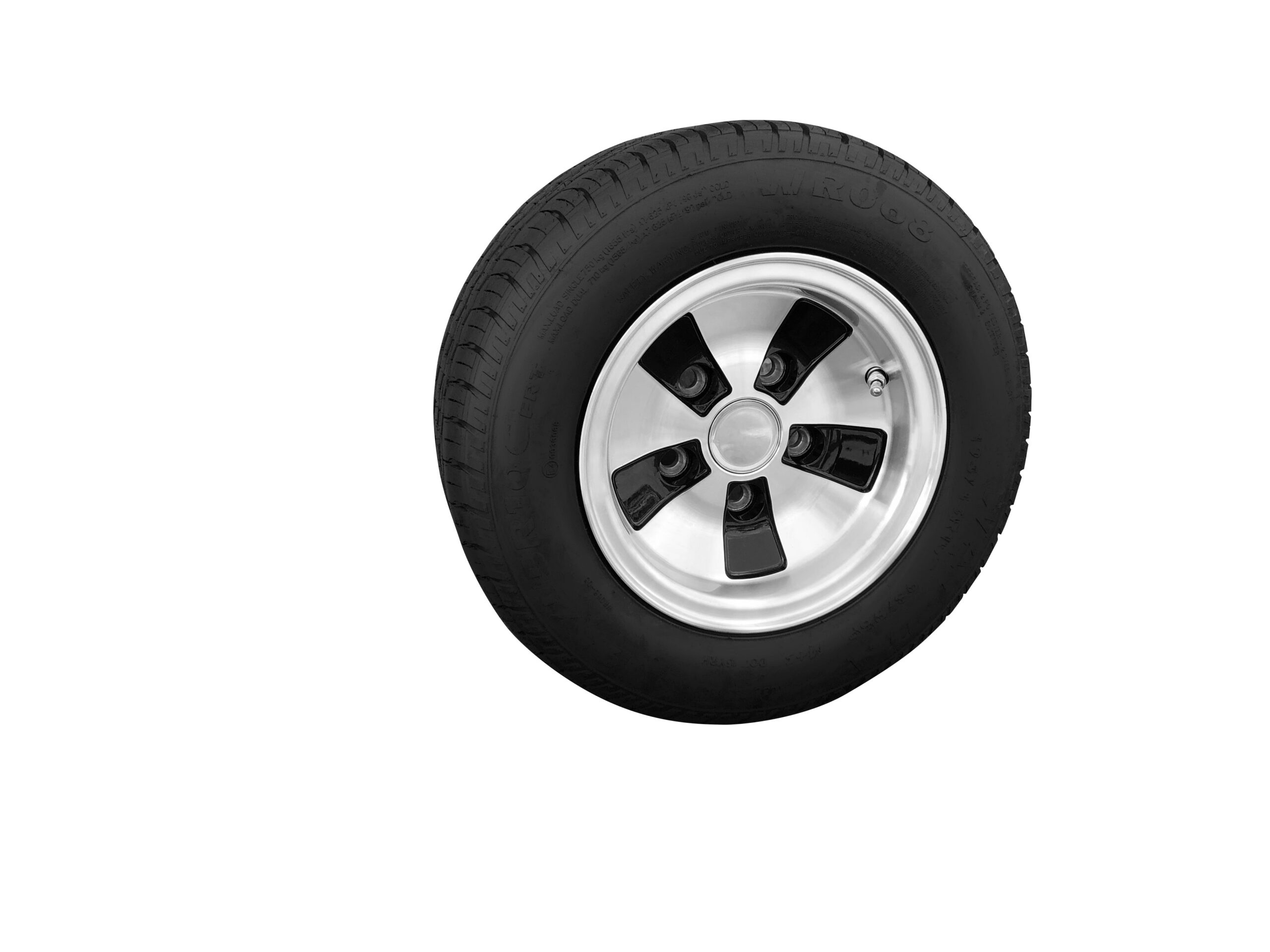 Aluminum rims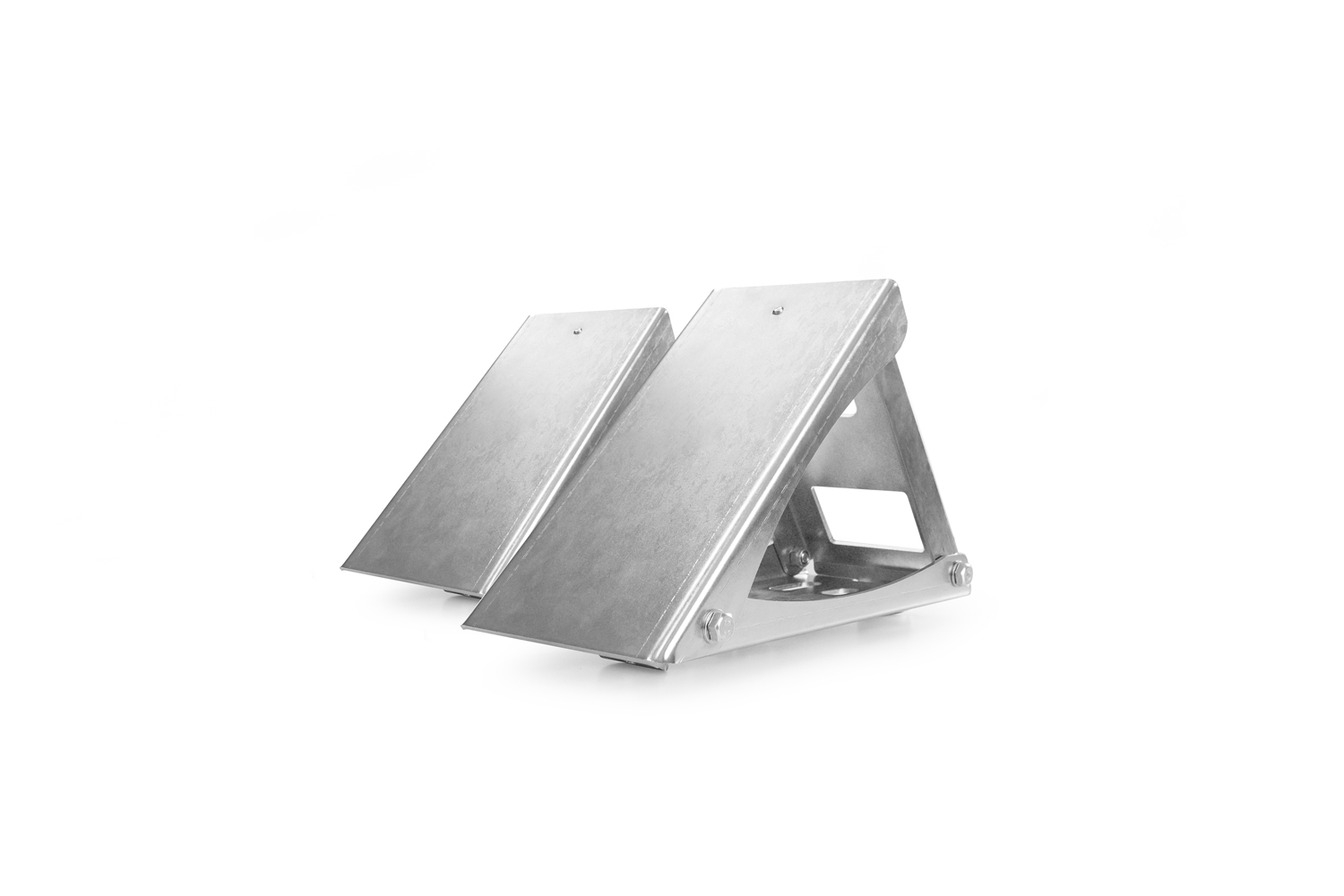 Locking wedges (set of 2)
System płukania bębnów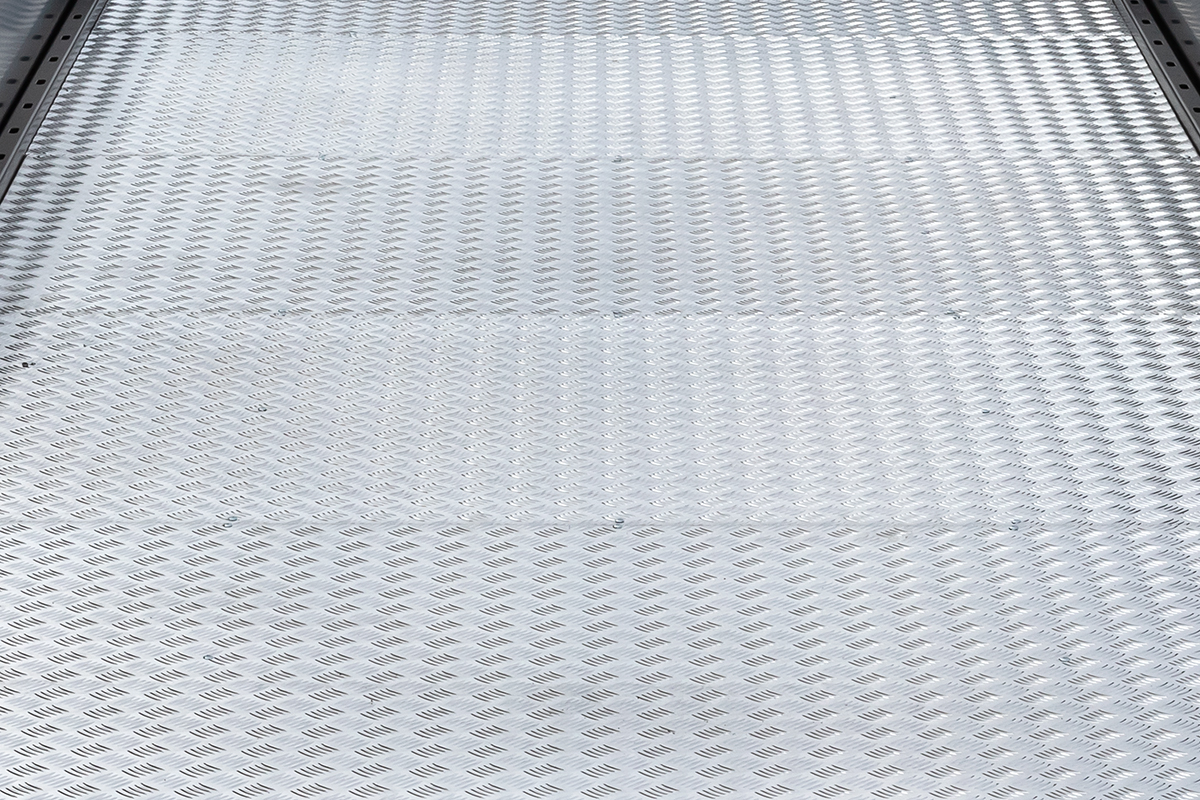 Aluminum floor filling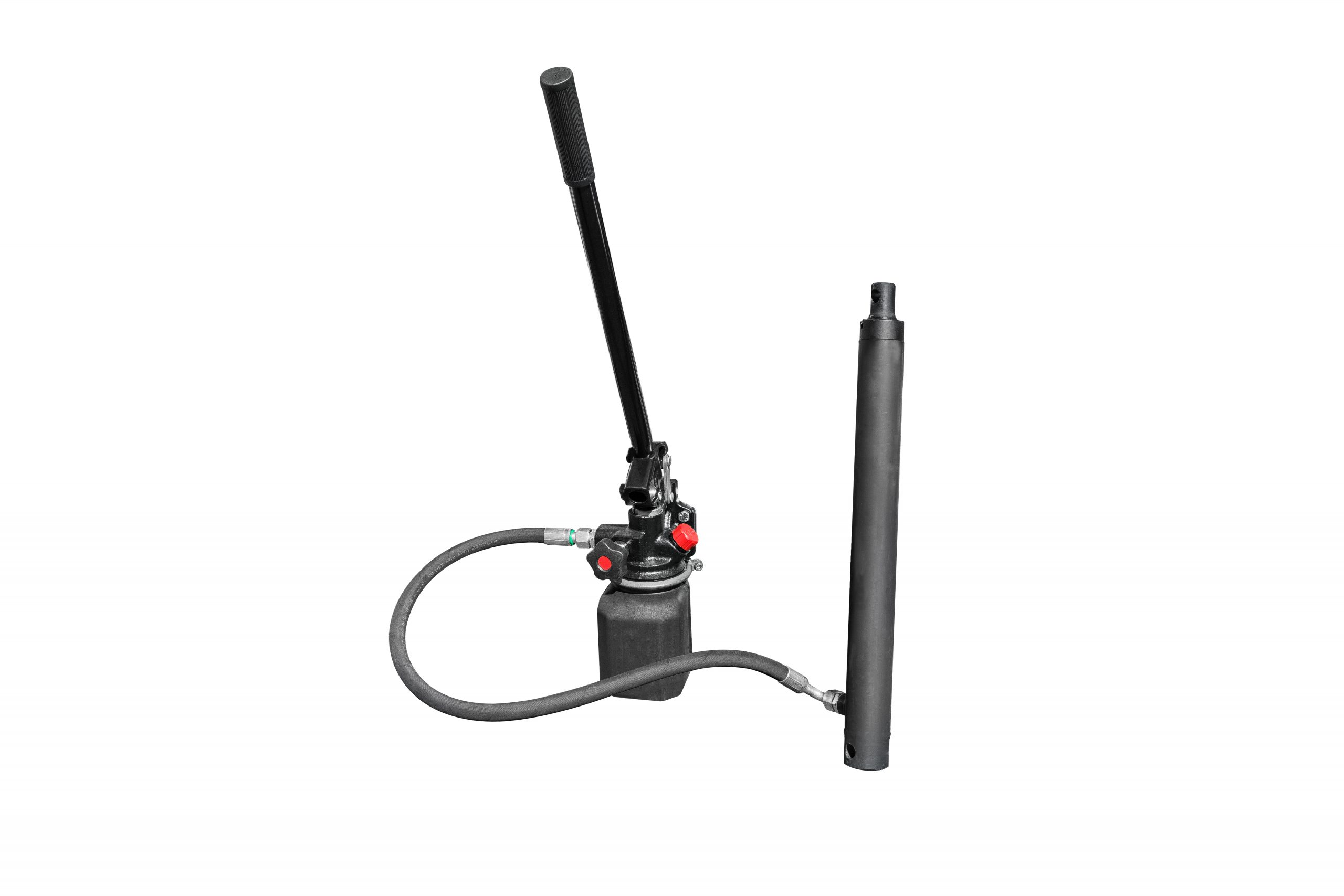 Single-acting hydraulic pump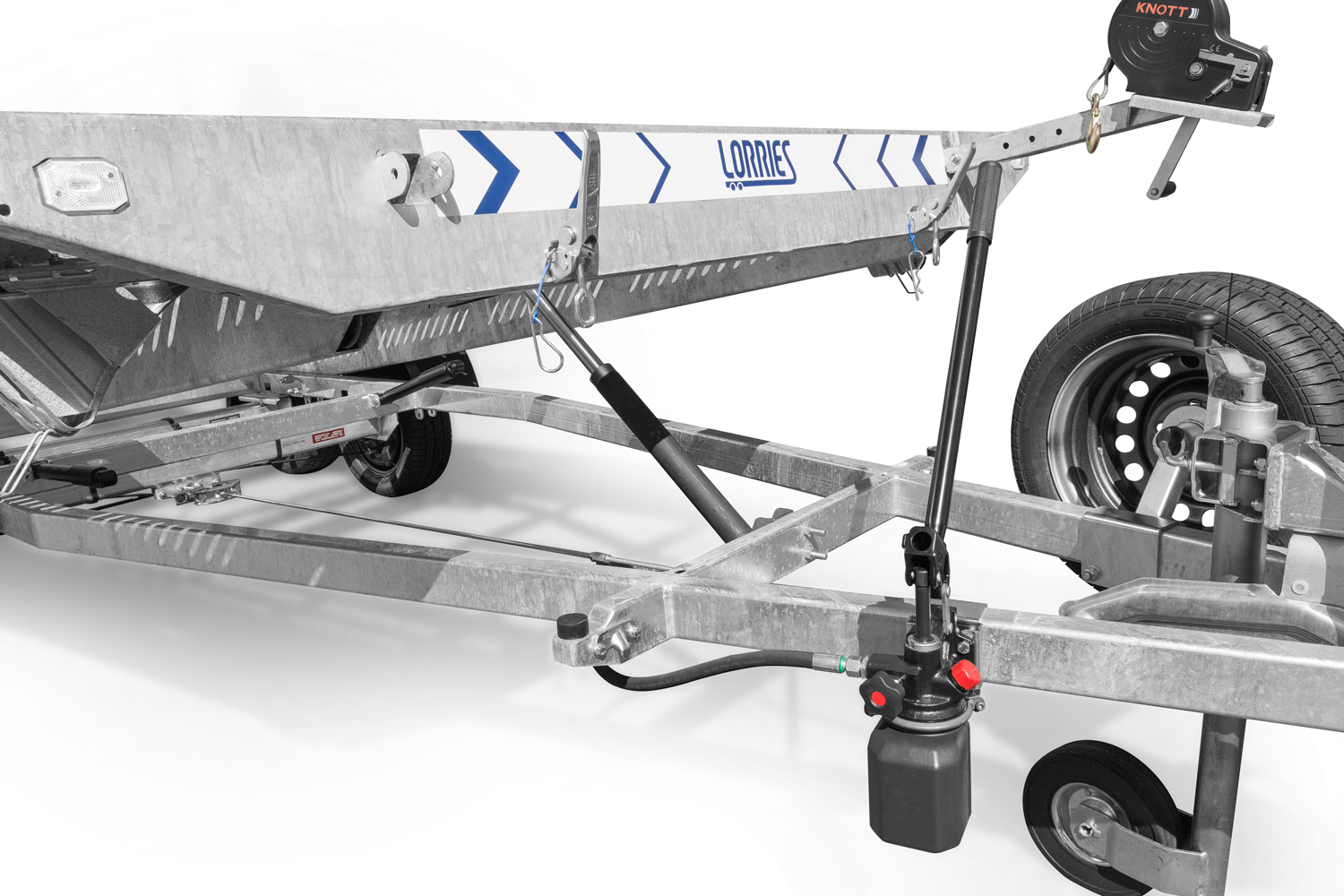 Double-acting hydraulic pump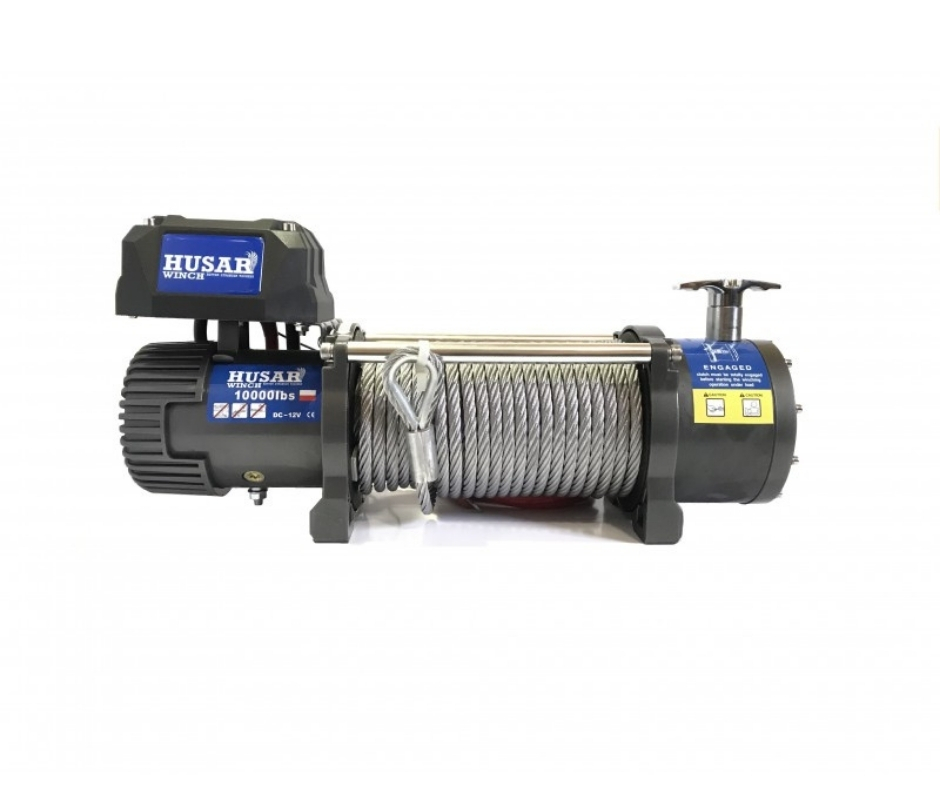 10,000 LBS winch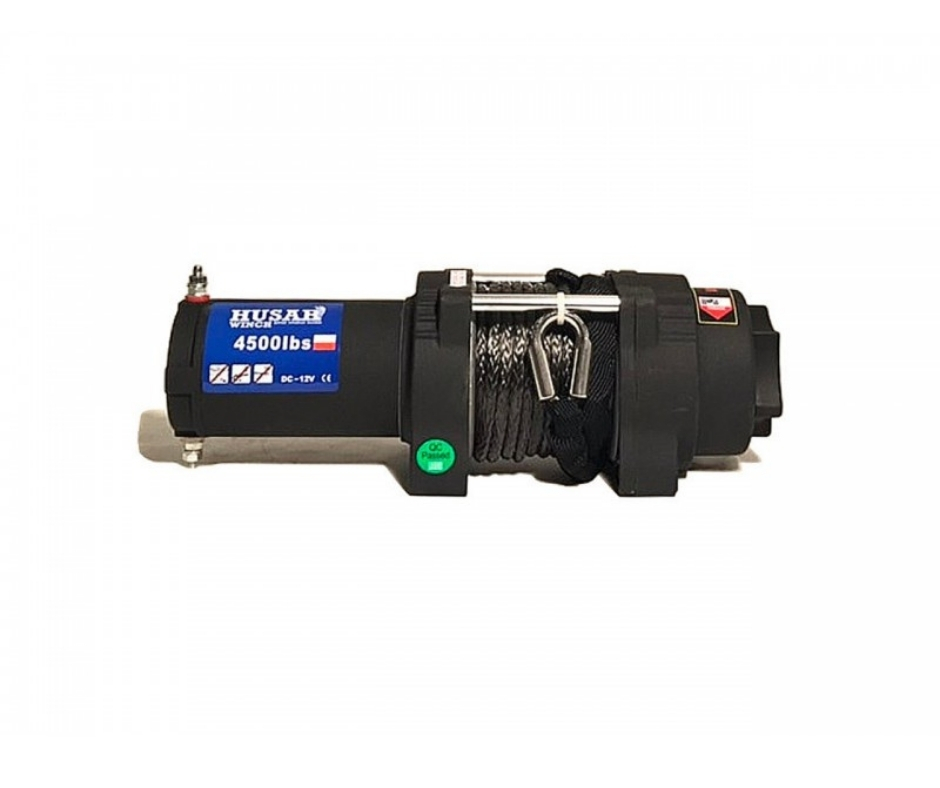 4,500 LBS winch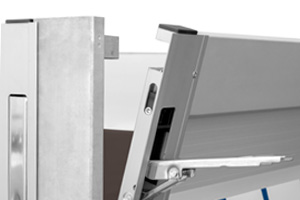 Burty aluminiowe