Meet Lorries
PRZYCZEPY LORRIES od przeszło 7 lat, zdobywają coraz większe grono entuzjastów w kraju, jak i za granicą.
With to their quality, reliability and design, they have become a guarantee of satisfaction for customers looking for different solutions among trailers.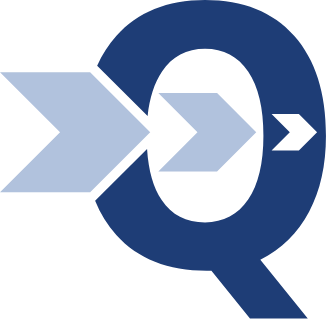 Our QUALITY POLICY is based on a number of principles that allow to create reliable and safe products, the basis is the ISO 9001:2015 quality management system. In our daily work on the level and brand of LORRIES products, we are guided by the following rules:
We manufacture and sell car trailers fully compliant with legal requirements and expectations of our clients;
We build trust and proper relations with suppliers and recipients of our products;
We develop the knowledge of management and employees so that they can follow current trends and meet the needs of customers;
We invest and develop our company's infrastructure, expanding the production shop and equipping it with modern technological lines;
We are constantly improving the quality management system, introducing production control at its individual stages.
We value the fact that each of our employees is involved in the trailer modernization process. This is reflected in the micro and macro scale of the enterprise. Improvements concern both the products themselves and the manufacturing process, and end with global solutions of the entire STALKO company, through investments in new machines and production areas dedicated to the production of trailers.
How do we create our trailers?
CONSTRUCTION and TECHNOLOGY
When creating trailers, we are guided by the belief that they are to be vehicles designed and manufactured at a world-class level. That is why it often takes several or even a dozen months from the idea to launching a product. We need to be sure that it will not only meet our clients' expectations about practicality, but first of all be of the highest quality - reliable, safe and effective.
As part of our business, we have a design office where designers create a product concept and plan its functionality. On this basis, a prototype of the device is created, which is subsequently subjected to quality control. When it passes the internal audit trail, it is handed over to the designer who is responsible for his appearance. Thanks to this, LORRIES trailers also stand out on the market due to their design.
Creating vehicles at a global level requires proper automation of production, which will not only guarantee its repeatability, but also ensure accuracy. That is why we are constantly developing our machine park to work using the best technical solutions available on the market. Thanks to this, our products give certainty and reliability. In addition, we work with the best and reputable suppliers of components and raw materials used in the production of trailers.
Before the trailers reach customers, they undergo an internal quality control process that takes place at the production stage and after the assembly of the finished vehicle.
We work based on the latest technologies. Correct series production begins at a fully automated metal sheet warehouse, in which we store over 300 tons of metal sheet on 102 shelves. From here, the material goes to the laser section using the LiftMaster manipulator. In addition to traditional lasers cutting metal sheet (TRUMPF 6030, TRUMPF 3030, TRUMPF 5030), we also have a highly specialized laser for cutting pipes TRUMPF Tru Laser Tube 7000, which in addition to a dedicated warehouse also has automated loading. We can place pipes and profiles with a maximum length of 9 m in it.
For the production of trailers, we use the modern, numerically controlled press brakes TRUMPF TruBend with the possibility of bending parts with a maximum length of up to 6 meters, as well as the pipe and profile bender MACRI that can bend elements up to 5 meters in length. Our machine park has also a modern CNC machining department, which includes milling machines, lathes, boring machine and plotter.
Welding trailer elements made of black and stainless steel is realized in five automated CLOOS welding stations. In addition, we have manual welding stations, where we use MAG 135, MIG 131 and TIG 141 welding methods with KEMPPI and LORCH automatic welding machines.
Aluminium elements are welded by the two-position robot CLOOS with automatic torch change to the MAG and TIG method as well as by machines ESAB and FRONIUS.
The complement to our machine park is a vacuum thermoformer, on which we make various finishing details for our trailers.