Dropside trailer - what should it be equipped with?
Dropside trailers are very popular - both among private persons and business owners. They are light, easy to drive and universal in use - thanks to them you can safely transport various types of equipment, materials or waste. To adapt the sideboard to your needs, it is worth learning about additional accessories that will make it even more functional. Here are the ones that are most often chosen by customers!
Various types of dropside trailer bodywork
The standard equipment of each dropside trailer includes hooks that allow you to safely transport various items, non-slip and waterproof floors, as well as durable support wheels.
When buying a dropside trailer, you can equip it with additional solutions. We are talking here especially about different types of tops. What choice do you have?
Flat tarpaulin
It is a solution that allows you to safely transport loose and light materials such as sand, cement, leaves, and even paper or cardboard. On the one hand, you will protect them against external factors and stabilize them, and on the other hand, you will gain full discretion.
An additional advantage of using a flat tarpaulin on the sideboard is the reduction of air resistance while driving, which leads to lower fuel consumption.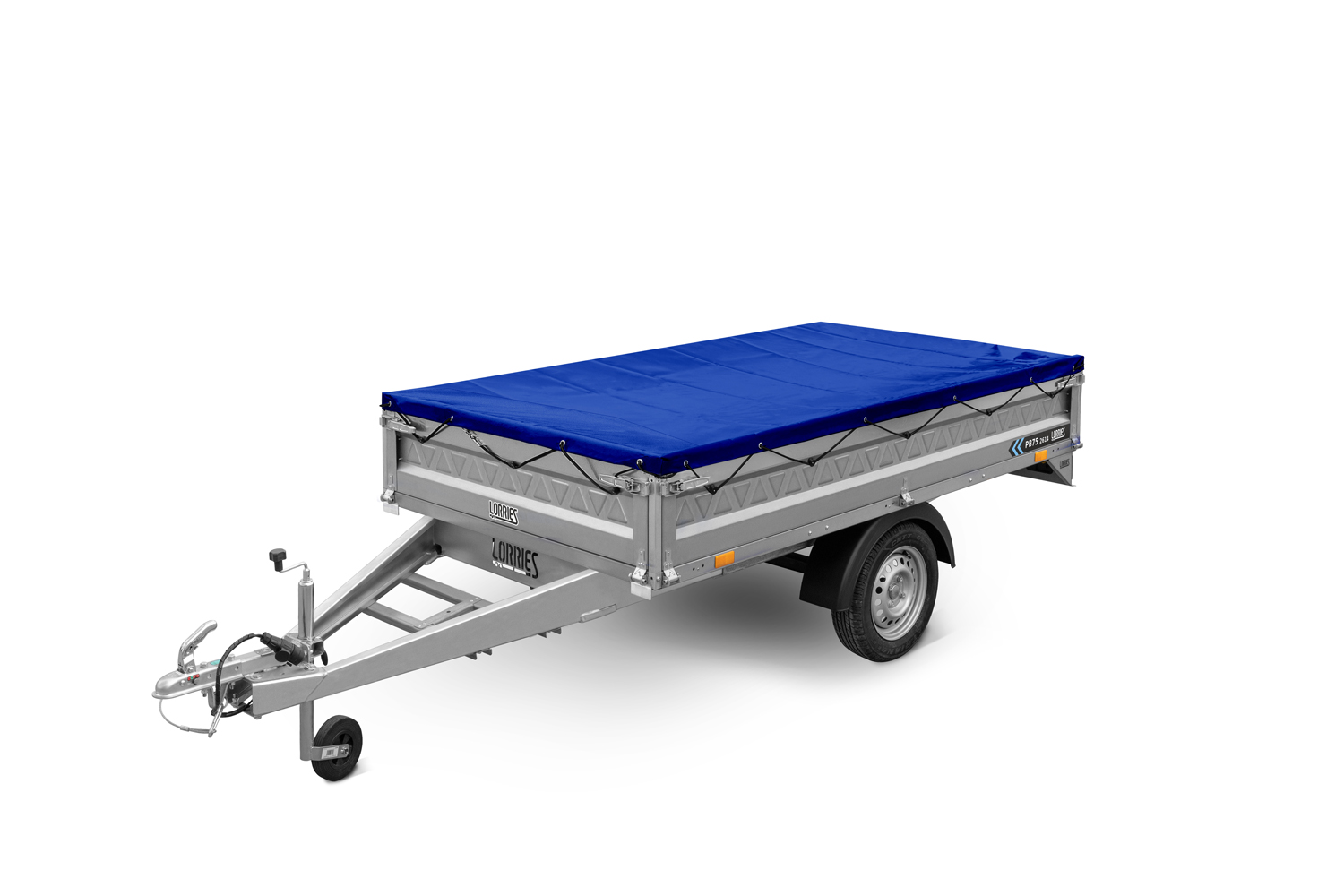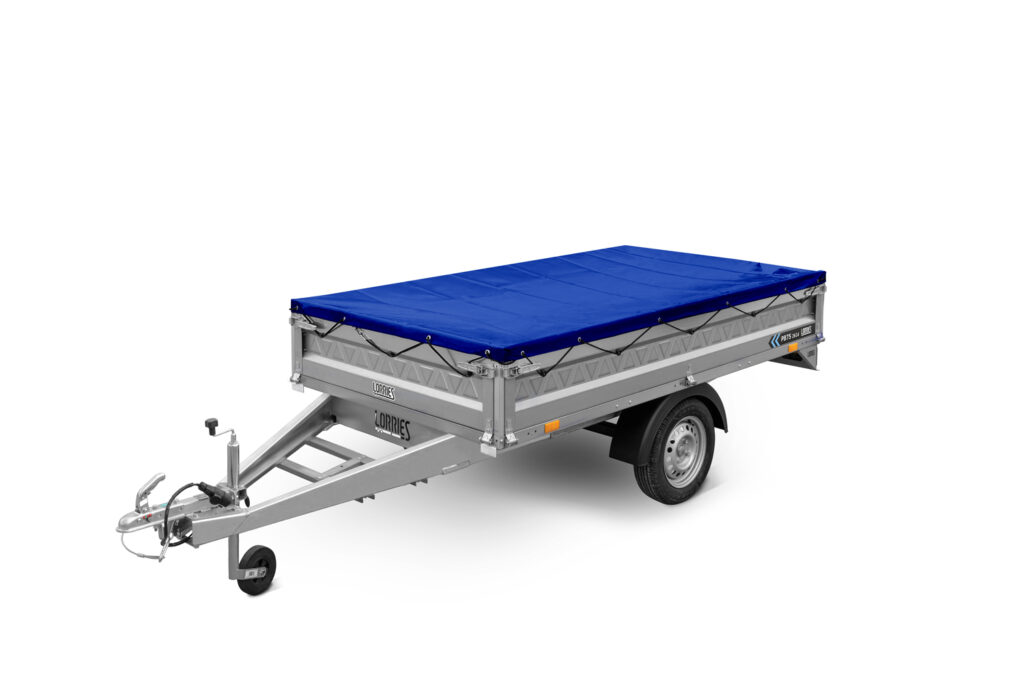 Tarpaulin on a frame
Thanks to the tarpaulin on the frame, you gain more space for storing various types of items. These can be appliances, furniture, and even goods that are not standard in terms of shapes or dimensions.
Also, this solution effectively protects the transported property on a dropside trailer. Thanks to it, the cargo will be protected against both solar radiation and rain, wind or other external factors.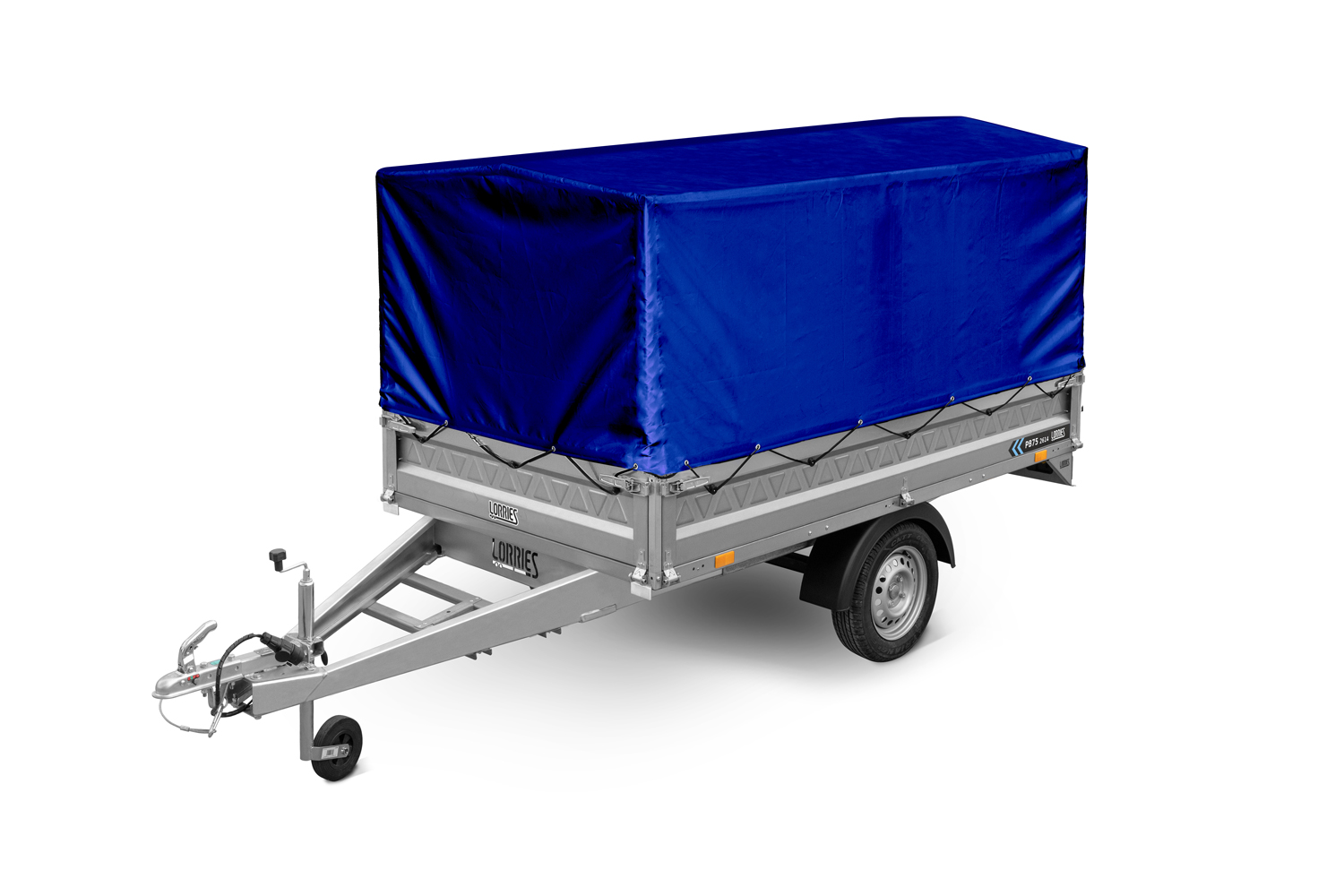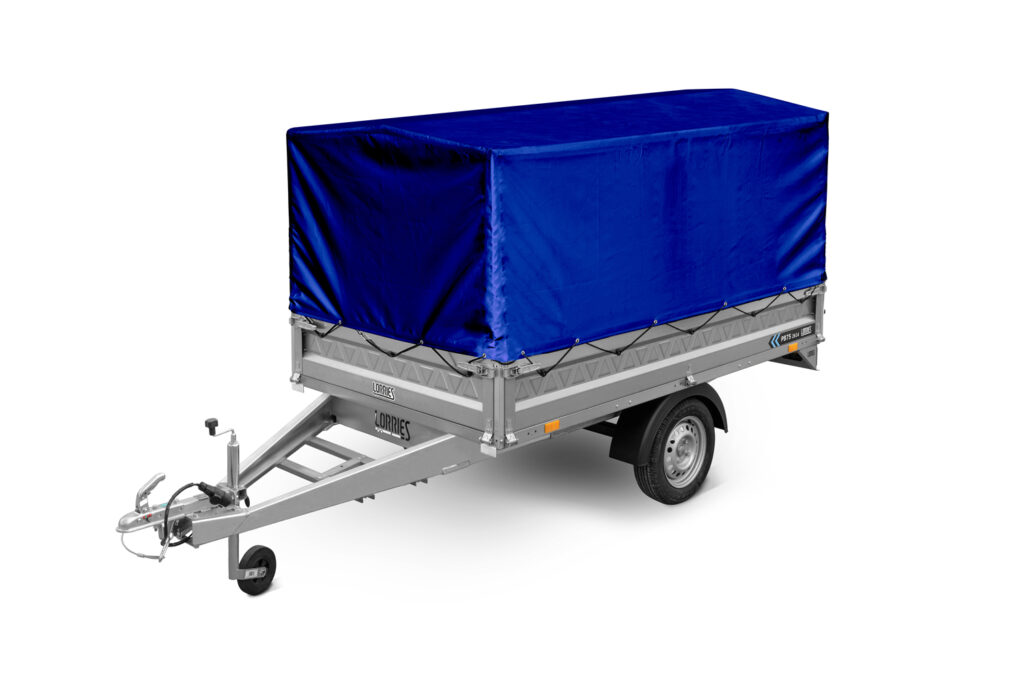 Full side extension
Another solution for dropside trailers is a special extension, which will significantly increase transport possibilities. Thanks to it, you will gain additional space. This will allow you to transport more goods - also those higher, which could fall out of the side trailer without an extension.
A flat tarpaulin can be easily attached to the extension, which further increases your transport possibilities.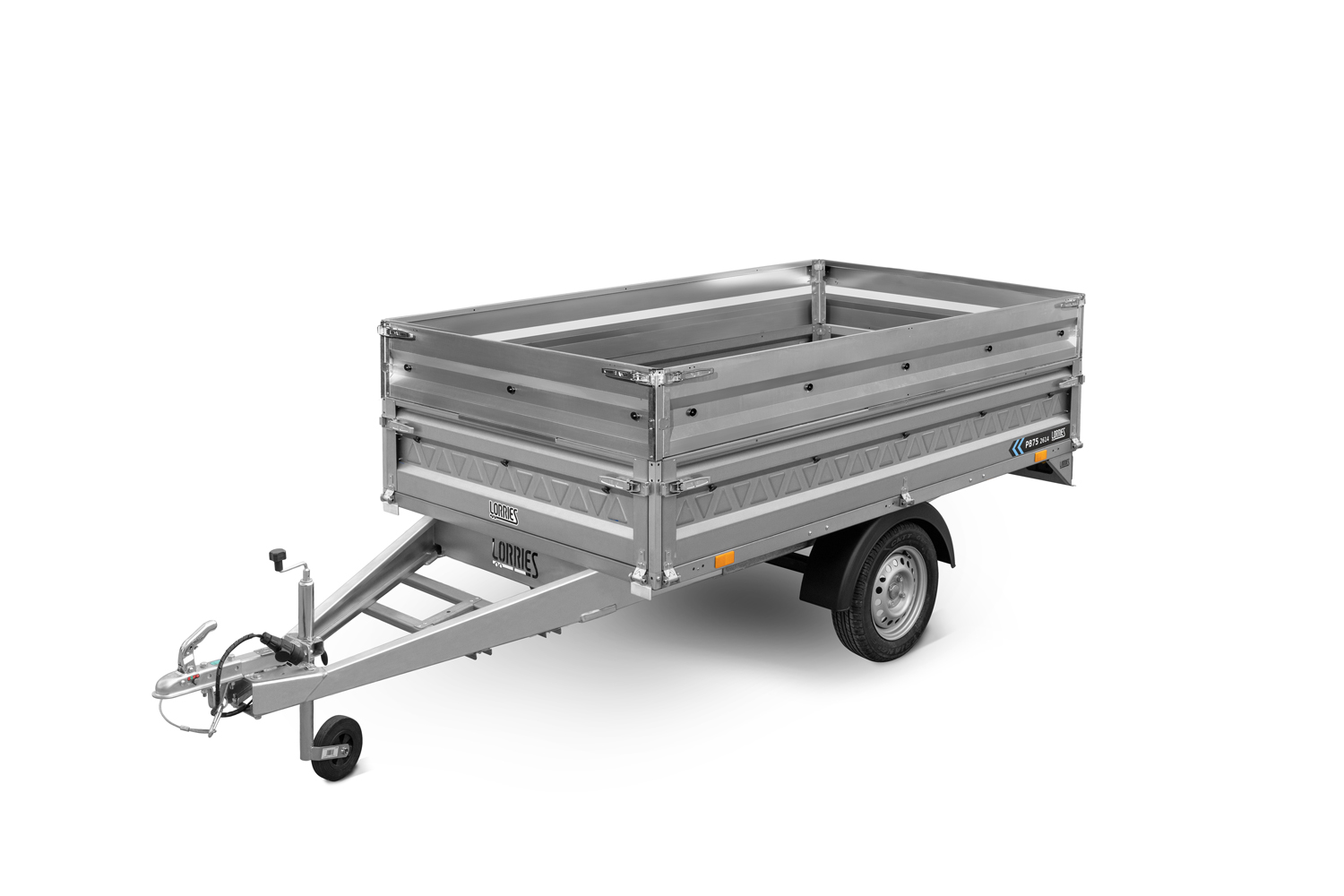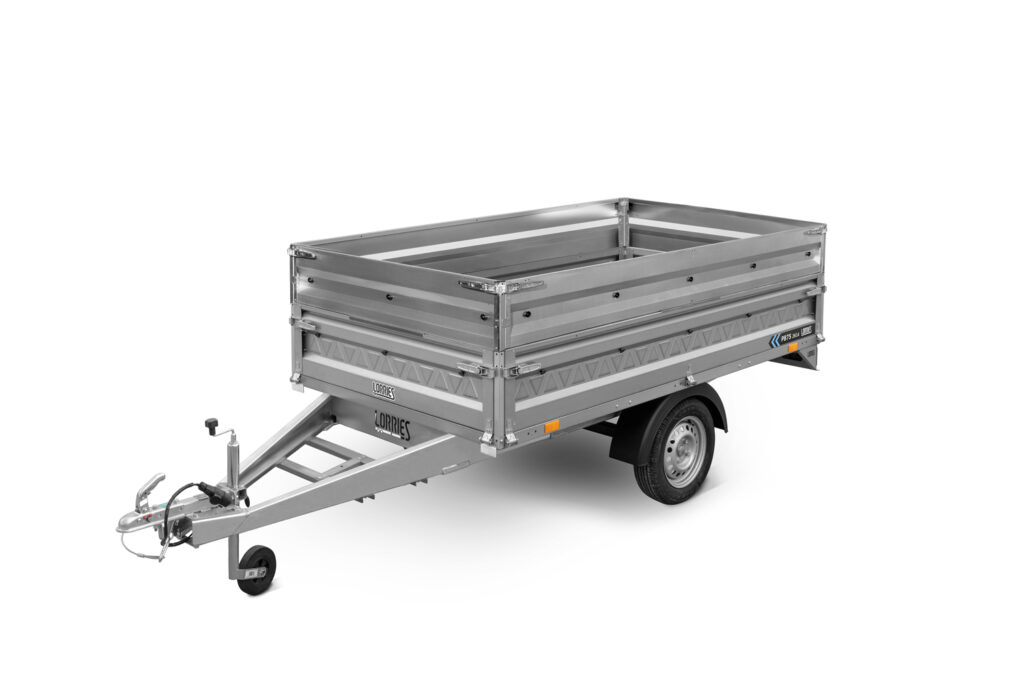 Perforated side extension
This type of extension has openings that provide better air circulation, enabling the transport of goods that require it. Thanks to the use of galvanized steel in the production, it is a solution that is extremely resistant to mechanical damage and corrosion.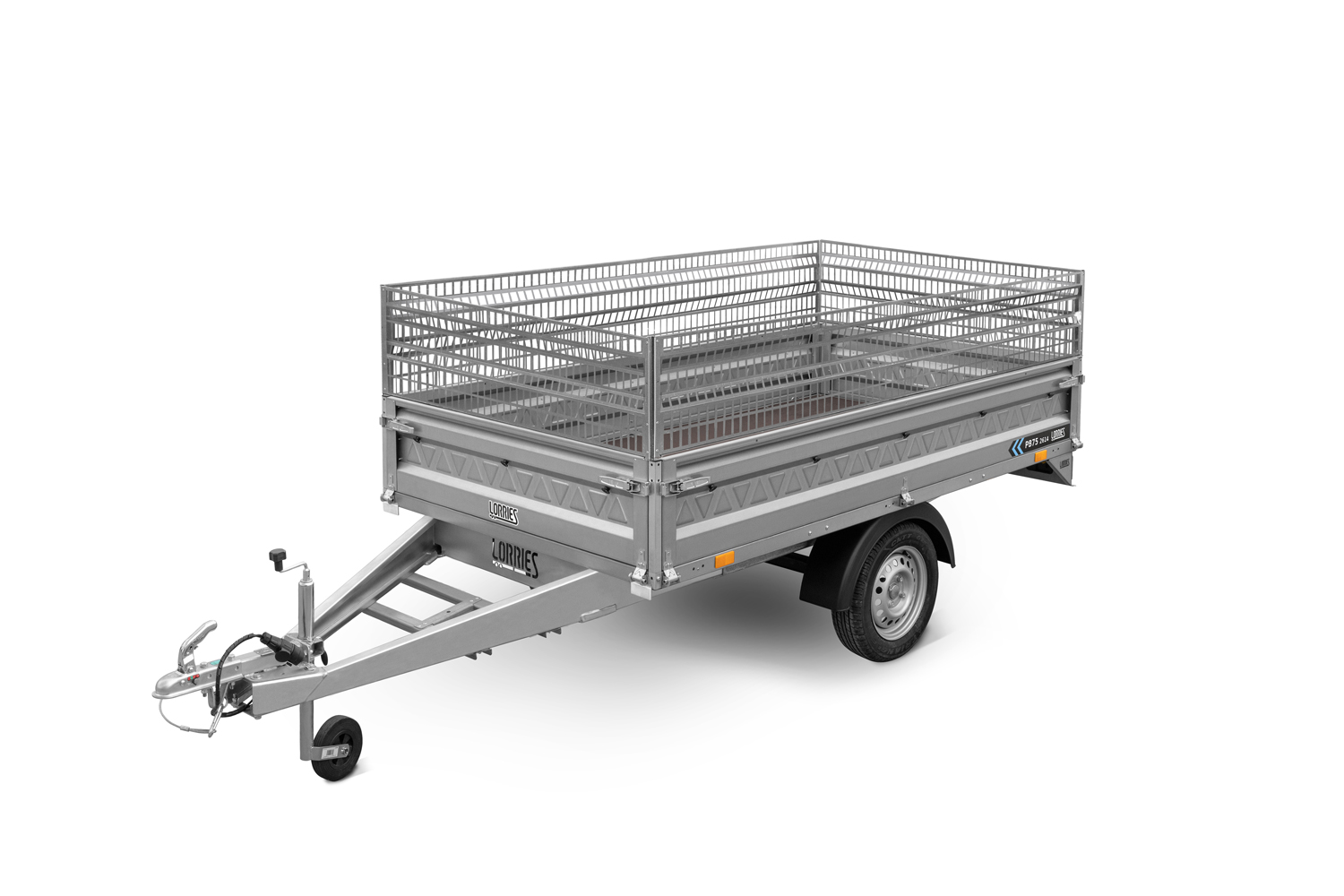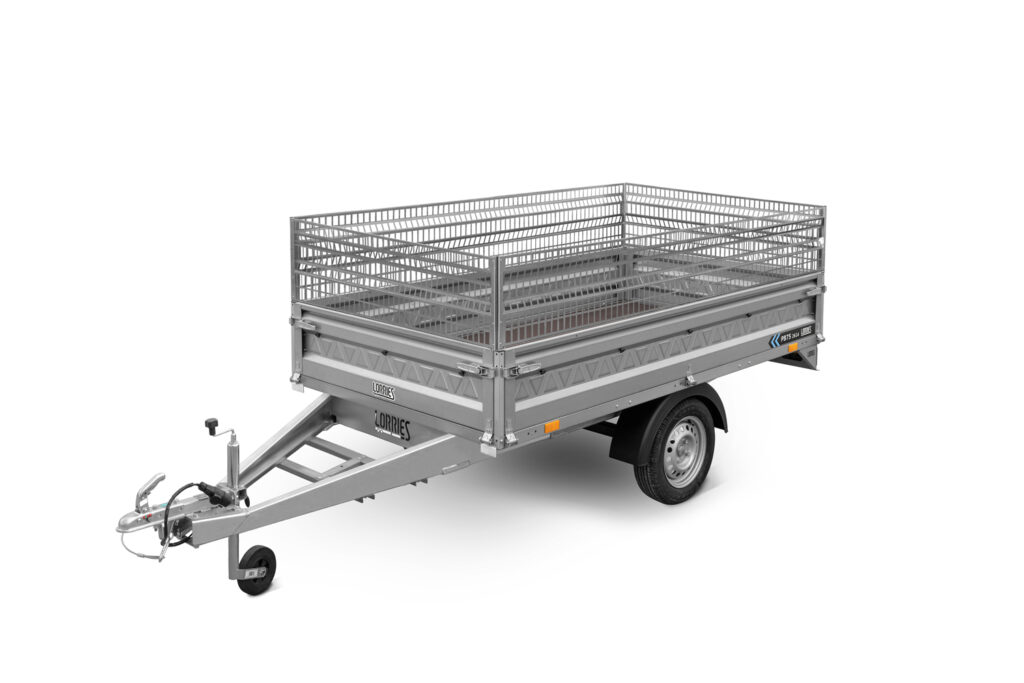 Front railing
By installing a railing, you will be able to safely transport sports equipment, such as windsurfing boards, sails, and more. It can be easily mounted and removed - depending on individual needs.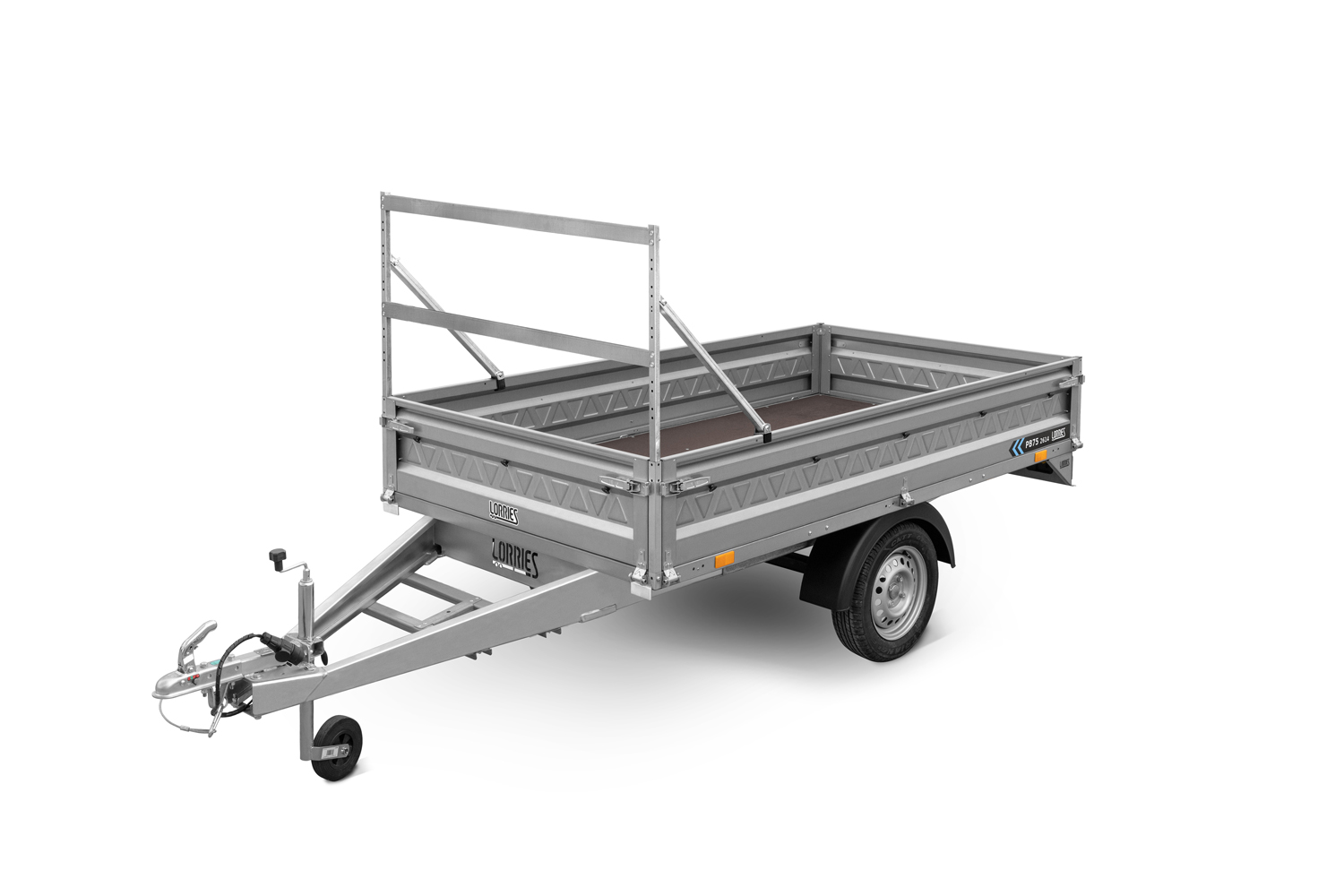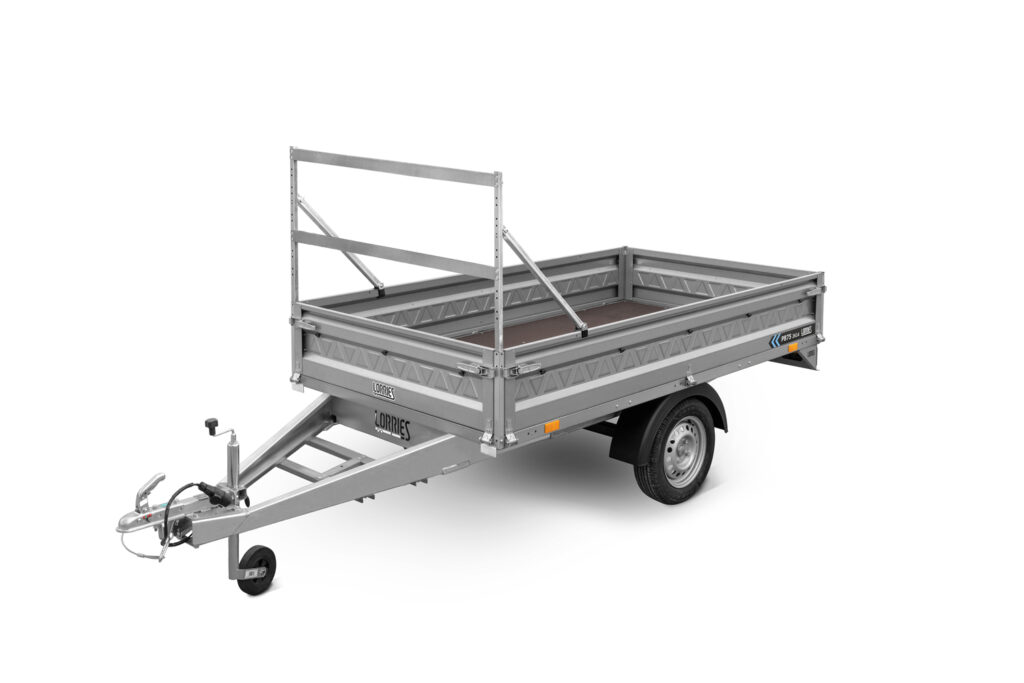 Dropside trailer - other useful solutions
The sideboard trailer can be equipped with many other solutions that increase safety, functionality and user comfort. Here are 3 recommended accessories!
Spare wheel
It is a necessary solution, especially for those people who use their trailer very often - e.g. for professional purposes. When covering many kilometers, it is easy to find undesirable situations, such as damage to a wheel.
In such a situation, the spare will be necessary and will allow you to continue your journey without any problems.
Steel ramps
Thanks to them, you will be able to easily place machines or vehicles equipped with wheels on the board trailer - the gangways can withstand even a heavy load, making loading and unloading much easier for you.
They are made of high-quality steel and have been protected against corrosion with a zinc layer, thanks to which they will serve for many years.
LED lights
They provide excellent visibility and thus increase safety on the route. What's more, they are much more durable than traditional lights and energy-saving, which is why more and more owners of dropside trailers are choosing them.
In our offer you will find all the above-mentioned accessories. All you have to do is tell the dealer which ones you want to buy during the purchase.