Folding motorbike trailer - why should you have one?
Do you want to efficiently and safely transport your two-wheeler to the desired location? A motorcycle trailer will meet your expectations, just like many other motorbike enthusiasts. They have already experienced the benefits of this type of solution.
Folding motorcycle trailer - a way to save space
A foldable motorcycle trailer, as you can easily guess, allows its users to save a significant amount of free space whenever they are not using it to transport their machines. Thanks to this, they can store it, for example, in a garage or other type of room, thus ensuring that it remains more effectively protected against theft or weather conditions. Moreover, the folded motorcycle trailer can be stored both horizontally and vertically. By adjusting it to the wall or placing it in the corner of the room, the trailer does not interfere with everyday use of the room.
In addition, folding motorcycle trailers are the optimal solution in the case of rental companies offering such structures that facilitate the transport of two-wheelers. It is well known that the more there are in one place and at the same time, the more space they require. And if so, it is worth betting on foldable models, each of which gives you the opportunity to gain more space compared to standard ones, while making it easier to move between them and perform other activities, such as their maintenance. This is an extremely important advantage.
Both the MT-1 motorbike trailer and its larger counterpart MT-2 are extremely easy and convenient to raise and lower. They can be stored (folded, of course) in a designated place. This is a tremendous advantage of all folding motorbike trailers, which is pointed out by many, including our customers.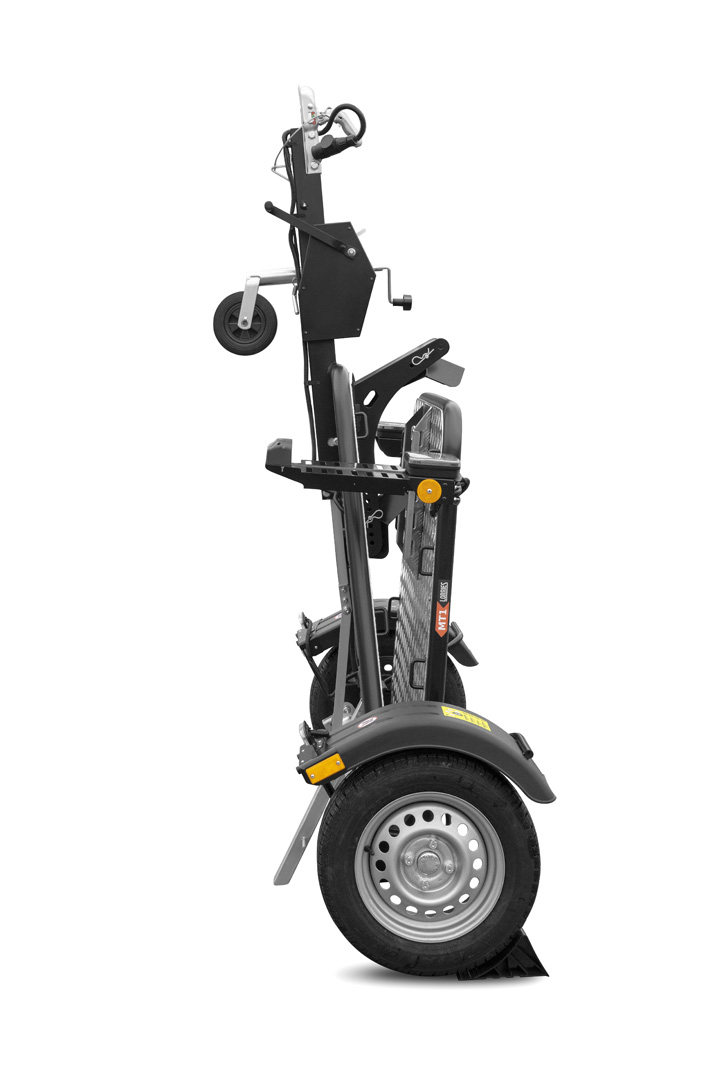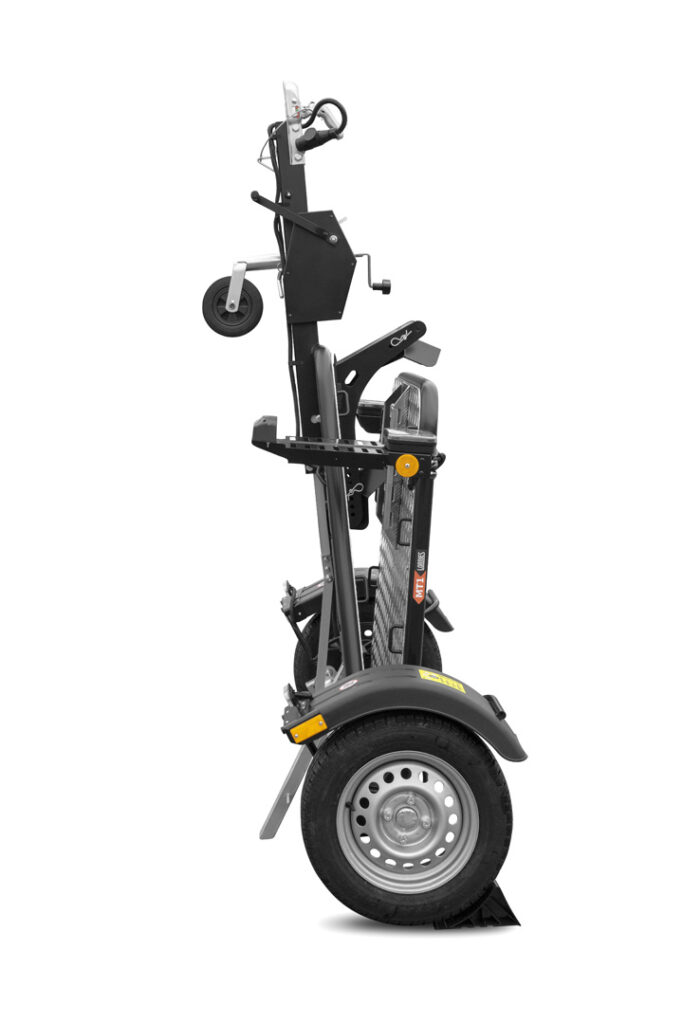 How do you fold a motorbike trailer?
The motorcycle trailers can be easily folded. You don't need to hire any additional helpers because it's so easy that you can do it yourself. You will not need any special tools for this. The only thing you need is a wheel chock.
Learn how to fold the MT-1 motorbike trailer step by step in the video below. Follow the same procedure when folding the MT-2 model together.

The folding motorbike trailer from LORRIES is an excellent choice not only for the quality and safety of the motorbike being transported. This trailer has another important advantage - it simply looks great. If you have a motorbike that stands out on the road, catches the eye and cost a lot of money, you'll want to transport it on something just as striking, and the MT-1 or MT-2 trailers are ideal for this.