Purchase or hire a car trailer?
The decision between buying or renting a car trailer is one of the most important choices for those who frequently use this type of equipment. Both solutions have their advantages and disadvantages, which may be more or less advantageous depending on individual needs and financial situation. In this context, it is worth noting that the different types of trailers, such as car transporters, side-by-side trailers or boat trailers, offer different functions and features that can influence the final choice.
Renting a car trailer - for whom?
Hiring a car trailer is an excellent option for people who need extra space to carry loads on a one-off or occasional basis. It is also an economical solution for the short term as it does not require a large initial investment. Renting a car trailer can be attractive to entrepreneurs and companies who do not want to burden their capital with an initial purchase. Being able to rent for a set period of time allows flexibility in planning projects and adapting to seasonal changes in demand for transport services. Hiring also allows the type of trailer to be easily changed according to current needs, without the costs associated with maintenance.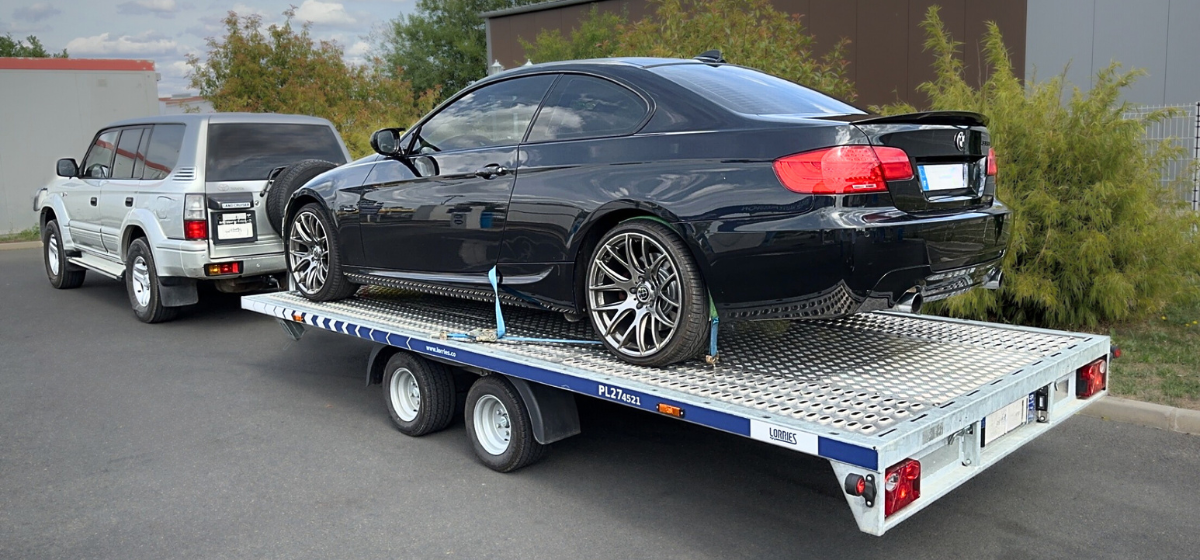 Buying a car trailer - why is it worth it?
Buying a car trailer is a solution aimed at people who regularly use this type of equipment and are interested in owning their own trailer on a long-term basis. While the initial cost is significant, it may prove more economical in the long term than continually using a rental. The long-term purchase of a car trailer is beneficial for those who want stability and the reassurance that a trailer will always be available according to their own schedule and needs.
It is also worth noting that owning your own trailer gives you more control over its technical condition and the possibility to modify it individually. Lorries offers a wide range of trailers, including a car transporters that are ideal for transporting vehicles, giving the user the confidence to find a product tailored to their needs. Importantly, this is also possible with boat trailers for transporting specialised equipment, or side-by-side trailers for everyday needs.
What to consider when choosing - renting or buying?
Before making a final decision, it is worth considering a few key aspects. First and foremost, what is your actual need for the trailer? Further, what are your financial capabilities? The ability to customise a rental contract can be attractive to those who are unsure of their long-term needs.
If your use of the trailer is permanent and regular, it may be more cost-effective in the long term to purchase. Whatever your choice, it is worth consulting specialists and considering which type of trailer will best suit your needs.