Light trailer - what is it?
The purchase of a car trailer is recommended to all drivers who want to safely and easily transport various types of goods, and even vehicles. They are available in many variants, and one of the most popular is a light trailer. What is it characterized by and what can it transport? What are the rules for its use and insurance? We will answer these and other questions in this article.
Light trailer - definition
Light trailers are those whose permissible total weight does not exceed 750 kg. However, it is worth remembering that their actual weight must not exceed that of the towing vehicle.
Light trailers are most often used for transporting lighter dimensions. Thanks to it, it is possible to transport small furniture, RTV and household appliances, building materials or bio-waste. They are light, manoeuvrable, easy to load and use, thanks to which their purchase is primarily made by private individuals. They can be perfect for e.g. removals. They allow you to optimize the costs of the entire project (when using such a trailer, you do not have to hire a moving company).
It is worth noting that light car trailers can be purchased in various variants. Most often they are associated with small dropside trailers, which are perfect for transporting household appliances and are used for cleaning and renovation works. They are usually equipped with a waterproof, non-slip floor mounted on a rigid frame. As a result, they are extremely stable and more resistant to damage. Transporting a load on a light trailer is very simple. It is enough to use appropriate transport belts to secure the load.
Drivers have at their disposal not only light dropside trailers, but also others - e.g. boat or motorcycle trailers. The first, with a GVM up to 550 or 750 kg, are perfect for transporting boats, jet ski or even small motorboats. That is why they are often chosen by fishing and sailing enthusiasts. Others are motorcycle light trailers, which are fully lowered and very convenient for transporting two-wheelers.
Regardless of which type of light trailer you choose, you can be sure that it will be very easy to attach to most passenger cars.
The most important advantages of a light trailer
The most important advantage of a typical light trailer, i.e. the sideboard is its functionality. Thanks to special safeguards, sufficiently large load capacity and a large amount of available space, it will allow you to transport many goods at the same time - even those with slightly larger dimensions, such as shelves, refrigerators or other electronics / household appliances. Its versatility is also noteworthy - it is the owner who decides what to use it for and has a lot of possibilities in this matter. As a result, light trailers are very popular both among private persons and business owners.
But that's not all. A lightweight car trailer has many other advantages:
has small dimensions and is relatively light (especially compared to heavy trailers), thanks to which driving a car is not a major problem even for less experienced drivers;
for driving with a light trailer, a category B driving license is enough, which means that you do not need any additional permits to travel with it on Polish roads;
it has a stable and damage-resistant structure, thanks to which it will remain efficient and fully functional for many years;
it is protected against corrosion (e.g. thanks to the hot-dip galvanizing process);
it can be easily adapted to individual needs and transport of various types of goods - both for private and corporate purposes;
provides simple and safe loading and unloading, without requiring more knowledge or experience for this purpose;
does not require annual inspections;
its insurance is much lower than that of a heavy car trailer.

Review of light trailers - what is worth betting on?
A large selection of light trailers means that everyone will find something suitable for themselves. At Lorries, we have prepared a wide selection of modern, stable and durable solutions - sideboard, boat and motorcycle, with a GVM not exceeding 750 kg.
They include:
PB75-2614/1 and PB75-2614/2 - dropside trailers, which will be perfect for people carrying out light construction, gardening and home works - they will be suitable for transporting wood, bricks, soil, construction materials and equipment and many other items;
PP75-4816 P/O and PP75-5916 L - trailers for transporting jet skis and boats - thanks to which it is possible to safely transport water scooters, boats and small motorboats;
MT-1 - motorcycle that allow you to attach to the transport of two-wheelers.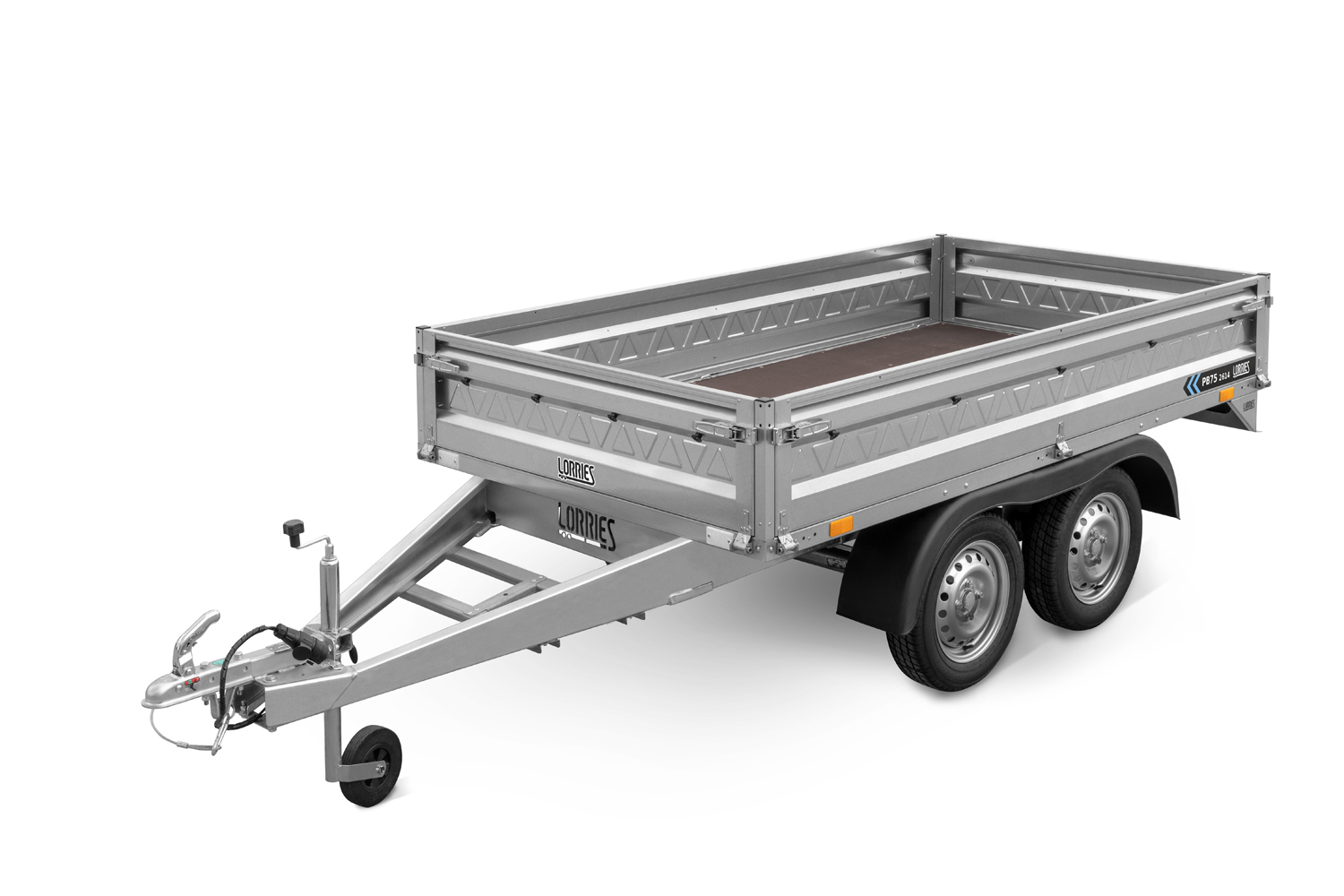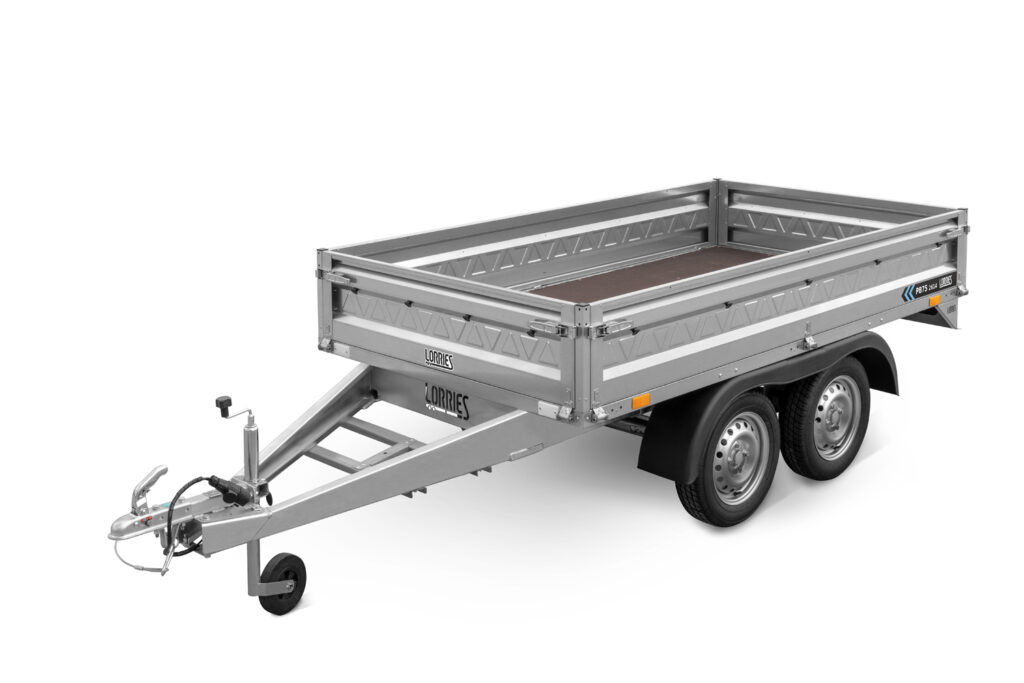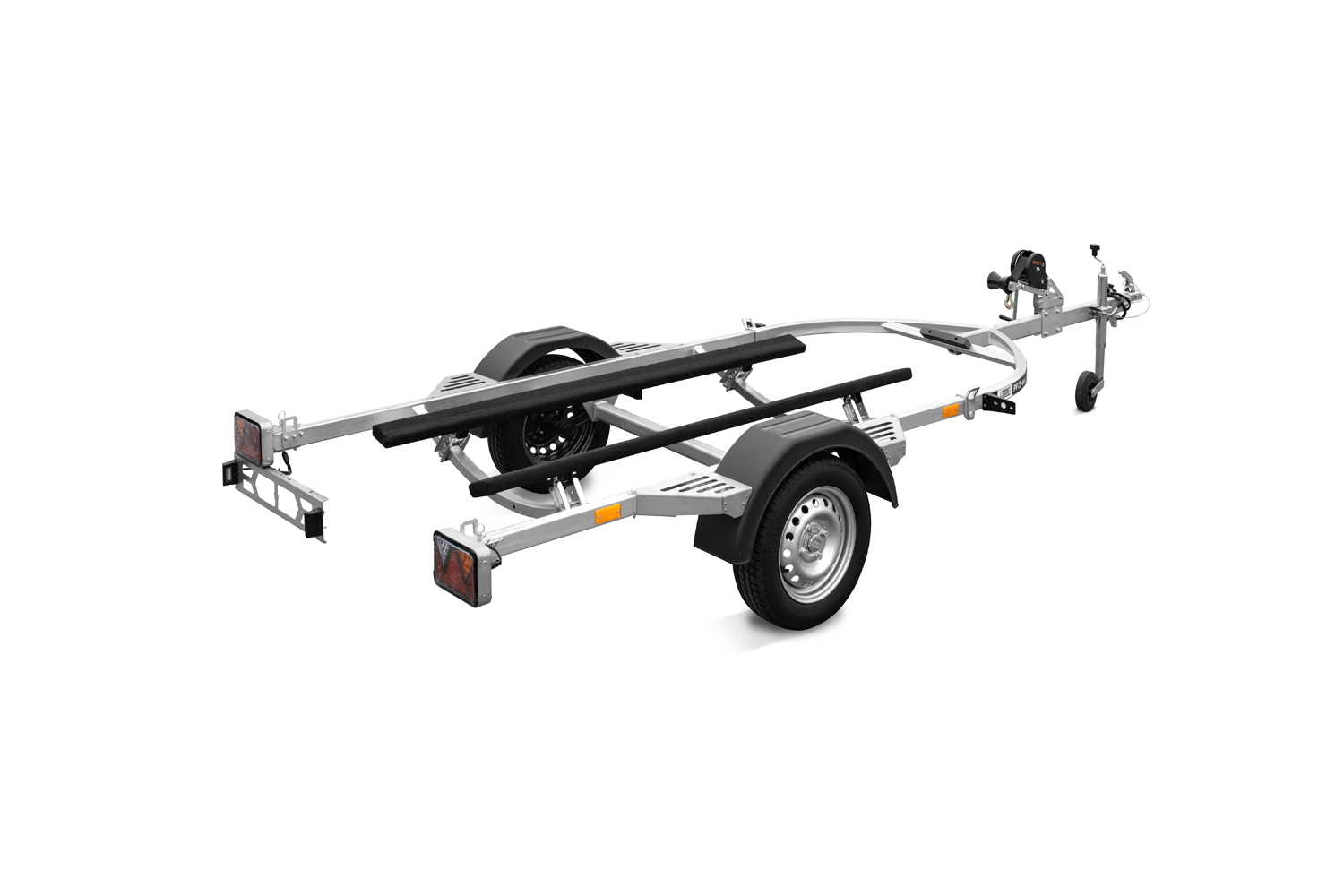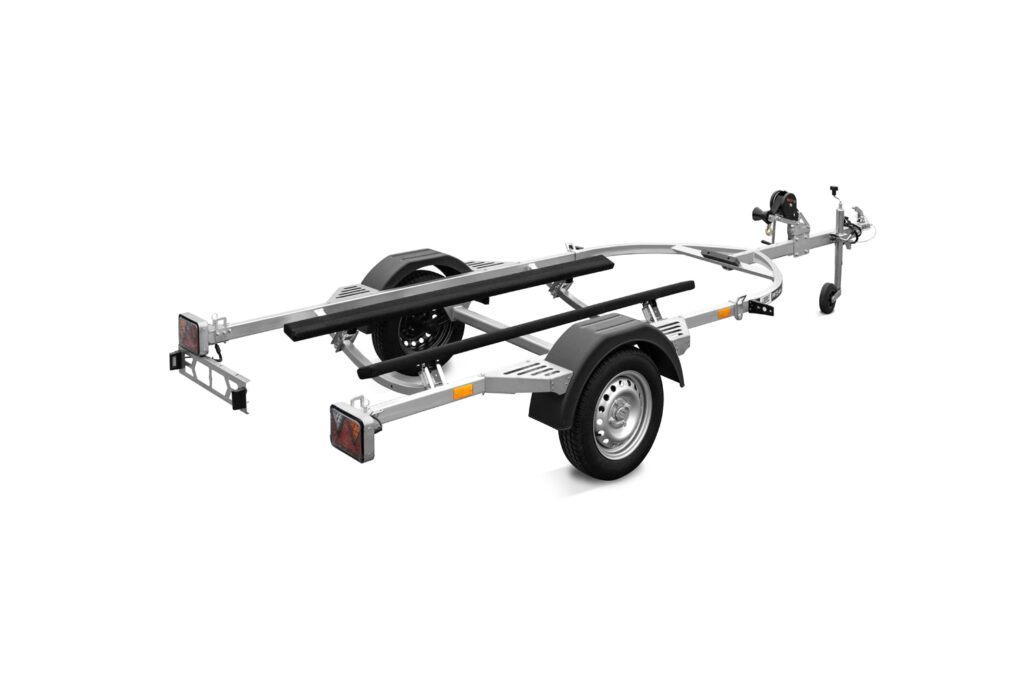 Of course, these are not all light car trailers available - we encourage you to familiarize yourself with the full offer and choose a solution that meets your individual needs one hundred percent.
Insurance of light trailer
If you want to invest in a light trailer, you should remember about a few formalities. According to Polish law, the trailer is a motor vehicle, therefore it is necessary to purchase civil liability for it. The insurance of the light trailer will cover the damage caused by it in a situation when it was not coupled to the towing motor vehicle, or when it became detached from it and stopped rolling. The lack of a current liability insurance for this type of vehicle carries the risk of receiving a fine.
Remember! If the damage occurred in a situation where the trailer was coupled to a motor vehicle or disconnected from it, but was still in motion, the damage will be covered by the towing vehicle's liability insurance.
However, light trailer insurance is not everything. You must also remember to register it, which costs PLN 121.50. Submit an appropriate application to the Department of Transport and Communications (appropriate for the place of residence of the trailer owner).
 
Speed regulations for driving with a light trailer
What is the maximum speed with a light trailer? It all depends on the type of road you are currently on. It amounts to:
50 km/h for built-up areas;
70 km/h for an undeveloped area on a single road;
80 km/h for an undeveloped area on a dual carriageway, on an expressway and on a motorway.
It is worth remembering about the applicable speeds with a light trailer, otherwise you may be exposed to high fines.
Important! Adequate lighting of the light trailer is also essential. You need to take care of fully operational and clearly visible to other drivers turn signals, brake lights, rear position, emergency, rear fog, reflective rear, front and side lights, as well as the license plate light!