The new CLOOS QIROX two-station welding robot has enriched our machine park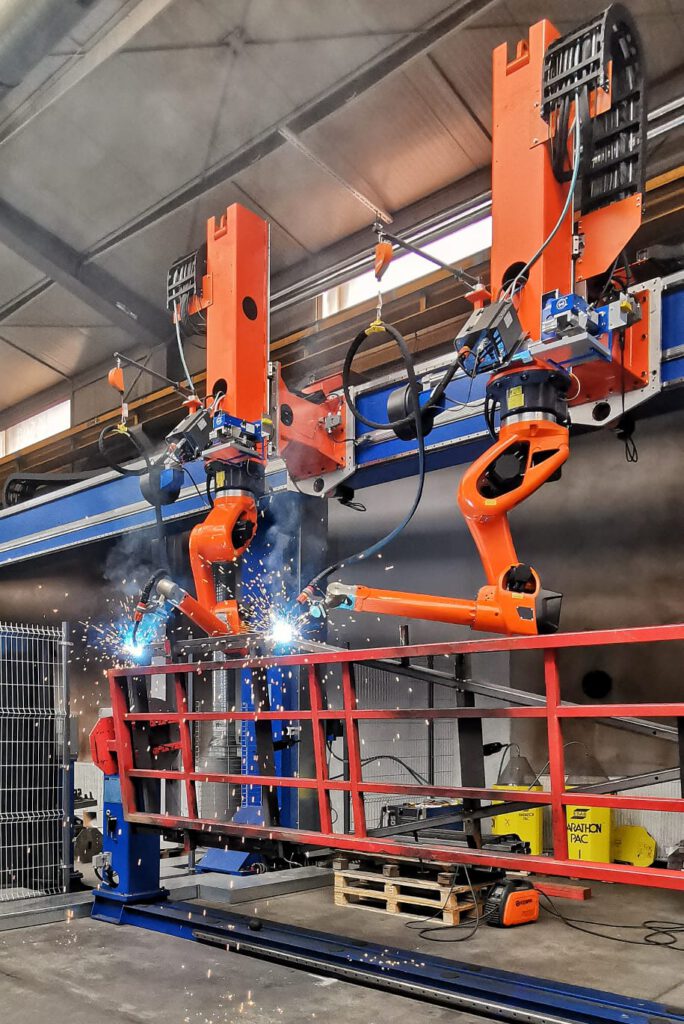 In September, we launched a CLOOS QIROX double two-station welding robot suspended on the frame with a working length of 20 meters. It has been specially designed for the production of our car trailers.
The new technology used ensures dynamic movement and high accuracy of the robot's path during welding, which significantly affects the quality of details.
Robots work synchronously, welding in the master-slave system. In practice, this means simultaneous work on one trailer frame by two independent robotic welding arms.

What's more, thanks to a 20-meter crane, after finishing work on one station, they move to the next one, next to it, where they work on the next trailer. During this time, the operator removes the welded elements from the first station and sets up the next ones. Thanks to this, we optimize the working time of the device, and above all, we can speed up the production.