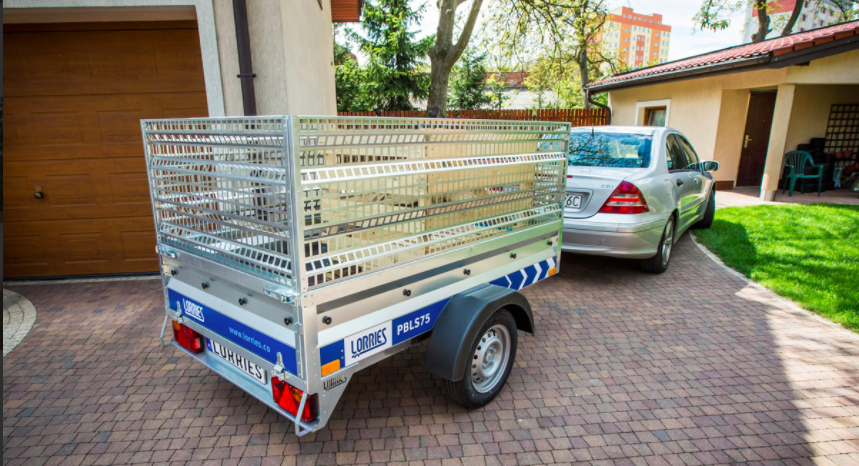 Without a doubt, the most distinctive feature of any tow bar is its ball, which can also be considered the most important component. It largely determines the stability of the trailer connection and the safety of moving on the road. So let's check what types of balls are, how they differ from each other and what to do to keep them in the right condition for as long as possible. haka holowniczego jest jego kula, którą można również uznać za najważniejszy element. To od niej w dużej mierze zależy stabilność podłączenia przyczepy oraz bezpieczeństwo poruszania się na drodze. Sprawdźmy zatem, jakie są rodzaje kul, czym się od siebie różnią i co zrobić, aby jak najdłużej utrzymać je w odpowiednim stanie.
Balls in tow hooks - basic types
The choice of the right tow hook depends, among other things, on which ball it is equipped with. The basic, even traditional, balls are screwed on, which are attached to the bracket with screws - usually 2 (screwed from the side) or 4 (screwed from the bottom). They are most often found, primarily due to the low price, but their use is not the most comfortable. This is mainly due to the difficulties in assembling and disassembling - especially when compared to detachable balls.
And while we are talking about them, it is worth considering such a purchase primarily if you care about the speed and comfort of installation, but also safety. We distinguish between semi-automatic and automatic detachable balls. The latter are the most advanced in terms of design. Their purchase will guarantee you not only trouble-free assembly, but also a lower risk of theft, because they have special security systems. It is worth noting that detachable tow hooks will usually serve you longer than screwed ones - mainly because they are less exposed to corrosion.

s that all? No, although the above-mentioned ball for car hooks are the most popular and usually their purchase is recommended by specialists. However, this does not change the fact that there are also forged balls for vans and off-road vehicles, balls with a pin for those of American origin, as well as balls with a thread and a special clamp, dedicated for trailers with an eyelet.
How to properly care for the tow hook?



The tow bar is sturdy and will no doubt serve you for a long time. This does not mean, however, that it does not require appropriate treatments, thanks to which it will be possible to extend its life. Especially in the context of the hook ball, which is most vulnerable to damage.
What it comes from? The friction between the ball and the catch is responsible for this - as a result, the protective layer is peeled off and thus the risk of corrosion appears. In order to avoid excessive friction, and additionally to protect the ball against external factors, it is worth applying a suitable lubricant to it from time to time.

When and what grease should be used?



It is worth remembering that even the most durable car hooks will eventually wear out, as well as the electrical plug. After some time, it may become necessary to replace parts - this will help you avoid dangerous situations on the road.

How to know when to replace the tow bar?


How to protect the tow hook from theft?

You can unscrew/detach it from the vehicle and hide it in the trunk each time you finish your ride, but a much more effective way to avoid theft is to buy a suitable model - with a ball that detaches automatically. Thanks to a special protection, you will always be sure that the car hook will be 100% safe.