Trailers
The trailer for transporting vehicles and machines TM18, is a proven design that is used by both private individuals and companies to transport construction machinery and equipment with smaller dimensions and weight. It is the economic equivalent of typical professional trailers for construction companies.
A trailer for special tasks
---
The TM18 model has a GVW of 1800 kg It can carry loads of up to 1446 kg, having length of about 2.5 and width of 1.4 meters. The vehicle's drawbar is an integral part of the frame, which affects the stability and durability of the entire construction. The design of the trailer has been designed so as to maximally facilitate the loading of any machine and vehicle. The solid overrun trap, which you can enter, is helpful in this, and its additional advantage is the low angle of inclination. Loaded equipment can be strapped using 8 handles on the sides of the trailer. In addition, the floor, made of waterproof and non-slip plywood, ensures safe transport.
SOLID CONSTRUCTION
---
The construction of TM18, the trailer for transporting vehicles and machines is extremely durable and resistant to external factors. The elements are protected against corrosion by hot galvanizing, which further increases its resistance to friction and impact
An overrun brake is used for braking, and while stopping - a parking brake. The first solution significantly shortens the braking distance of the entire set, which has a very positive effect on driving safety. The parking brake, in turn, protects the vehicle in the parking. Solid trailer closing handles ensure the safety of the transported load.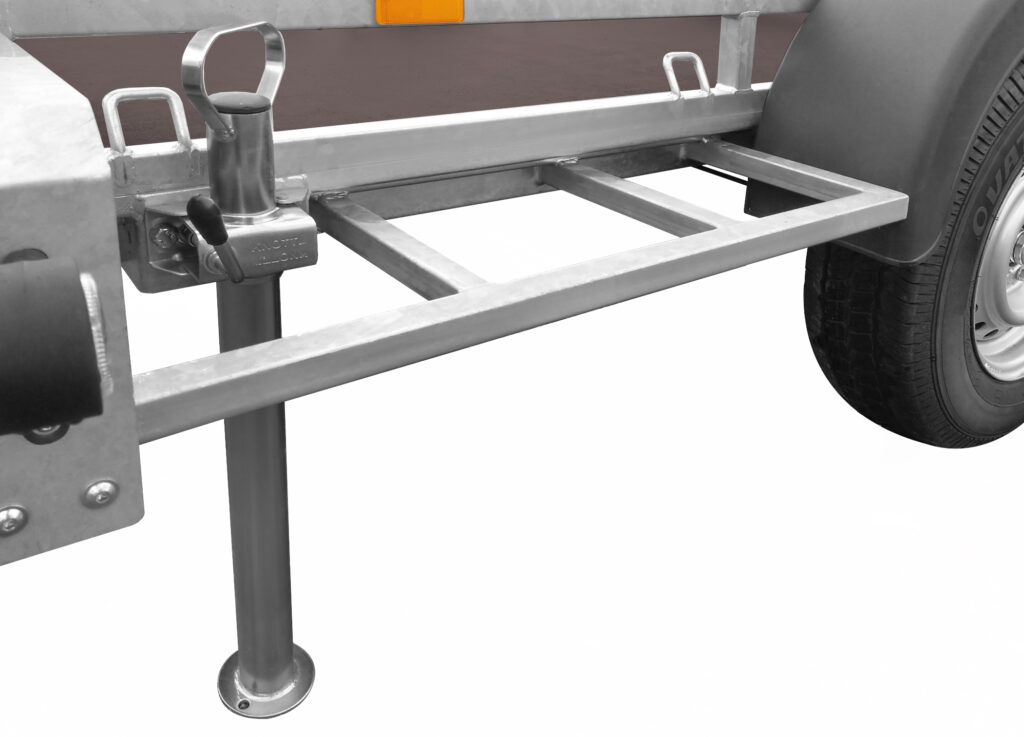 EQUIPMENT
---
When purchasing the trailer for transporting vehicles and machines, the TM18 model, the customer will receive a support wheel and loading supports as standard. Additionally, it can be retrofitted with a spare wheel with mounting and LED rear lamps.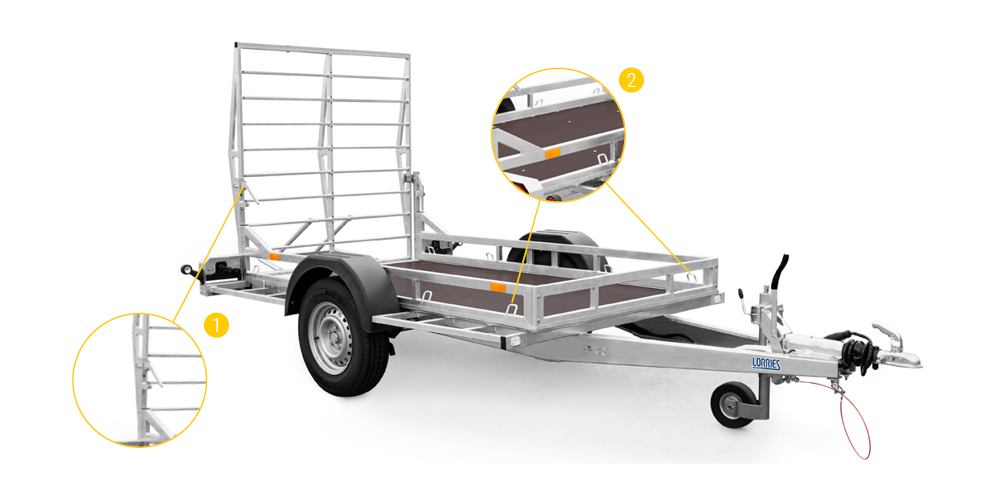 Overrun gangway lock
Holders for attaching belts to the trailer ramp (8 pcs.)
Technical data
Trailer TM18
Gross vehicle weight [kg]
1800
Maximum length of the loading surface [mm]
2527
Maximum width of the loading surface [mm]
1404
Complete kerb weight [kg]
354
External dimensions width x length x height [mm]
1880 x 4163 x 2003
Approach angle [degrees]
19°
Standard equipment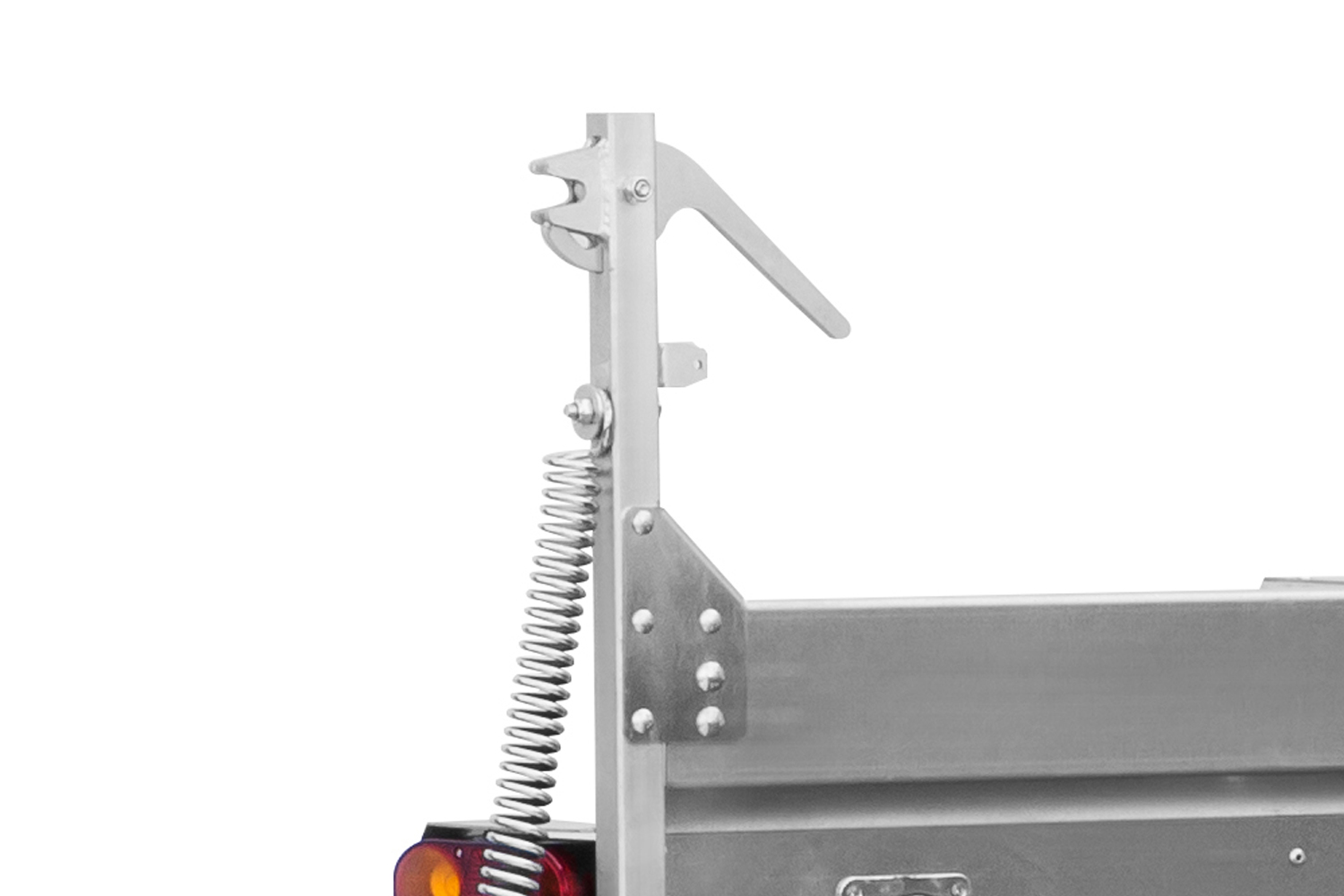 Overrun gangway lock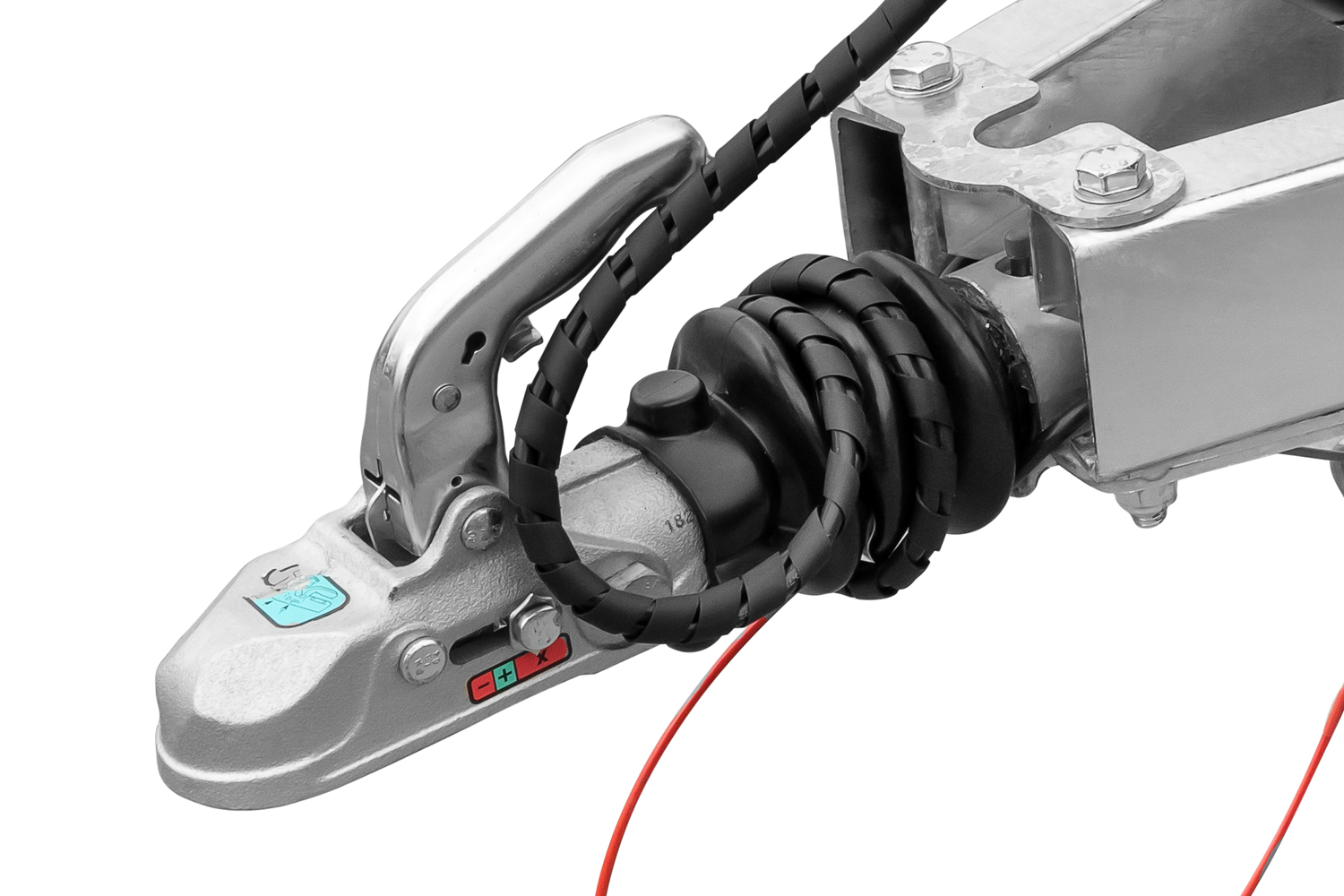 Overrun brake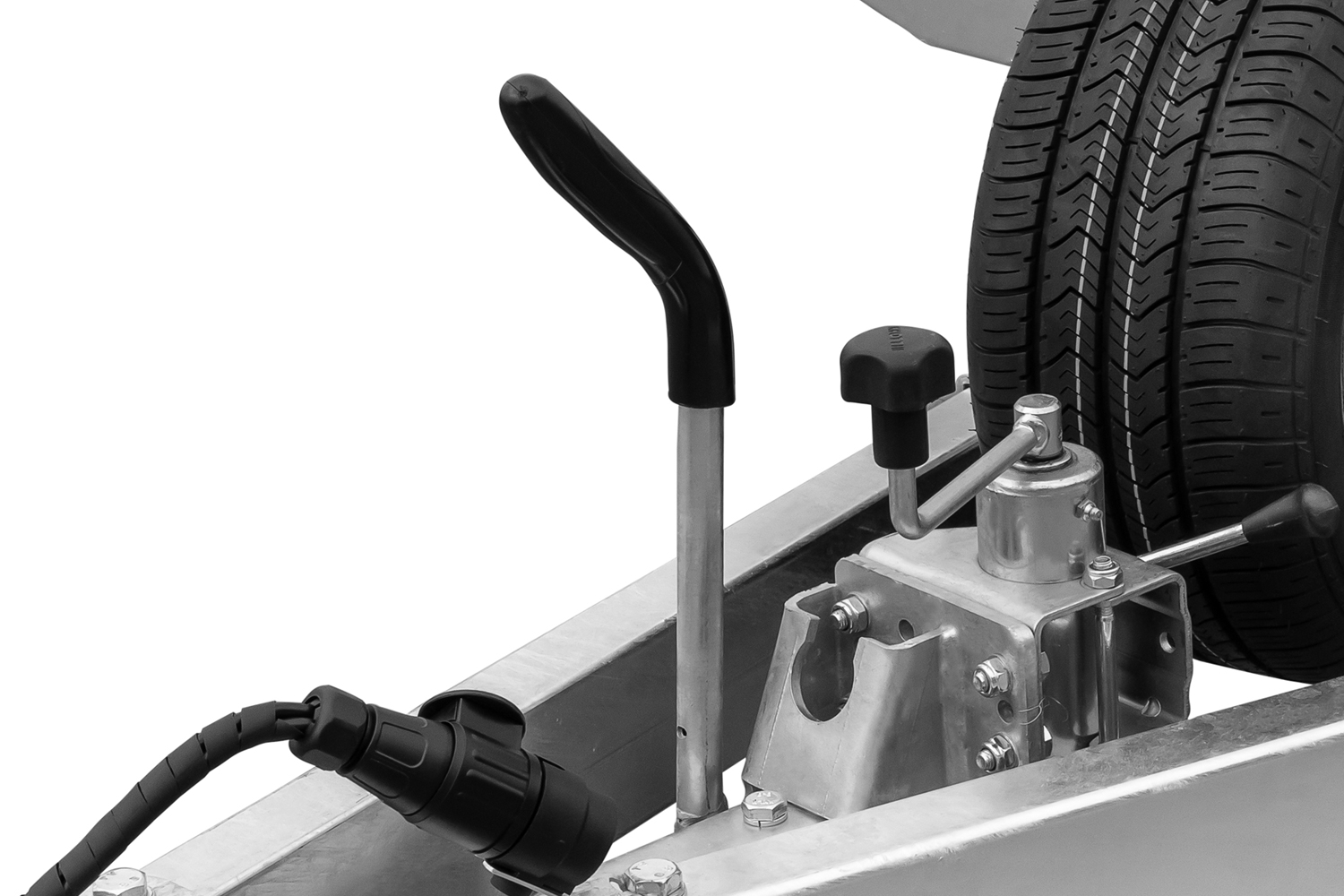 Parking brake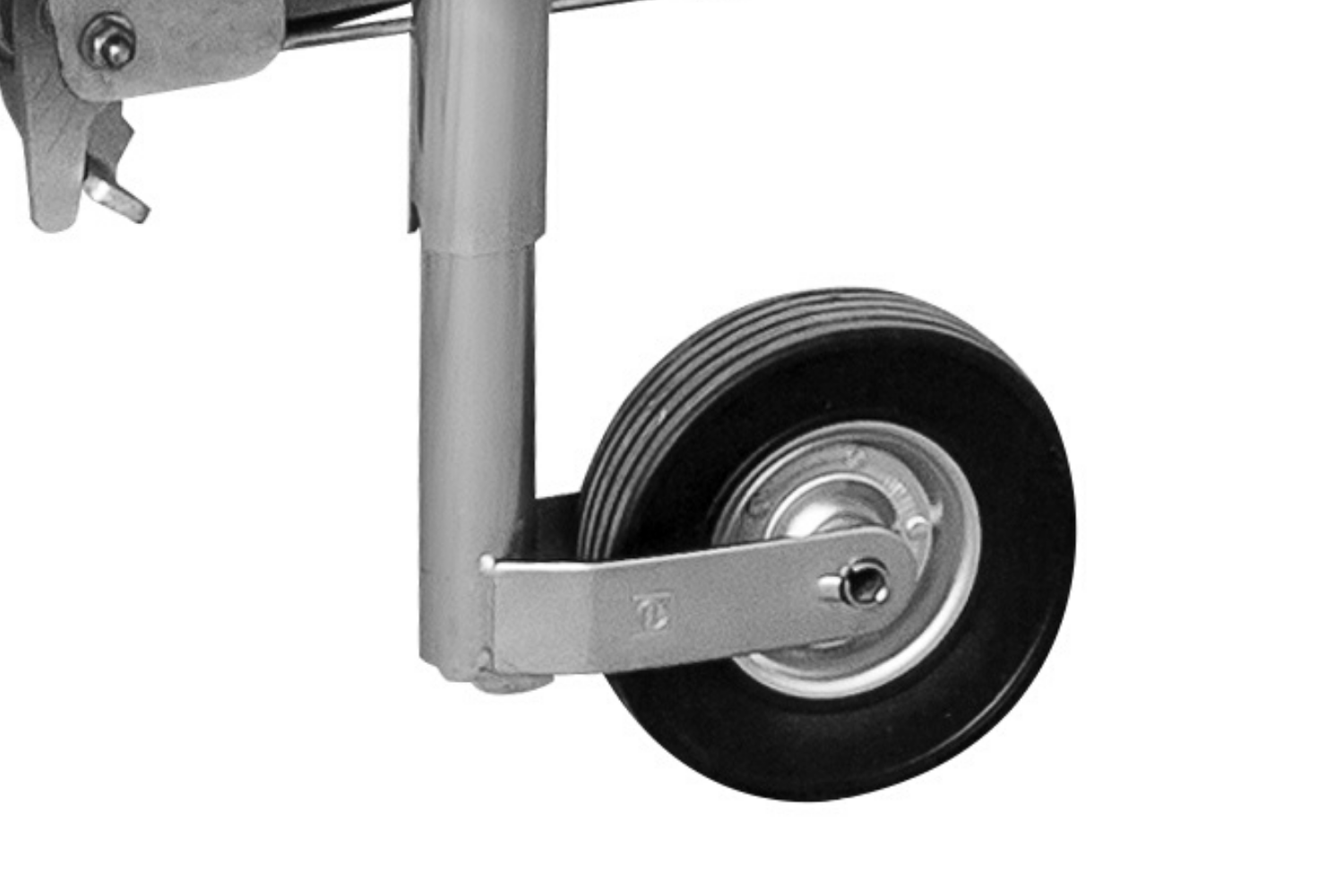 Support wheel/ Jockey wheel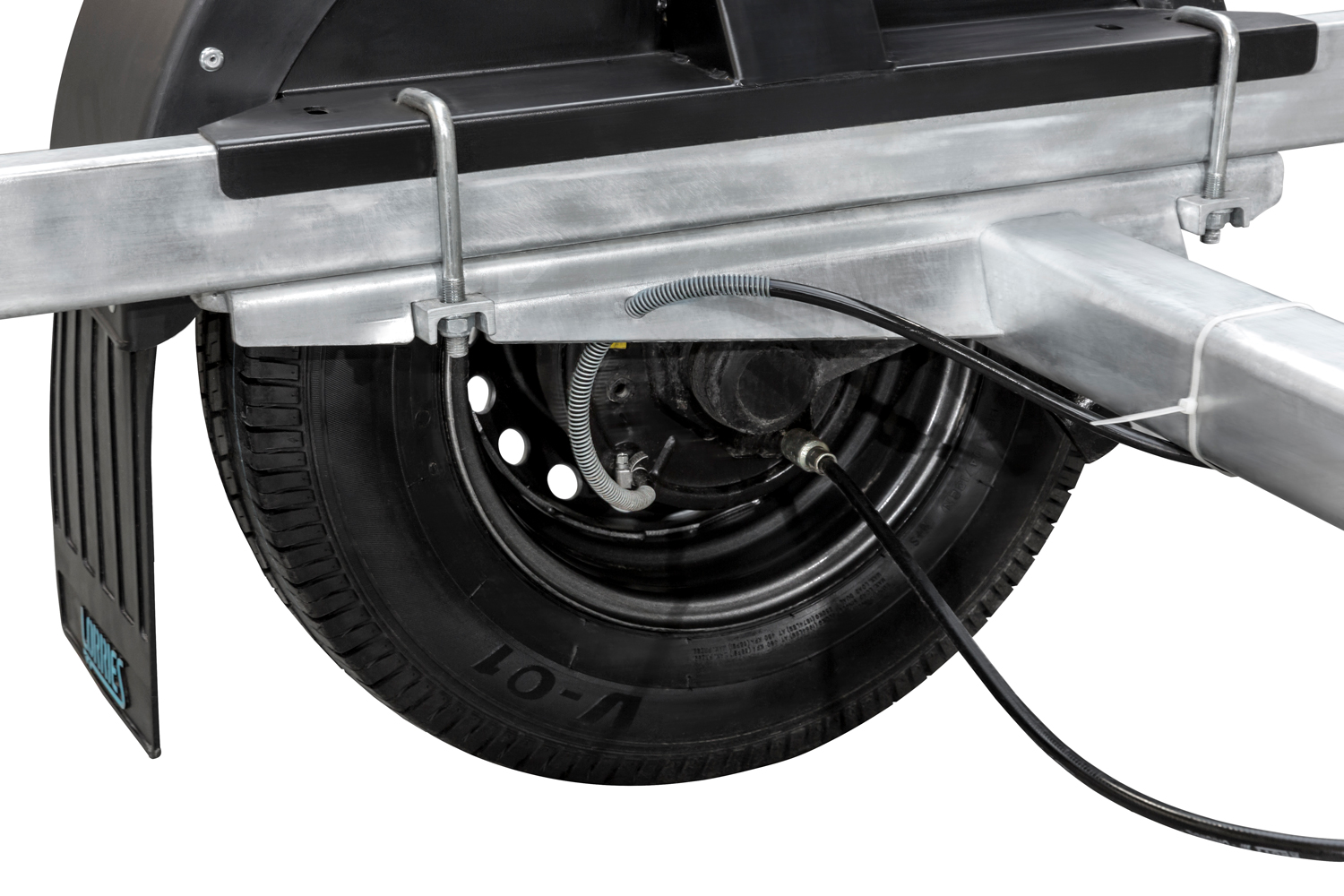 Rinsing the drums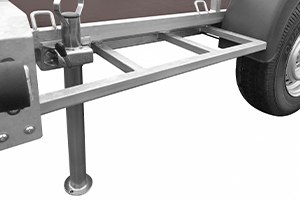 Loading supports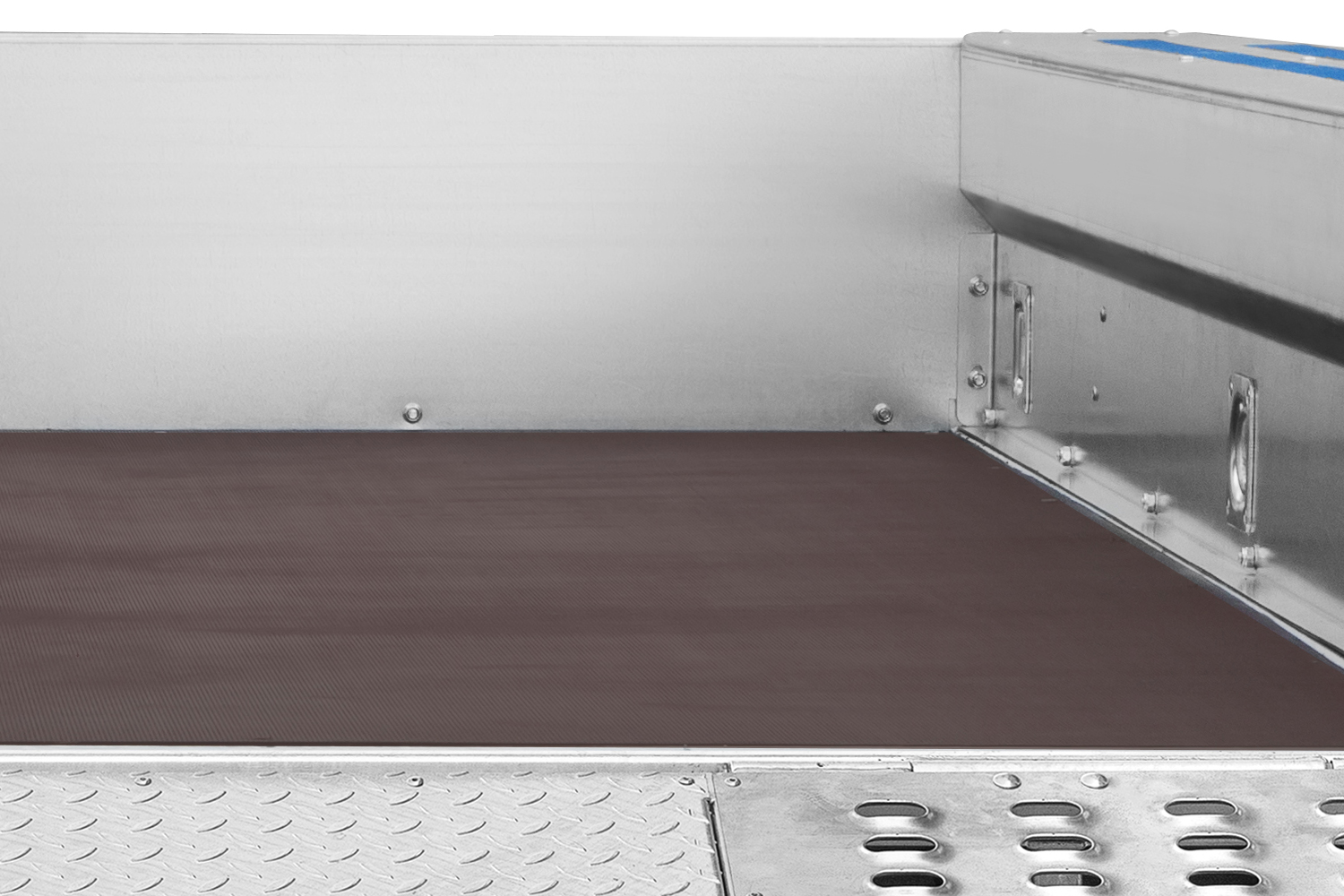 Waterproof and non-slip floor plywood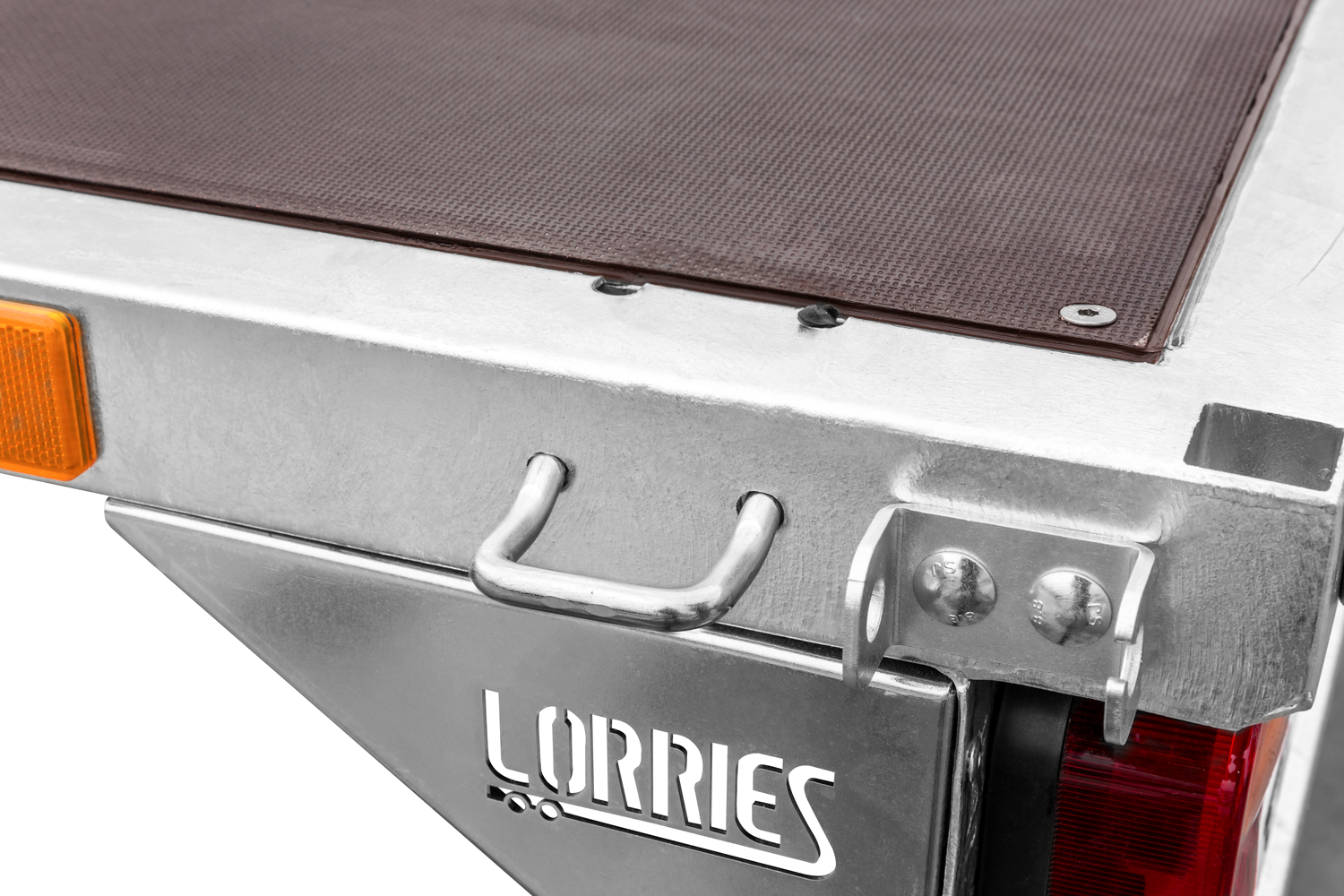 Brackets for fixing load mounted in the trailer frame
Additional equipment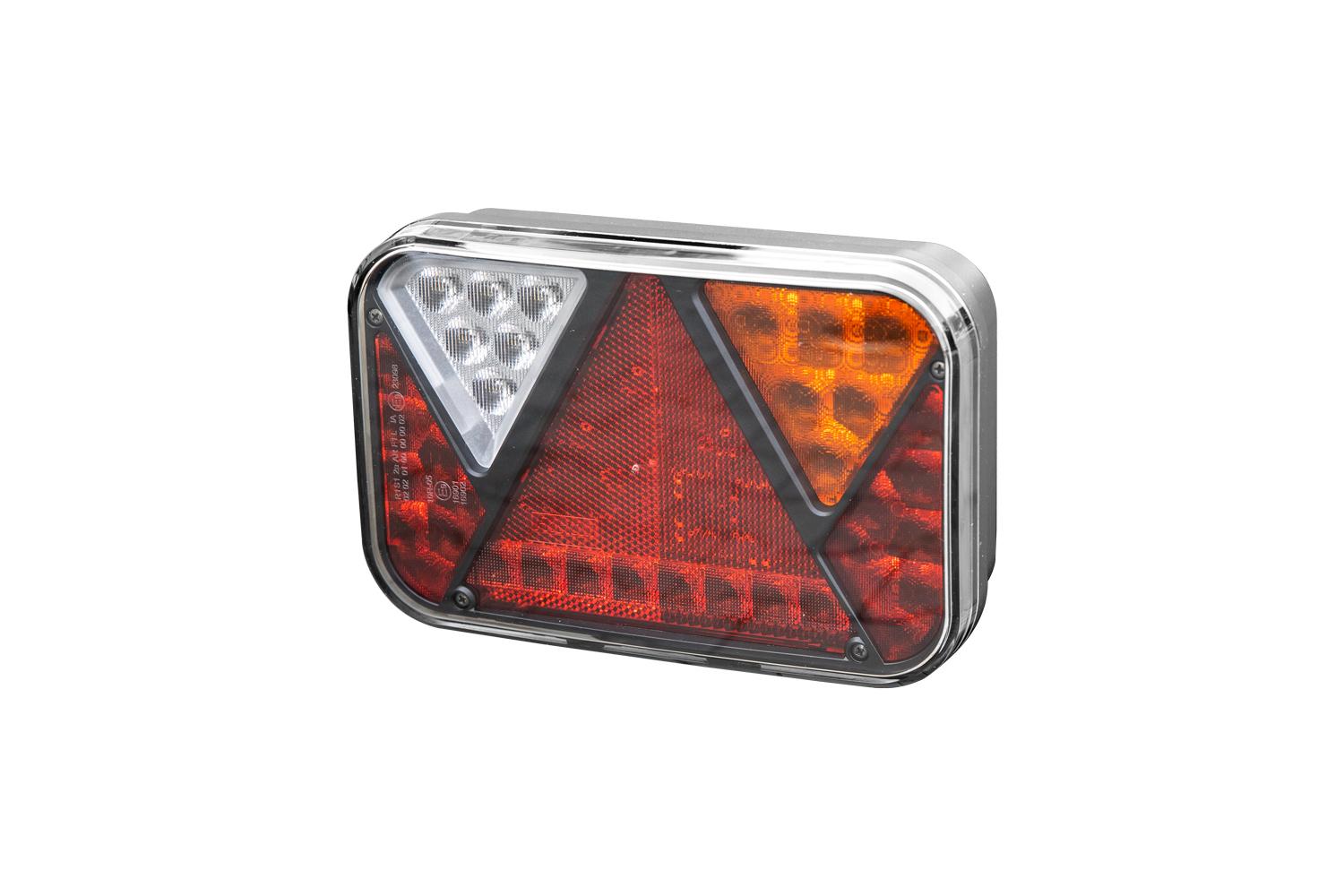 LED rear lamps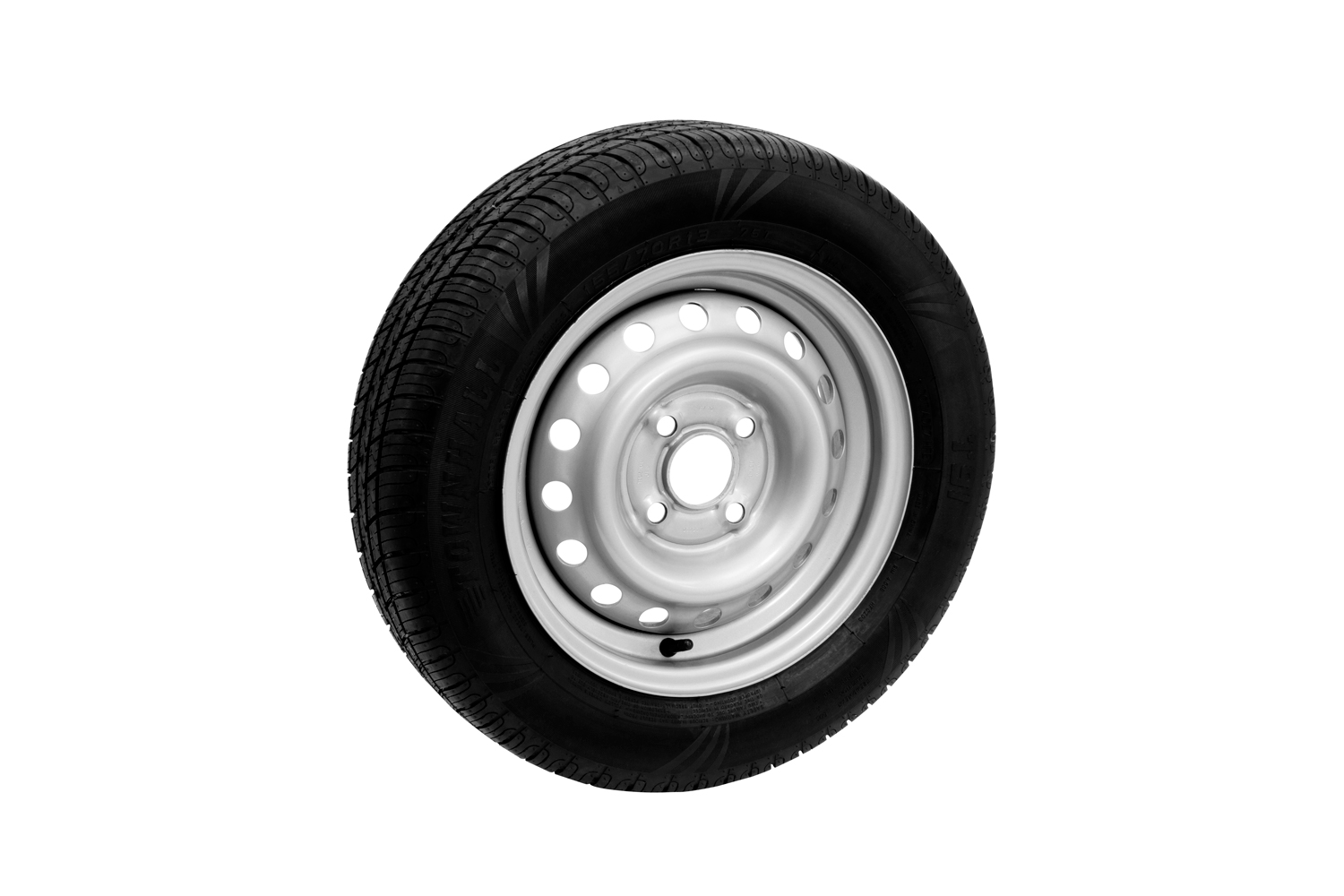 Spare wheel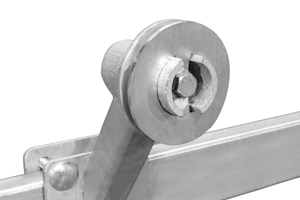 Spare wheel mounting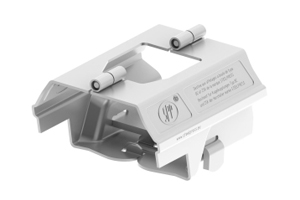 Anti-theft protection