MOTORCYCLE SHOW 2023 behind us!
Three intensive days of MOTORCYCLE SHOW at Ptak Warsaw Expo are behind us! This year's event attracted over 100 exhibitors and over 17,000 visitors.
This year's MOTORCYCLE SHOW provided us with quite a thrill, as we saw 12 motorbike premieres for the season. In addition, all bike lovers were able to meet popular motorsport riders and well-known single-track enthusiasts. The fair also featured presentations from motorbike clubs and associations from all over the country, as well as stunt and freestyle shows. The Polish Motorcycle Customisation Championships were also held during the fair.
And what did we present to motorbike enthusiasts at the MOTORCYCLE SHOW?
During the show, courtesy of our partner Liberty Motors, we presented three motorbike trailers MT-1 - a model and this year's new MT-2, a trailer for two motorbikes.
It was the latter that attracted the most interest from the audience, which was presented at the Yamaha motorbike stand. The trailer was equipped with a special stand, dedicated to cross-country motorbikes. At the Airbike.pl stand, we presented the MT-1 with a special bike holder, and in the BMW motorbike zone we showed the same model, but in a folded and upright position.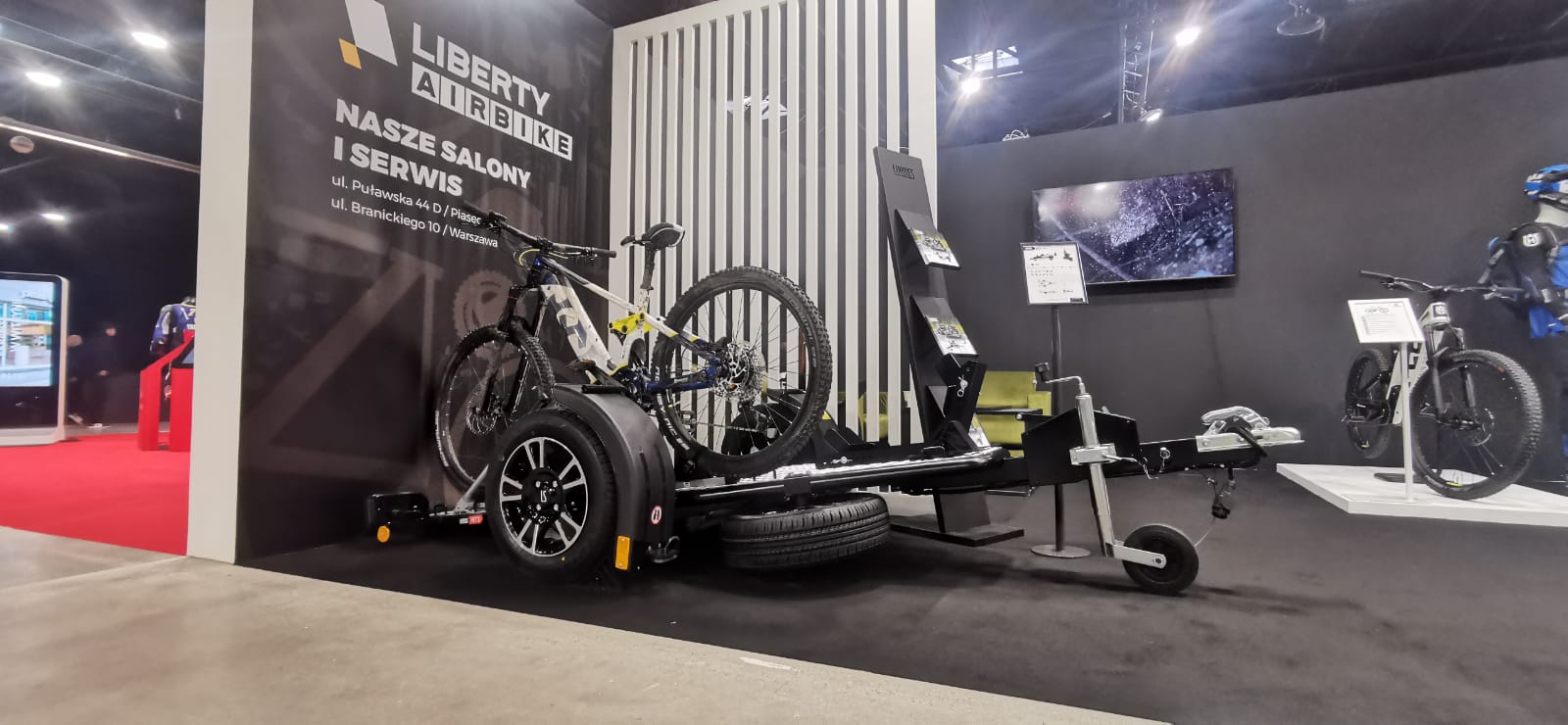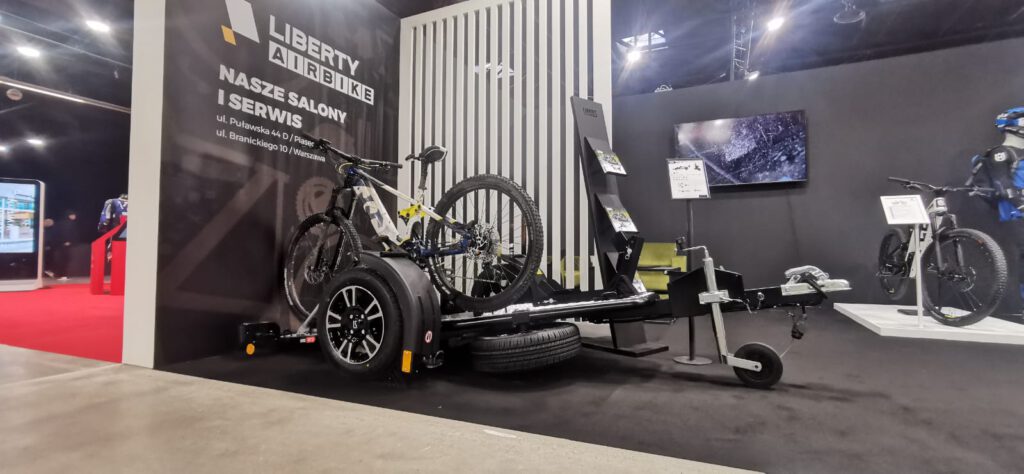 We would like to thank you all for your kind reception of our new trailer and your appreciation of the previously well-known MT-1 model. Thanks to you, our presence at the fair was unforgettable.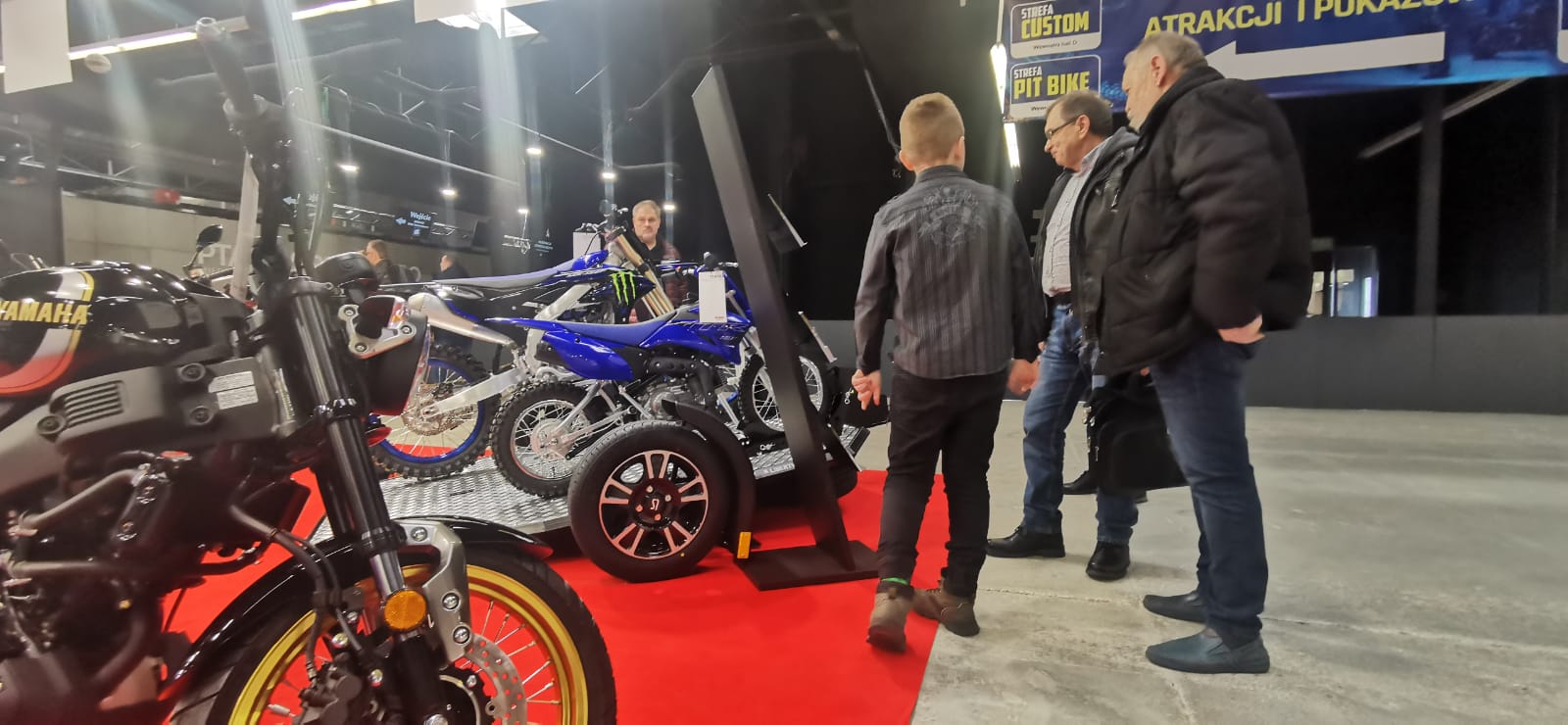 Meanwhile, the motorbike season is just around the corner....
Meanwhile, the motorbike season is slowly approaching. Remember with our MT-1 and MT-2 trailers you can enjoy even more freedom and mobility on your long-distance motorbike journeys!