Trailers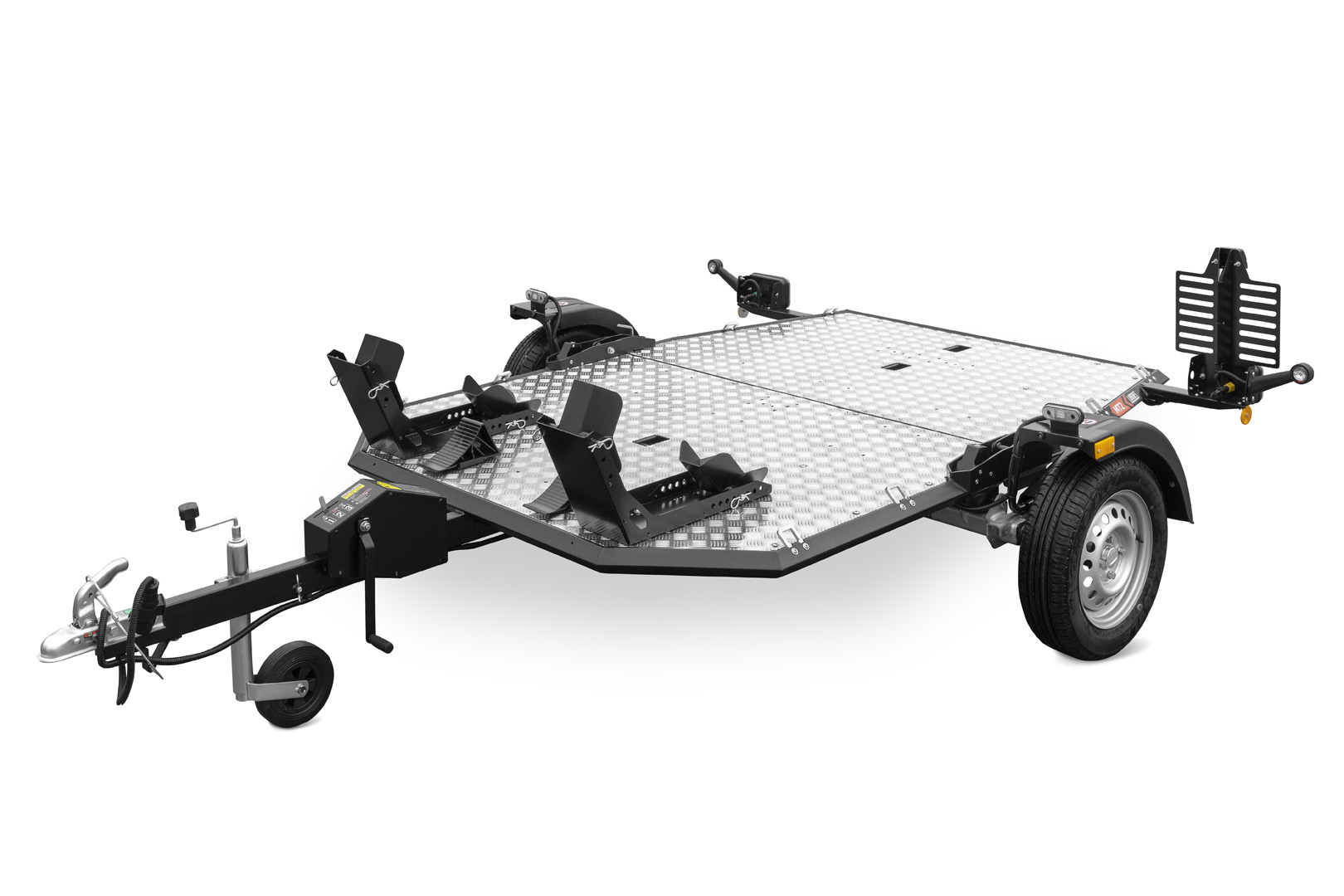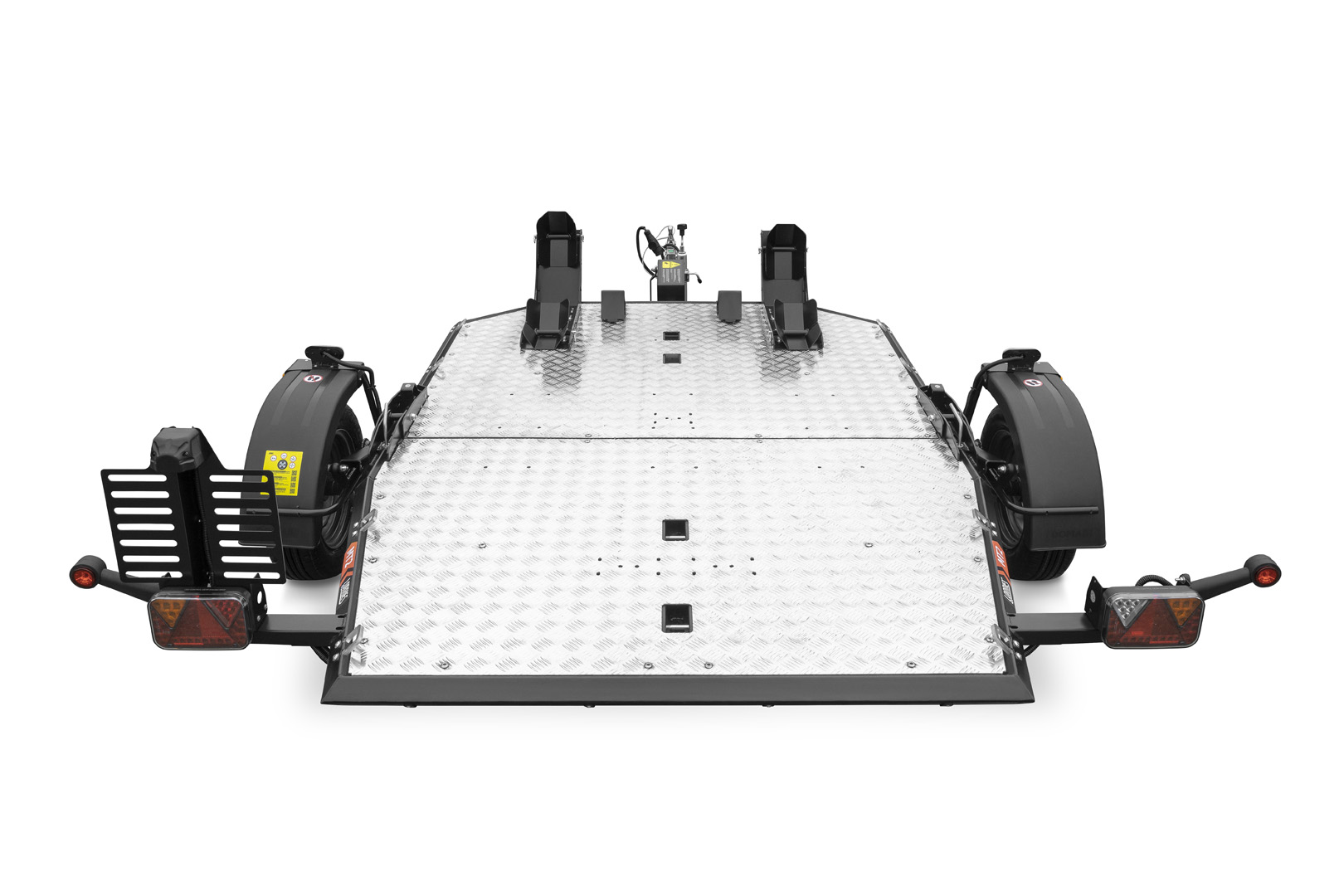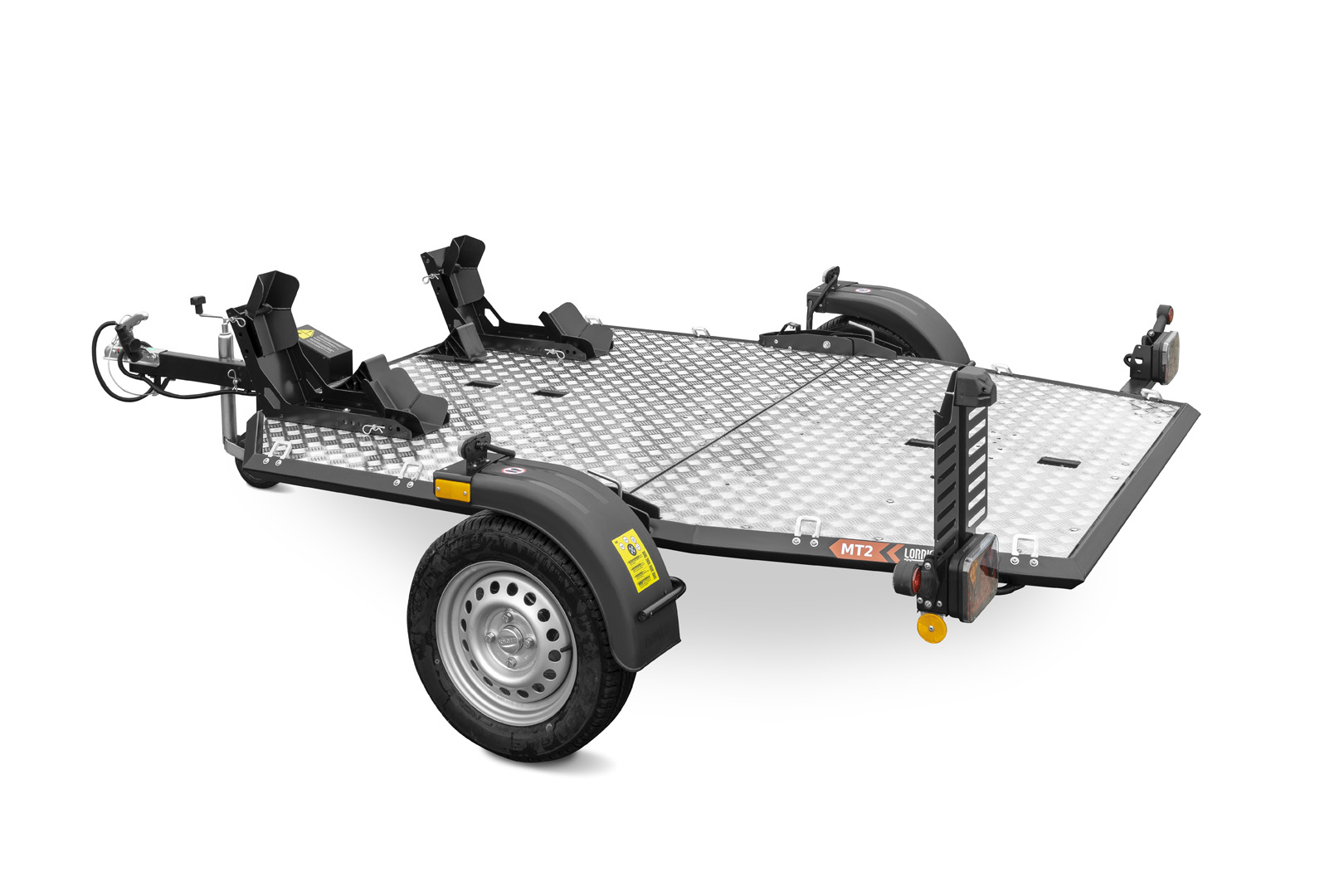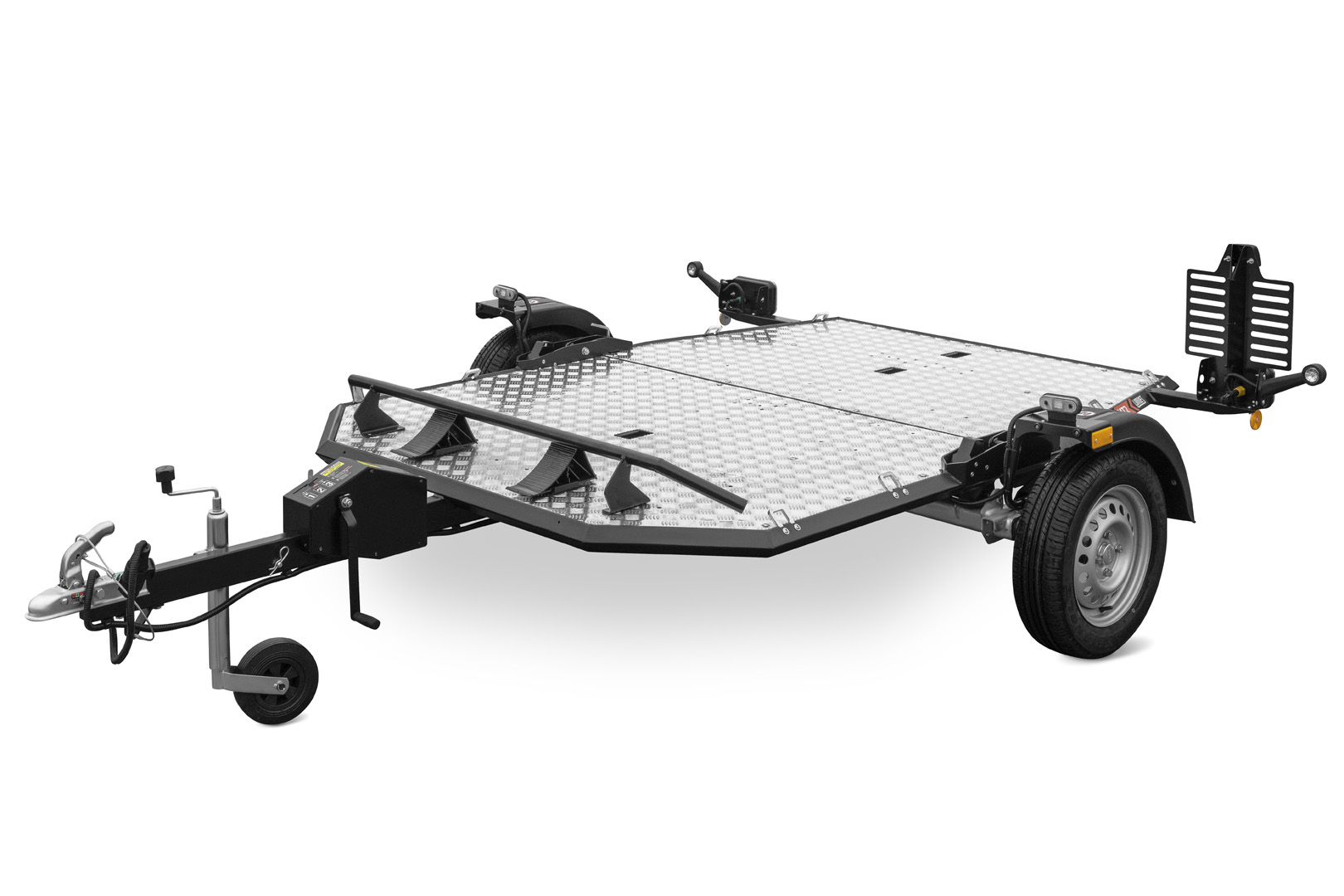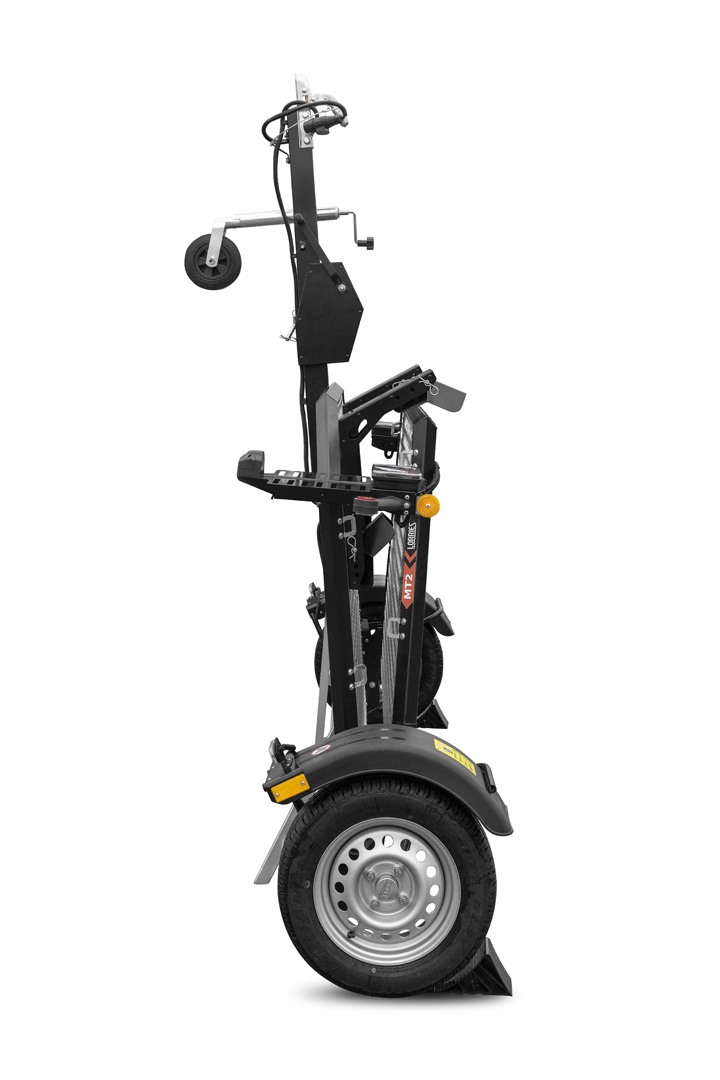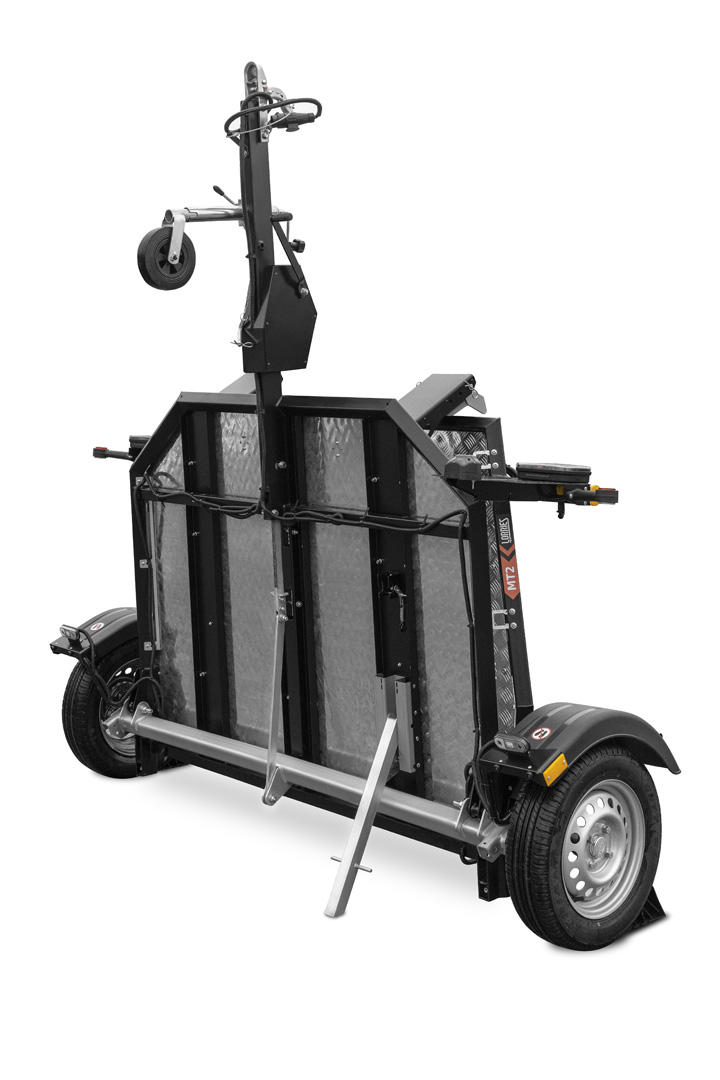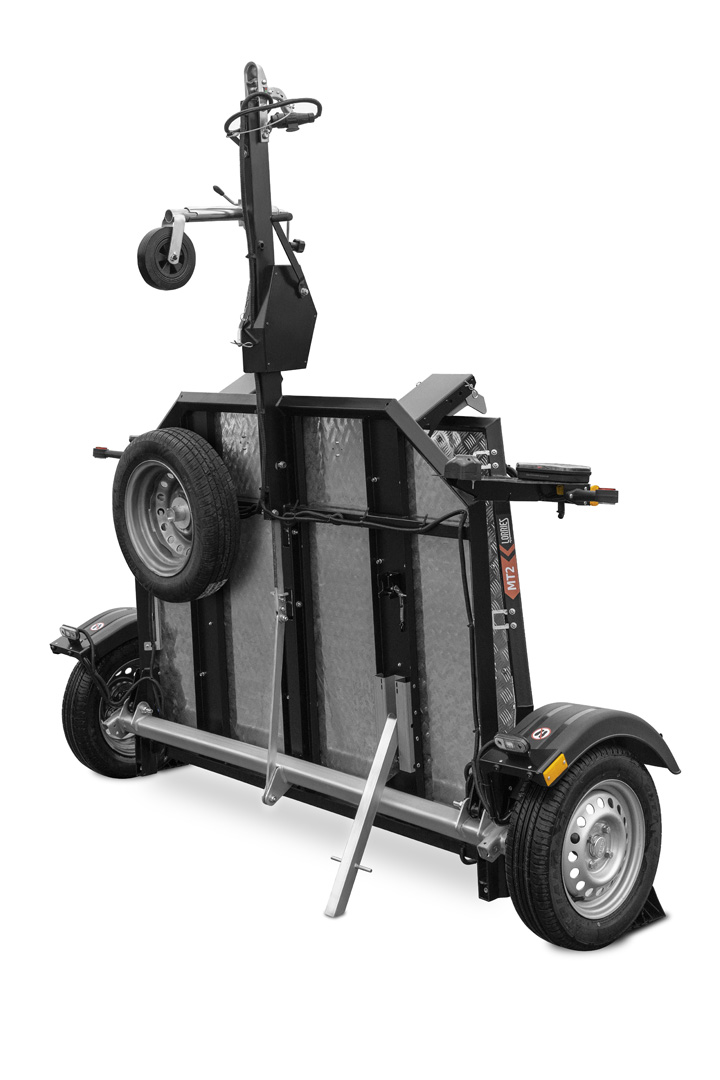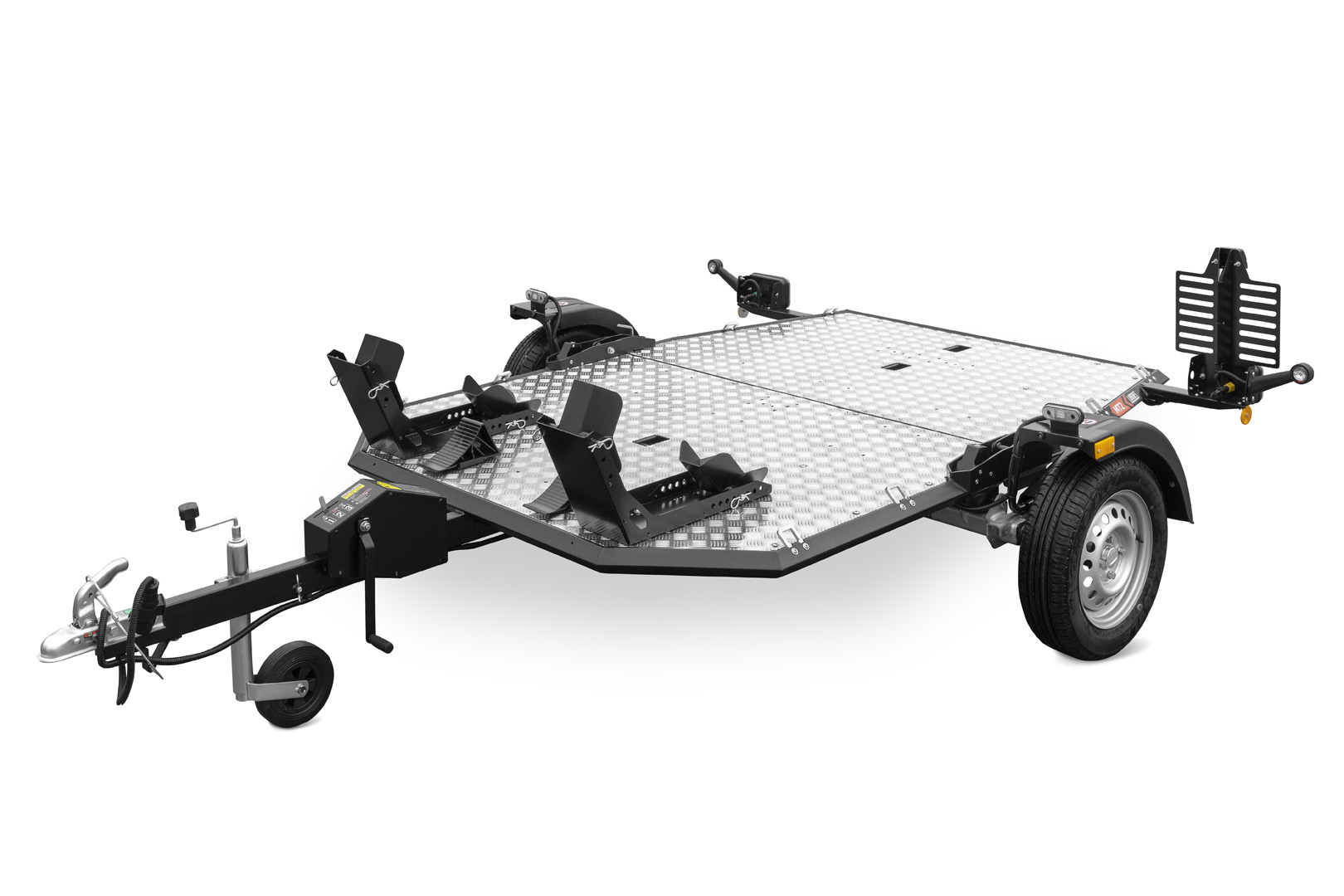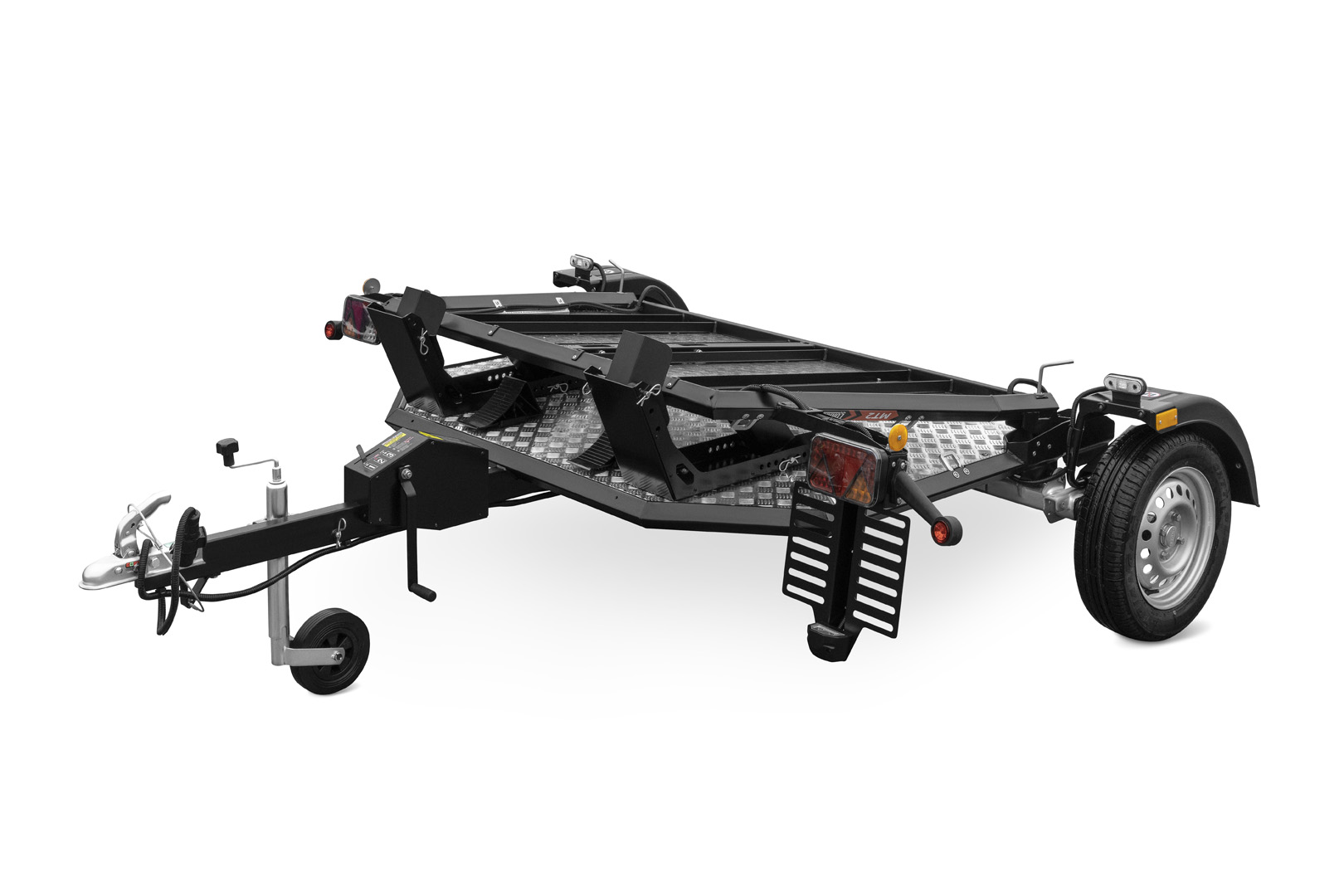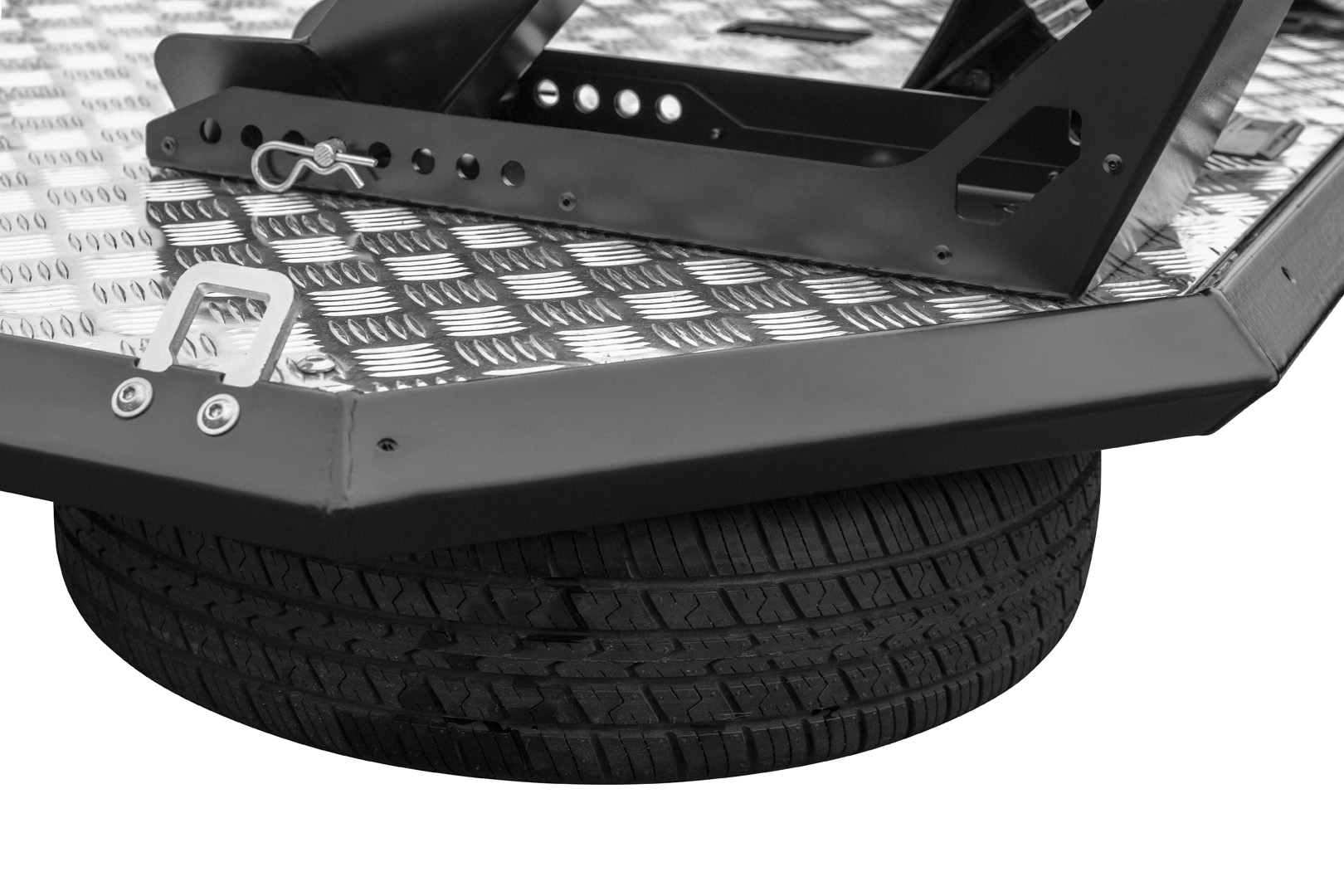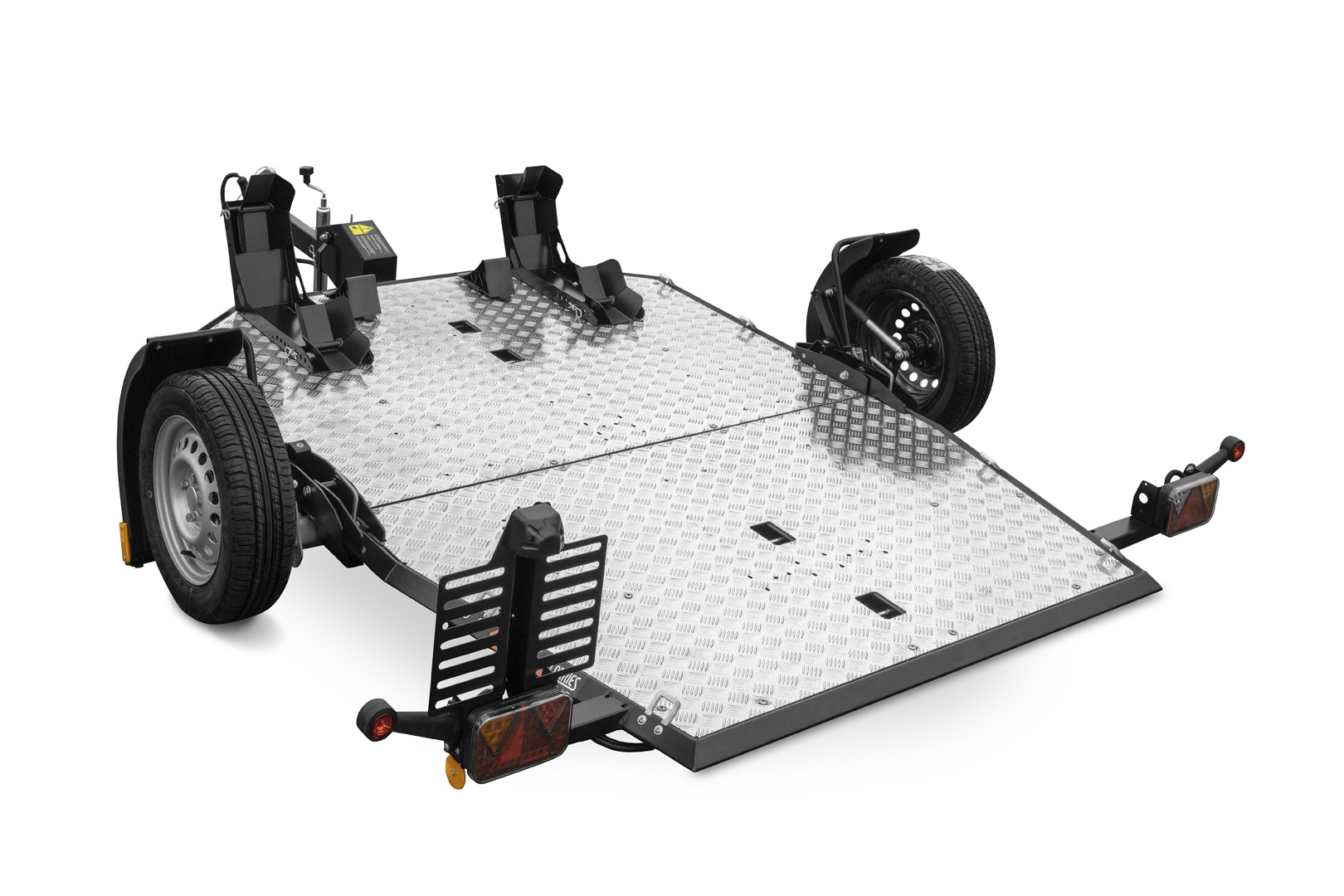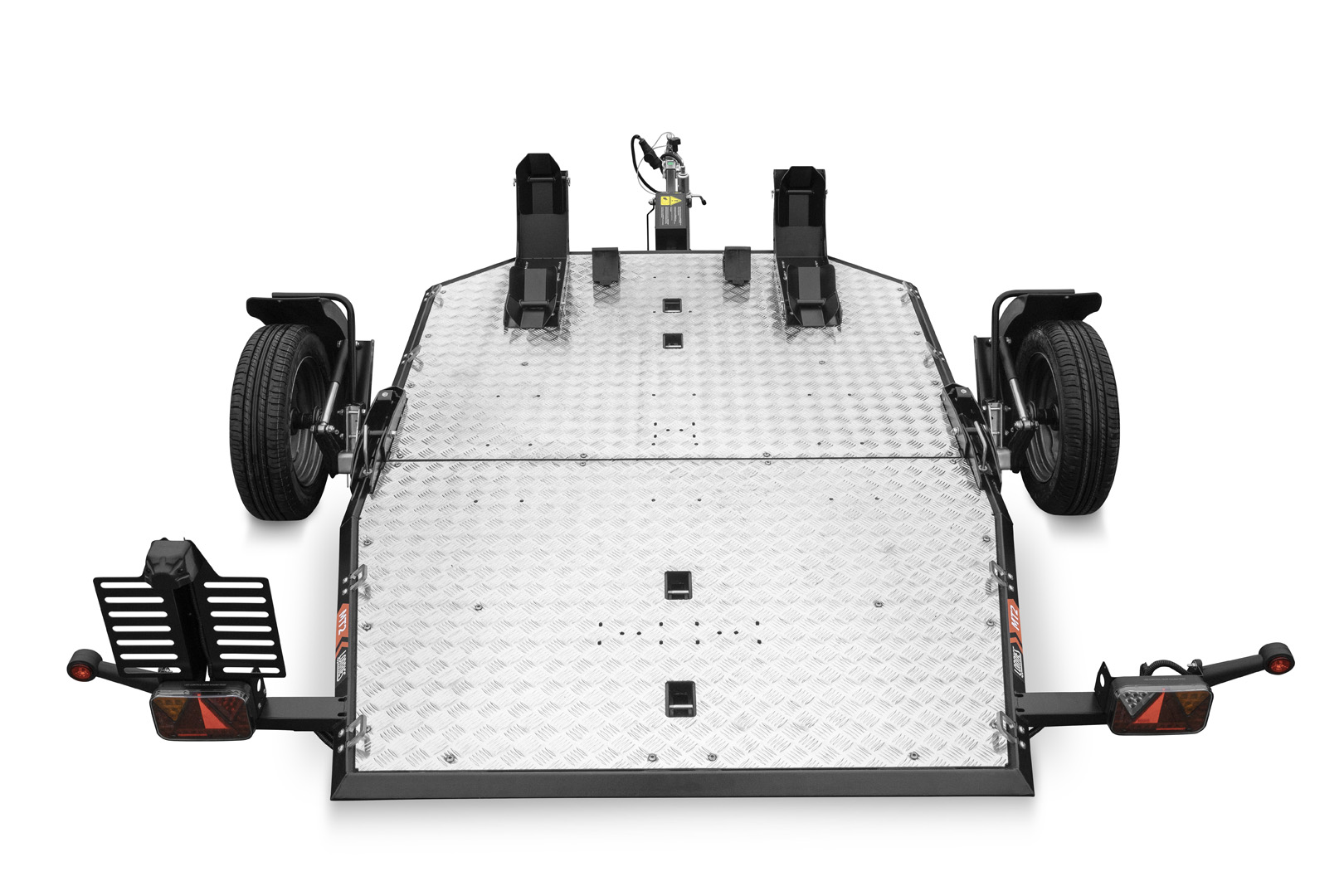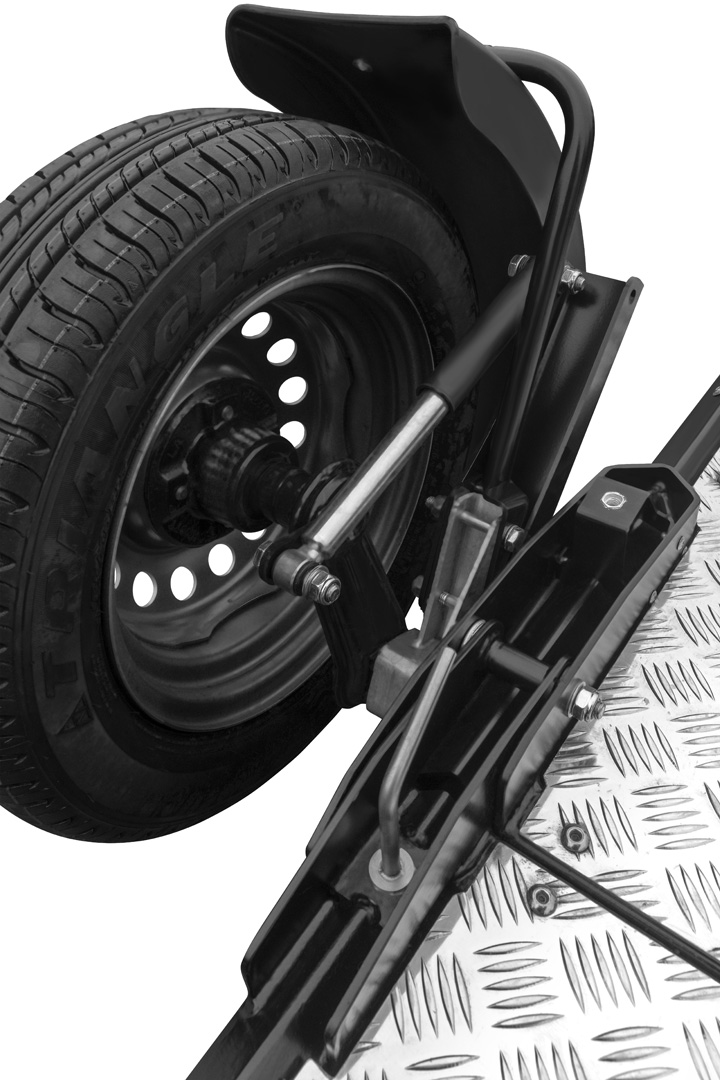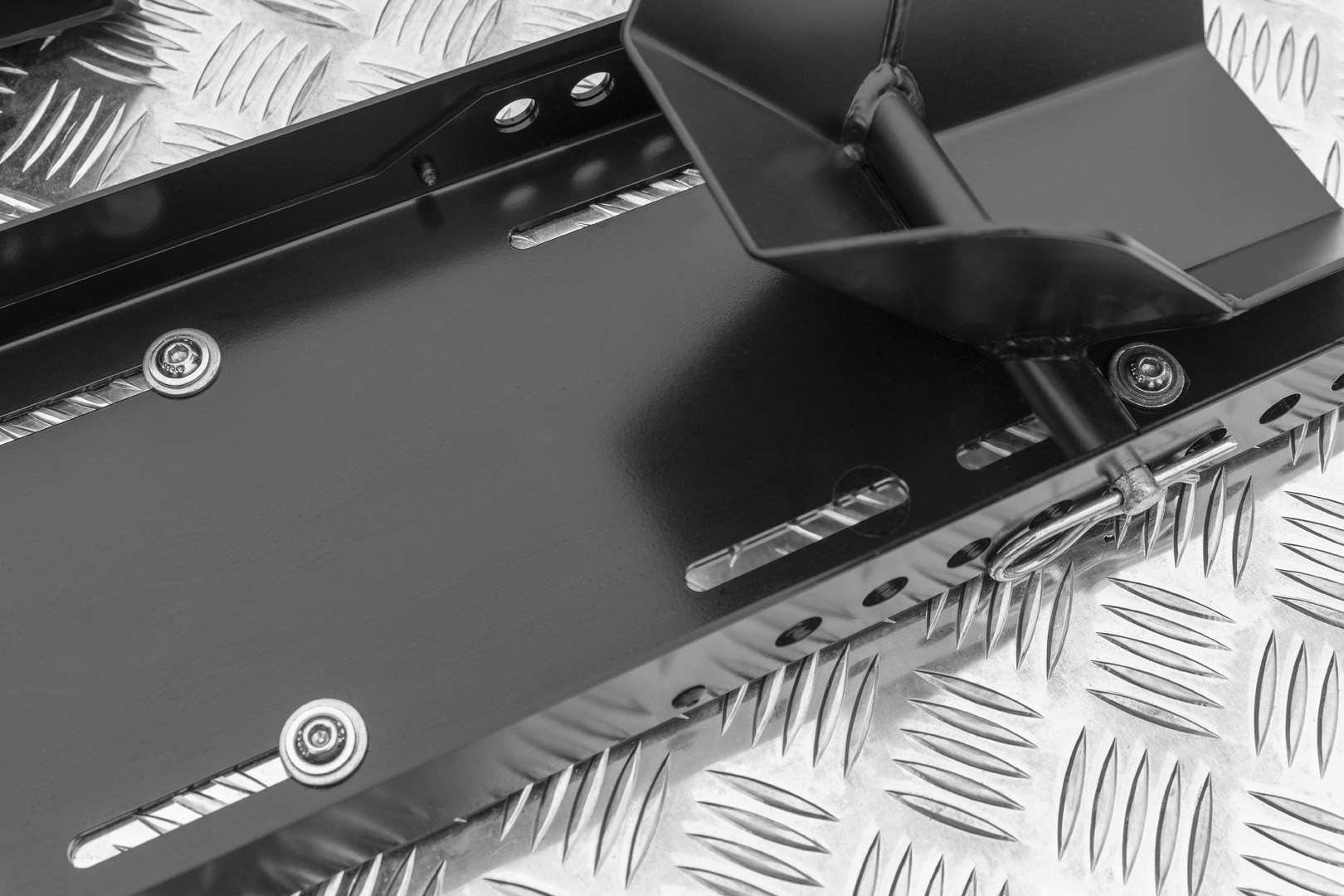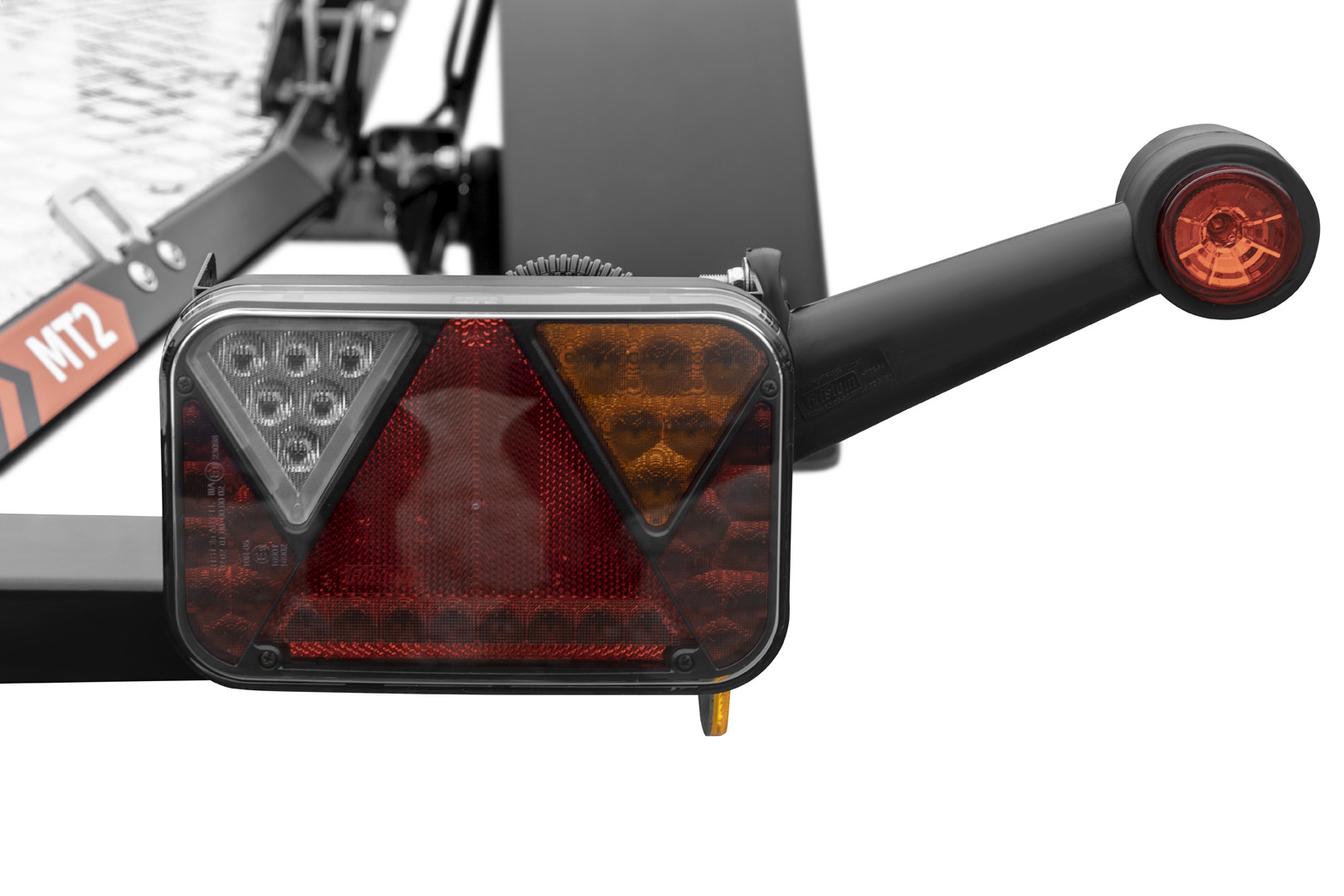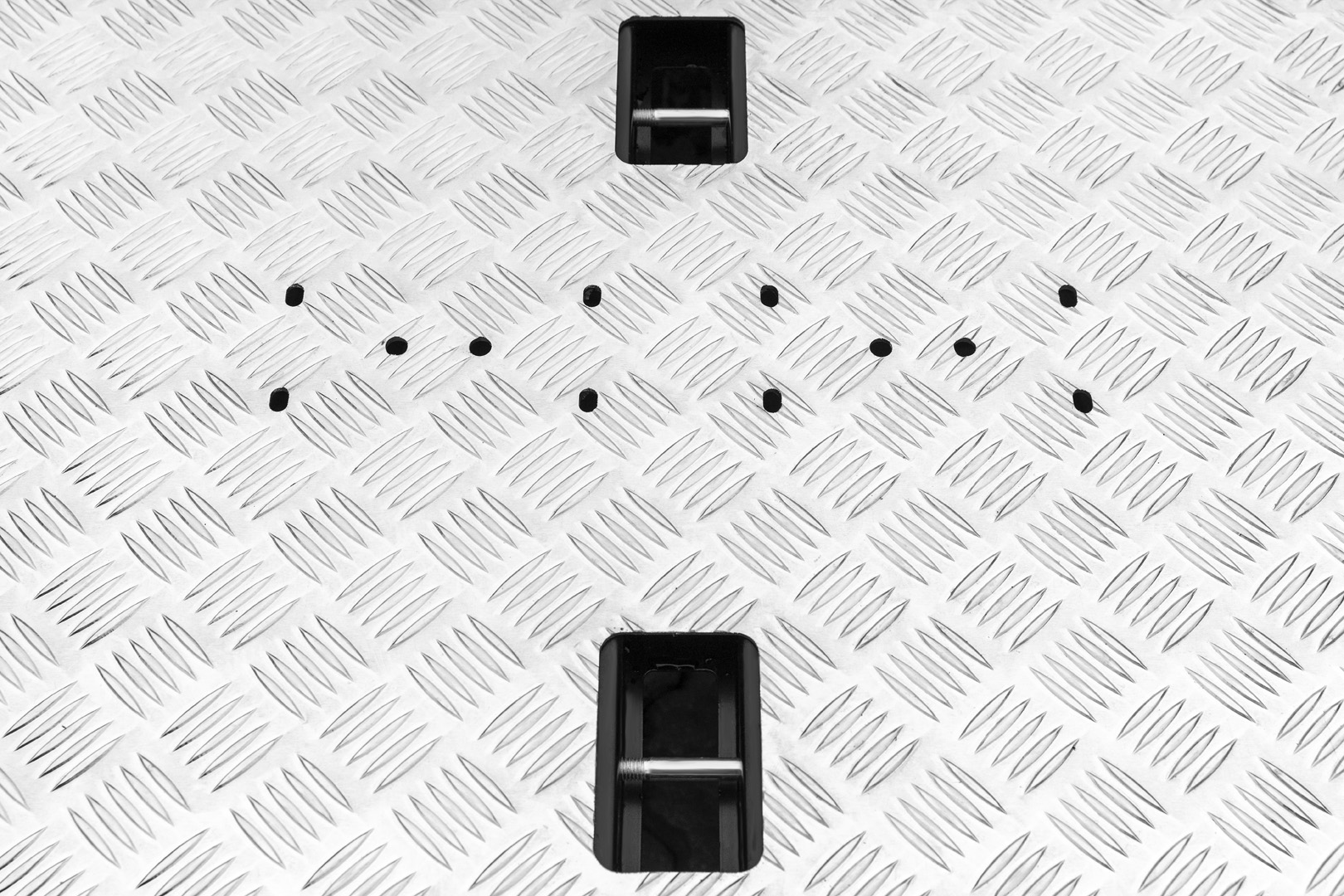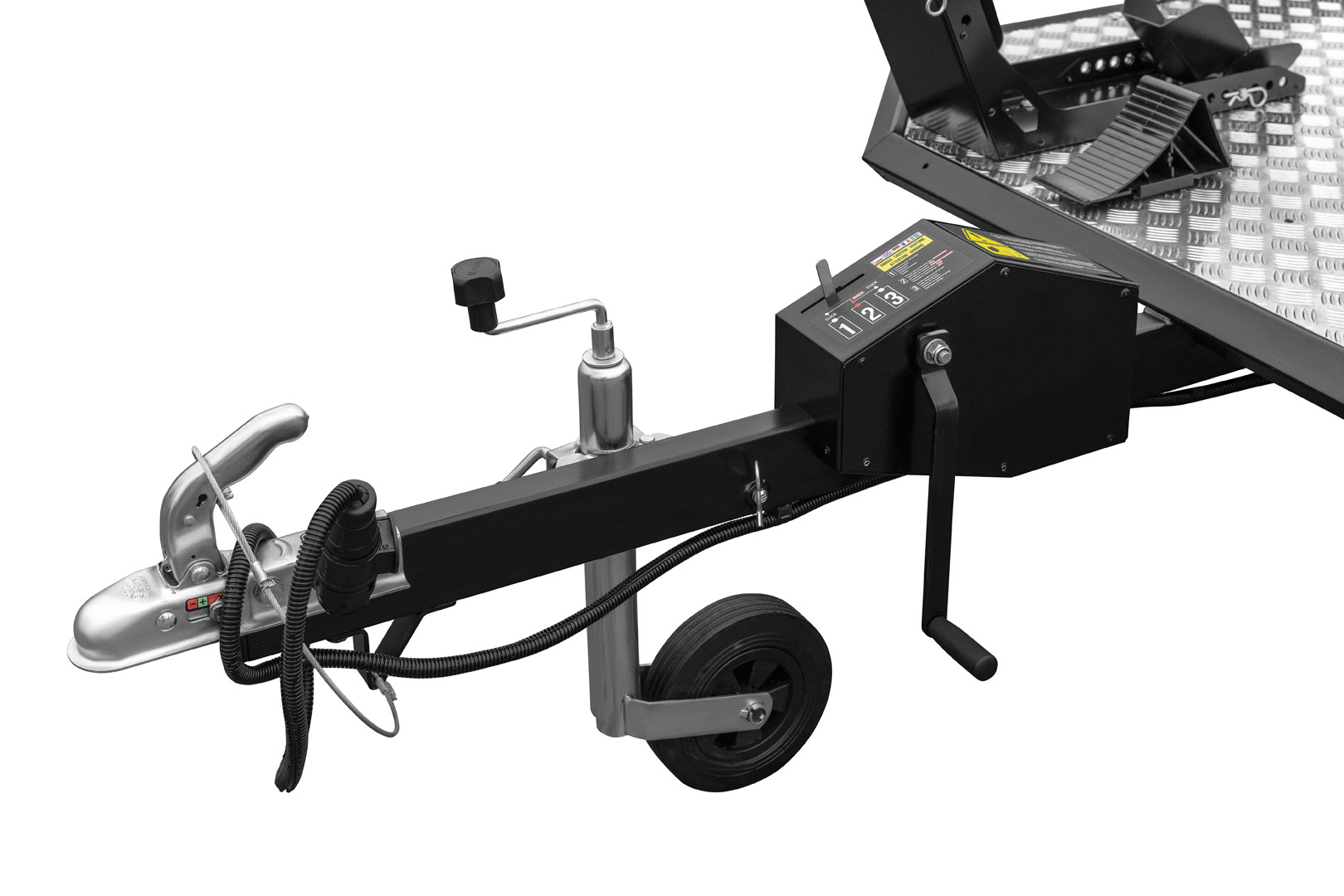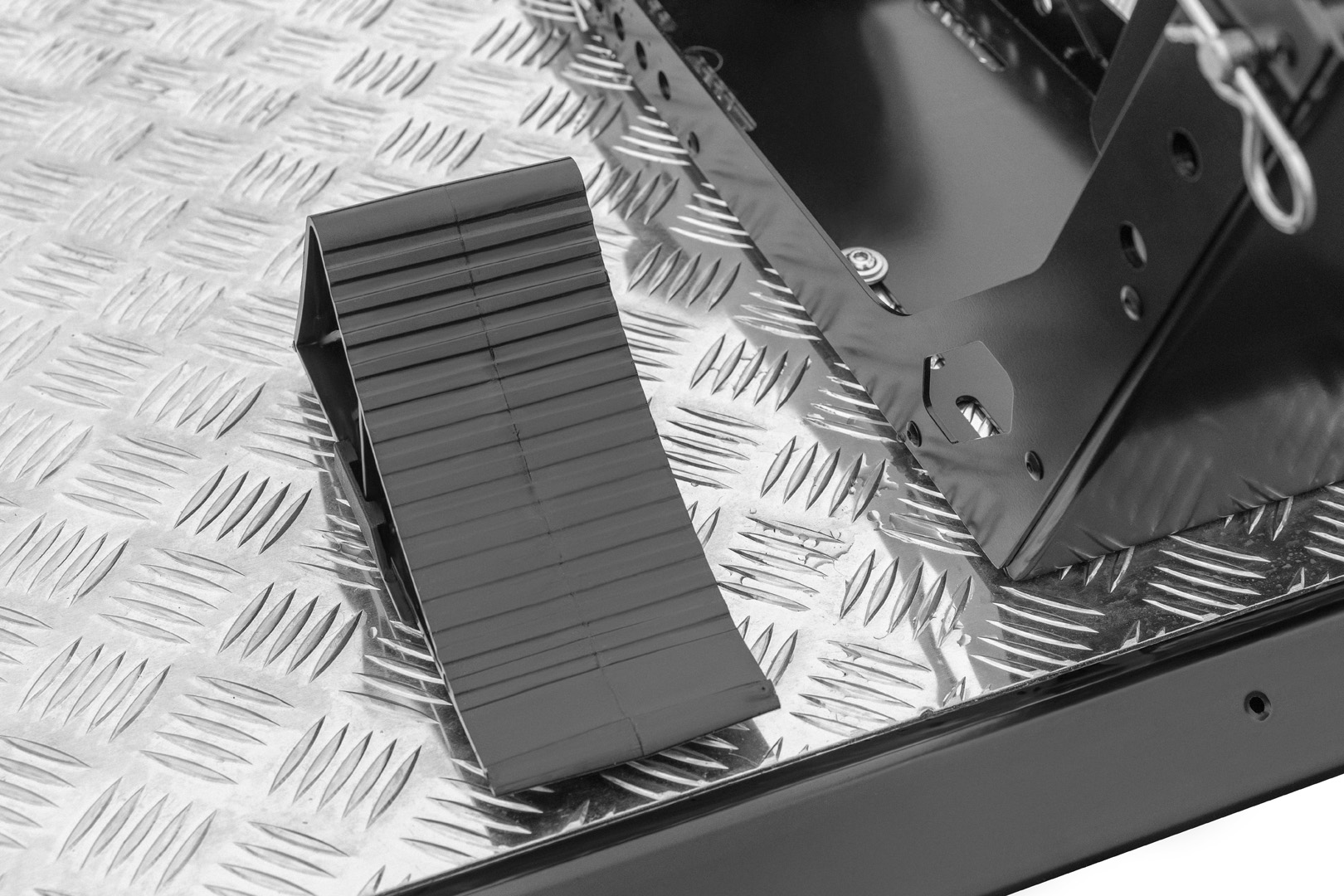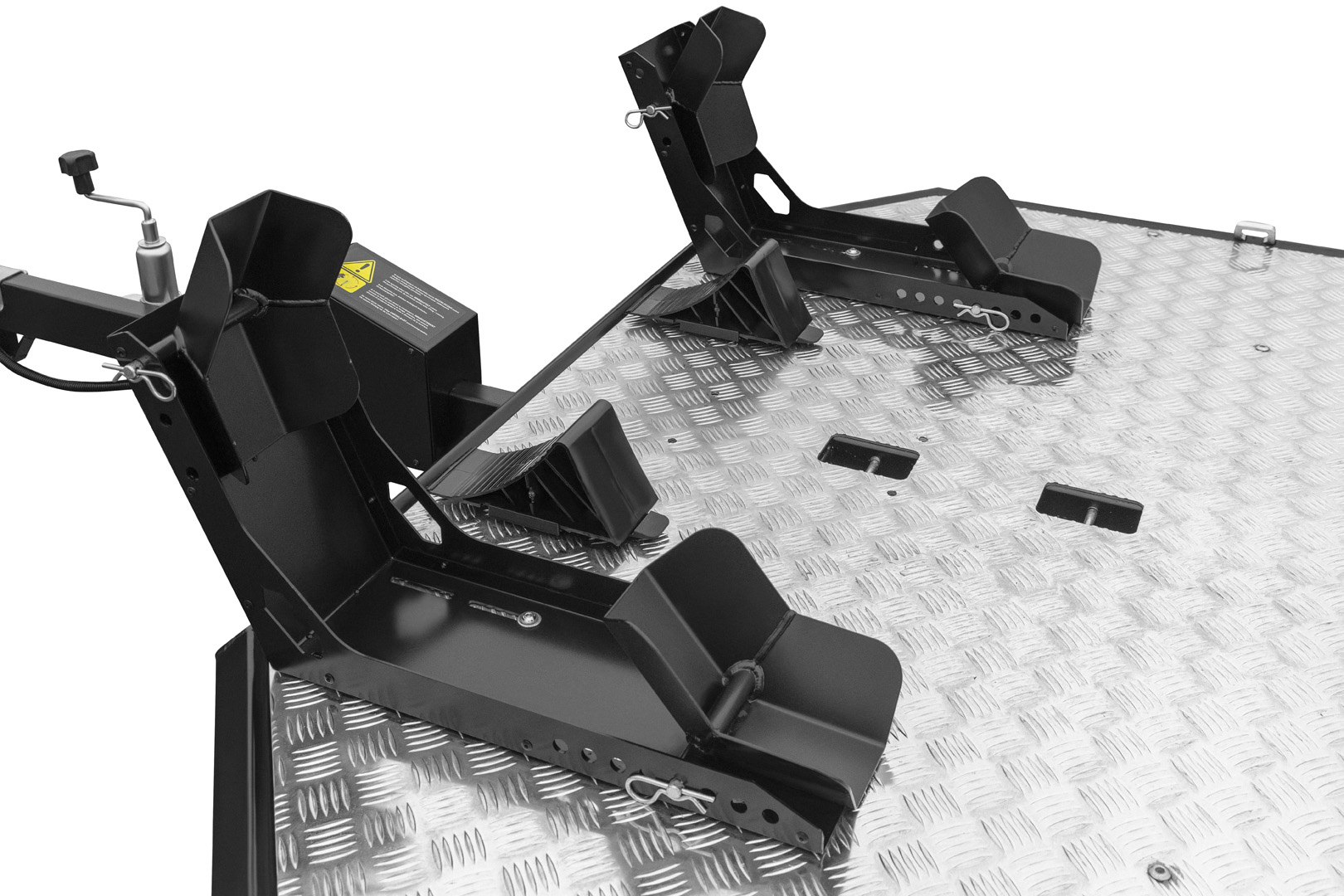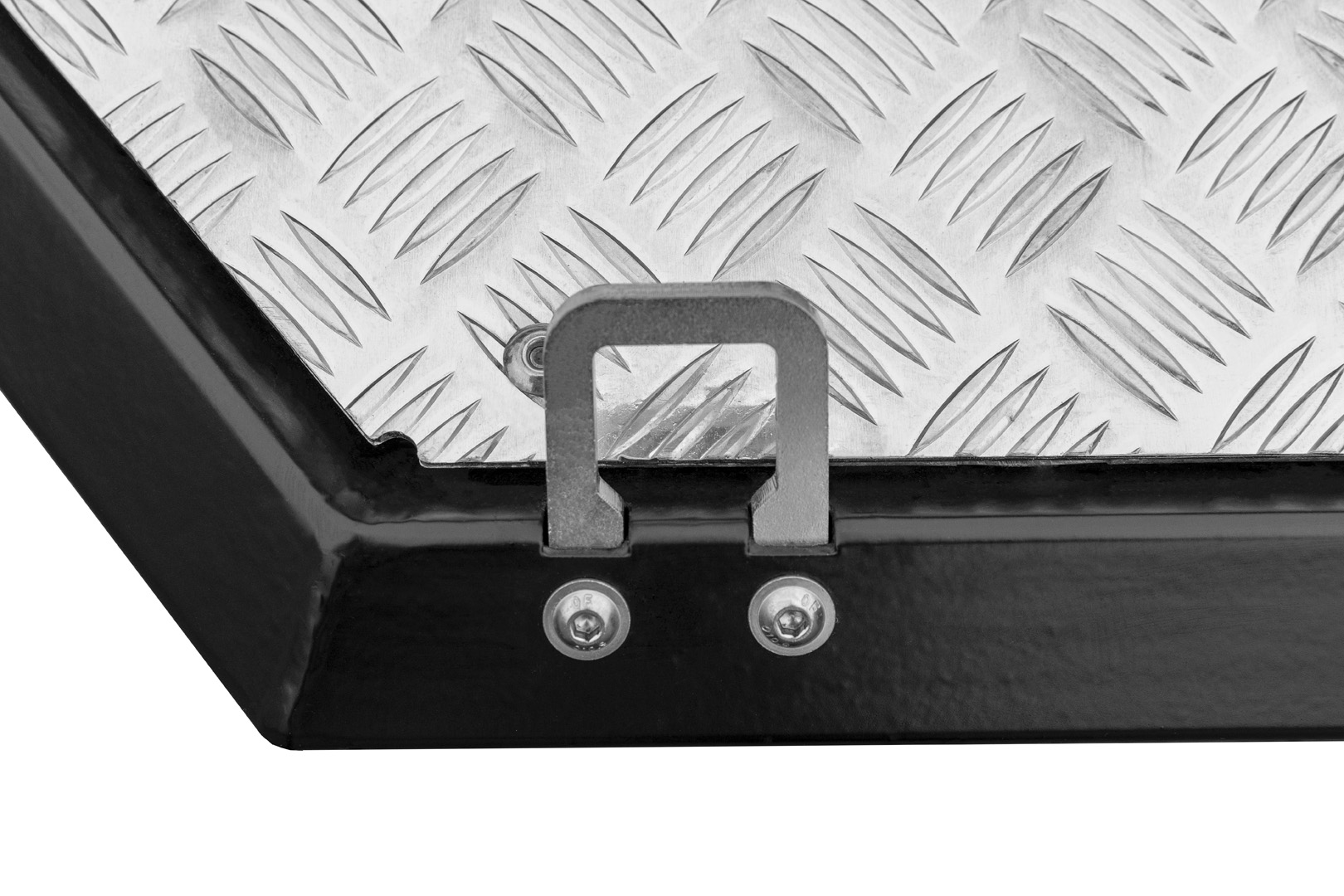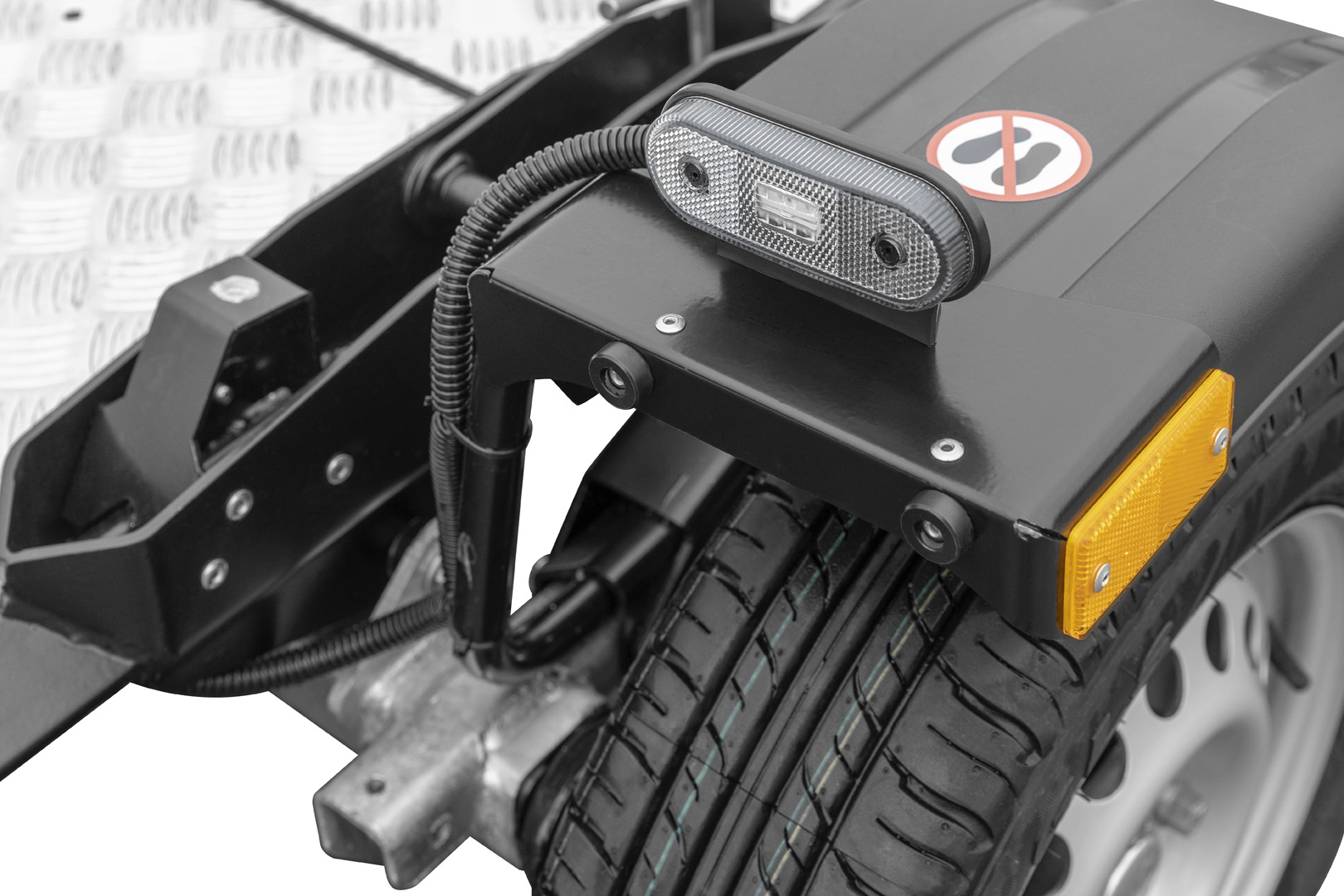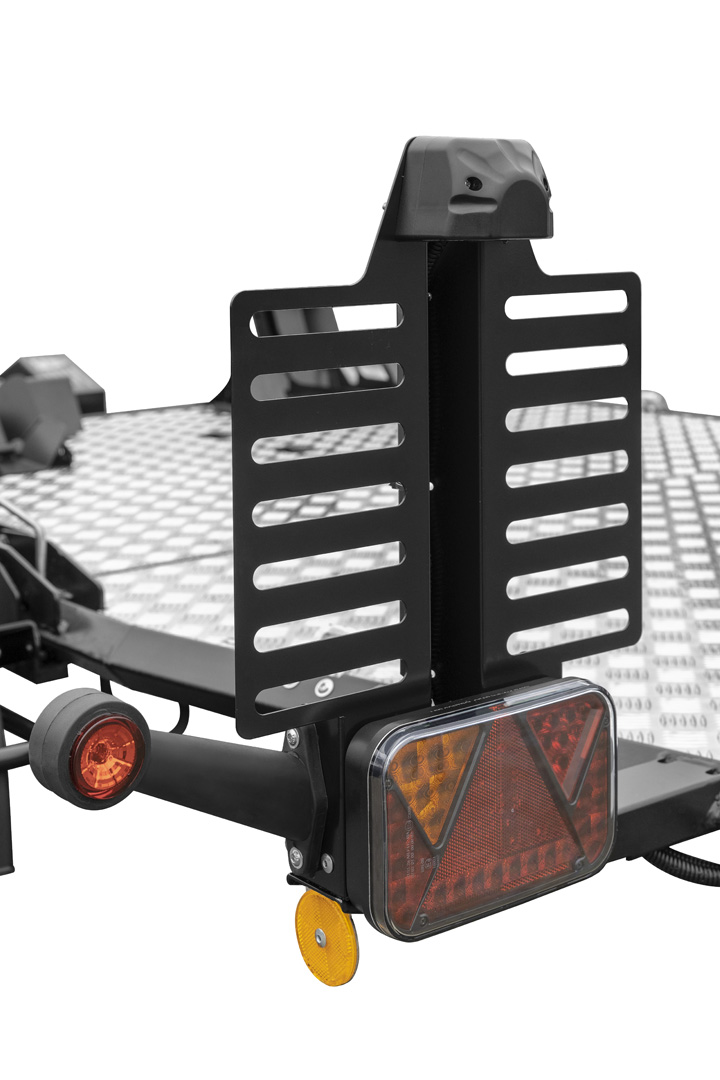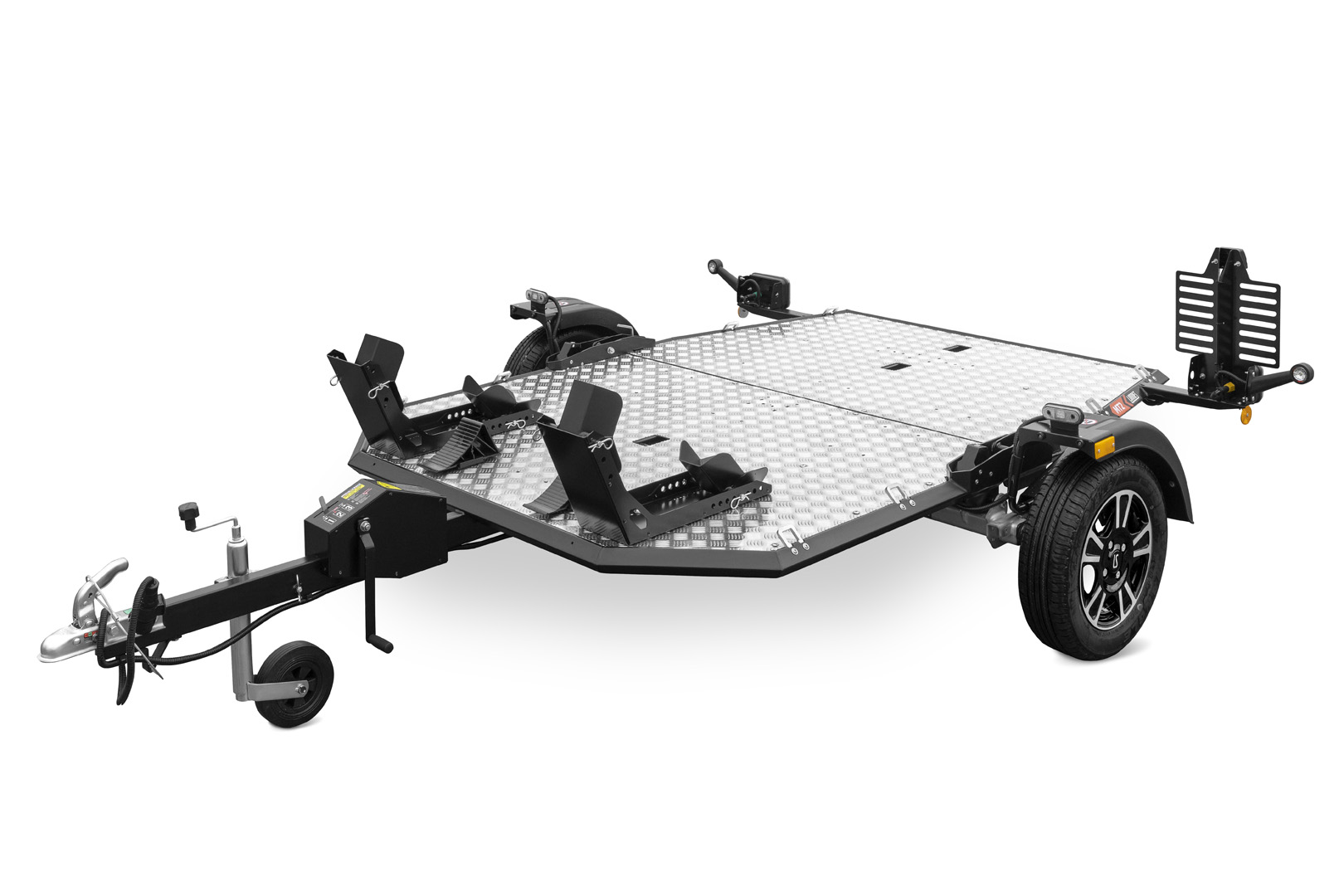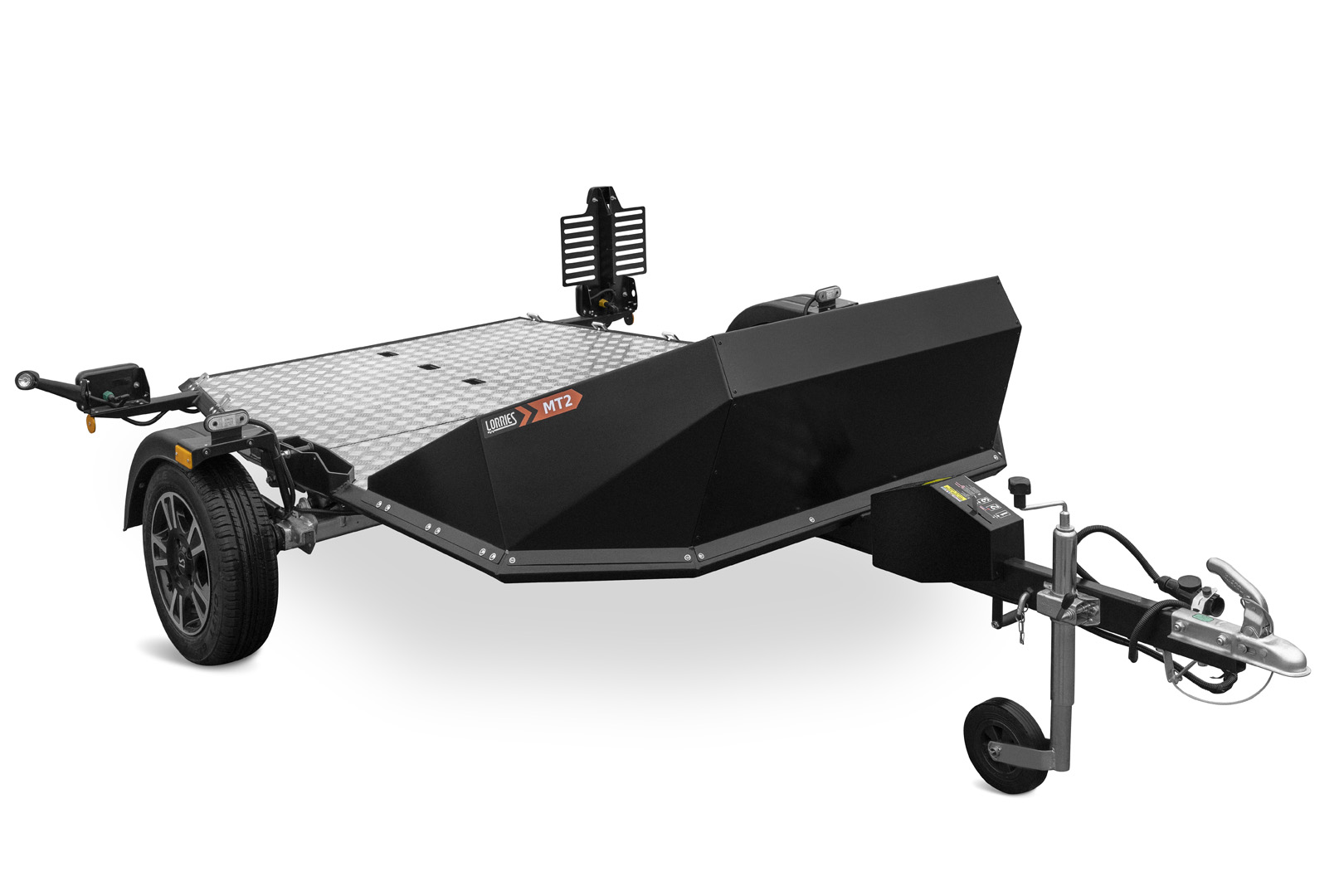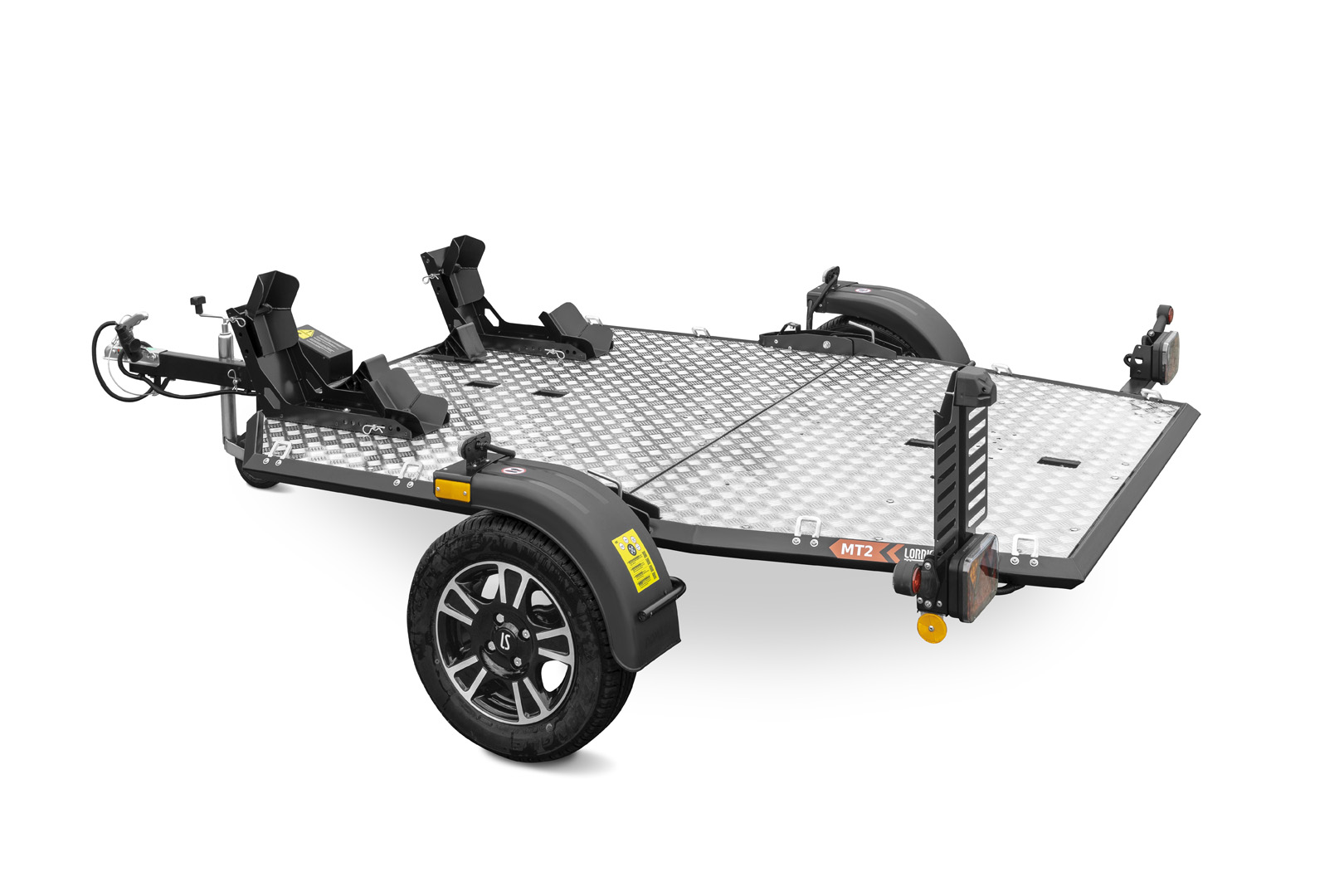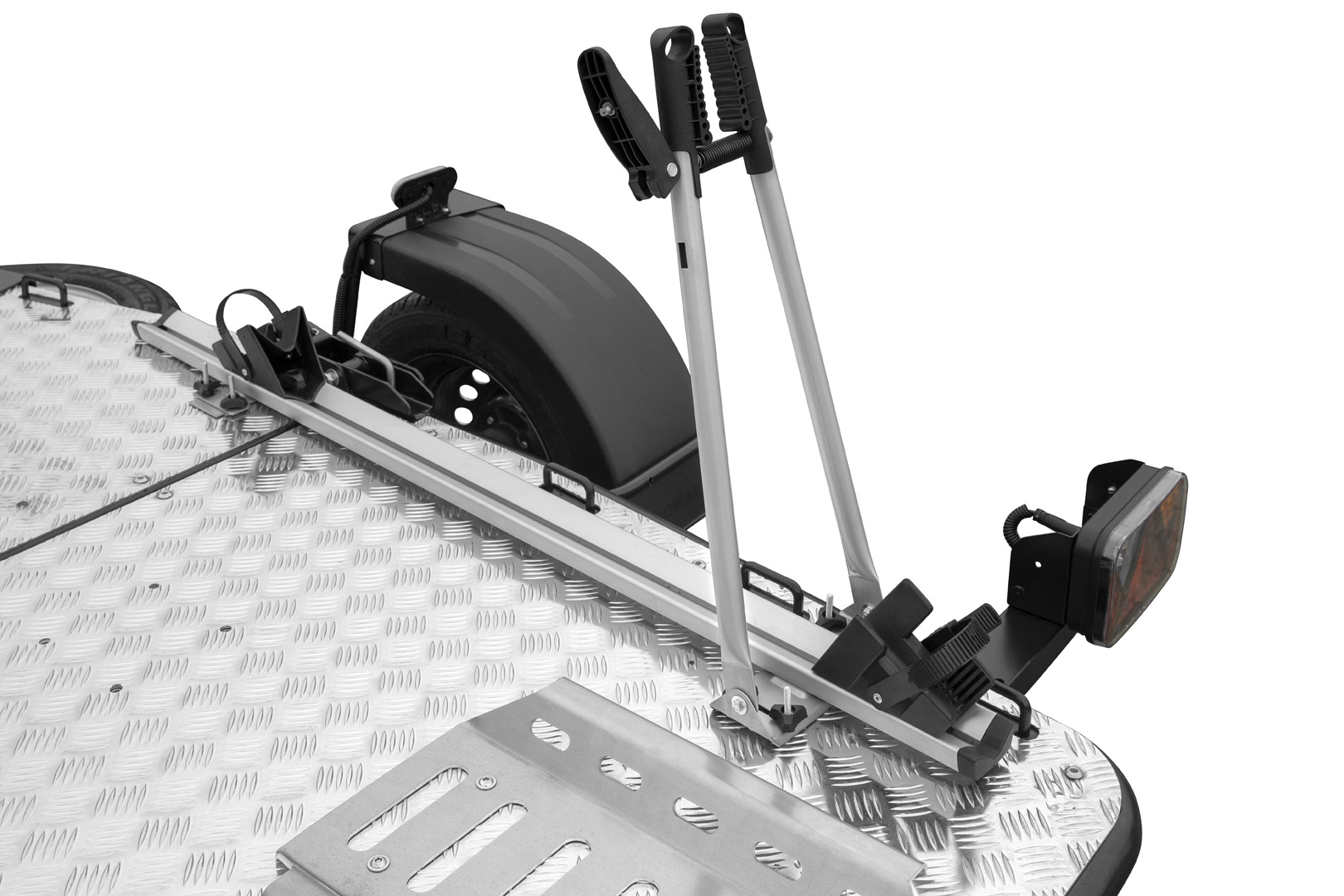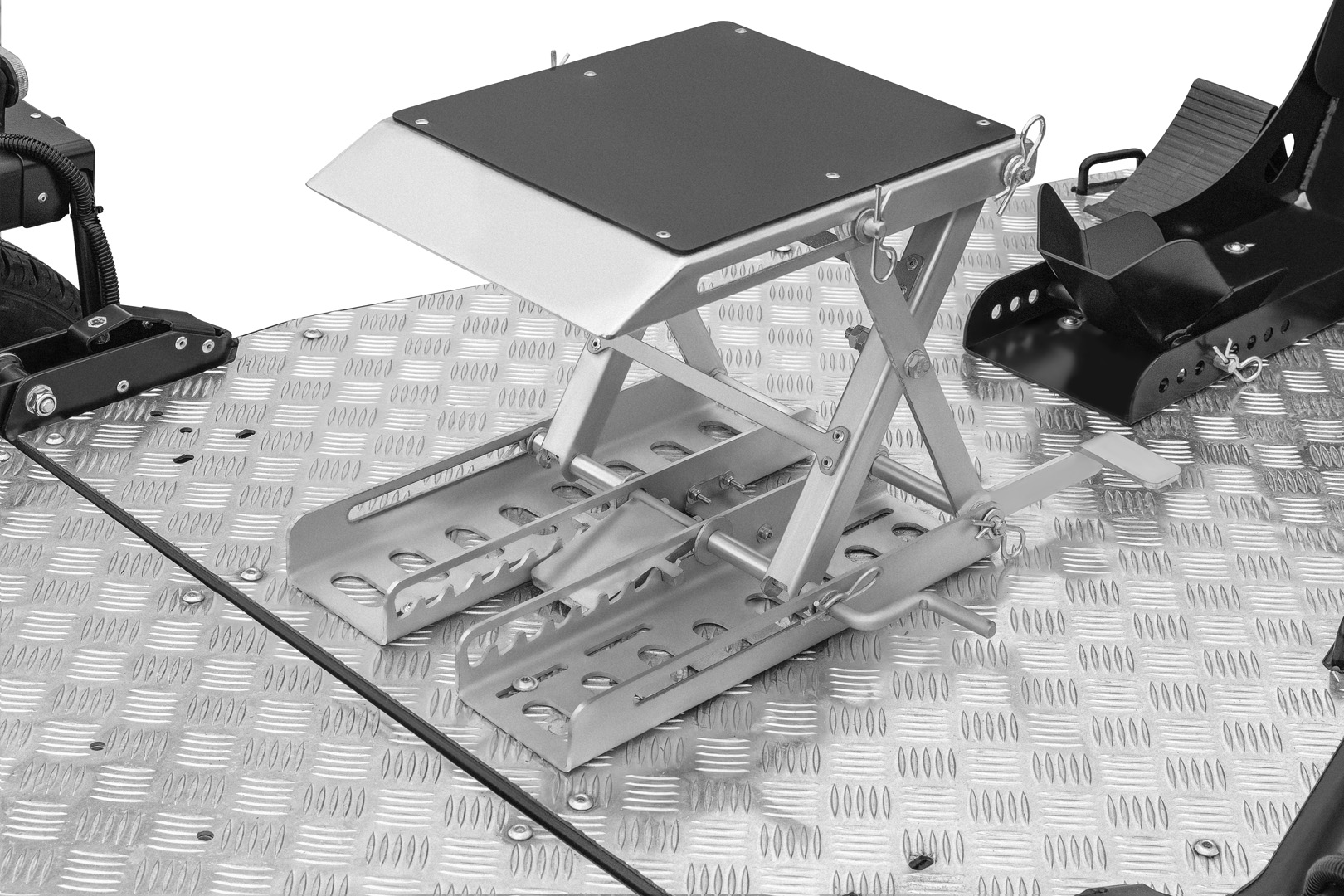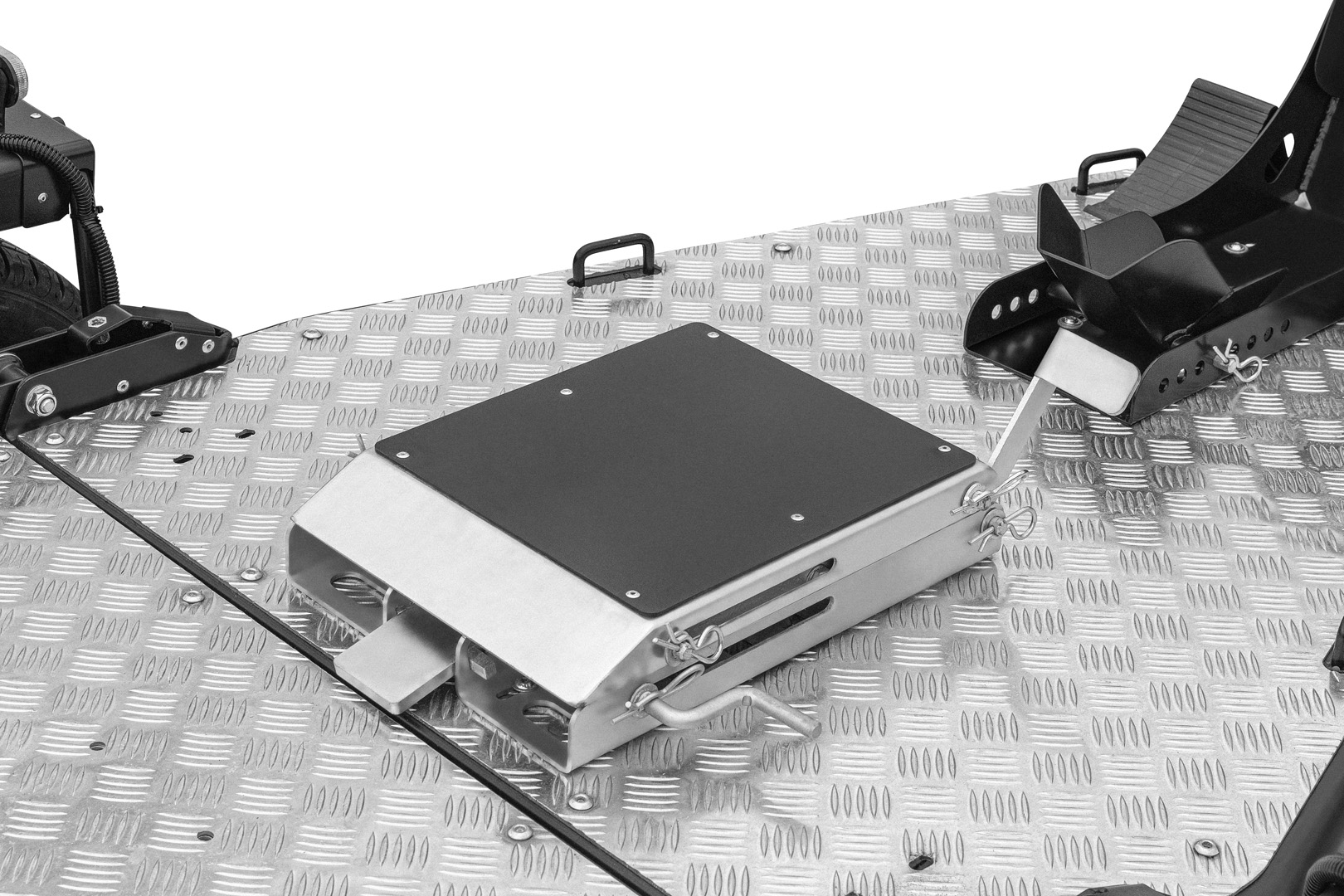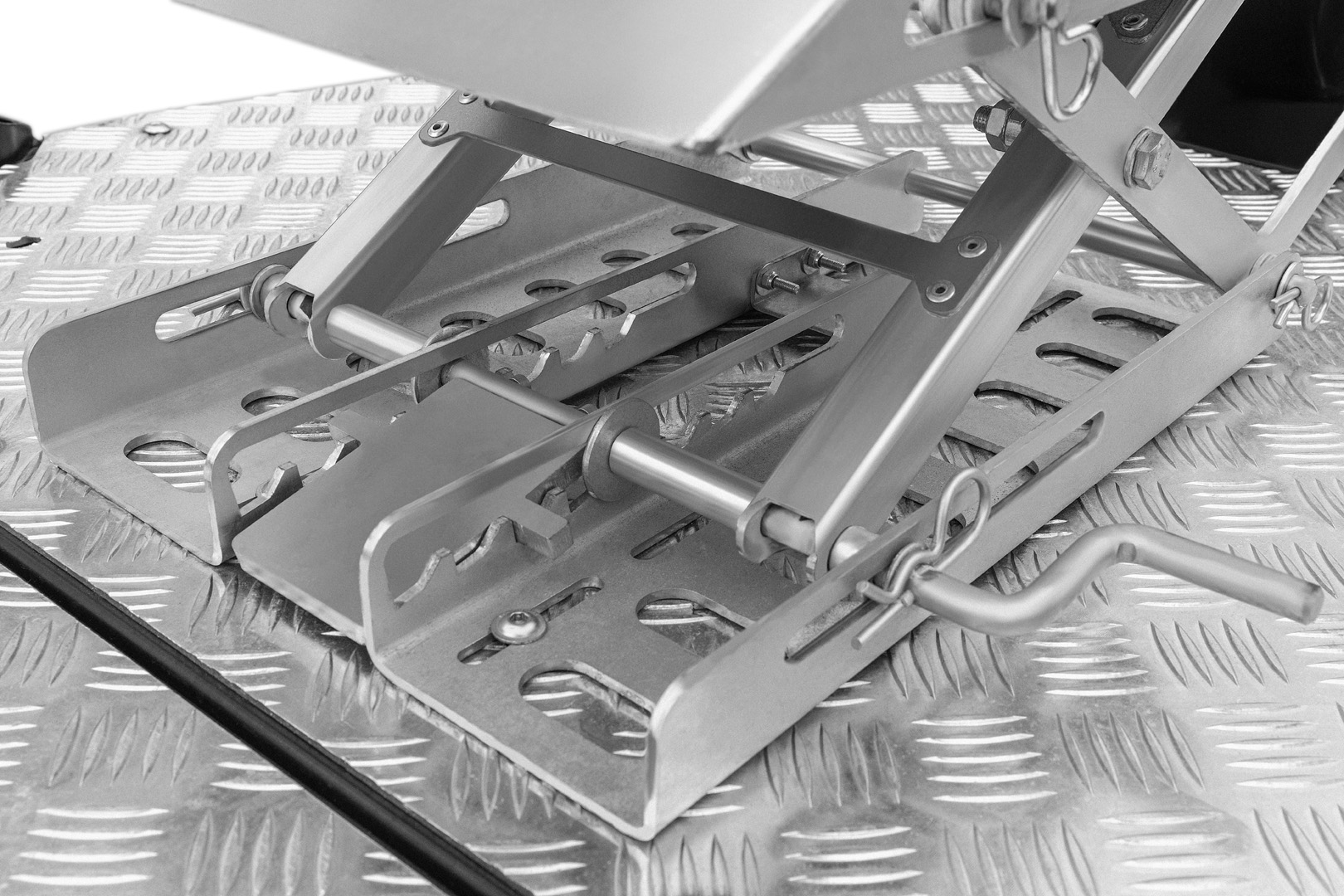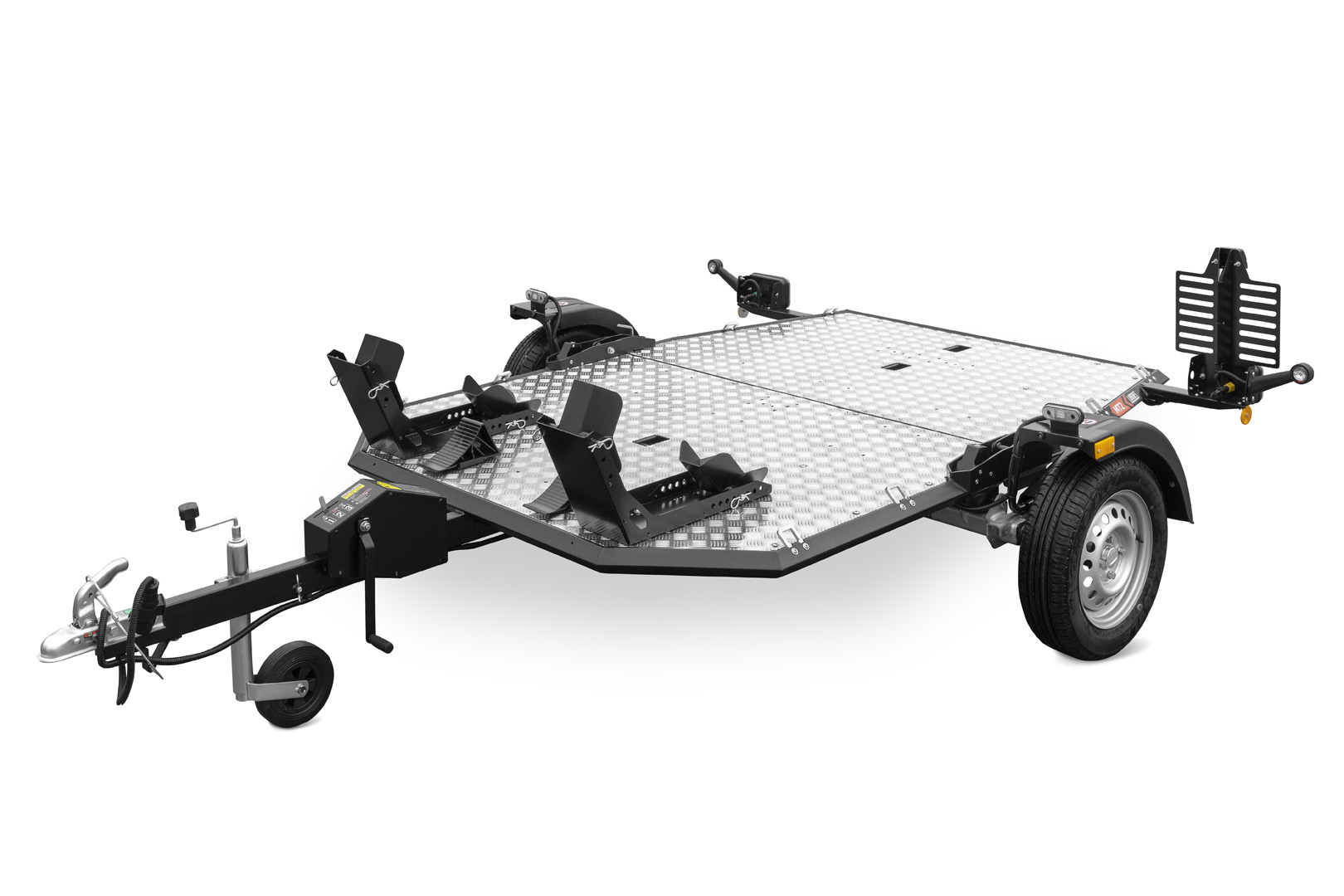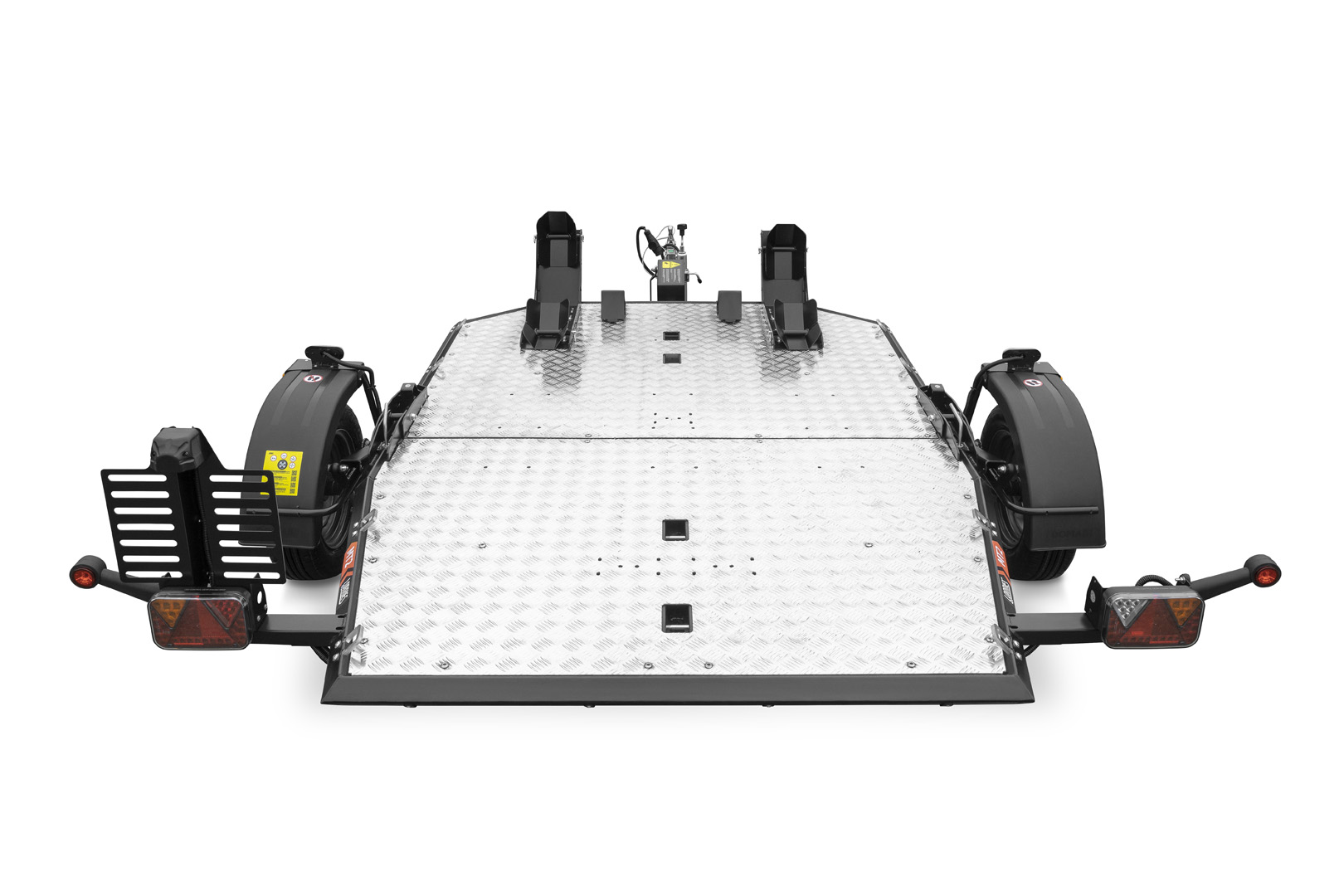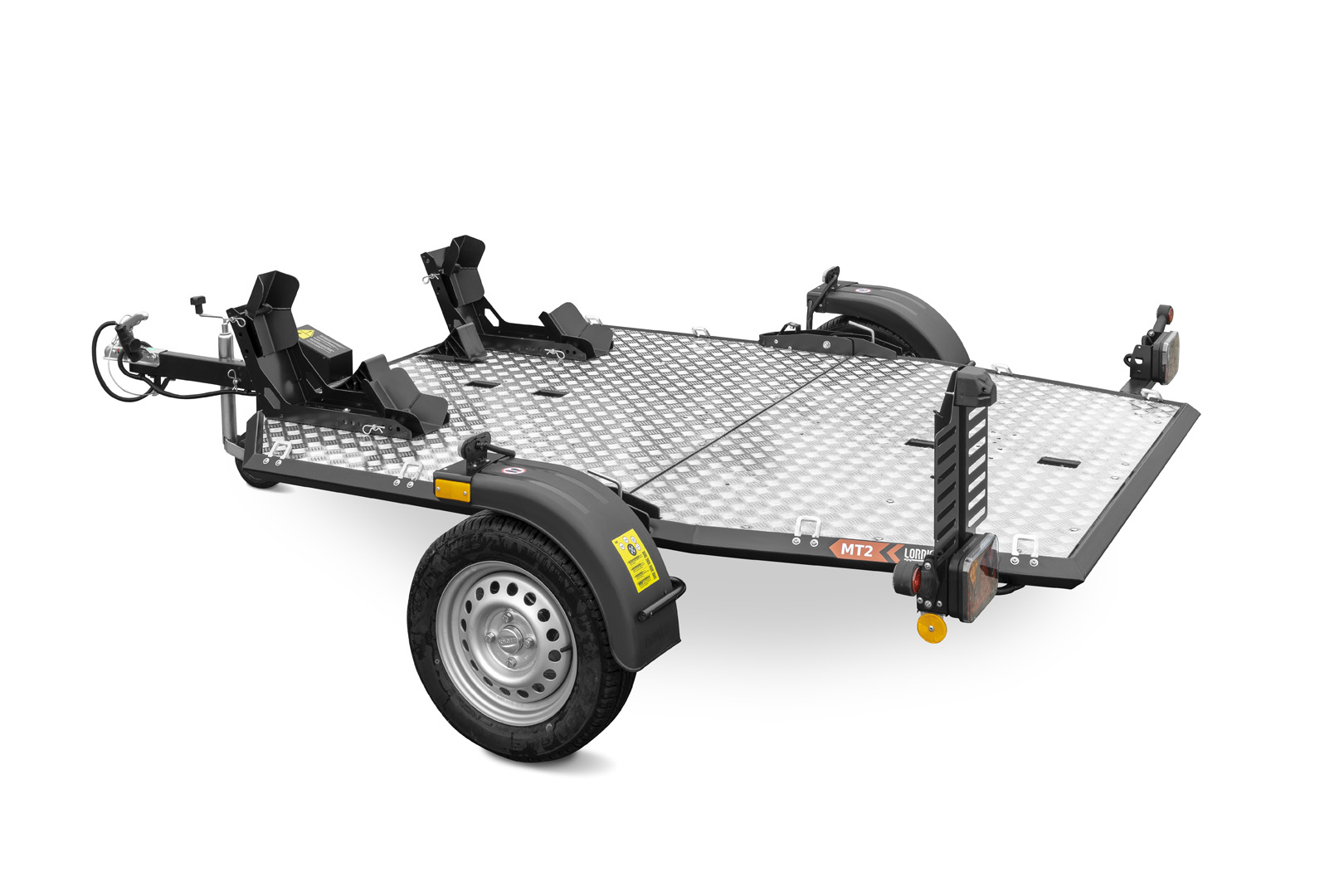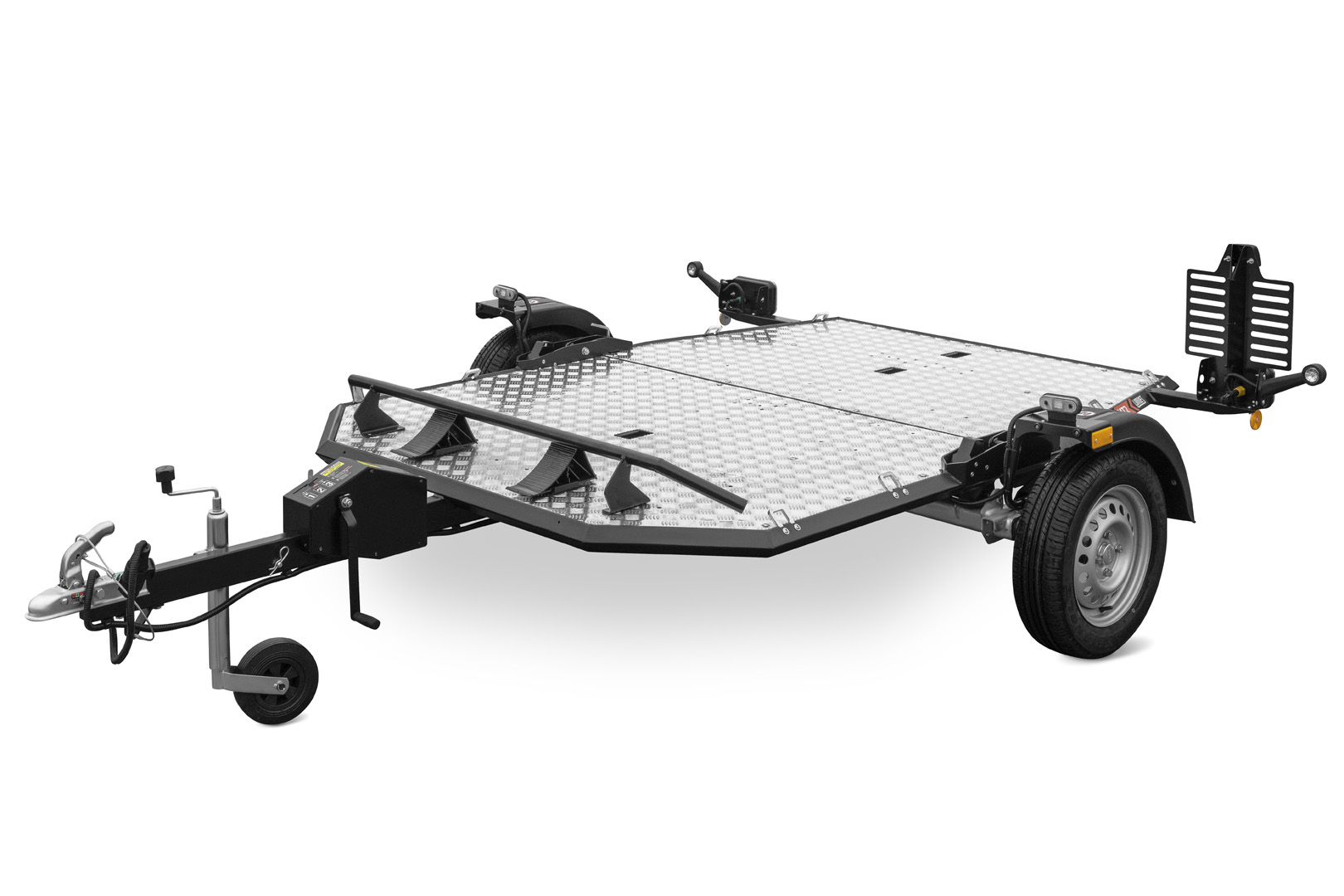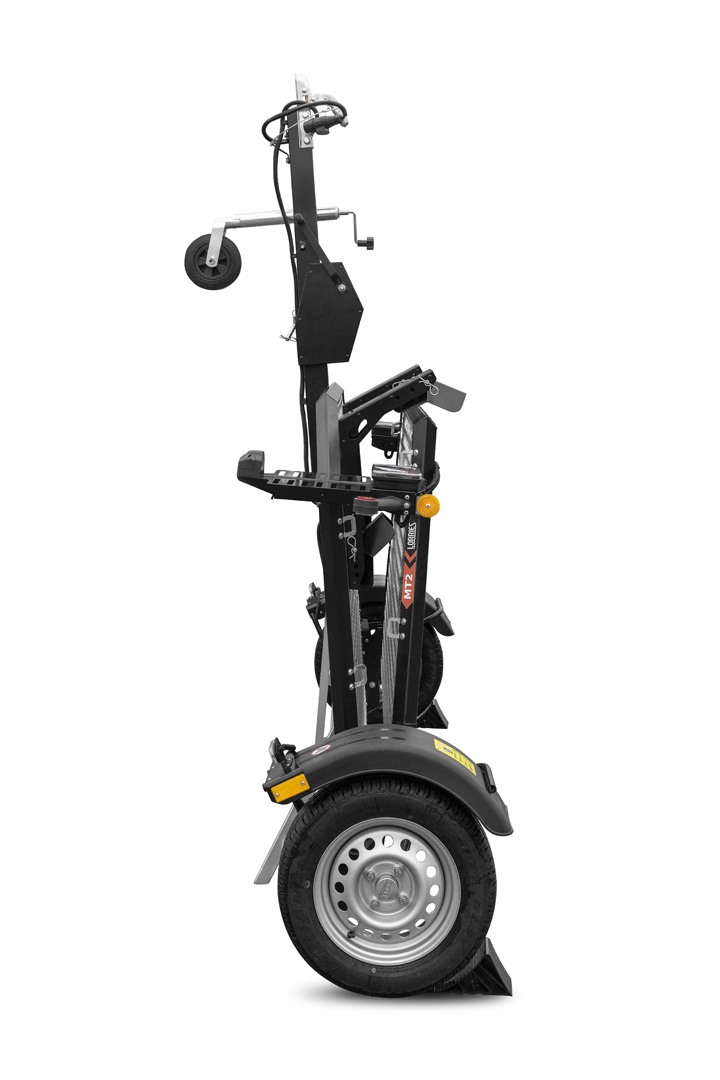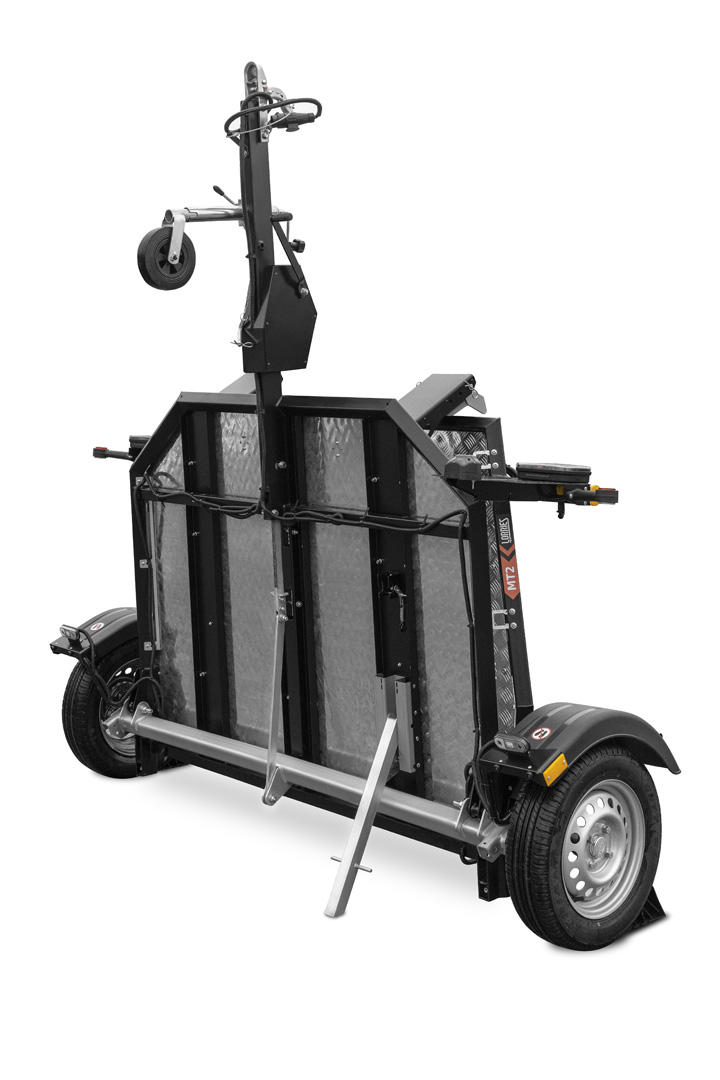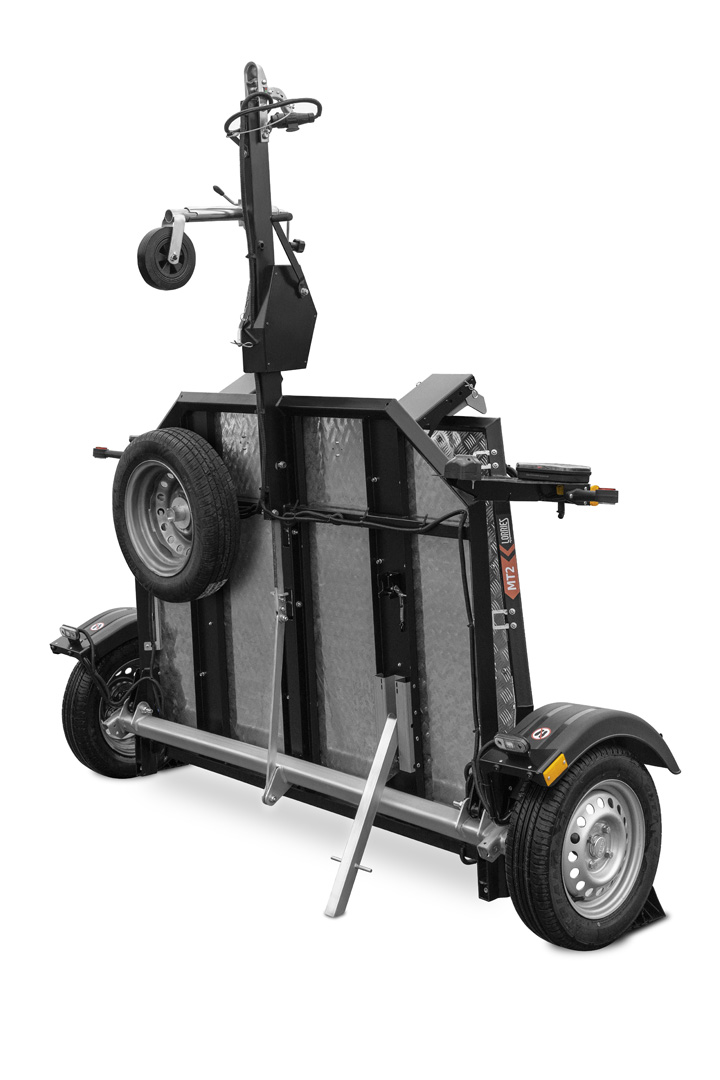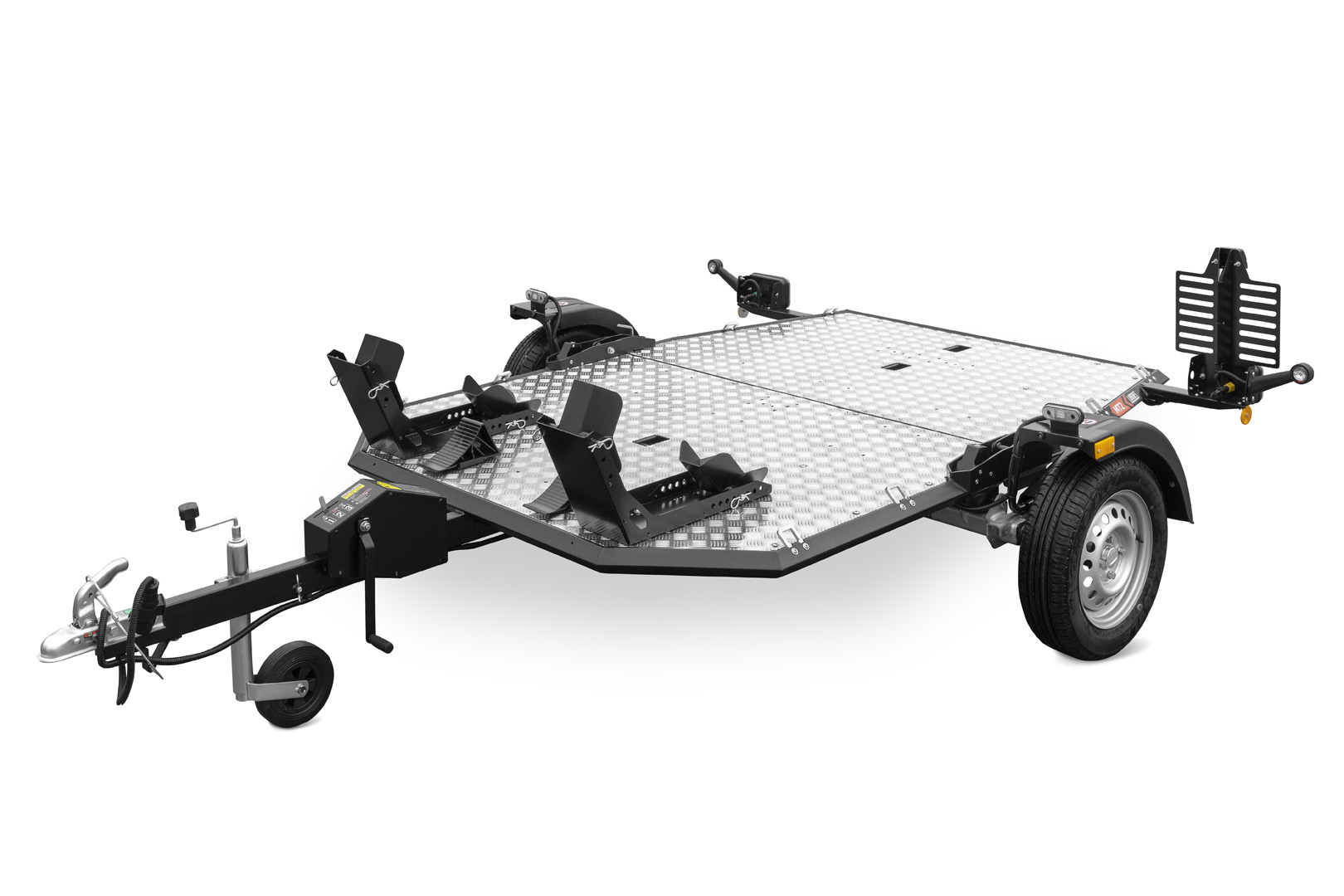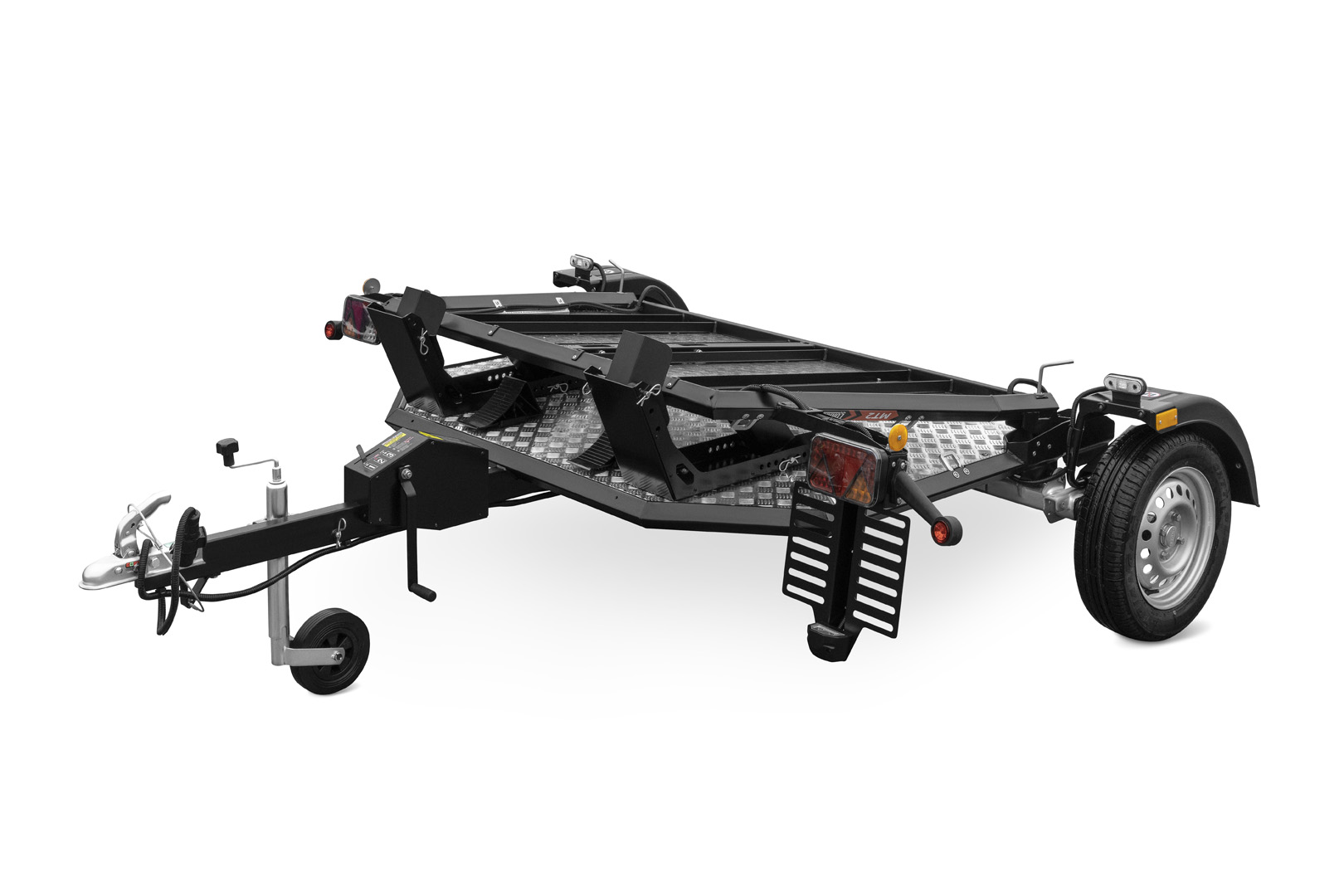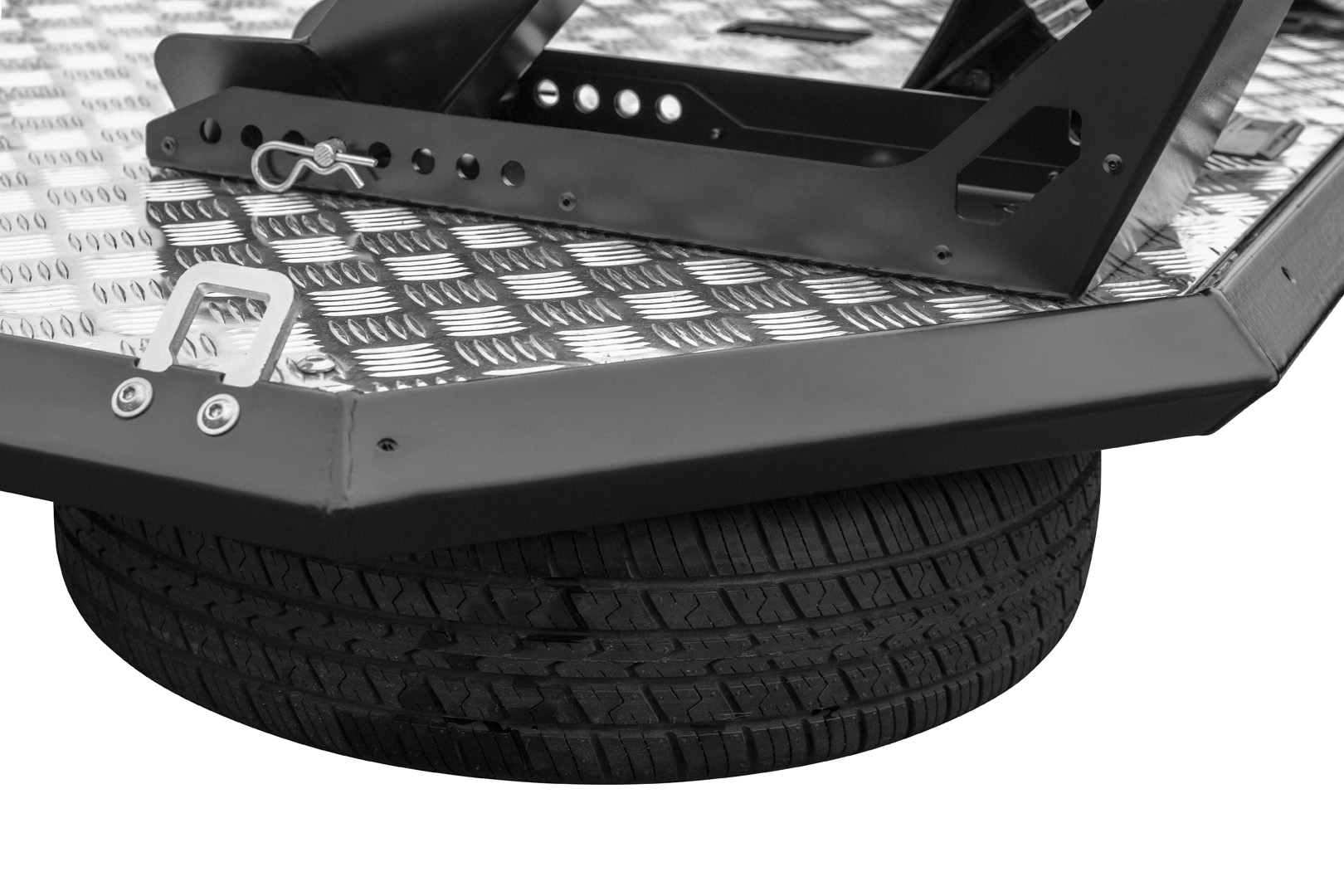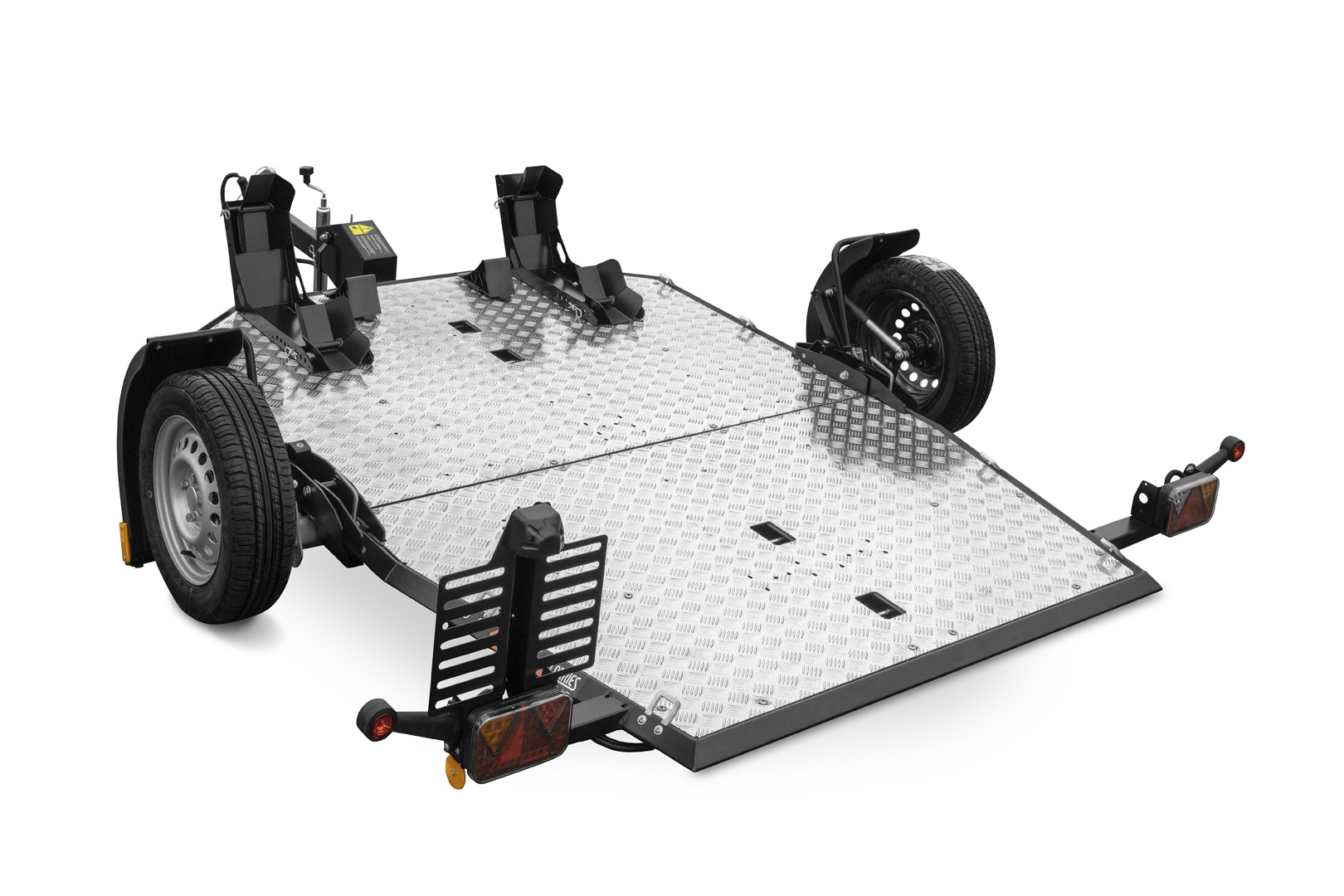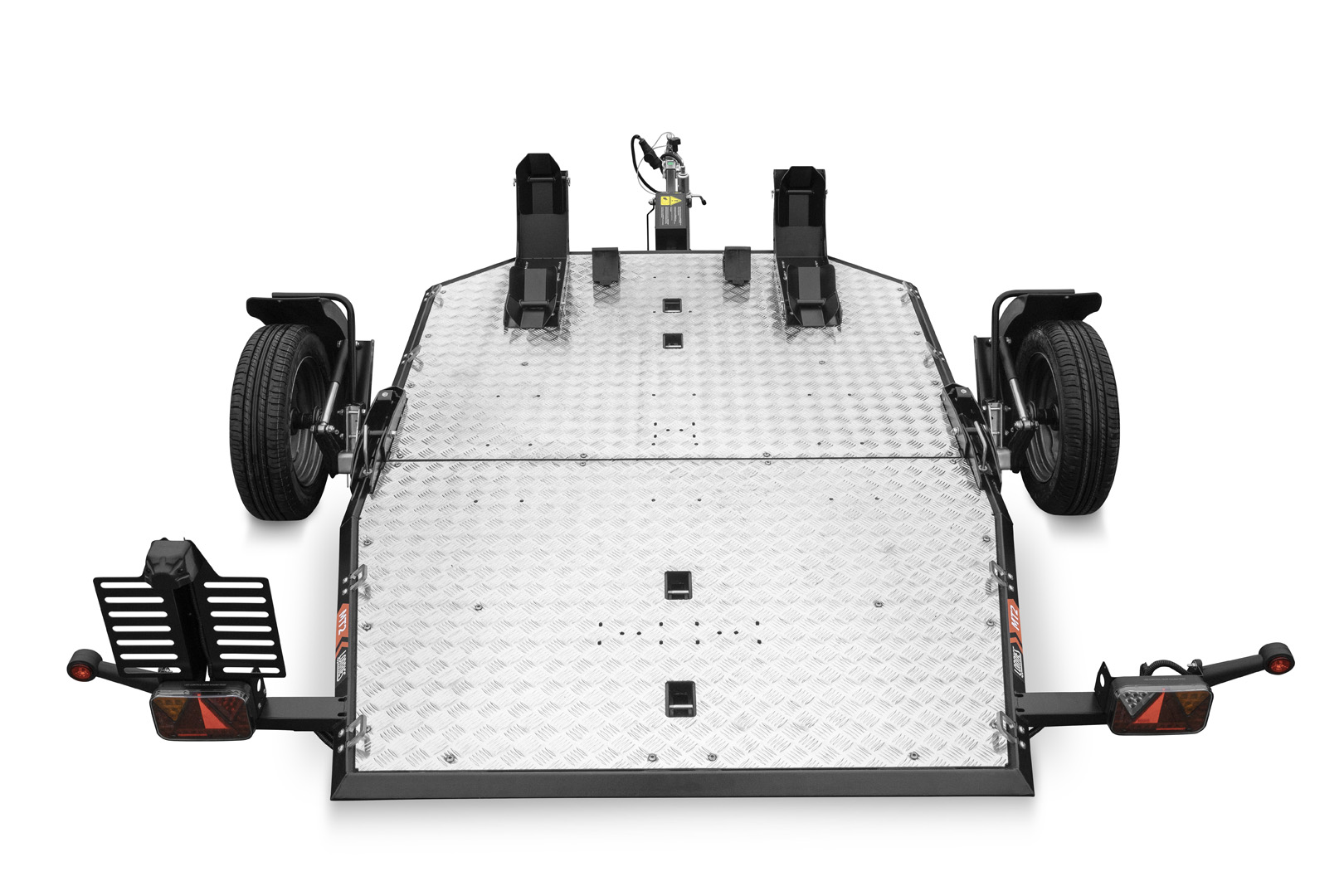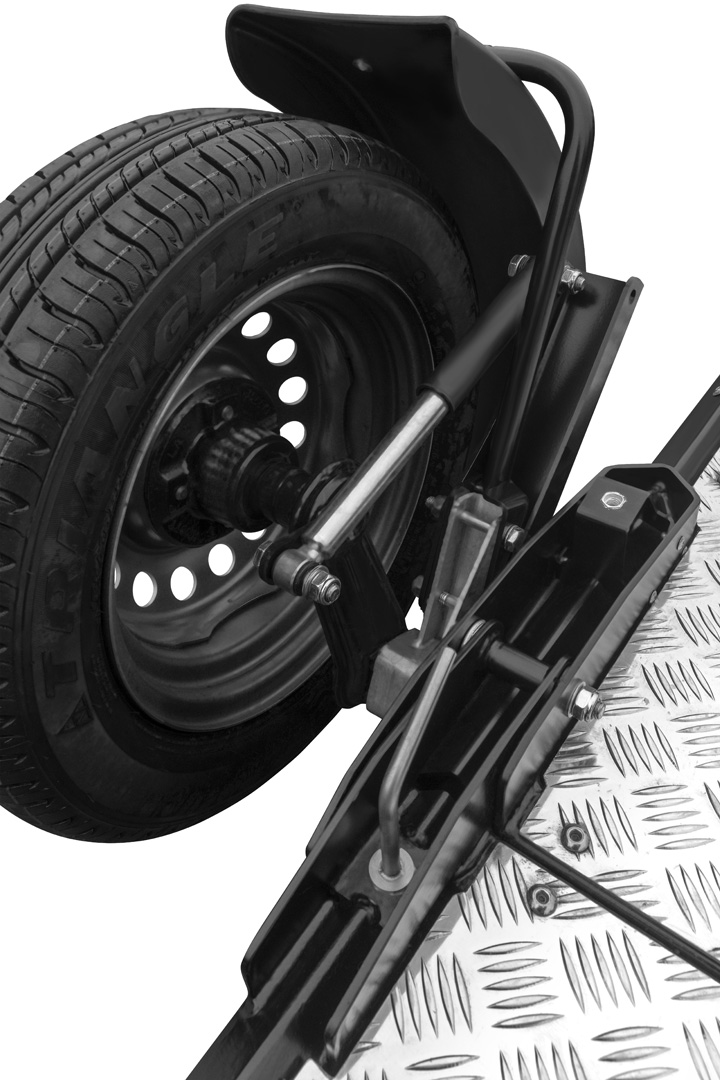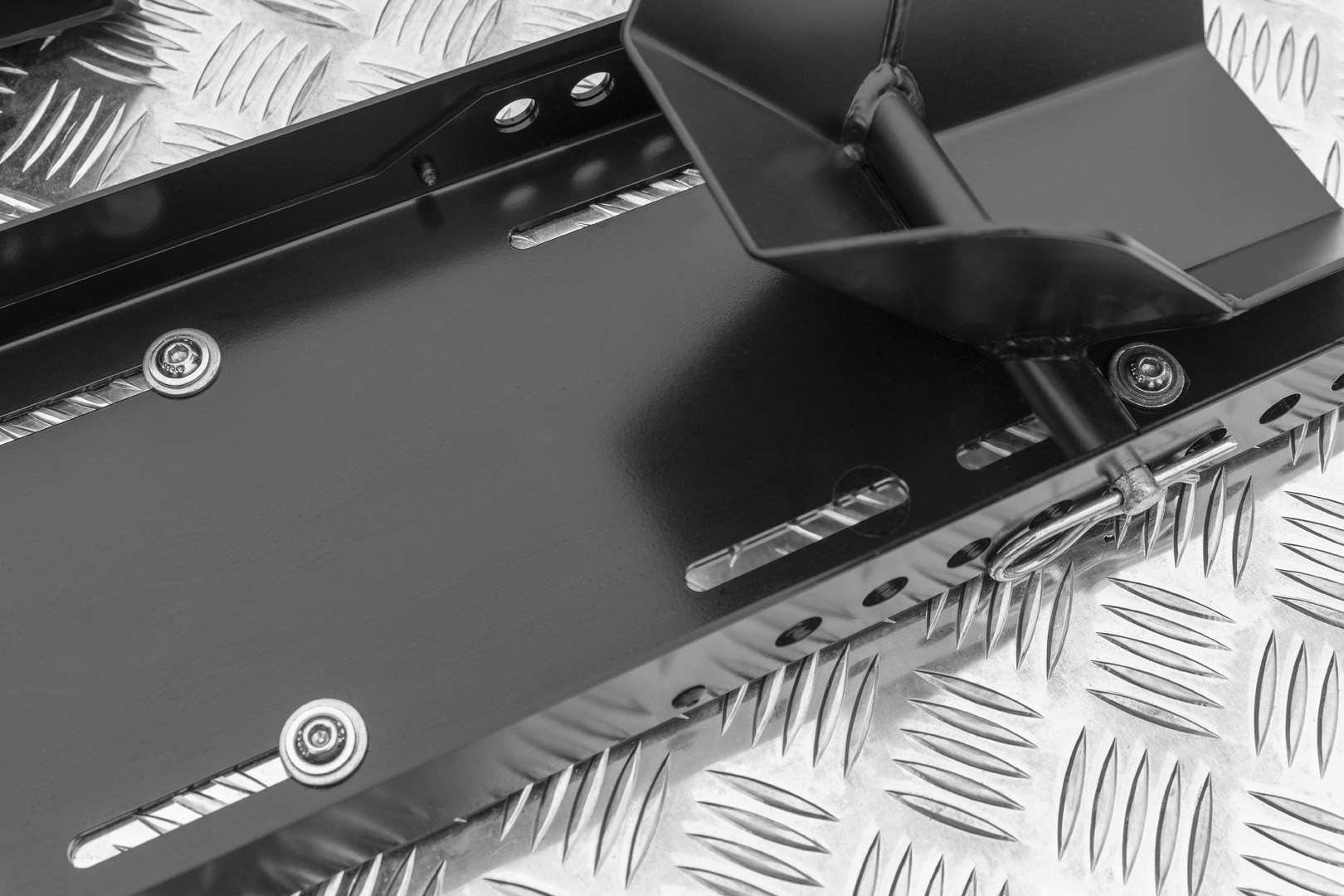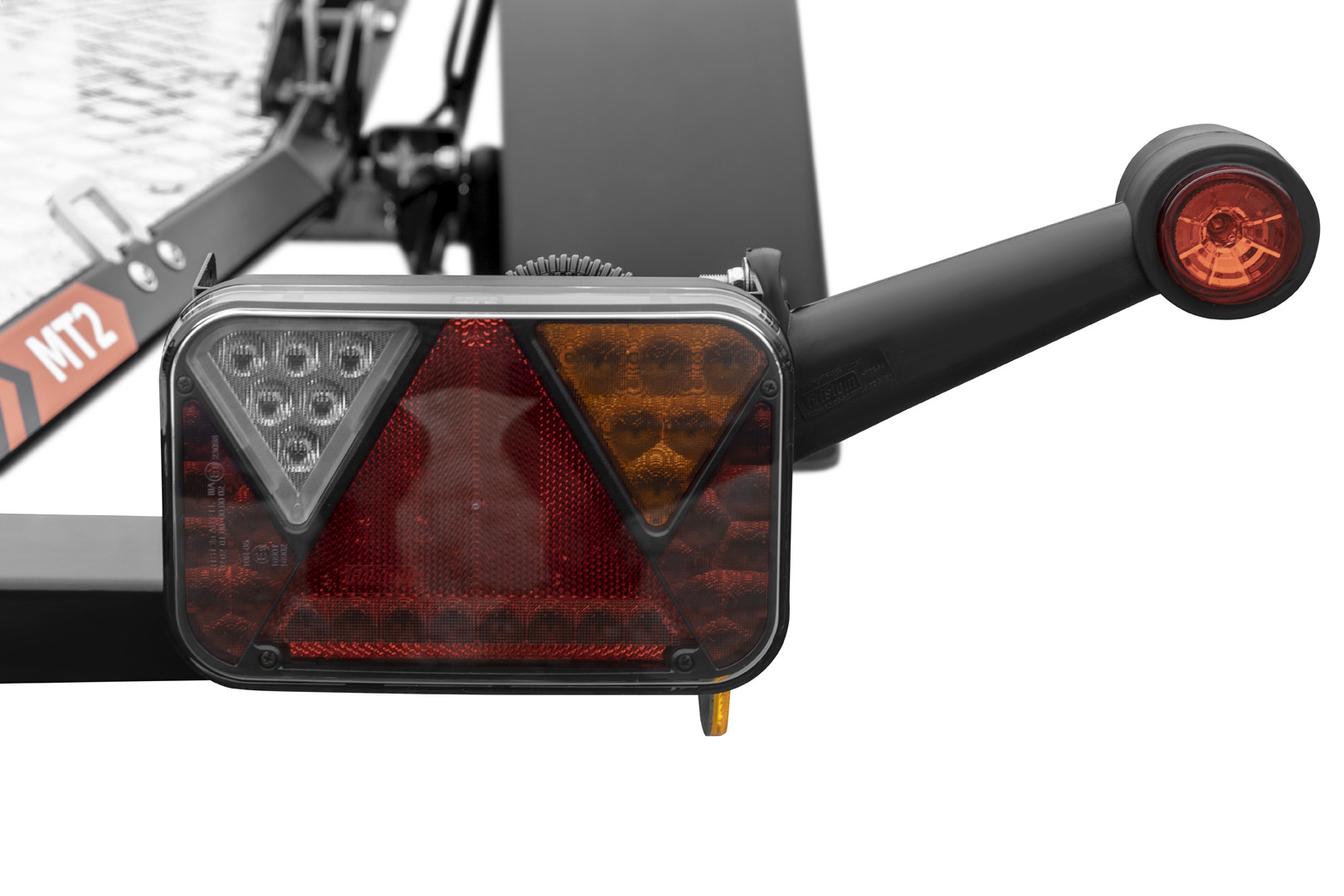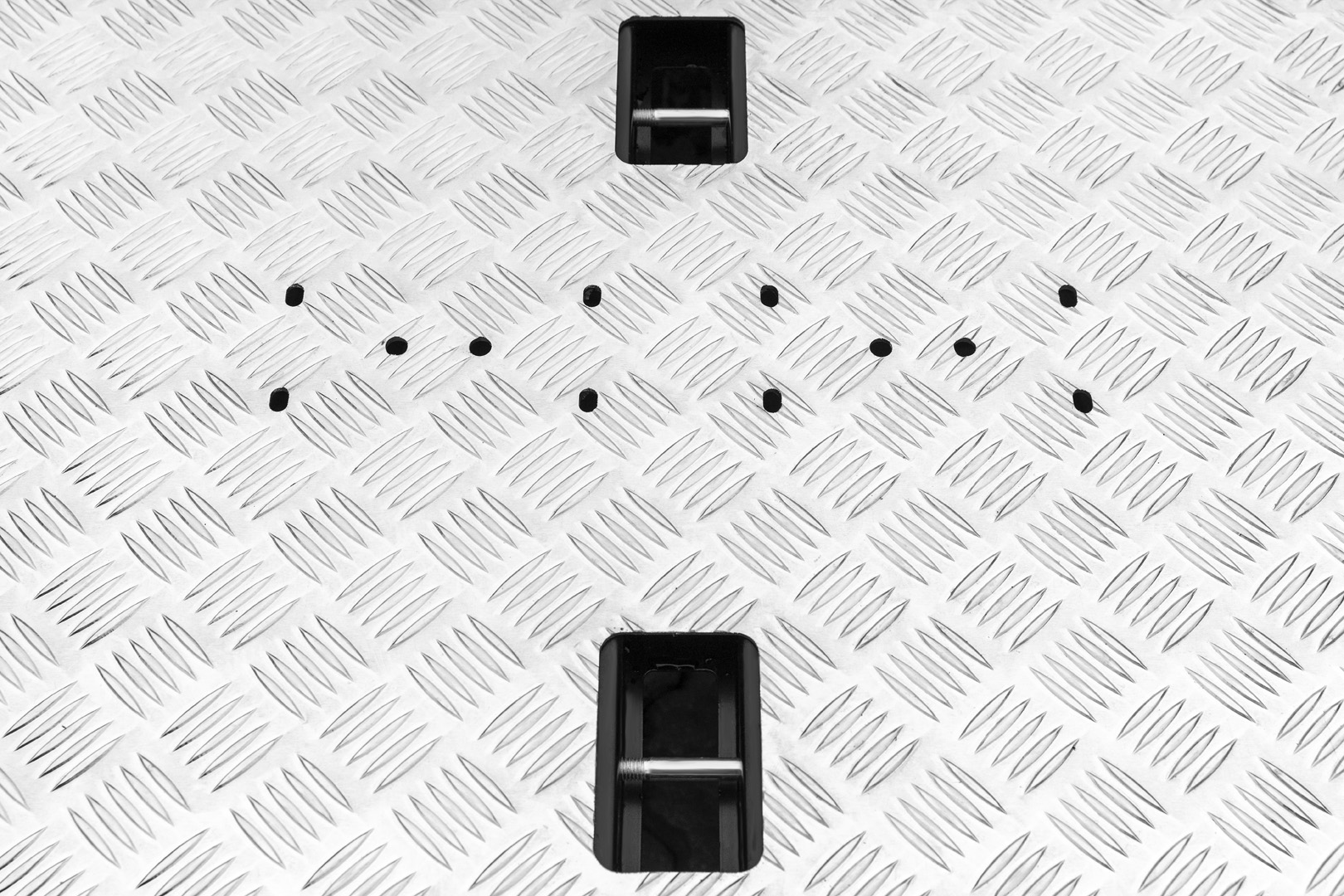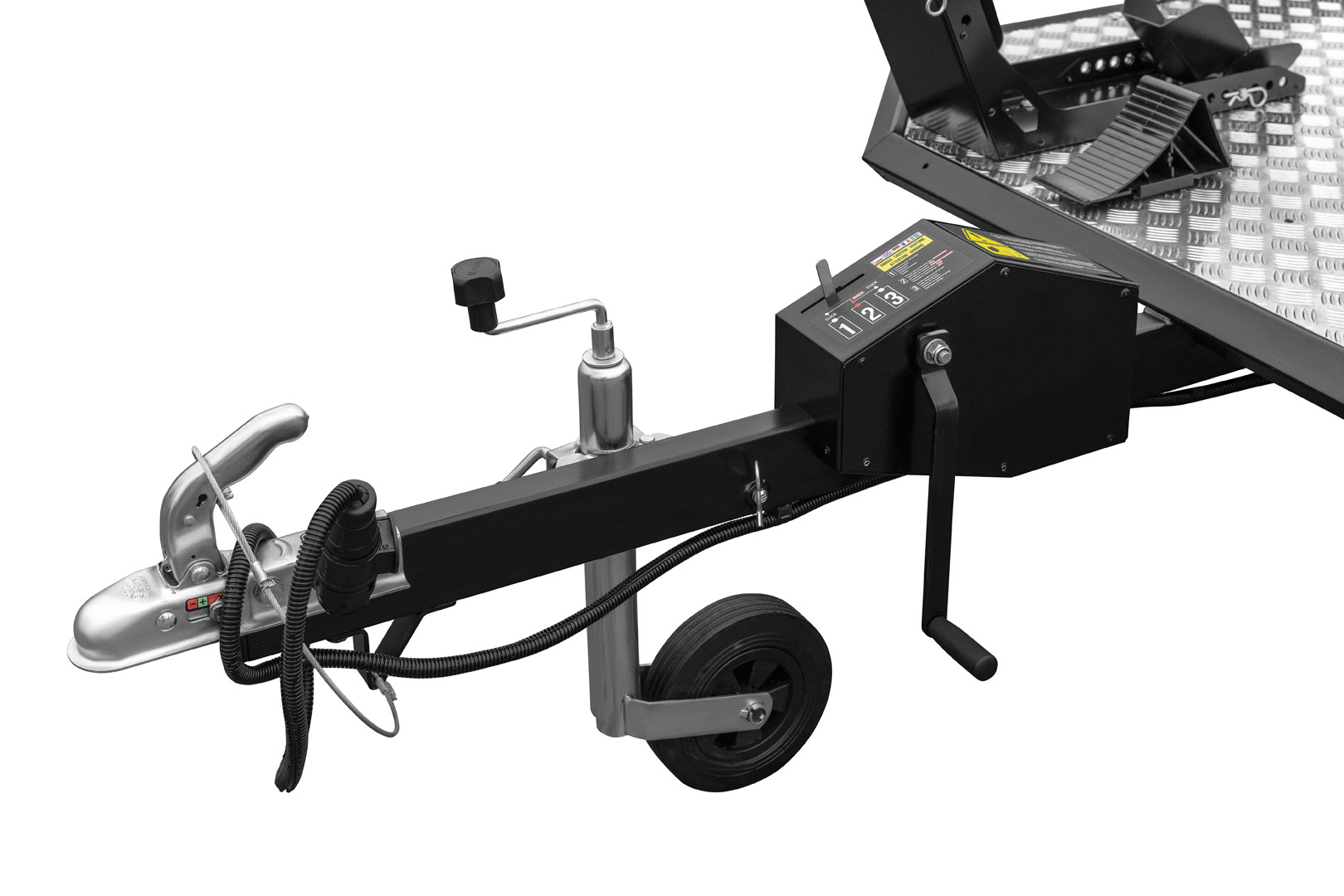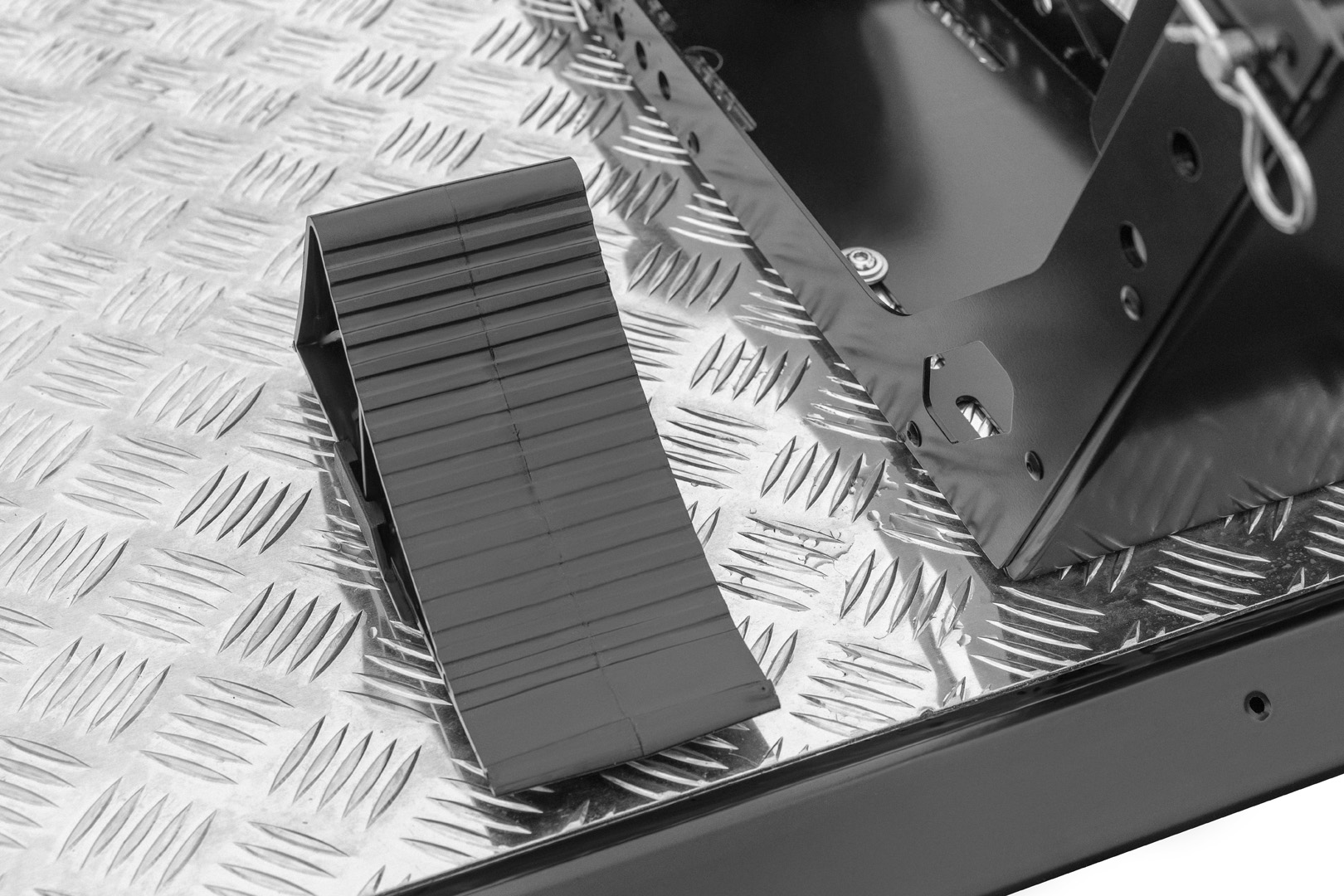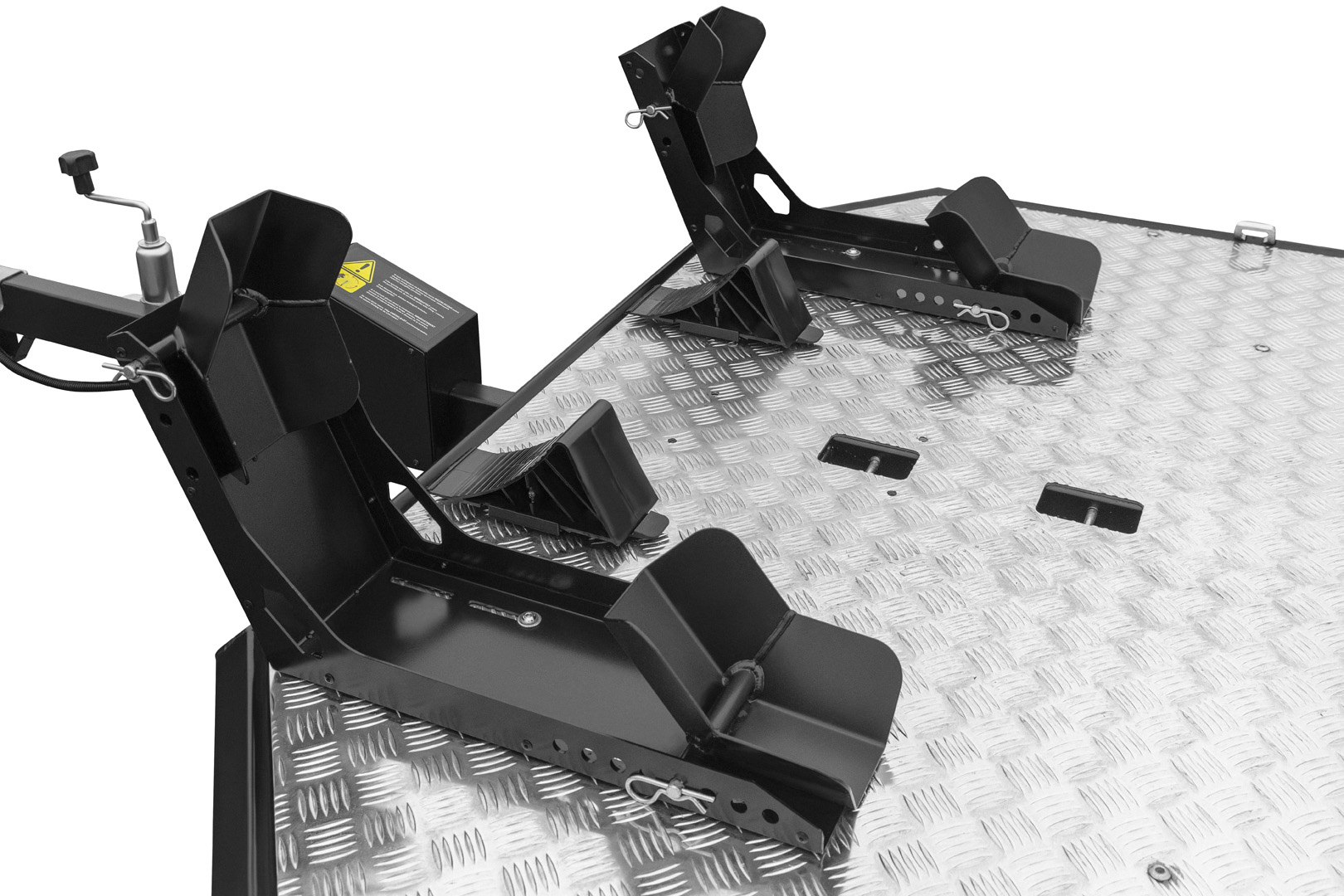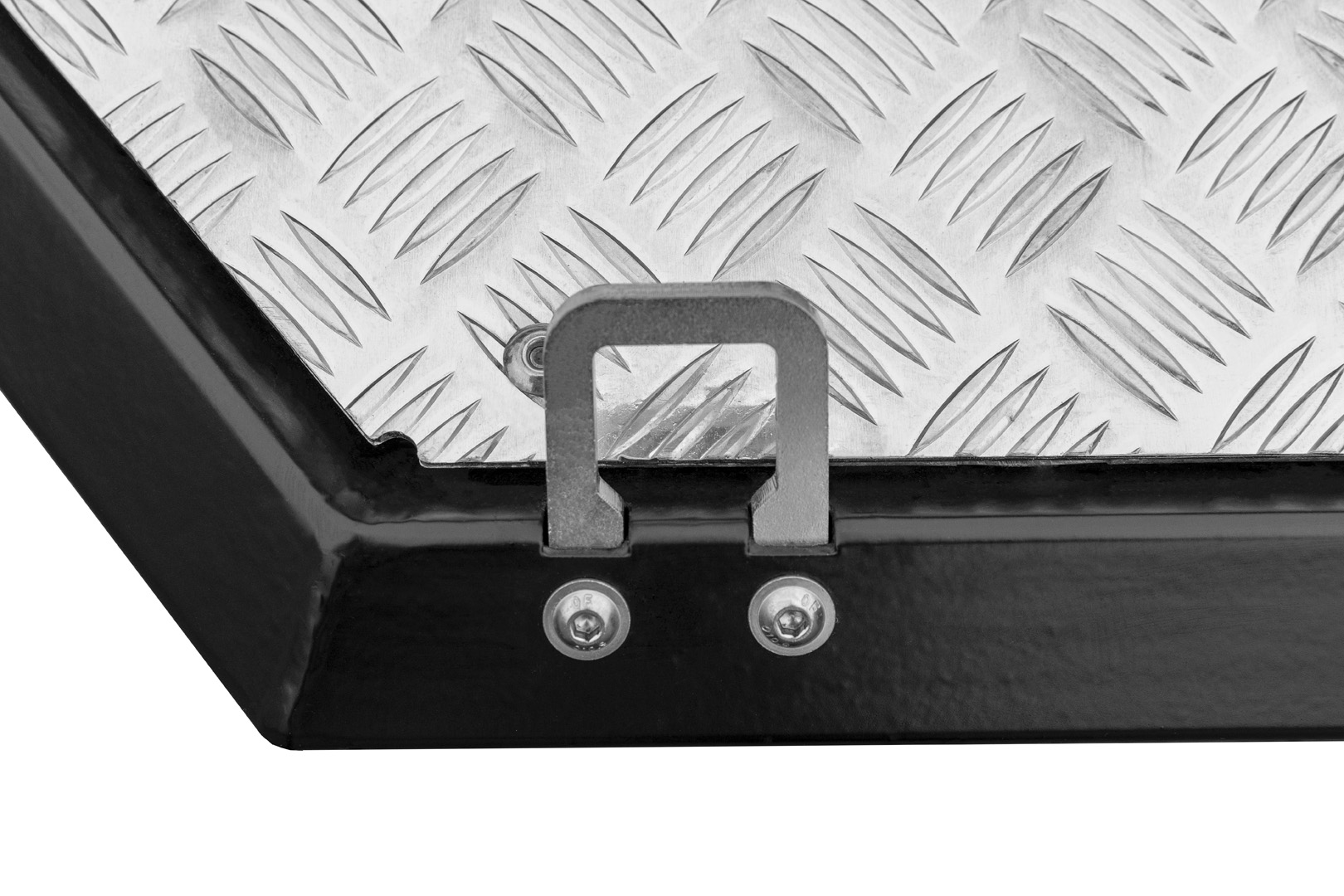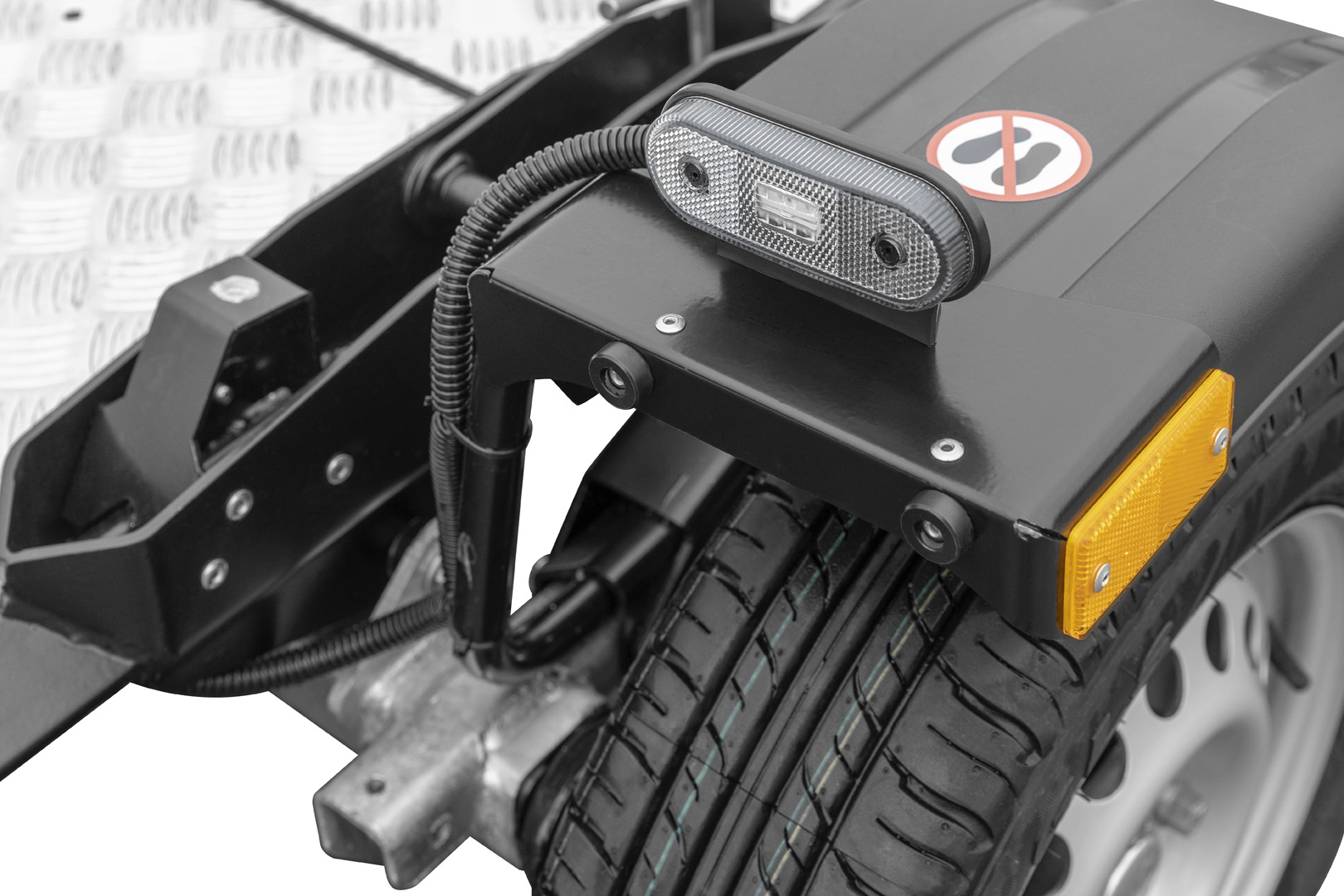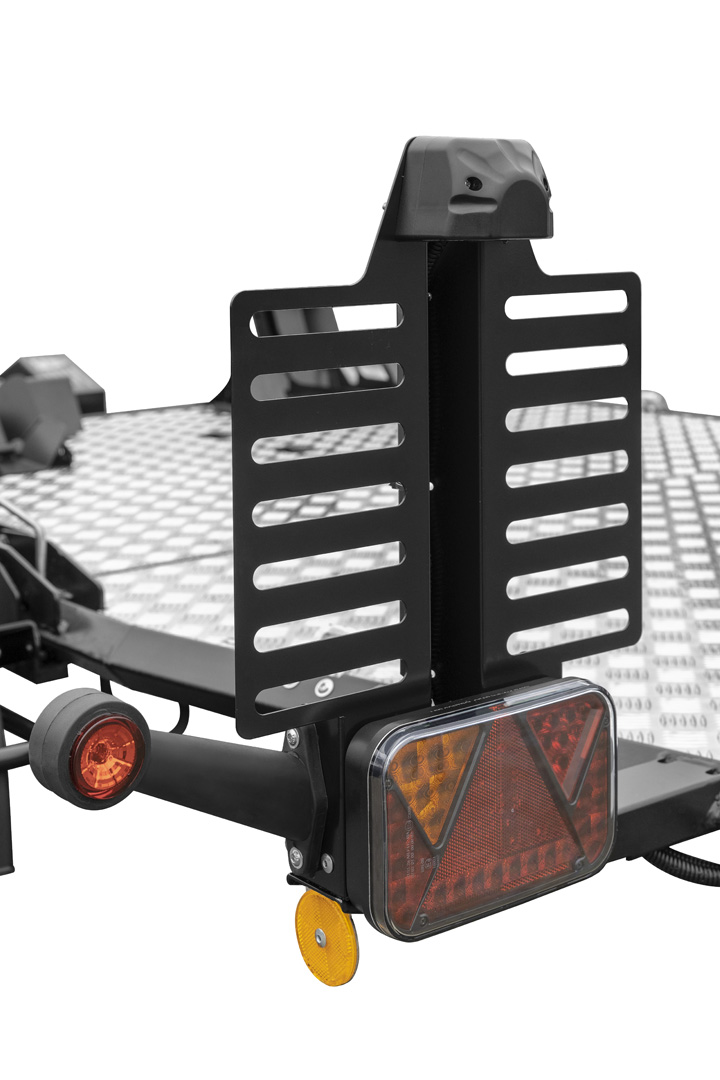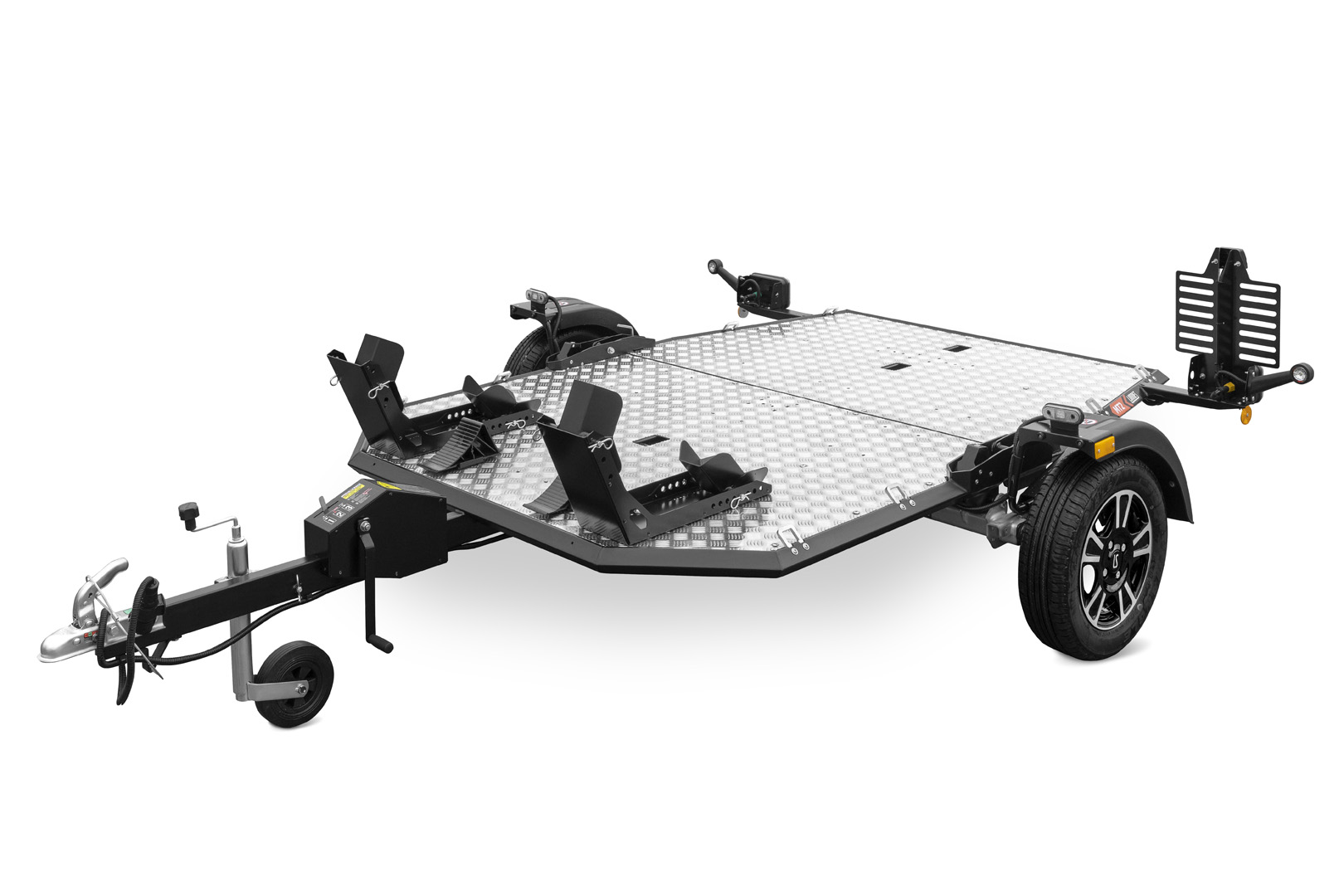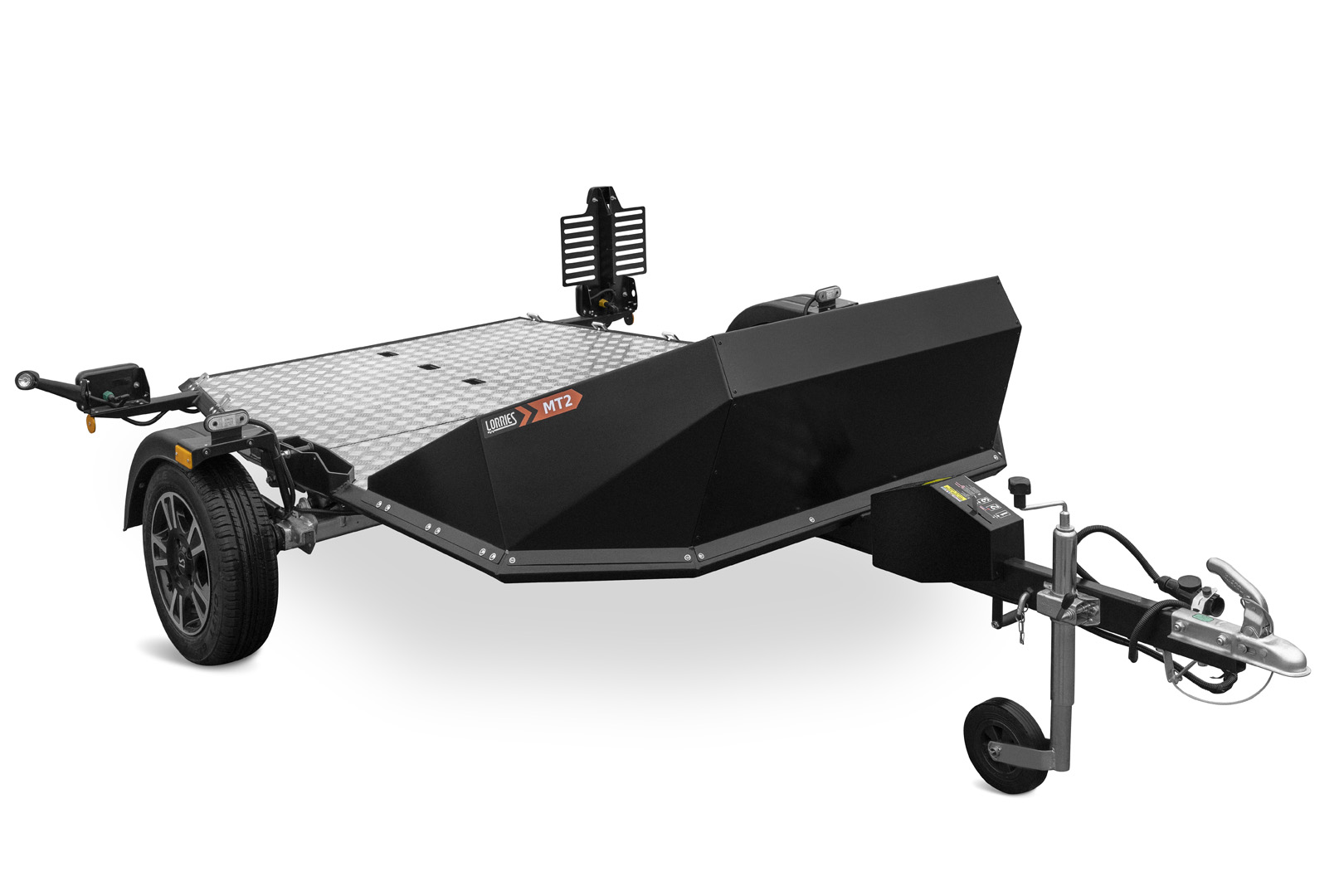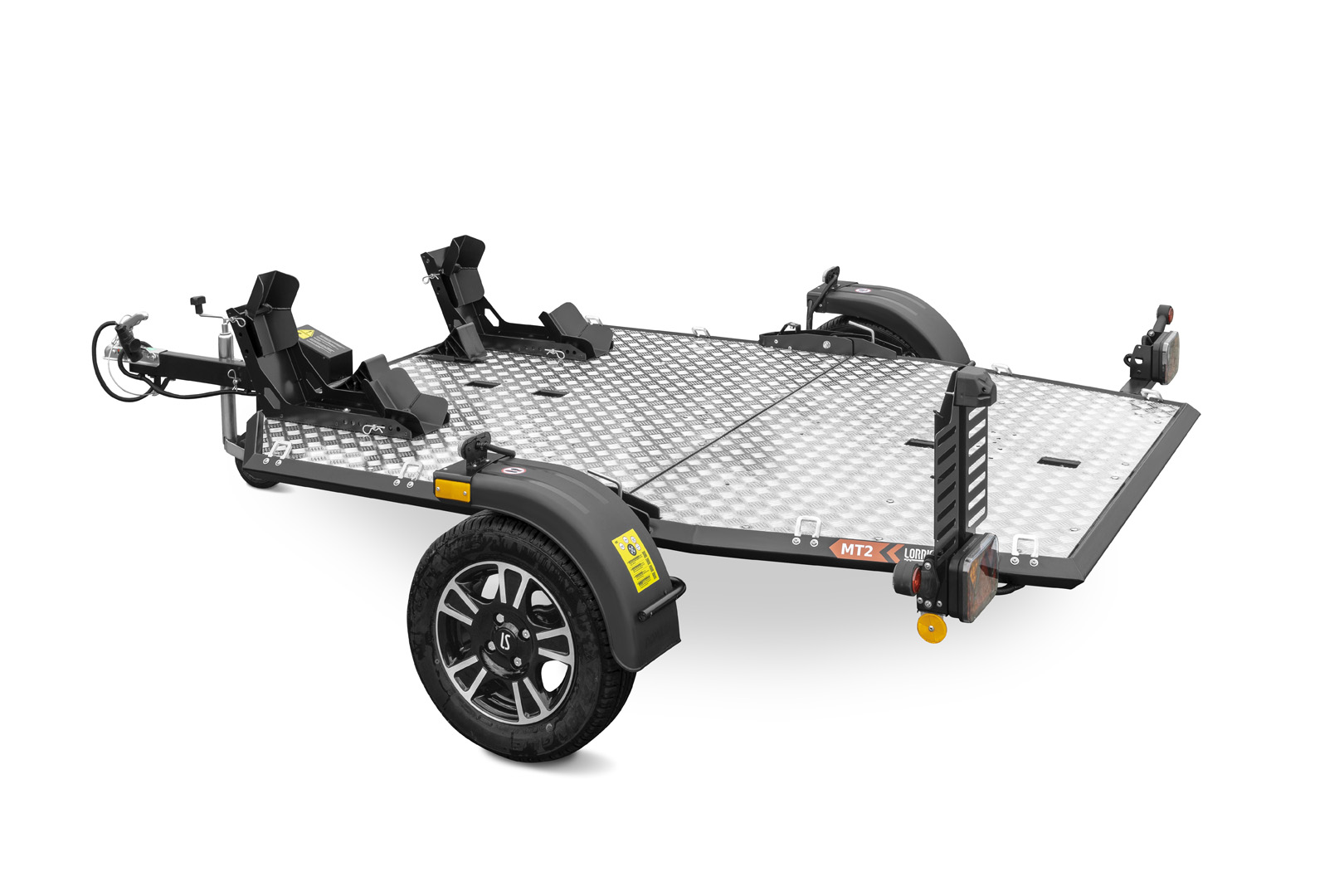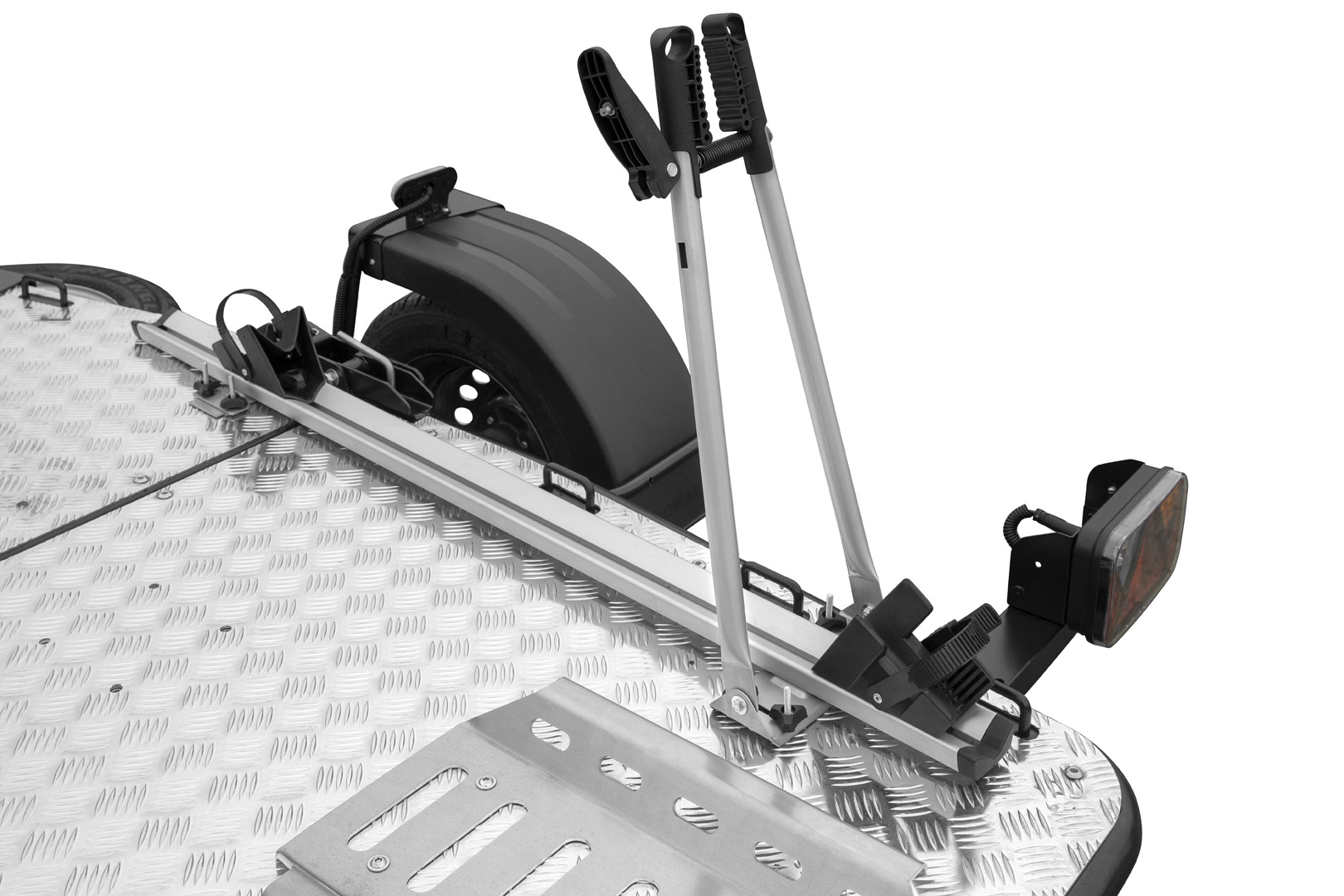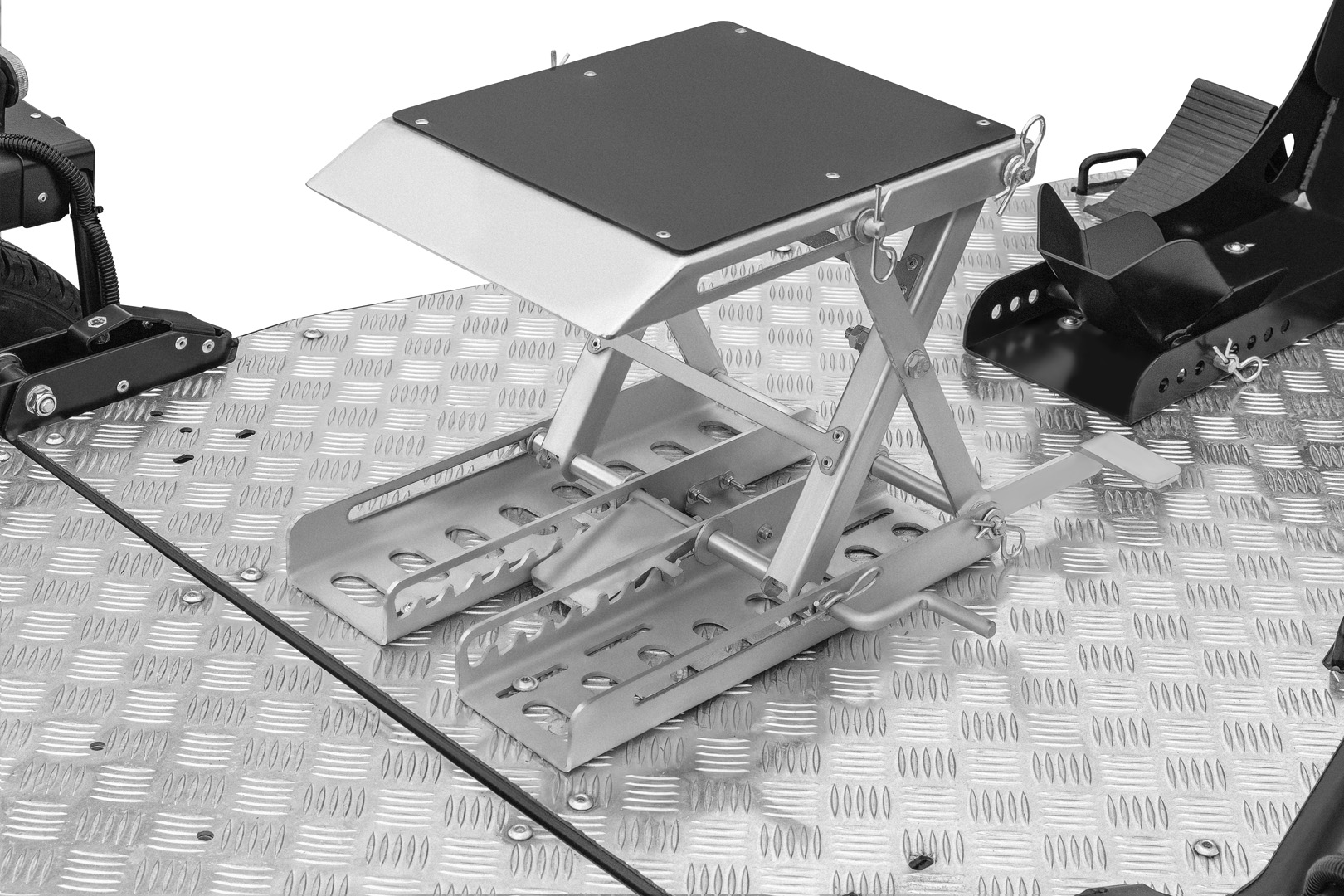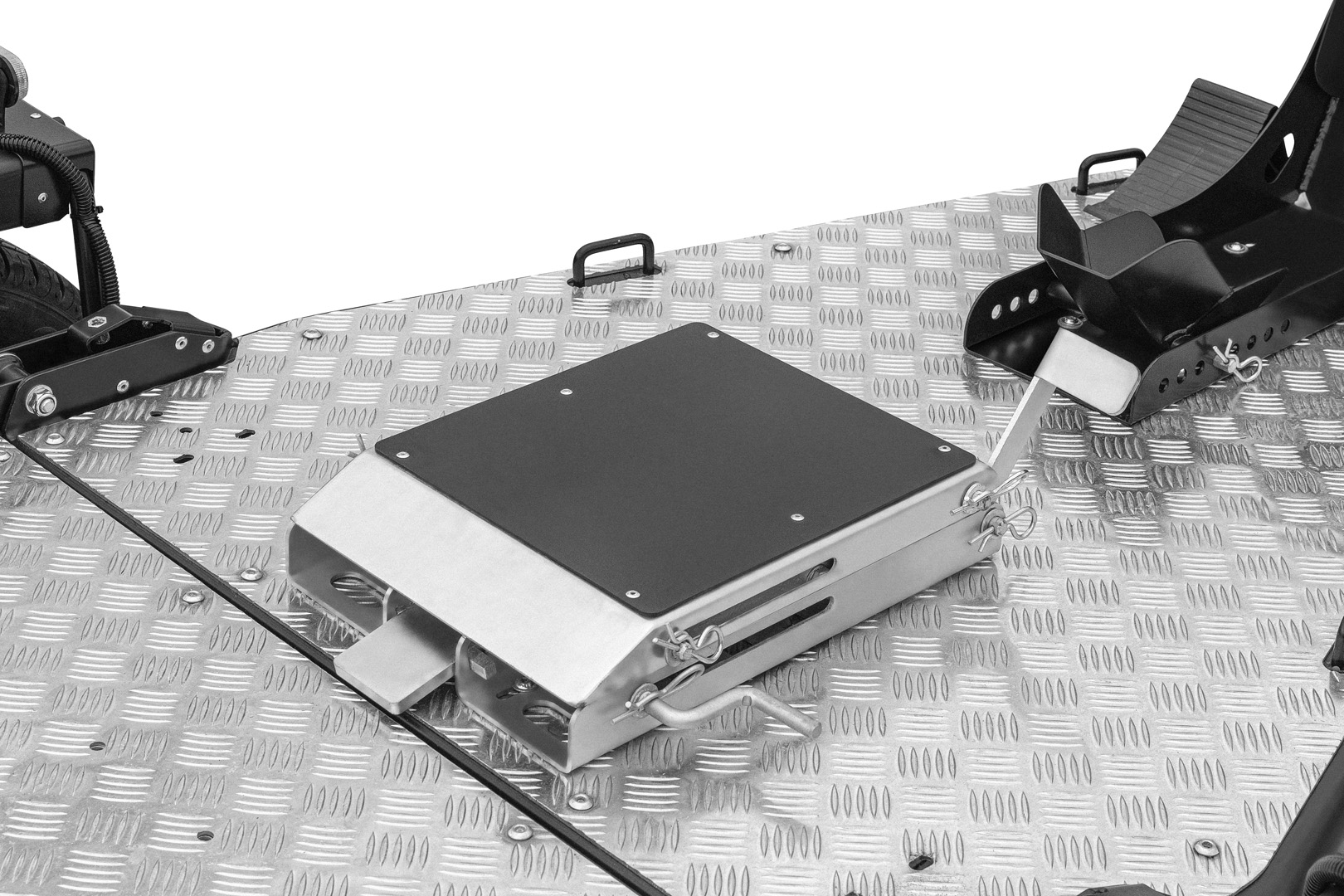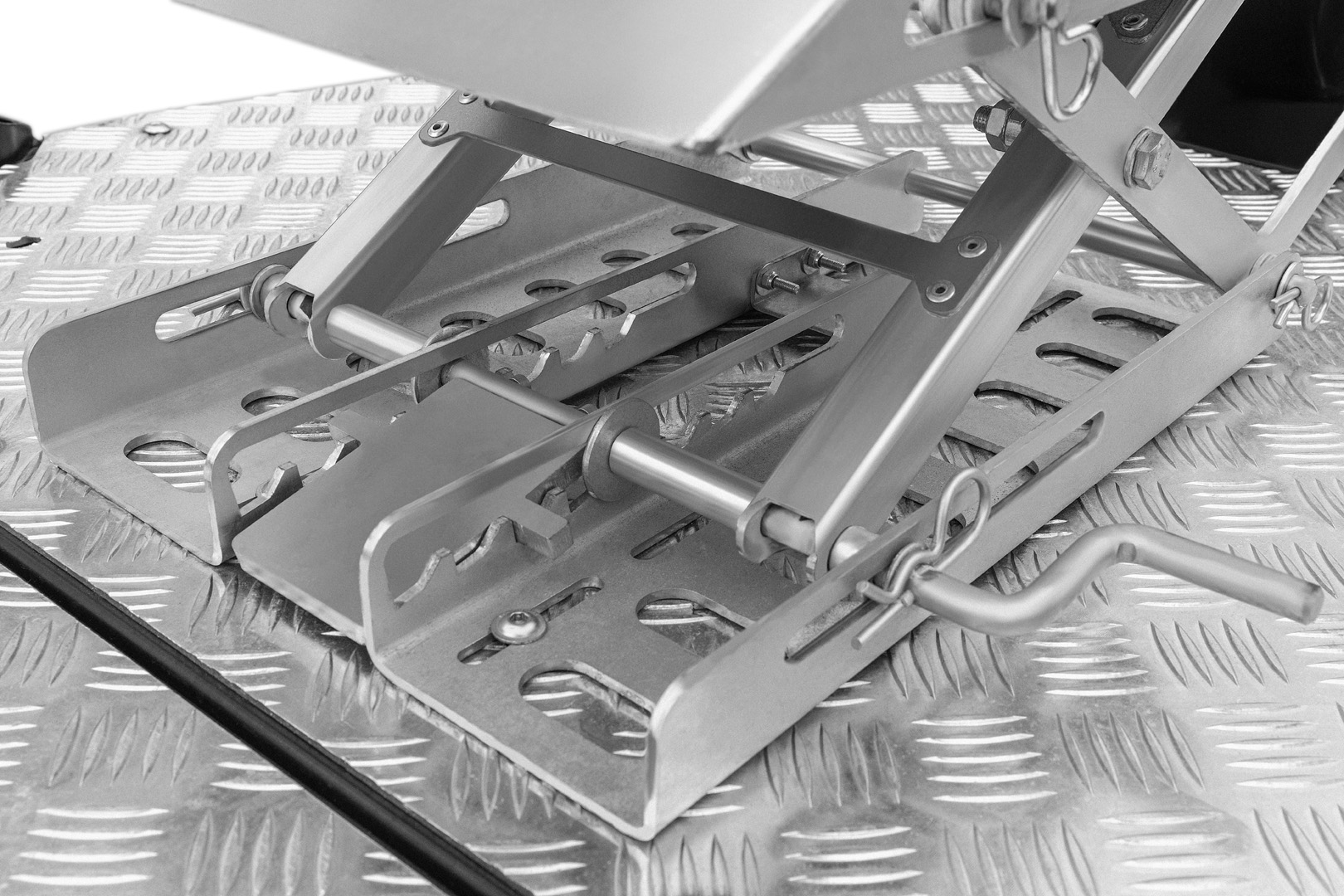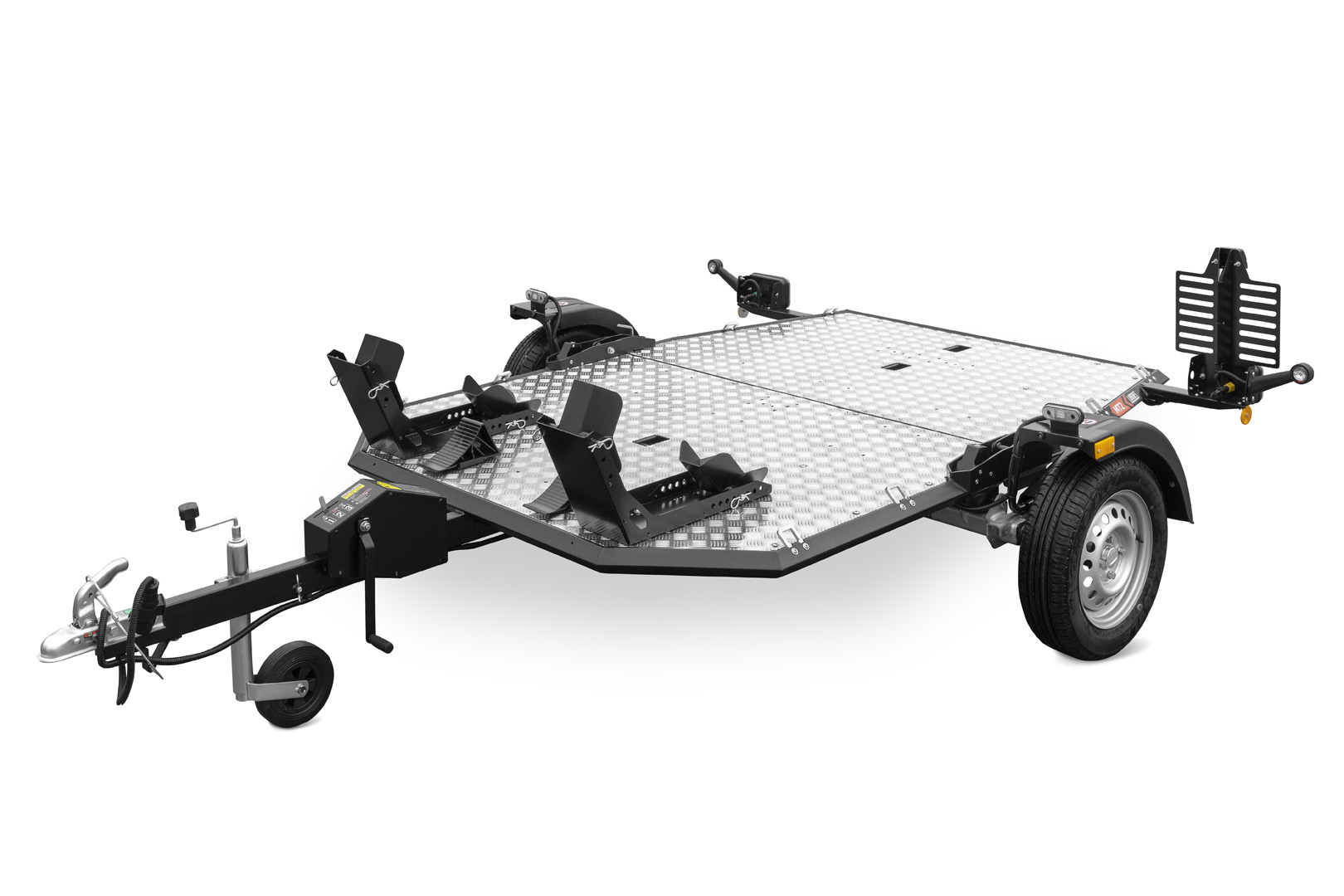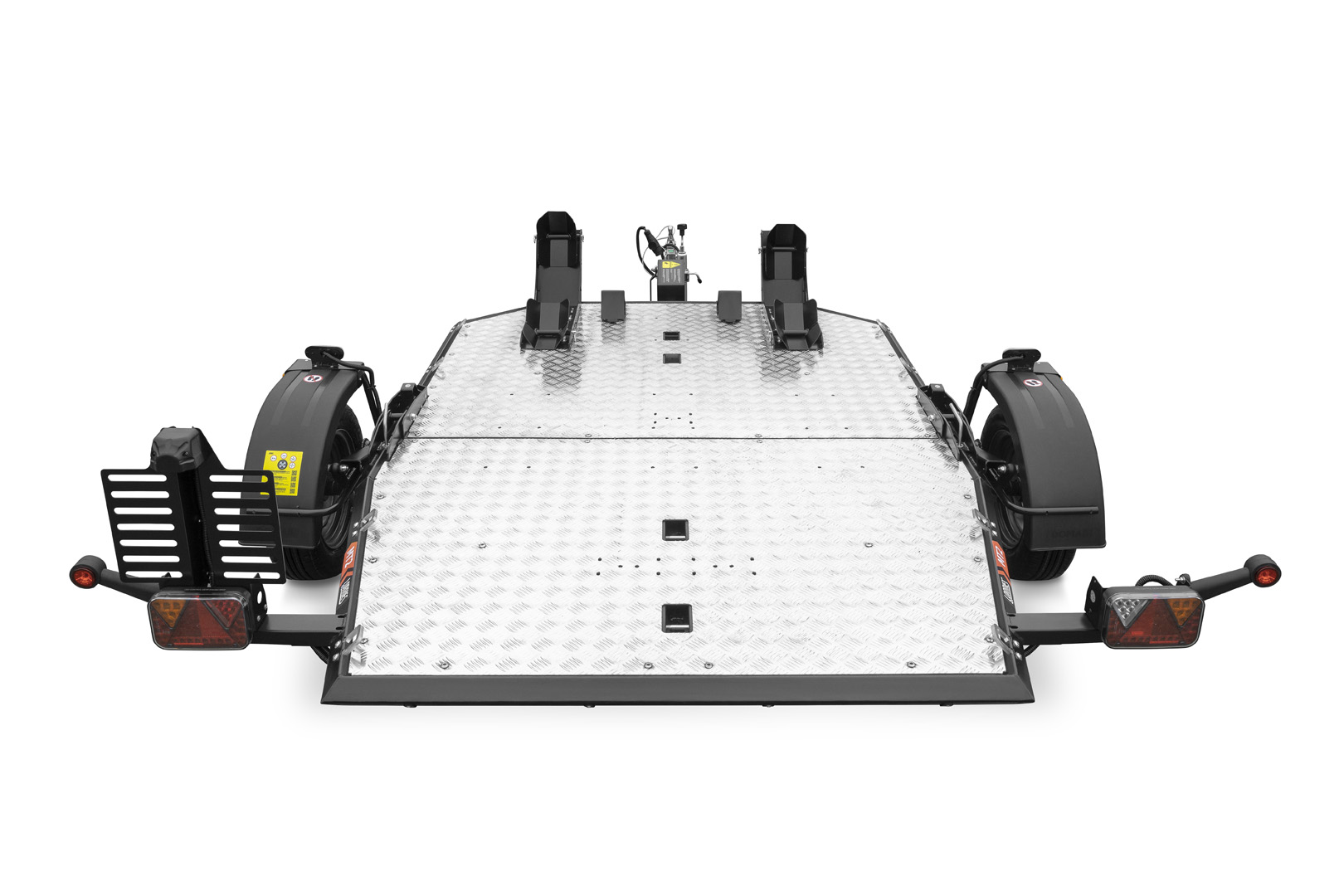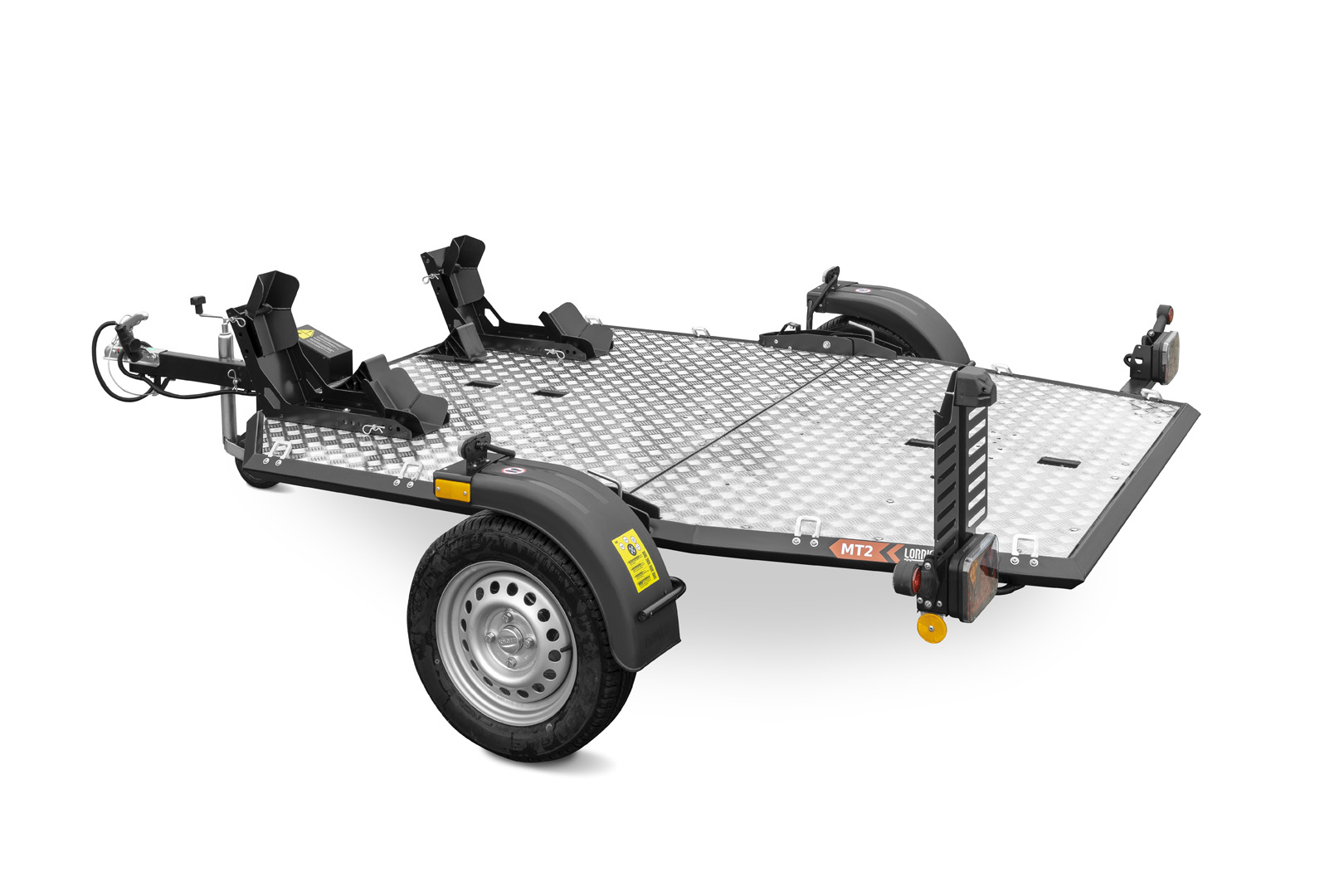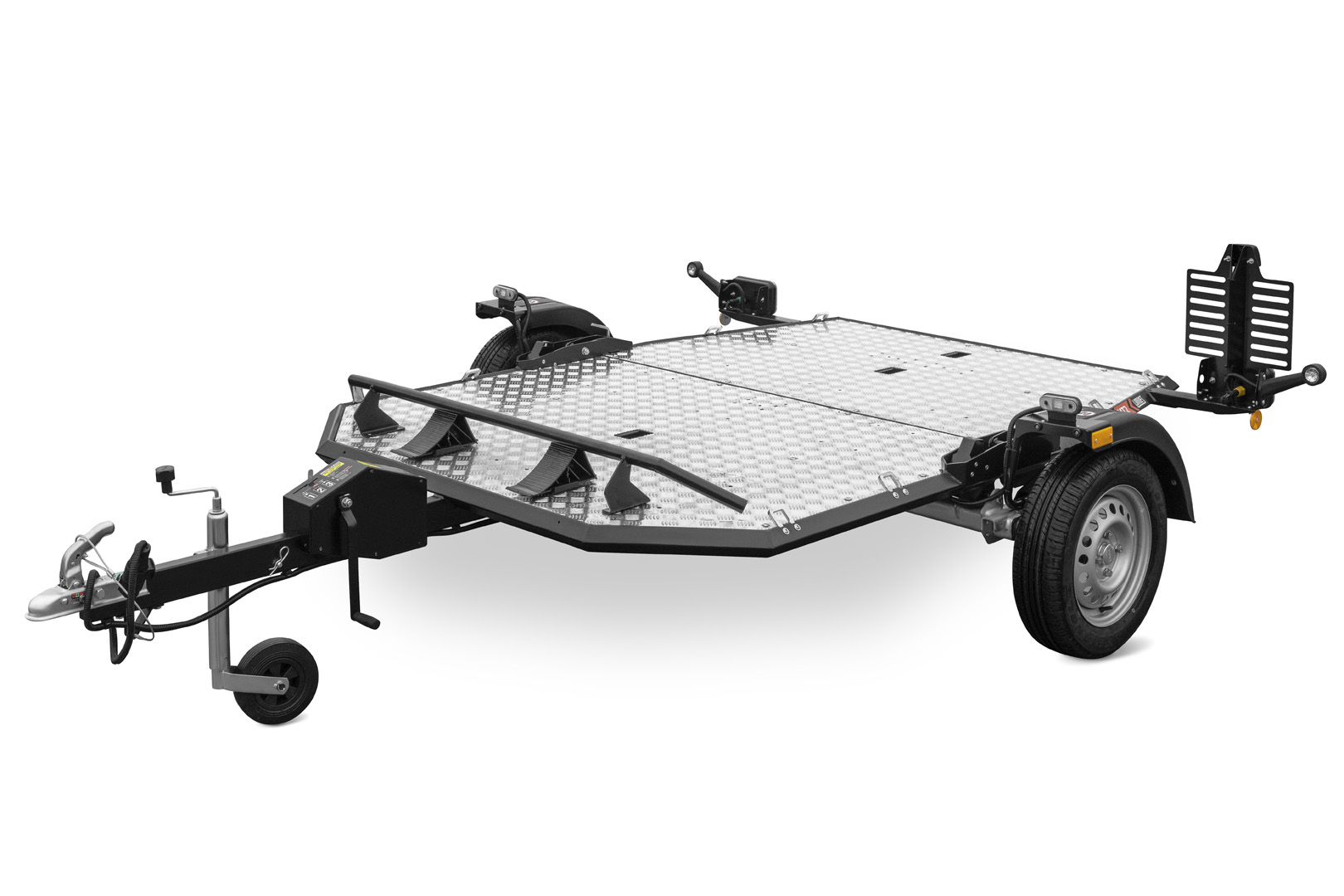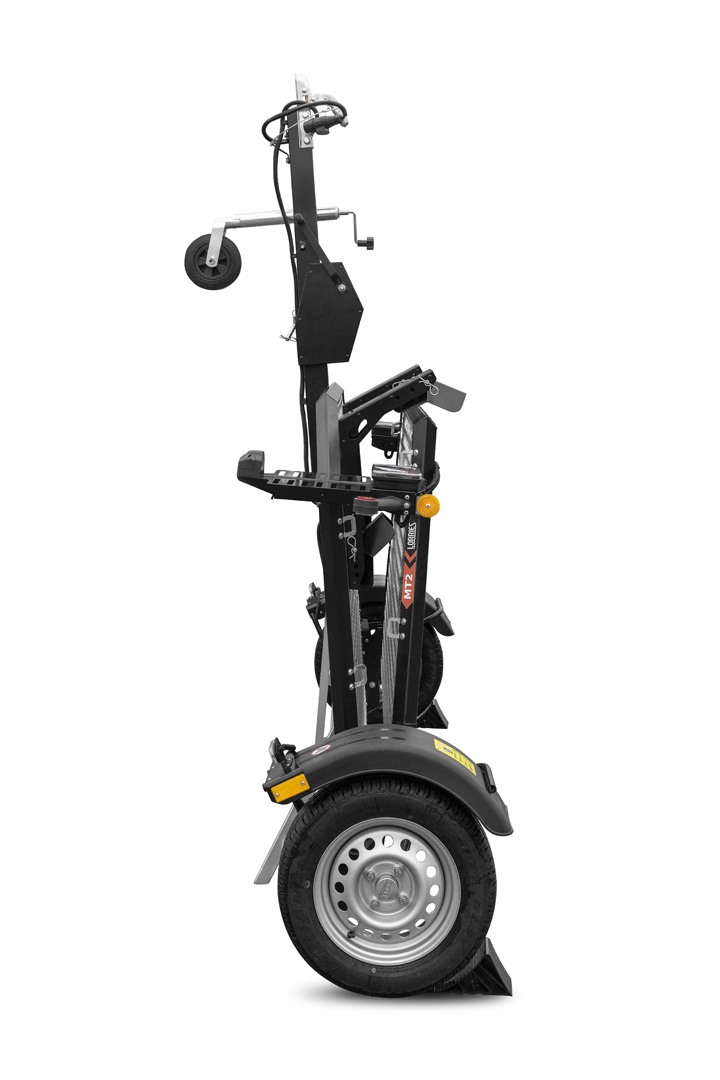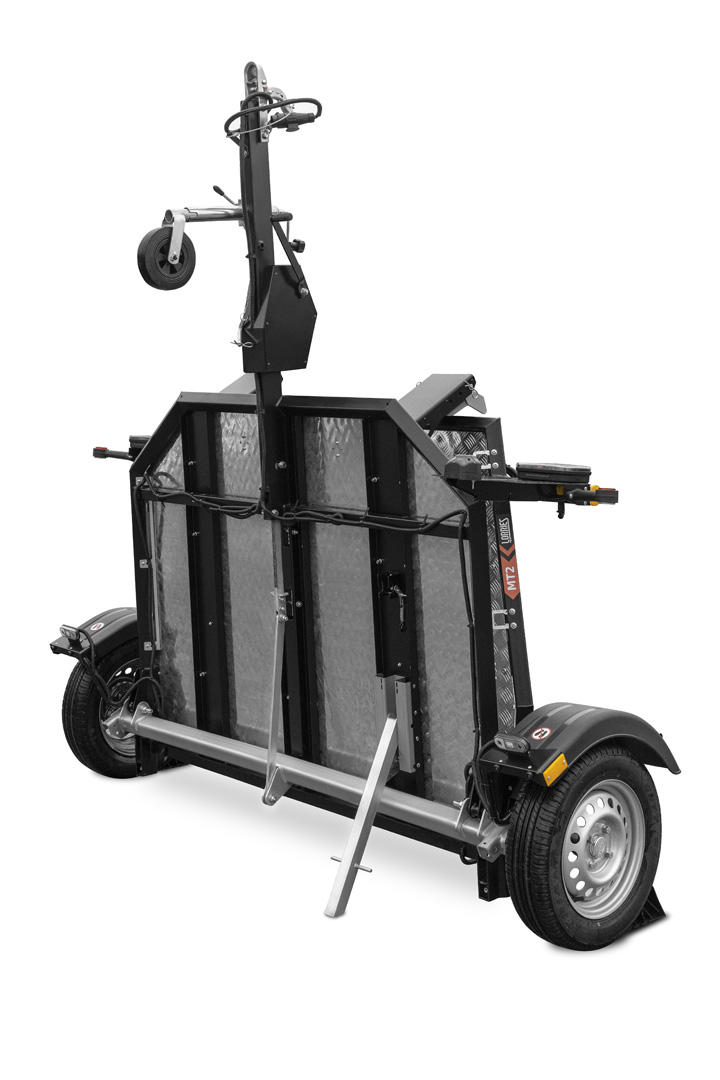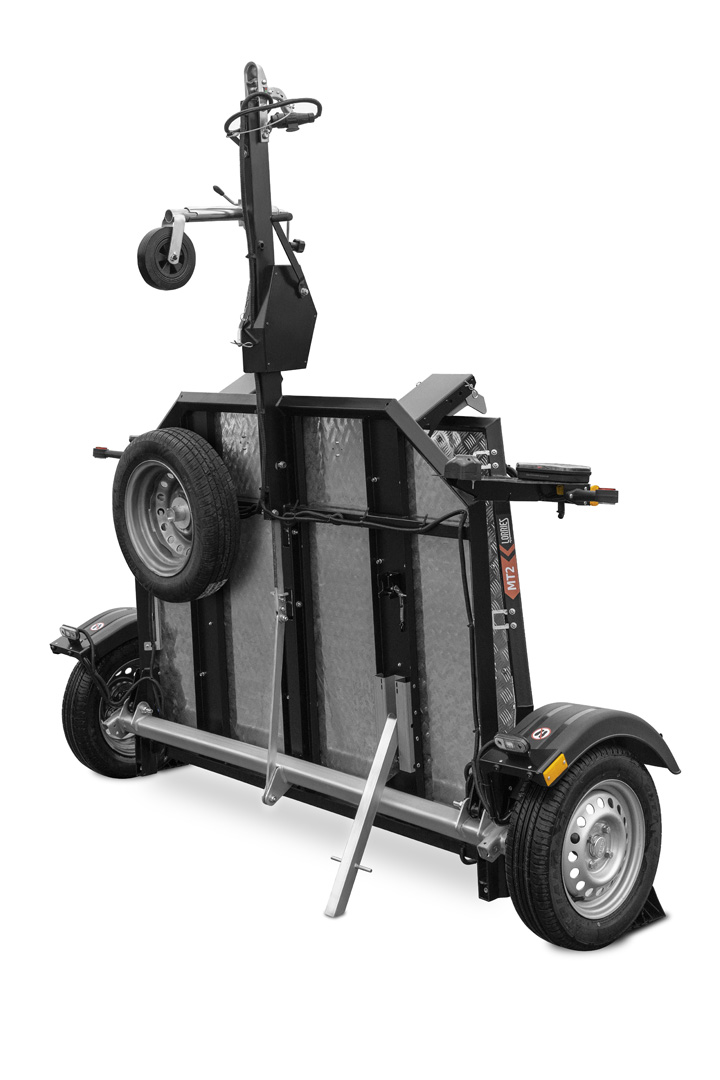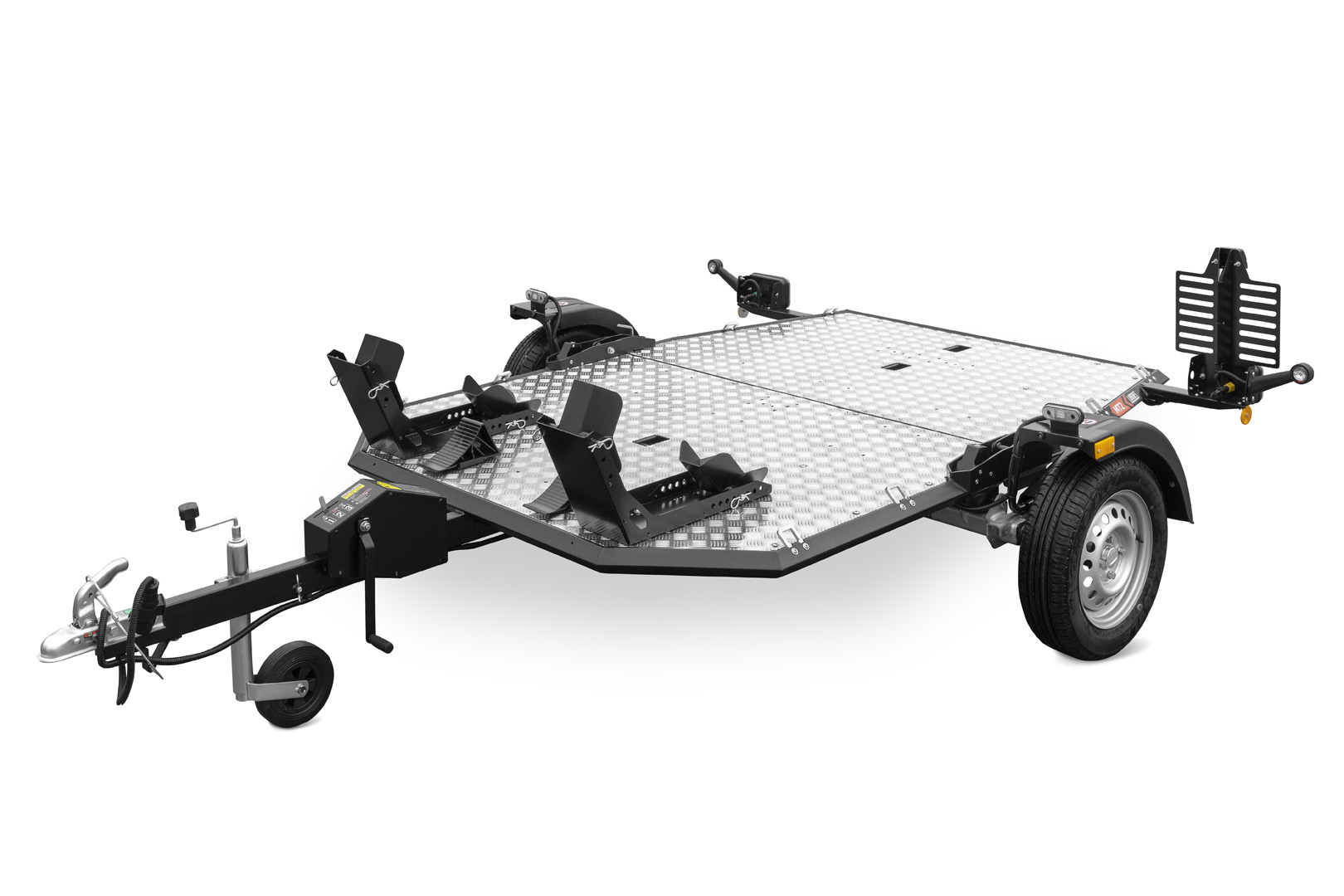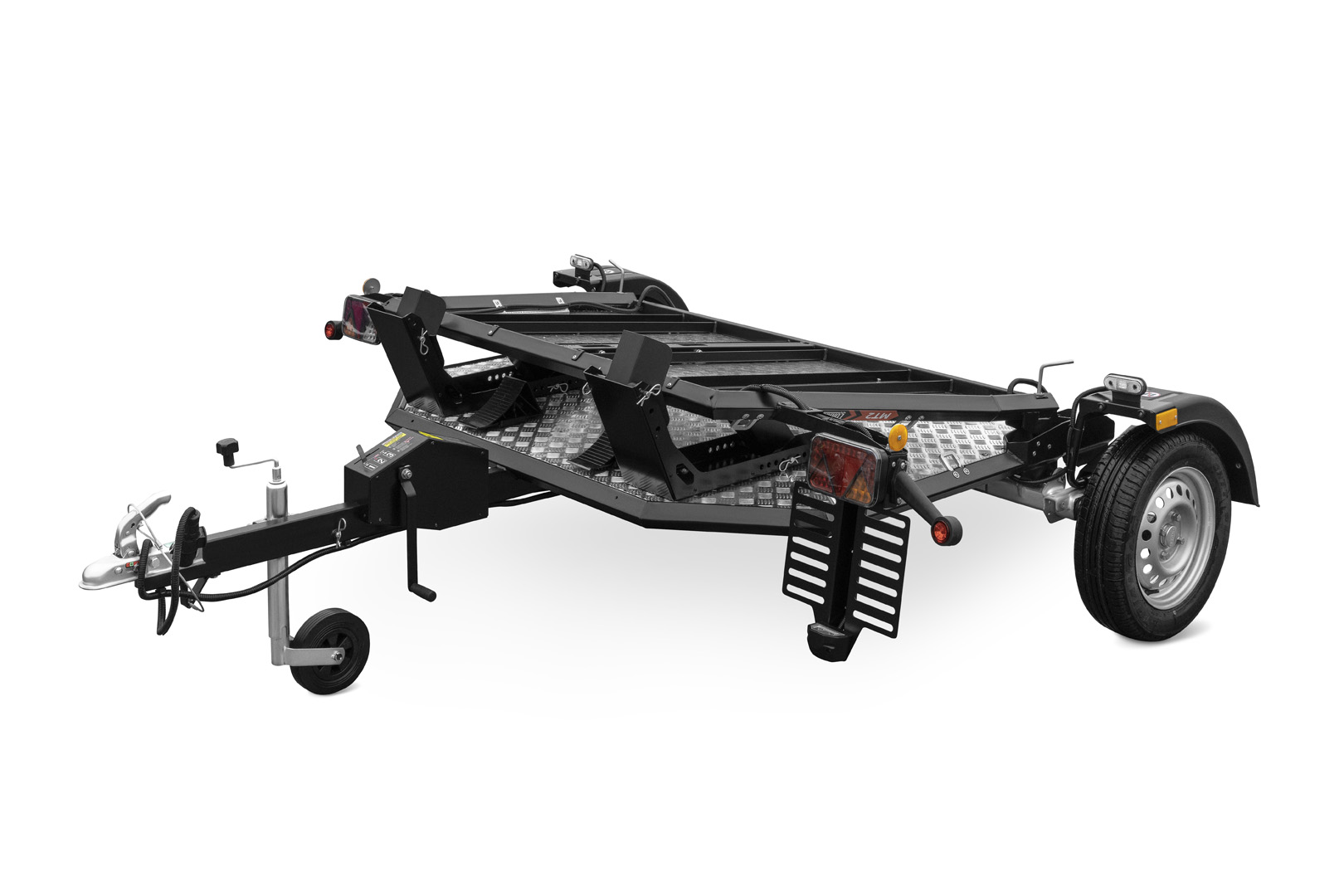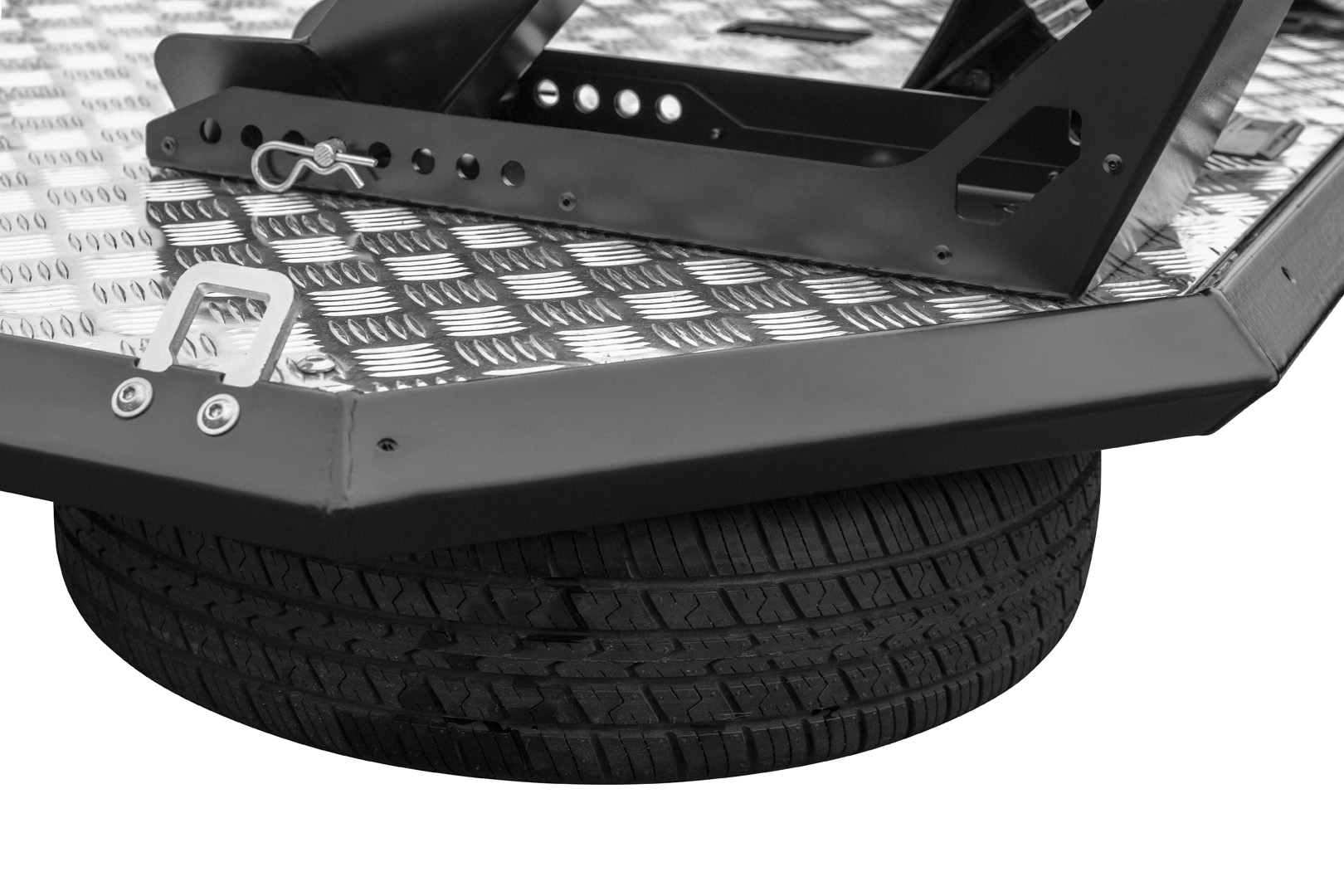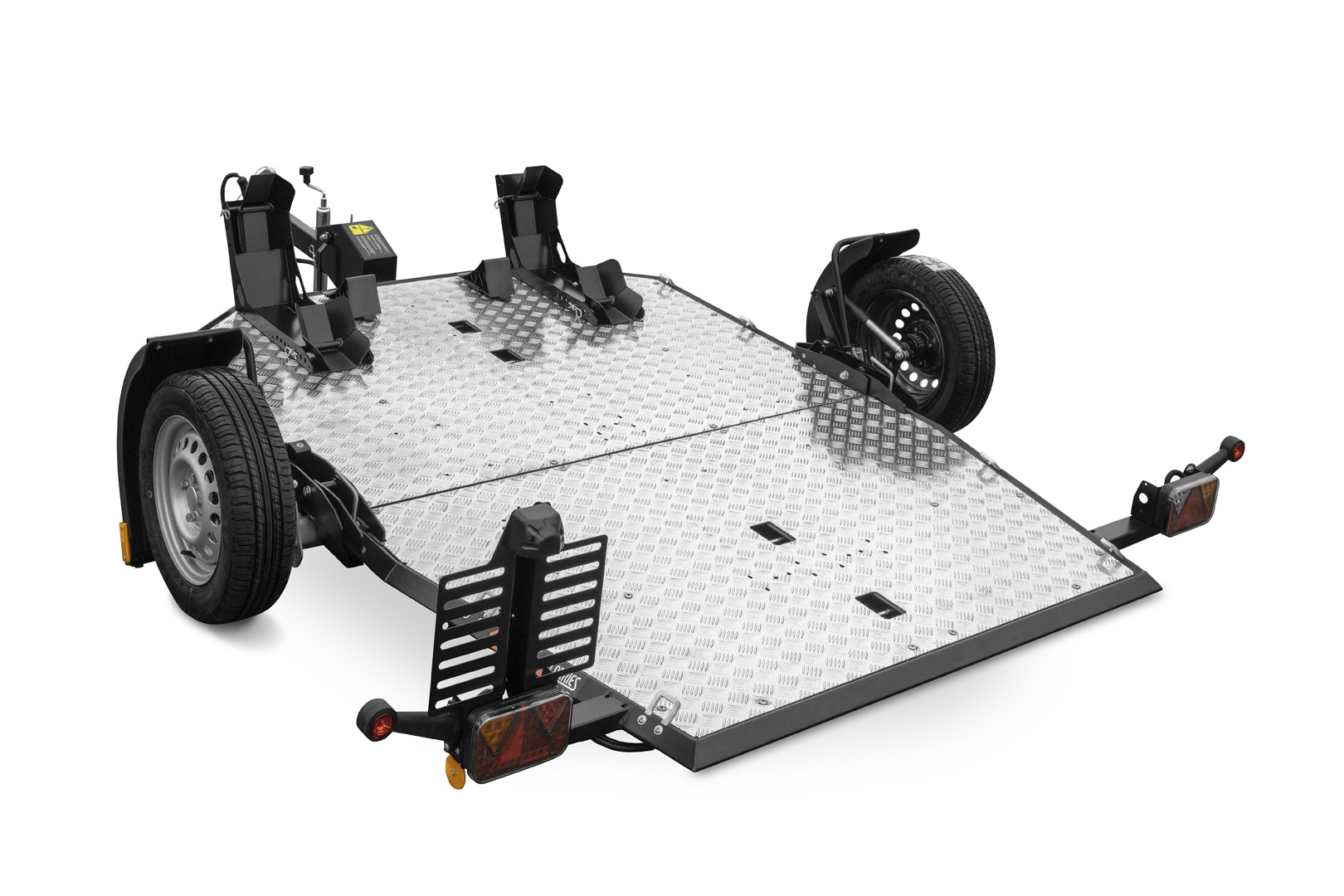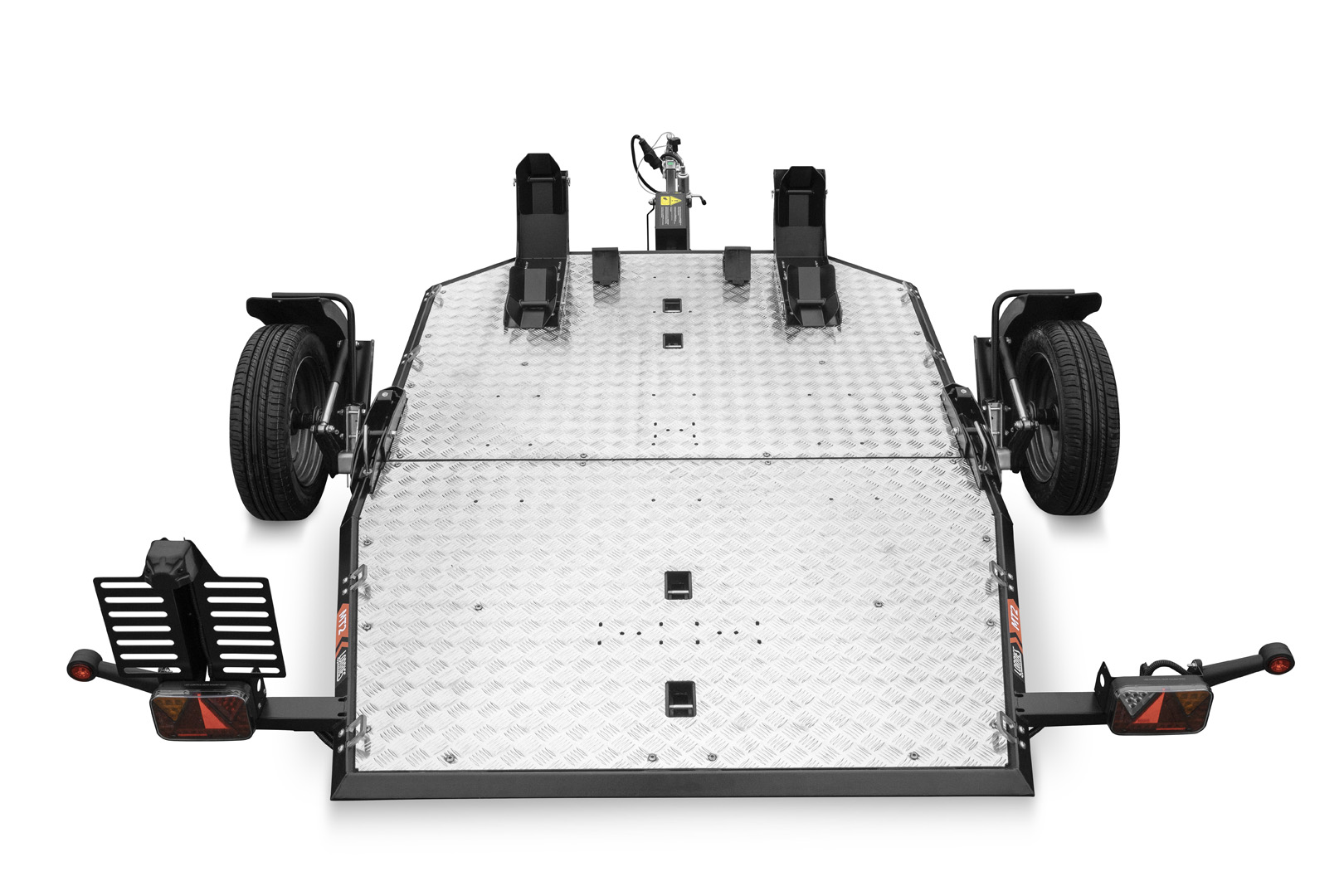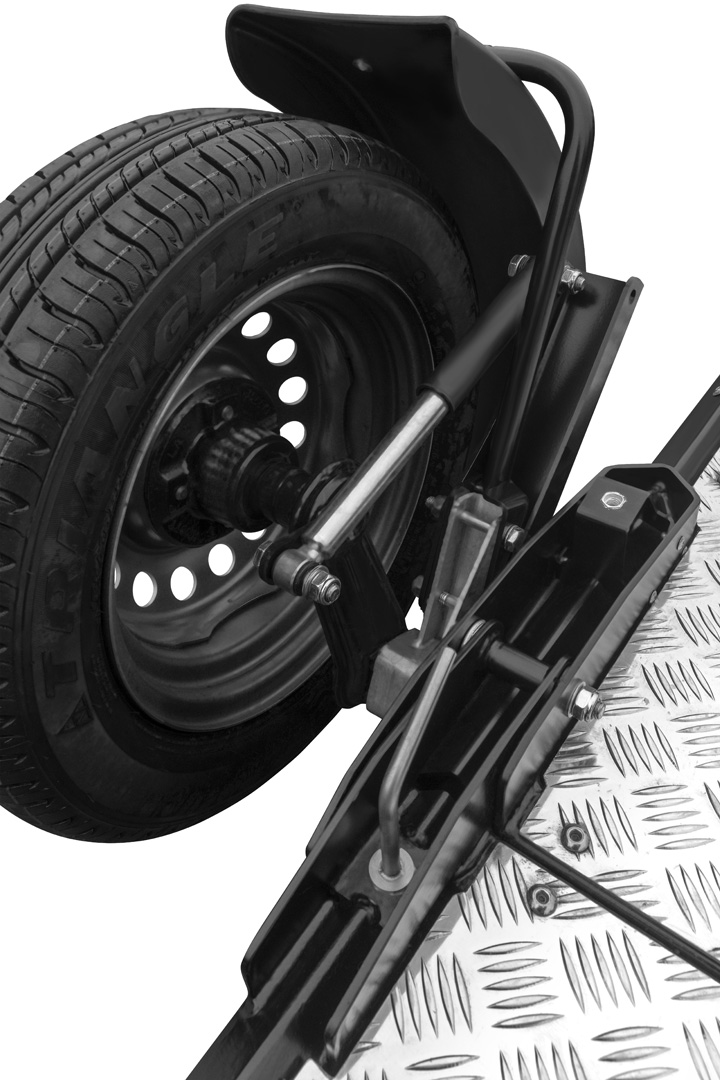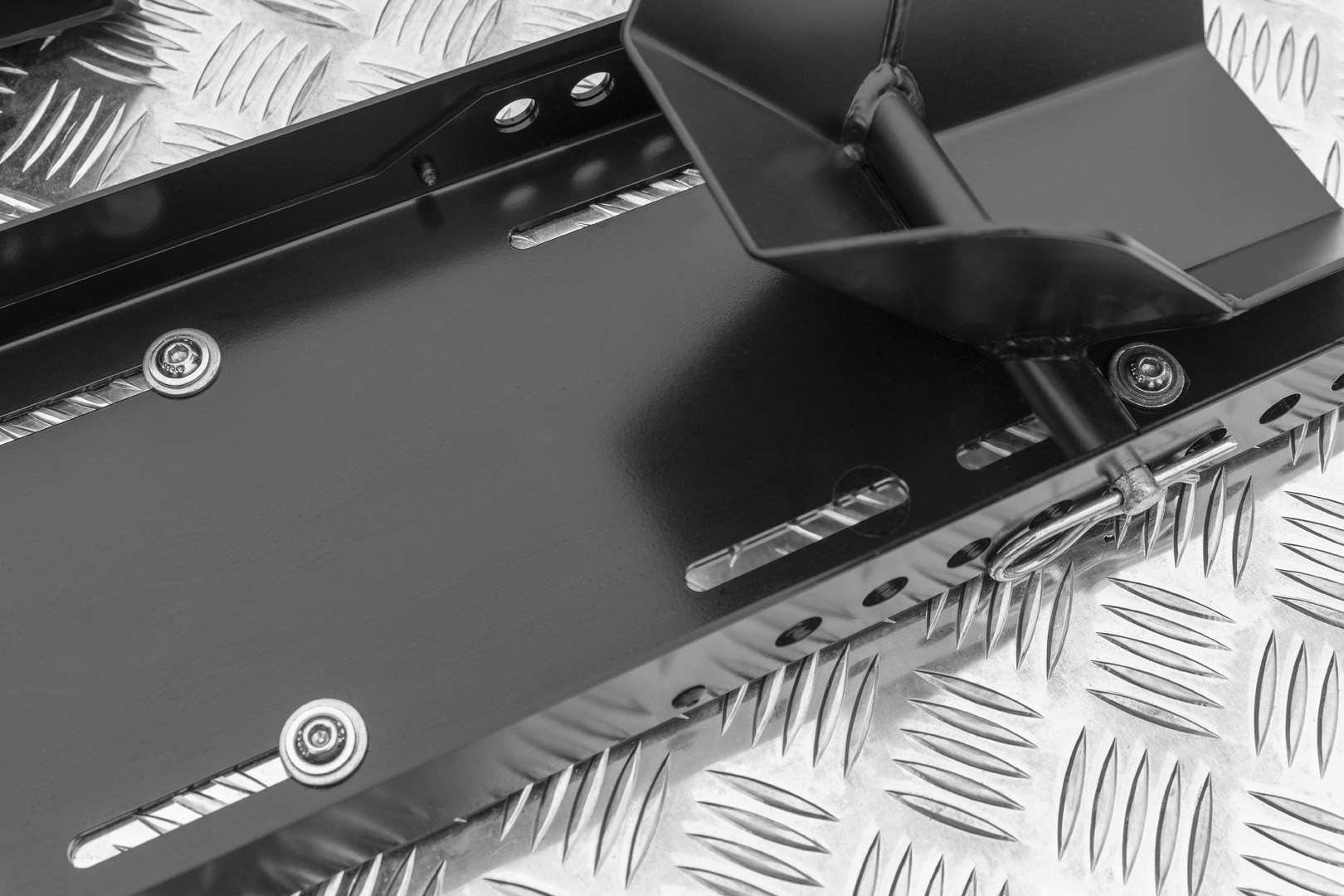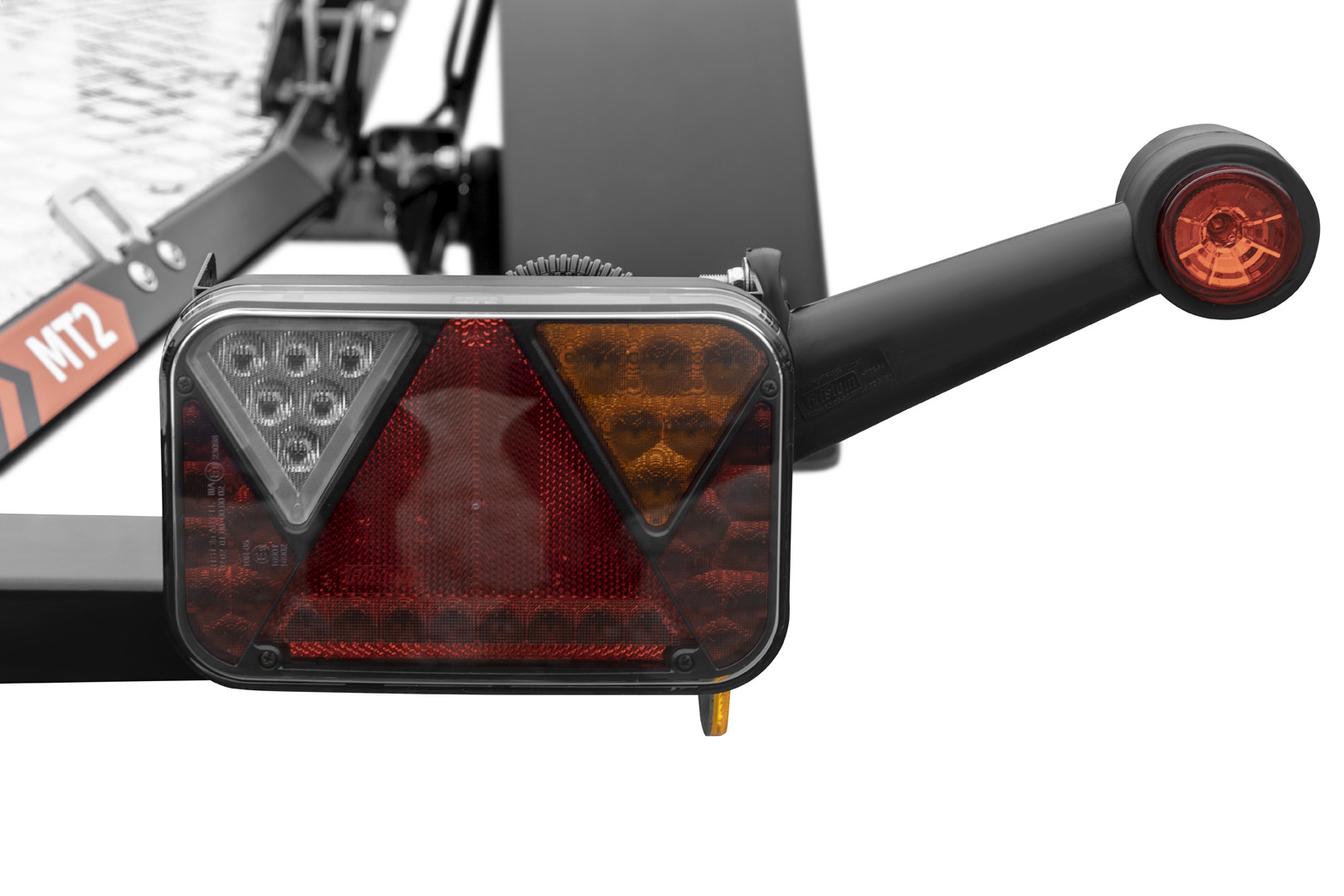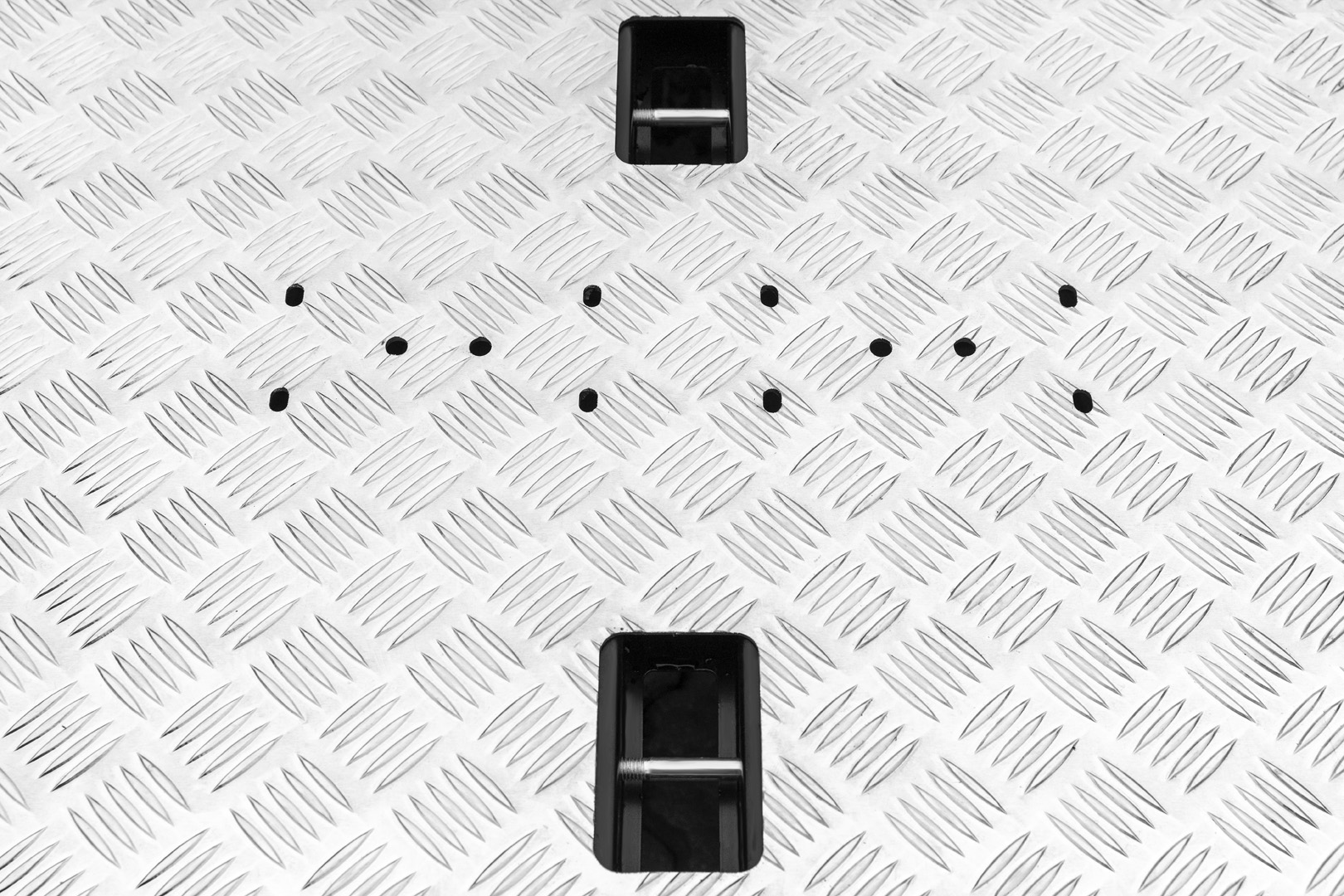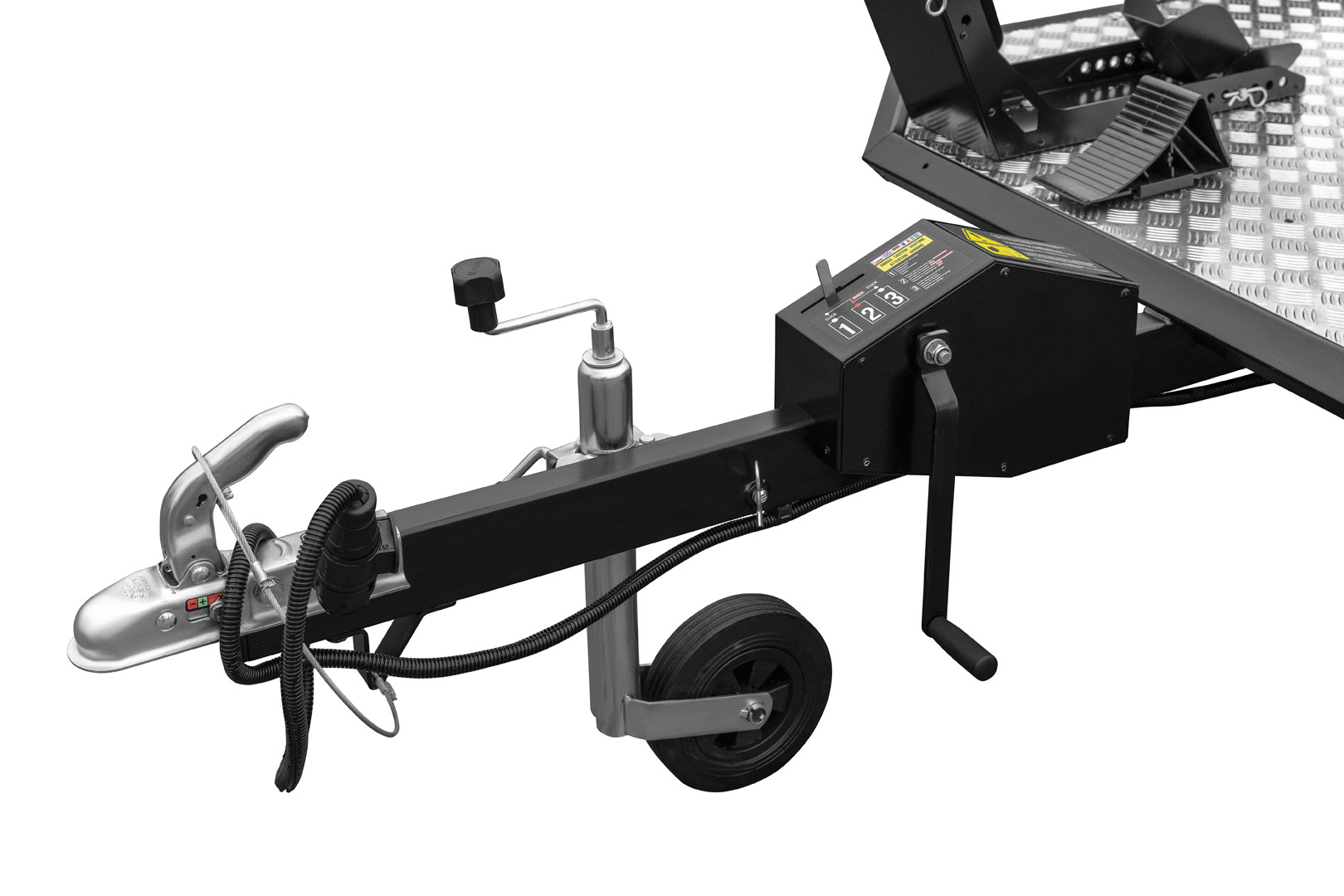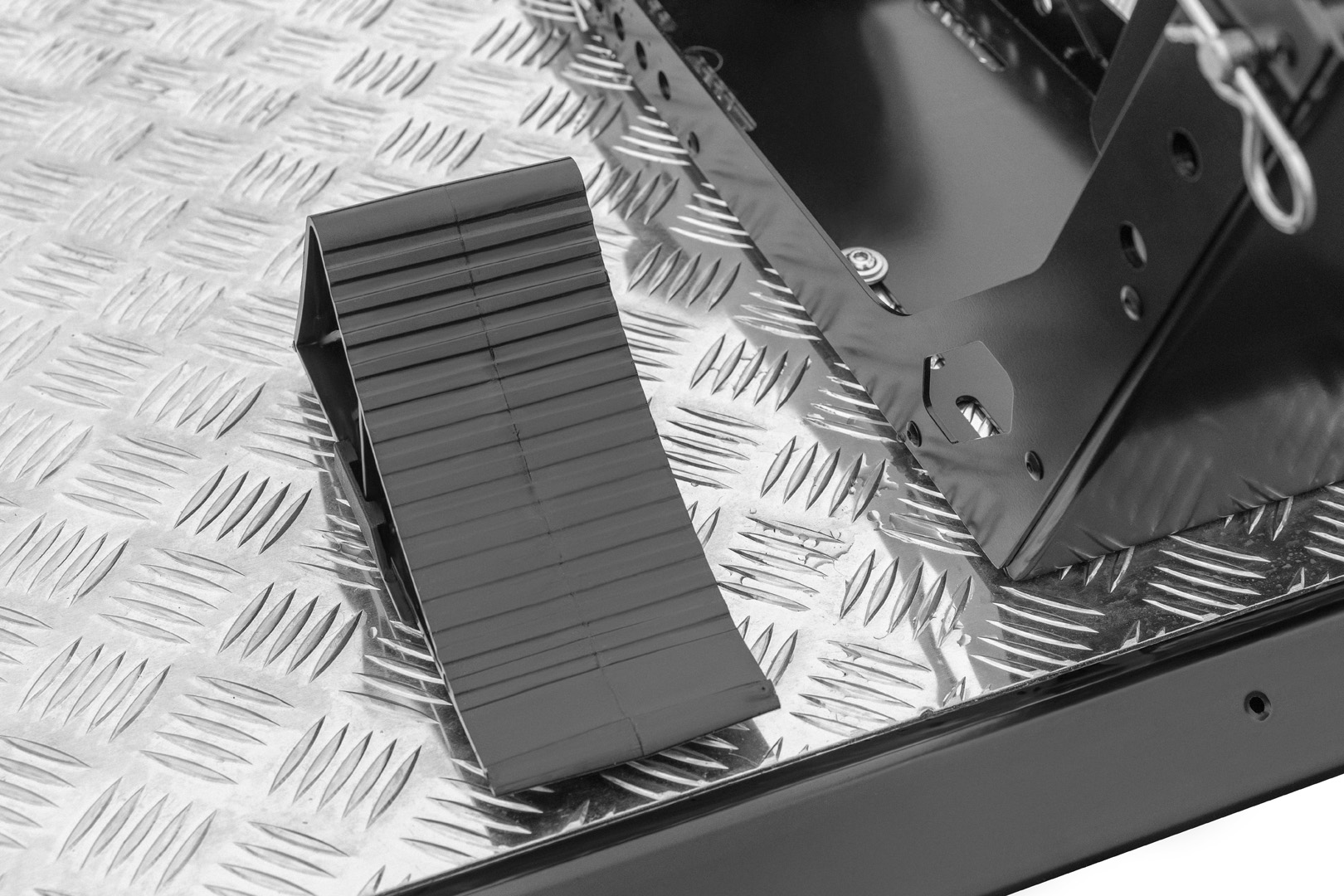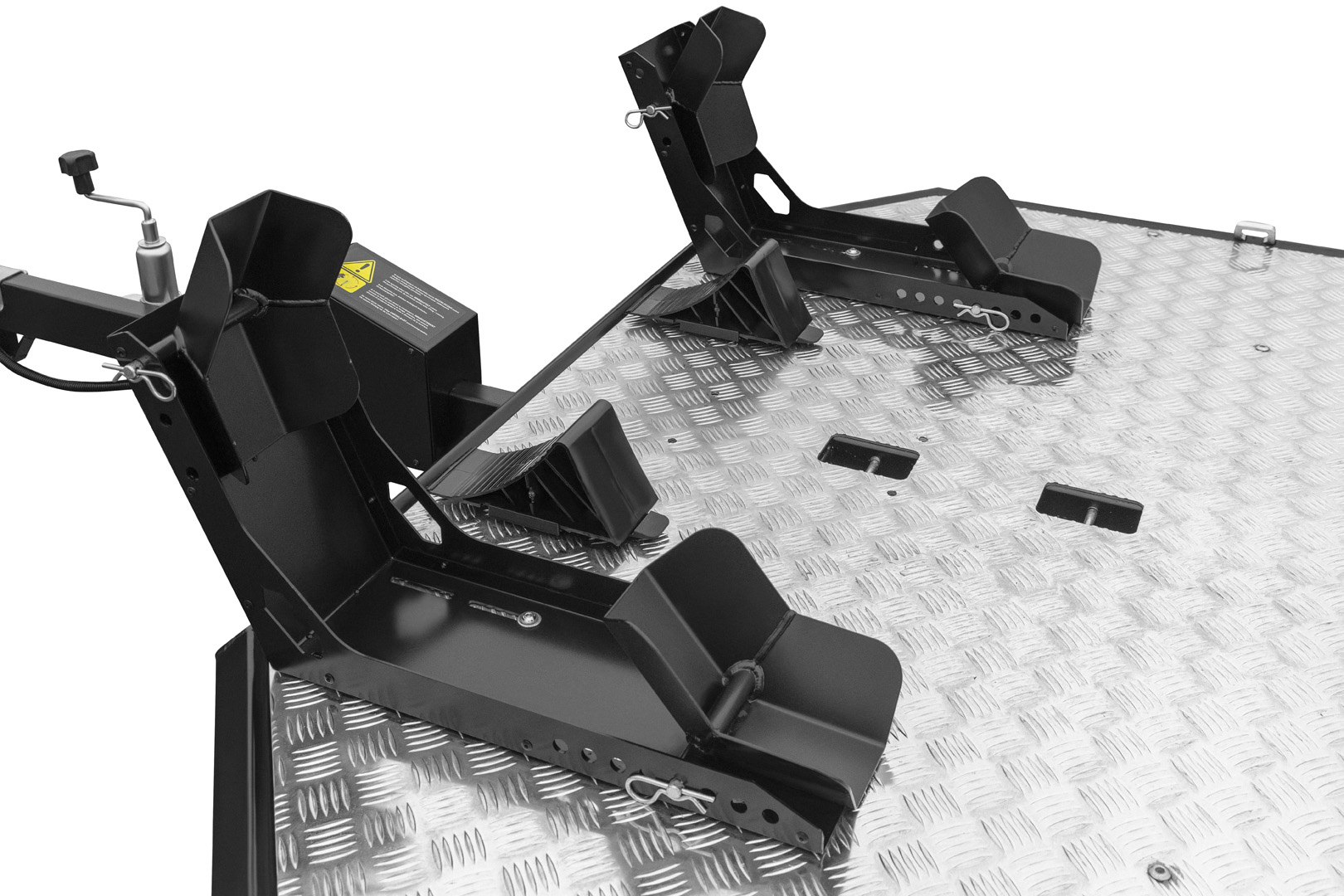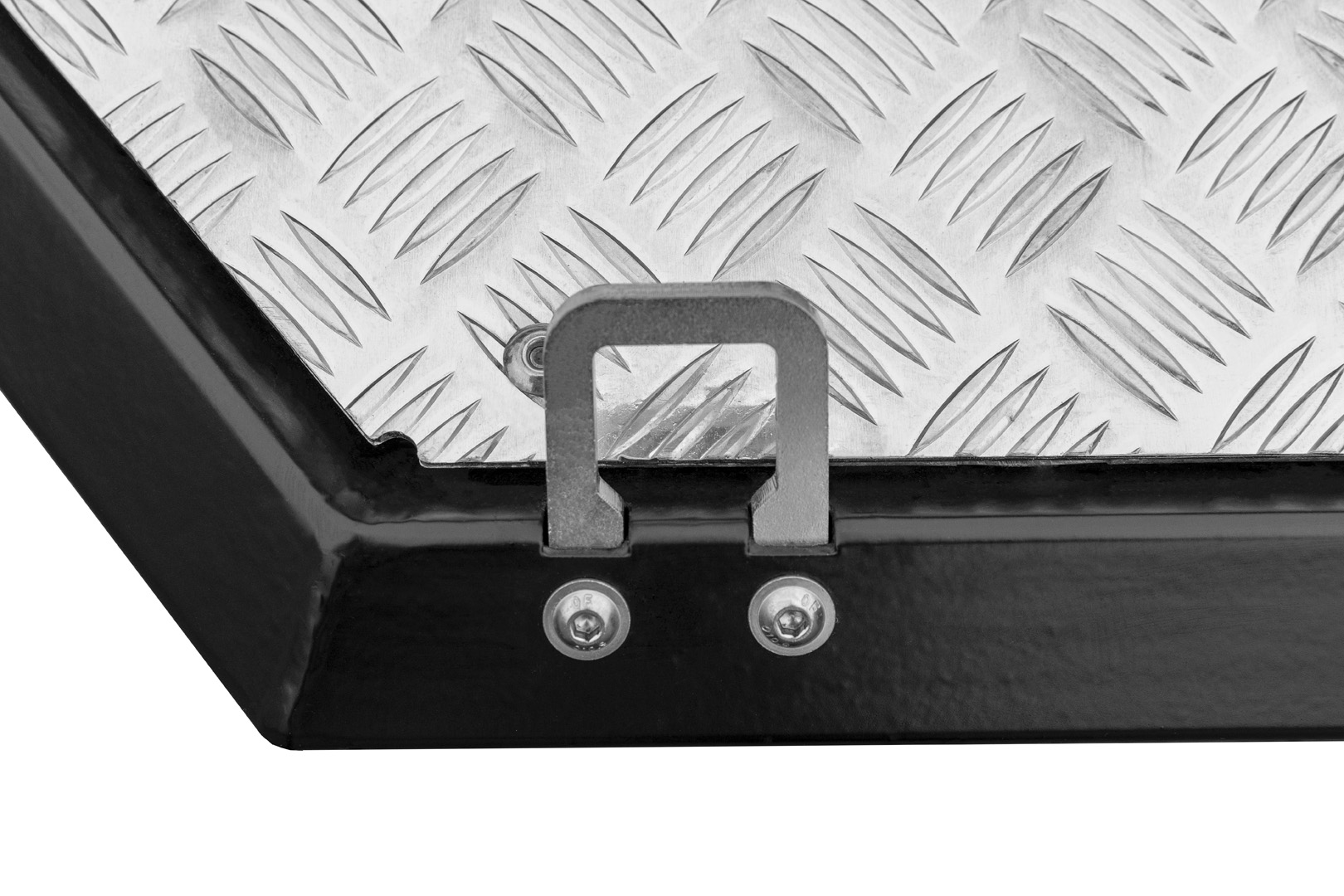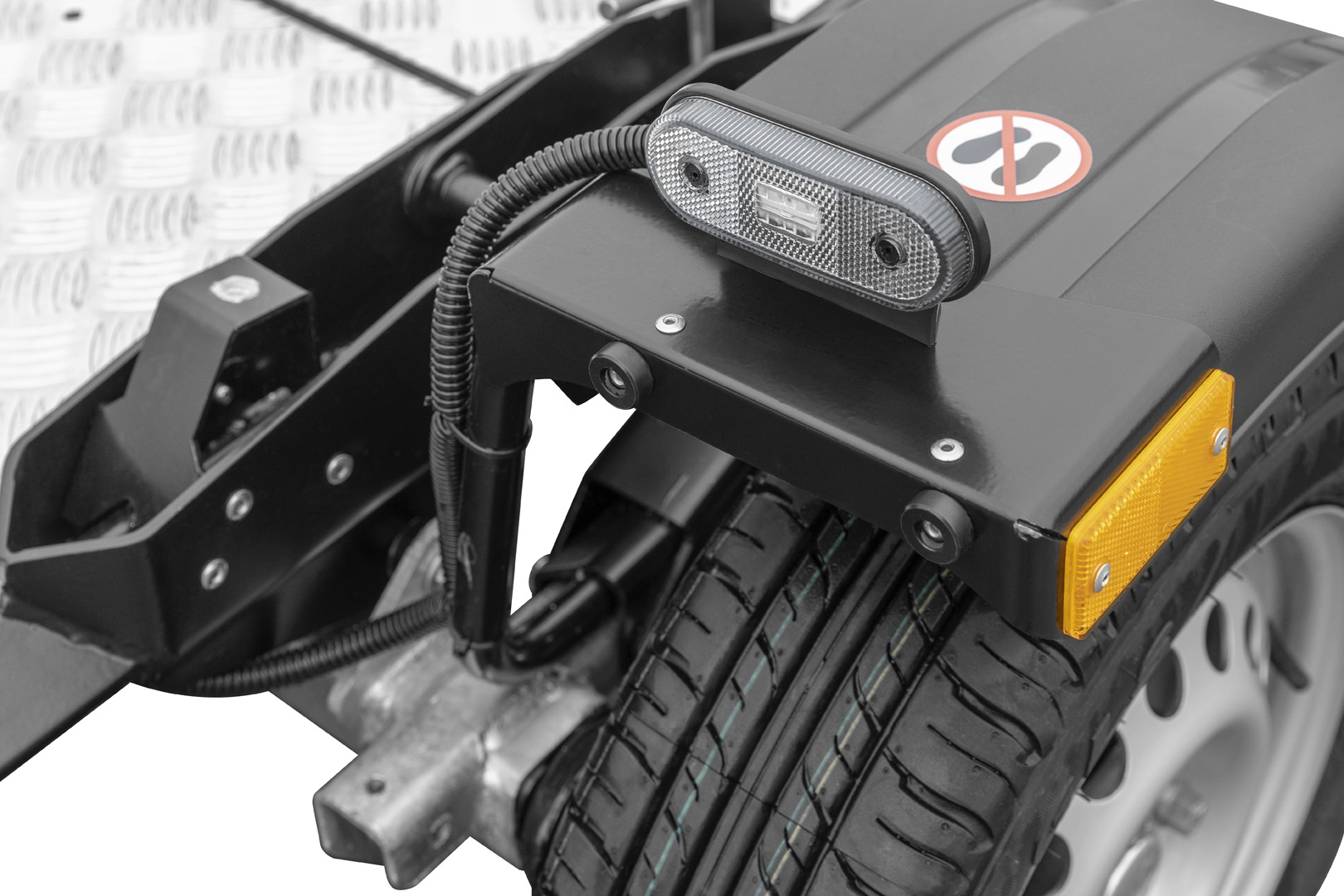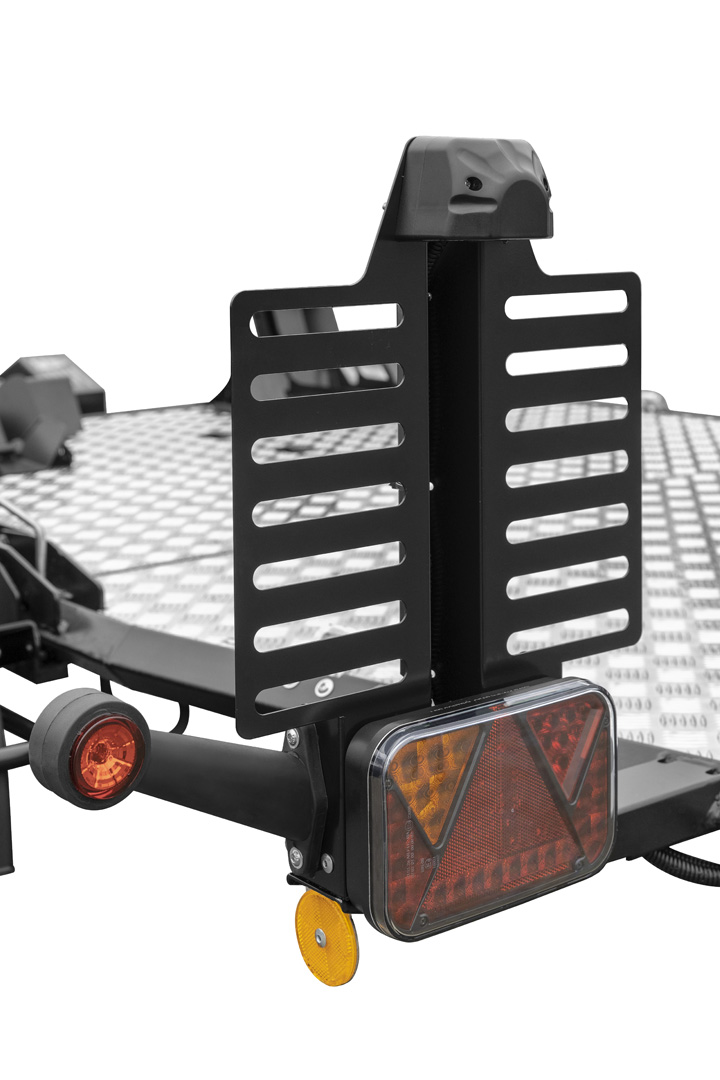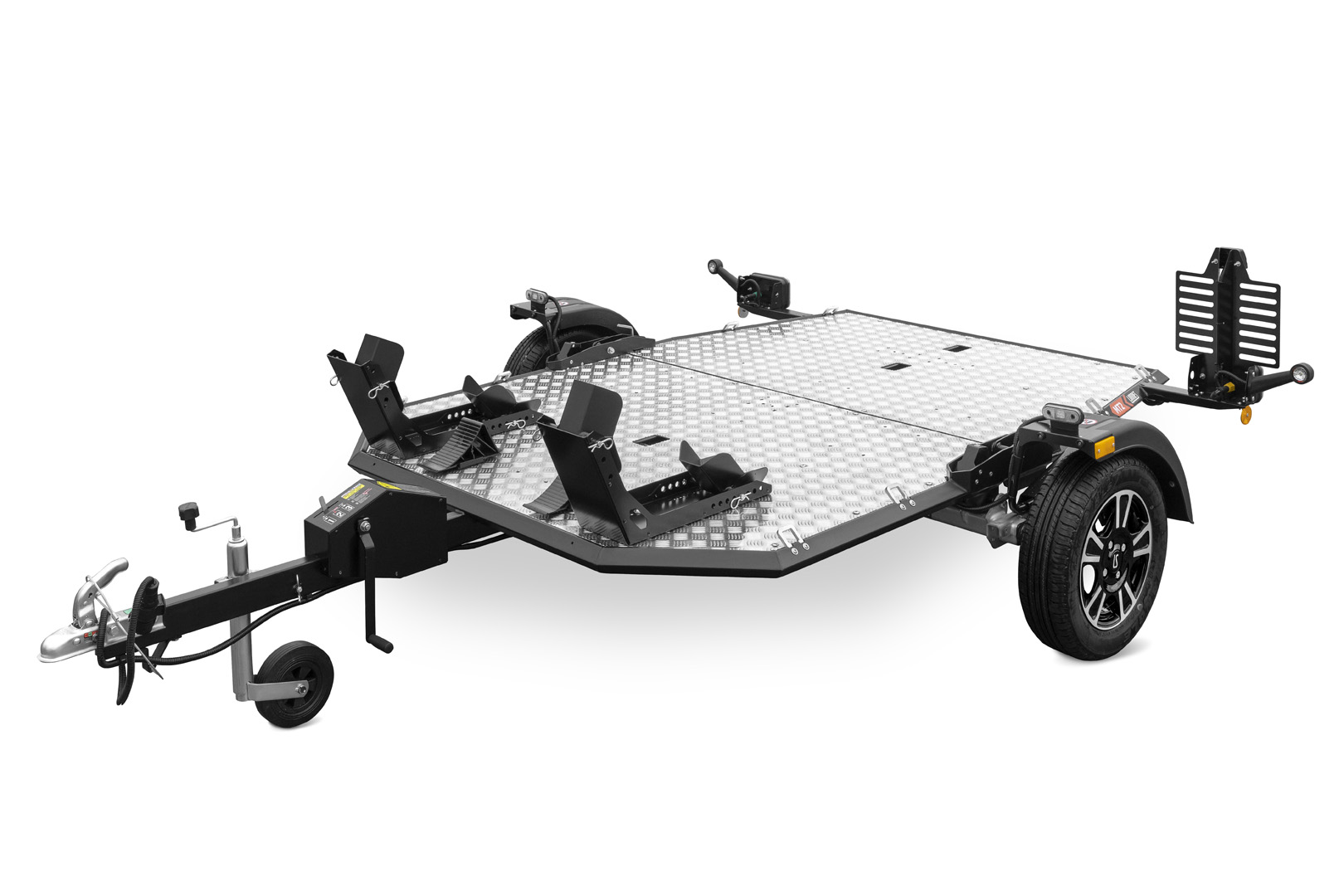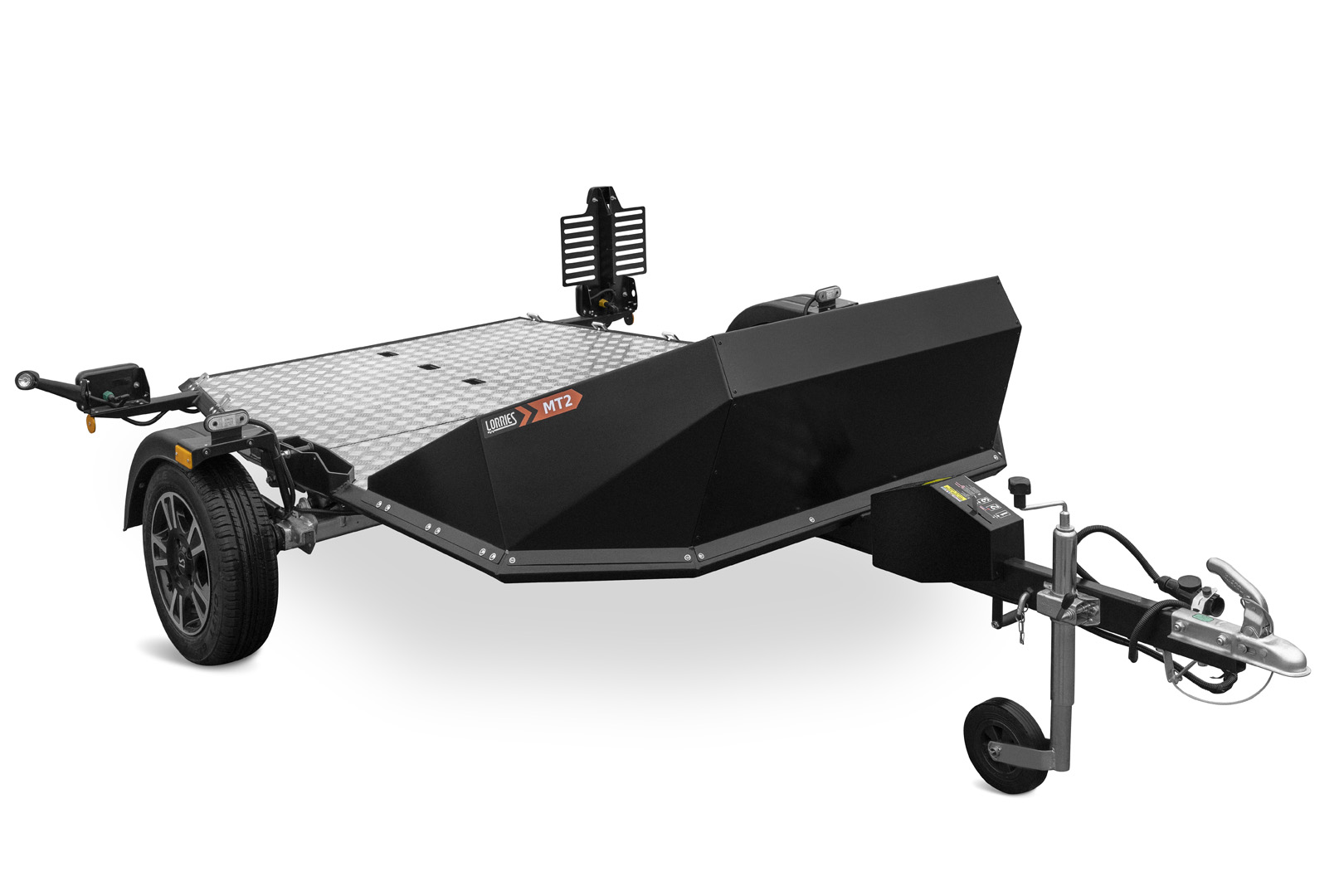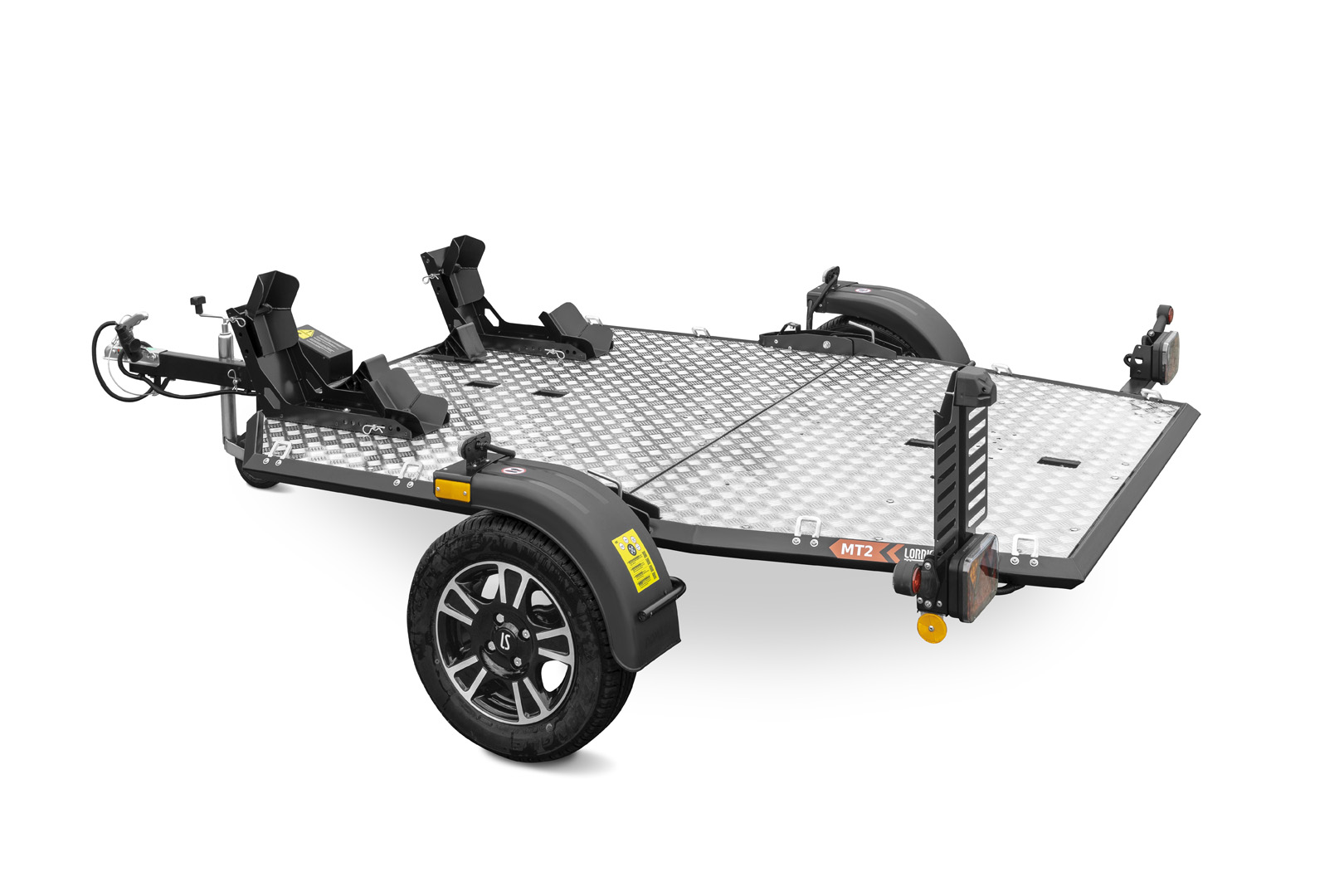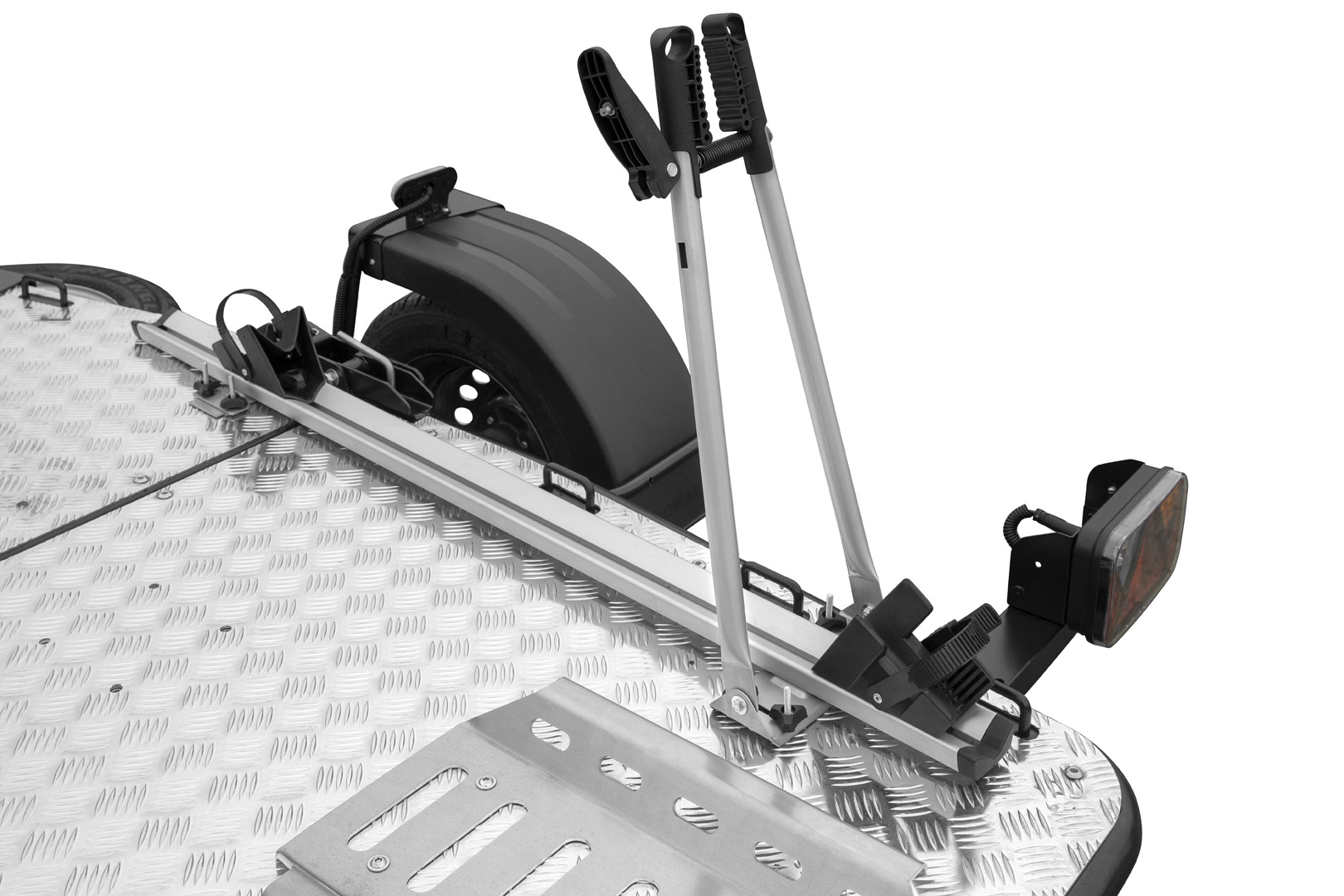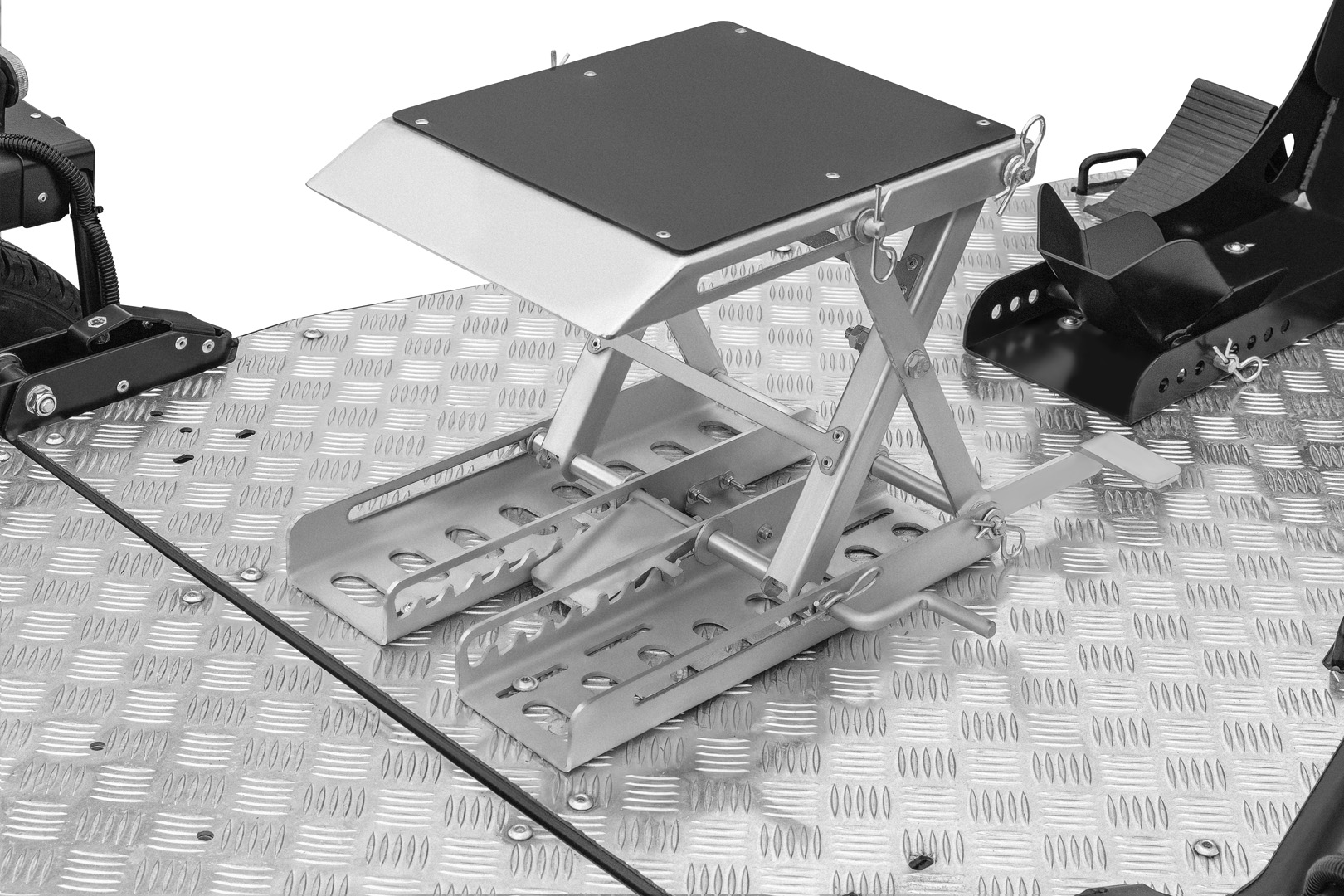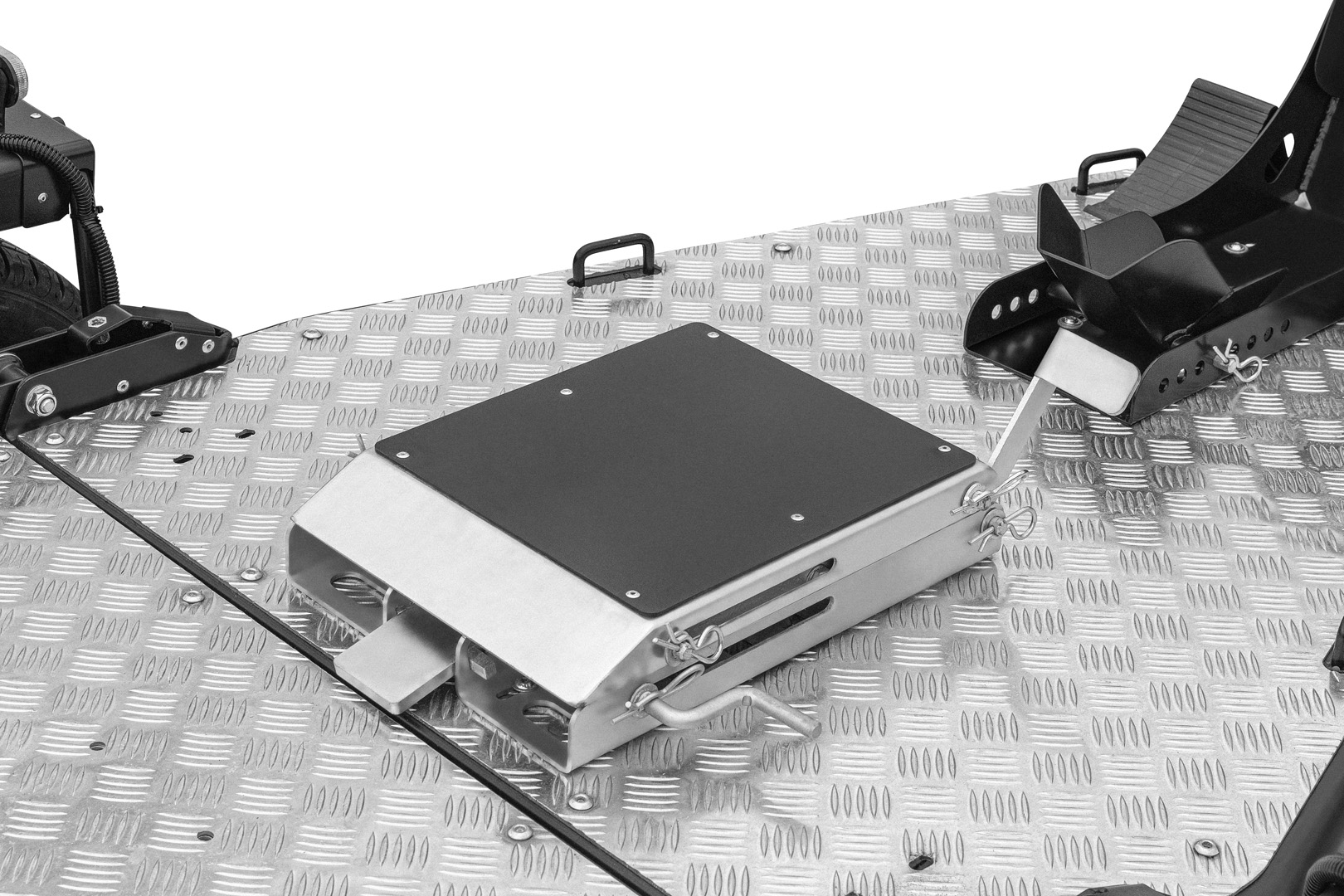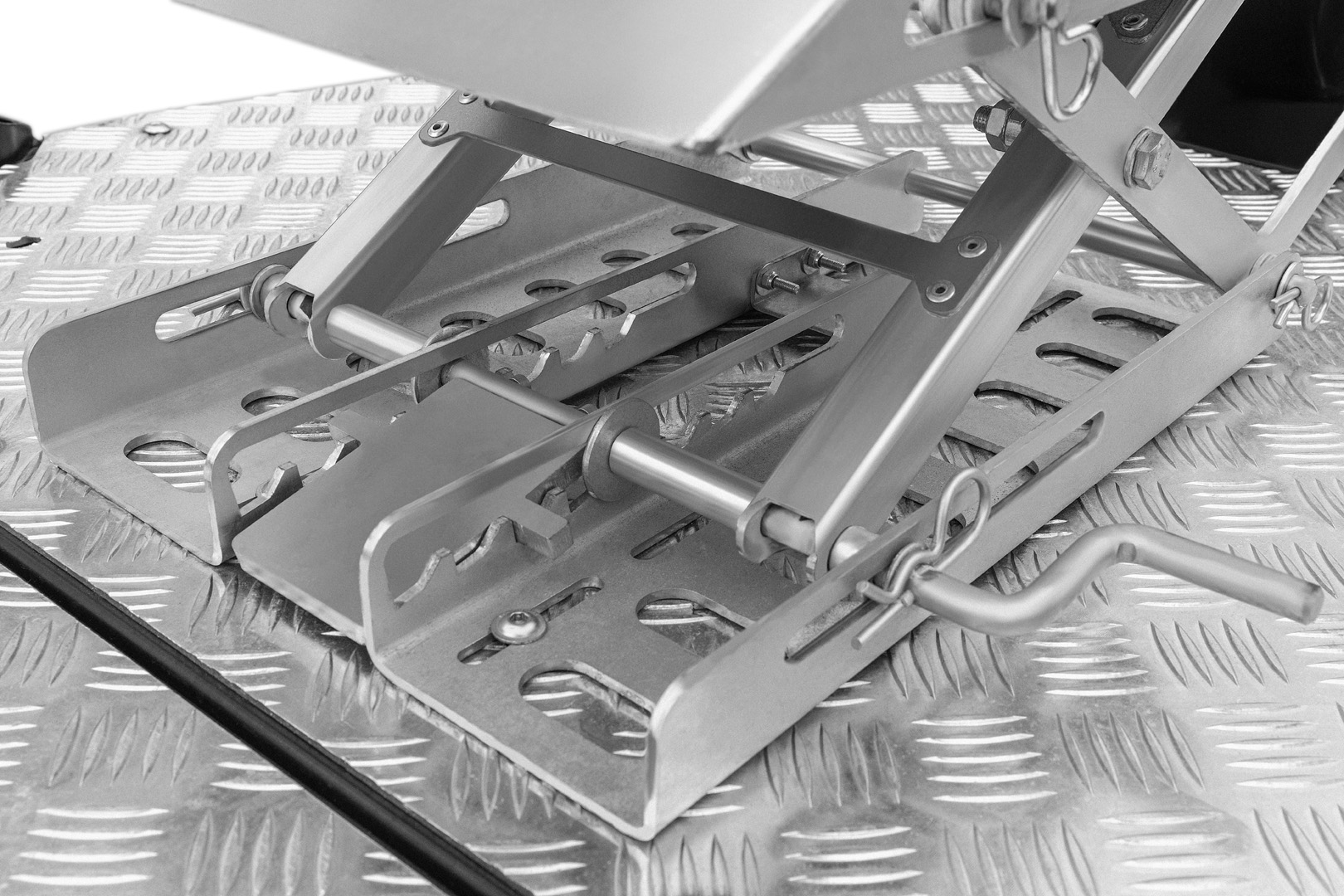 MT-2 trailer for two motorbikes
The dedicated single-axle trailer for the transport of two motorbikes with a GVW of 750 kg is the ideal means of transporting singletrack.
MT-2 trailer for two motorbikes
---
The MT-2 is a modern motorbike trailer made in a fashionable, simple design for transporting 2 motorbikes. The trailer is made entirely of steel. The frame of the trailer is protected against corrosion with a layer of zinc, which also strengthens it against mechanical damage. In addition, it is powder-coated in black, giving it an elegant and classic look to match any single track.
The chassis structure and drawbar are made of closed steel profile. The frame of the trailer is further reinforced by the use of transverse welded brackets. This guarantees the stability and reliability of the entire structure.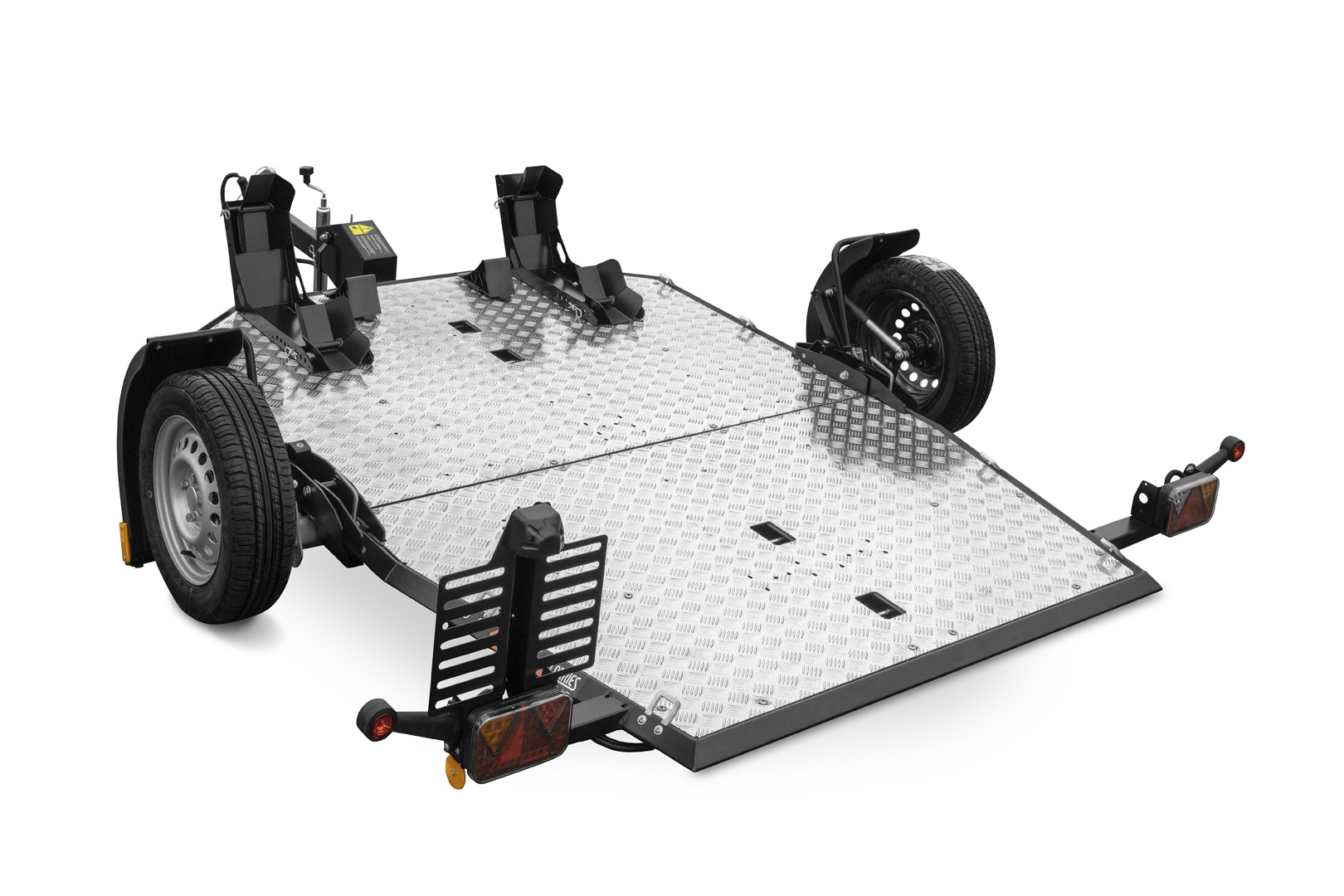 FOLDING TRAILER FOR TWO MOTORBIKES
---
The motorbike trailer for two vehicles is equipped with a convenient to use mechanism for raising and lowering the platform. This makes it easy to bring motorbikes in or out of the trailer.
The MT-2 is constructed with two movable frames so that it can be easily folded in half. The folded trailer can be stored both vertically and horizontally. This allows it to be stored when not in use. In this way, it will take up much less space in the garage or car park, for example.
When folded in half, the trailer has a height of 2574 mm.
The technical solutions used in the motorcycle trailer are protected by a global patent.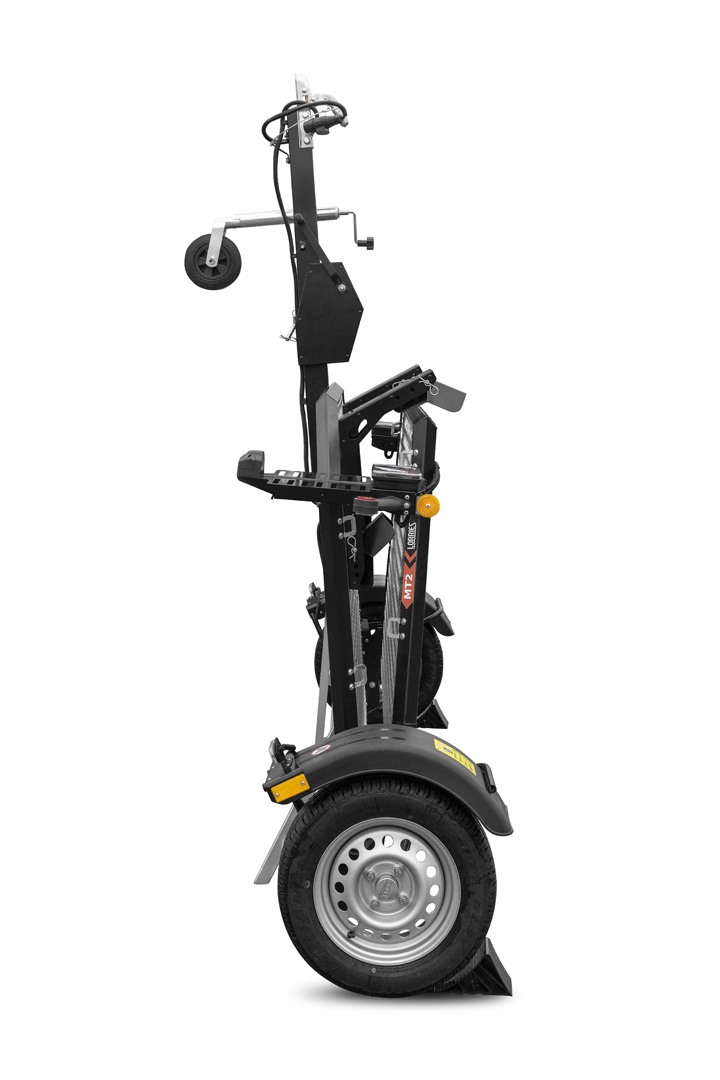 EQUIPMENT FOR 2 MOTORBIKES TRAILER
---
The trailer for two motorbikes has a jockey wheel and LED lighting as standard. The trailer is coated in black. The floor of the trailer is lined with corrugated aluminium sheets and numerous holders for transport belts (4 per side and through the centre of the platform).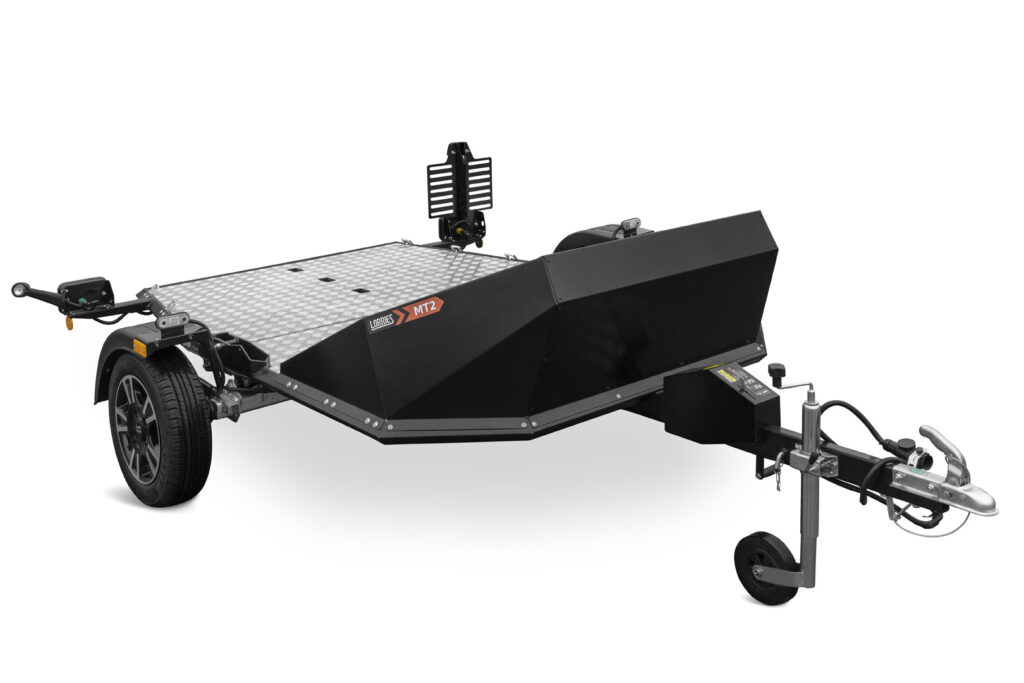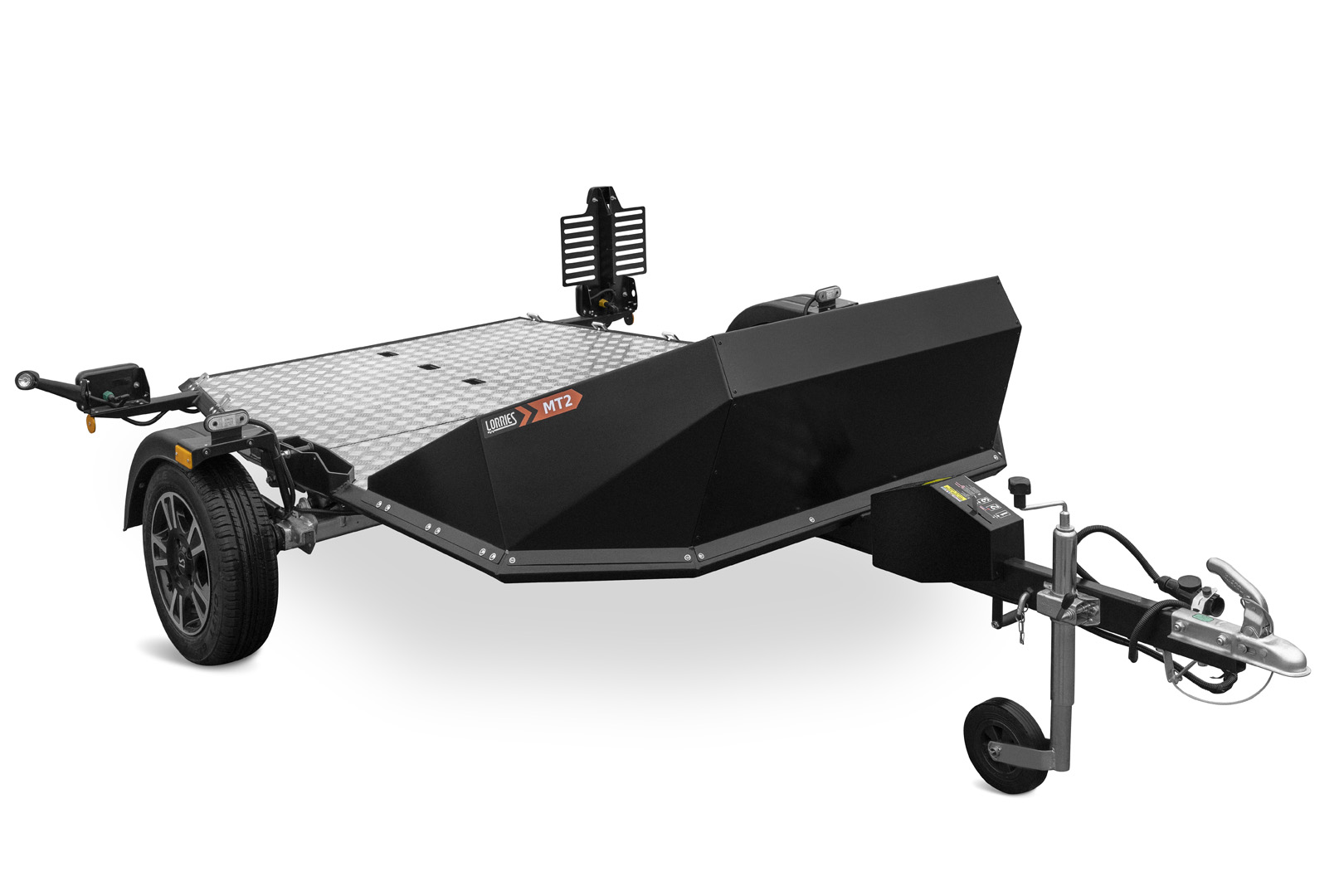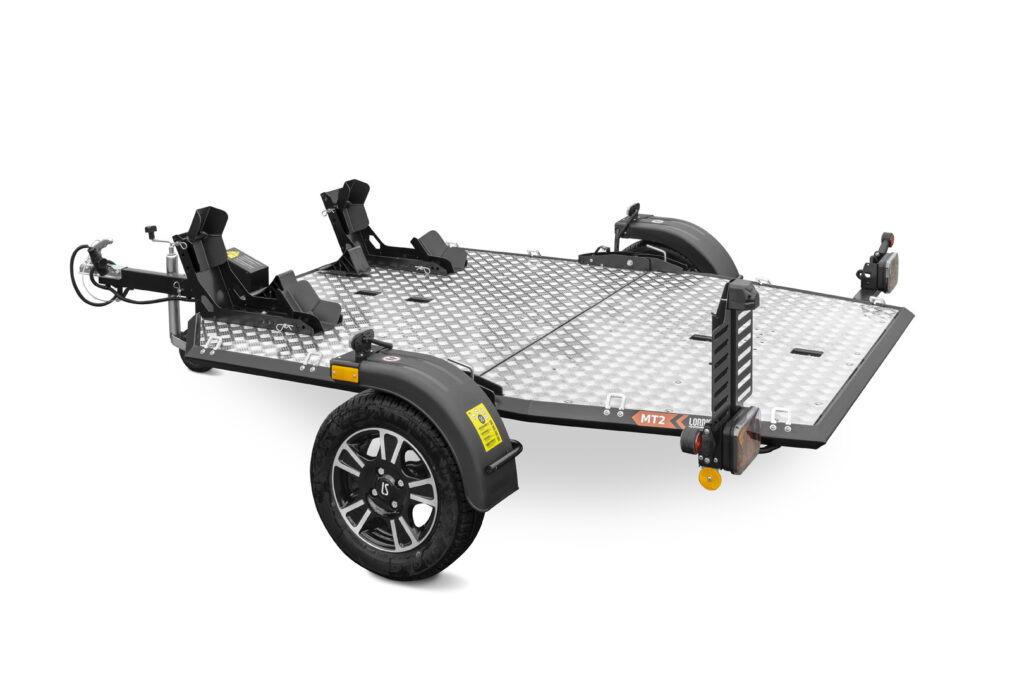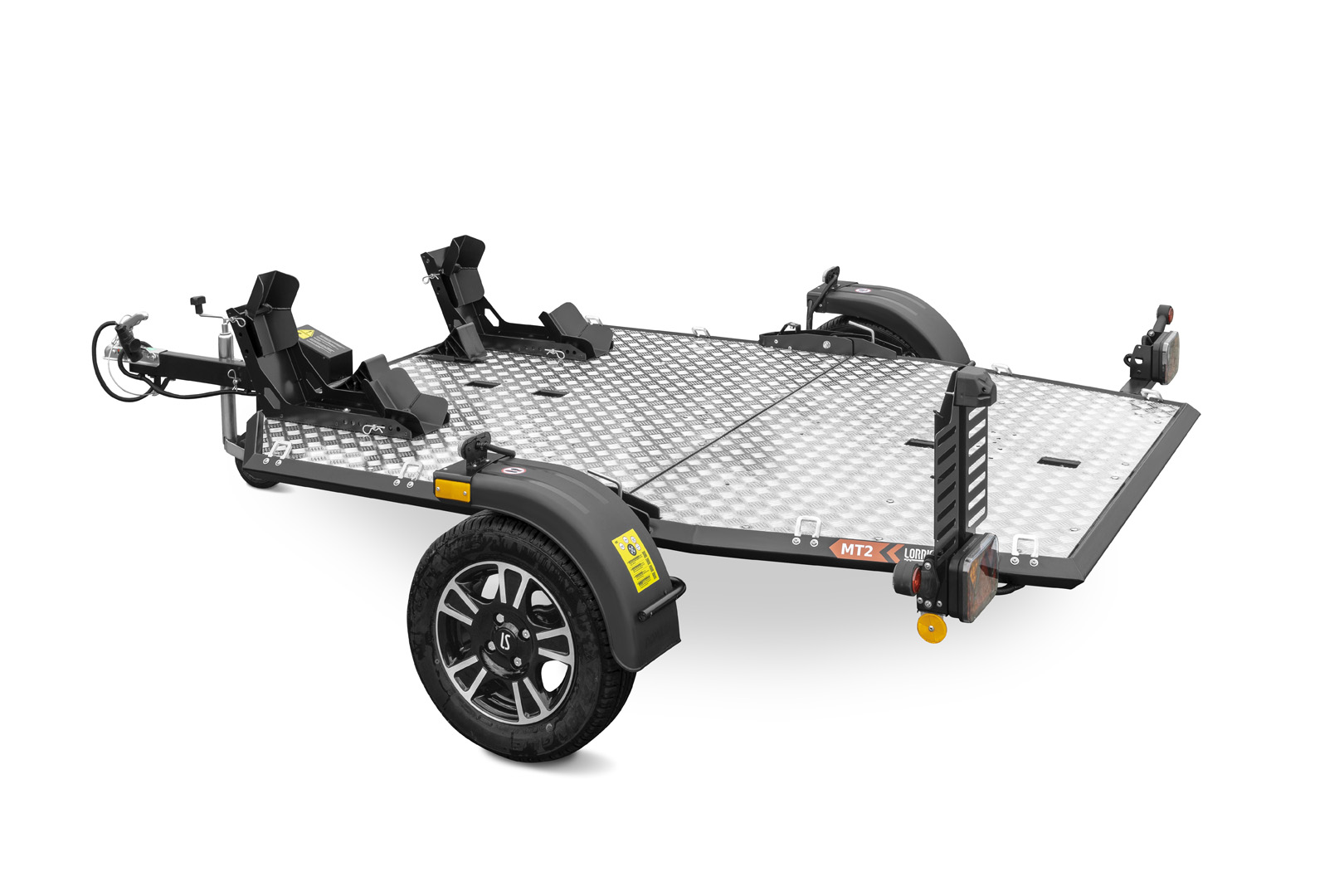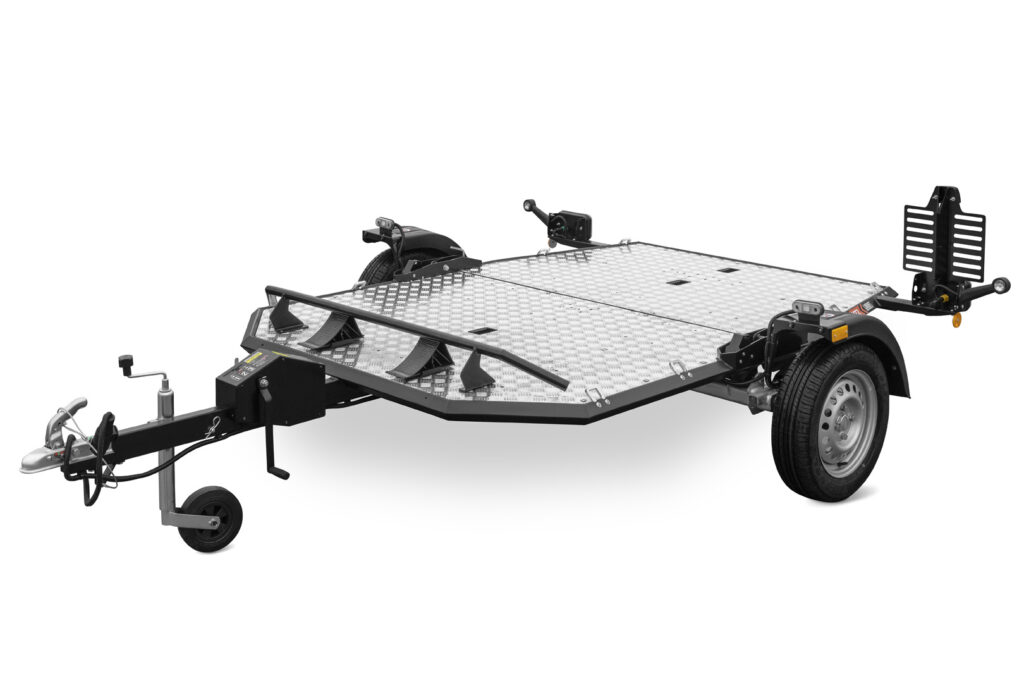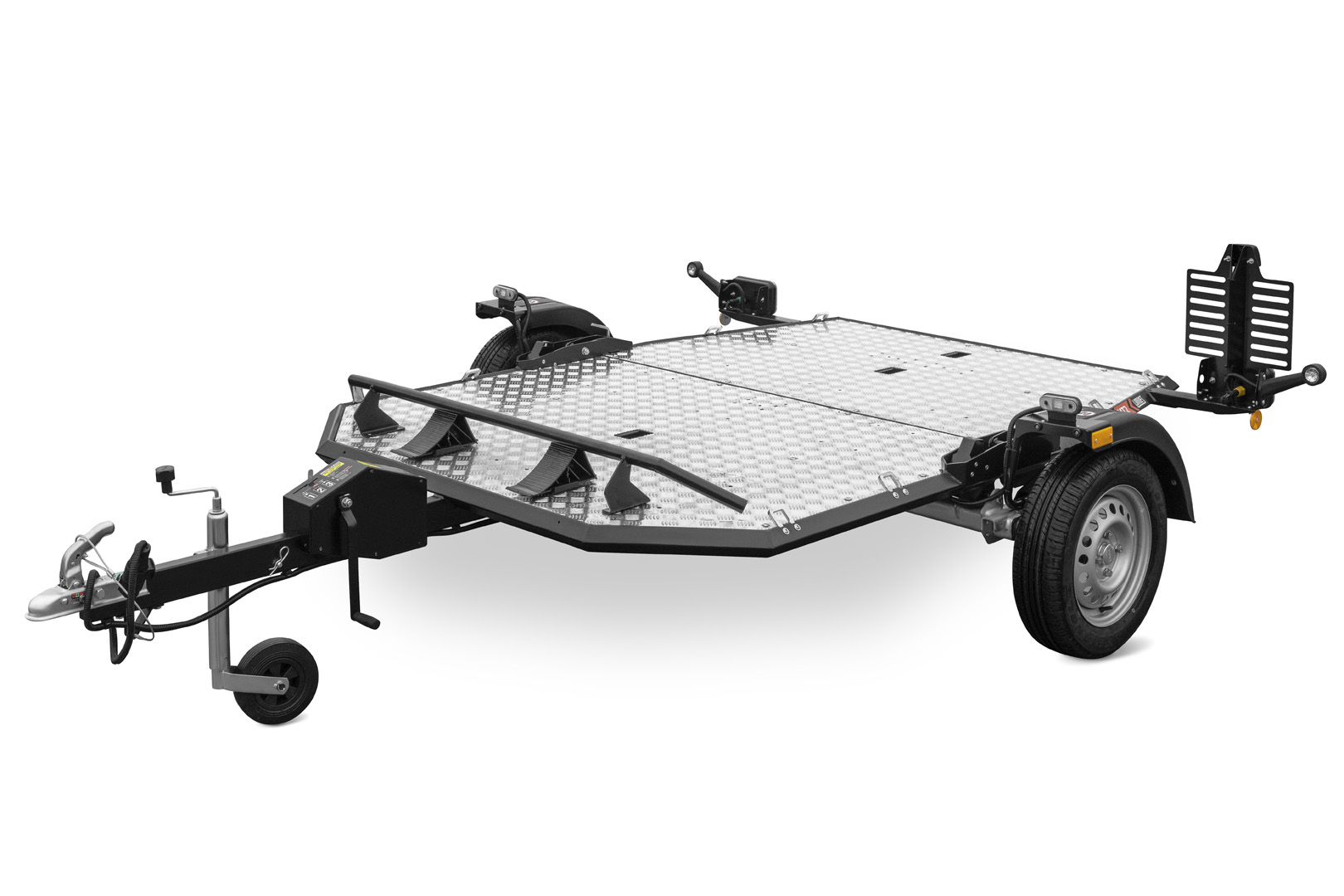 The trailer can be additionally equipped with a spare wheel, alloy wheels, anti-theft protection and a wind deflector or railing limiting the overrun.
The use of a front railing turns the MT-2 into a trailer for transporting quads. In addition, the trailer can be optionally equipped with a dedicated two bike carriers or cross-bike stand. The MT-2 trailer is designed in such a way that 3 racks can easily be placed on it at the same time, making it a trailer for 3 cross bikes.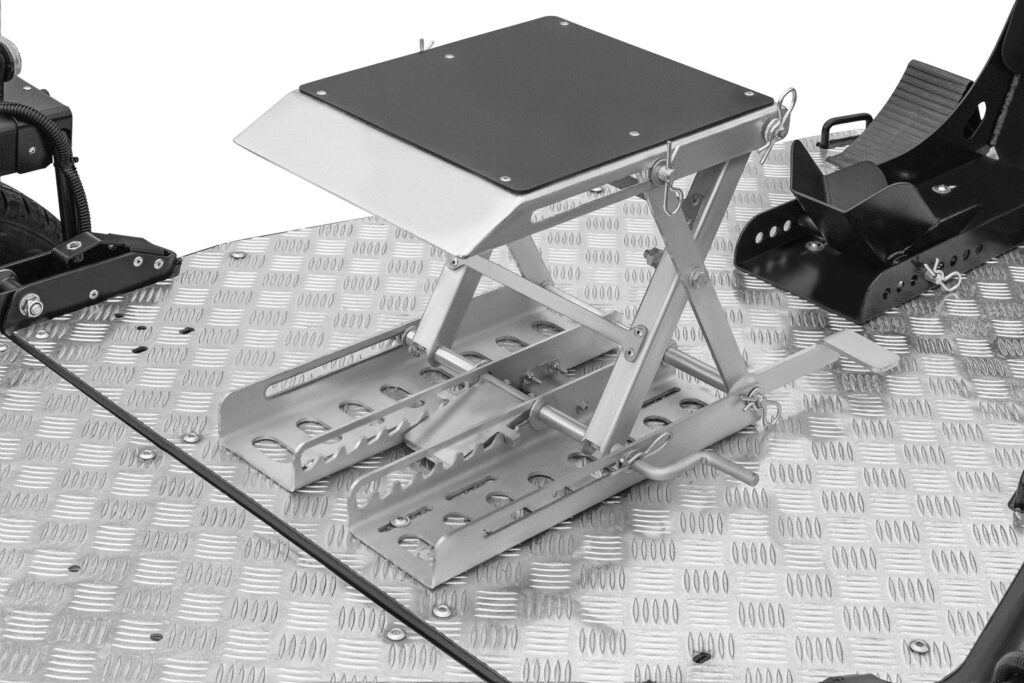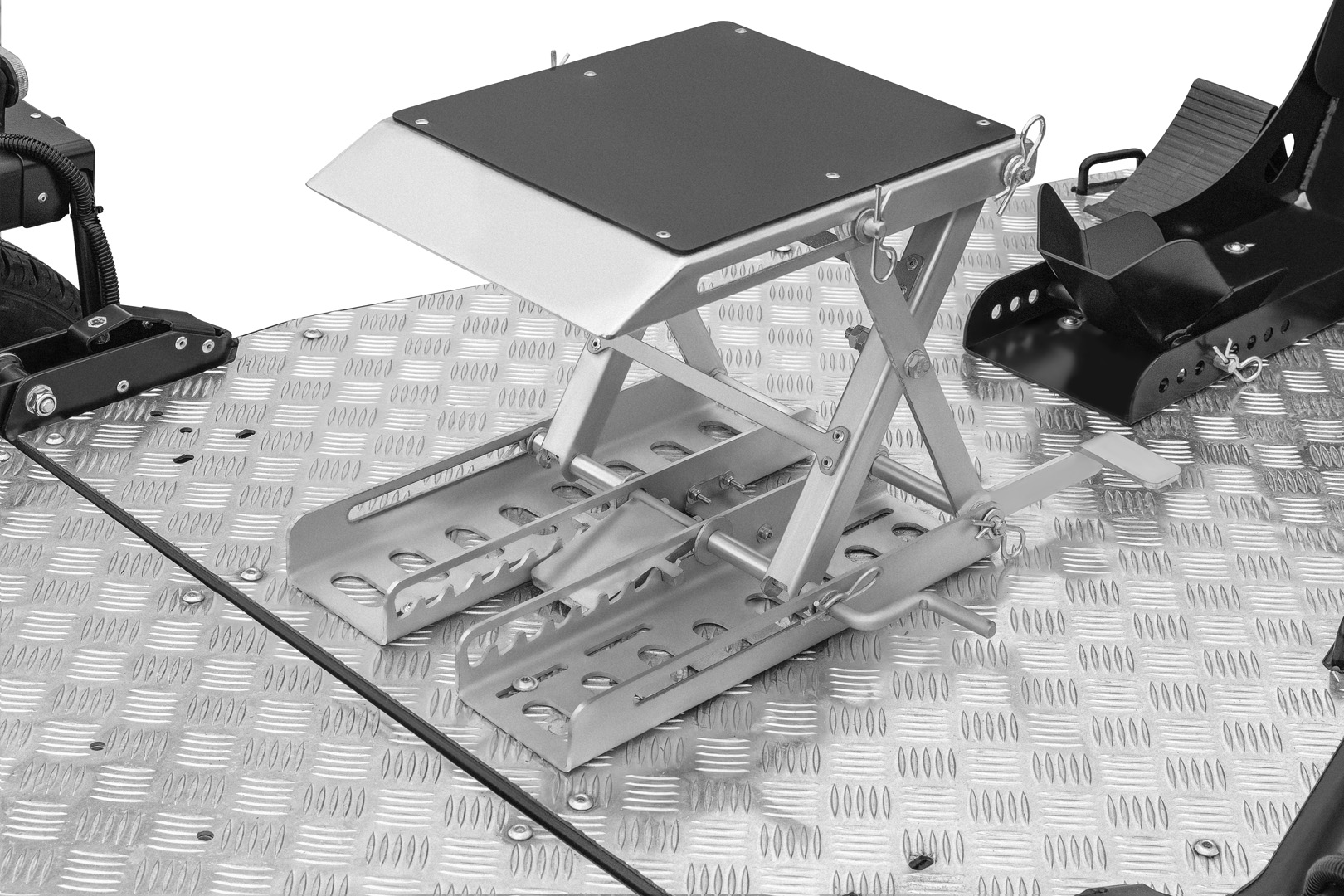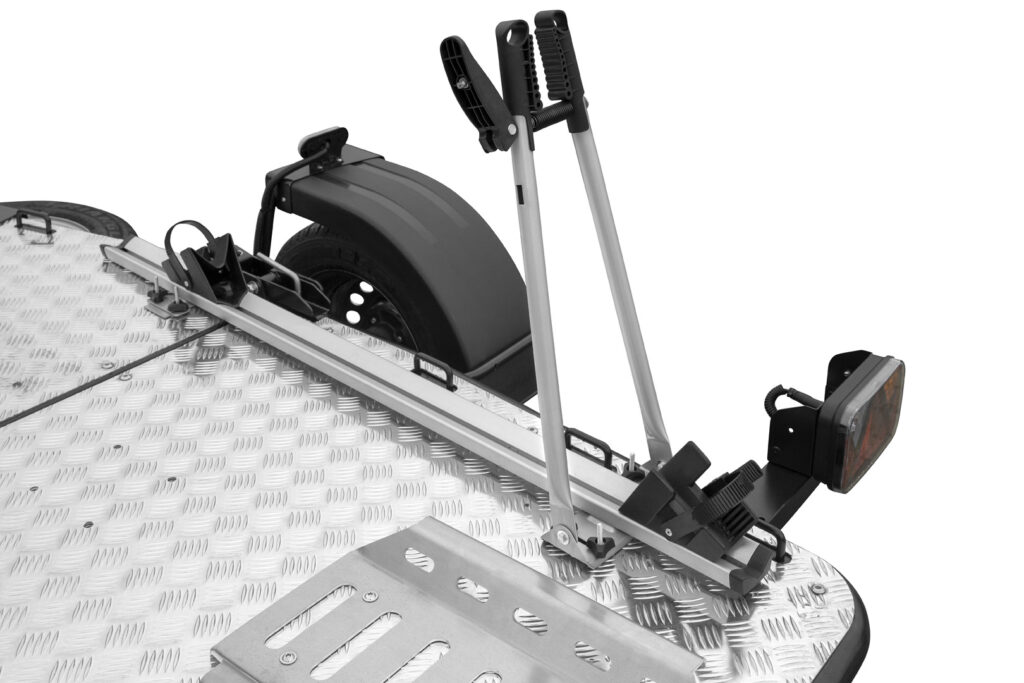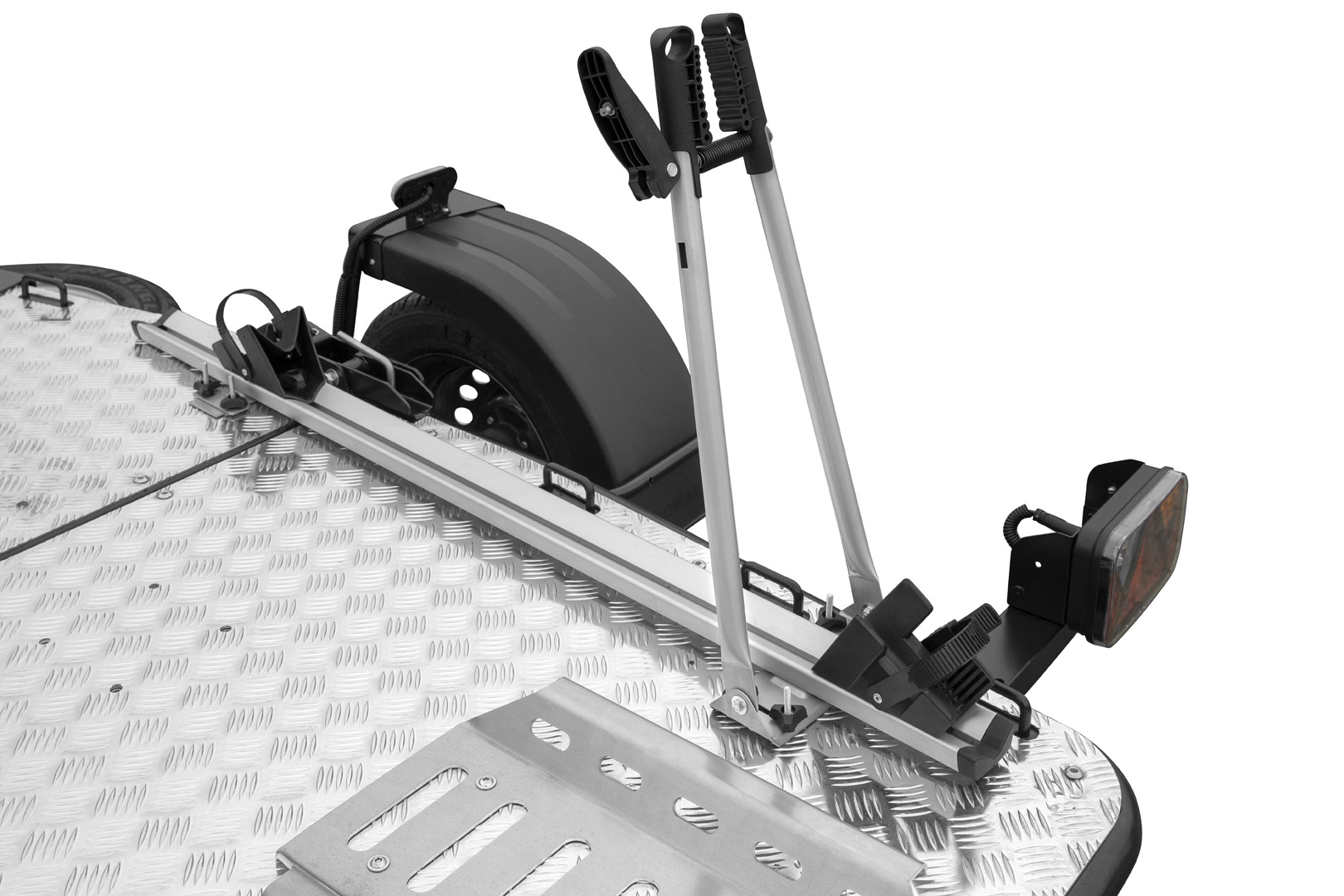 Note: In some car models, the trailer LED lighting may not work properly. This situation occurs most often in new car models and is caused by the low power consumption of LED technology. In order for the lights to work properly in the trailer, the hook should be equipped with an additional module for LED lighting. Lorries does not supply this module on produced trailers.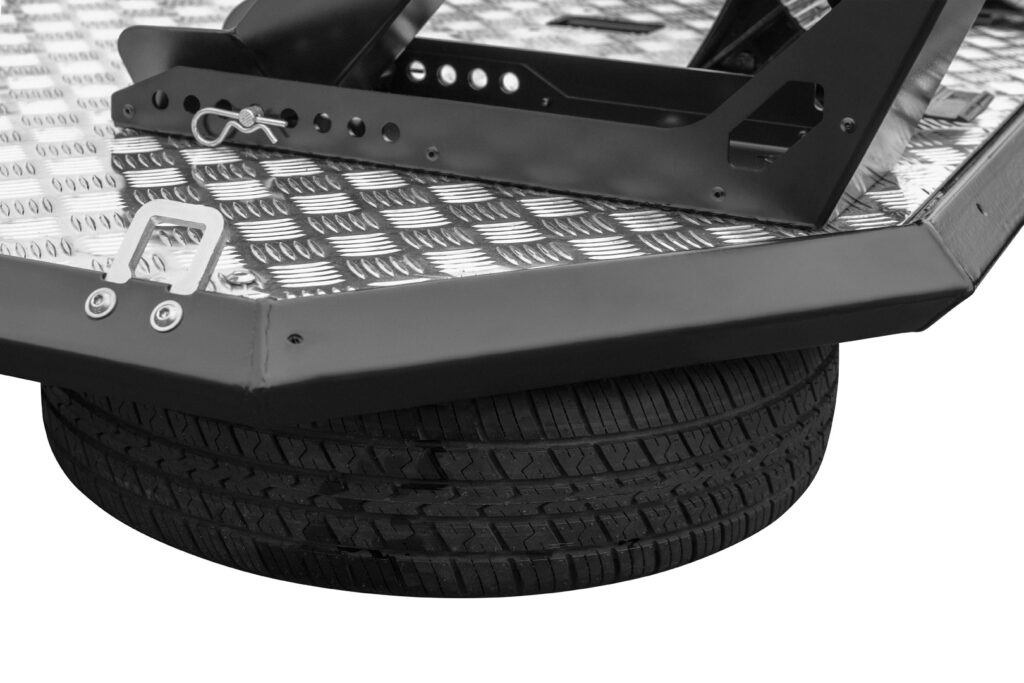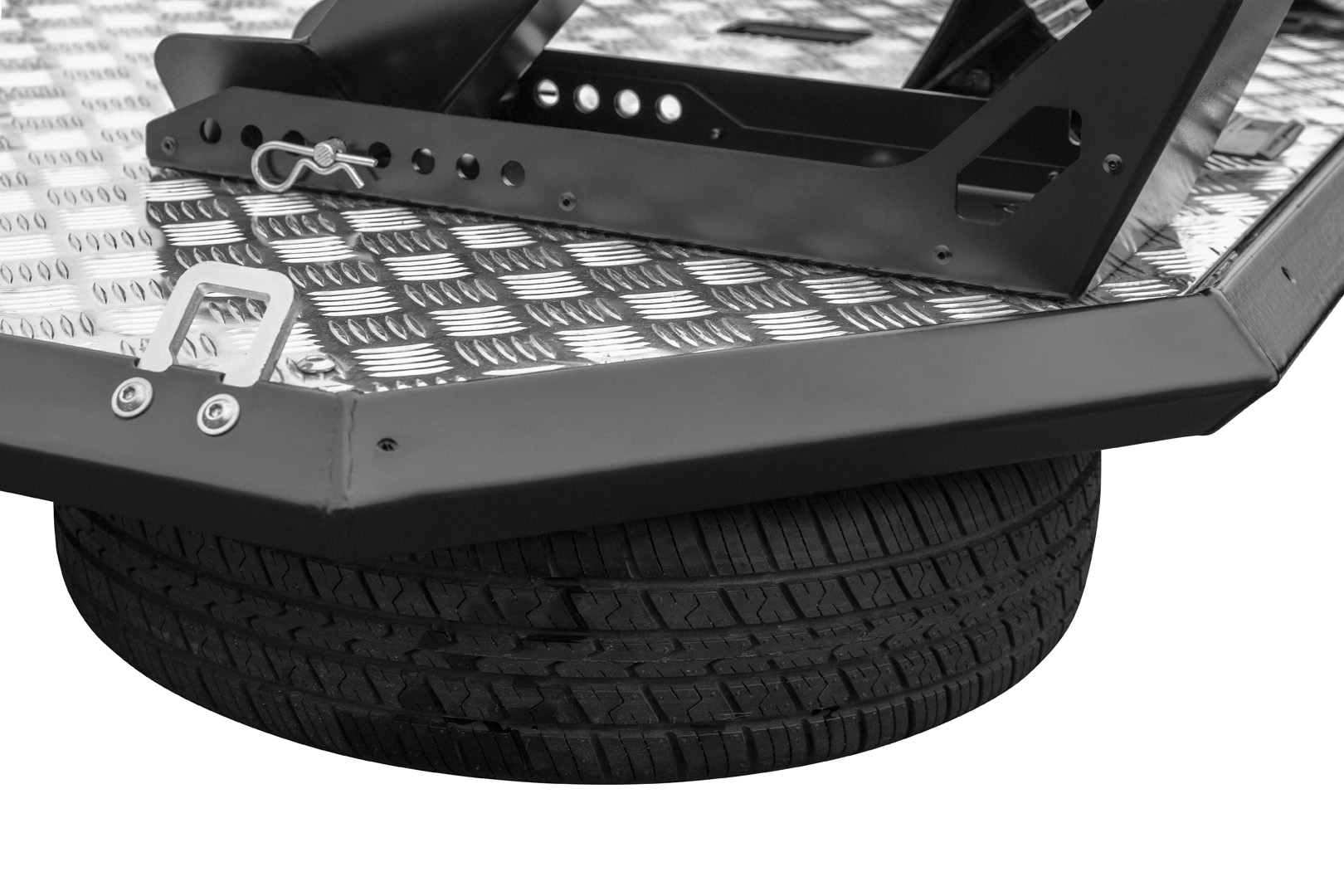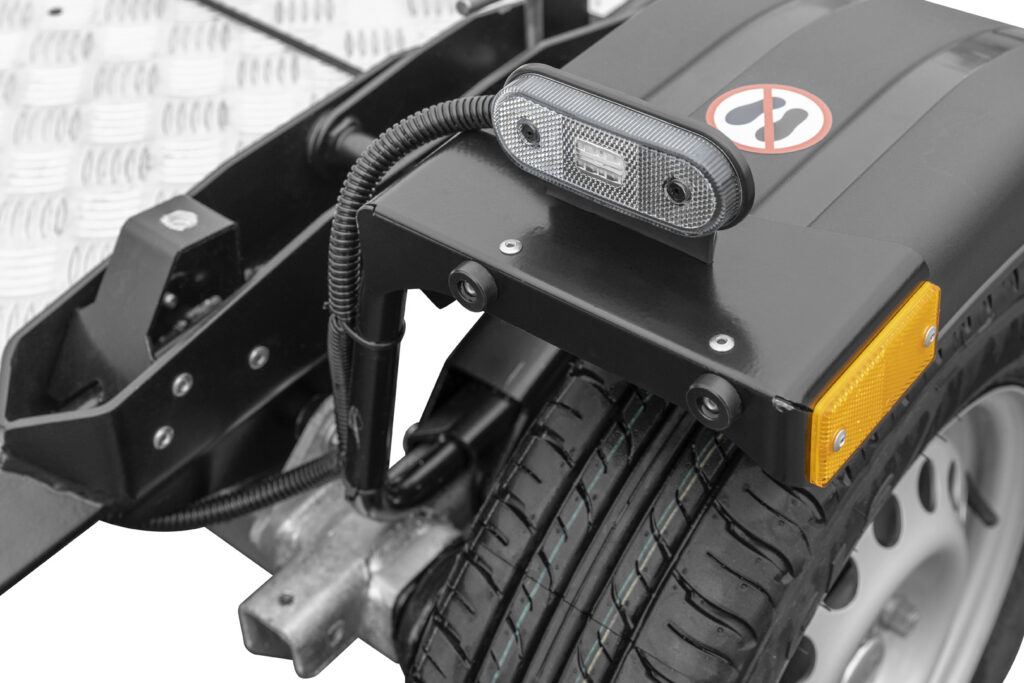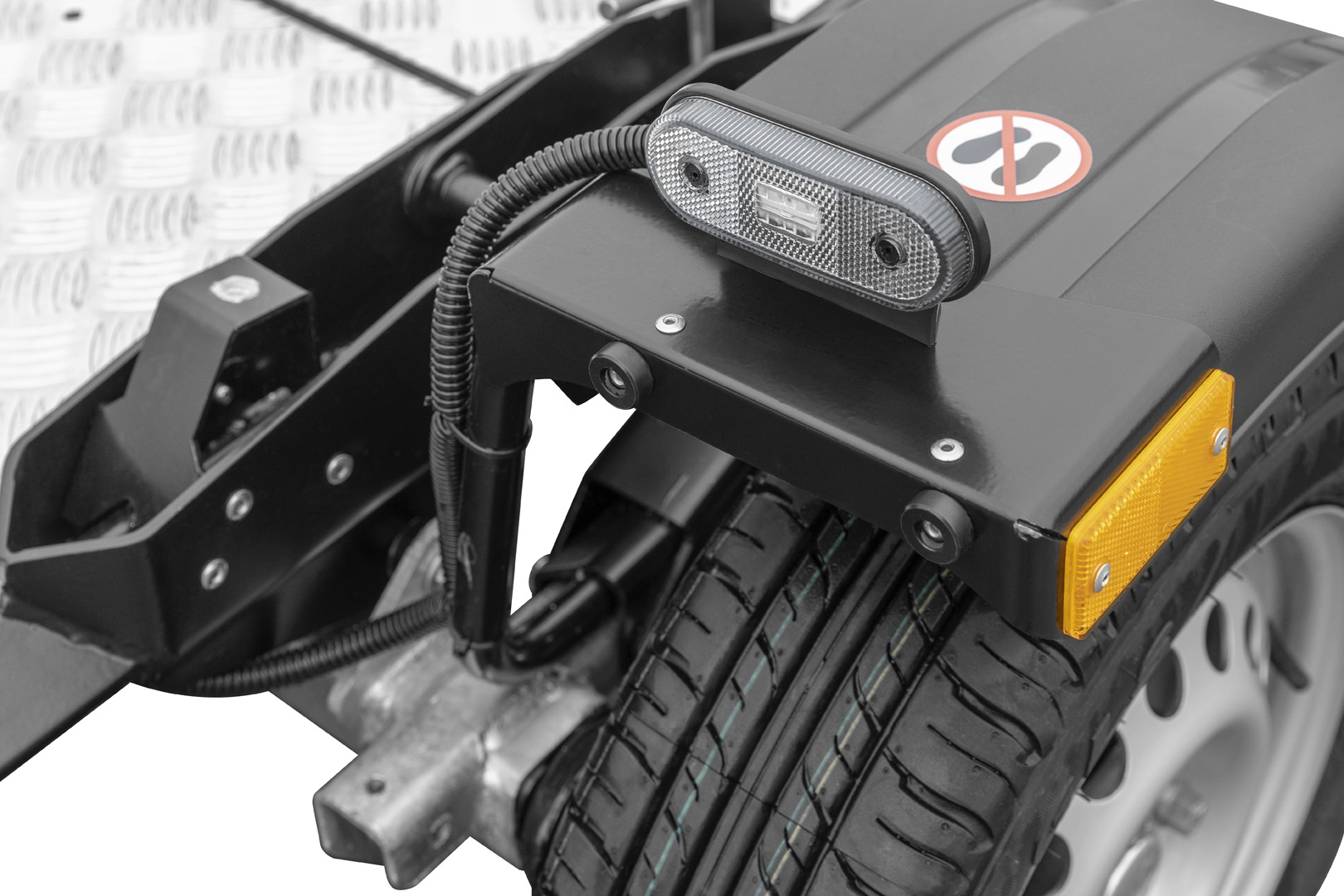 Technical data
MT-2 trailer for two motorbikes
Gross vehicle weight [kg]
750
Maximum length of the loading surface [mm]
2396
Maximum width of the loading surface [mm]
1743
Complete kerb weight [kg]
249
External dimensions width x length x height [mm]
2396 x 3491 x 962
Standard equipment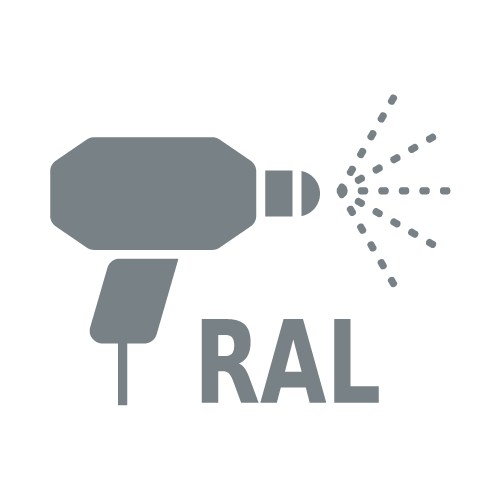 Powder painting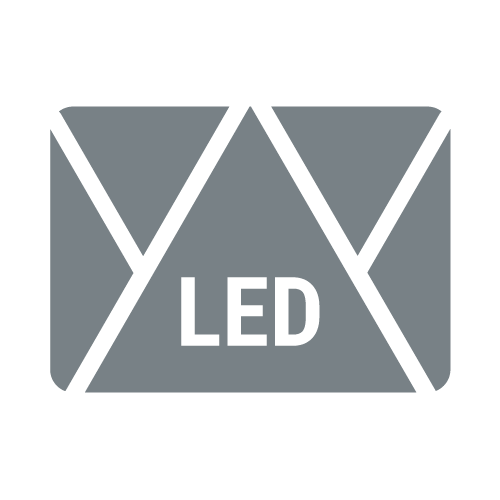 LED rear lamps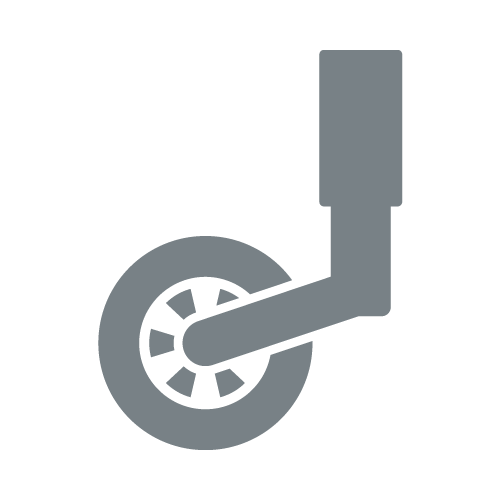 Jockey wheel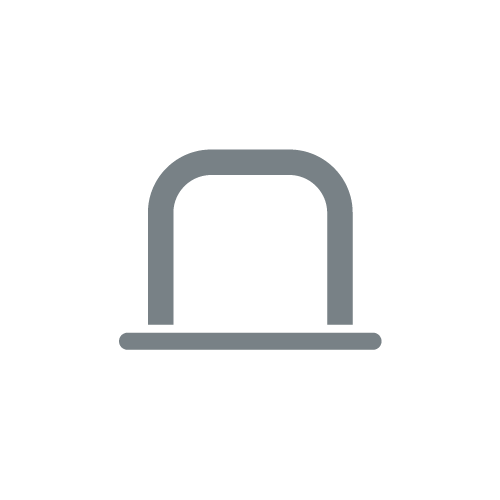 Brackets for fixing load mounted in the floor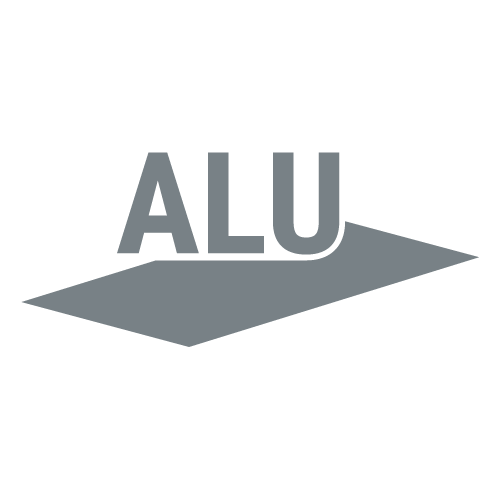 Aluminum floor filling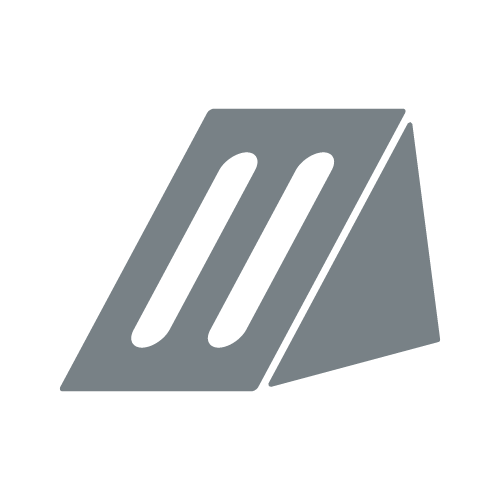 Klin do blokady kół
Additional equipment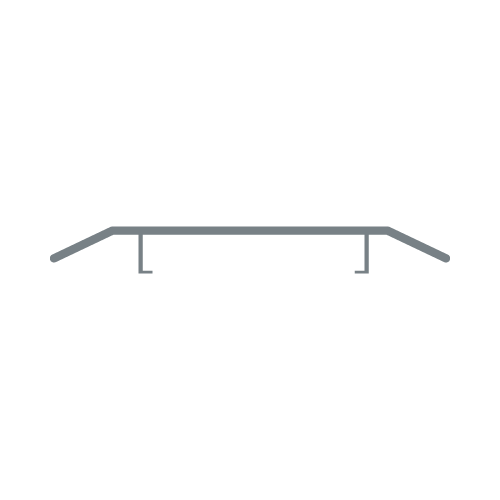 Reling przedni pod quad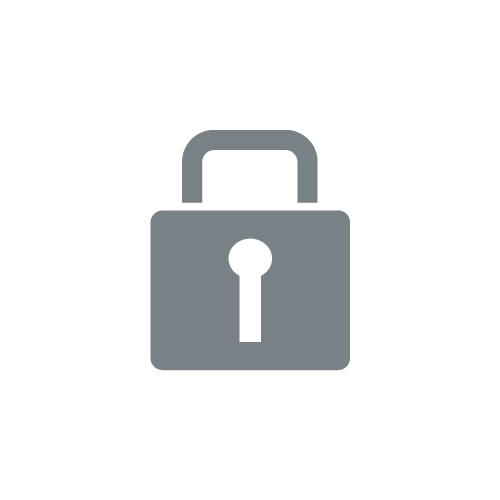 Anti-theft protection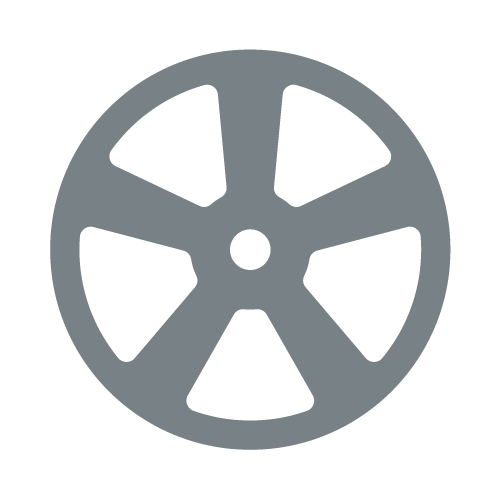 Aluminum rims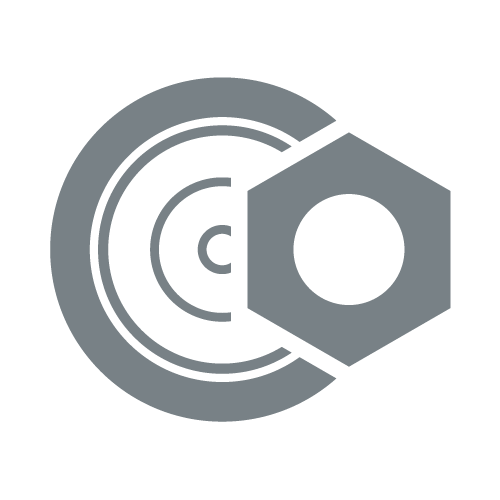 Spare wheel with mountings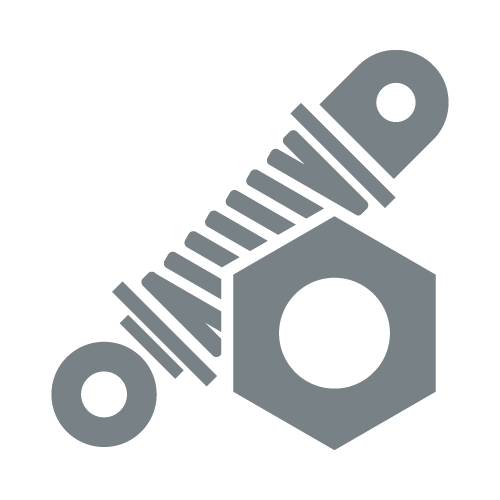 Shock absorber with mounting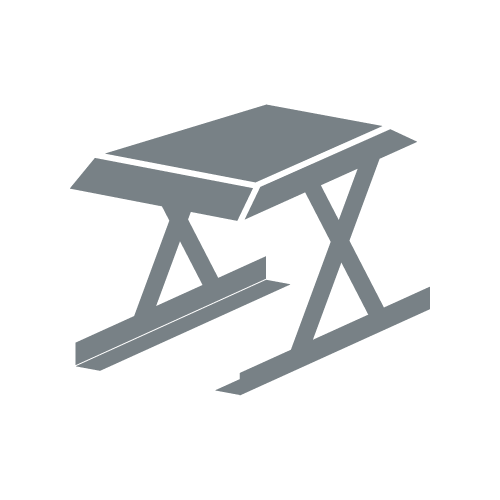 Stojak na crossy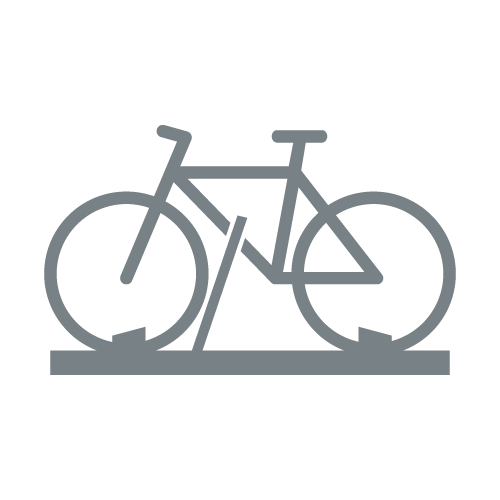 Stojak na rowery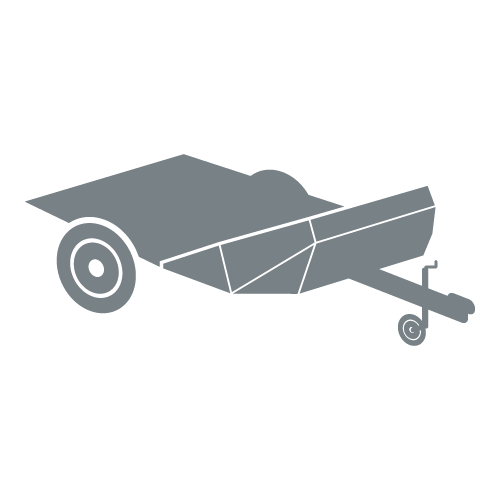 Owiewka