Construction trailer - why should every construction company have one?
Owners of construction companies, who want to effectively carry out even the most demanding orders, should invest in modern construction trailers. They are perfect for both materials and machinery transport and can significantly improve operations. Lorries has enriched its offer with new solutions that will meet the expectations of the most demanding customers - check why you have one!
Why is a construction trailer an important element of the company's equipment?
The construction trailer turns out to be especially useful when working on roads and highways as well as building houses and other objects. It will also be used during the implementation of other large projects. Due to its dimensions, large permissible total weight and solid workmanship, it can in many cases replace a delivery bus.
By choosing the right construction trailer, you will be able to transport construction materials, as well as tools, machines and construction equipment. Structures of this type of solutions ensure easy loading and unloading. The straps and sides enable effective and stable load keeping, and the fact that the trailers are made of hot-dip galvanized metal make them resistant to external factors and durable for years.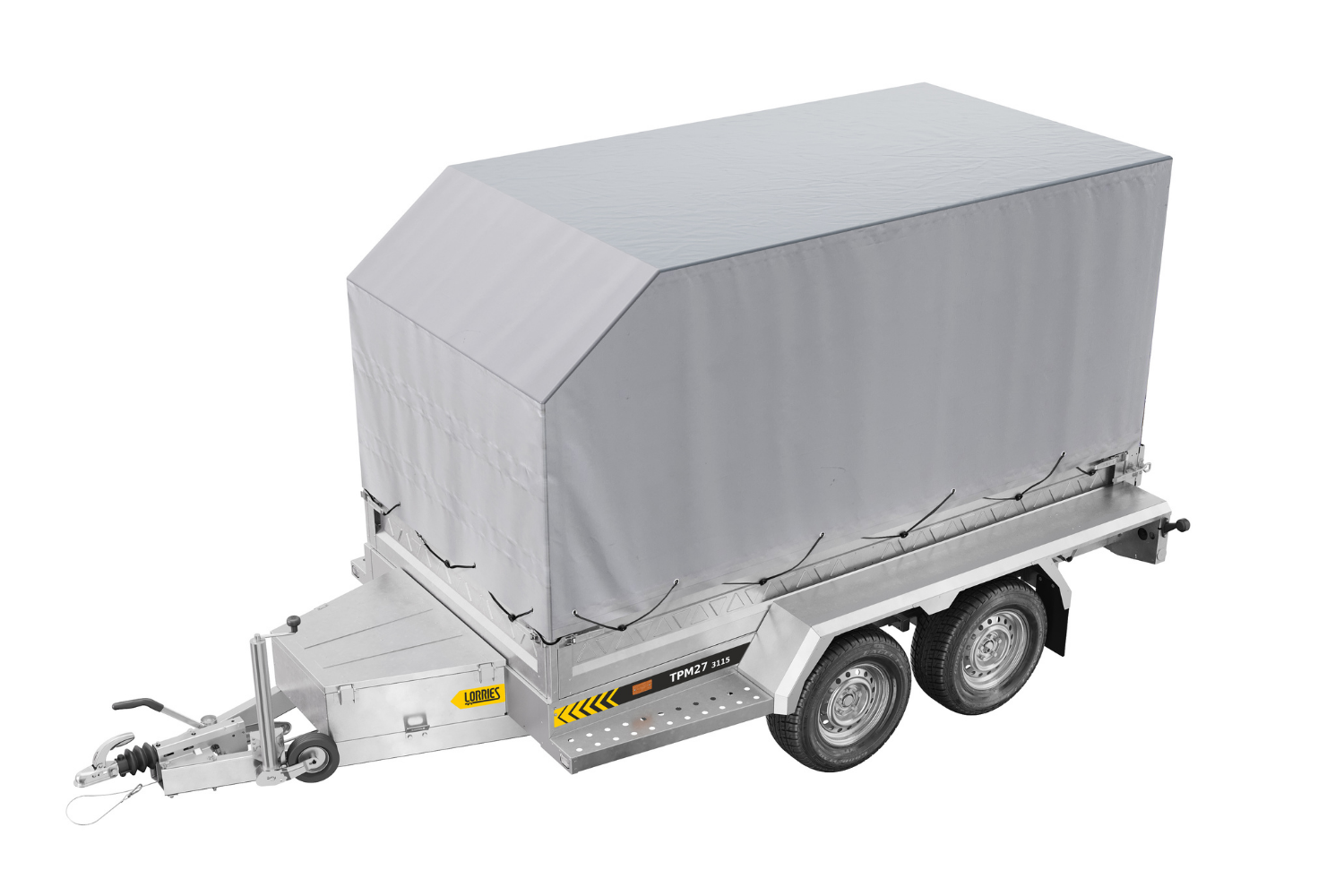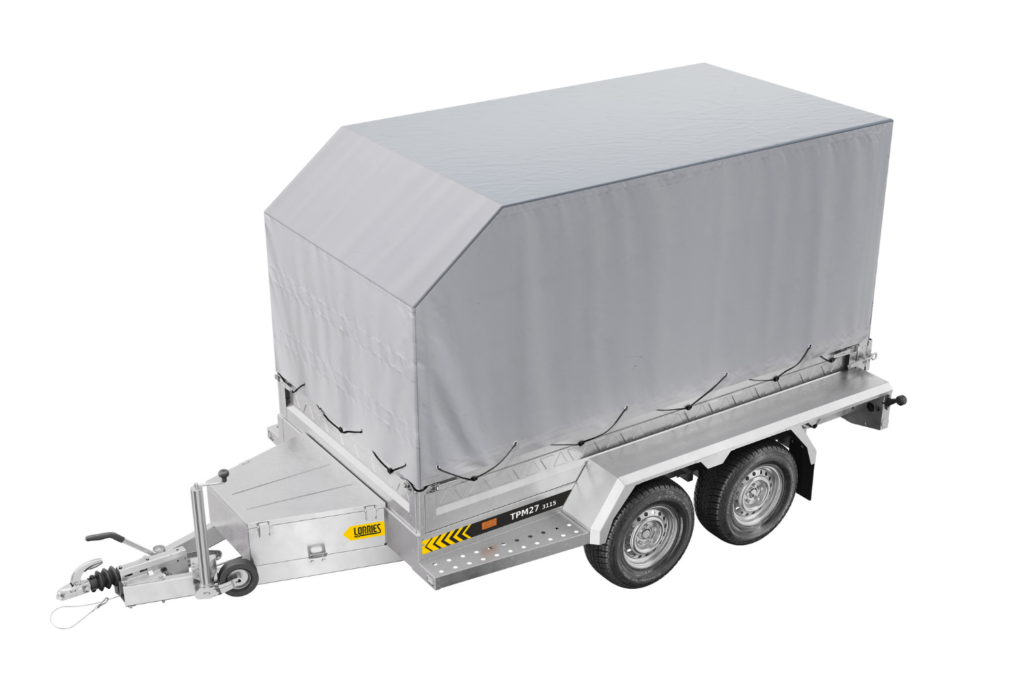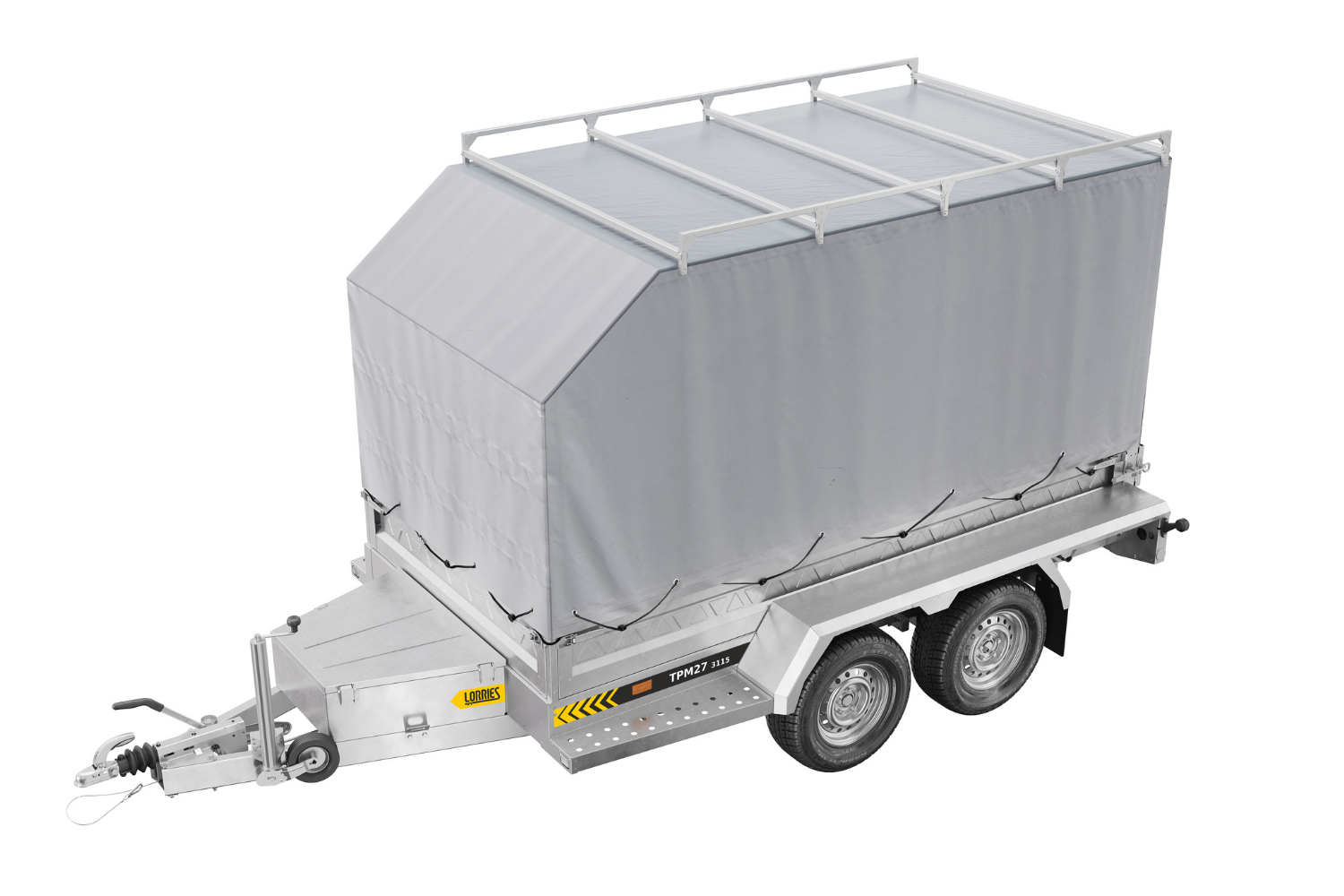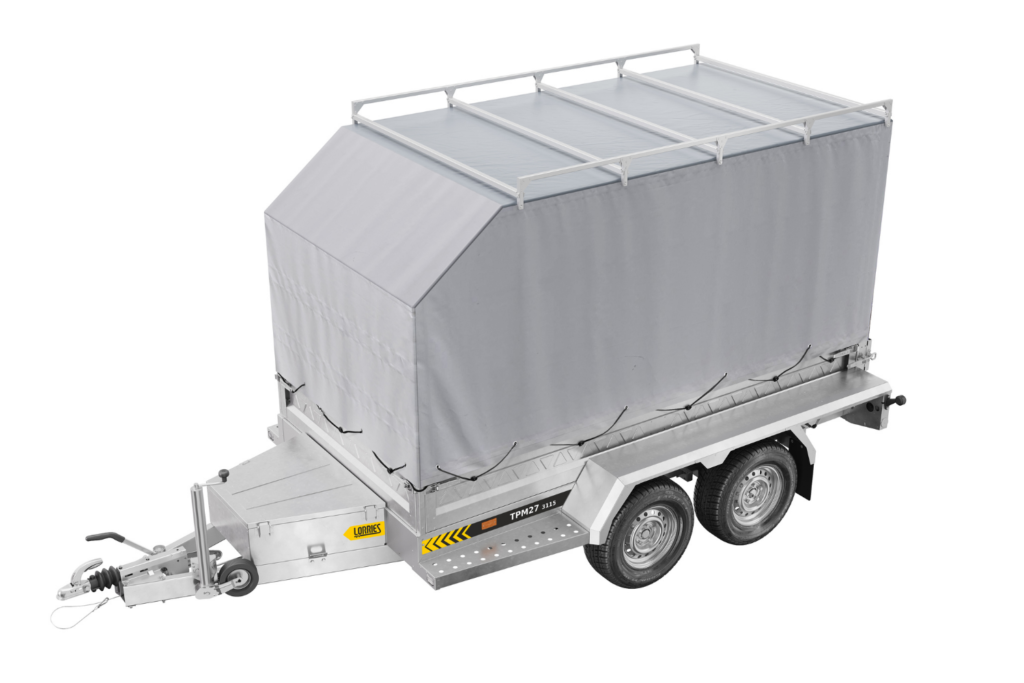 Construction trailer with tilt and more
Knowing perfectly well the growing needs of owners of construction companies, we developed our offer and enriched it with new solutions. Construction trailers with solid sides are a novelty in the offer, which are perfect for transporting small and loose materials. What's more, they enable the expansion of the trailer with additional solutions that will facilitate transport. The full sides allow you to add a tilt on the frame and an additional luggage rack at the top. Mesh side boards are another solution. Moreover, these options can be added together. That is, you can order a trailer with double sides, both of which will be full, mesh, or one will be full and the next mesh.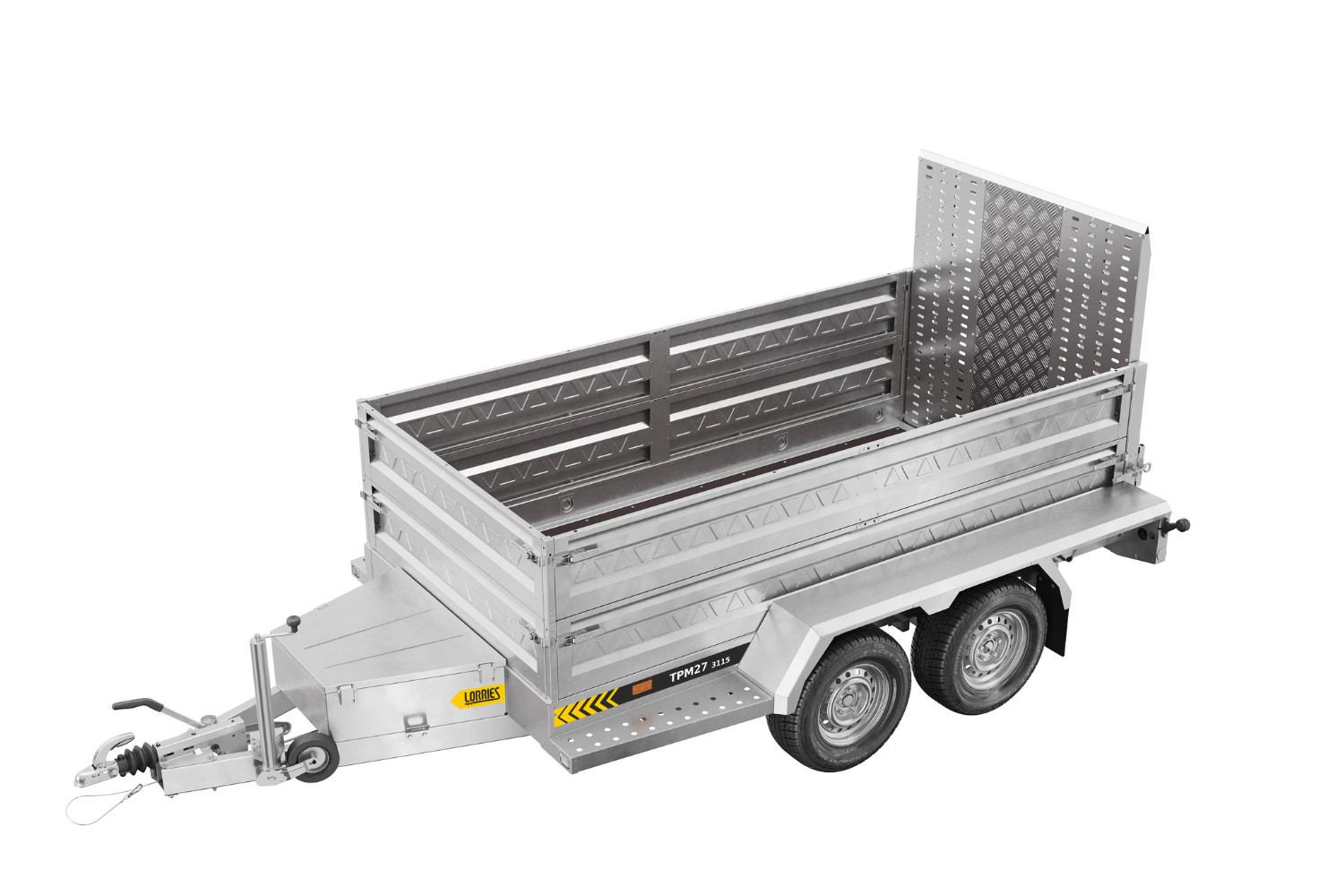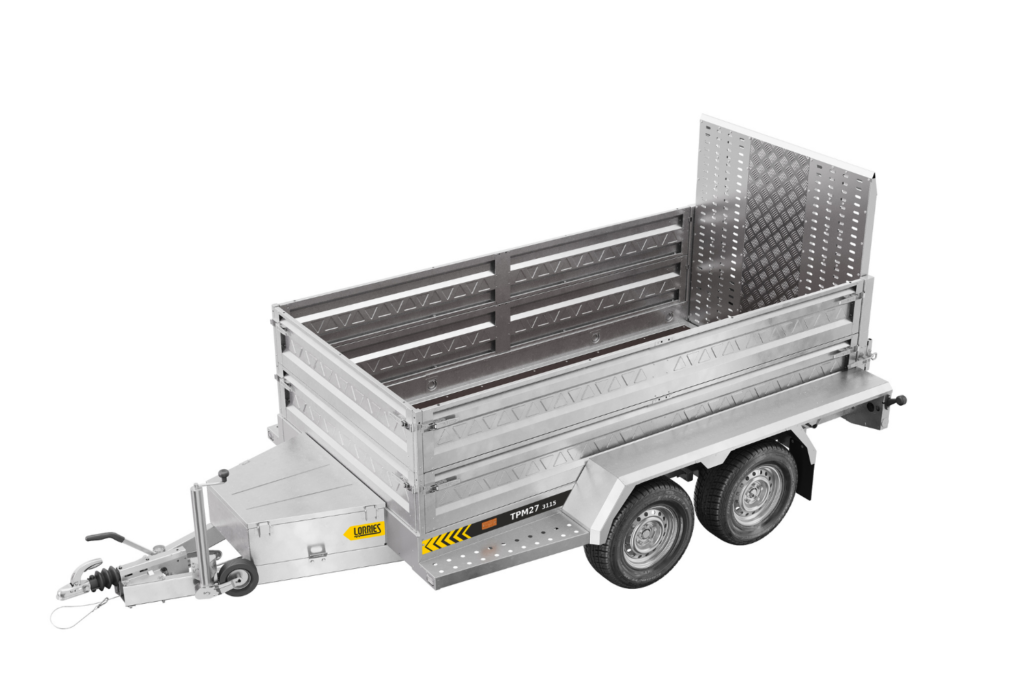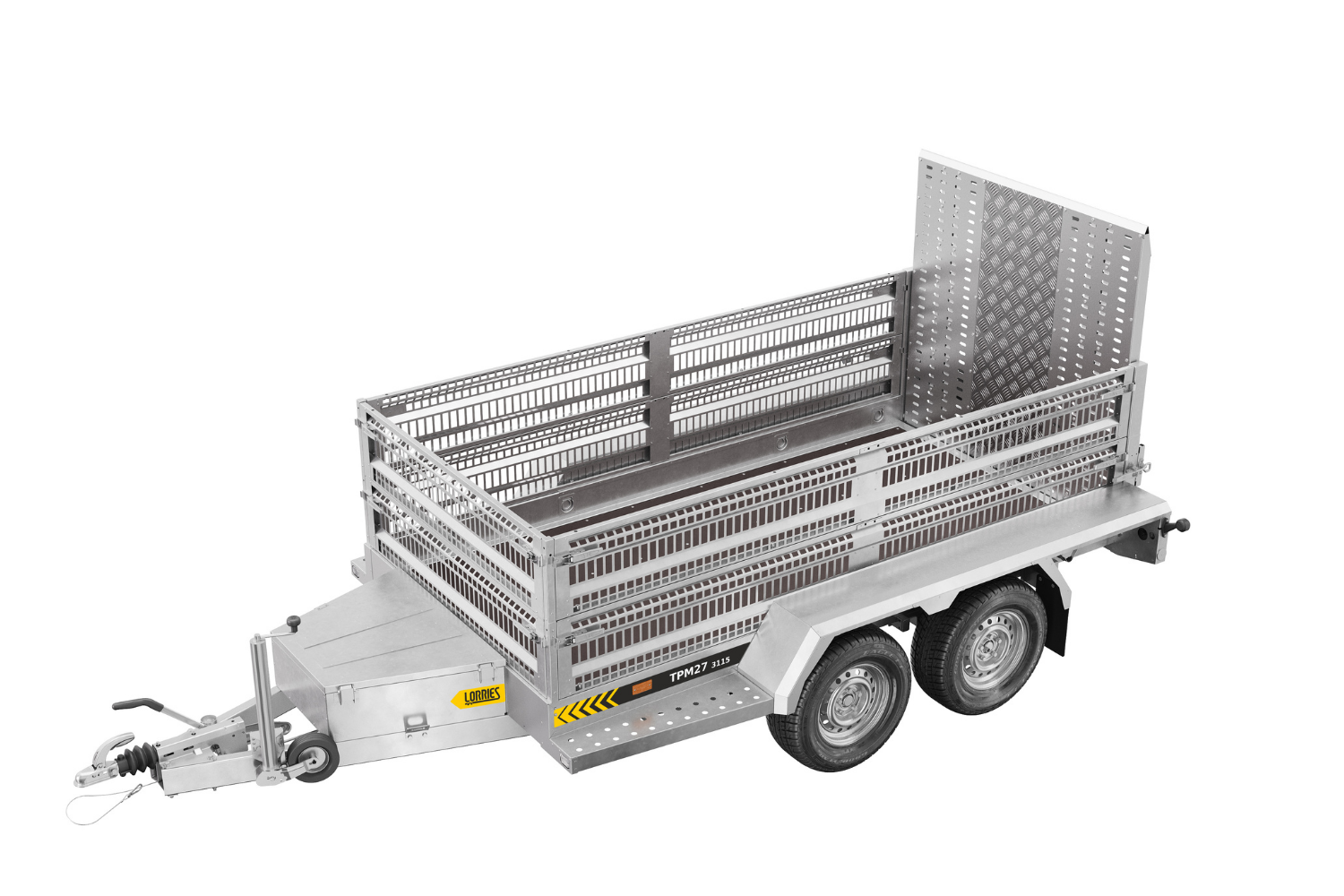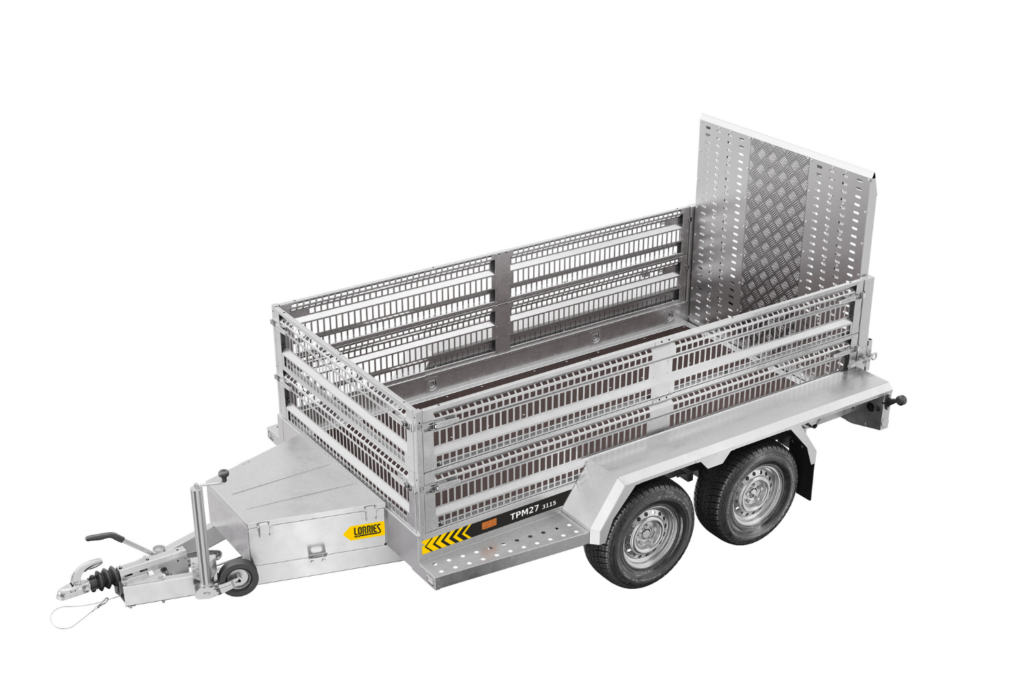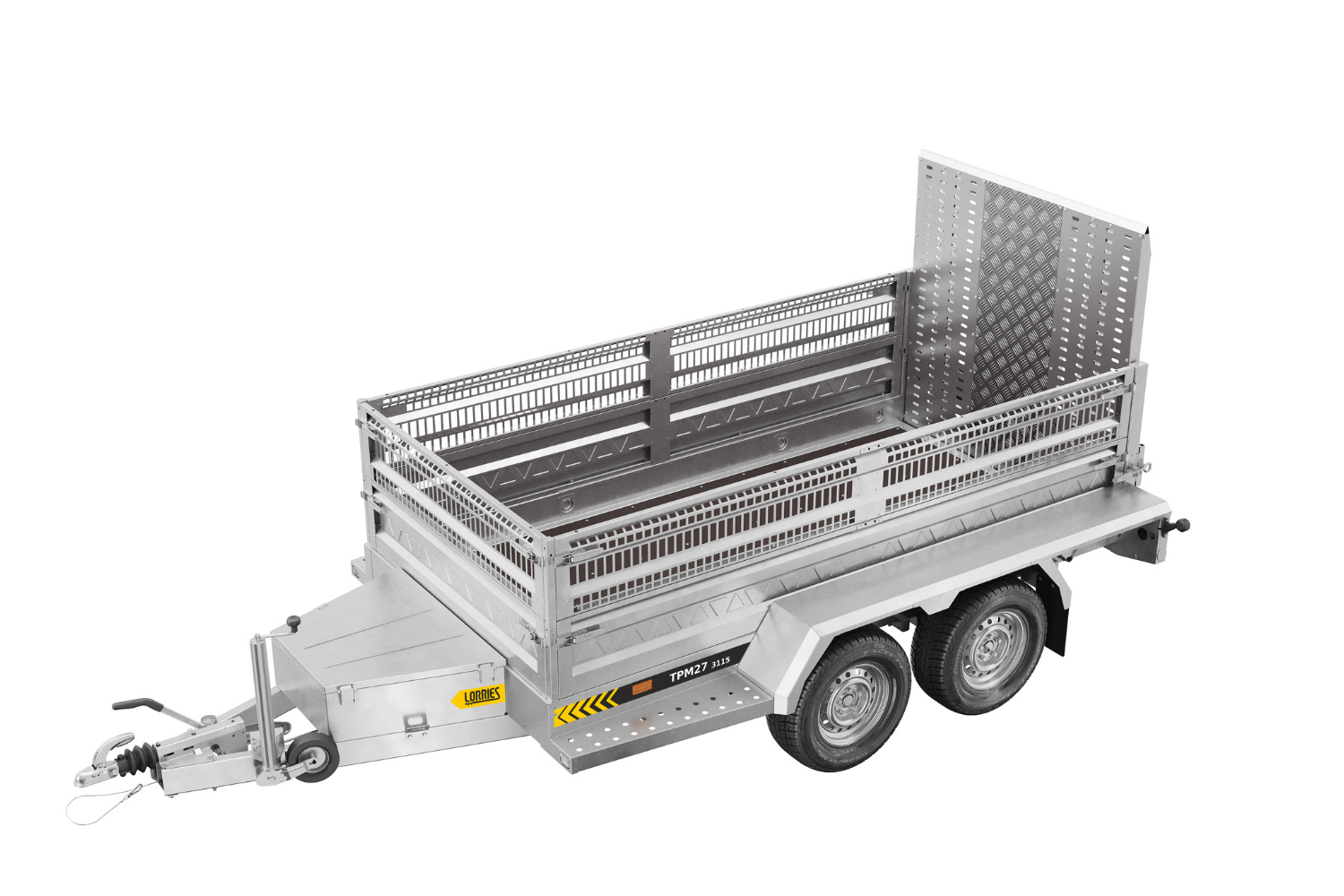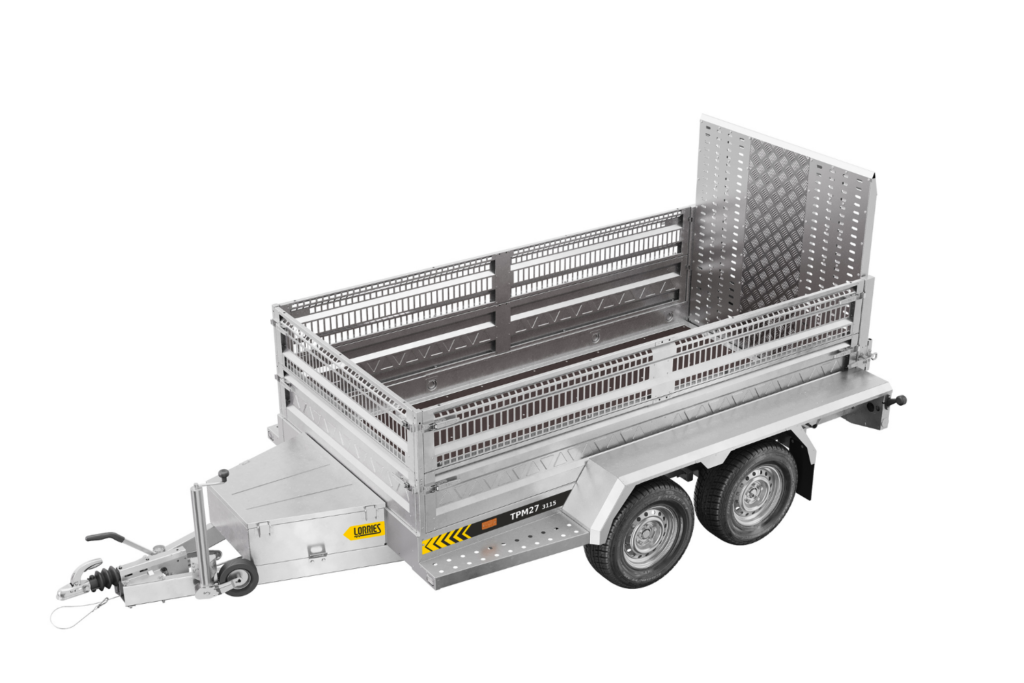 The new assortment was created in response to the needs of construction companies. Thanks to these solutions, on a construction trailer (designed for transporting a mini excavator or a roller), you can now transport other assortment, such as bags with construction materials, without fear that something will fall or be damaged. What's more, thanks to the installation of a tarpaulin, it is possible to effectively secure the load, and the luggage compartment will provide additional cargo space. All this will make your construction trailer reliable and tailored to your individual needs.
Here are some of the solutions we offer to our clients that are used by many companies. By choosing these construction trailers, you gain enormous transport opportunities and a chance to improve your daily activities.
The smallest two-axle construction trailer TPM20-2612, has a DCM of 2000 kg and a load capacity of 1400 kg, which makes it perfect for transporting tractors, mowers, mini-excavators and other machines.
The largest construction trailer TPM35-3617, with a GVM up to 3500 kg, load capacity 2700 kg, length 3.5 m and width 1.75 m, allows you to transport various types of construction machines (including those with larger dimensions).
Of course, these are just a few suggestions - check the full range, which also includes many other models of construction trailers.
Do you have questions, do you want to order a construction trailer or adapt the selected model to your individual needs? Please do not hesitate to contact us!