How to properly plan the transport of construction machinery?
While all kinds of furniture or tools can be easily transported by a delivery vehicle, the transport of construction machinery is not such a simple matter. It should be properly planned and special trailers should be used, thanks to which it will be possible to safely transport valuable equipment, even to the most remote place. Here's everything to keep in mind during such transport!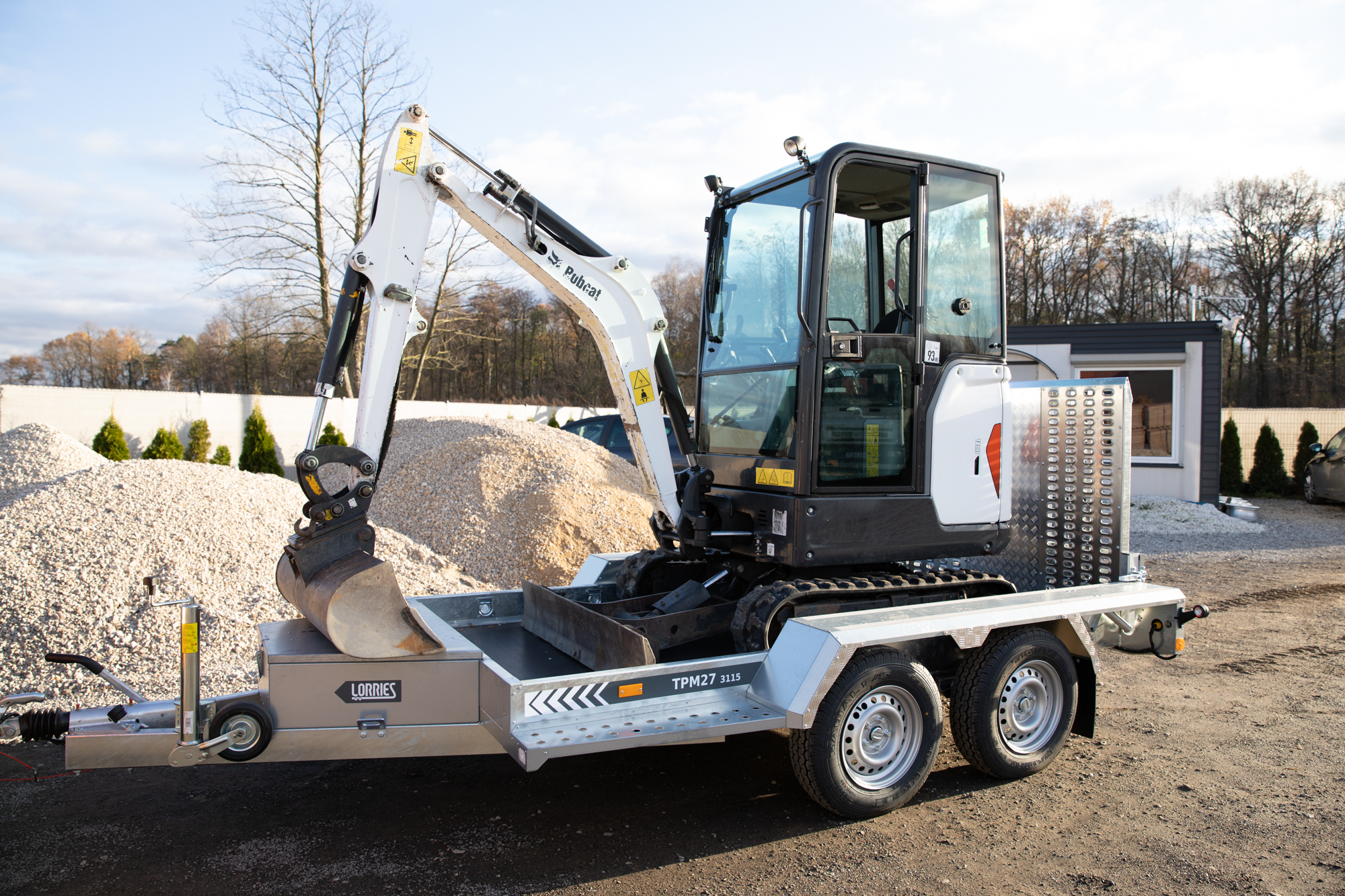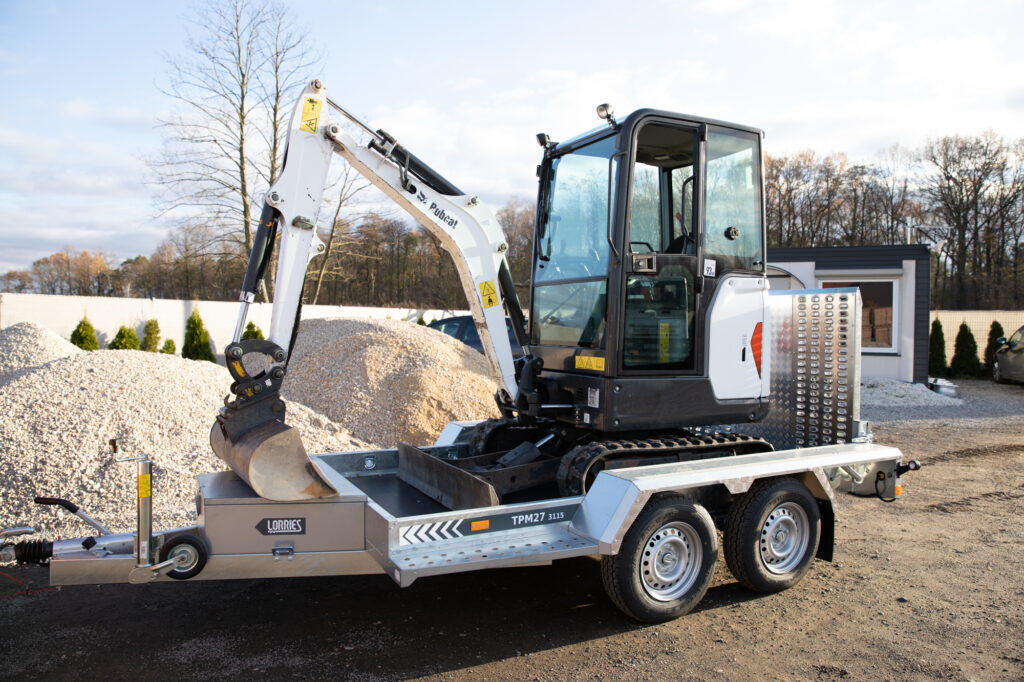 First of all - choose a suitable trailer
In some cases, it is not necessary to use special trailers to transport construction machinery. Some of them can move on their own wheels, which, however, only works for (very) short distances.
If it is necessary to move heavy equipment to a place several dozen or several hundred kilometers away, a special means of transport must be used. The best option is, of course, a trailer - the machine is attached to it with chains or special transport belts, which allows it to be safely transported. Such solutions are stable, provide the transported equipment with full safety, and the drivers comfortable driving.
In our offer you will find both trailers for transporting machines that will prove useful in the transport of lighter construction machines (with a GVM up to 1000 kg), as well as the largest in terms of dimensions (with a GVM up to 3500 kg). Equipped with special fastening clamps for belts and wide gangways with small ramp angles, they will allow for trouble-free and safe loading of each machine.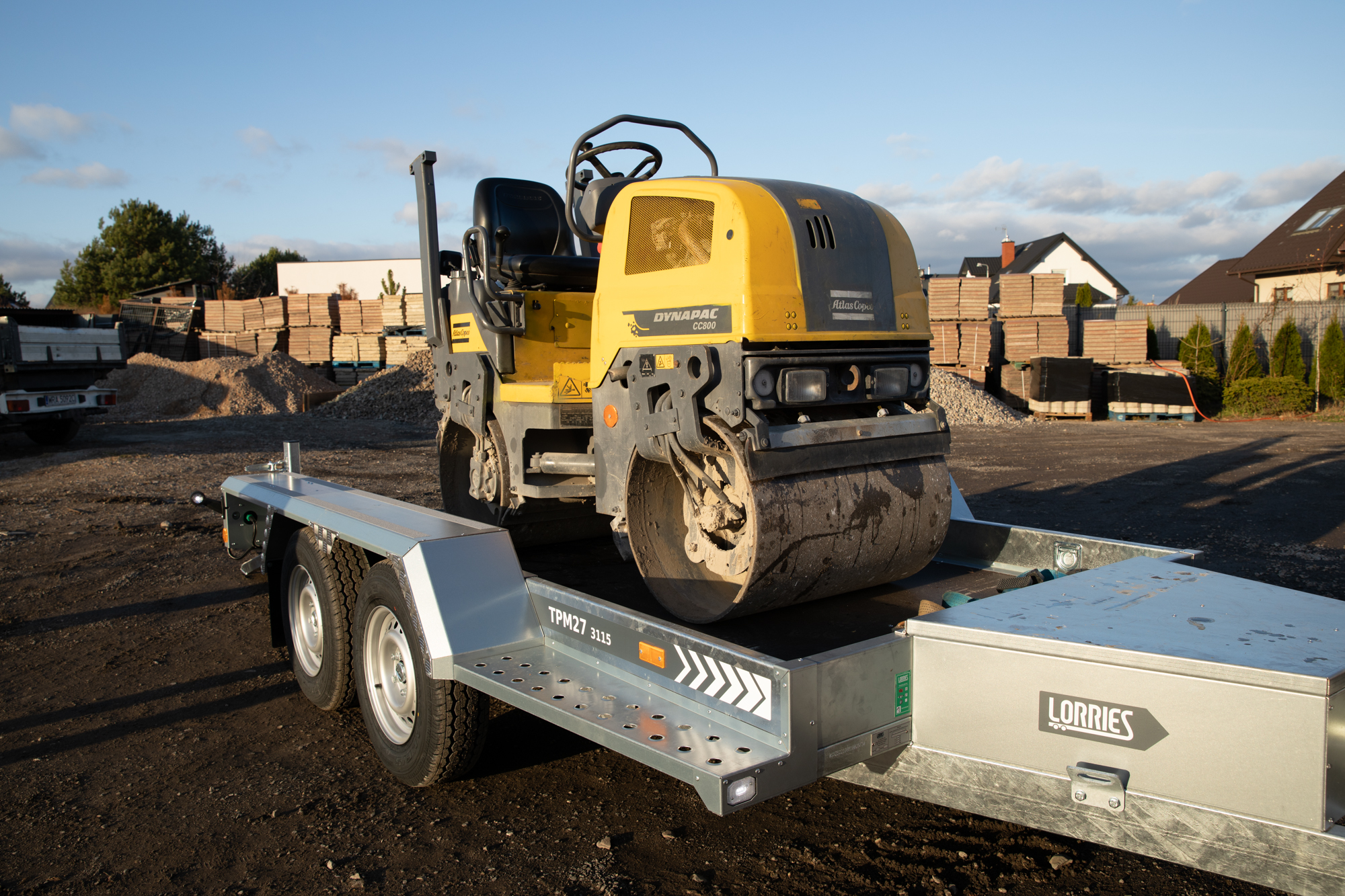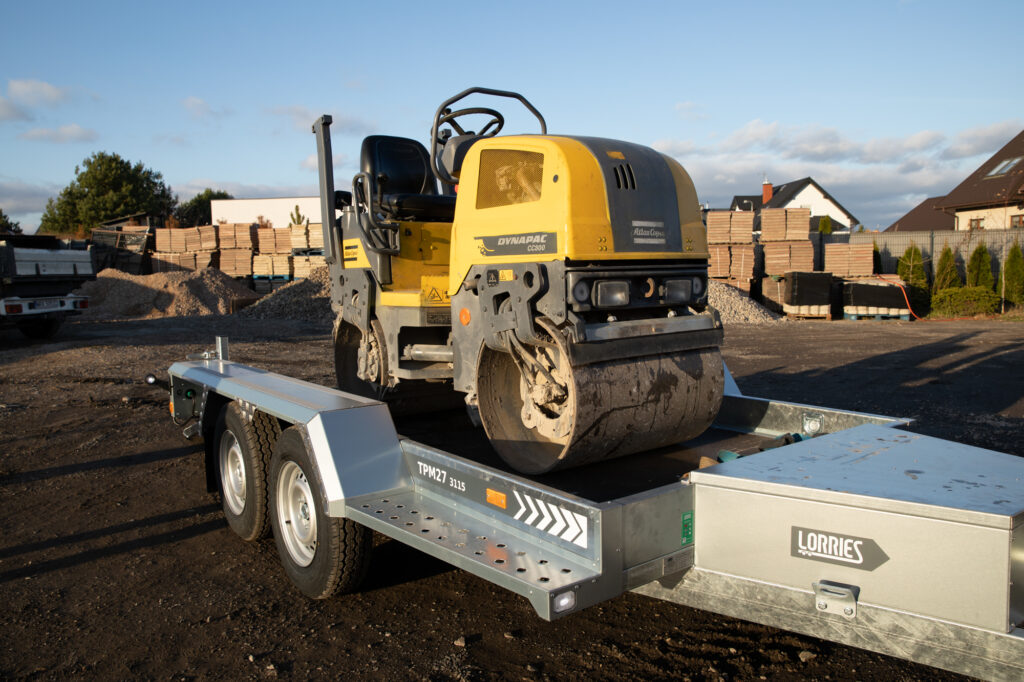 Safe loading is essential
The seating of the construction machine itself is also extremely important and poses a certain challenge. Equipment that is several tons requires the use of appropriate solutions - first of all, various types of winches. If there is a problem with loading, e.g. related to the dimensions or shape of the machines, it is possible to partially disassemble them.
Don't forget about the safety regulations
When planning the transport of a construction machine, you must not forget about the safety rules. Above all, remember about:
checking the weight of the machine and adjusting the trailer for it (in the case of machines weighing approx. 2000 kg, for example, trailers with a maximum permissible weight of up to 1000 kg will be inappropriate);
proper location of the machine so that it does not pose a danger while driving;
use a trailer that has an appropriate certificate, as well as approved mounting systems - these are the solutions you will find in our offer.
If you have questions about choosing the right trailer for transporting machines, contact our dealers, they will help you choose the right equipment!