What to consider when choosing a jet ski trailer?
You decided to buy a jet ski, but so far you did not have an opportunity to test it in any of the reservoirs because you do not have a suitable trailer to transport it? Or maybe the old one has been worn out and you want to invest in buying a new one? Regardless of which of these situations you find yourself in, you definitely want to know what to look for when choosing a vehicle for your jet ski. The jet ski trailer comes with various equipment and watercraft carriers, which does not make its selection easier. Perhaps, however, thanks to our advice, it will turn out to be easier.
Skids or rollers - which one choose?
In the case of the above-mentioned trailer, the total weight of the trailer and the car is extremely important. However, it is not the only factor that should be considered when purchasing the appropriate model. It is also very important what kind of holding it is characterized by. Some of the offered trailers are equipped with rollers, while others with skids. Their number is also important, because the higher it is, the more stability can be expected from a water scooter trailer when transporting it.
As for rollers, they are most often praised for making it easier to launch a jet ski in virtually all conditions. The skids, on the other hand, are considered to be the elements that usually guarantee slightly greater stability of the scooters attached to them, which is certainly important when the trailer moves on a demanding surface. There is one more solution - combining the advantages of the two above - skid-roller. Thanks to the installed rollers, we can easily launch the scooter. At the same time, during transport, it is very stable and securely placed on "skids".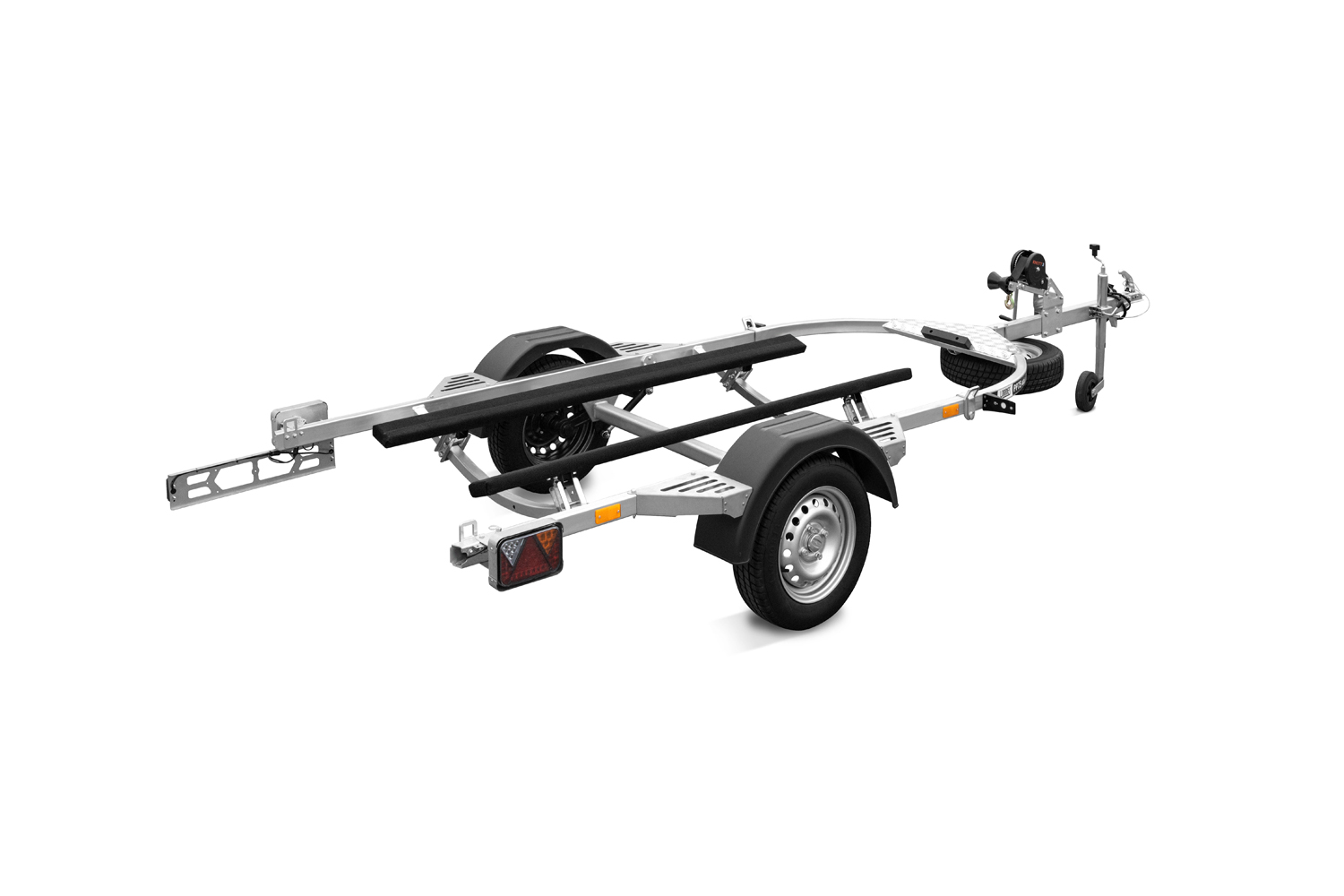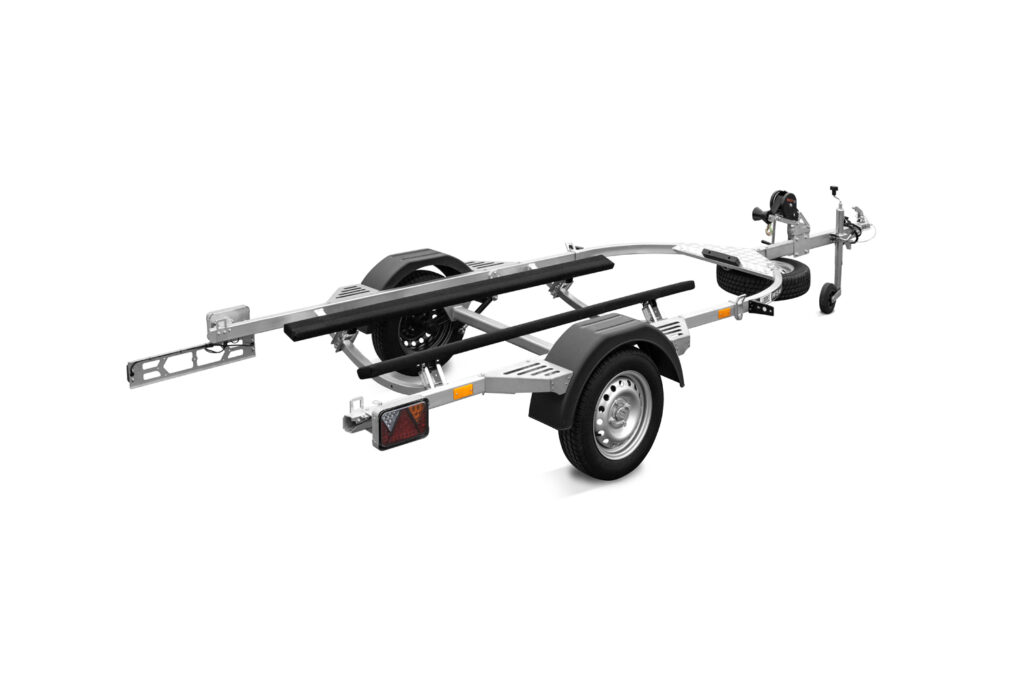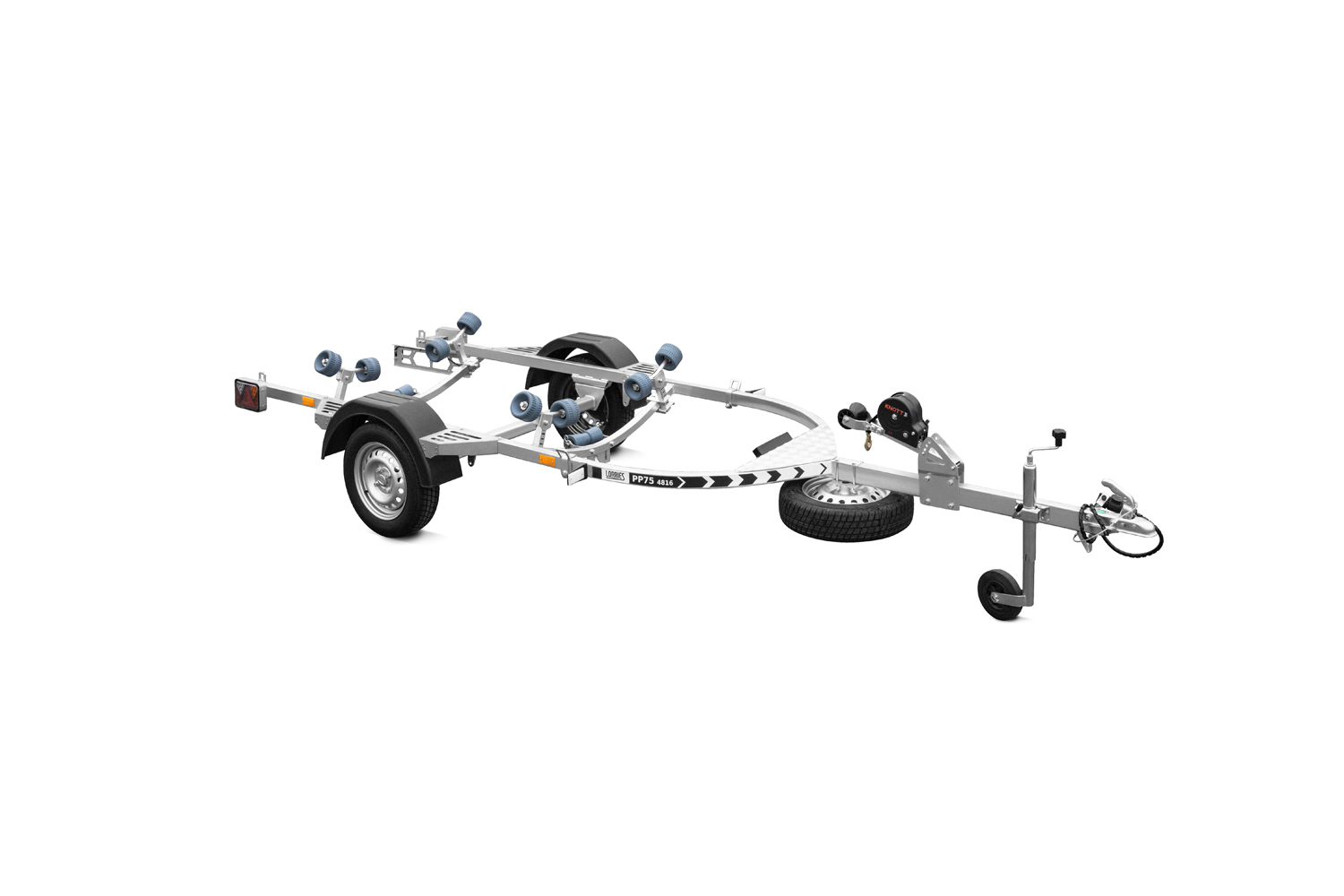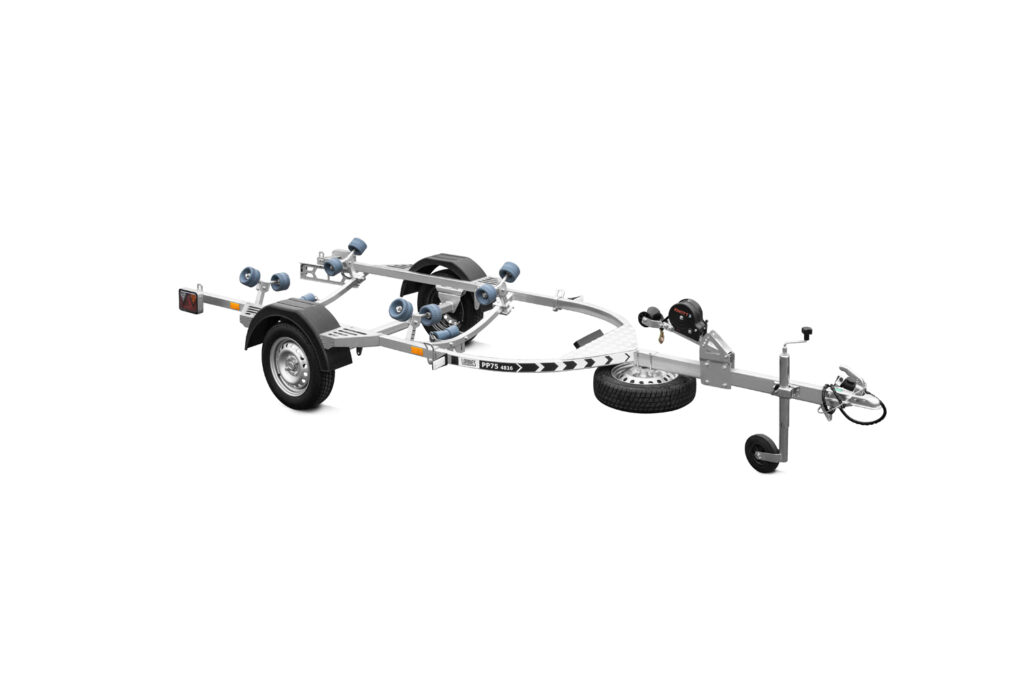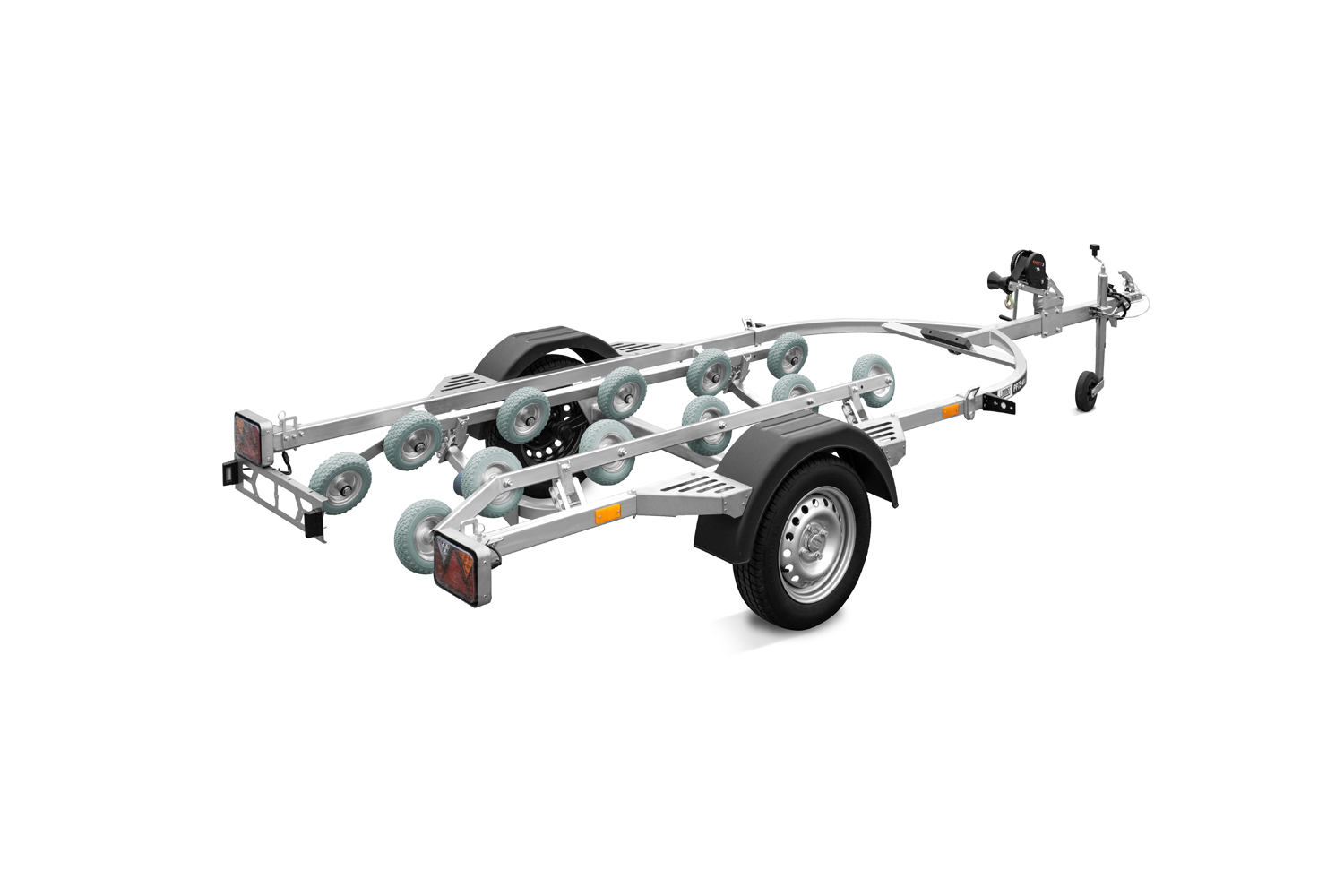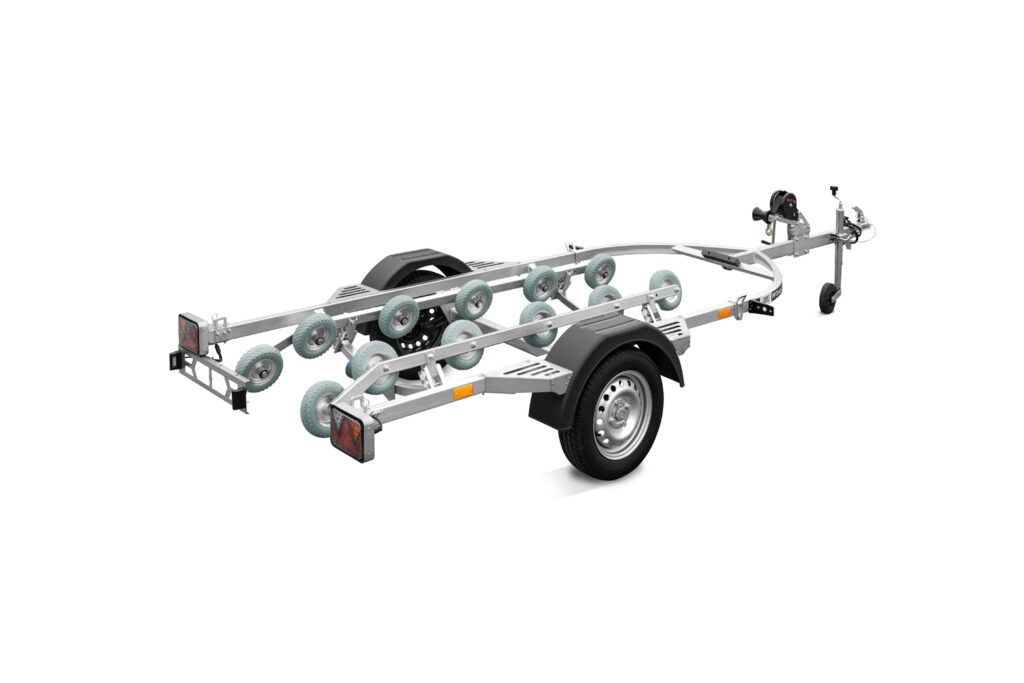 It is also worth remembering that currently on the market you can also find vehicles such as a trailer for 2 water scooters. It is an ideal solution for people who like to spend time in pairs or with friends. They will surely appreciate the possibility of transporting both jet skis at the same time. This is not only convenient, but also less time-consuming. Importantly, such a solution is often chosen by jet ski and water equipment rentals. If you also belong to this group, we advise you to pay attention to the PP13-6025 L model. One of its main advantages is the possibility of adjusting the skids in two planes. As a result, the trailer easily adapts to scooters of virtually any width. In addition, the large loading space (3994 × 2539) and the GVM of the vehicle (up to 1300 kg) make it suitable for transporting even the largest scooters today.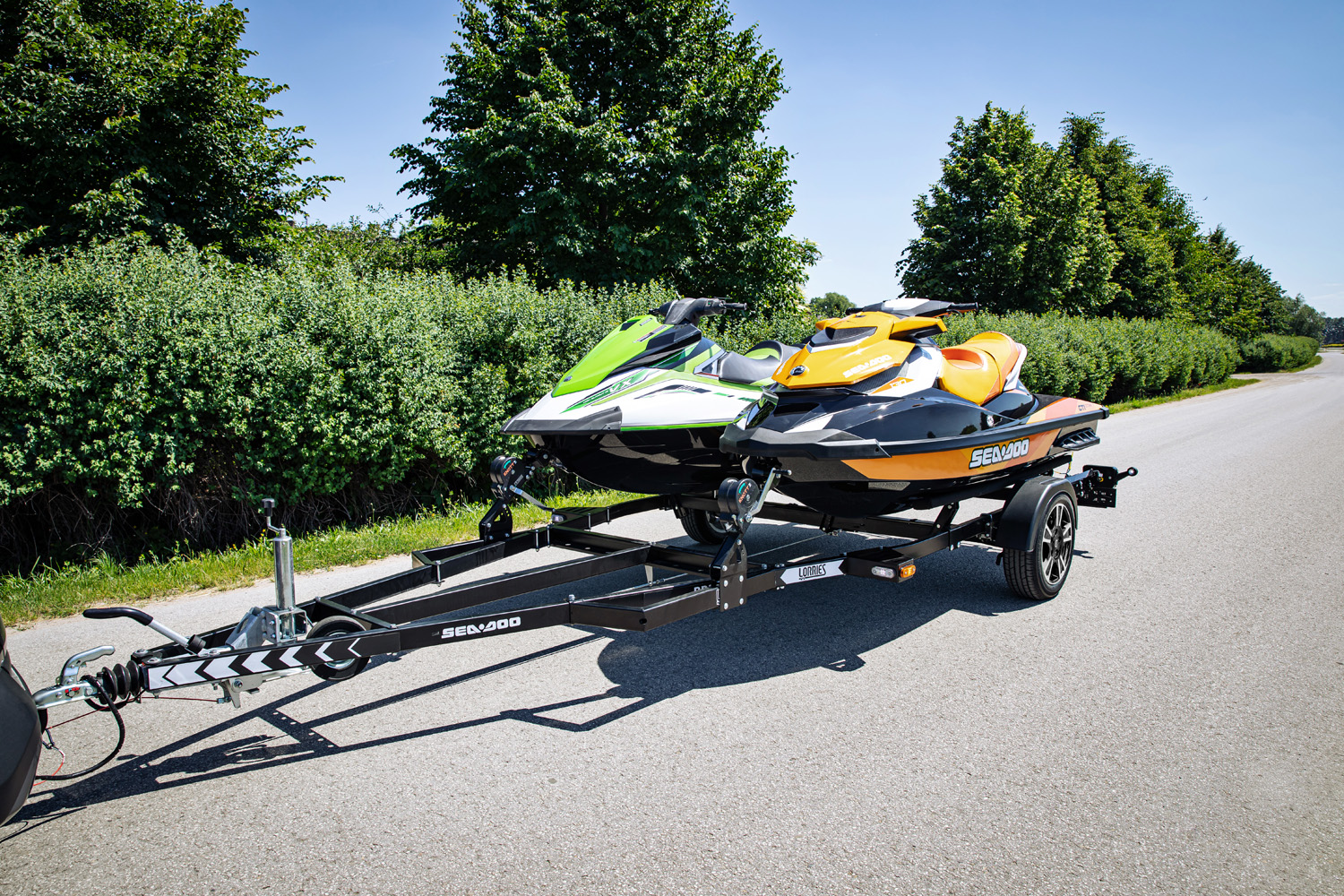 What equipment should a jet ski trailer have?
When choosing a trailer for a jet ski (or two), always pay attention to its equipment. To use it as safe and comfortable as possible, it should have elements such as LED rear lamps or a winch.
If it is possible, it is sometimes worth ordering the trailer to be equipped with additional accessories. The anti-theft protection can effectively discourage a potential thief from trying to disconnect a vehicle equipped with it from your car. In turn, an additional set of belt fasteners will provide you with an even higher level of safety. A spare wheel will come in handy if, for example, one of the tires has a puncture while driving. Finally, it is worth remembering that a water scooter trailer does not necessarily have to be obtained by you on a permanent basis, if you do not intend to use it regularly or you cannot afford such a solution. Perhaps in your situation it is better to rent a selected model.
Water scooter trailer - it's worth knowing
If you plan to go with a jet ski trailer, make sure you have the appropriate qualifications. Therefore, it is worth recalling that persons holding a category B driving license are entitled to drive a car with a trailer with a total gross weight (GVM) of up to 3.5 tons. However, if the weight of the trailer itself does not exceed 750 kg, then it may find itself on the road, being connected to the car, with which the total weight of the trailer does not exceed 4.25 tons. If the jet ski trailer is not classified as light, it will need to be attached to a car other than a "passenger car". It is connected with having the right to drive it, which may undoubtedly be a serious obstacle in many cases.

The above restrictions apply in Poland.