Trailers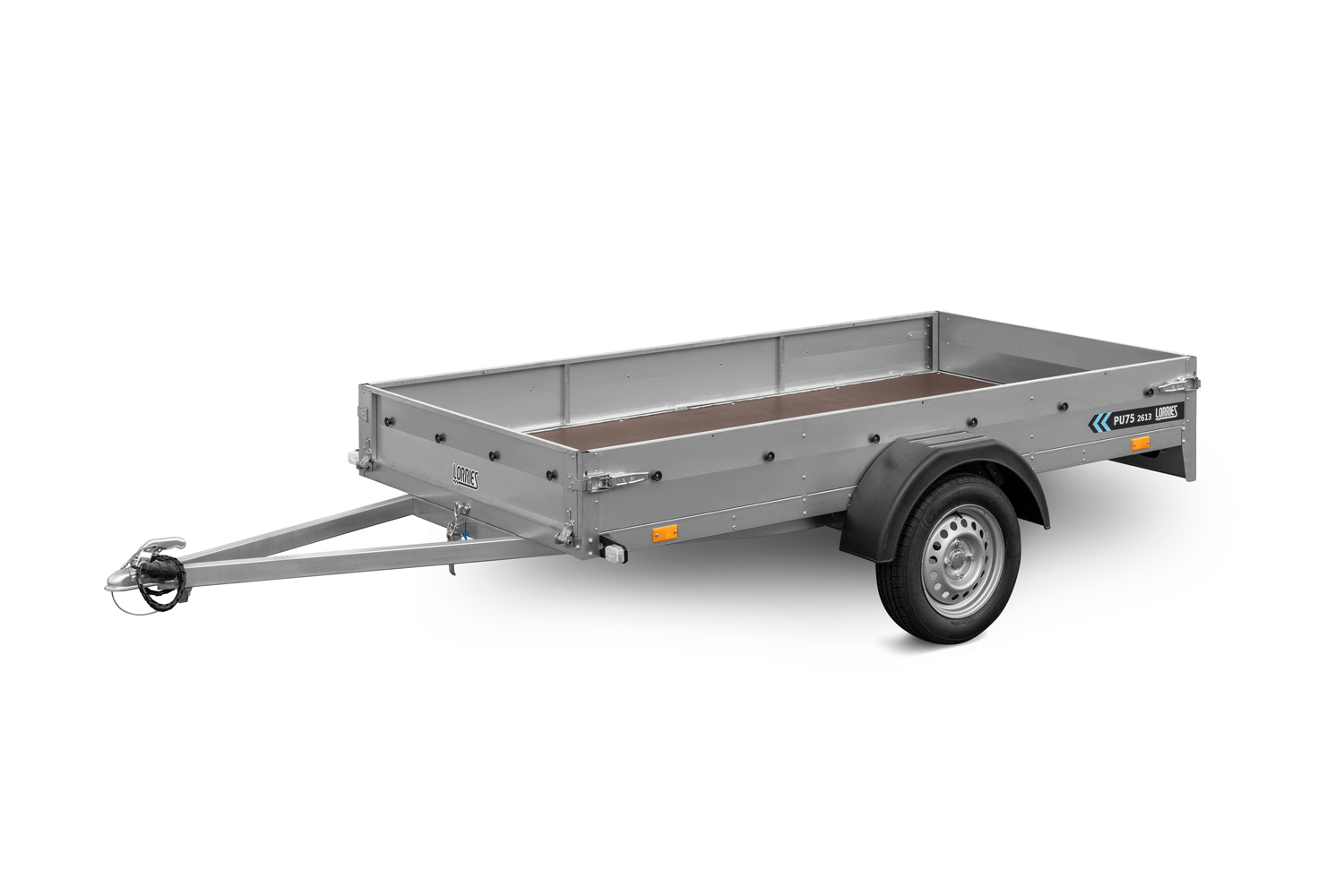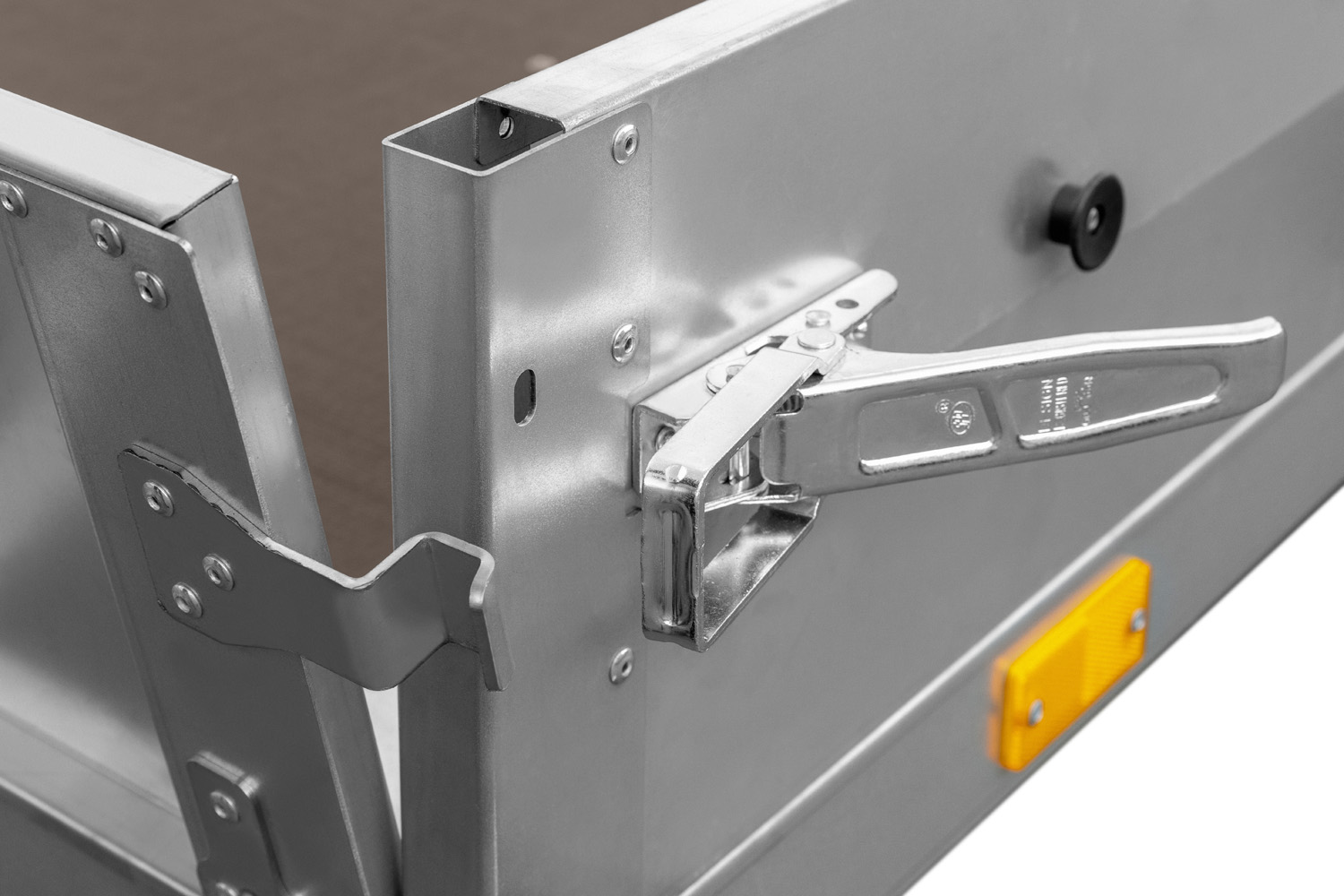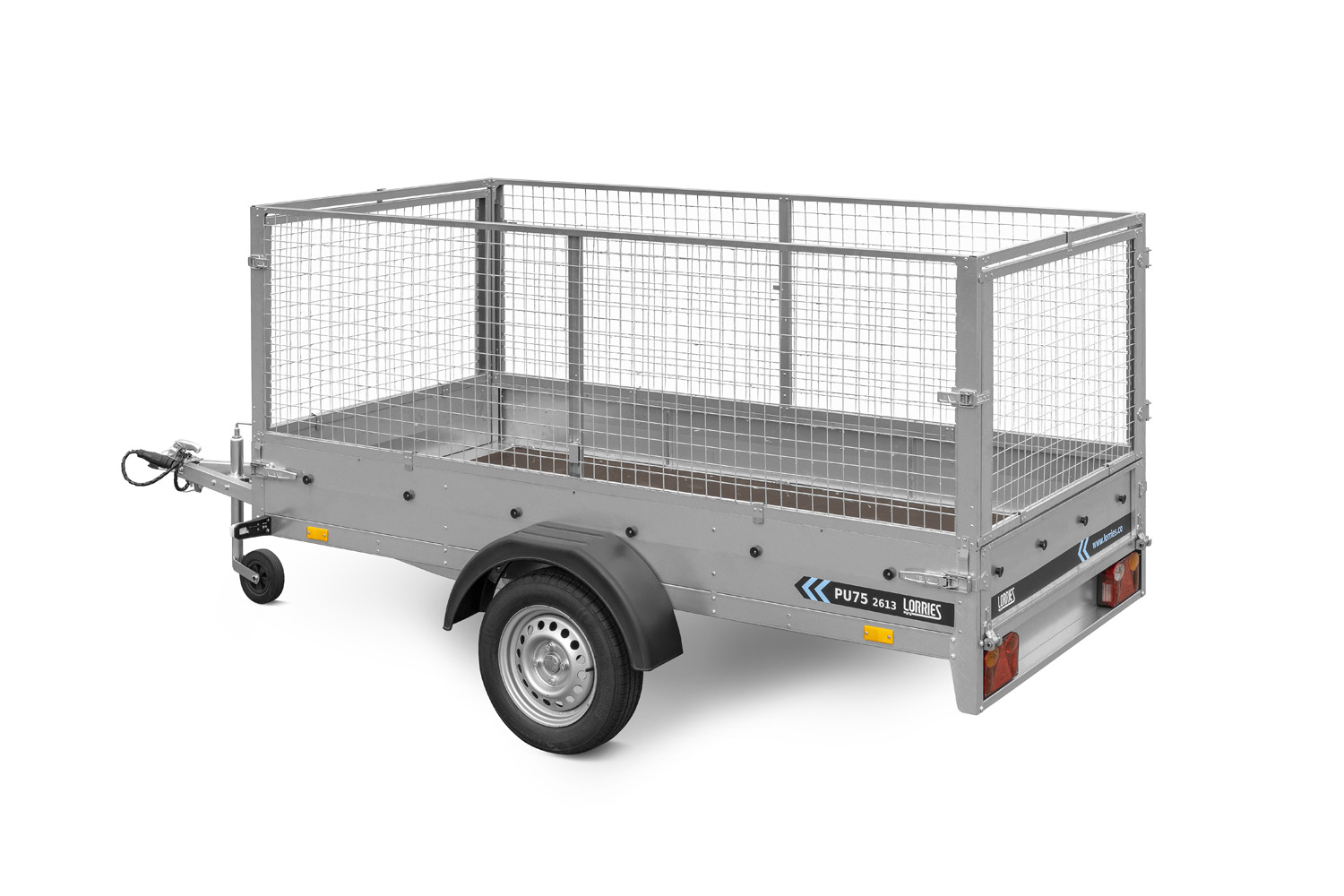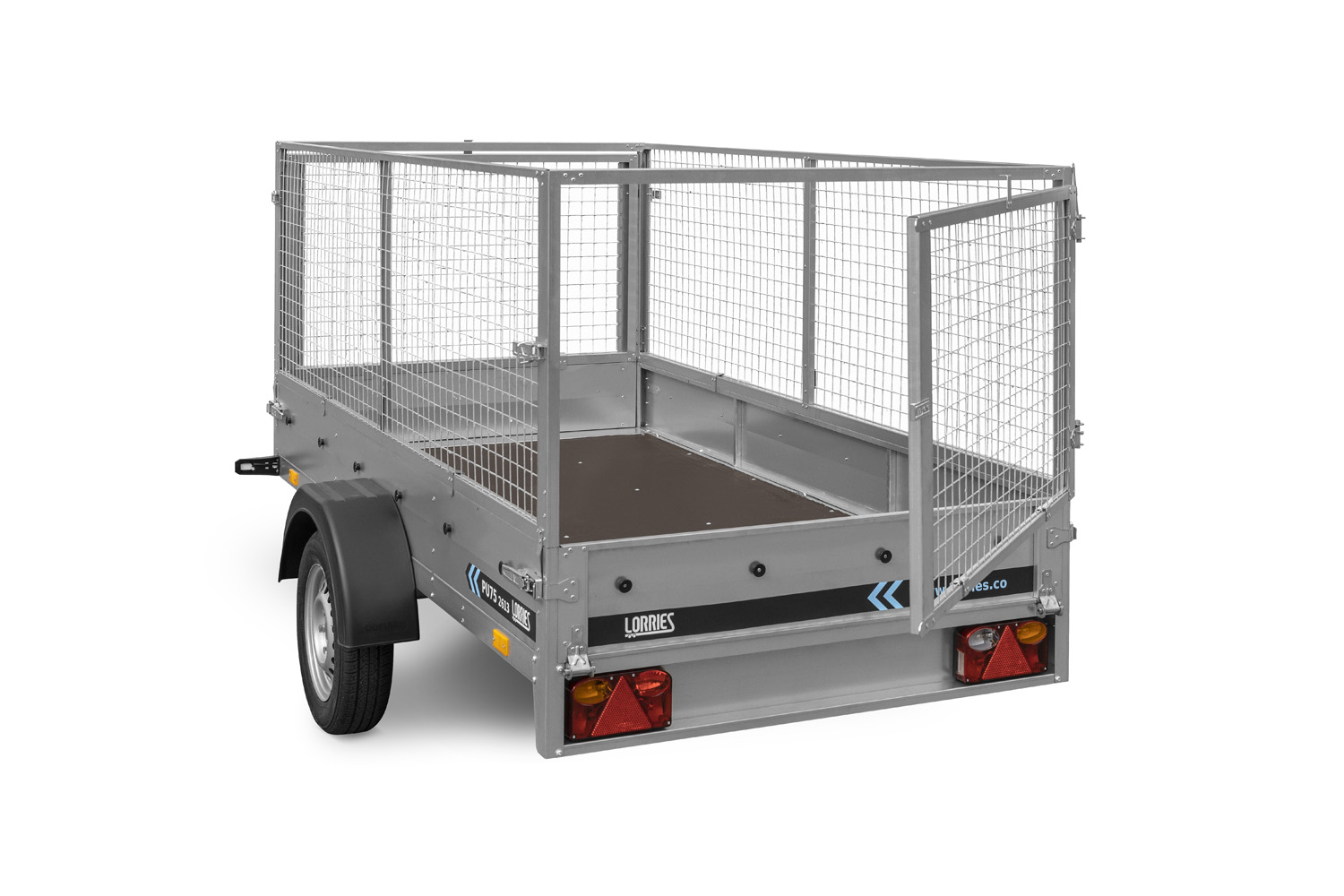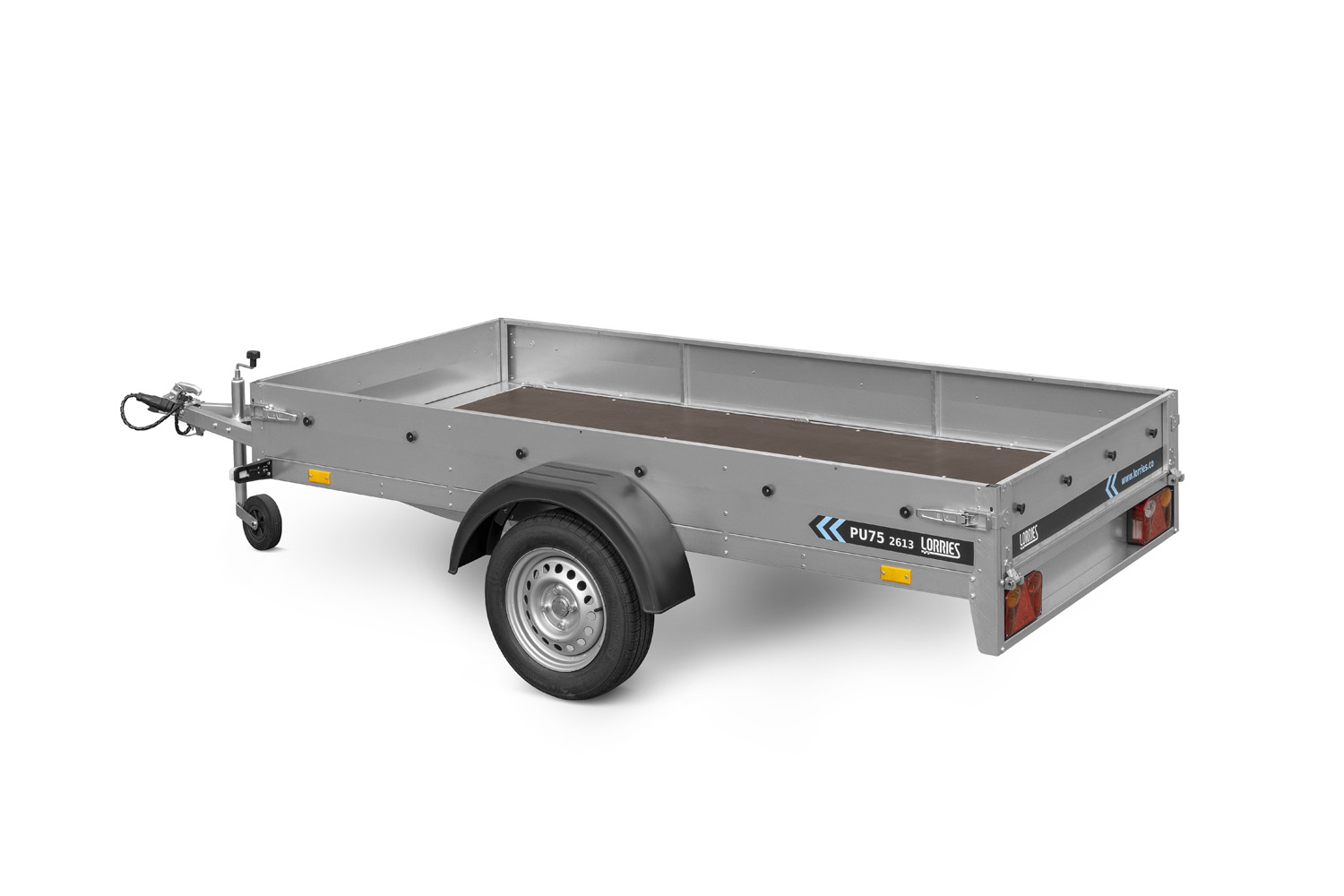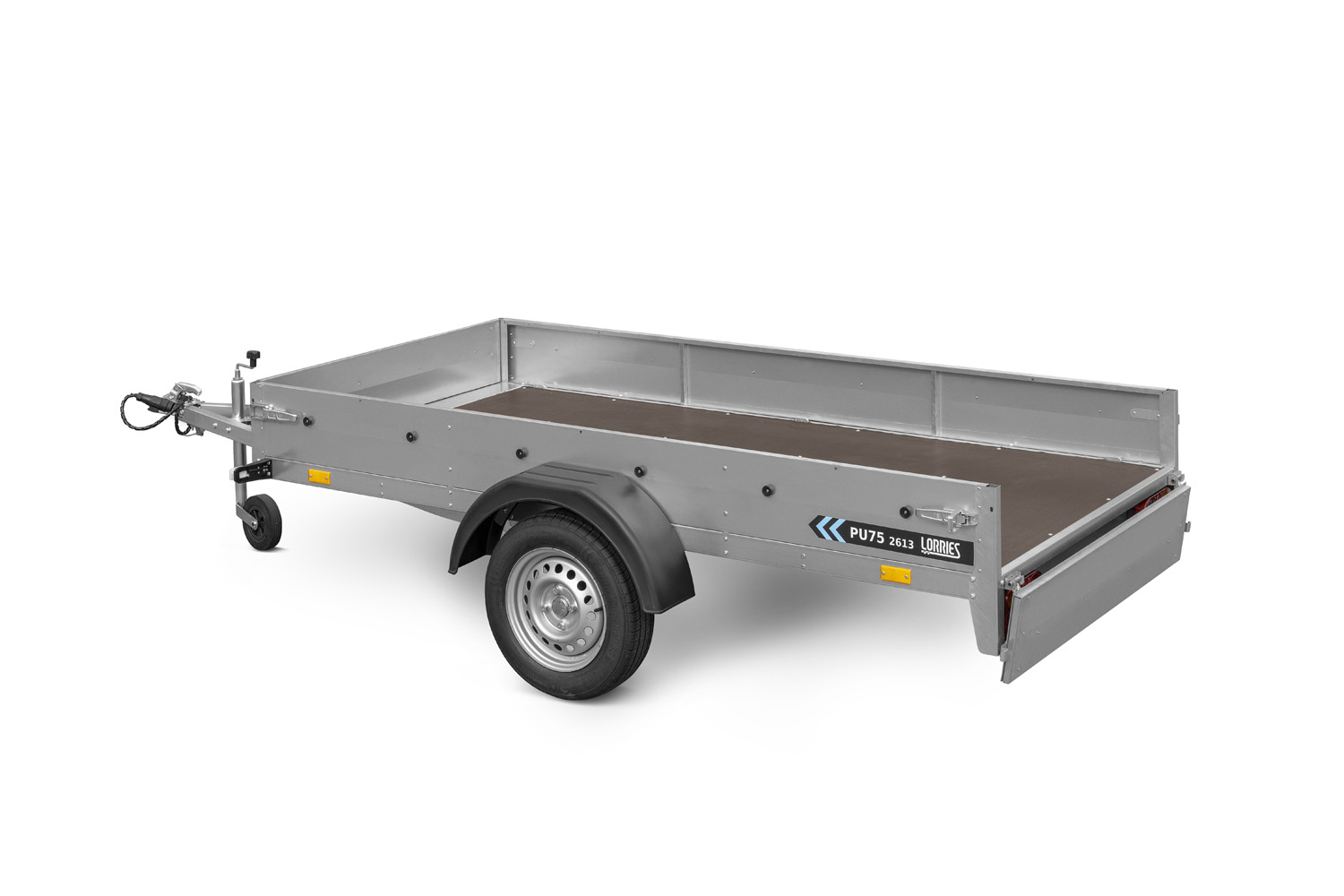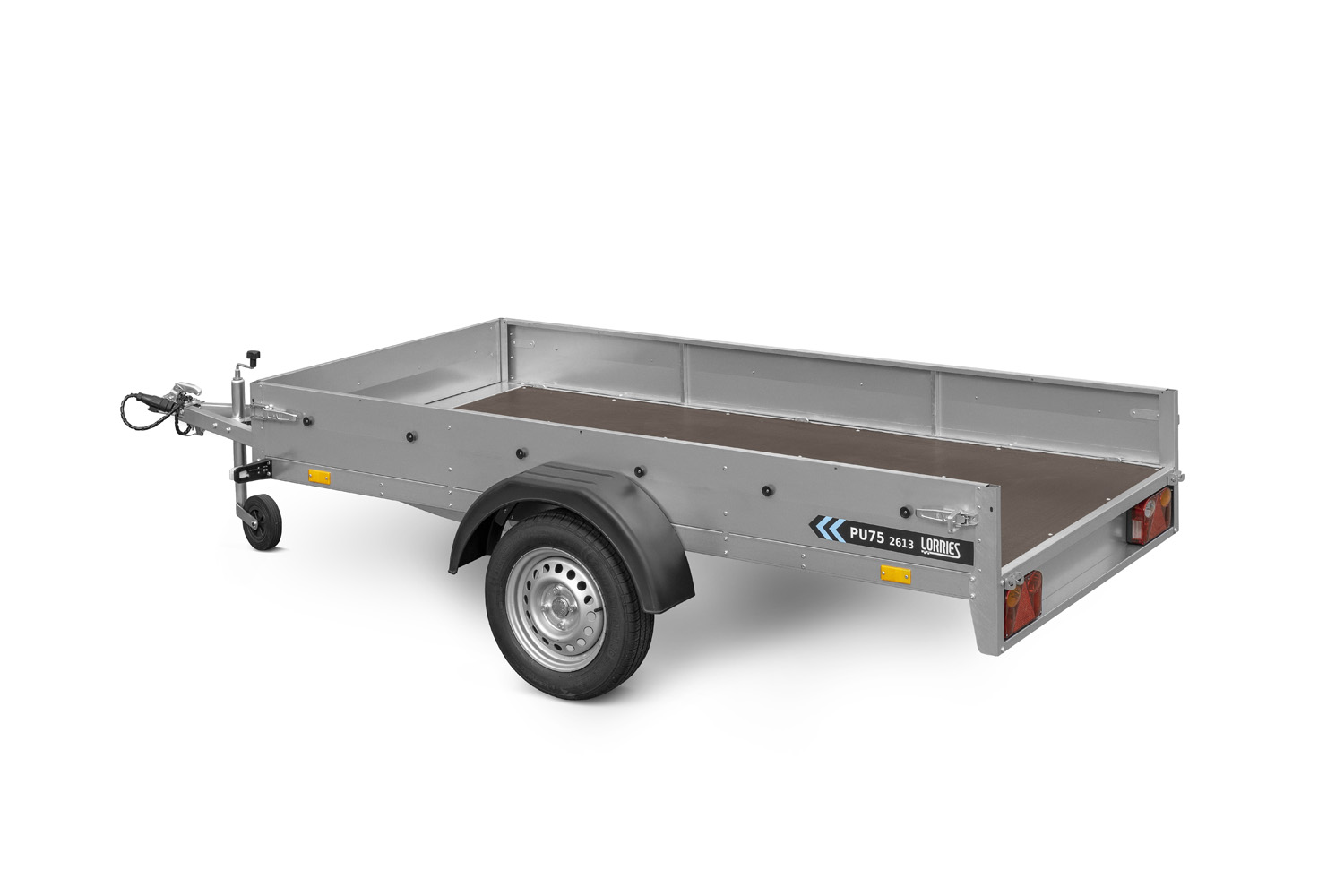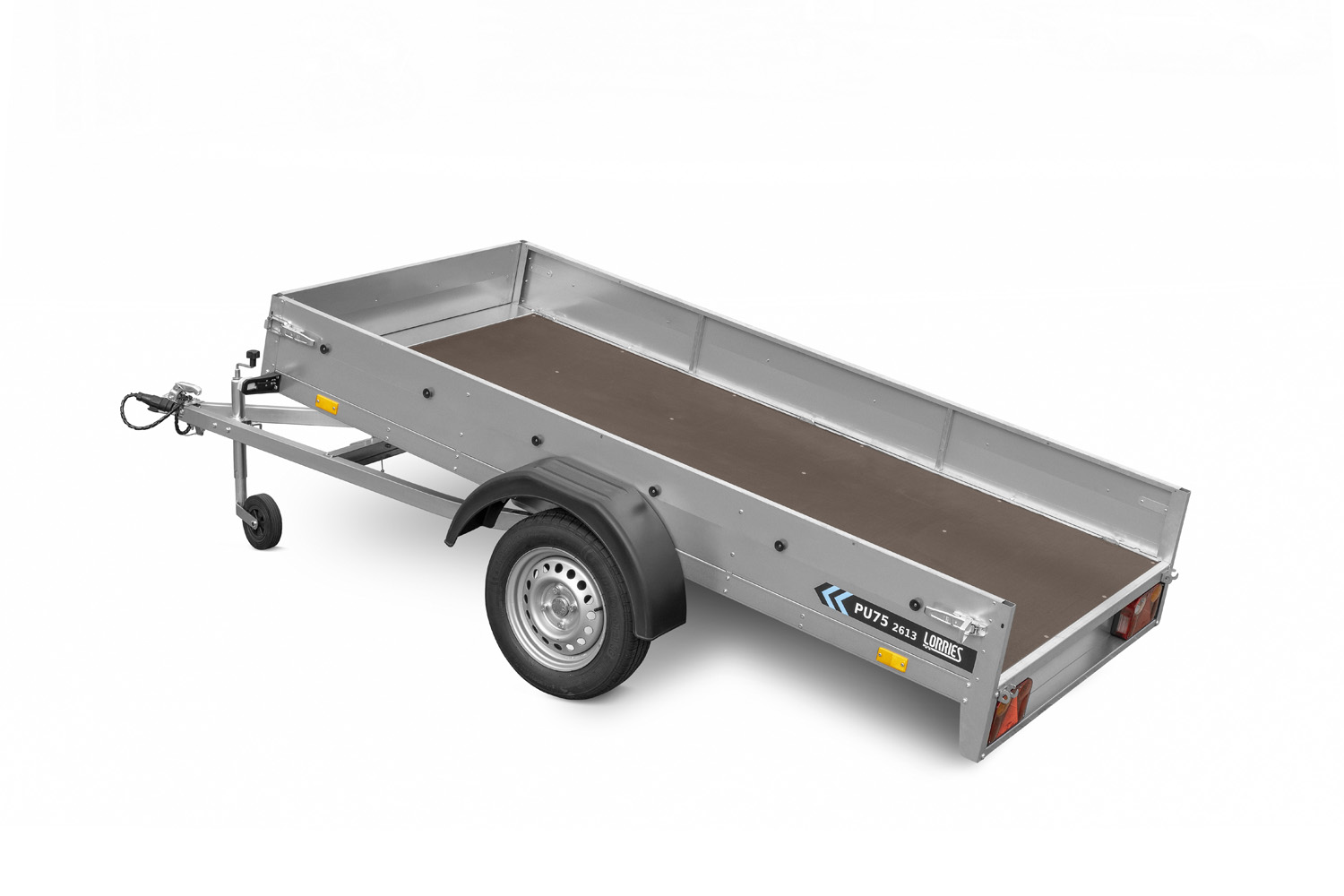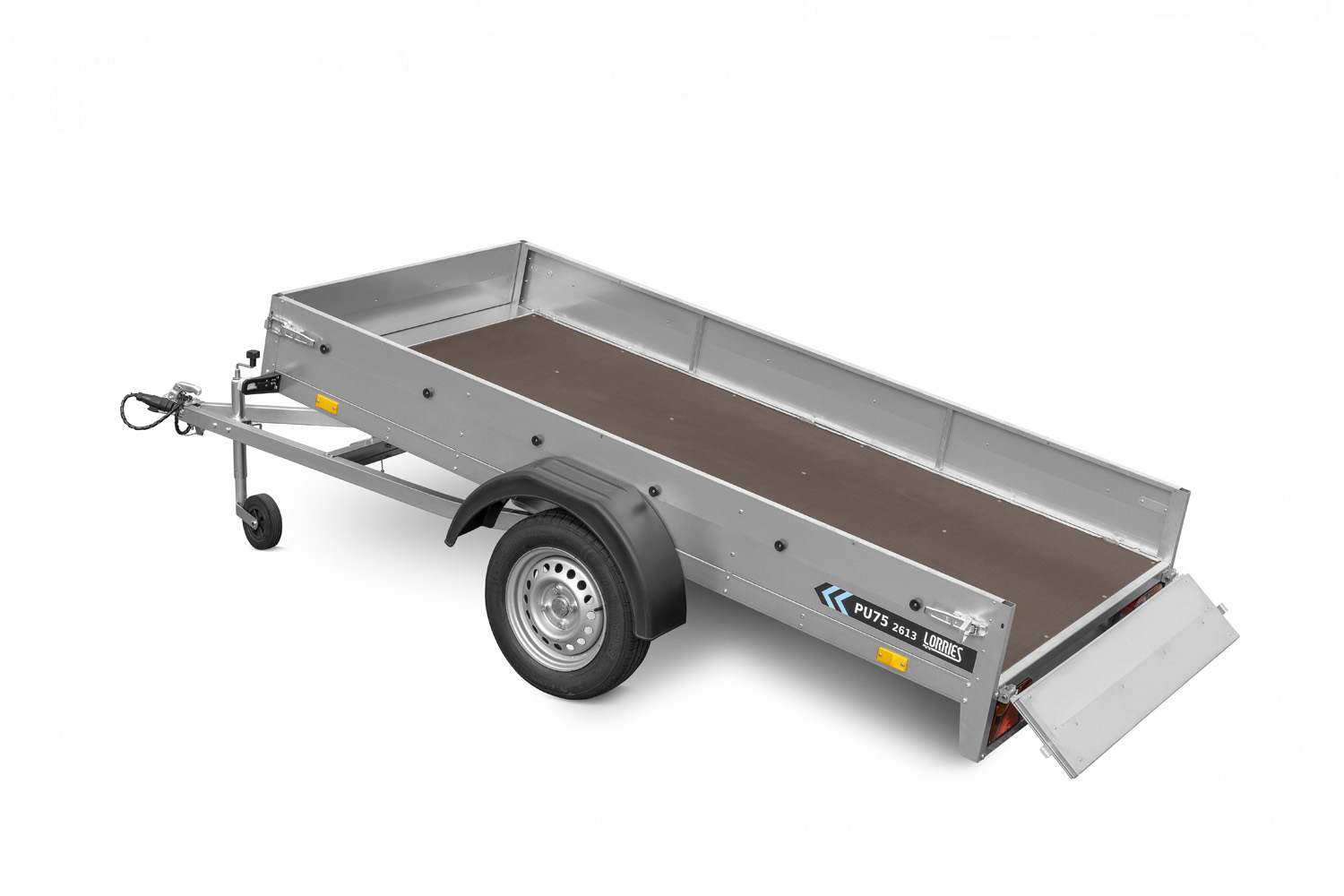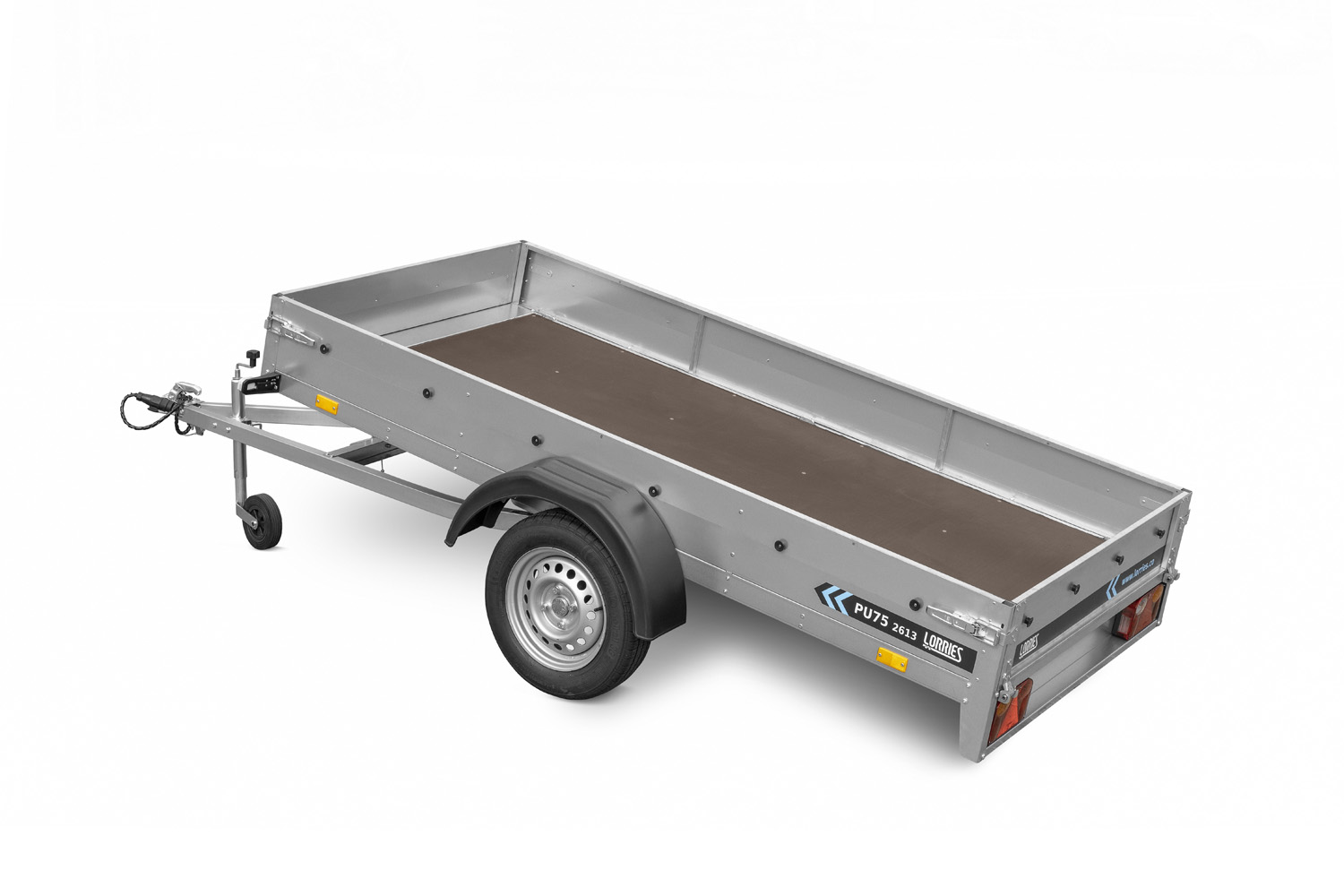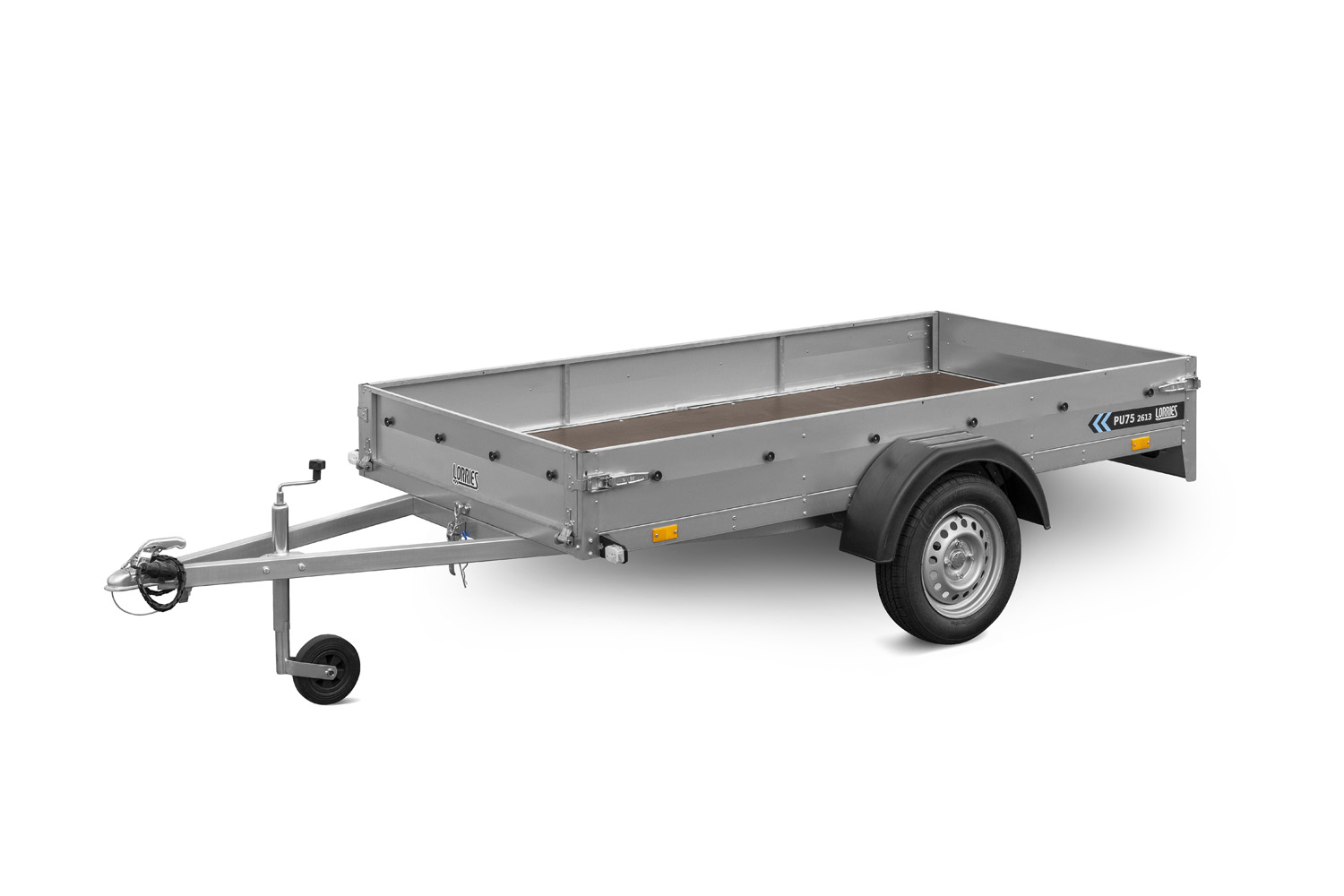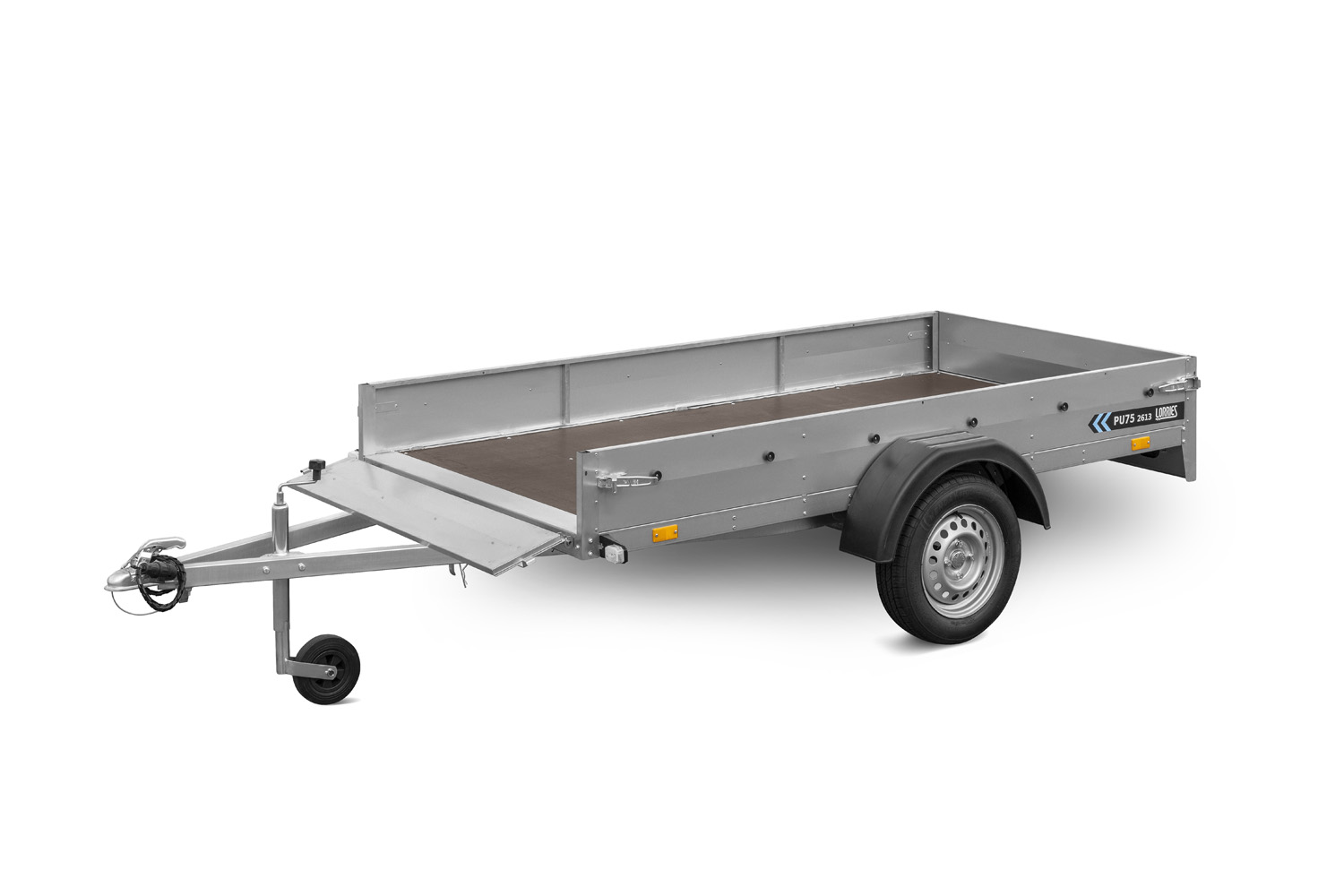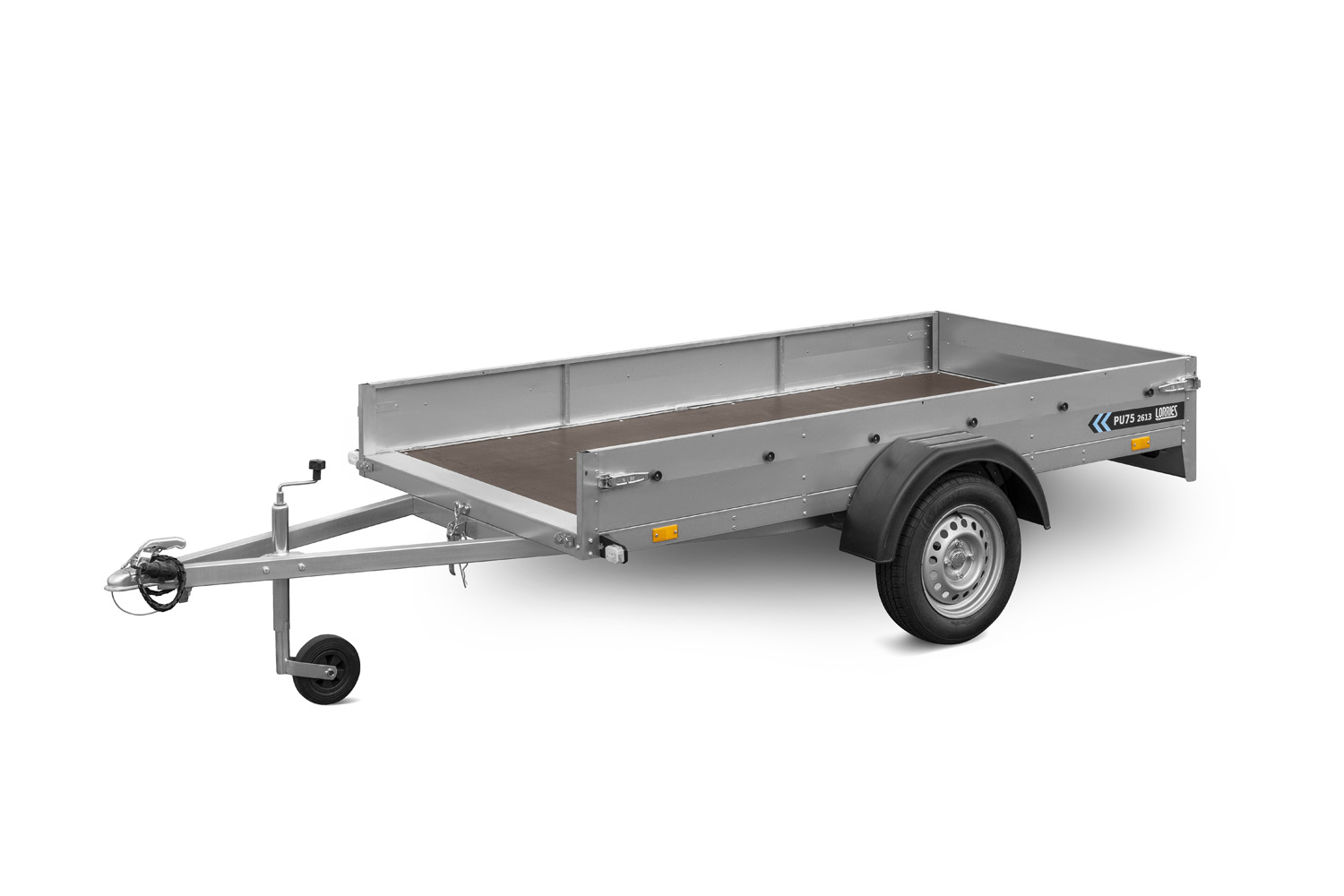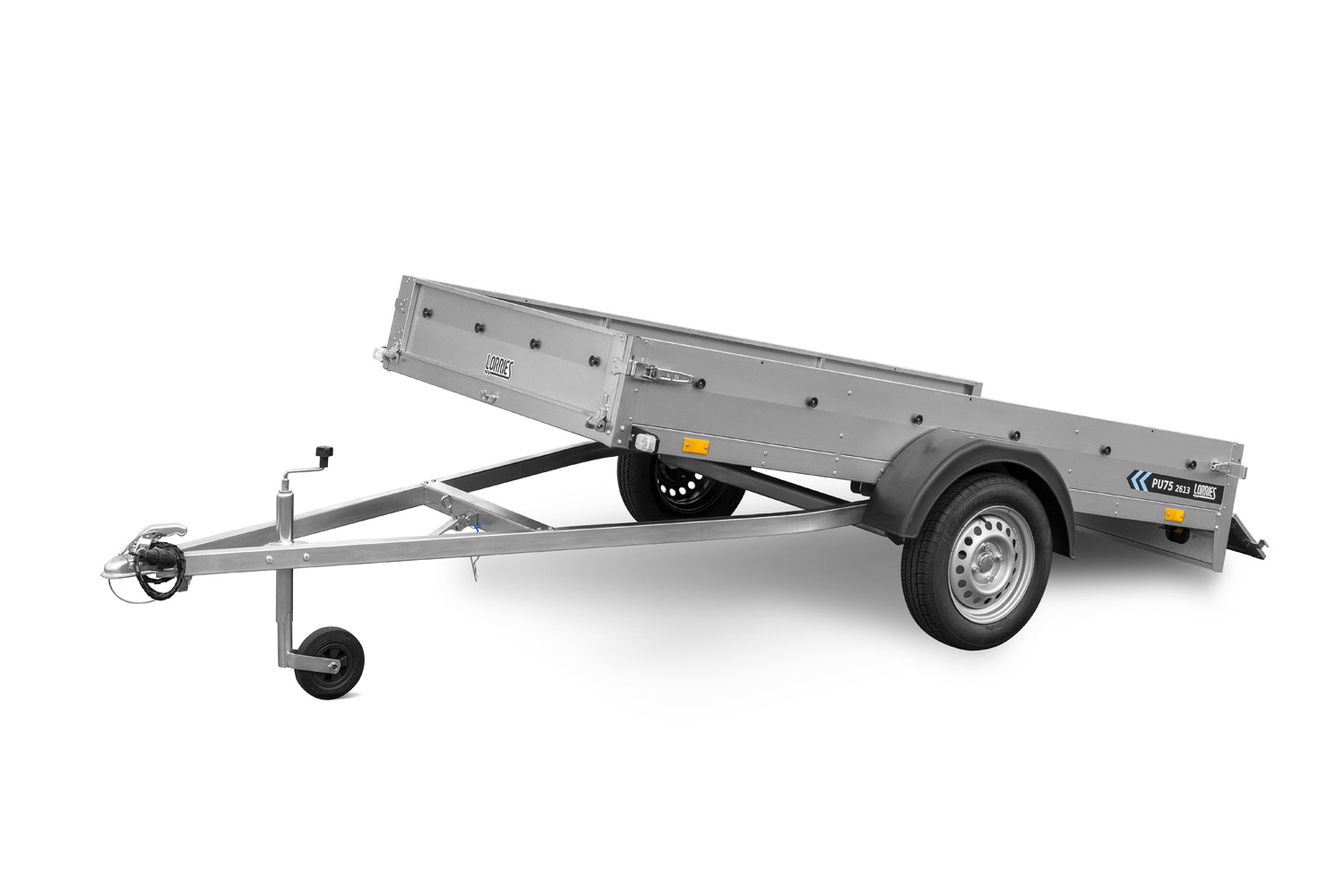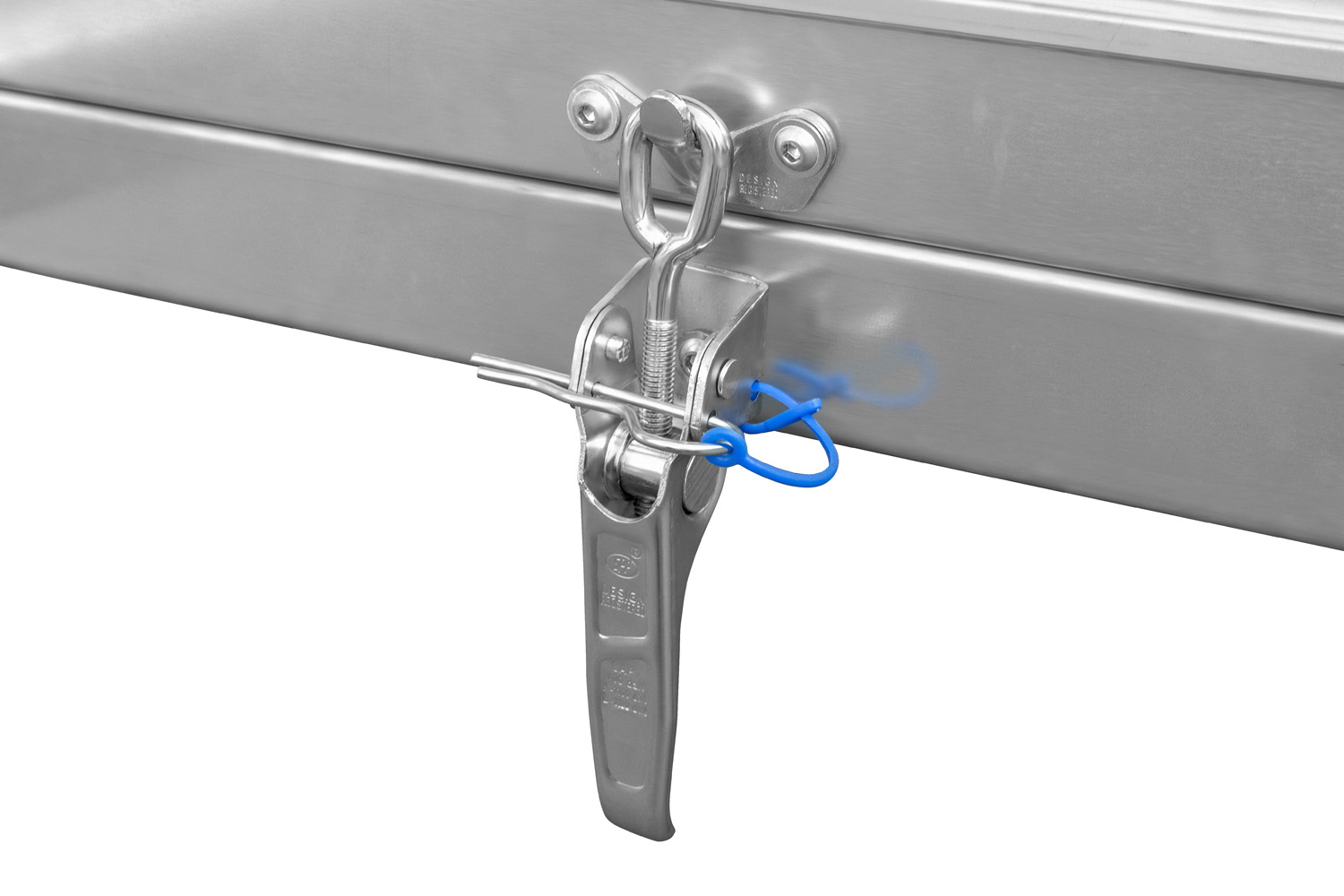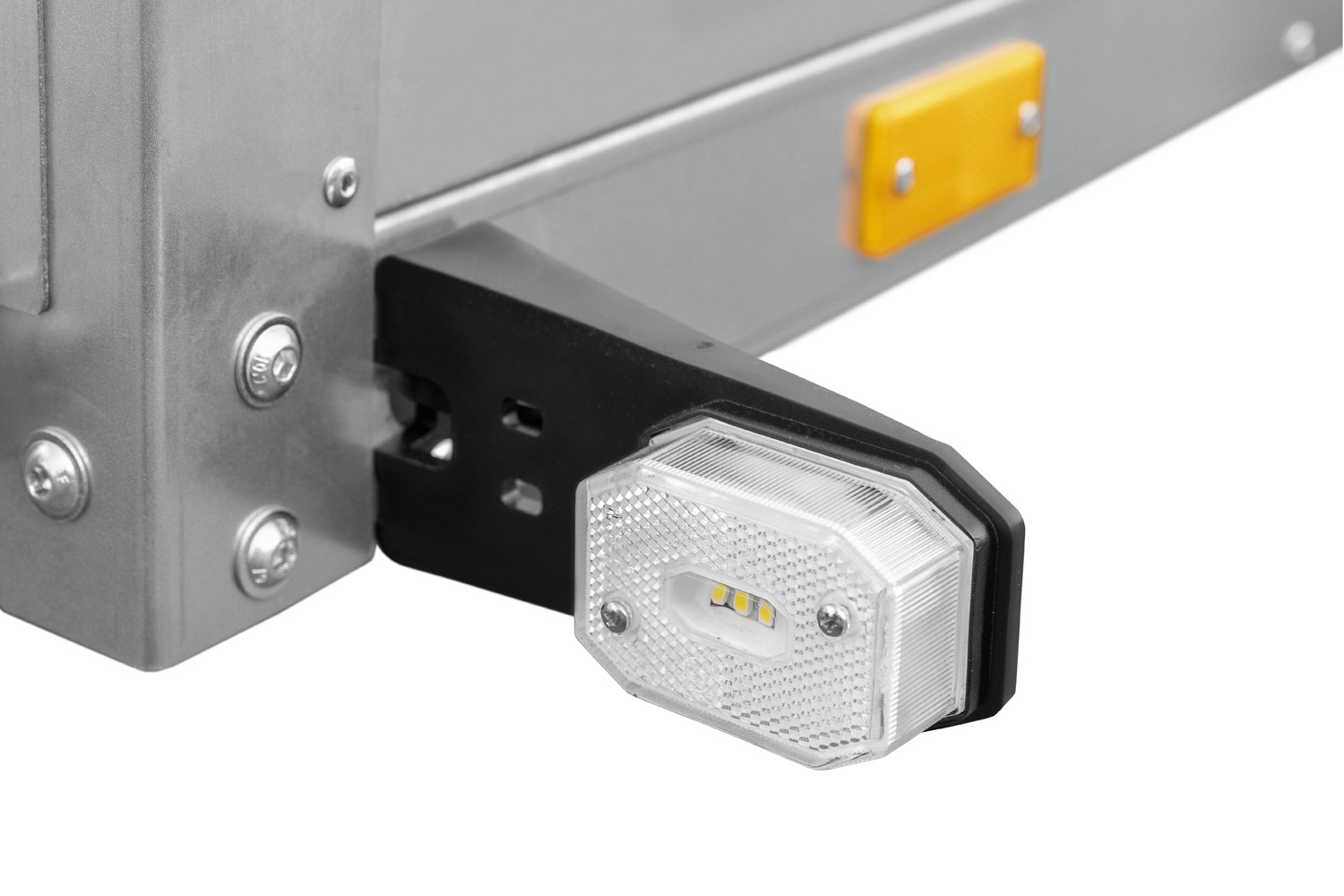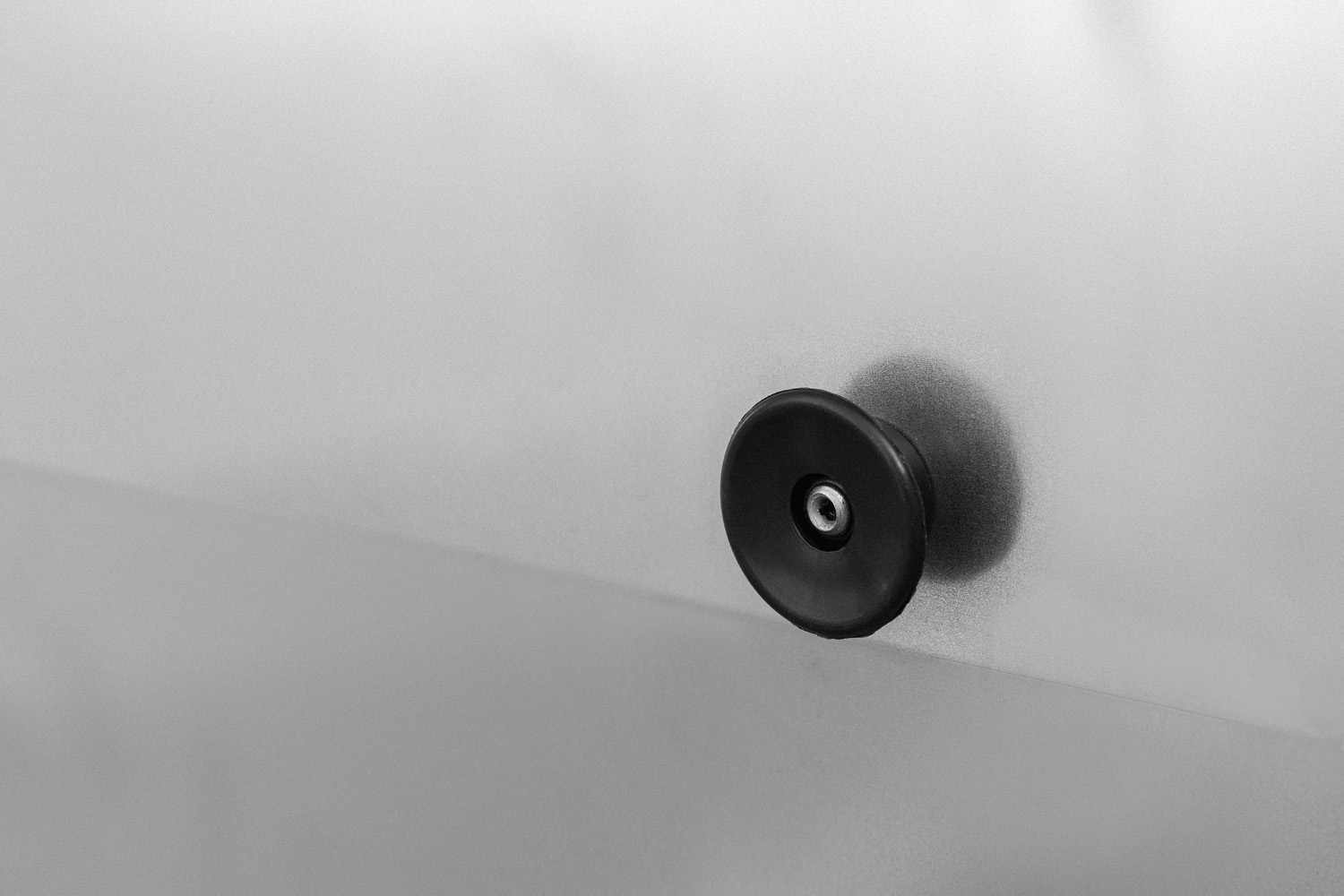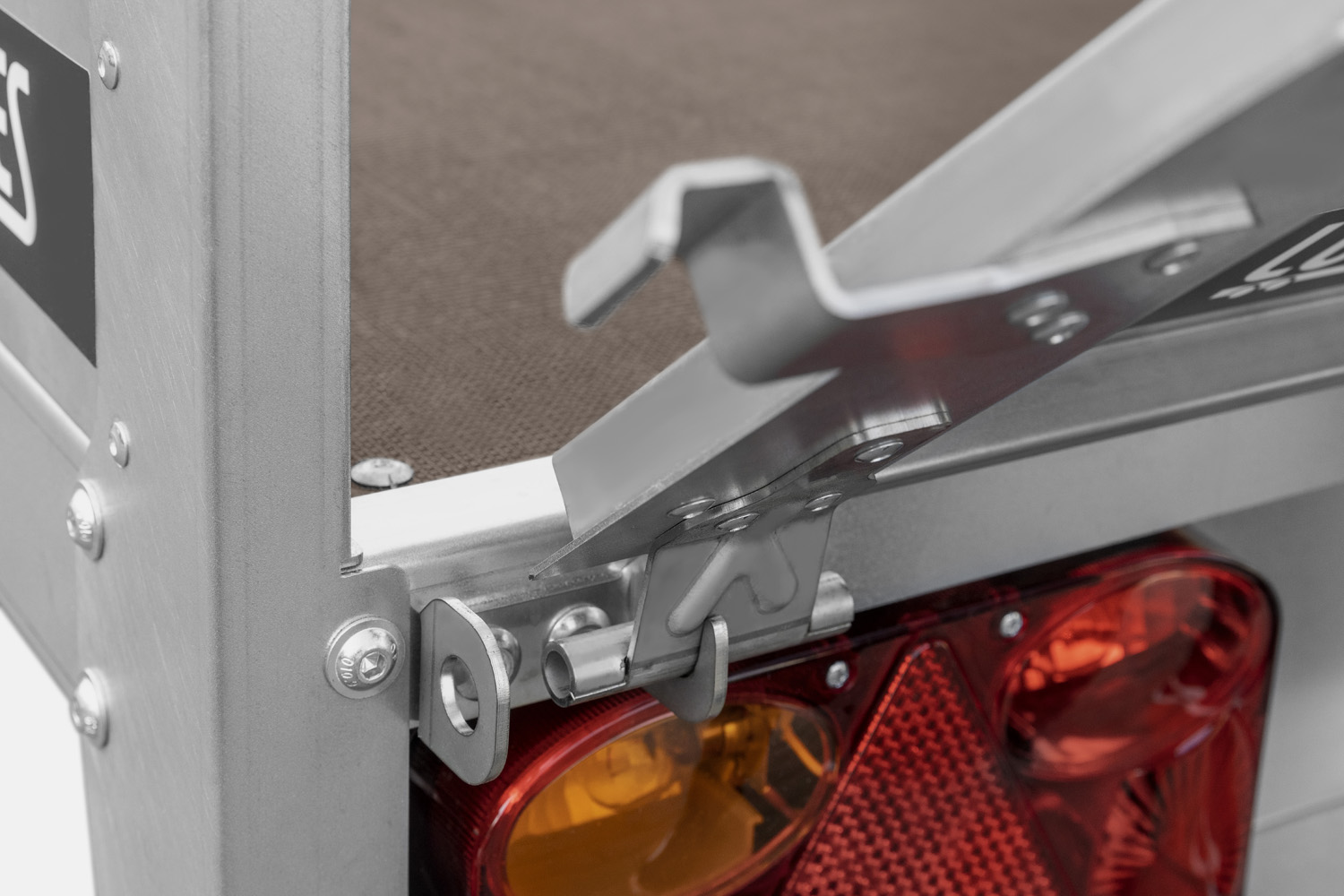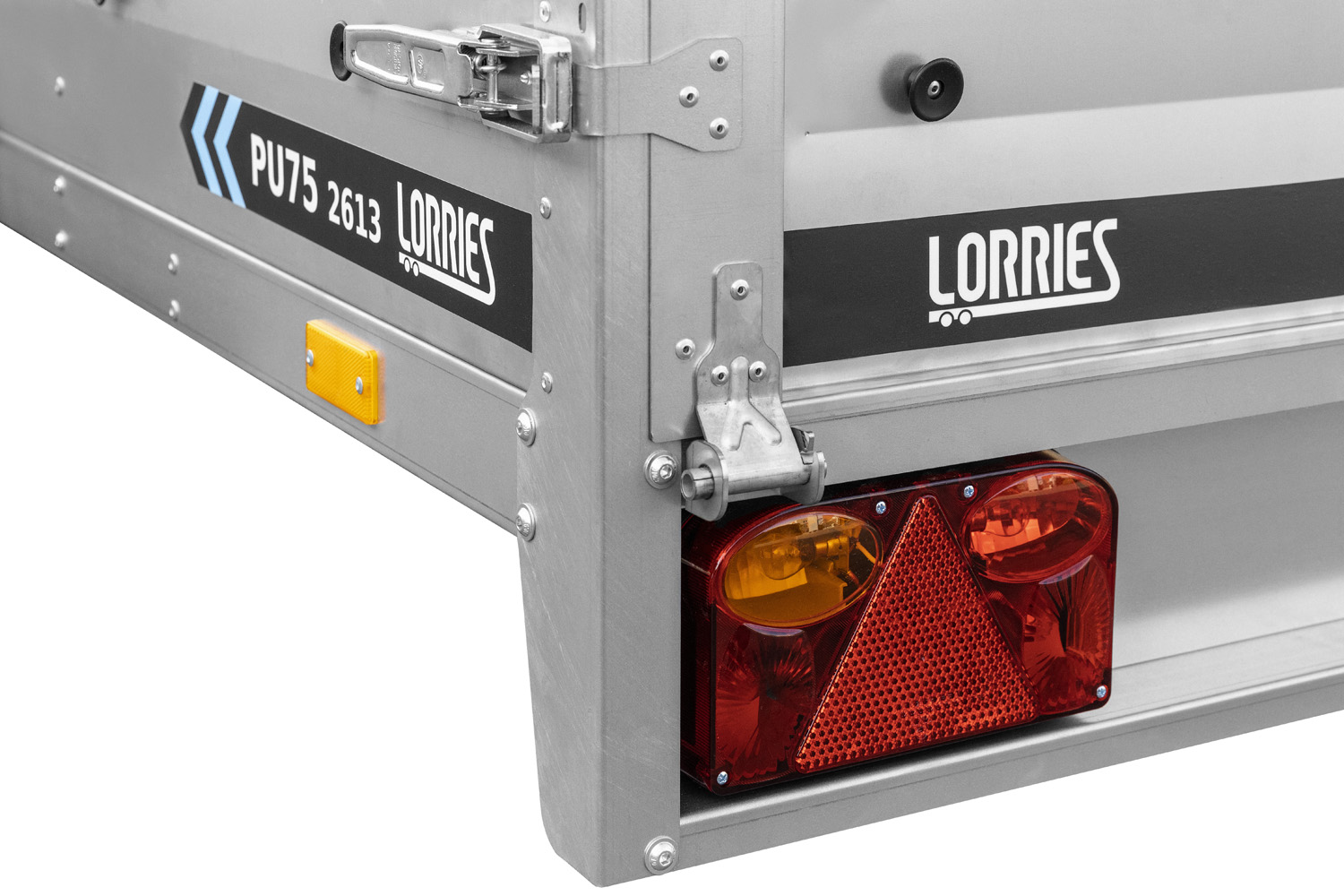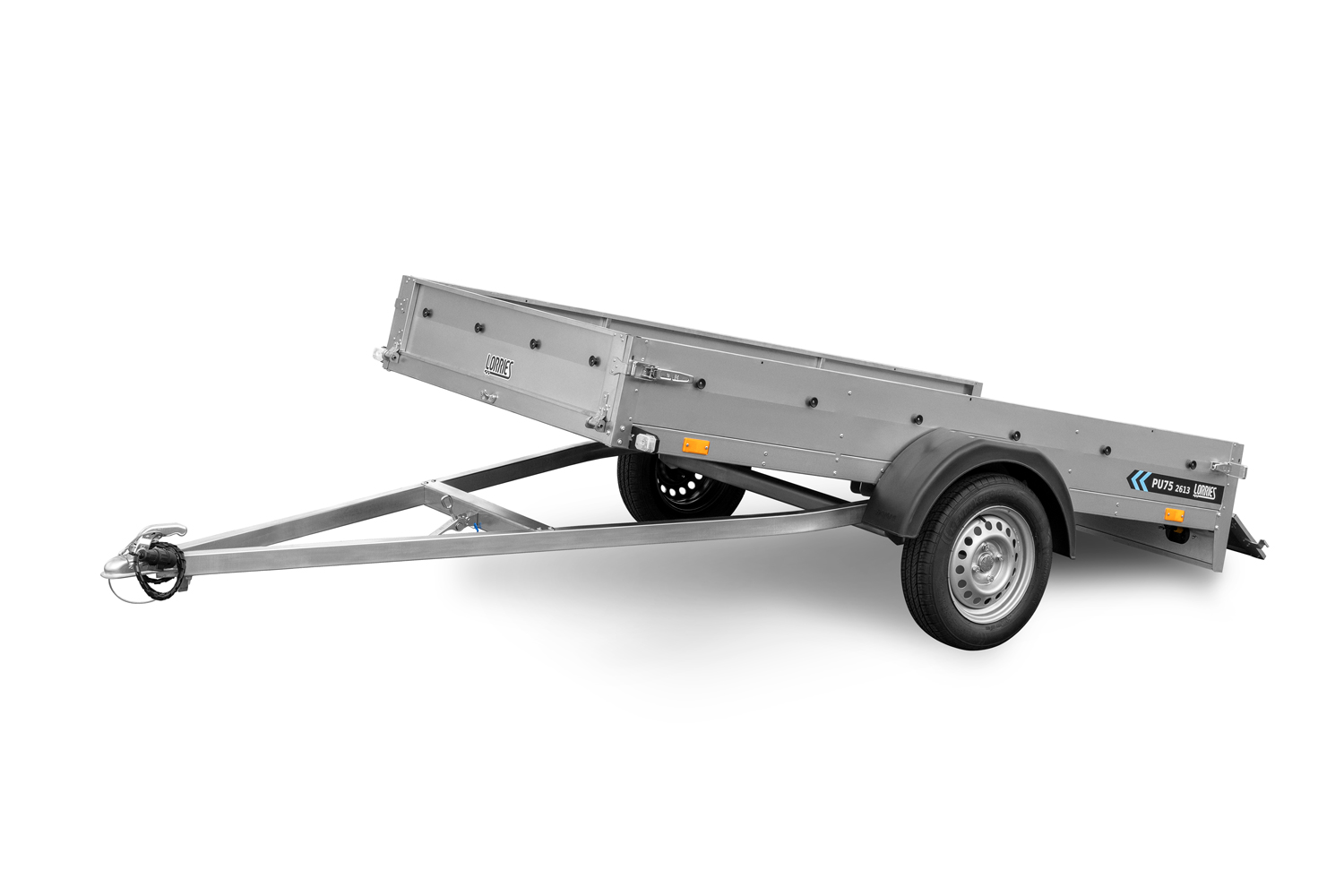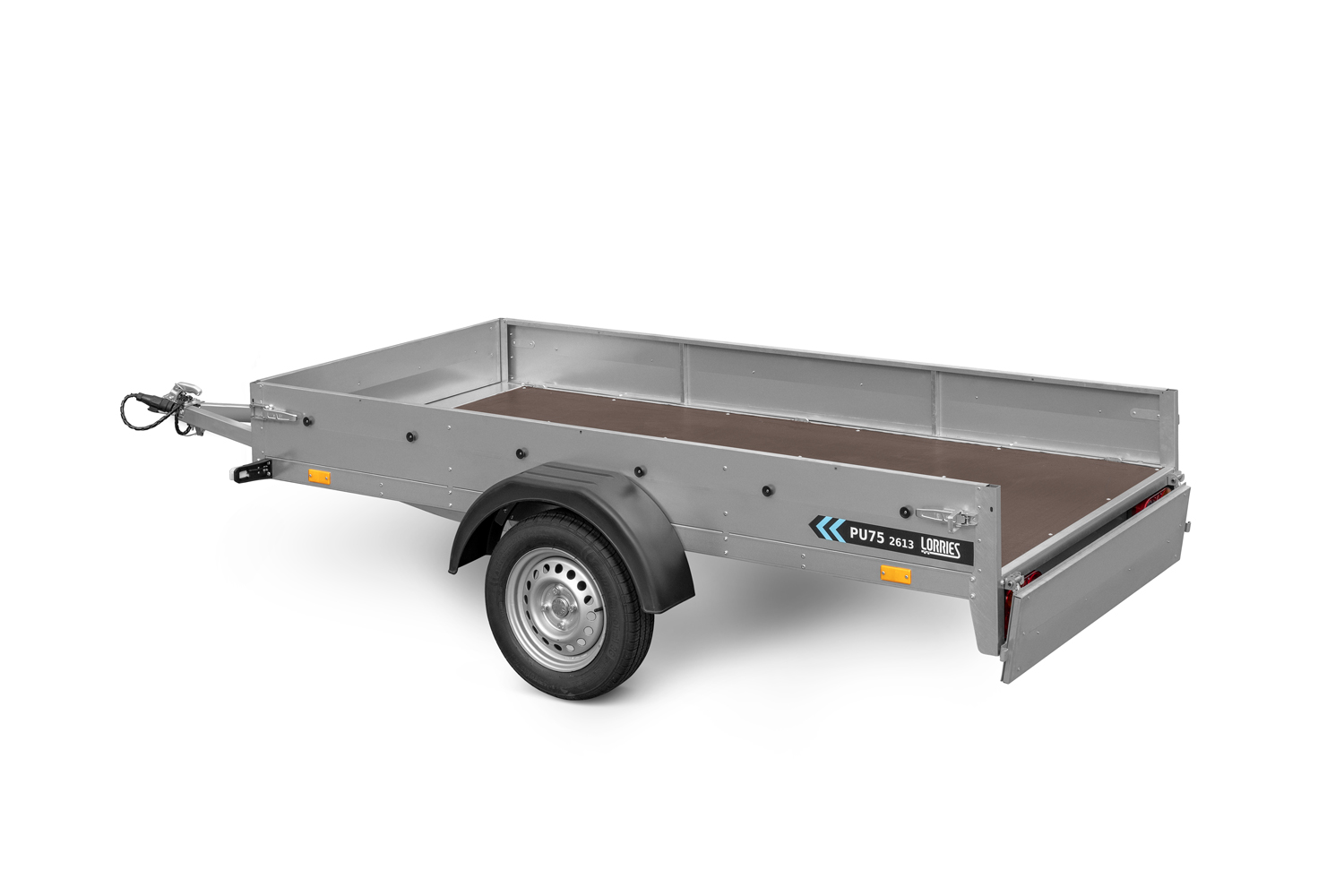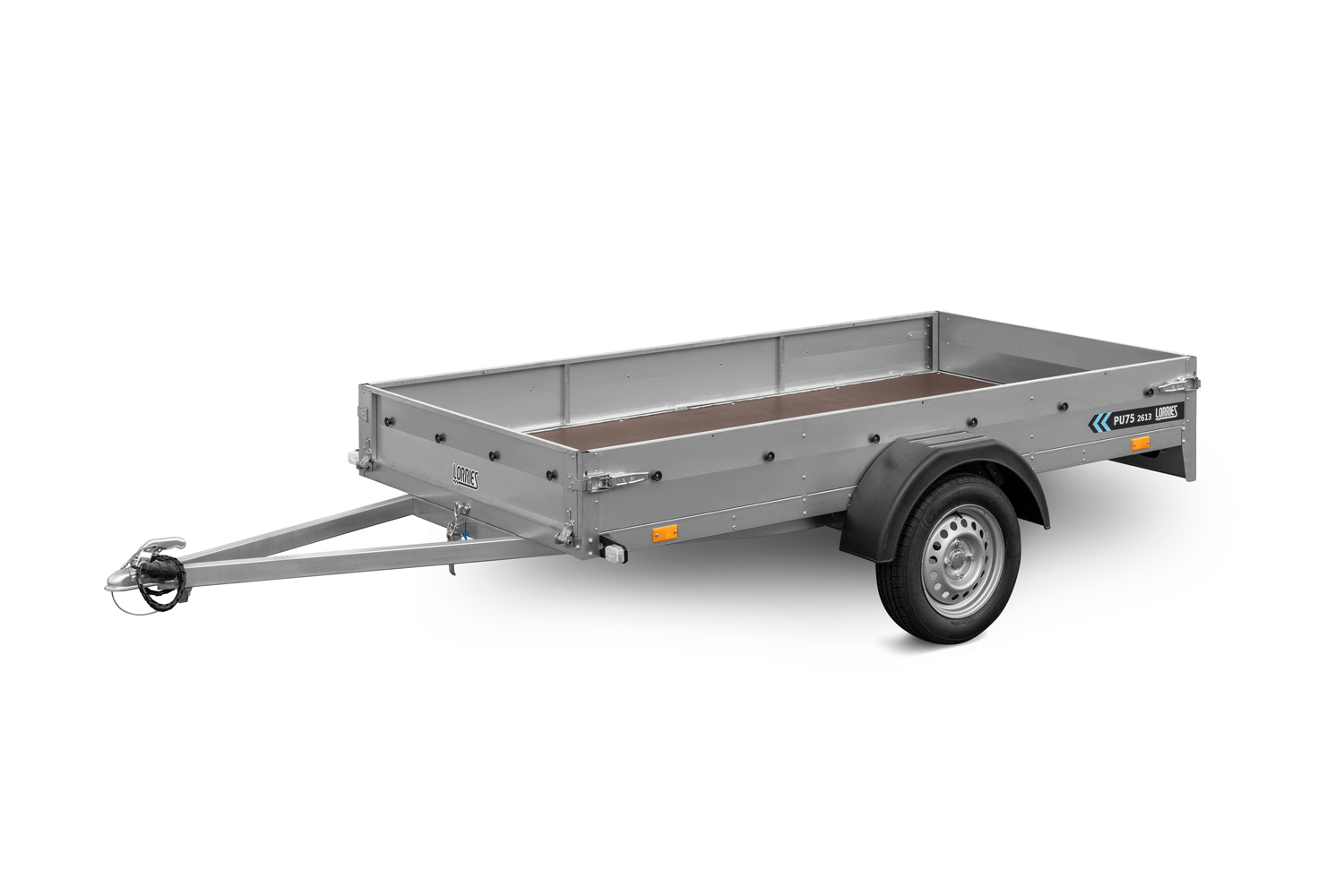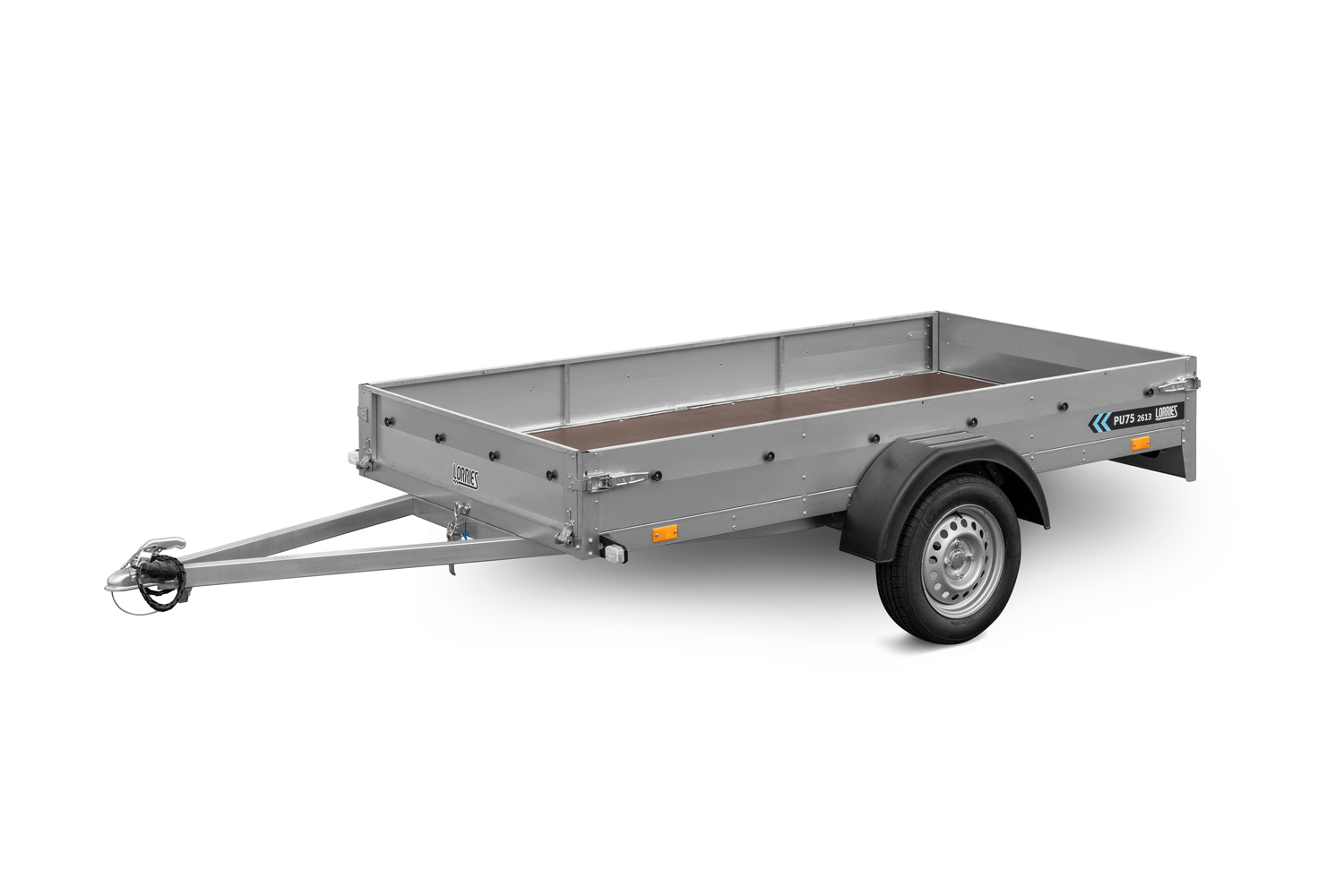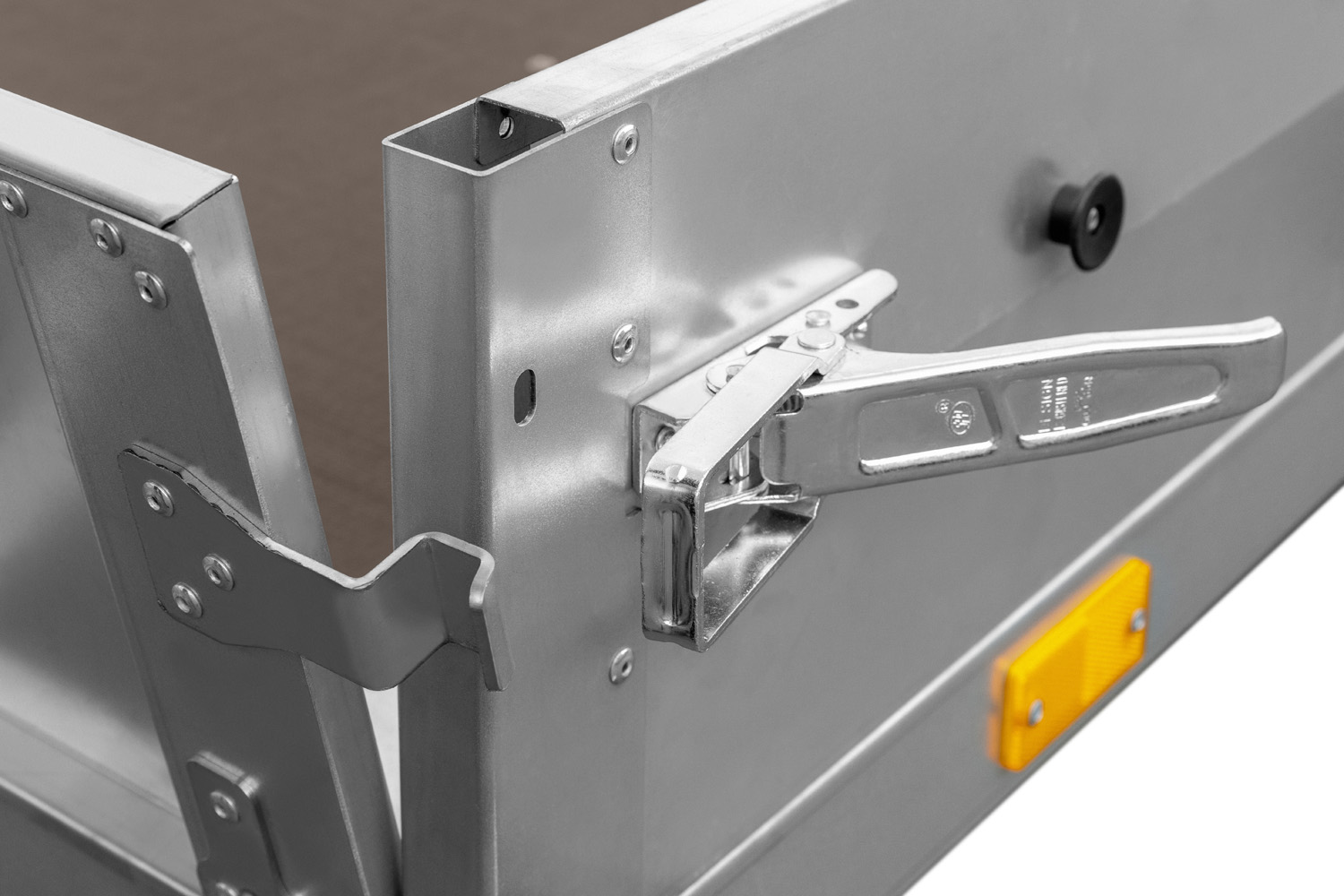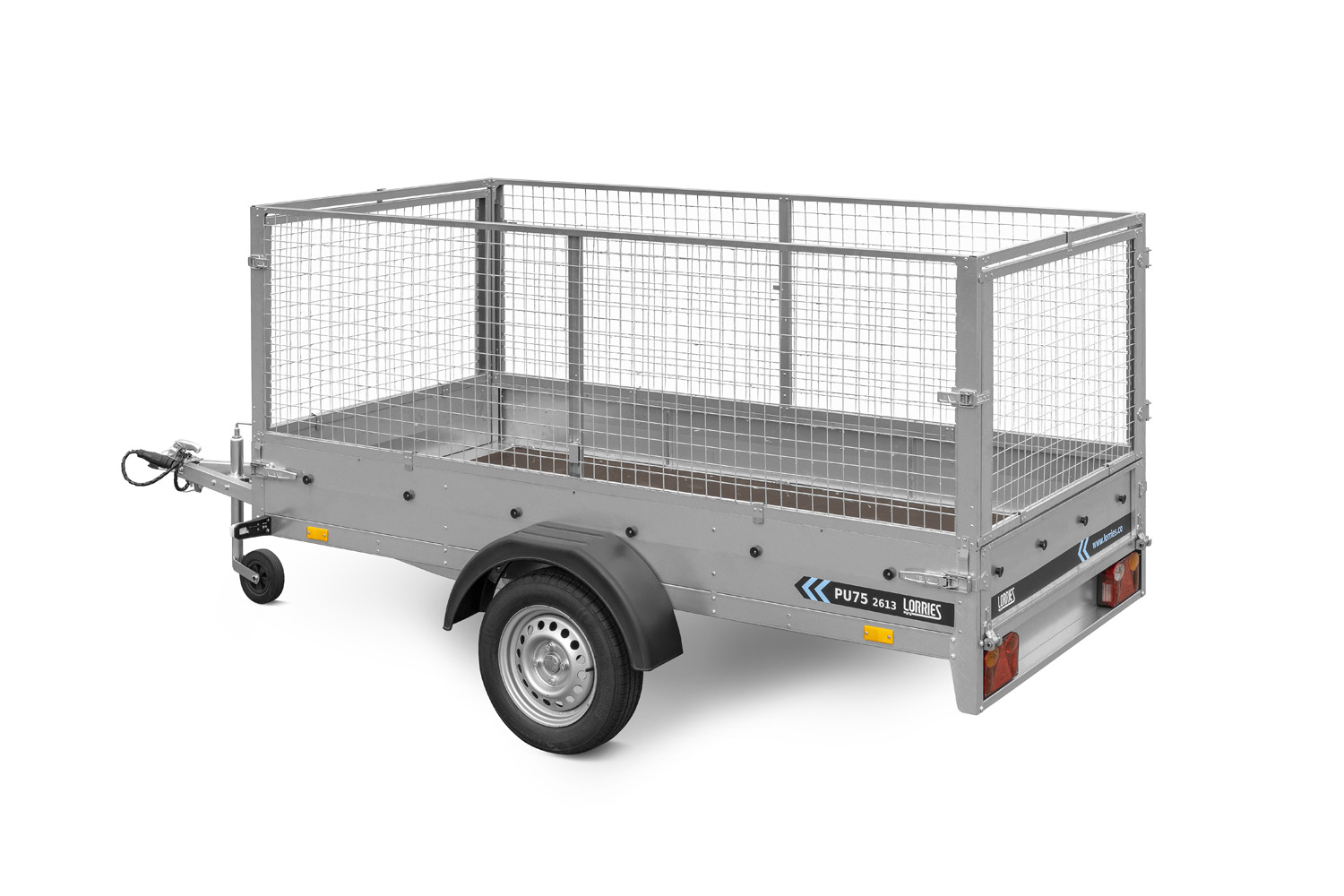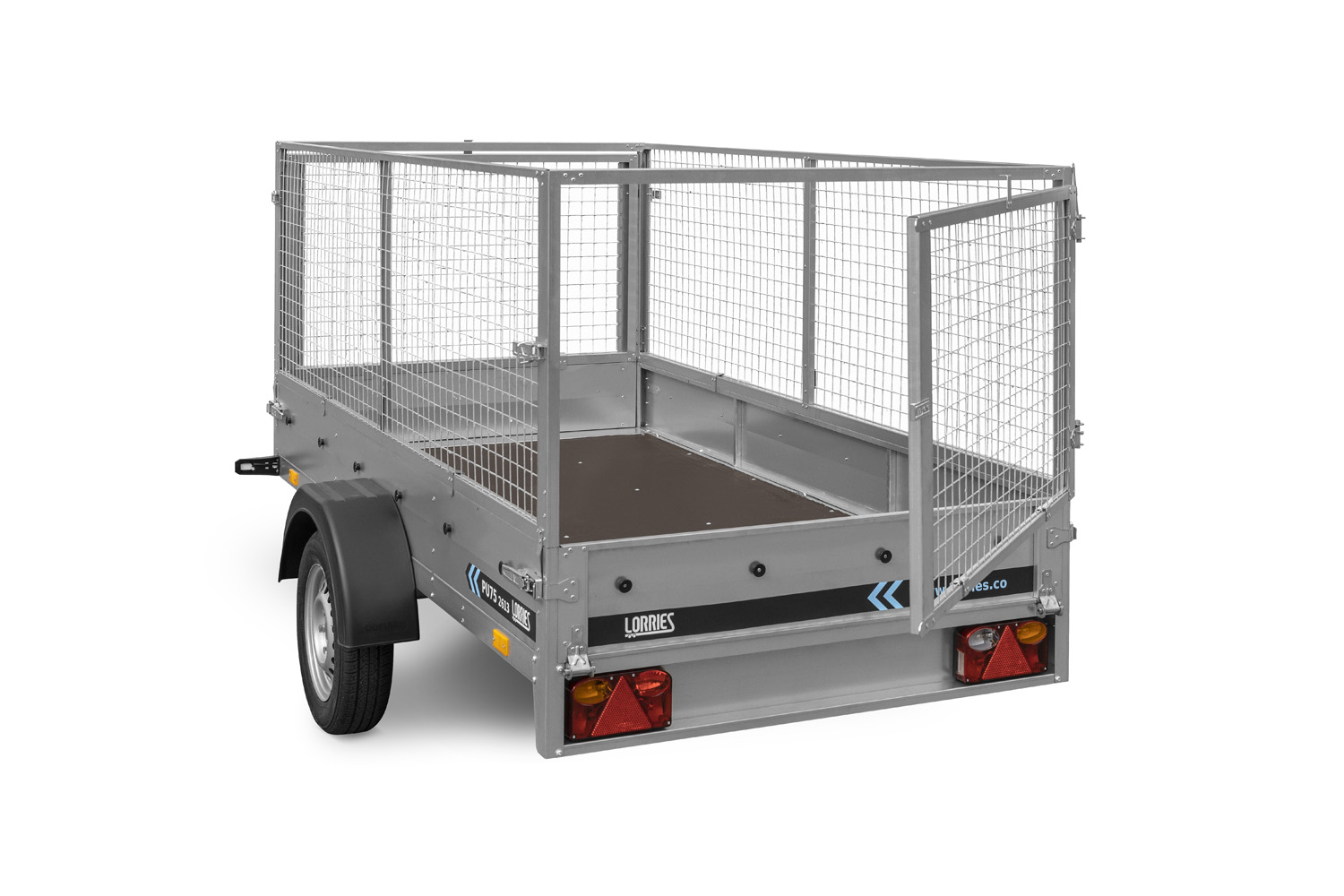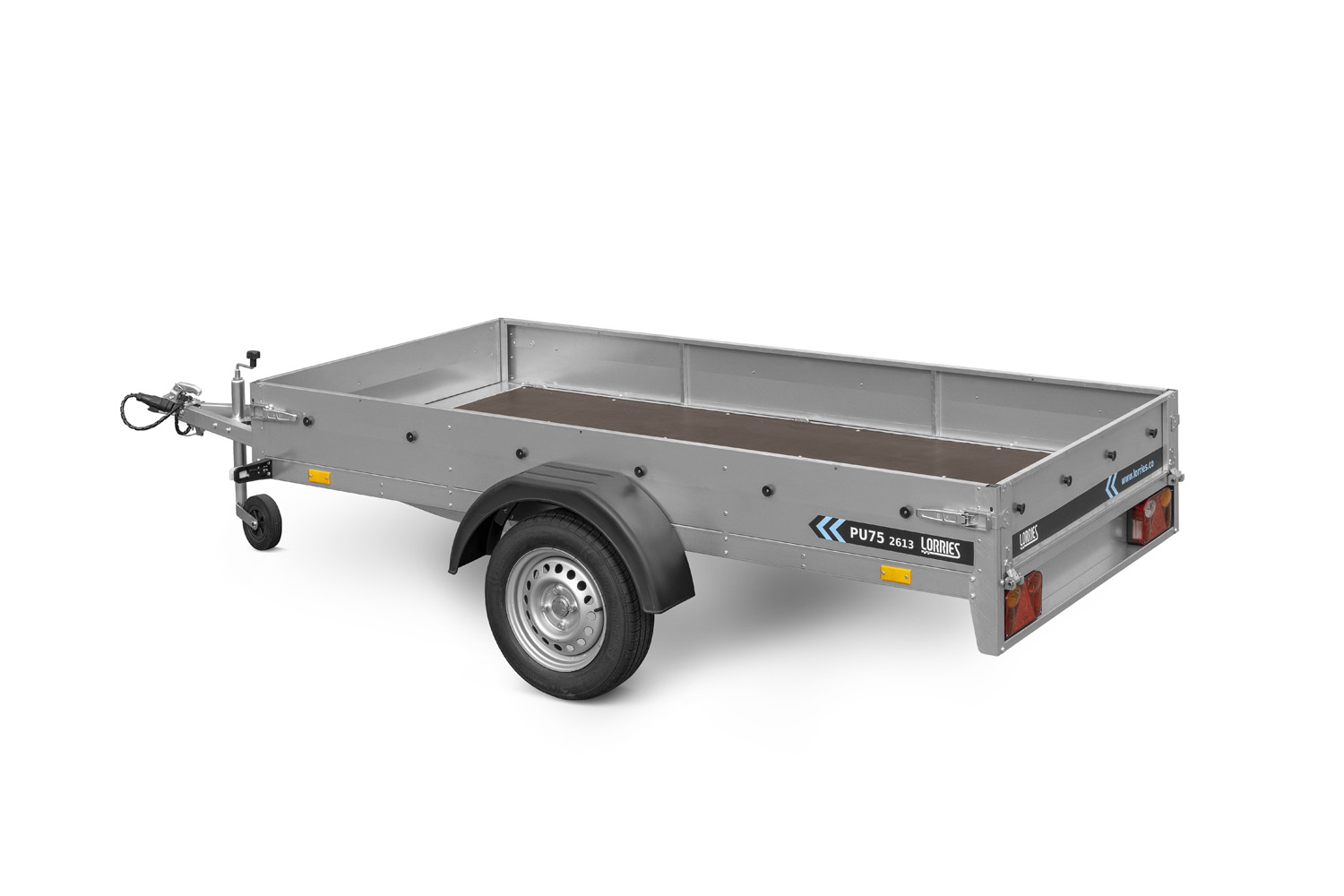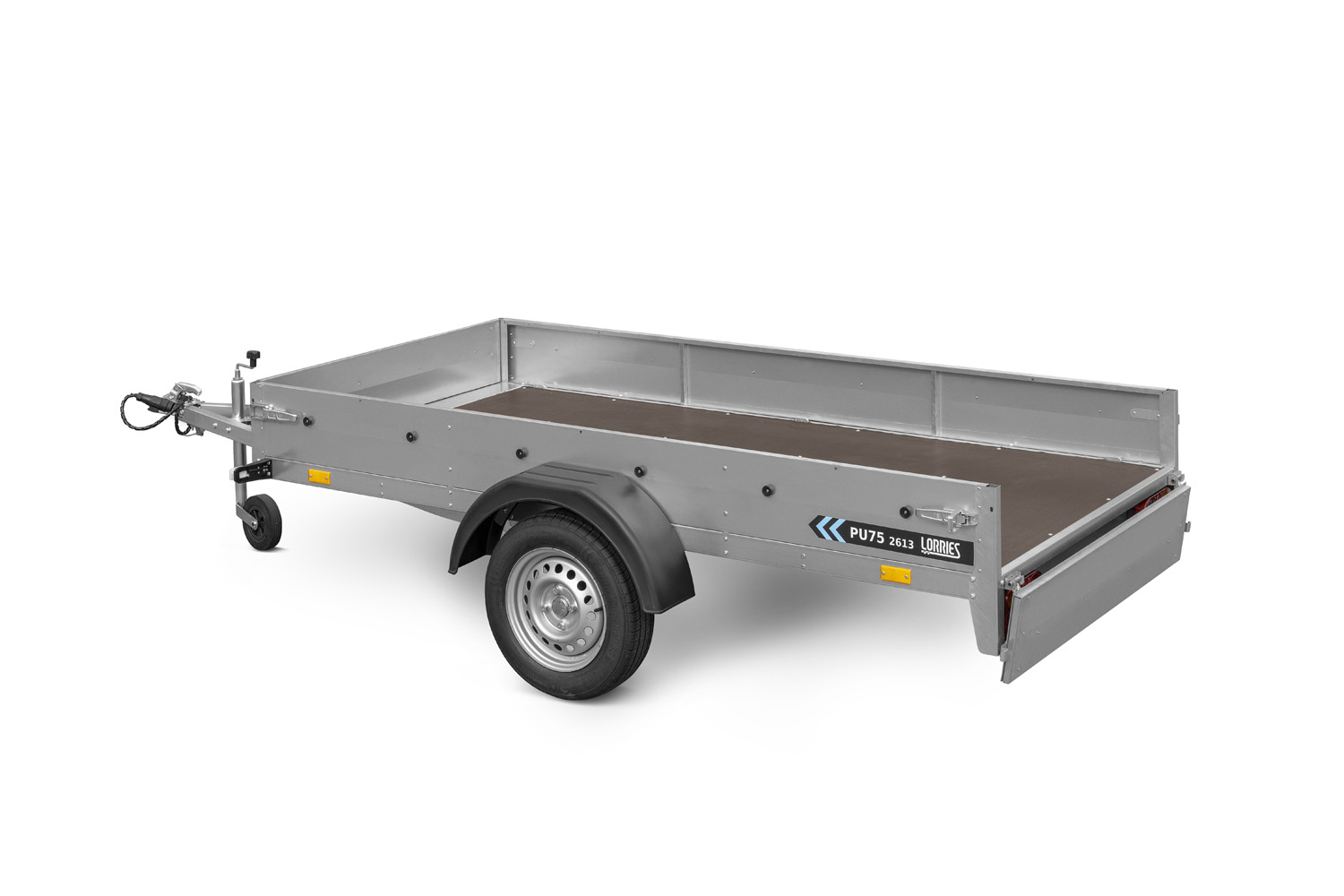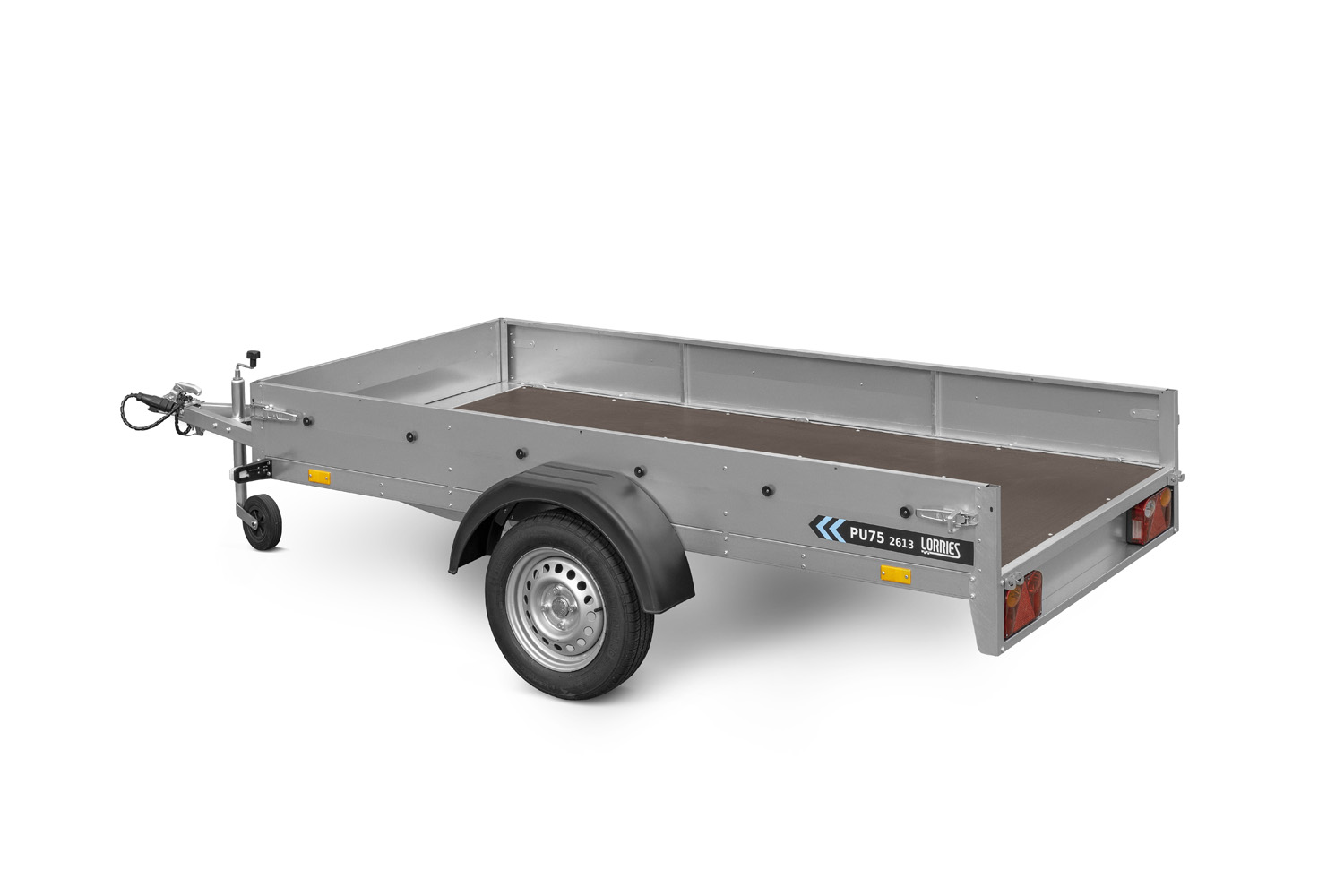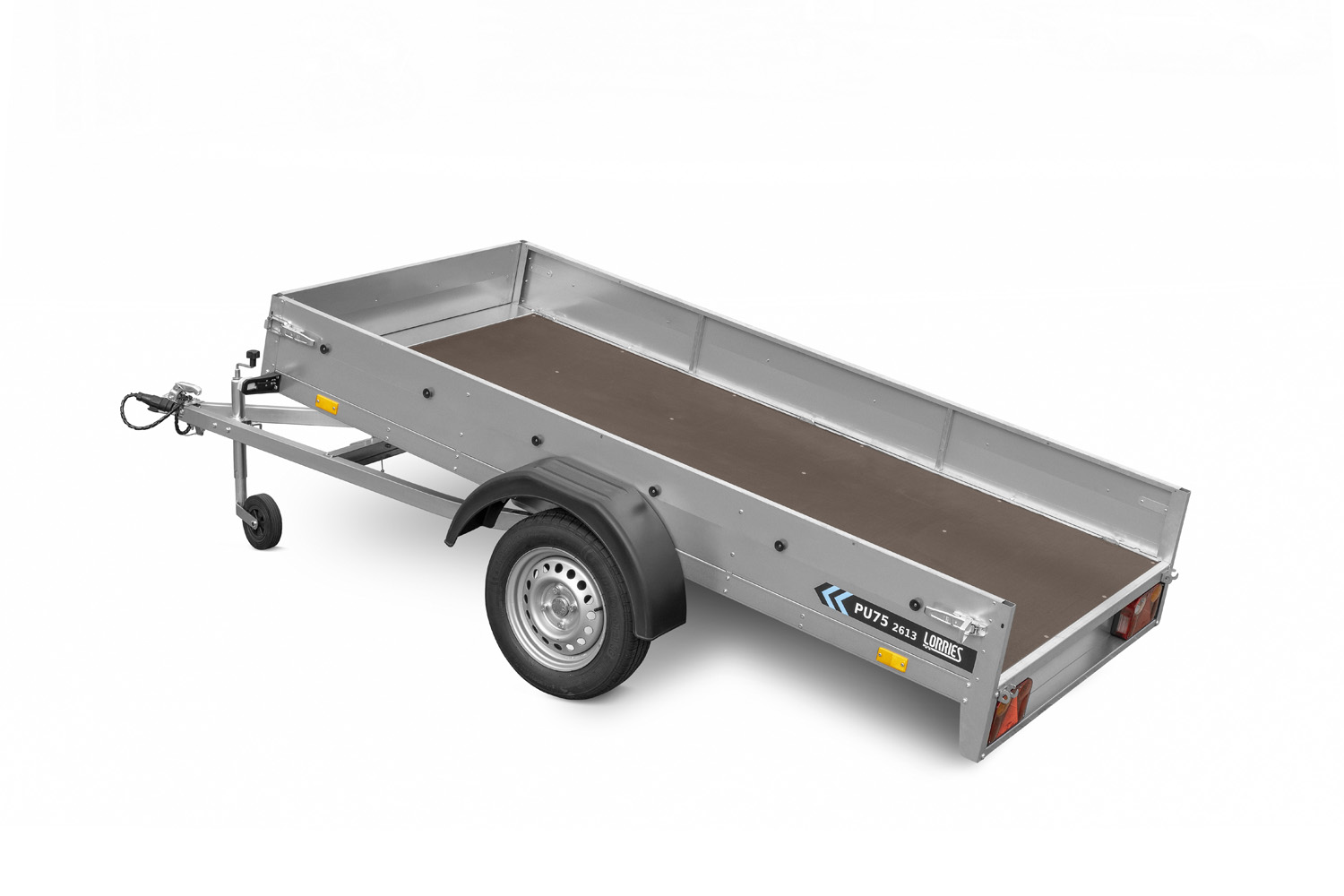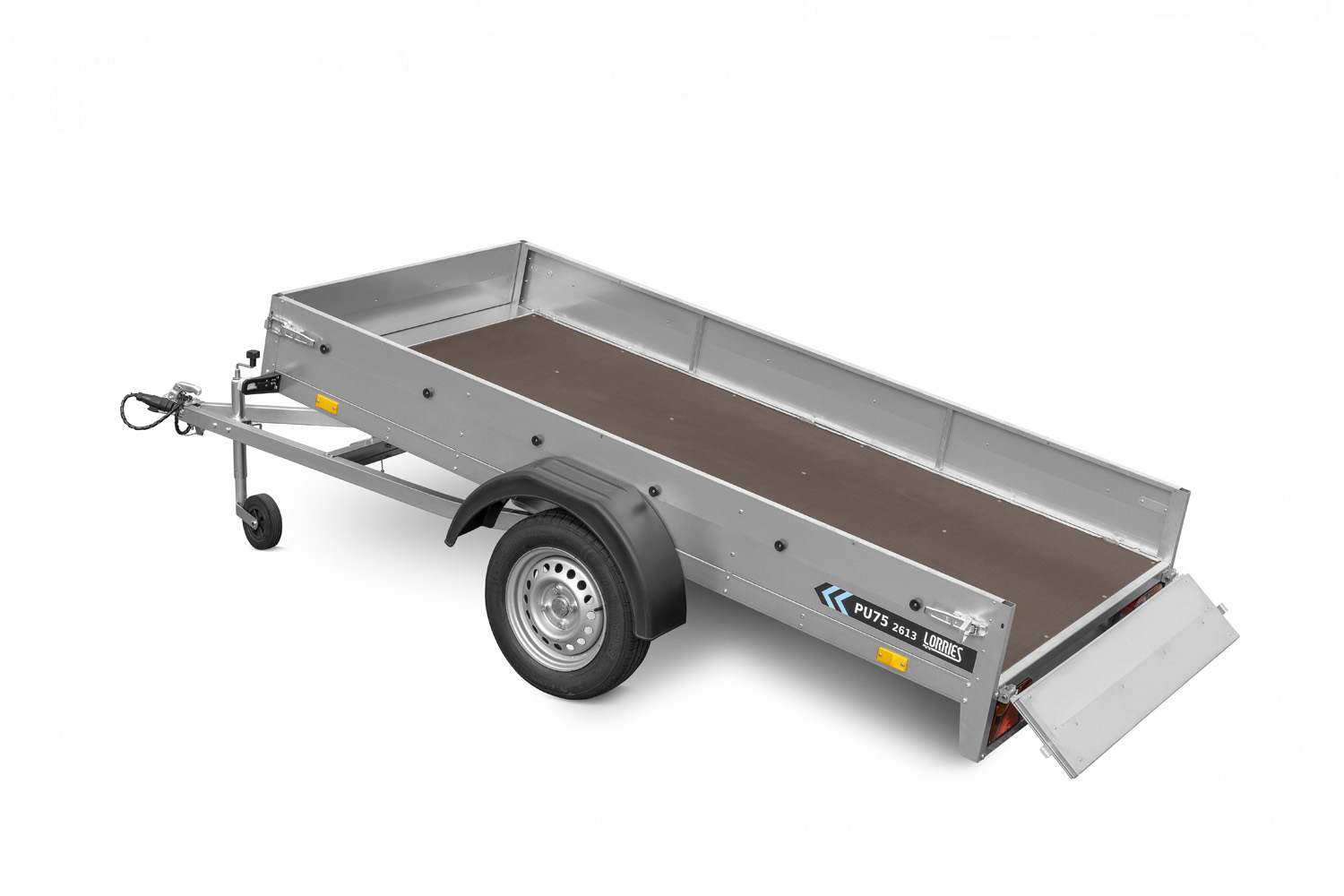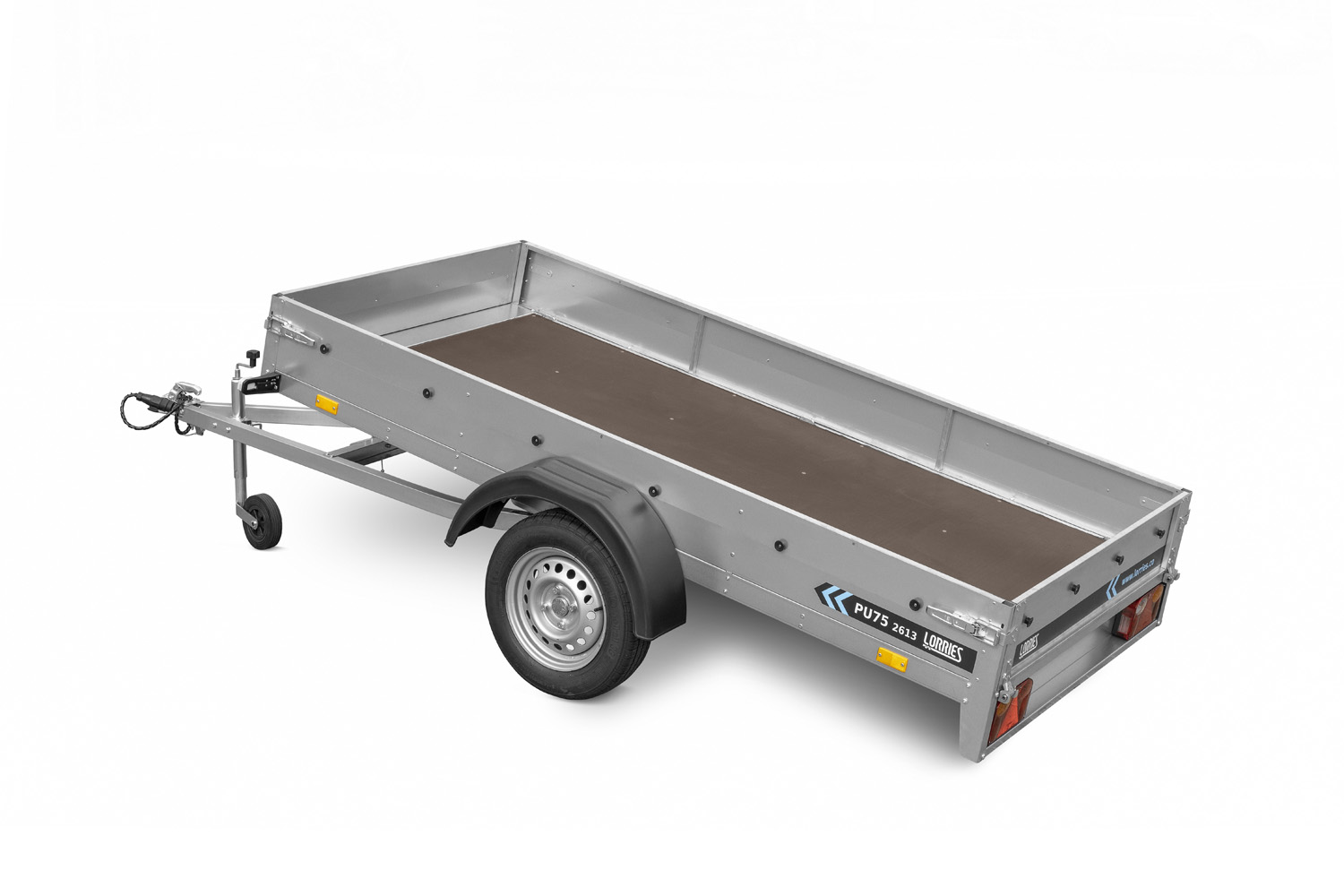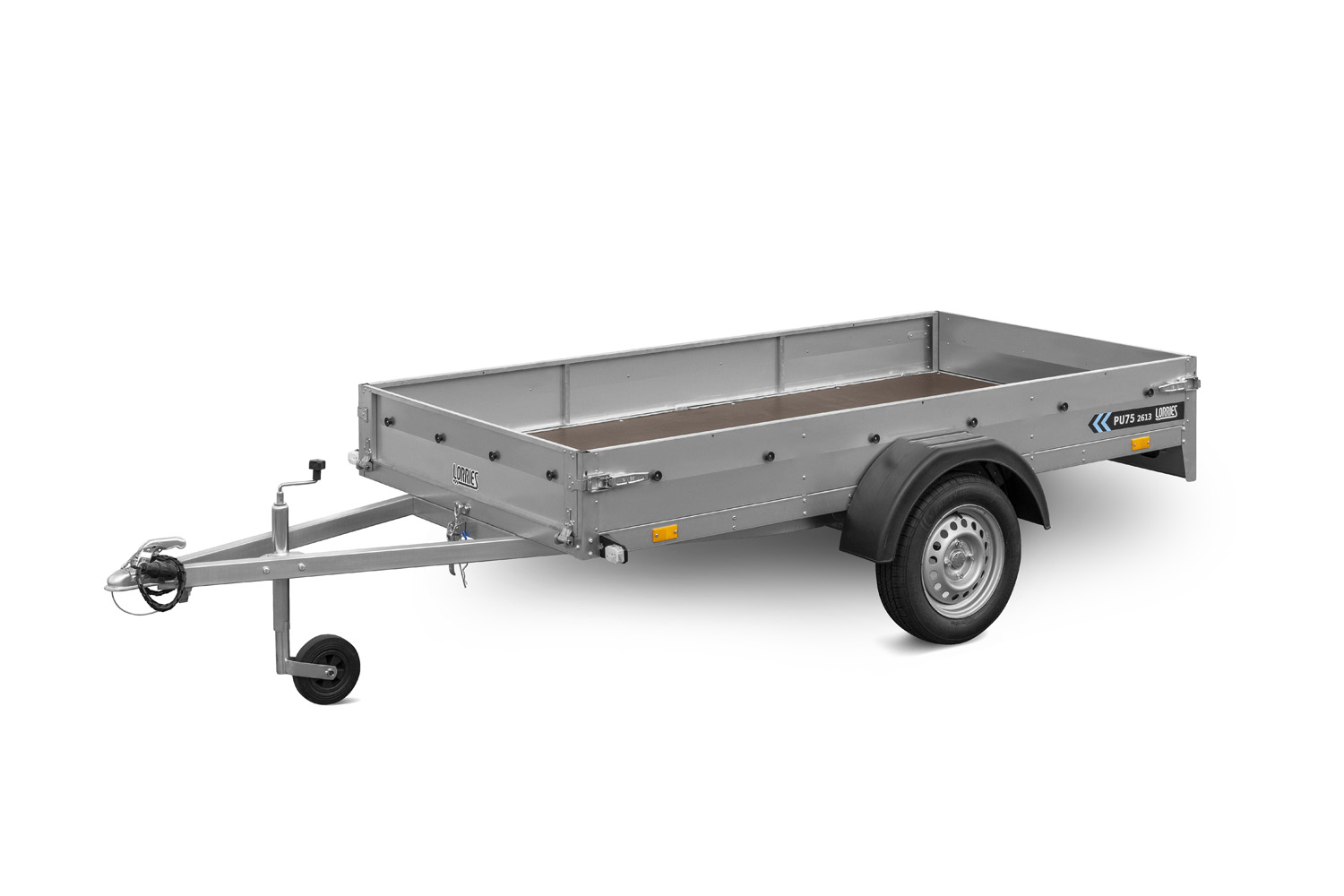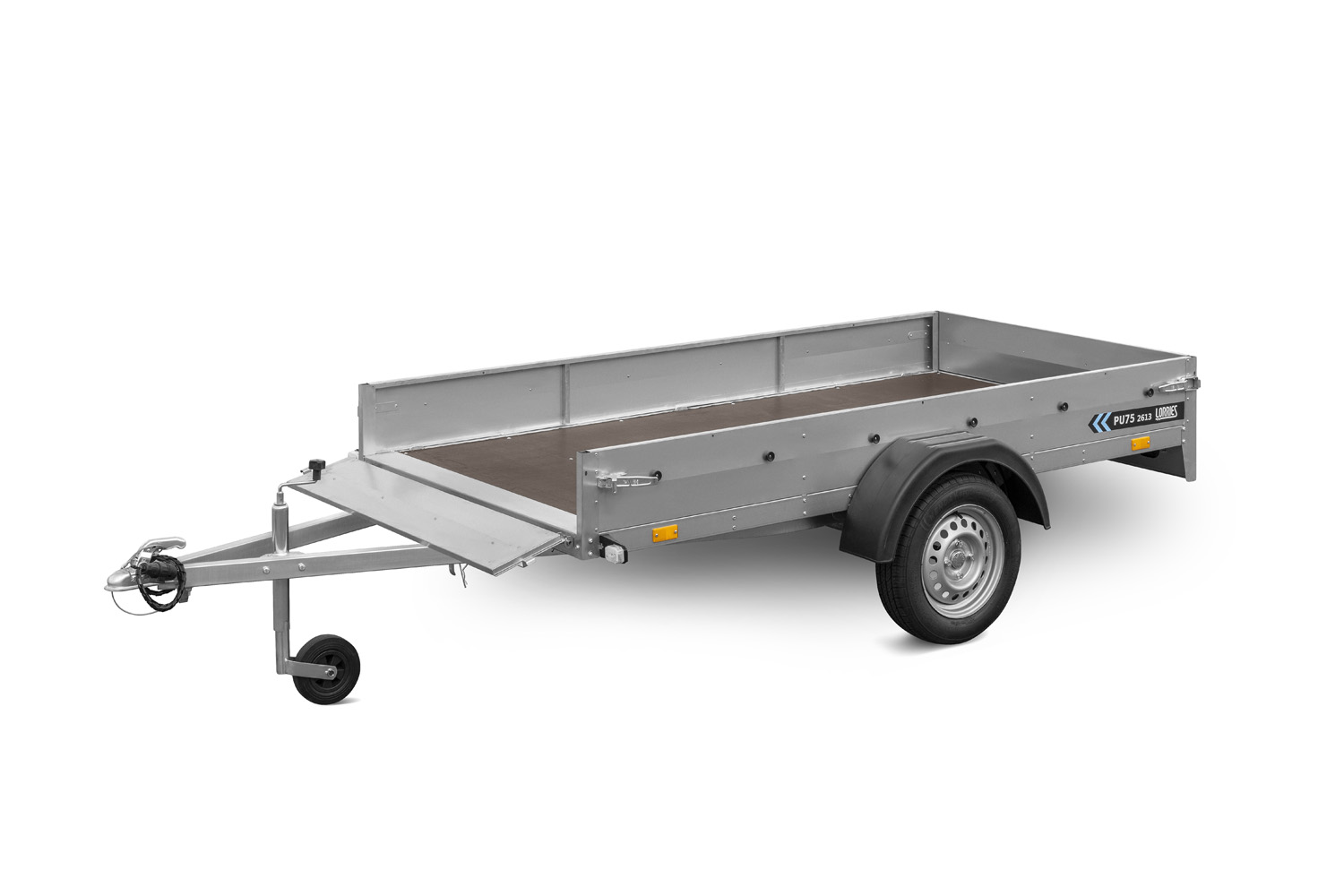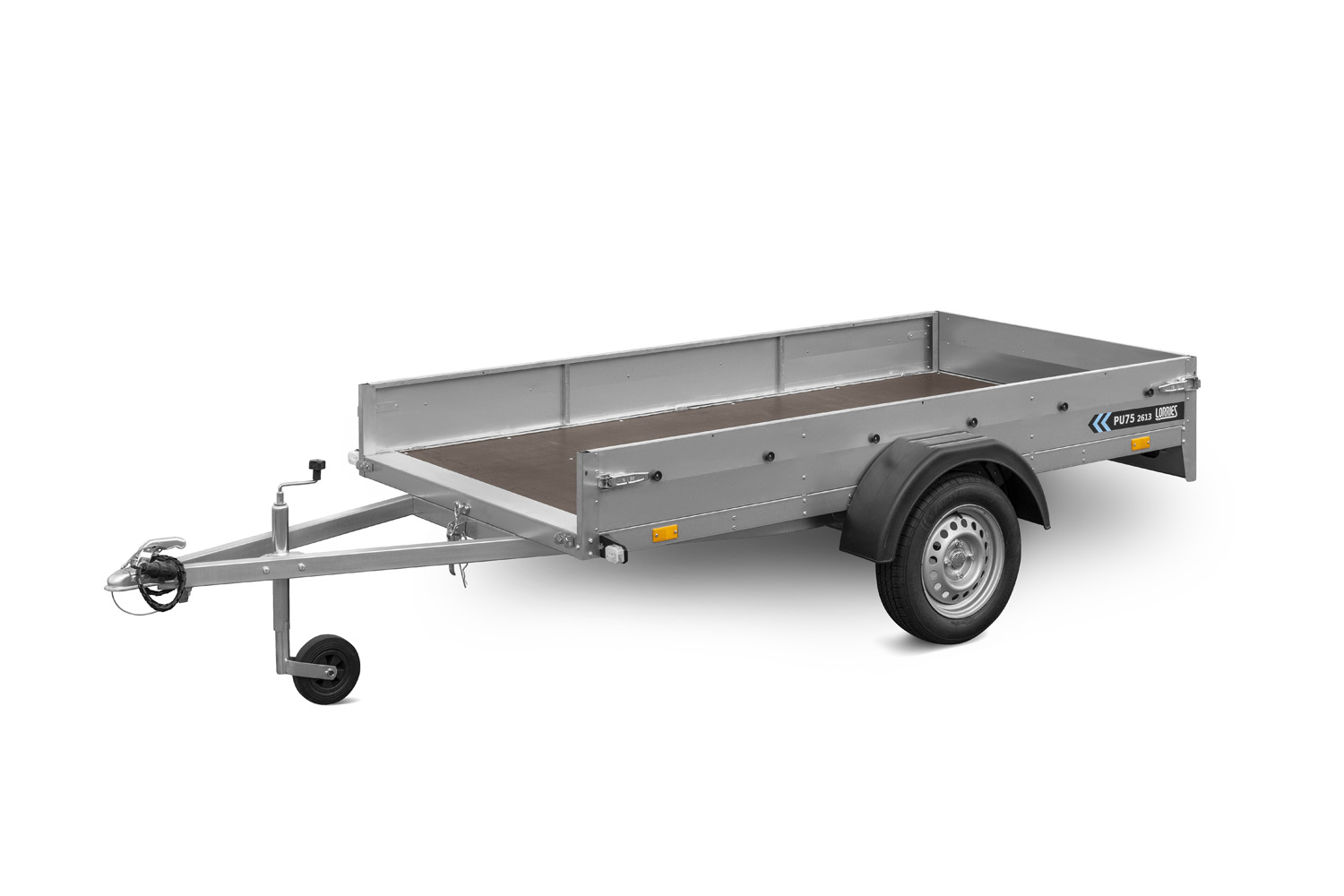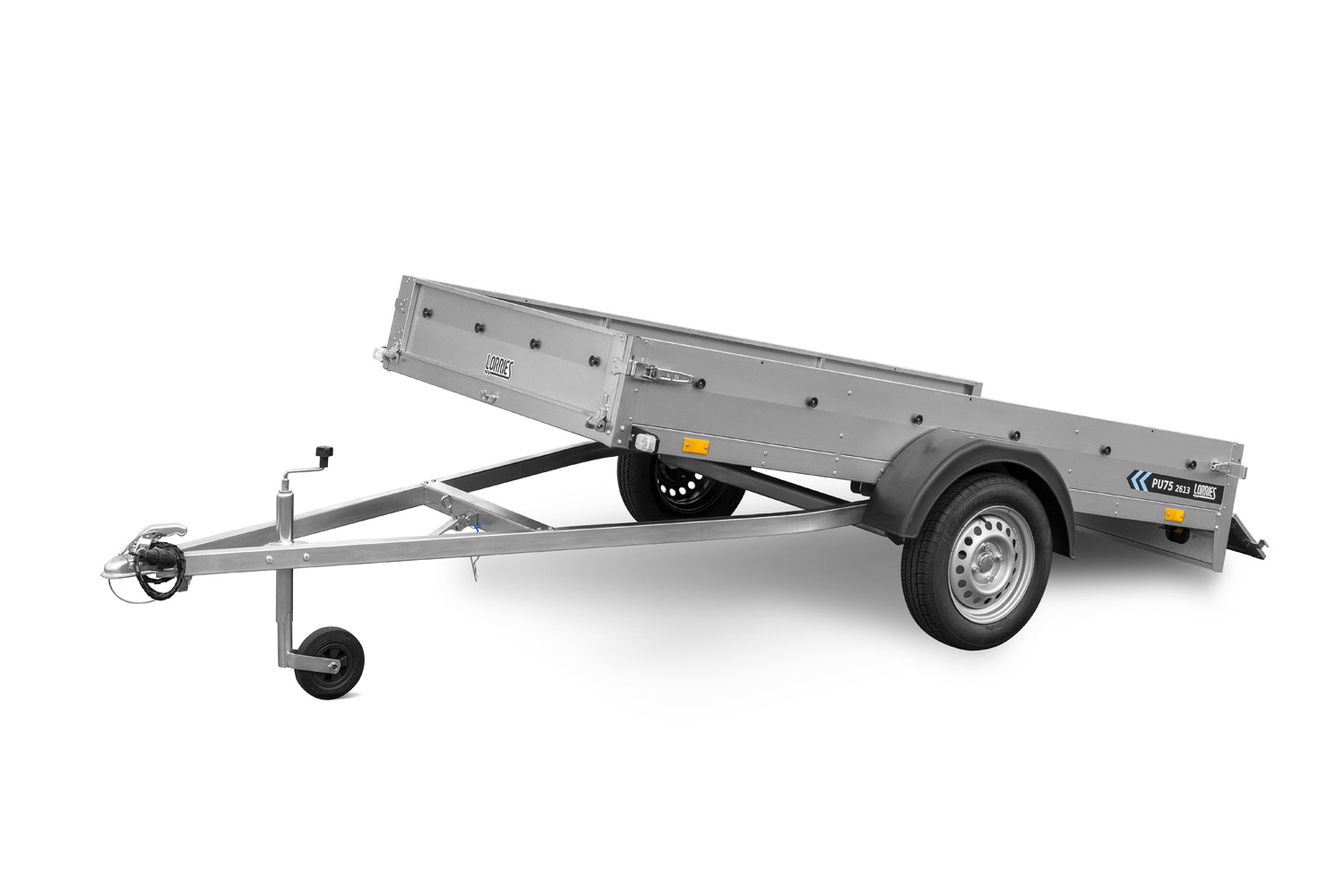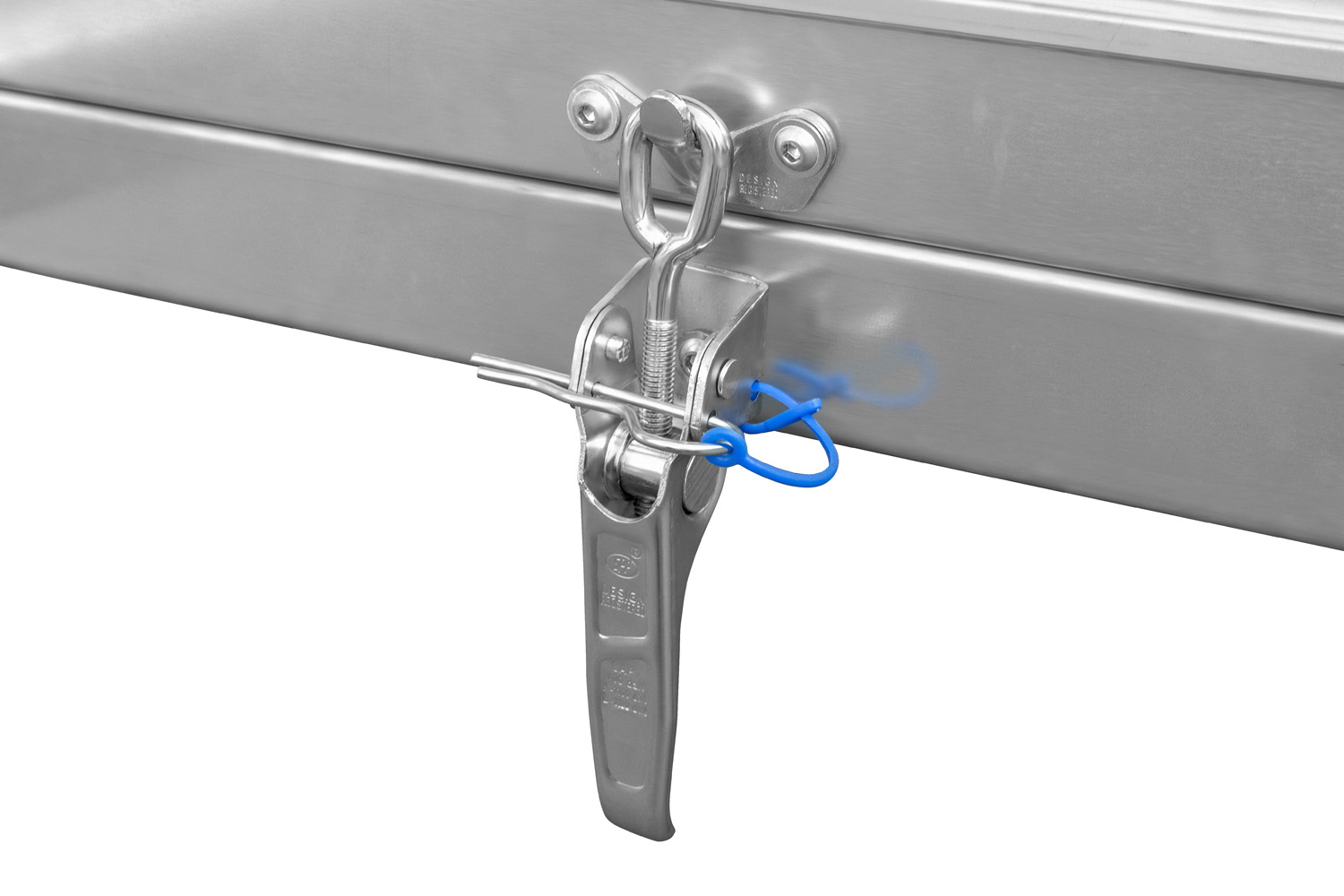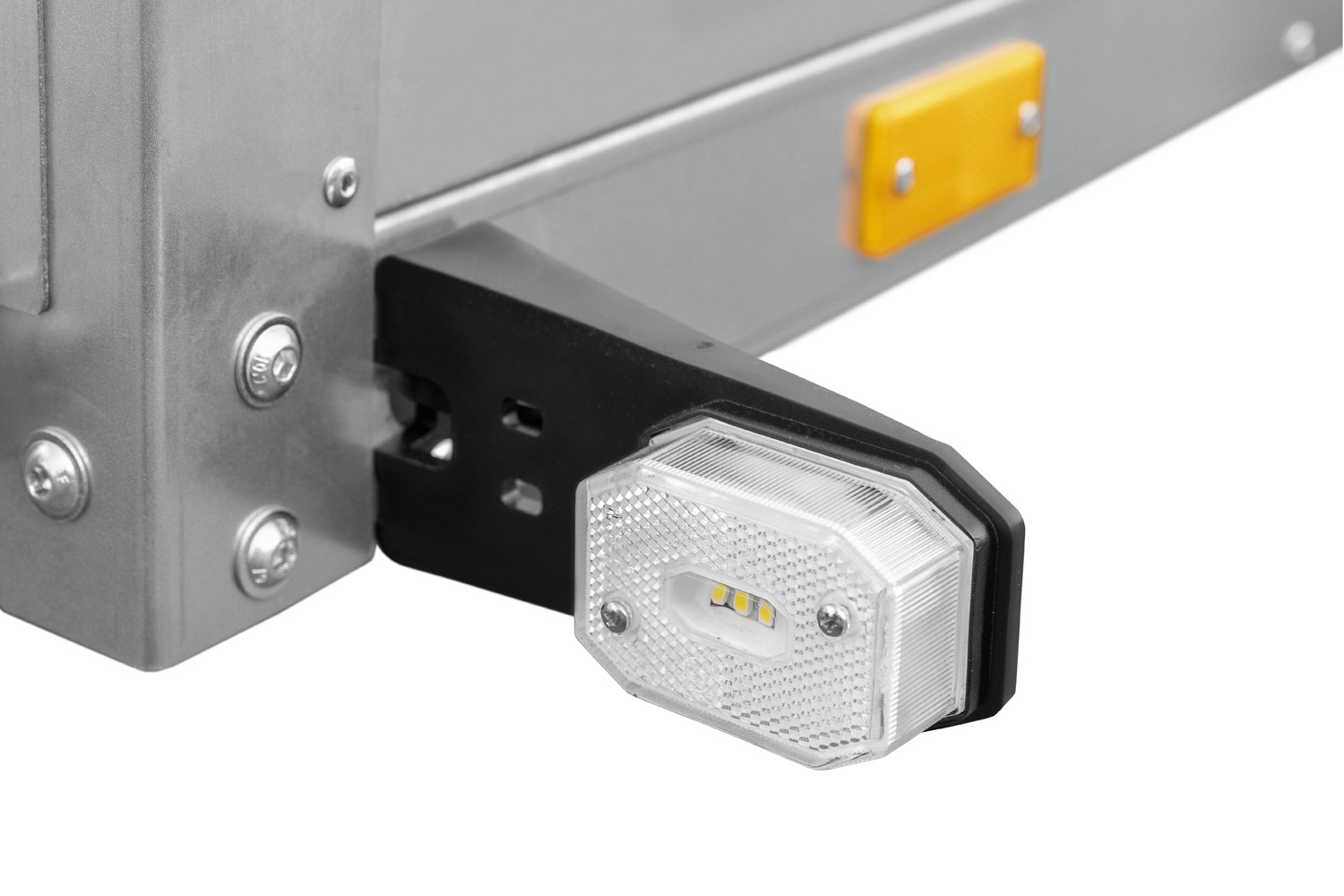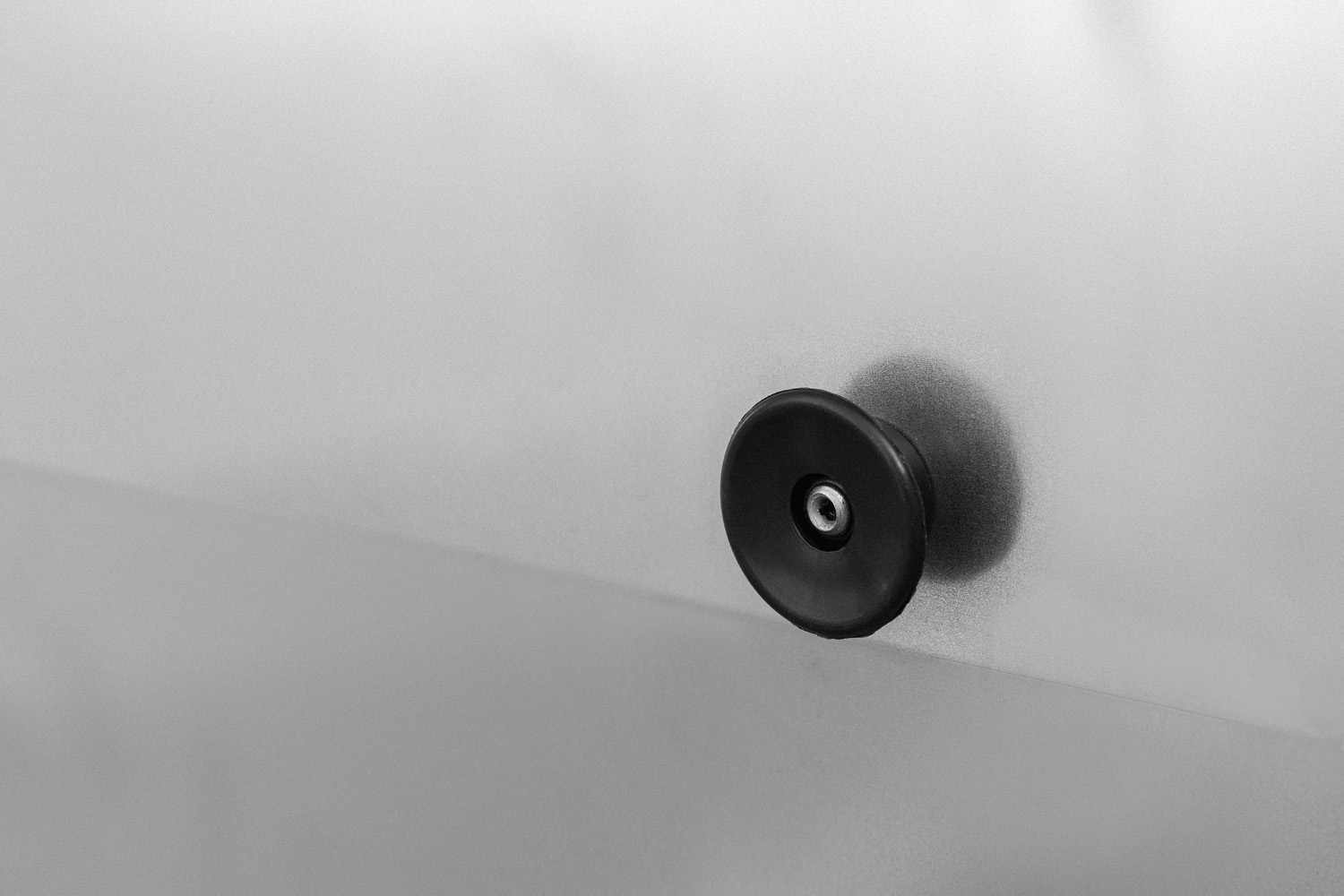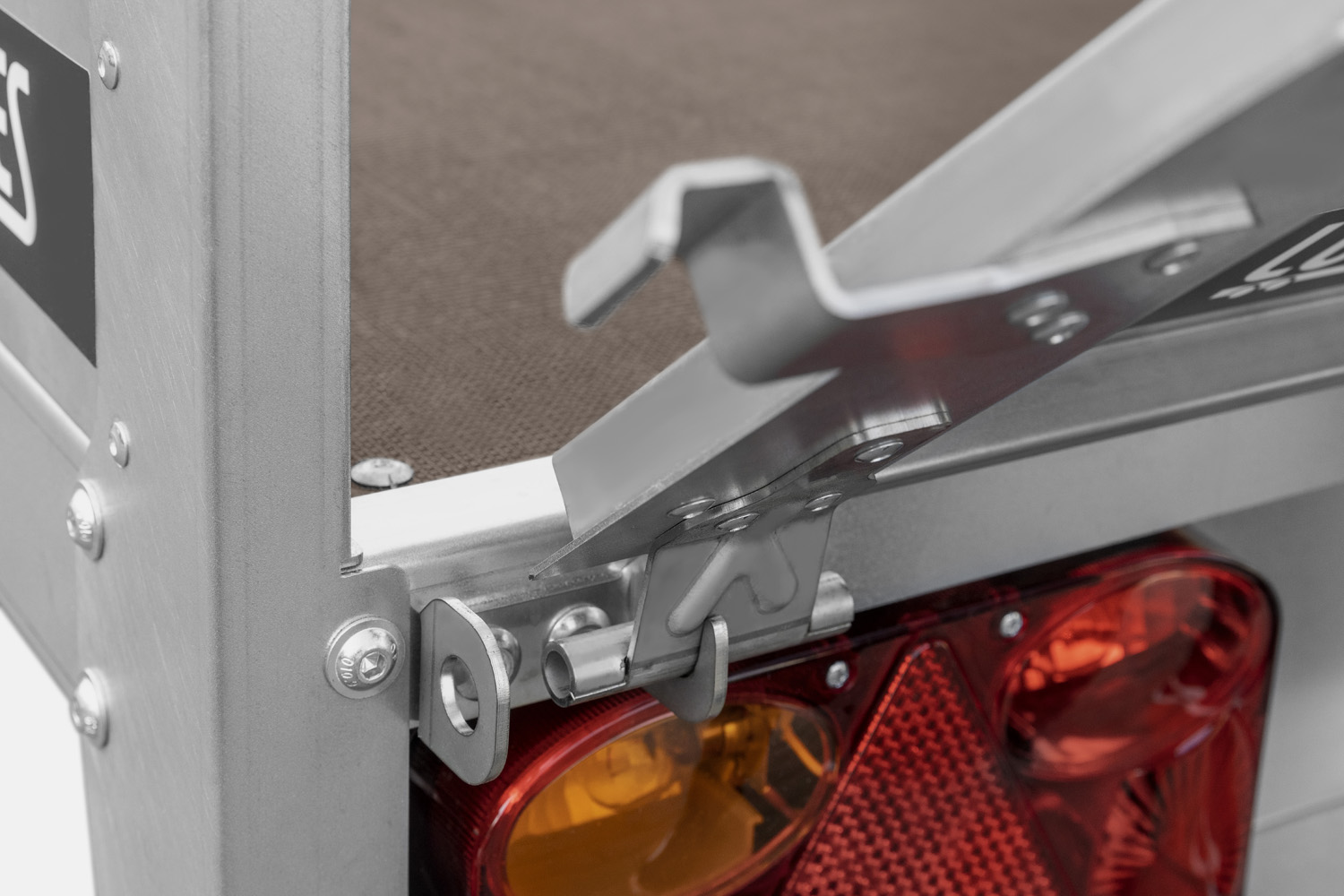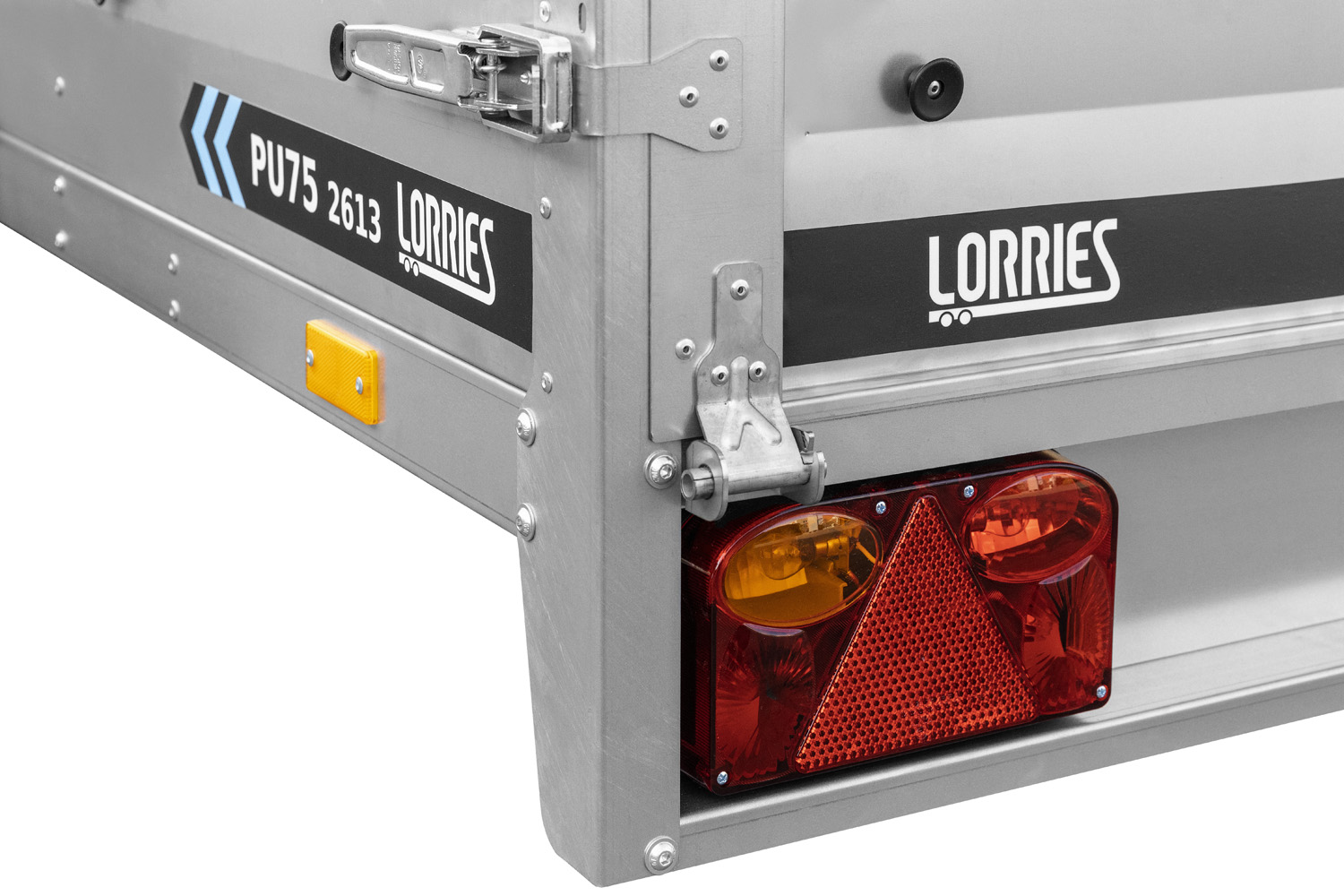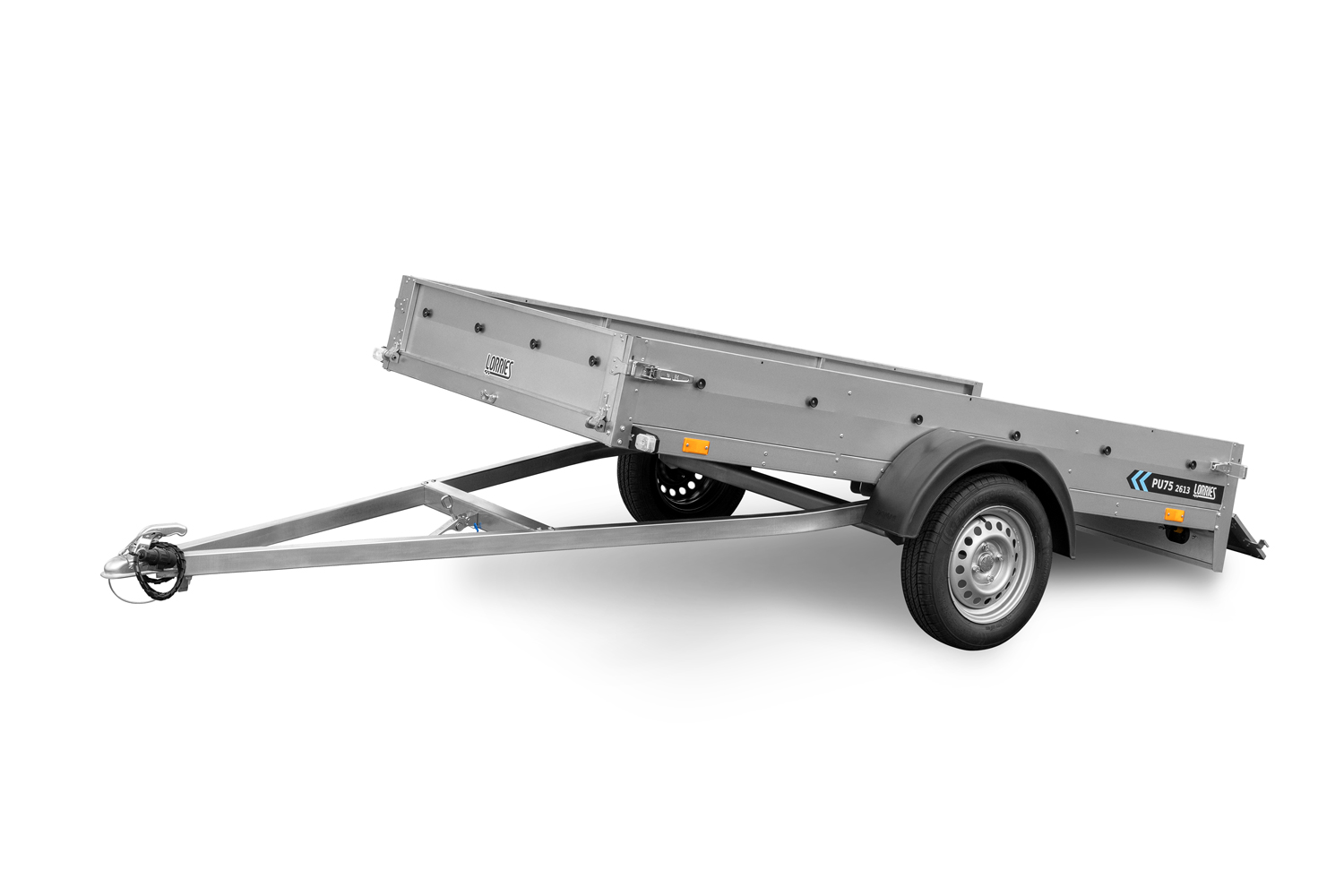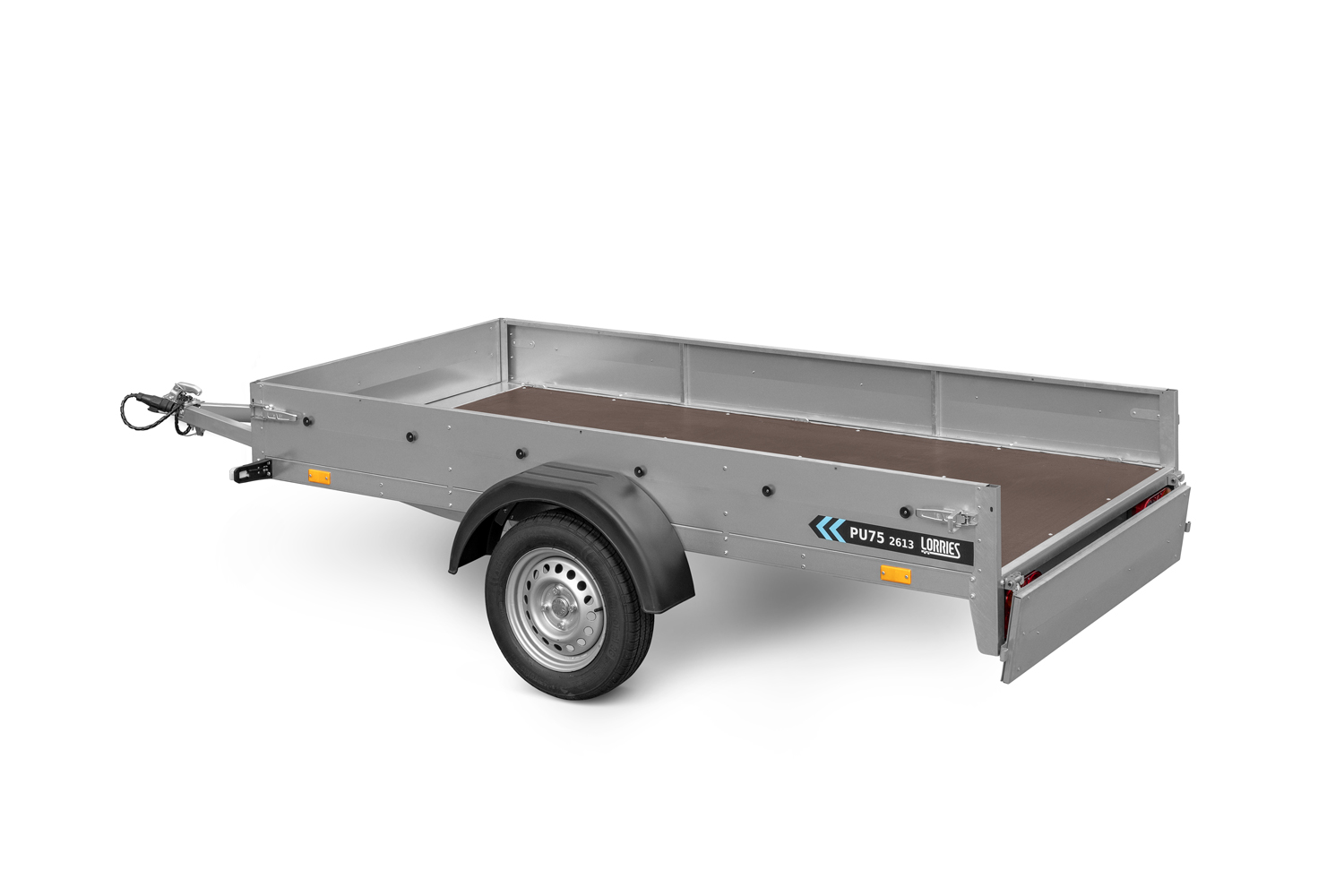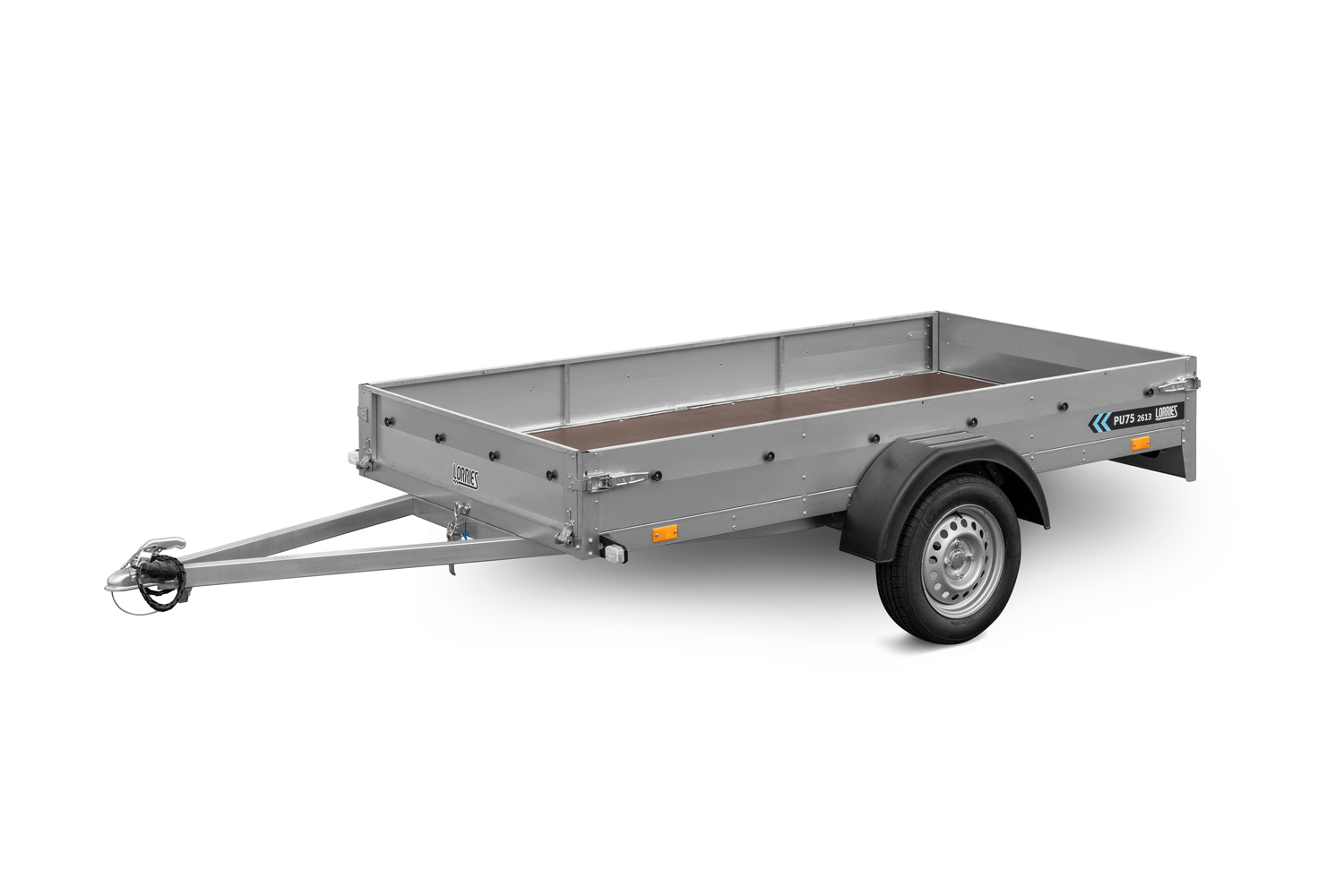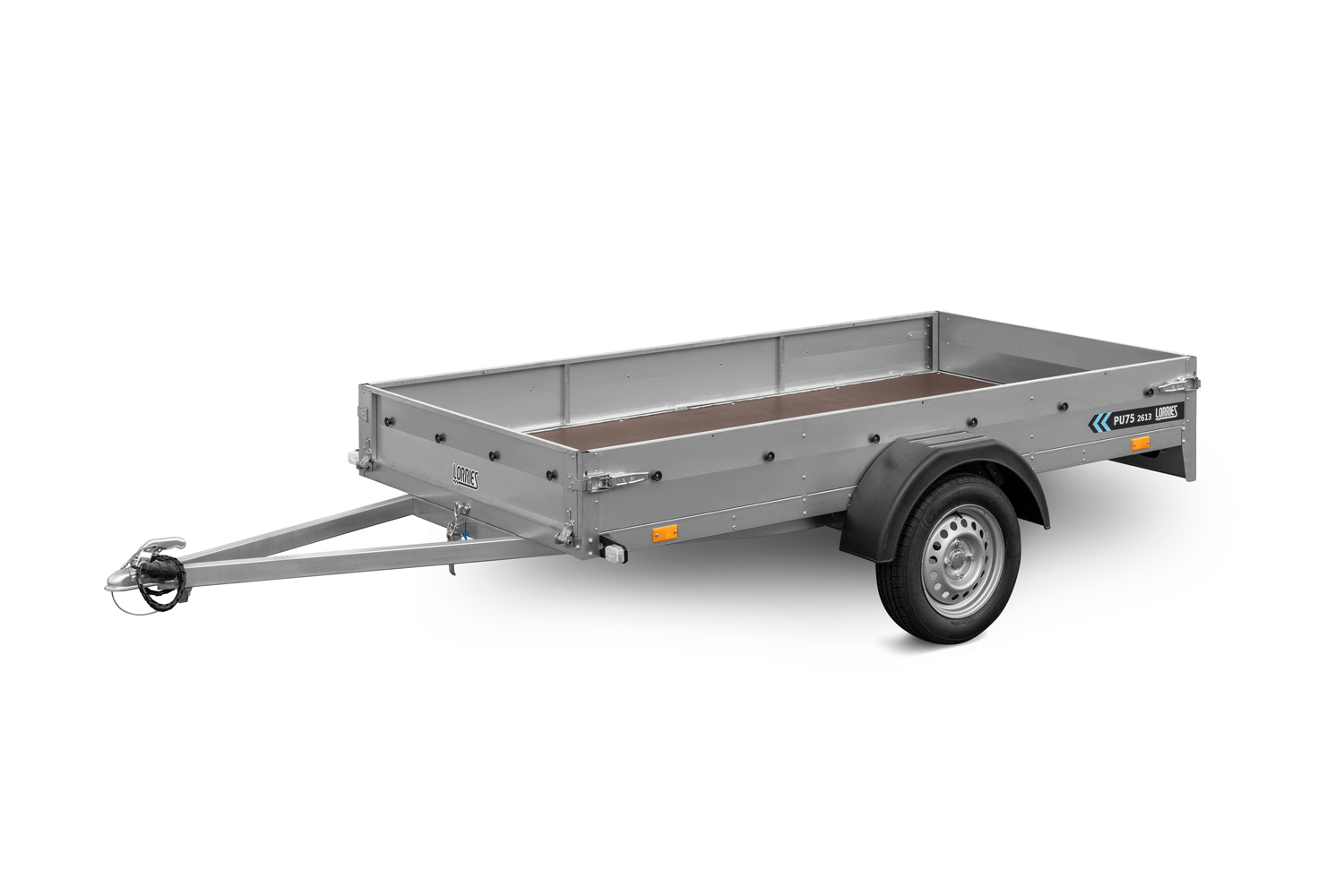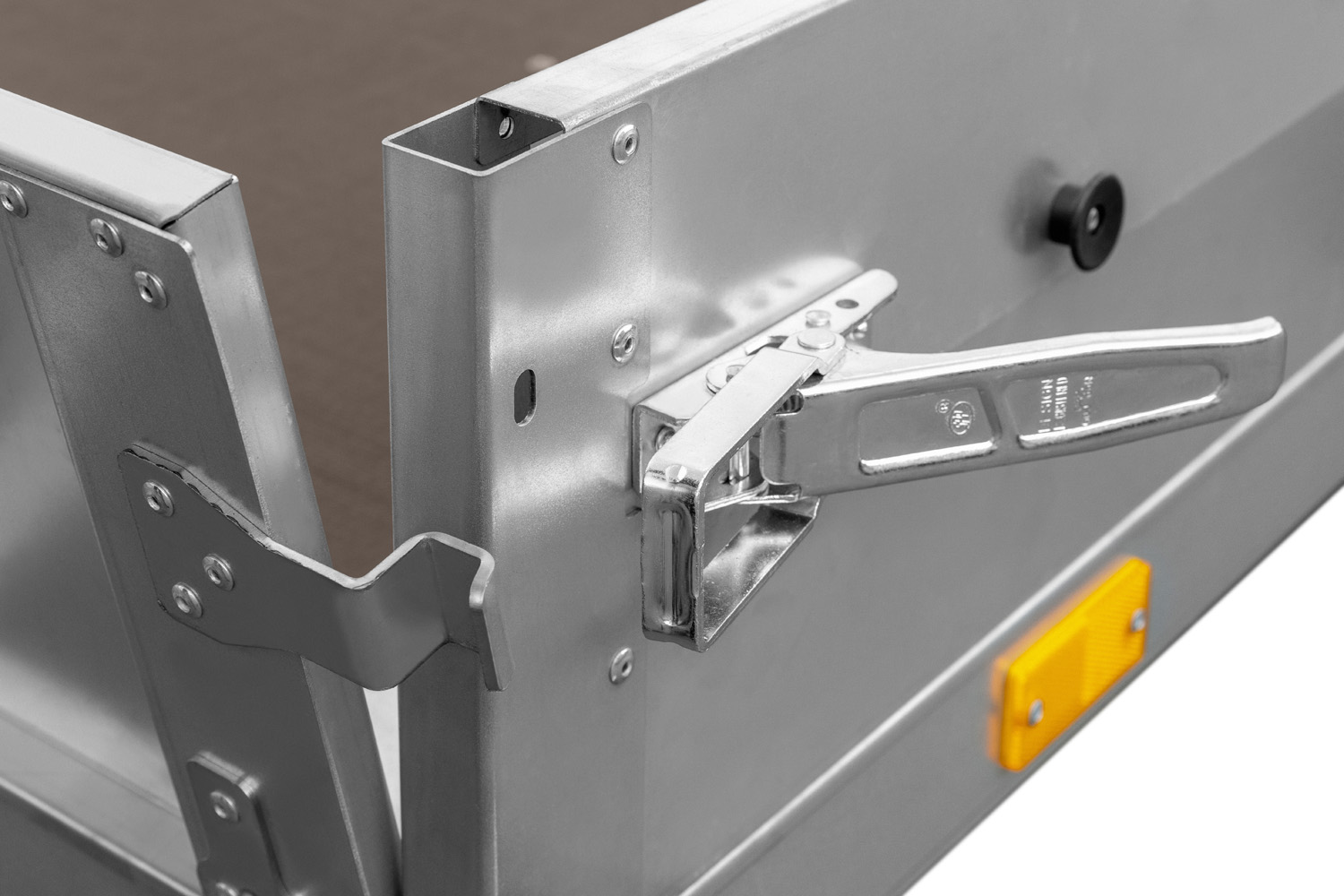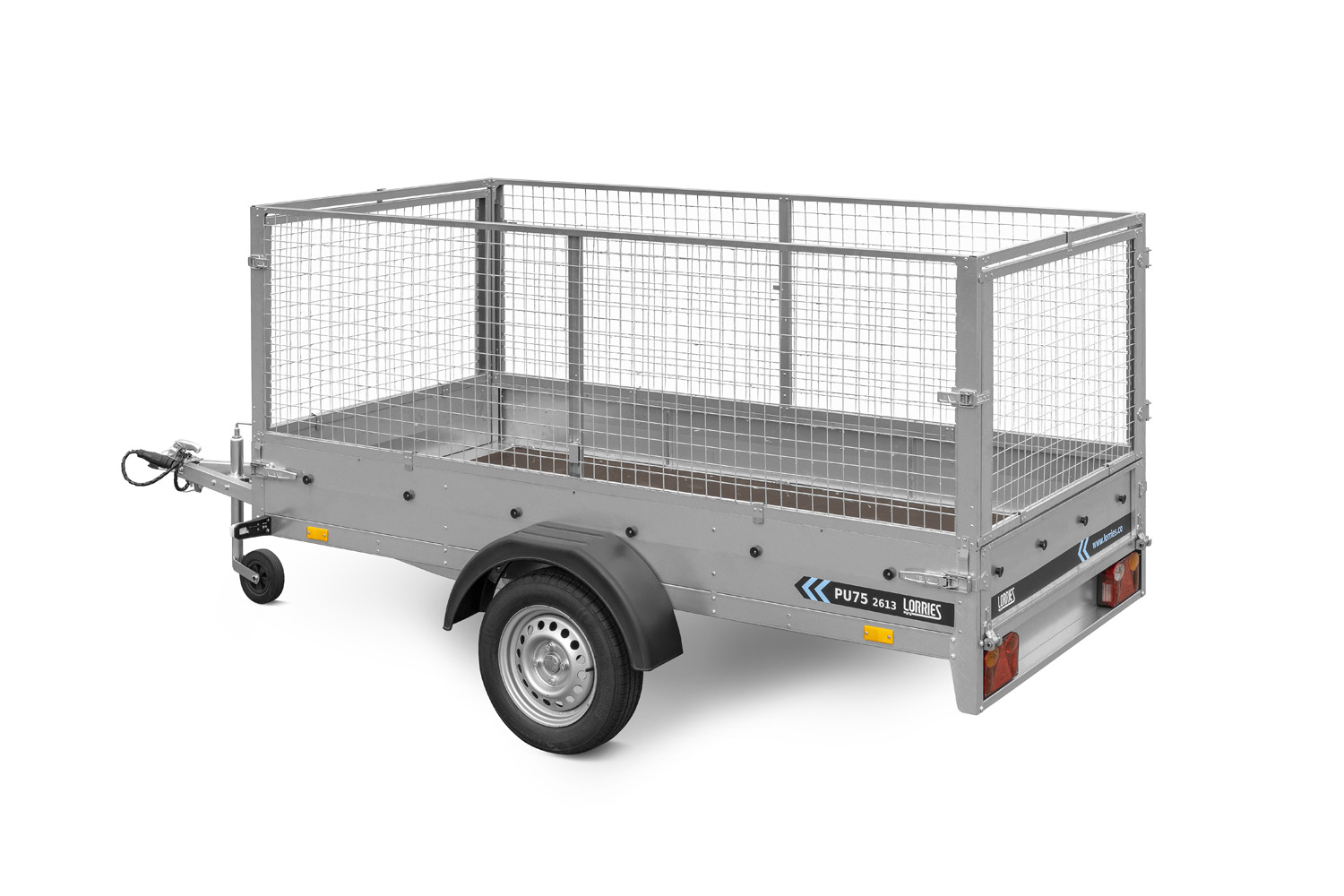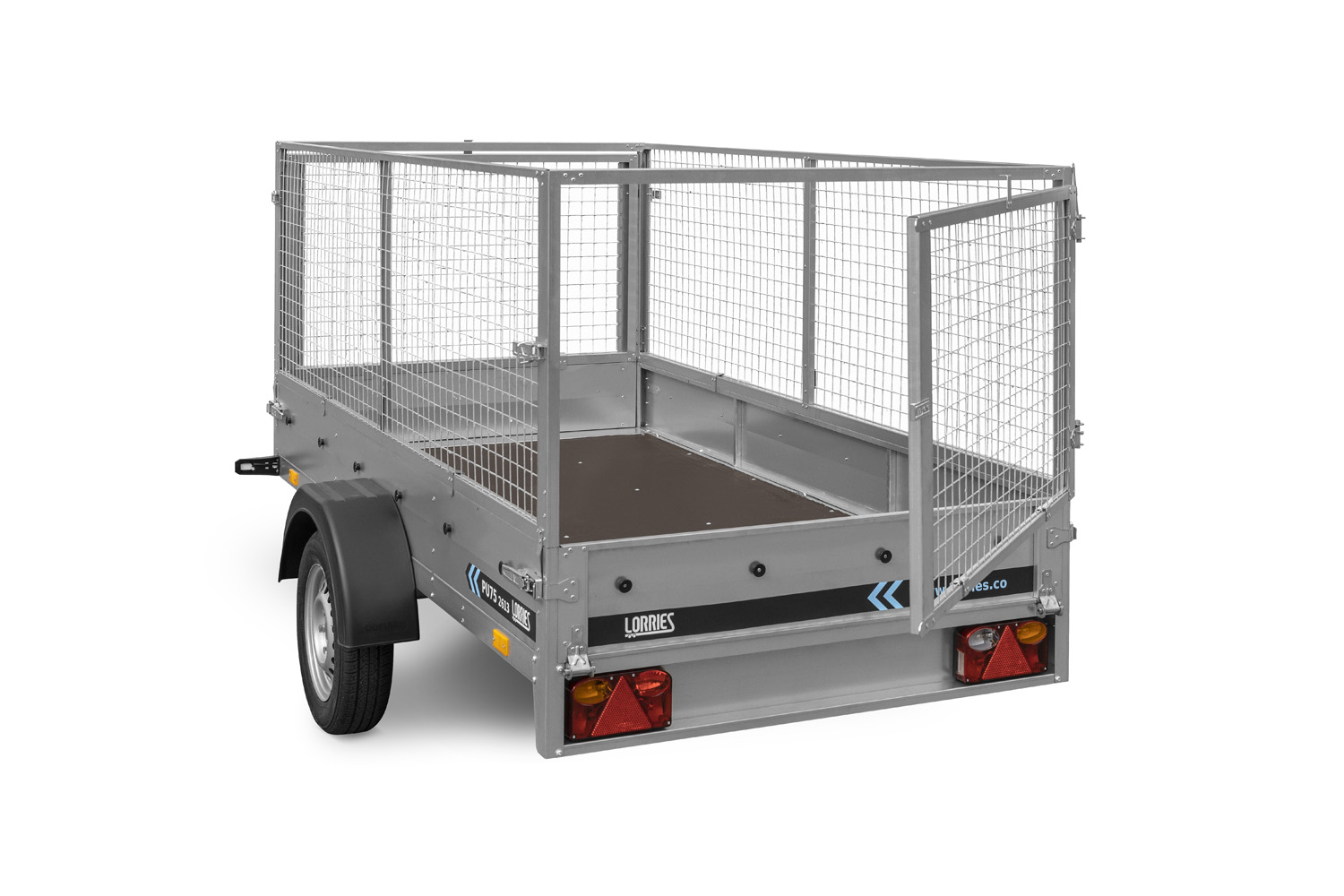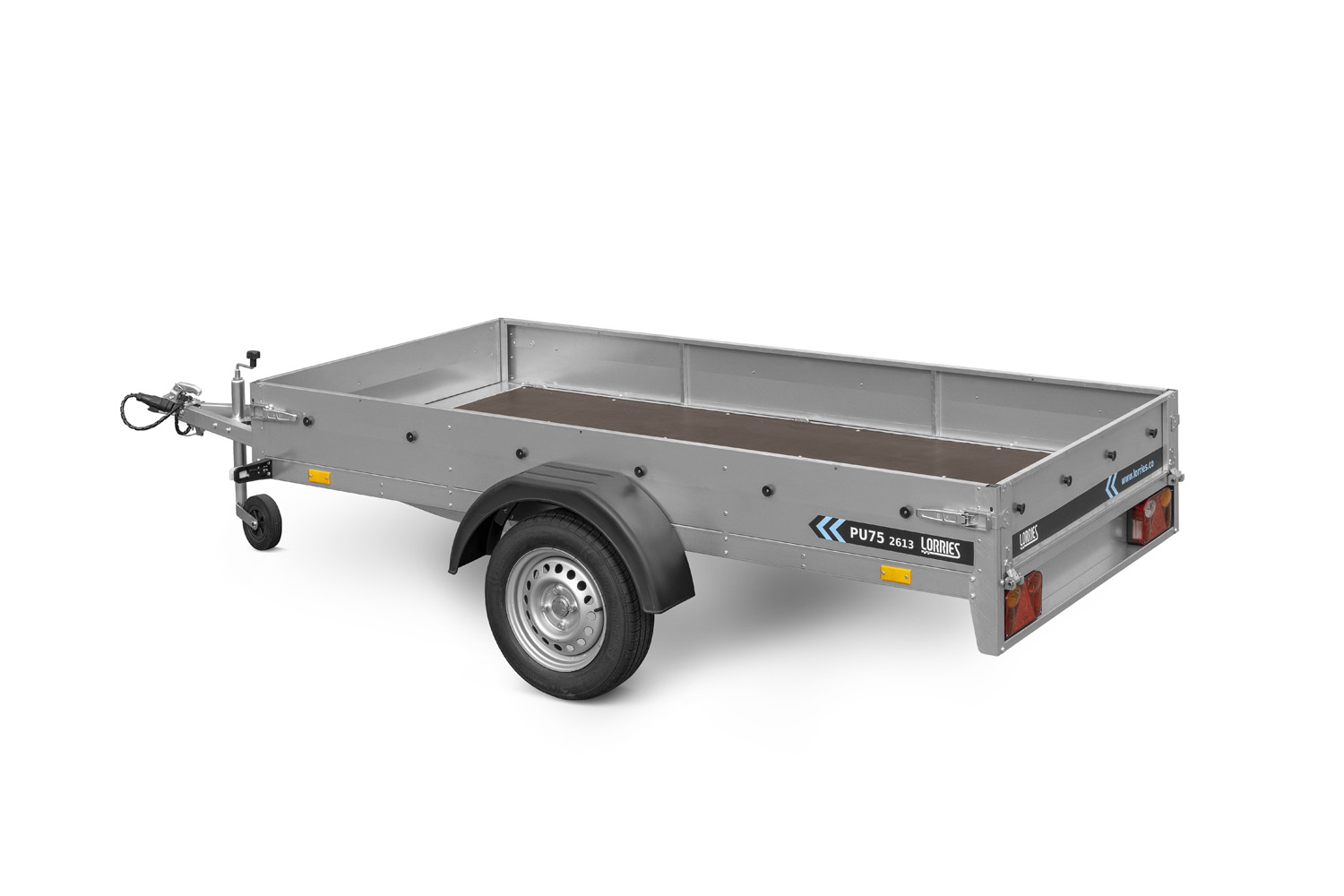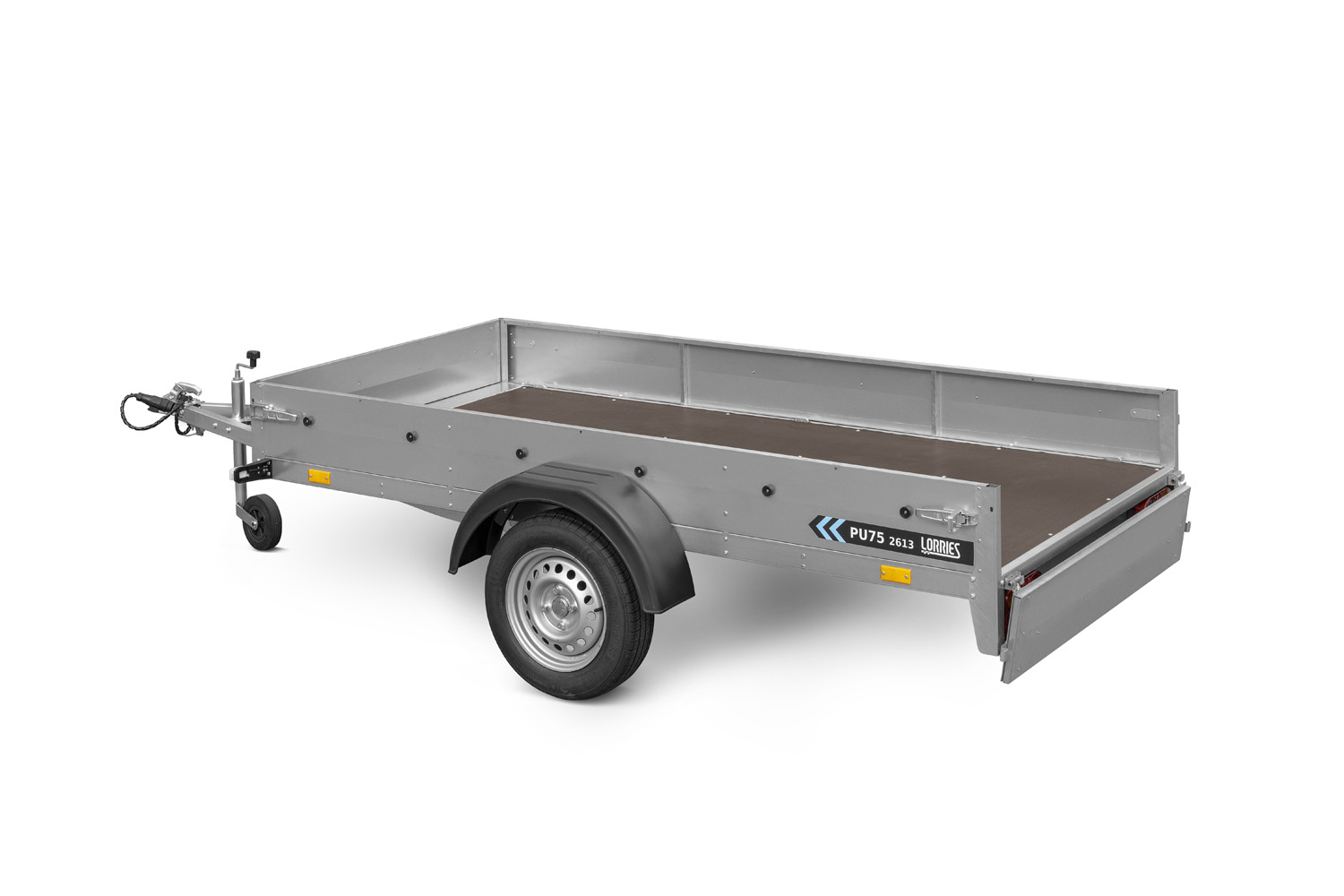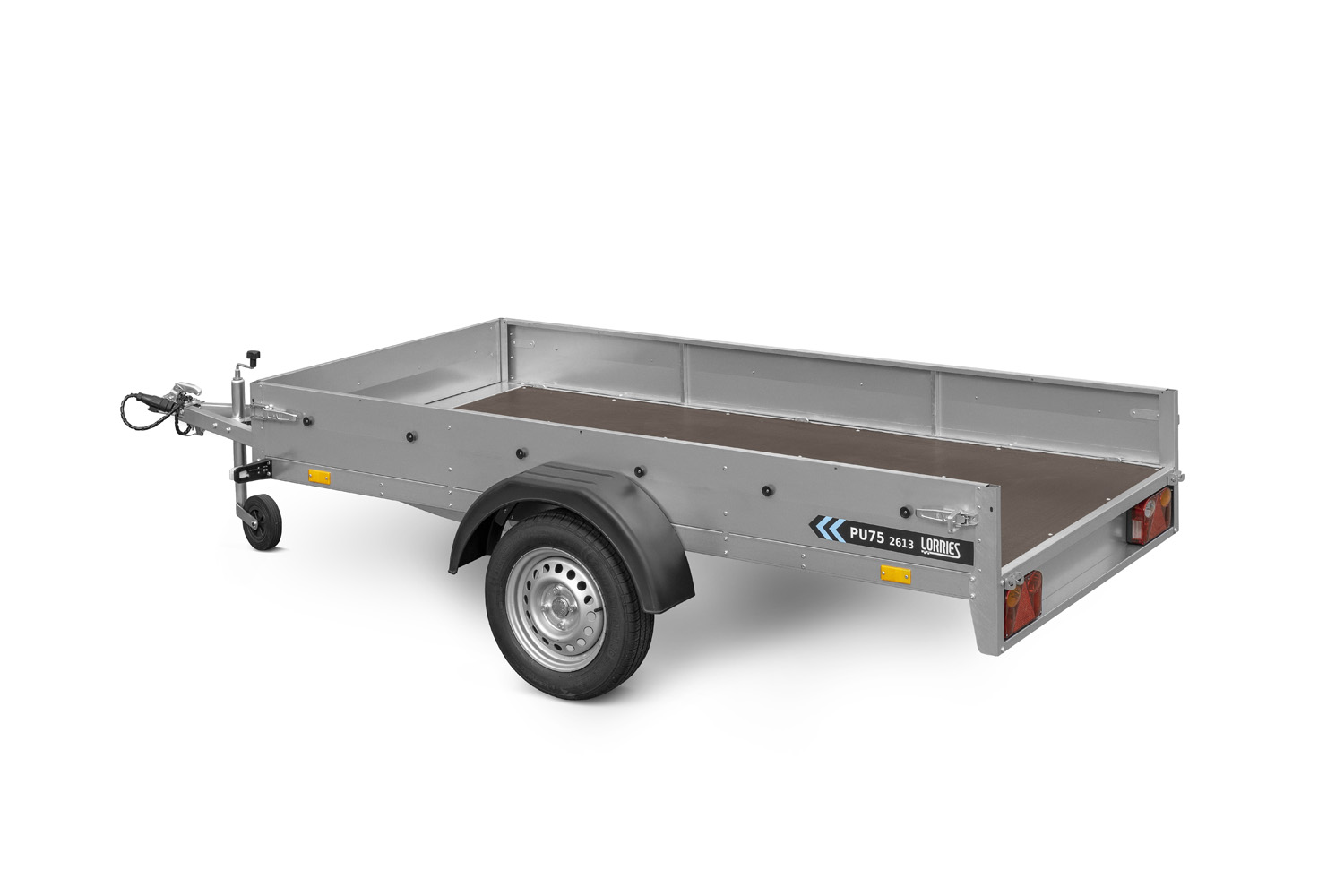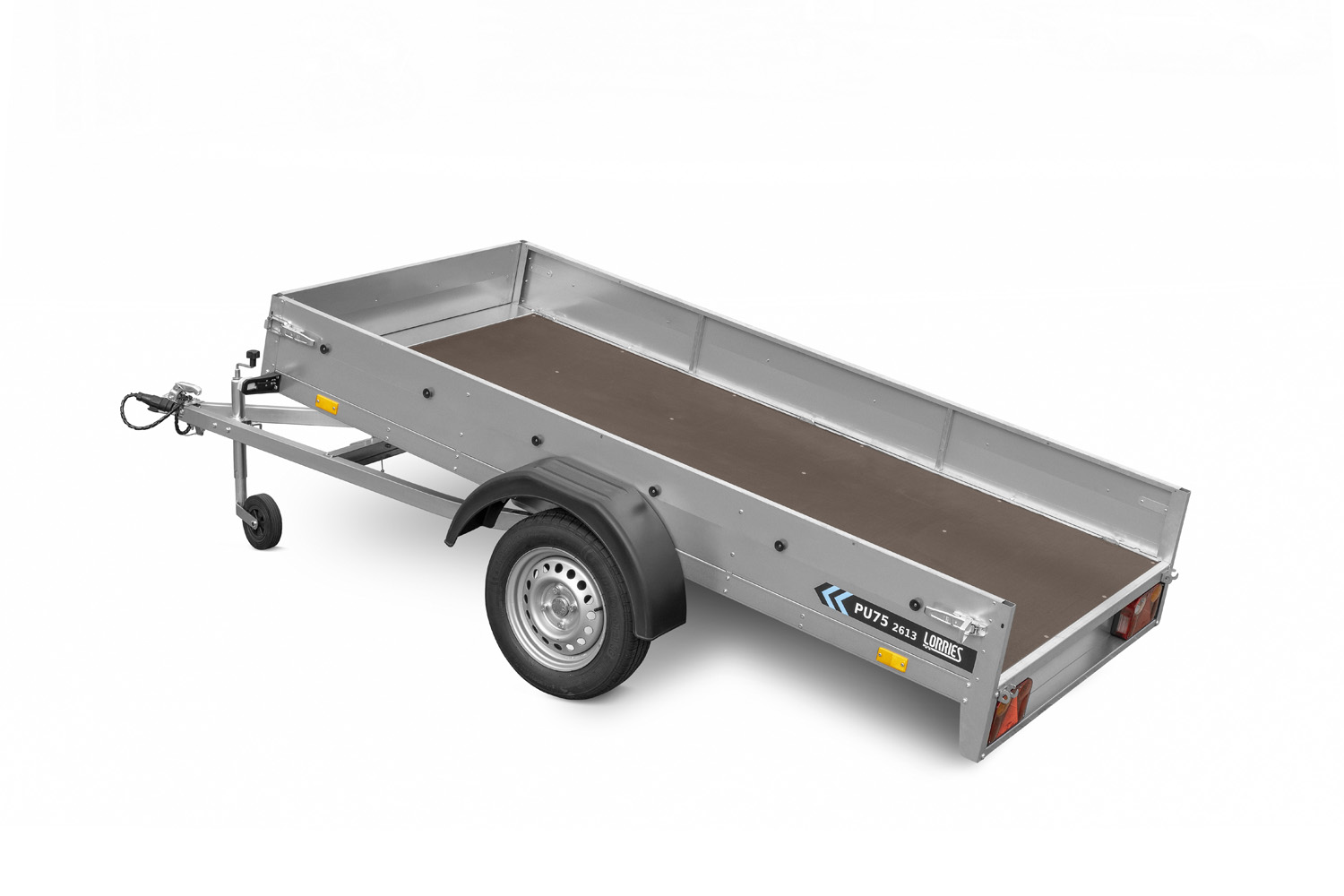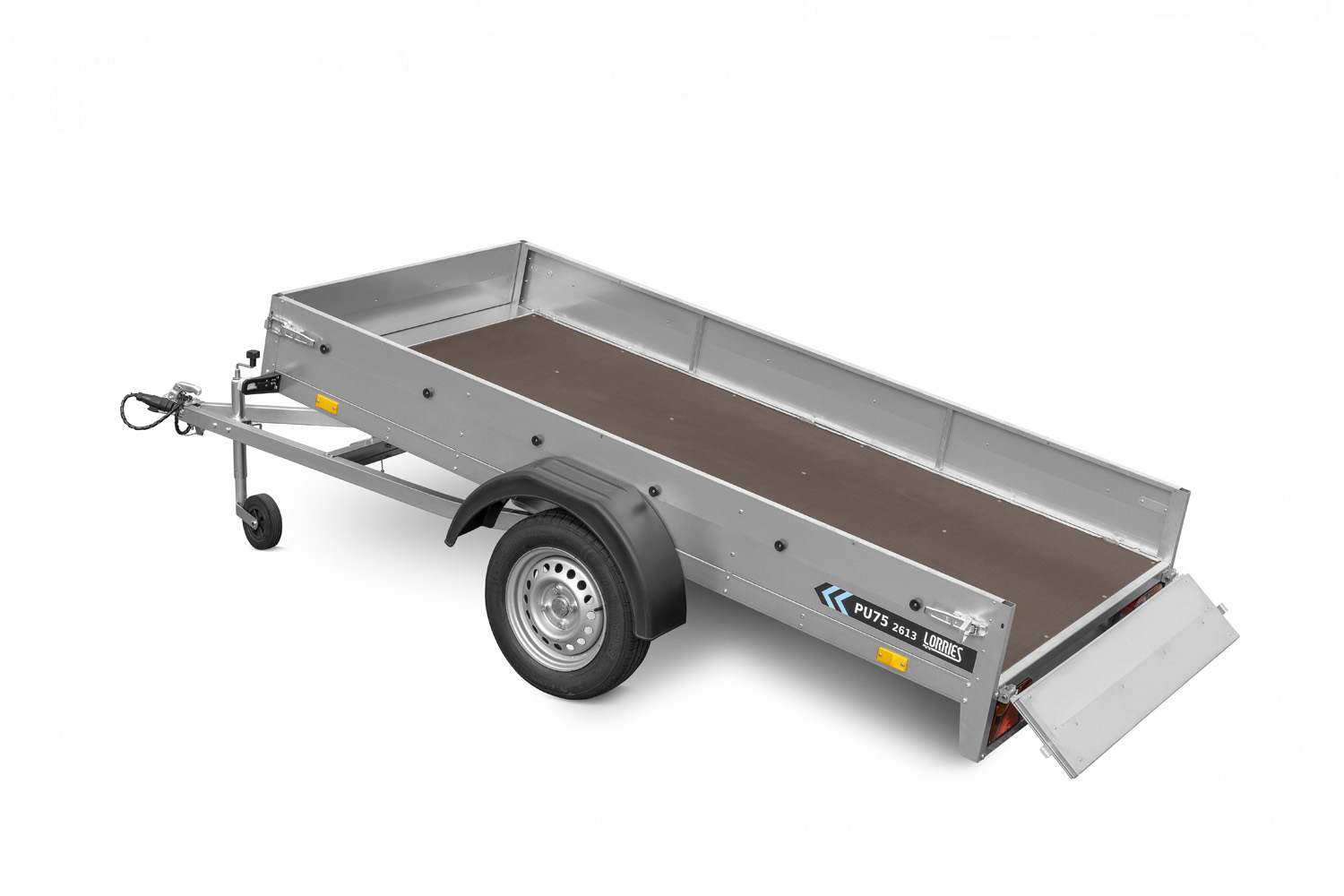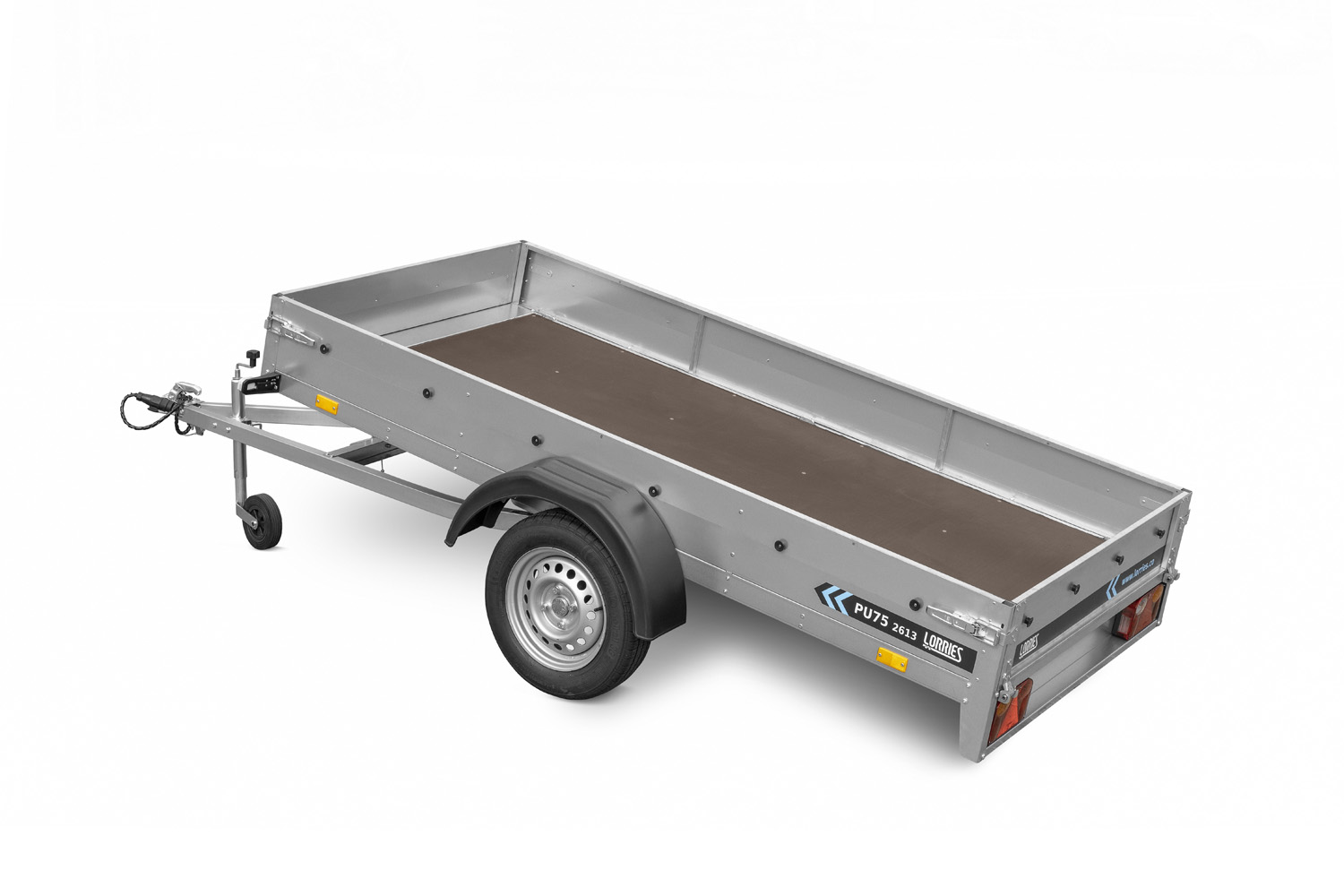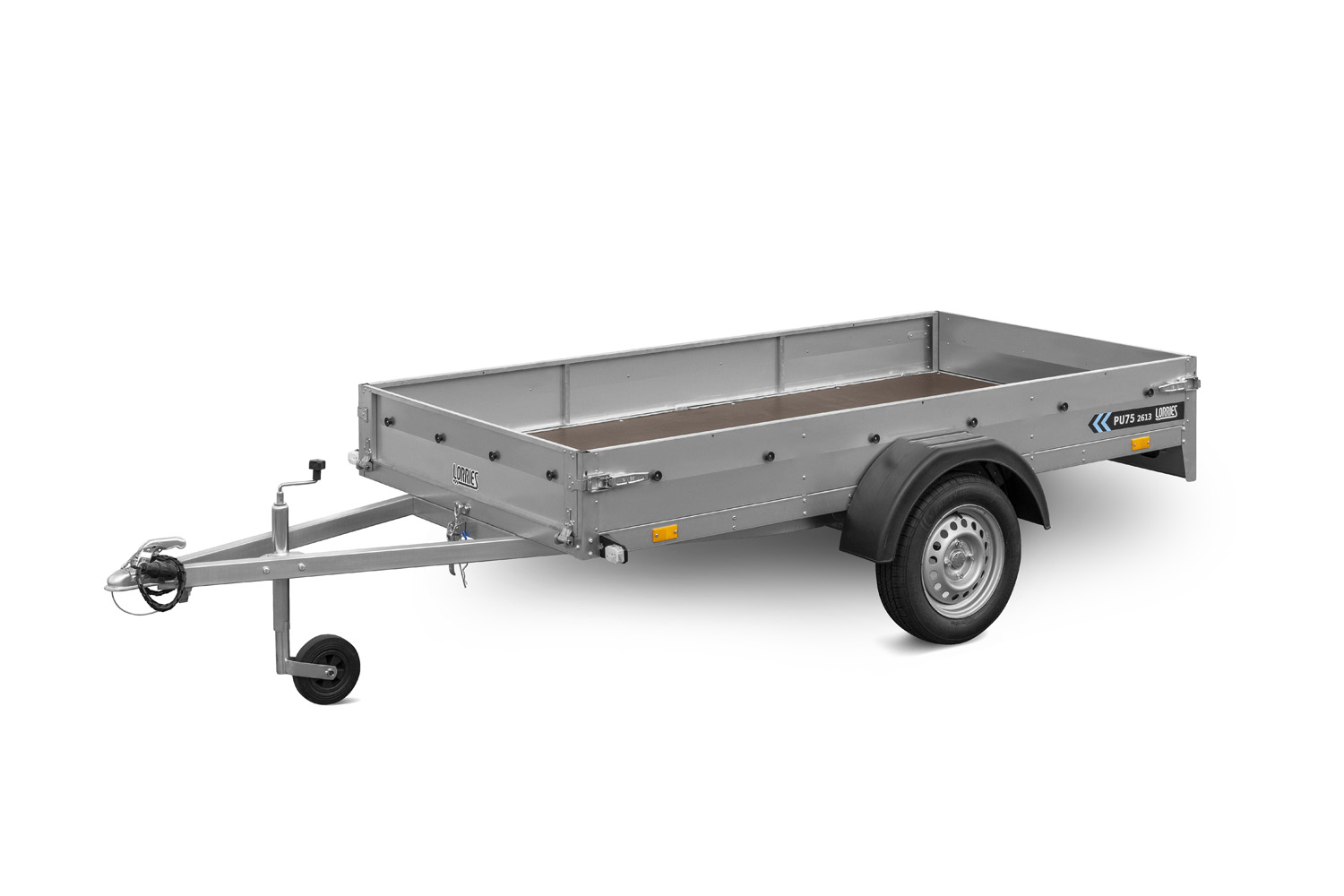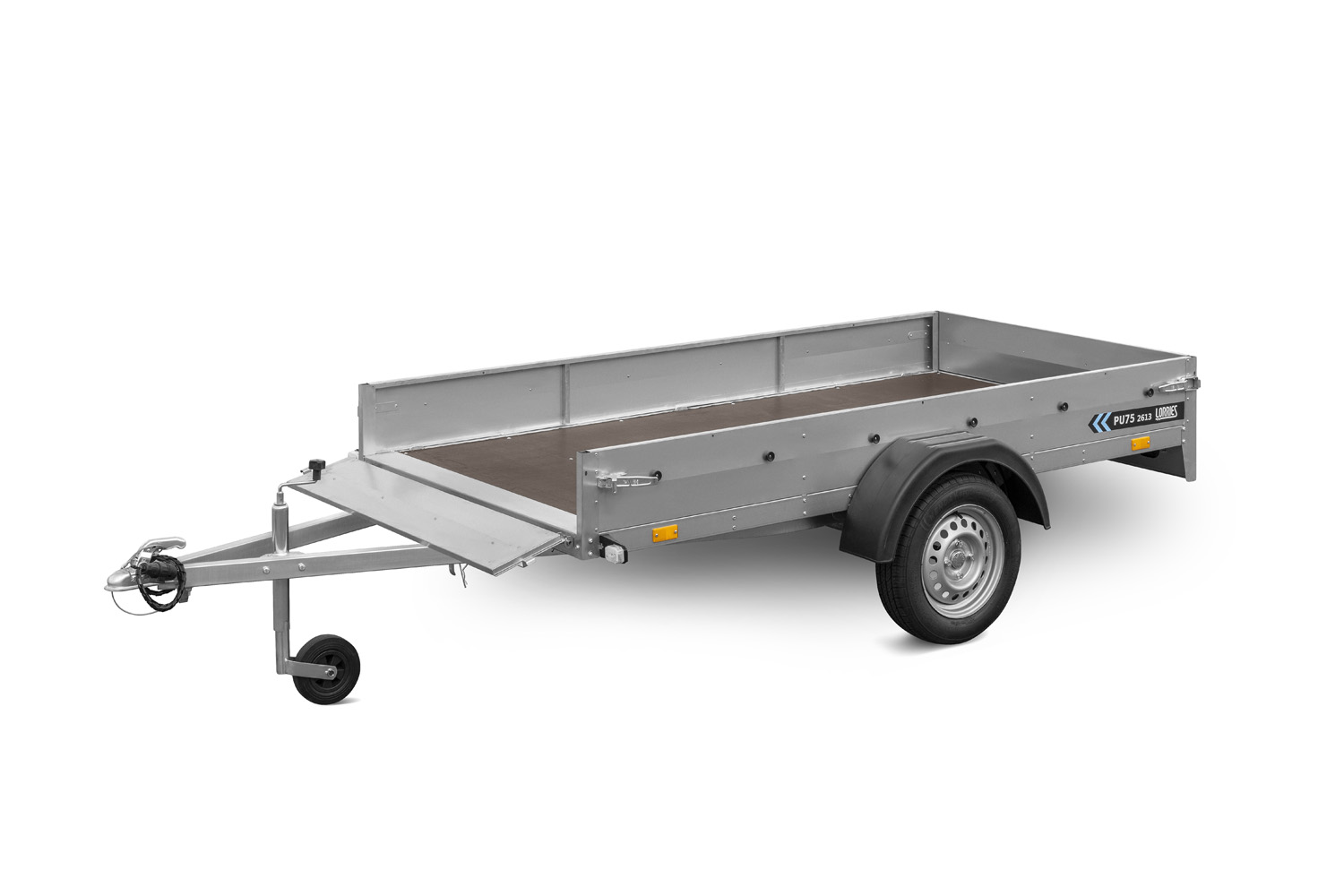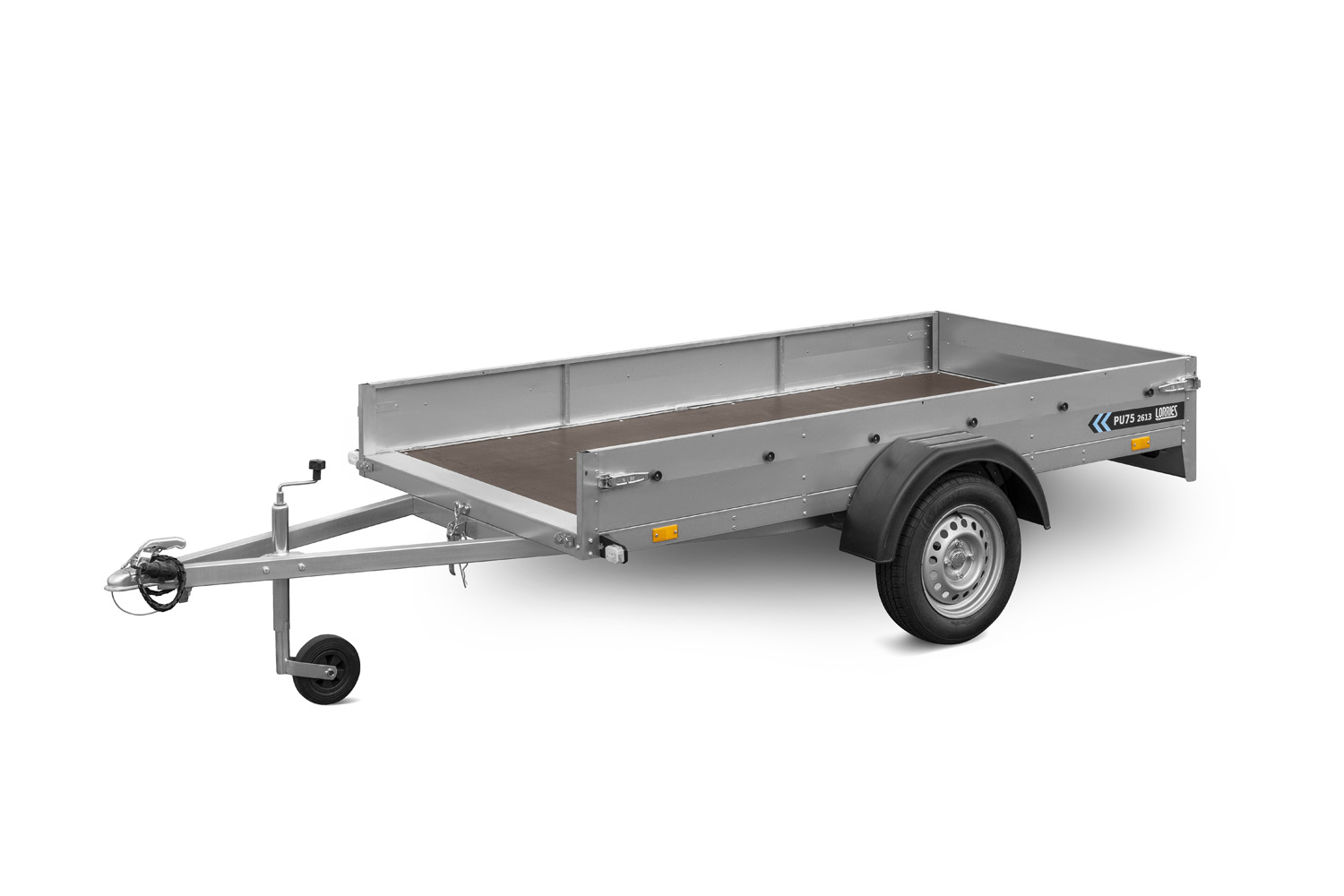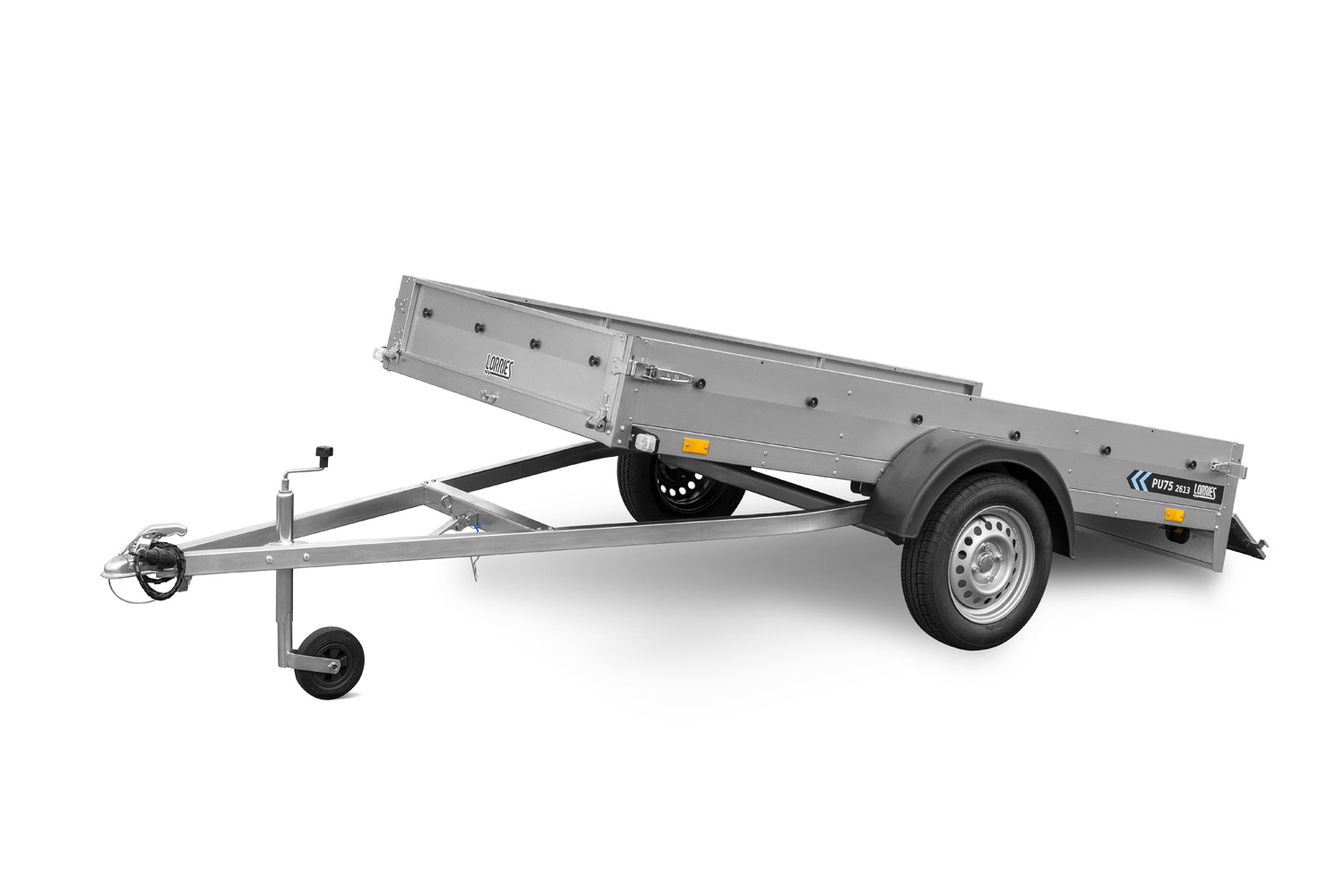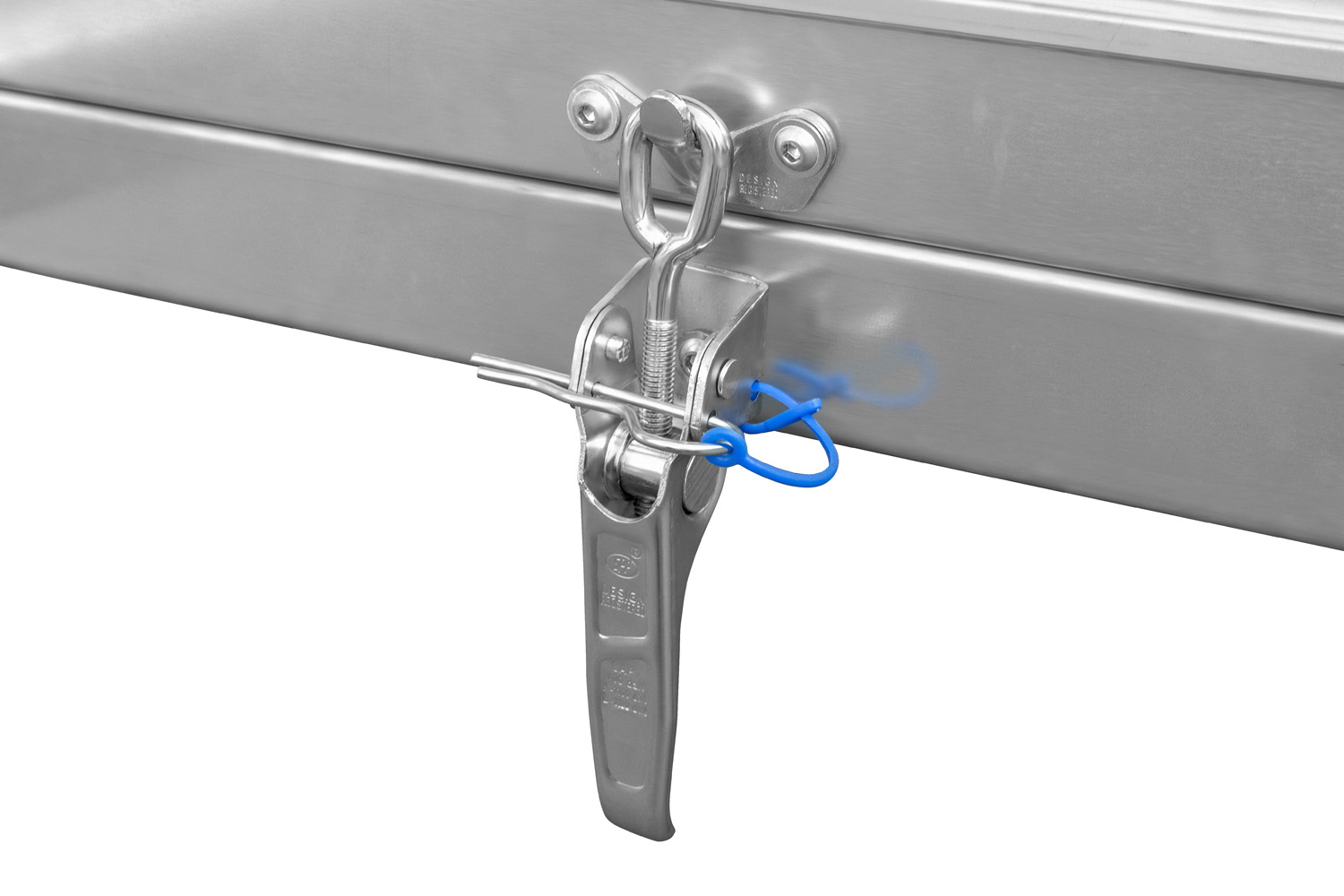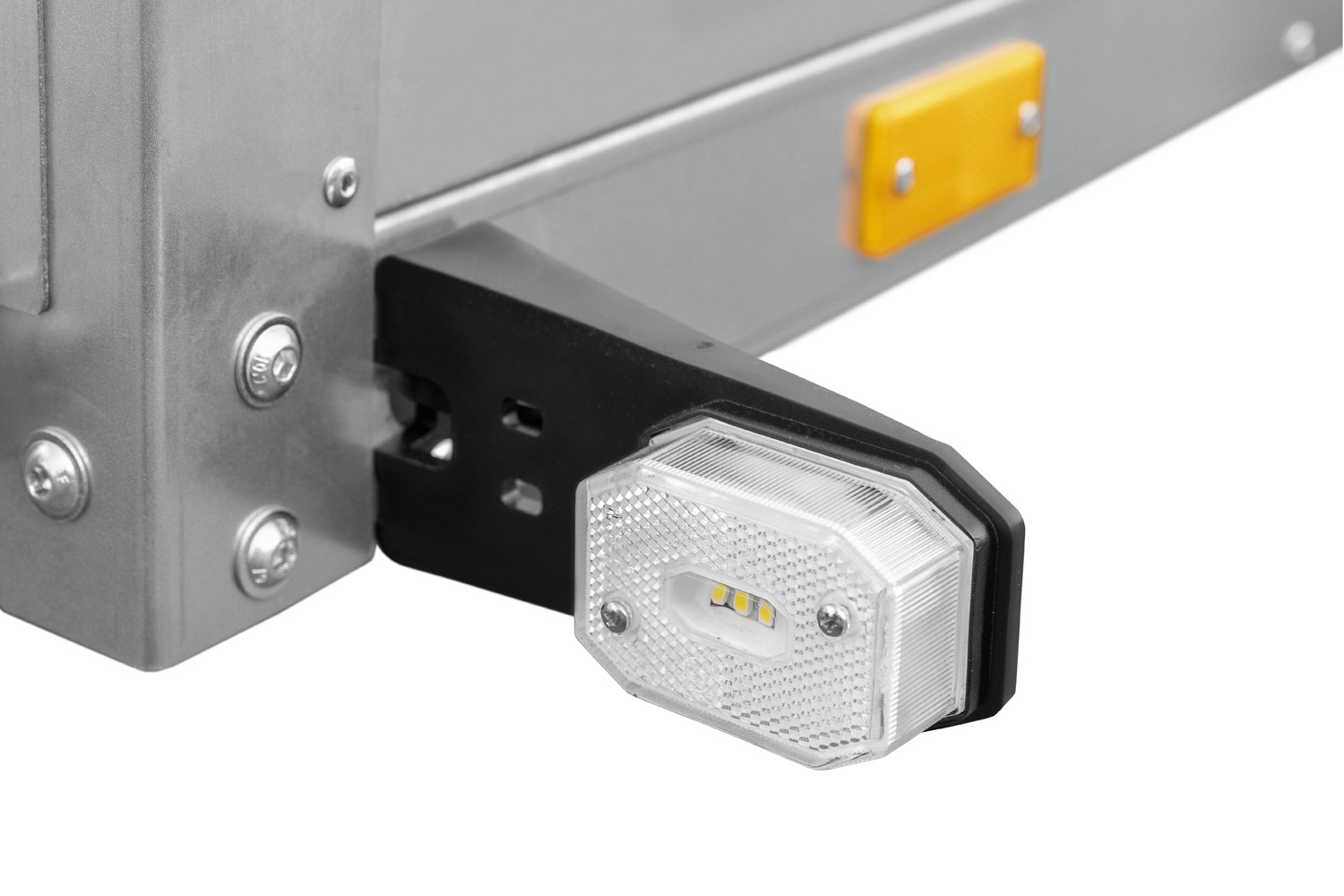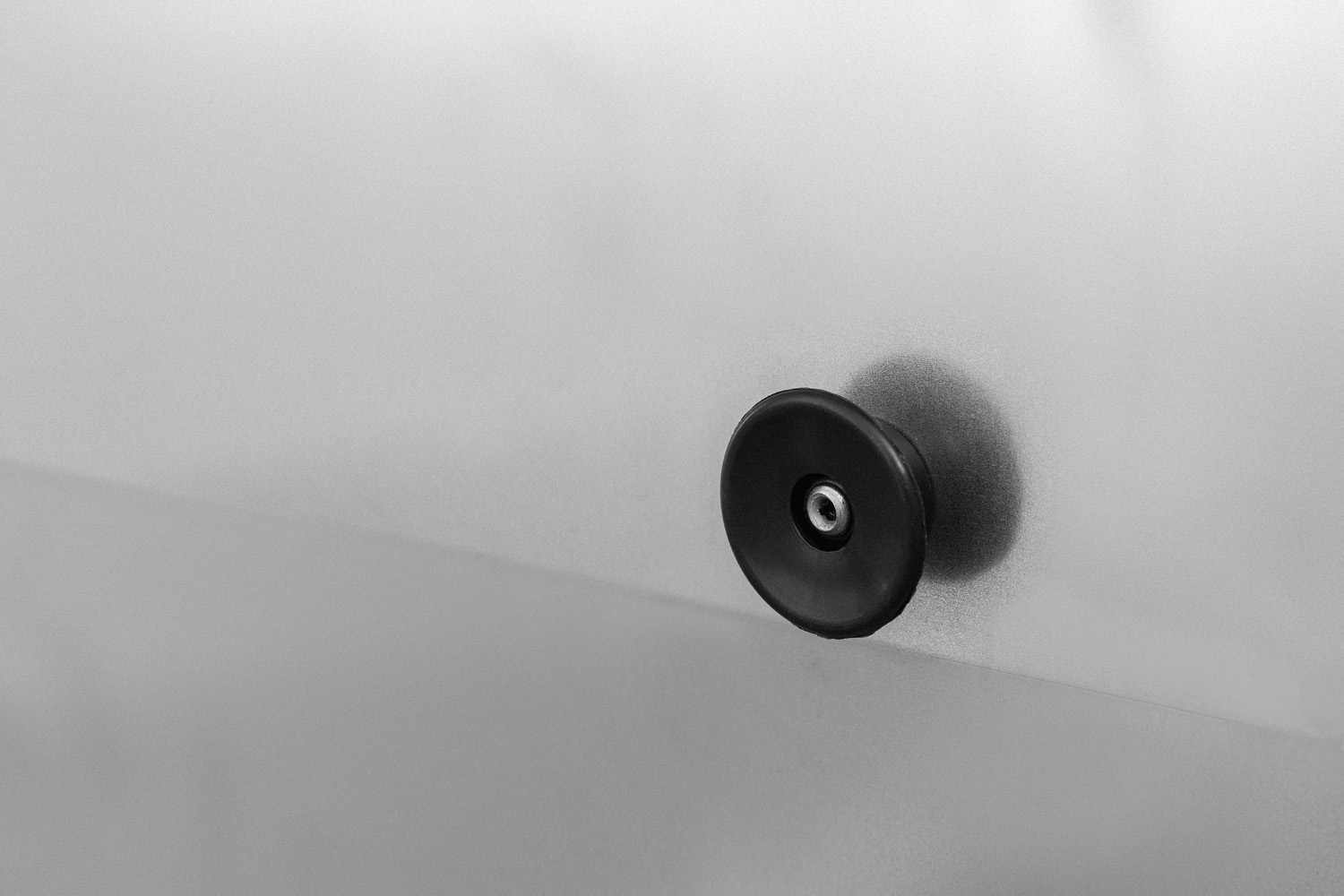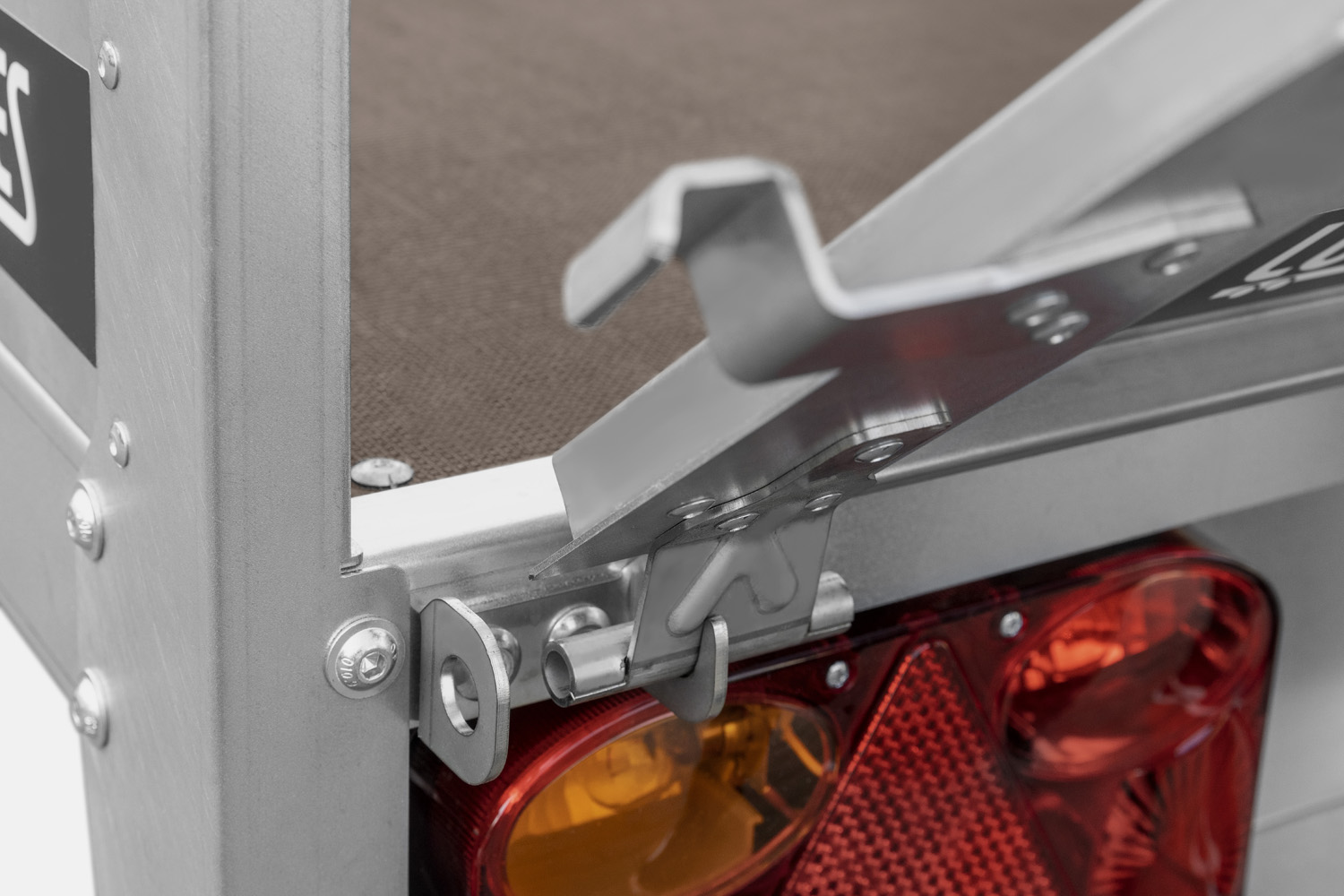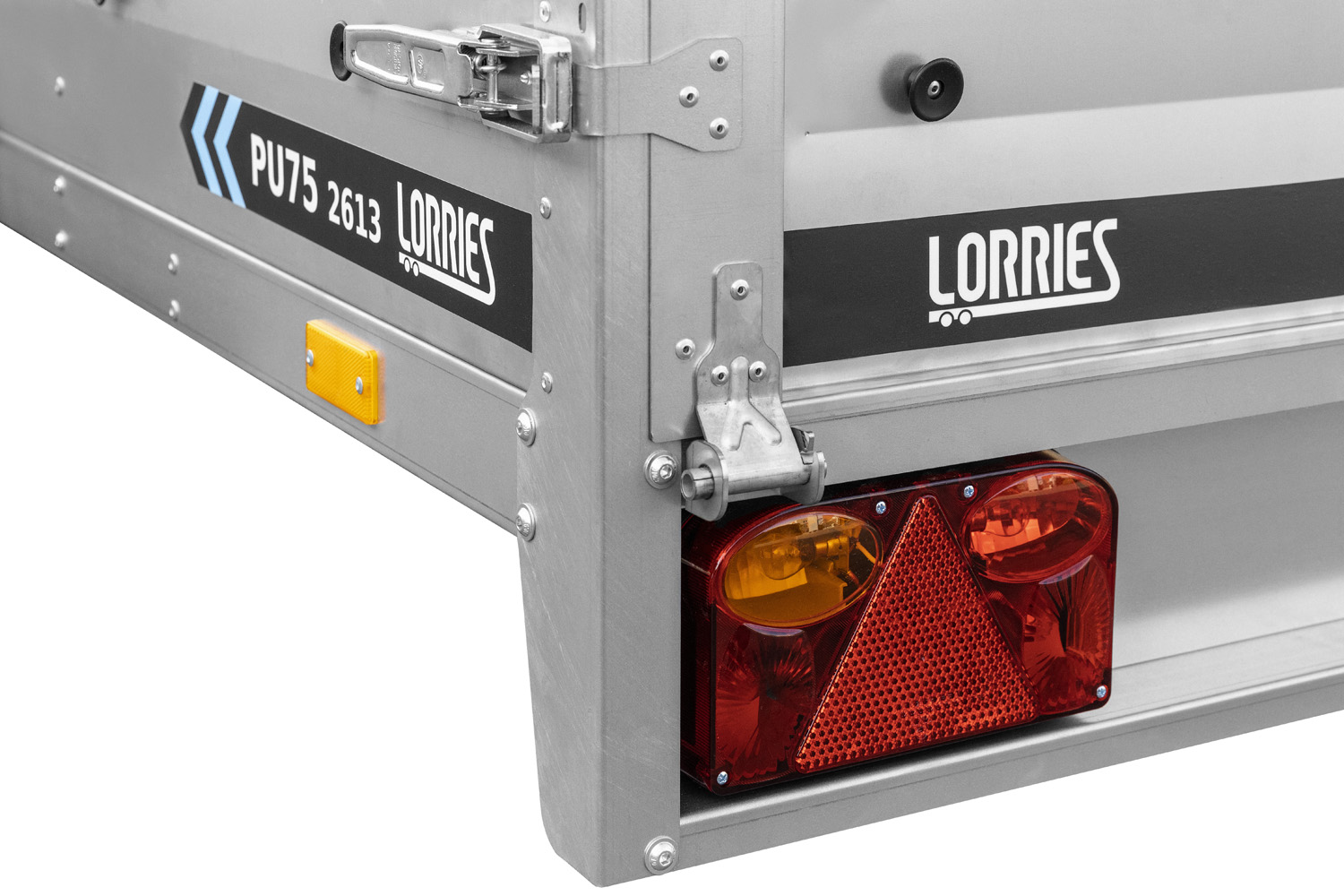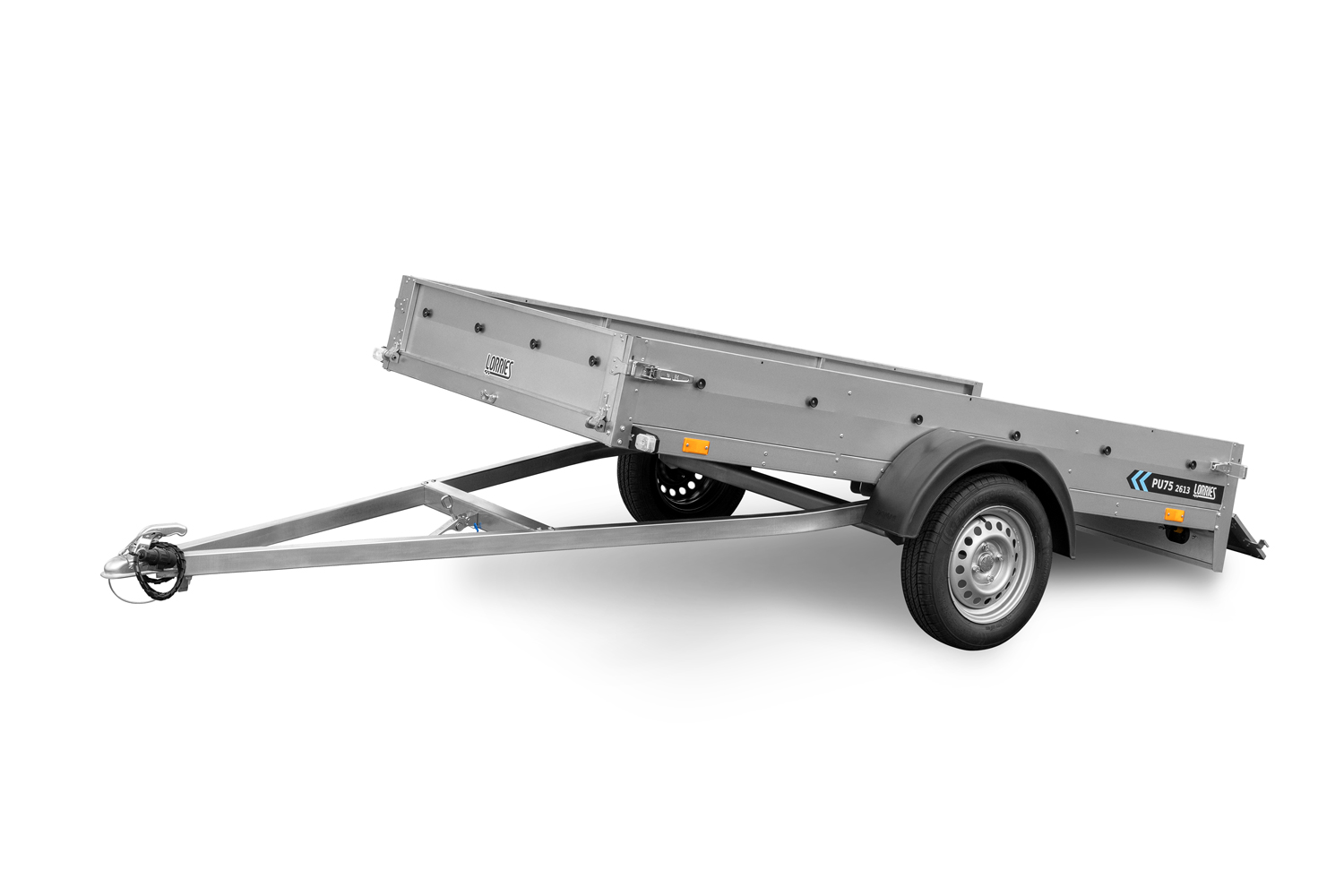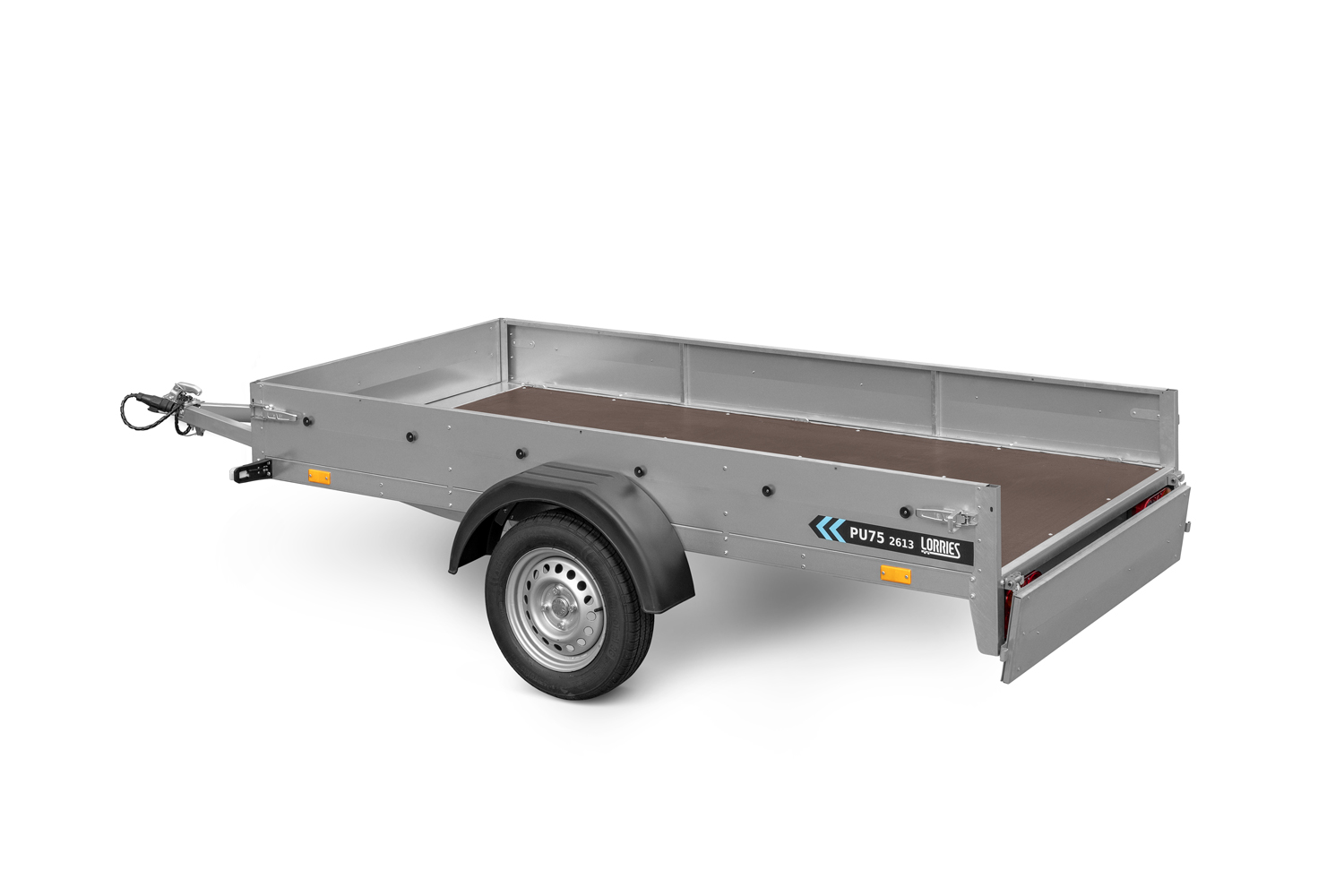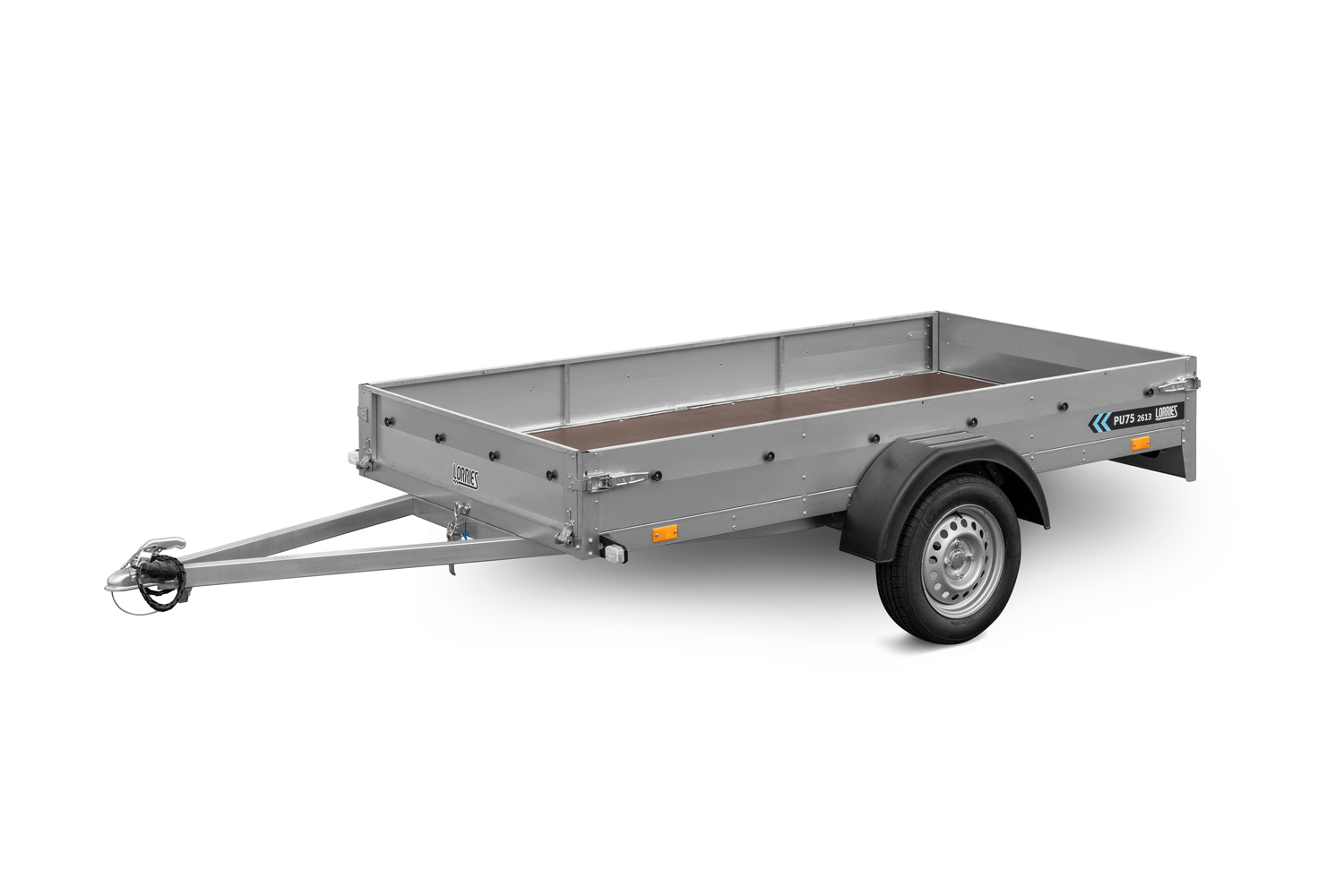 Dropside trailer PU75-2613
The PU75-2613 multipurpose dropside trailer is the perfect solution to transport building materials, furniture or other items. It is often referred to as a lightweight construction trailer.
Der Mehrzweck-Bordwandanhänger PU75-2613 ist die perfekte Lösung für den Transport von Baumaterialien, Möbeln und anderen Gegenständen. Er wird oft auch als Leichtbauanhänger bezeichnet.
LIGHTWEIGHT DROPSIDE TRAILER
The PU75-2613 is a typical unbraked, single-axle, lightweight trailer with a GVW of up to 750 kg and a tilting loading platform. The drawbar of the trailer is made of hollow section.
The sides of the trailer are 25 cm high. They are made of Magnelis sheet metal, a metallic coating that guarantees their high resistance and resistance to corrosion. In addition, it makes it resistant to sunlight or heavy rainfall. The compact coating acts as a barrier – it prevents the steel from coming into contact with the environment and thus prevents it from rusting. In addition, the sides of the trailer have internal posts to reinforce their surface. There are sheet hooks on each side to attach curtains. There are six transport strap holders in the floor.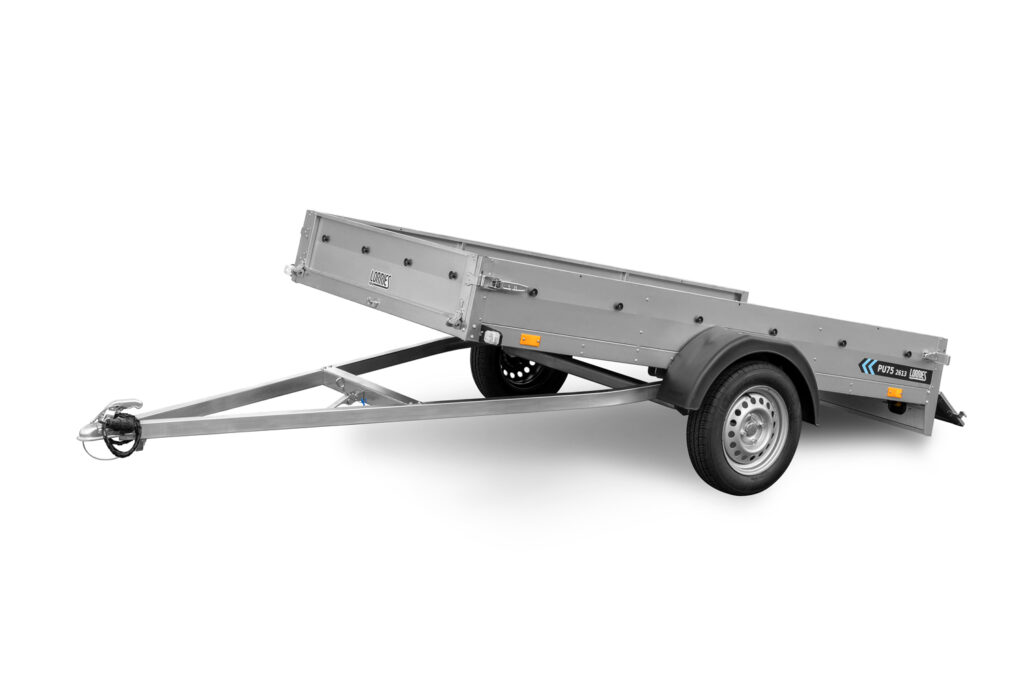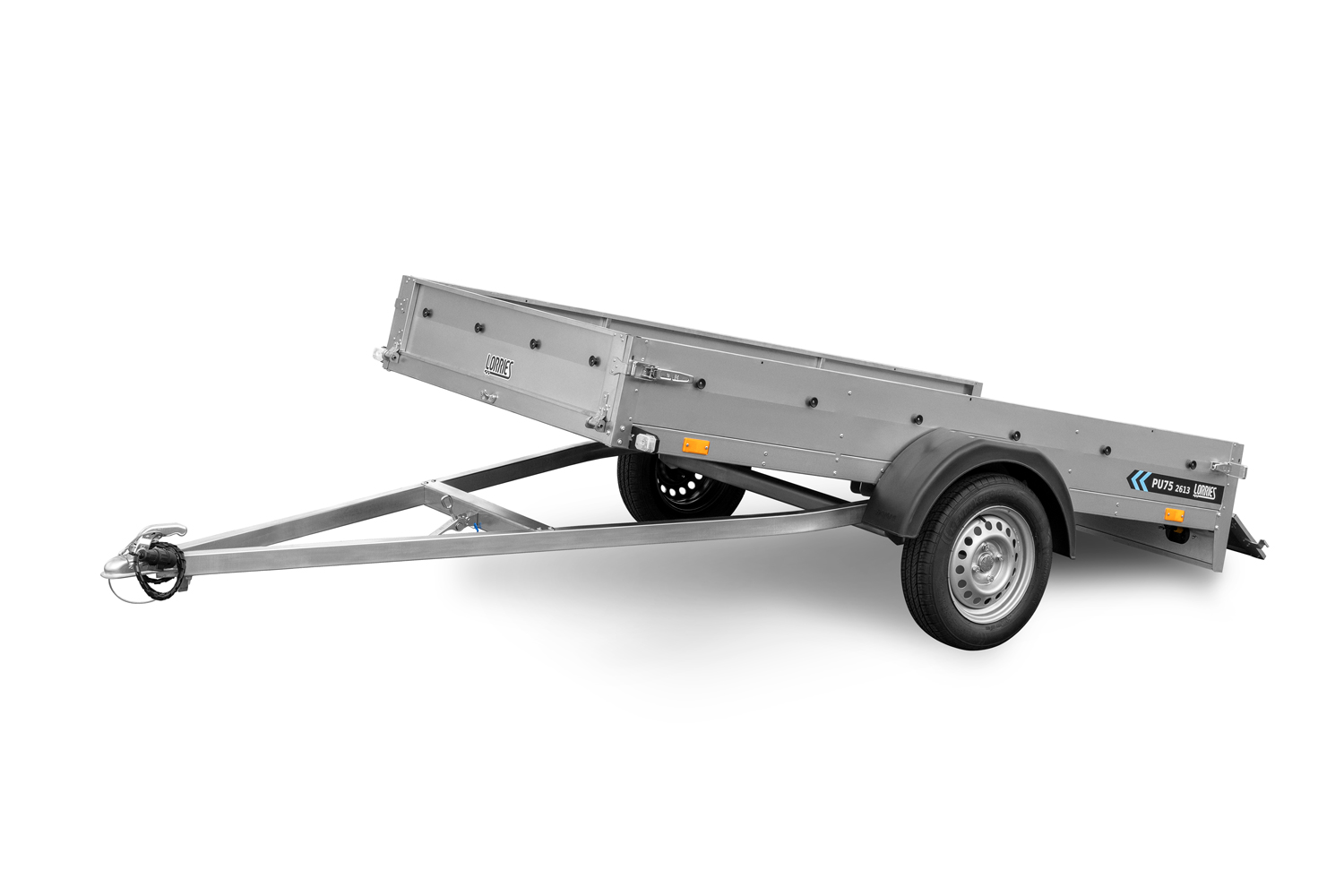 EQUIPMENT OF THE PU75-2613 DROPSIDE TRAILER
As standard, the trailer has a safe, waterproof and non-slip floor, which makes it easy to move around the platfarm and deploy loads on it. In addition, there are 6 handles on the inside suitable for attaching transport straps.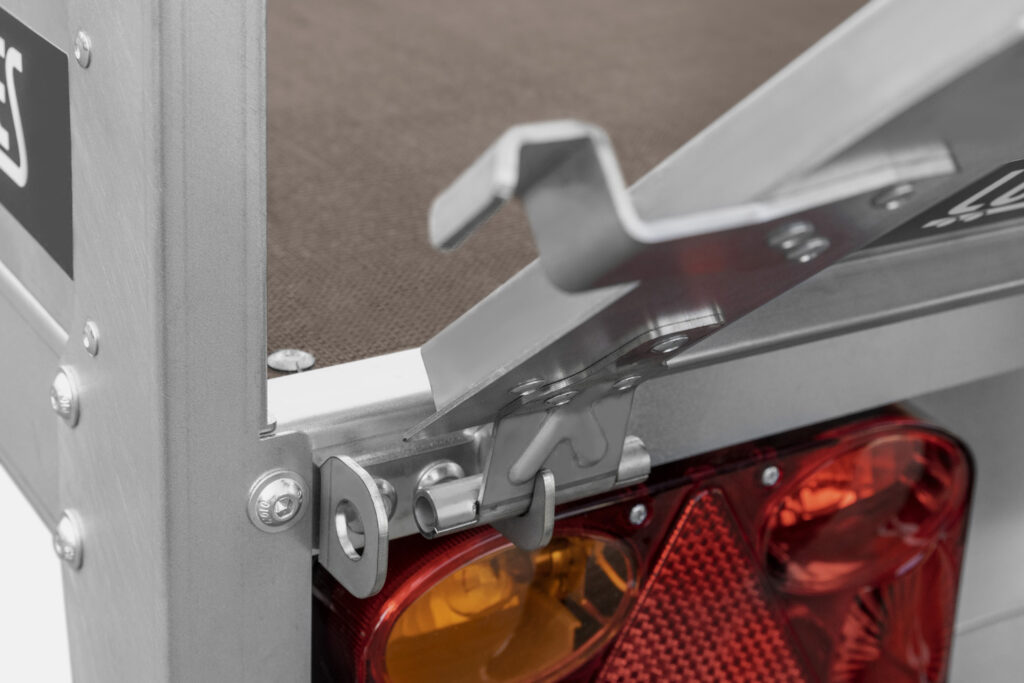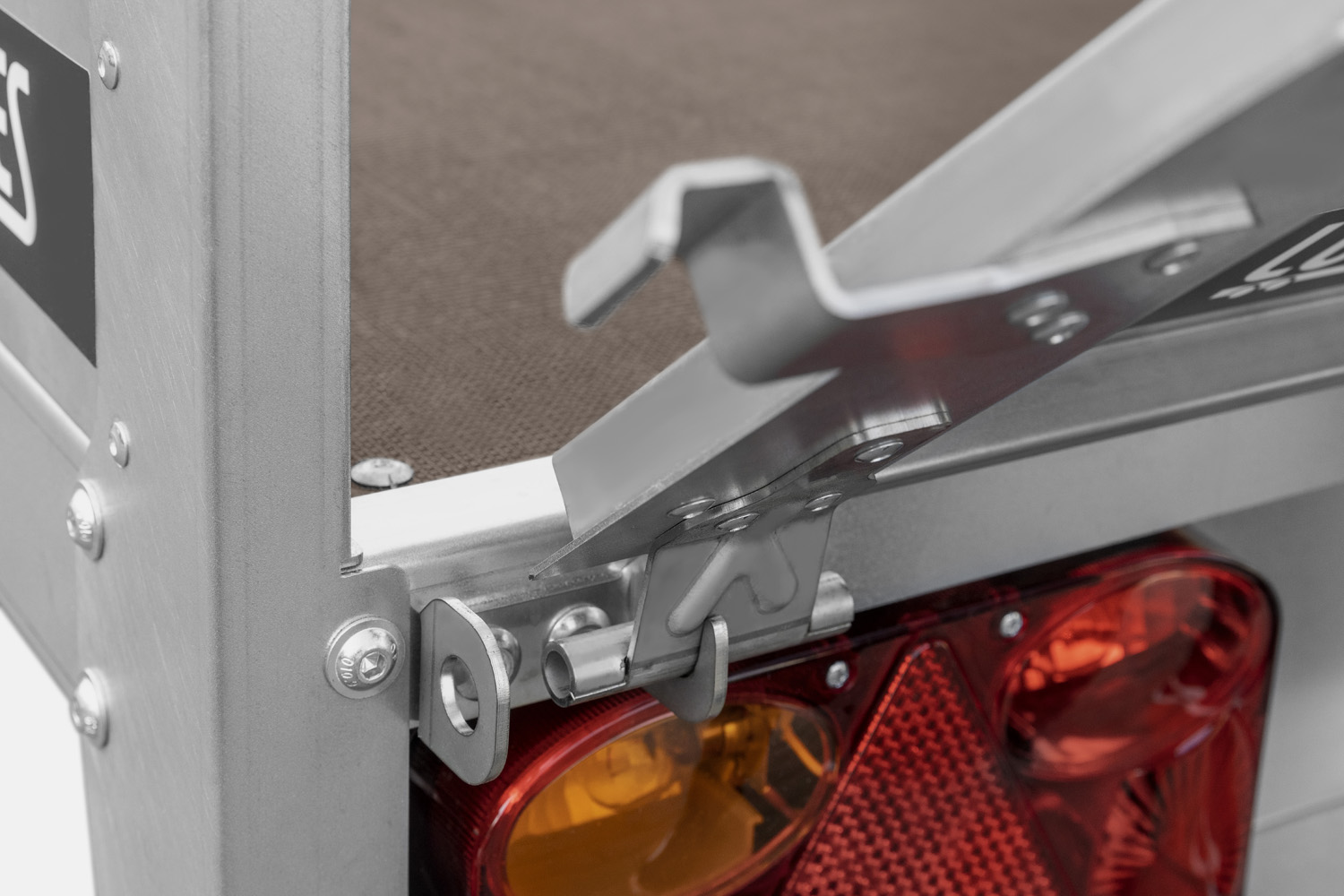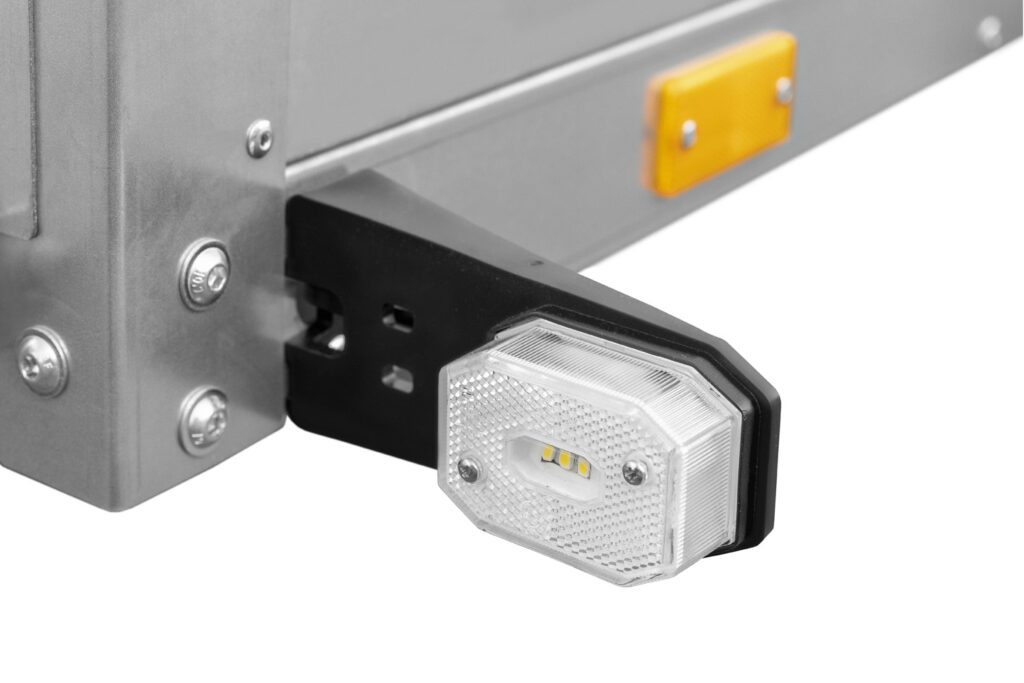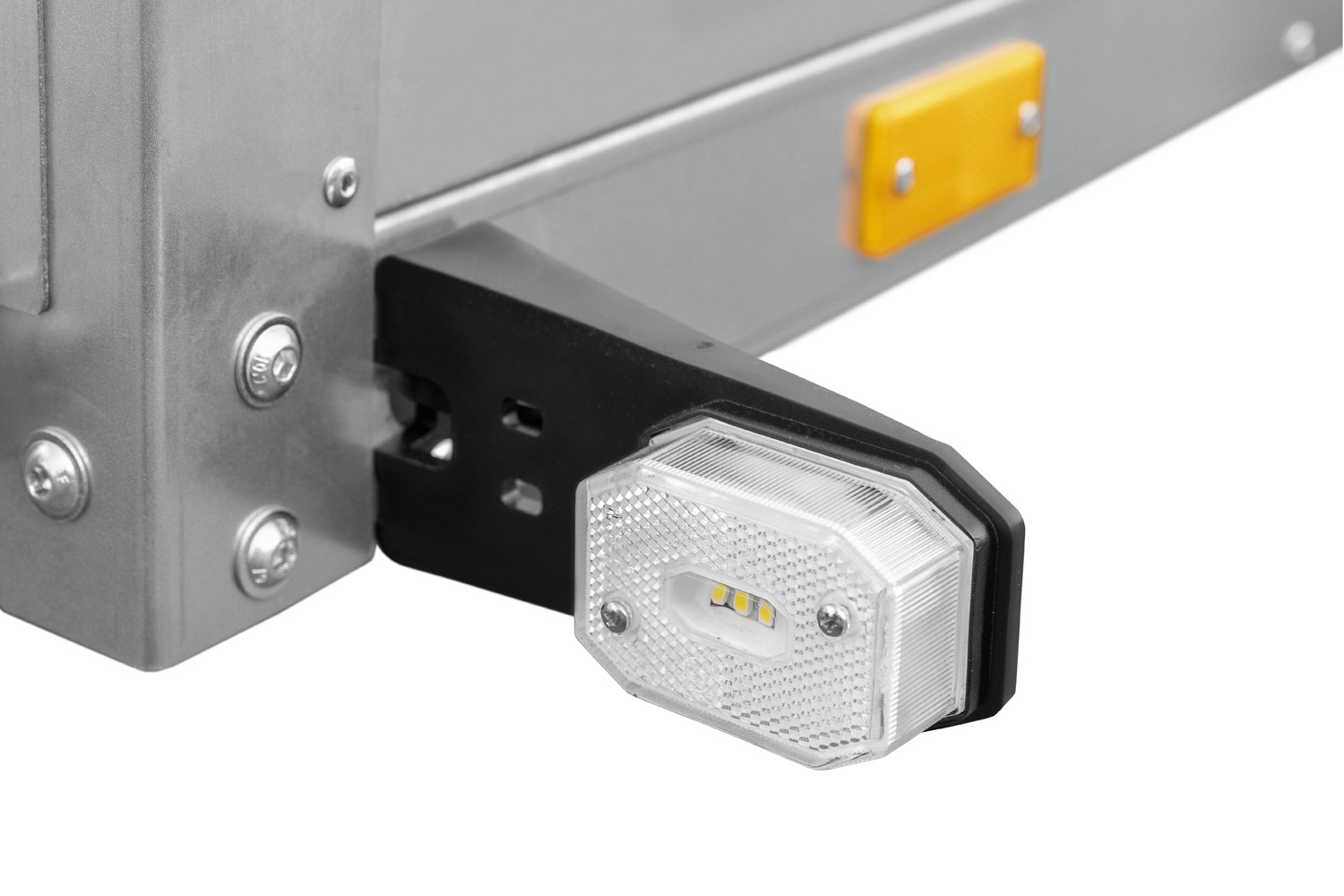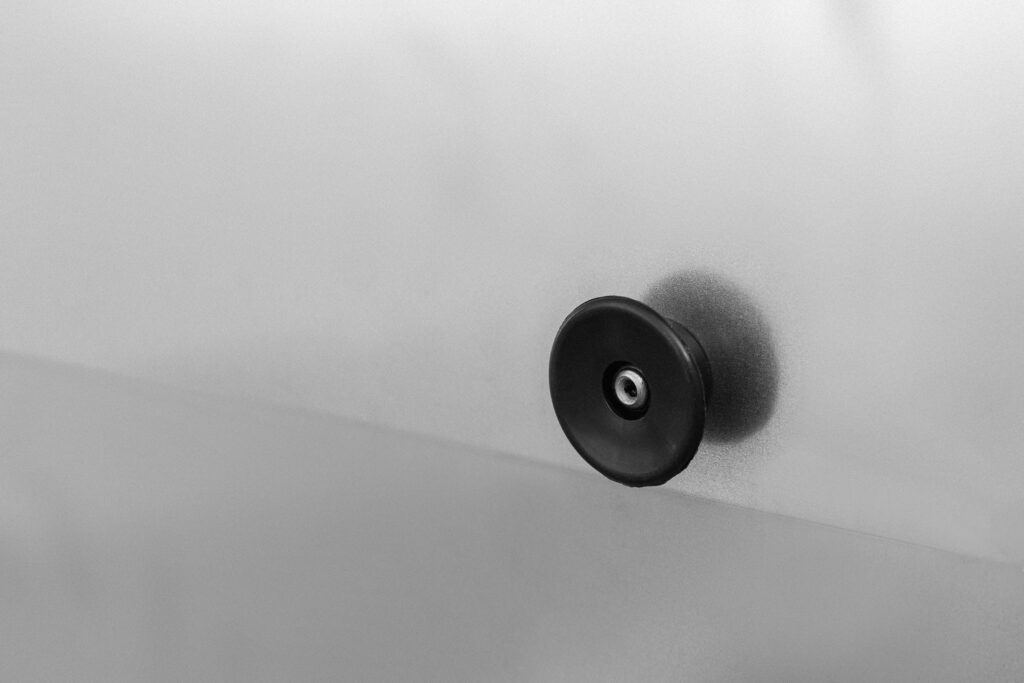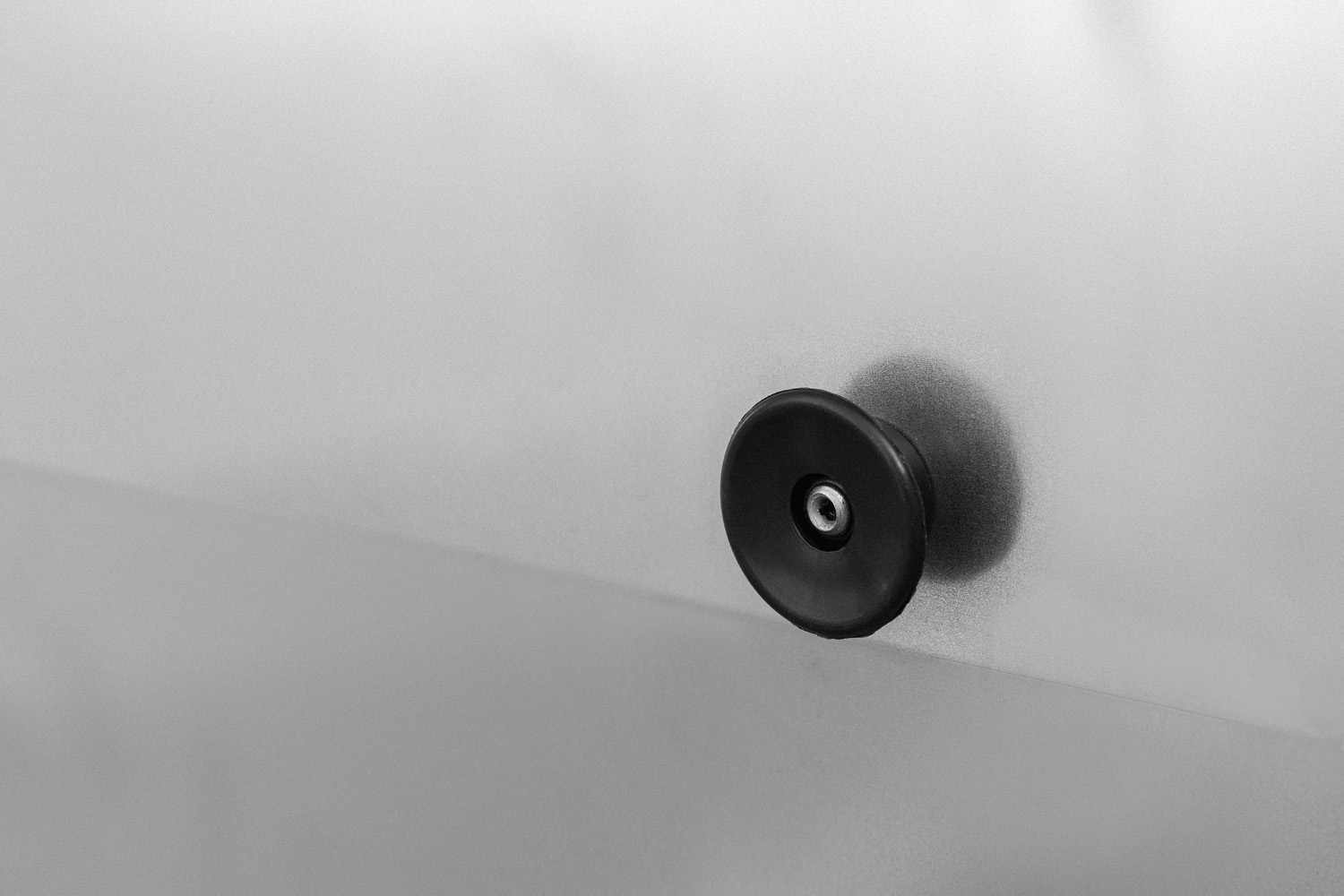 The trailer can be retrofitted with a support wheel, a spare wheel and LED lights. When customers decide to purchase a dropside trailer, they often retrofit it with various types of platform bodies. There is a choice of flat curtain, curtain with frame, front railing, full side extension or perforated side extension. For the PU75-2613, a quick-mount and removable mesh extension can be purchased. This is particularly useful for transporting leaves, branches and other light spatial loads.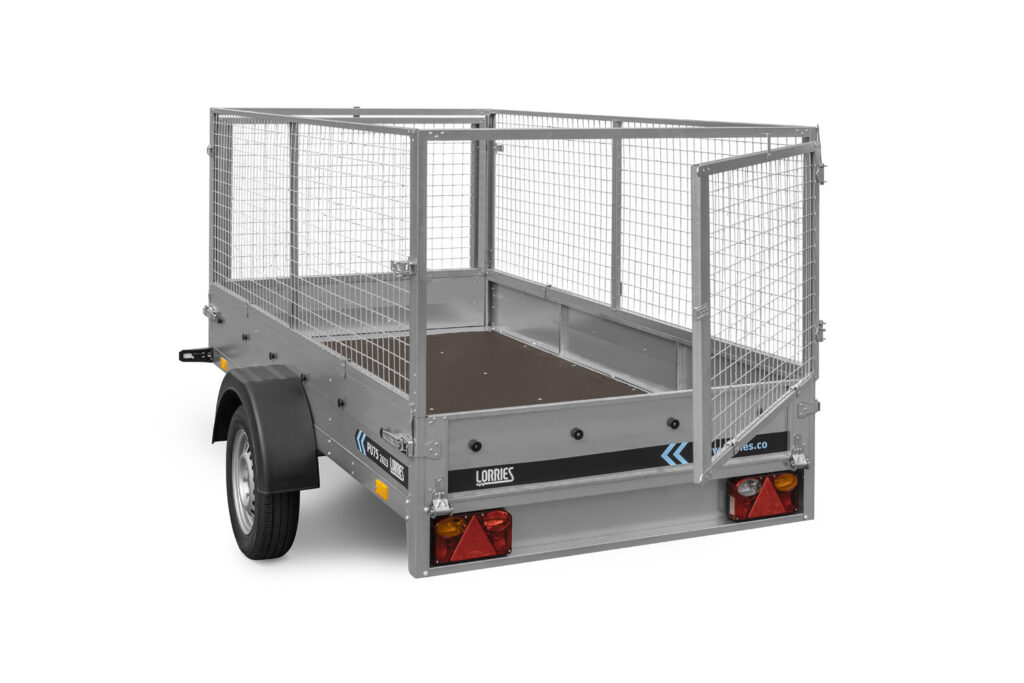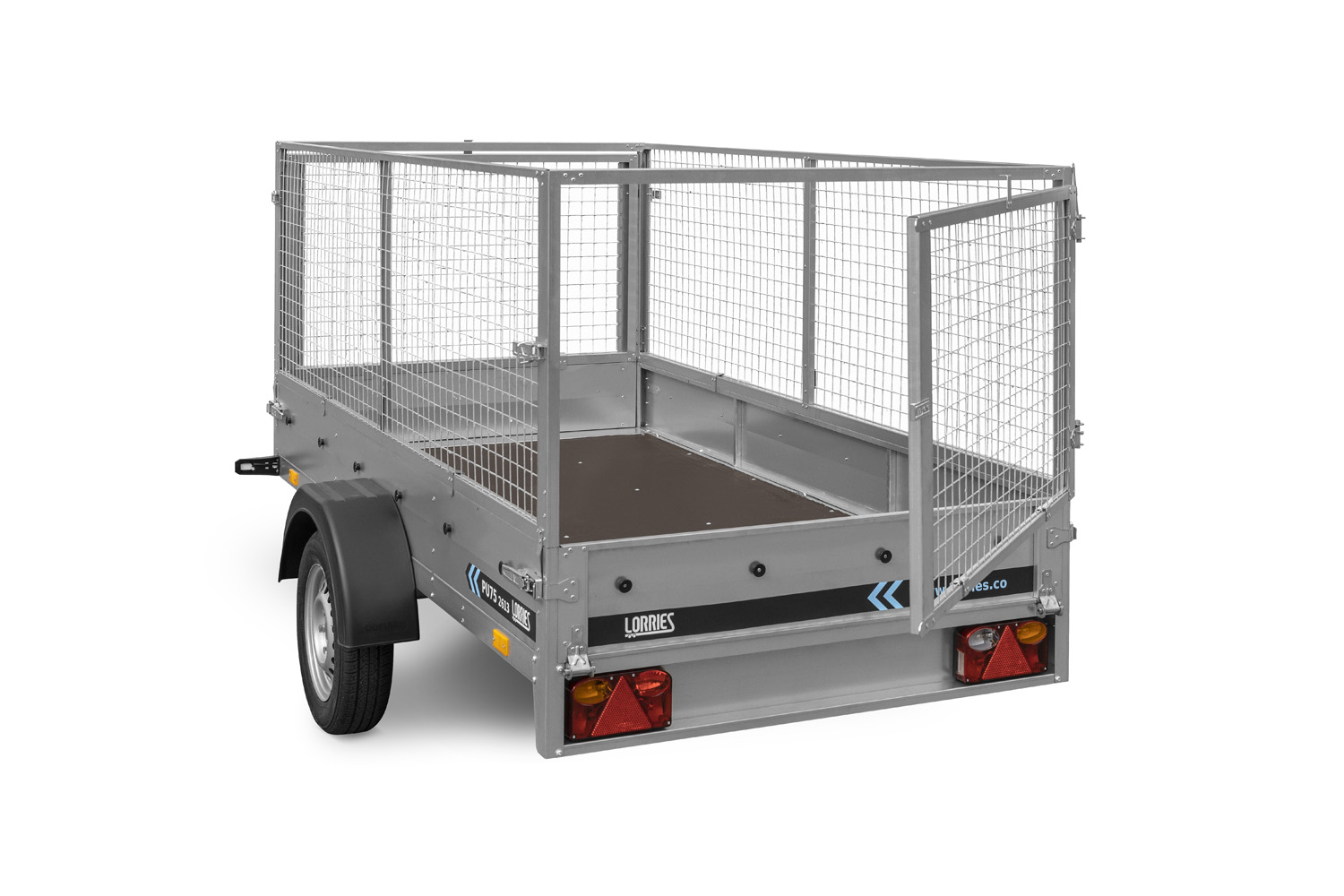 Technical data
Dropside trailer PU75-2613
Gross vehicle weight [kg]
750
Maximum length of the loading surface [mm]
2630
Maximum width of the loading surface [mm]
1281
Complete kerb weight [kg]
148
External dimensions width x length x height [mm]
1739x3873x779
Standard equipment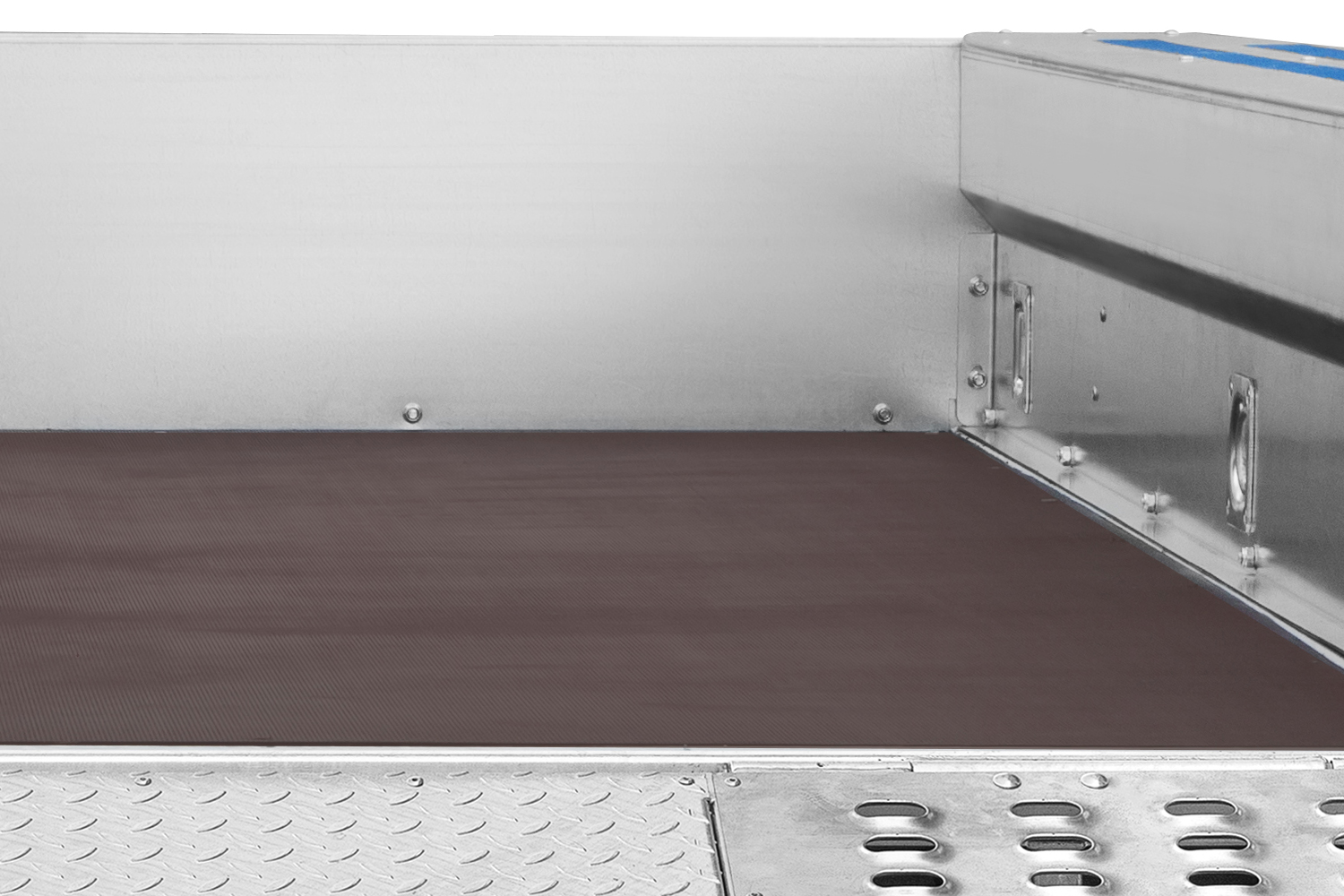 Waterproof and non-slip floor plywood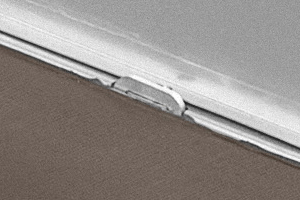 Brackets for fixing load mounted in the trailer frame
Additional equipment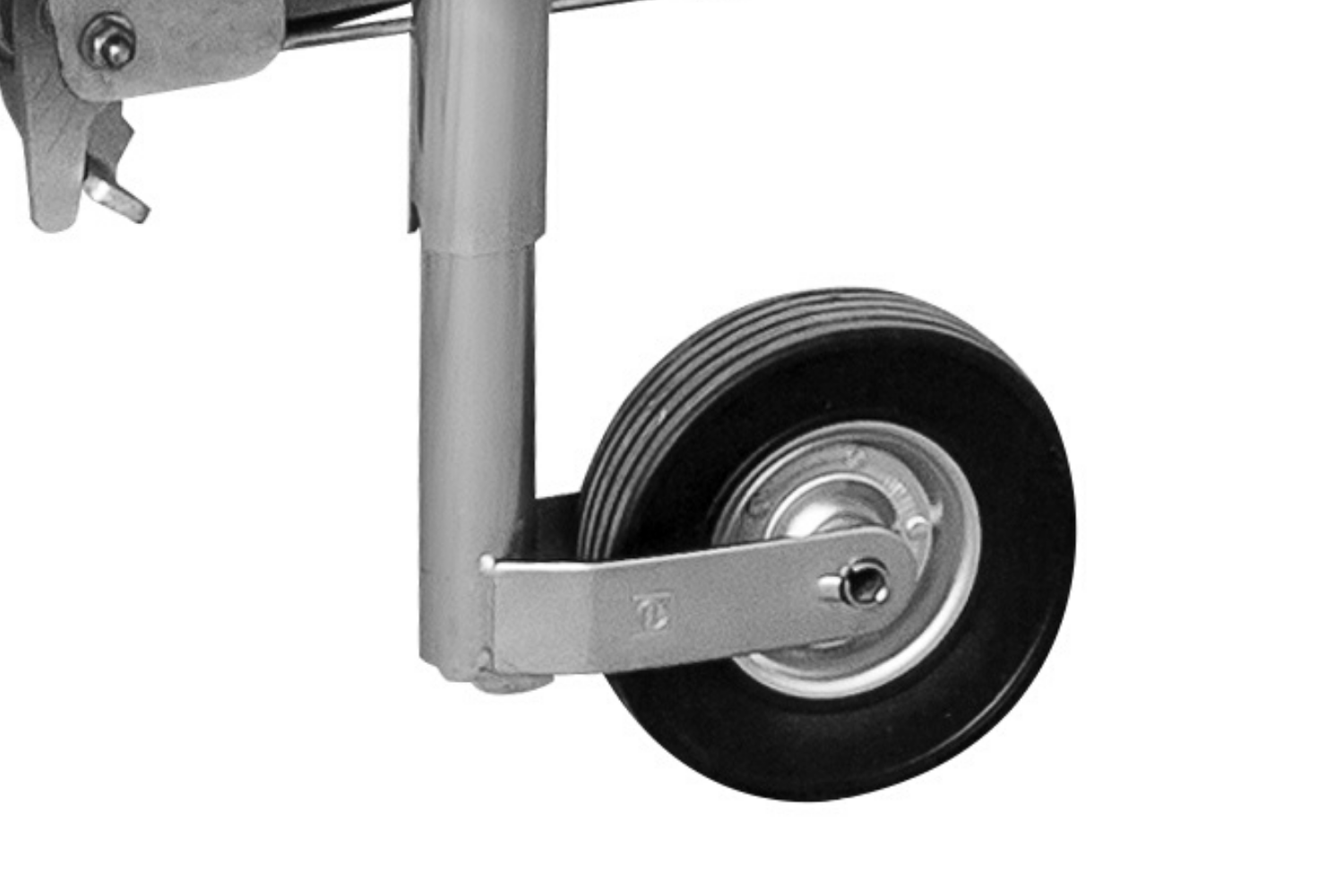 Support wheel/ Jockey wheel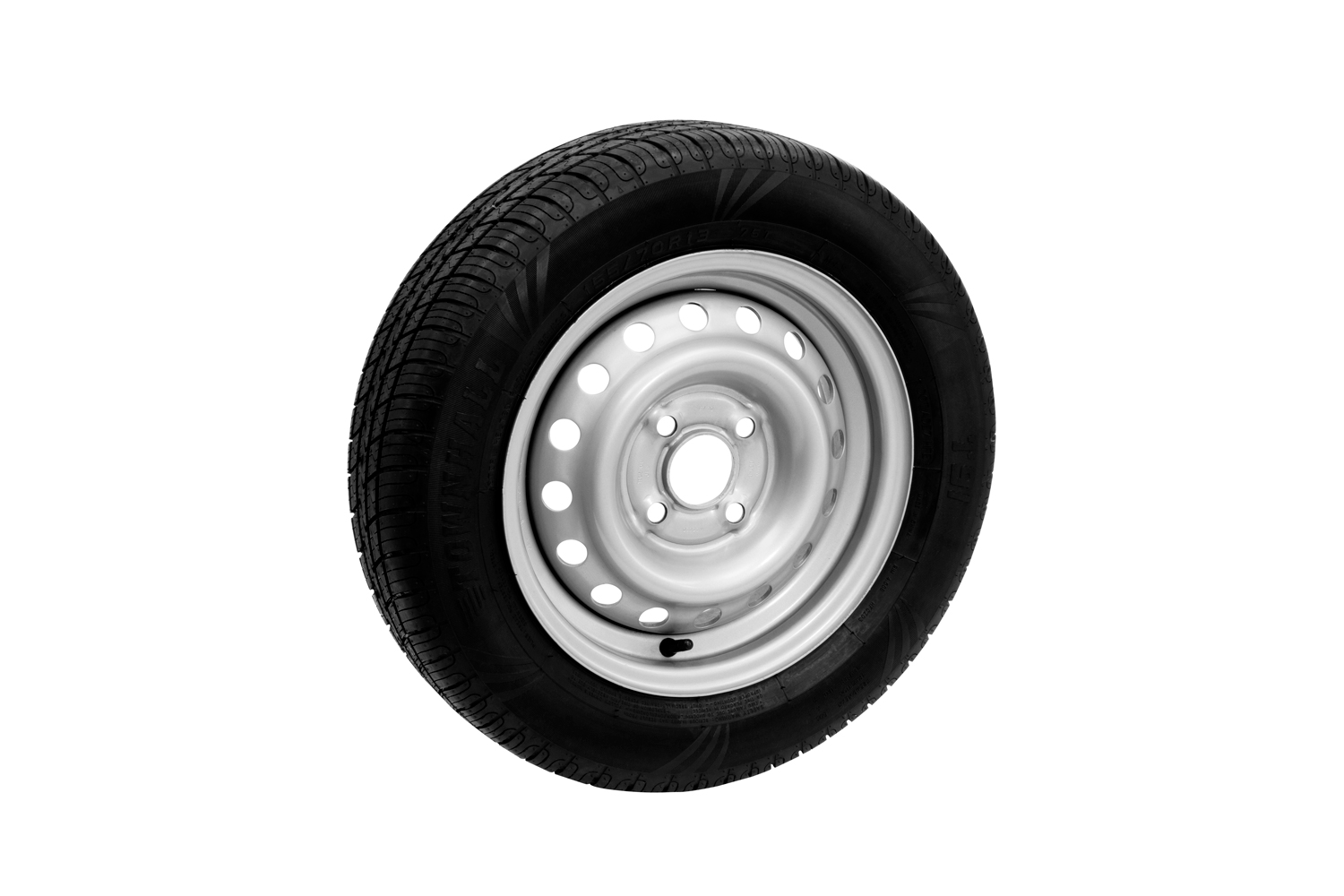 Spare wheel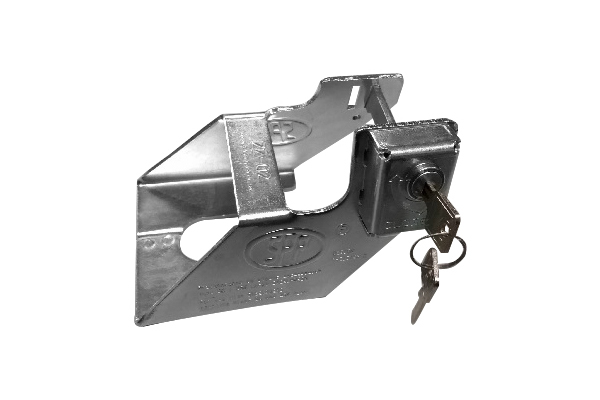 Anti-theft protection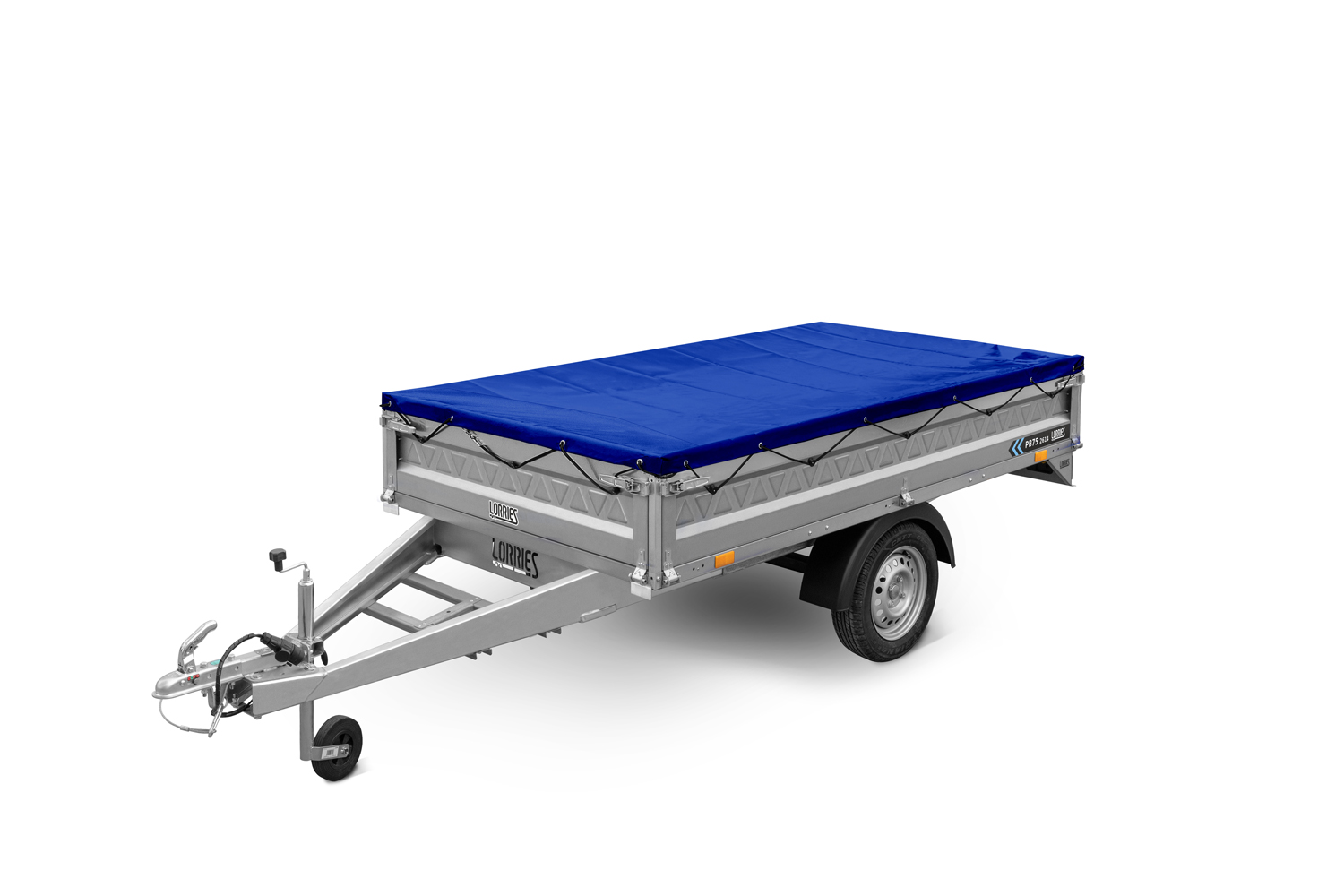 Flat tarpaulin placed on the sides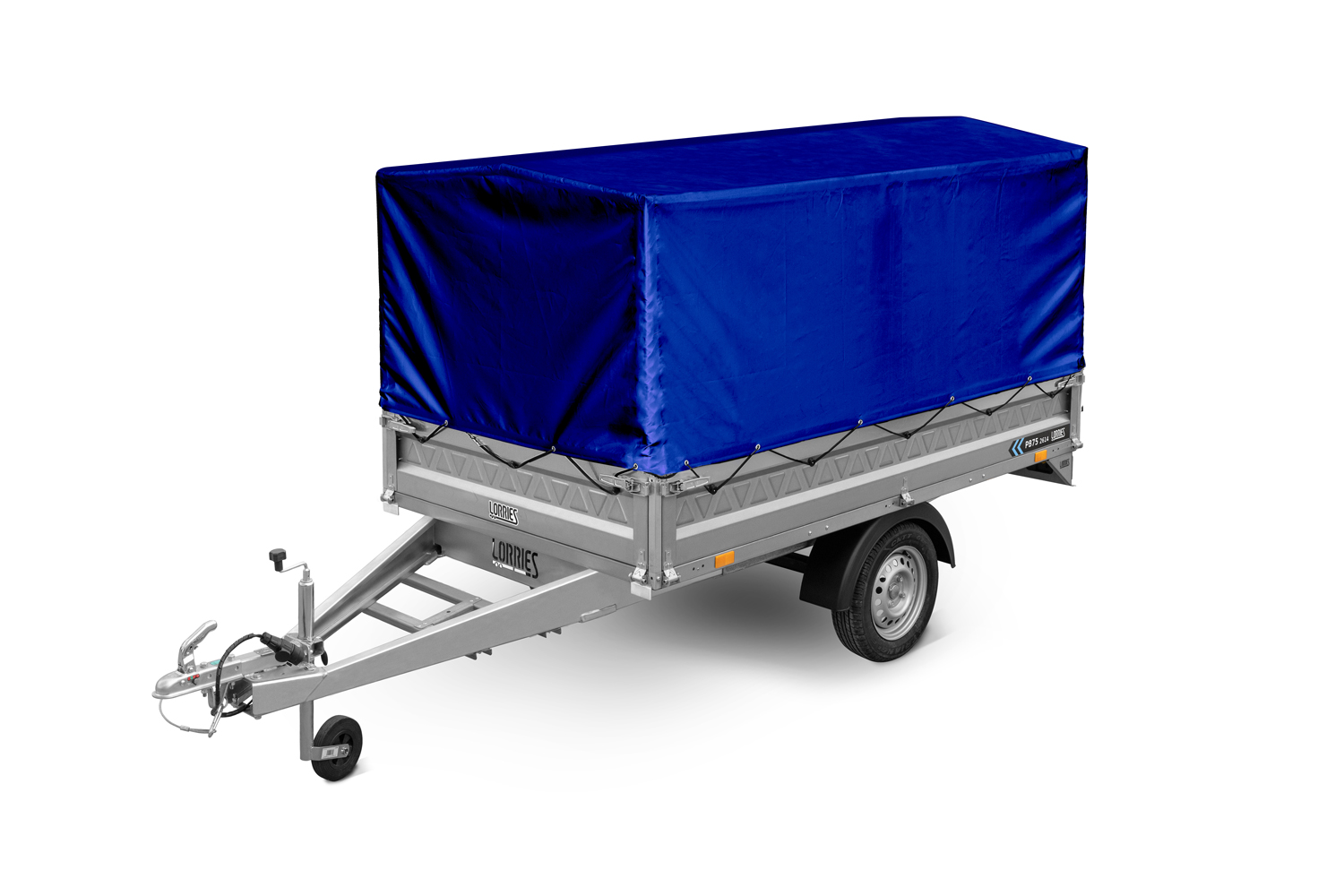 Tarpaulin on the frame, placed on the sides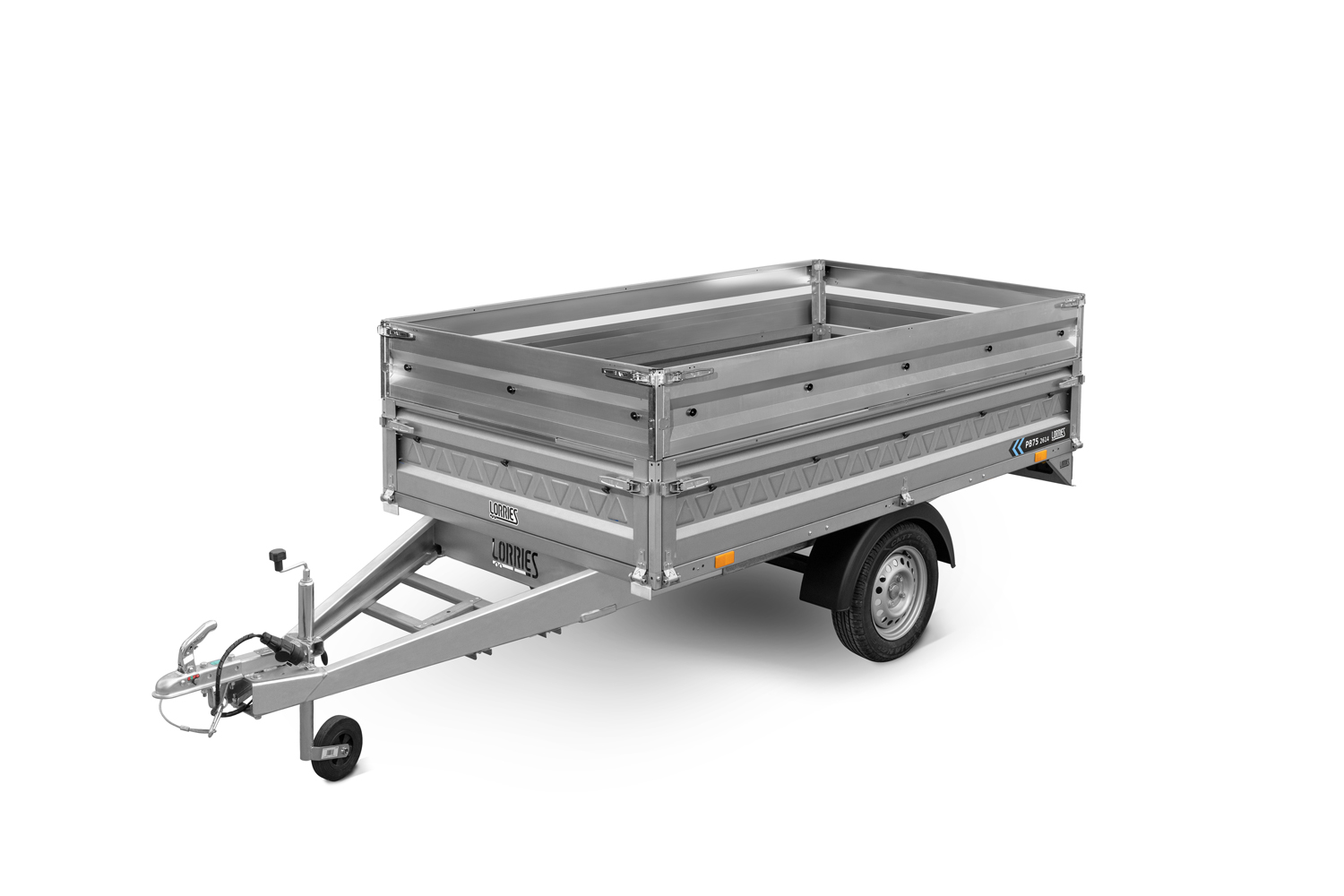 Full side extension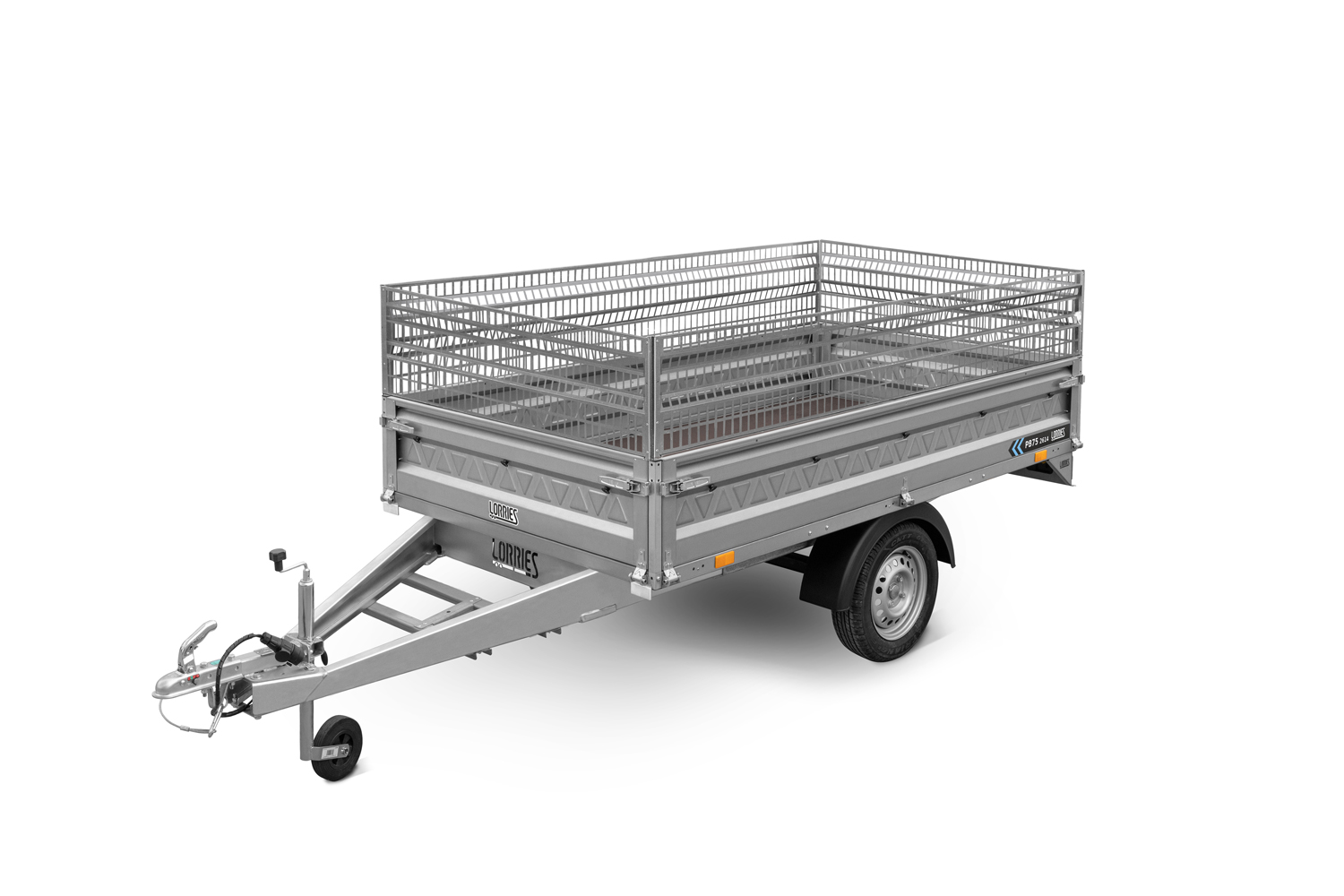 Perforated side extension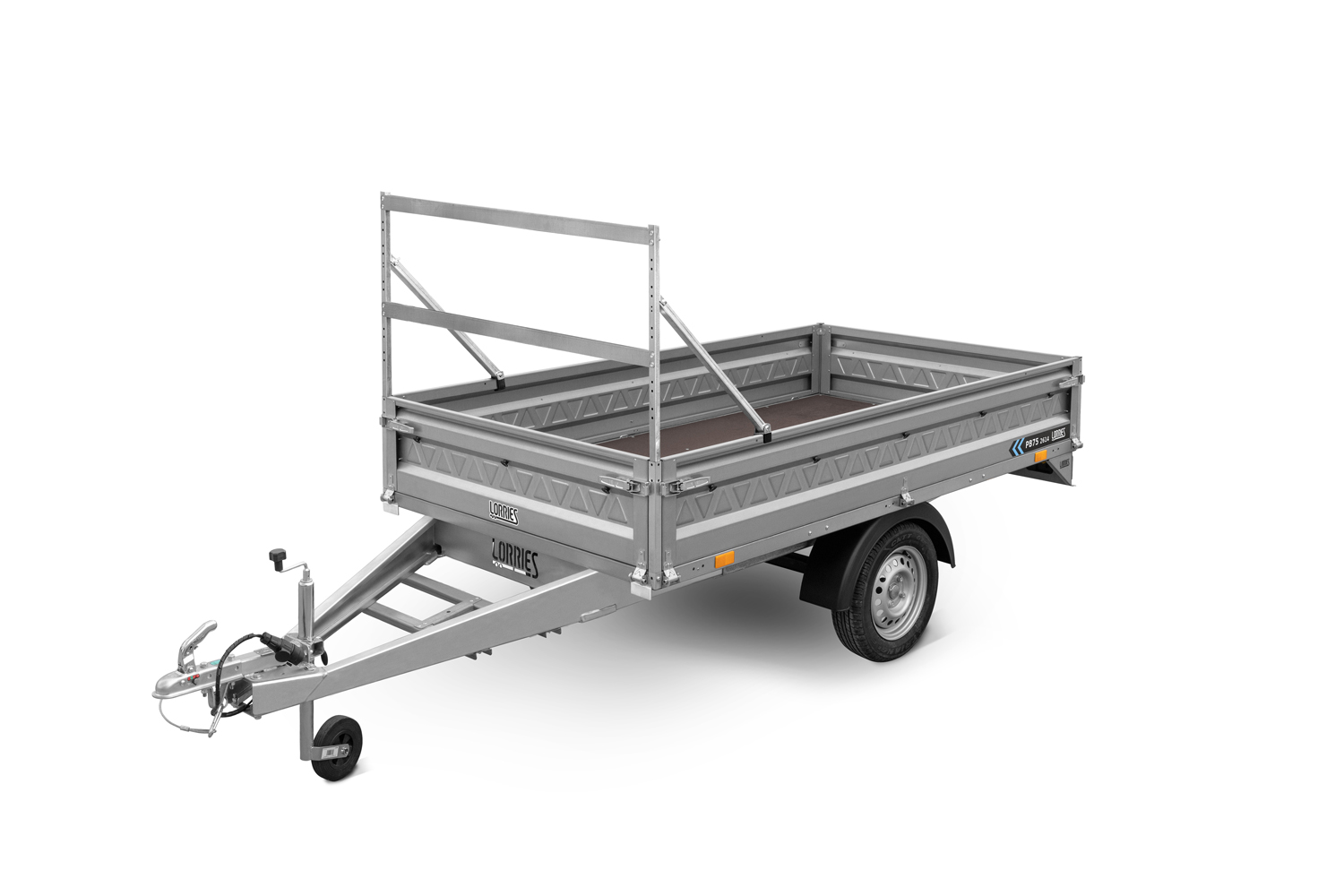 Front railing