Trailers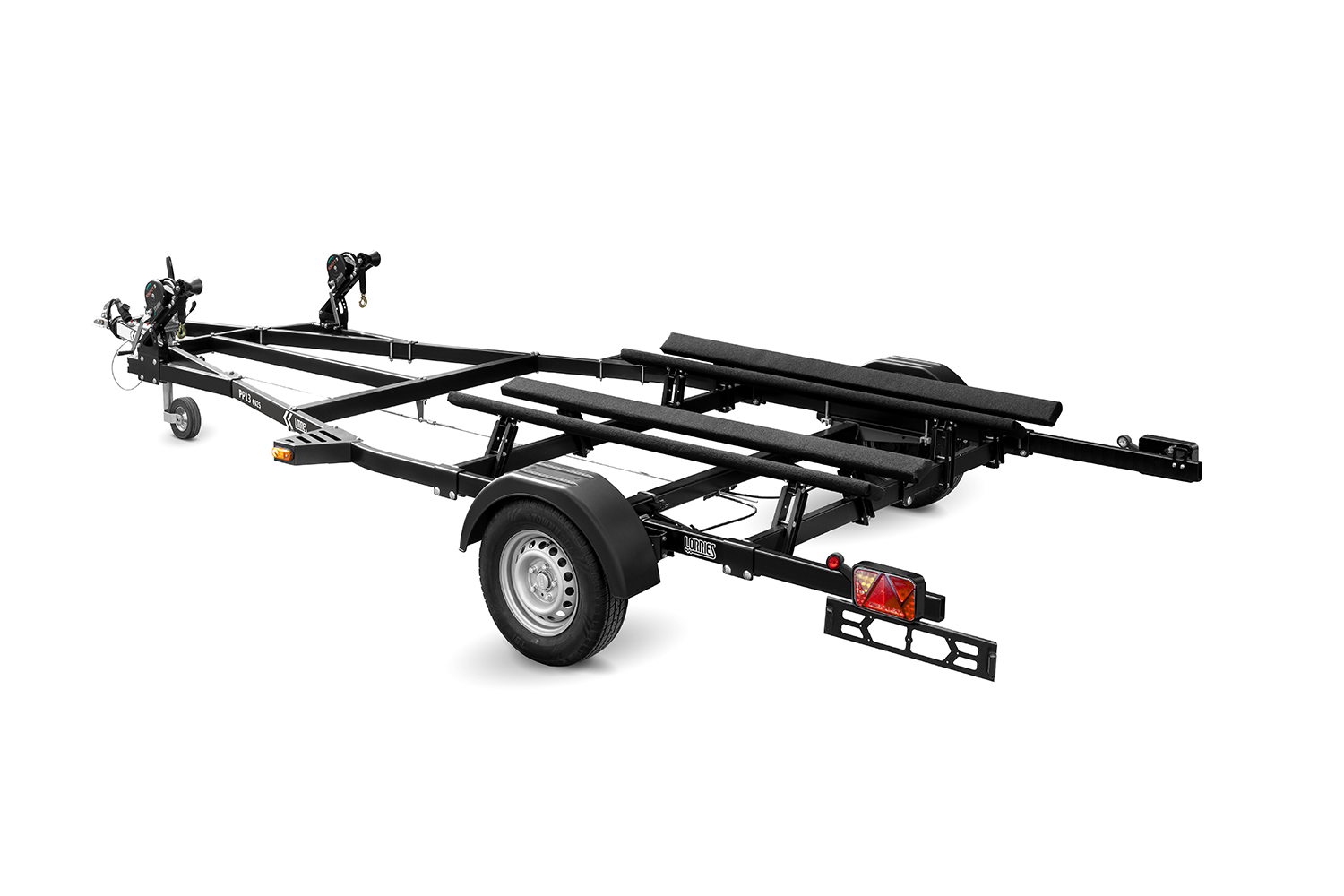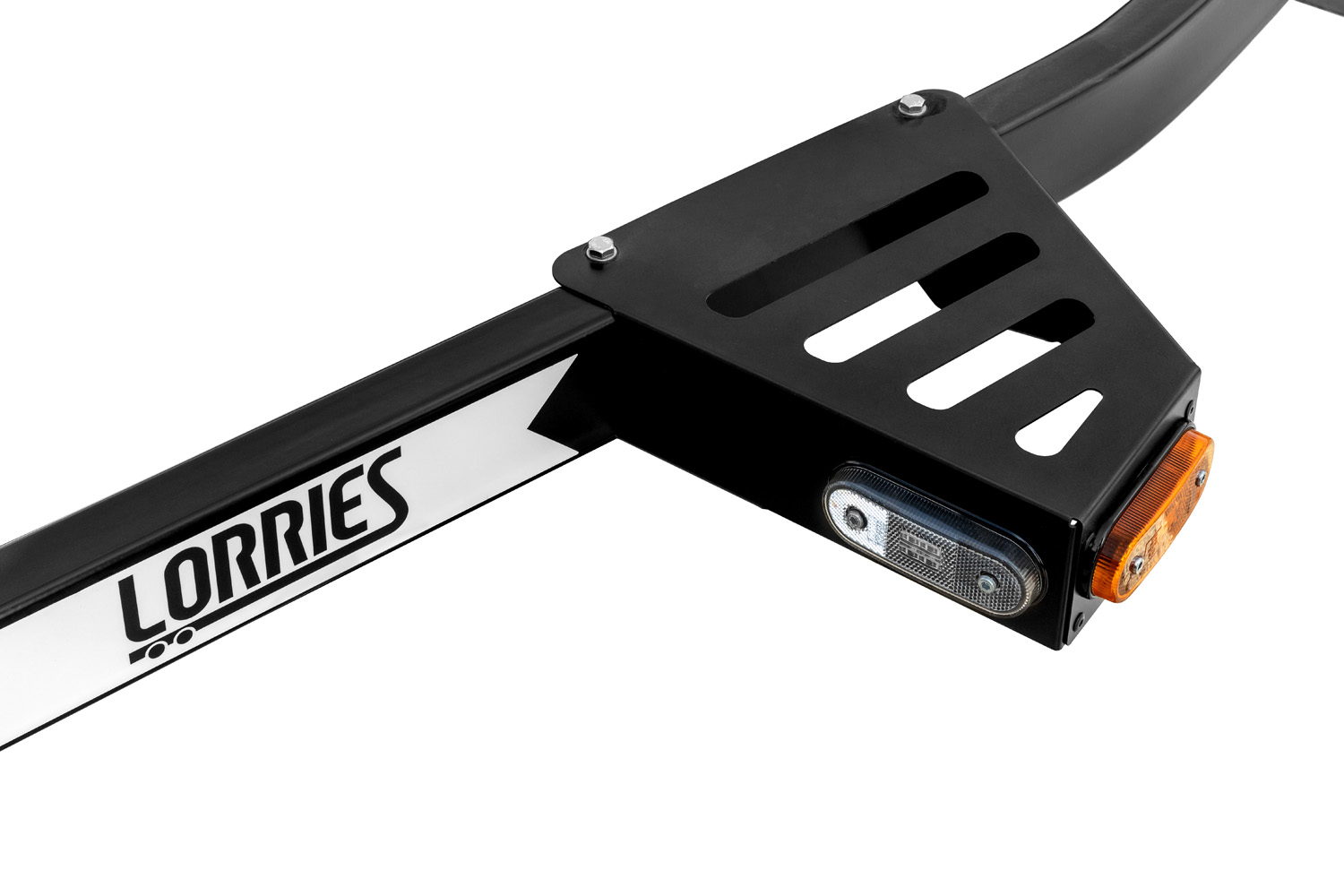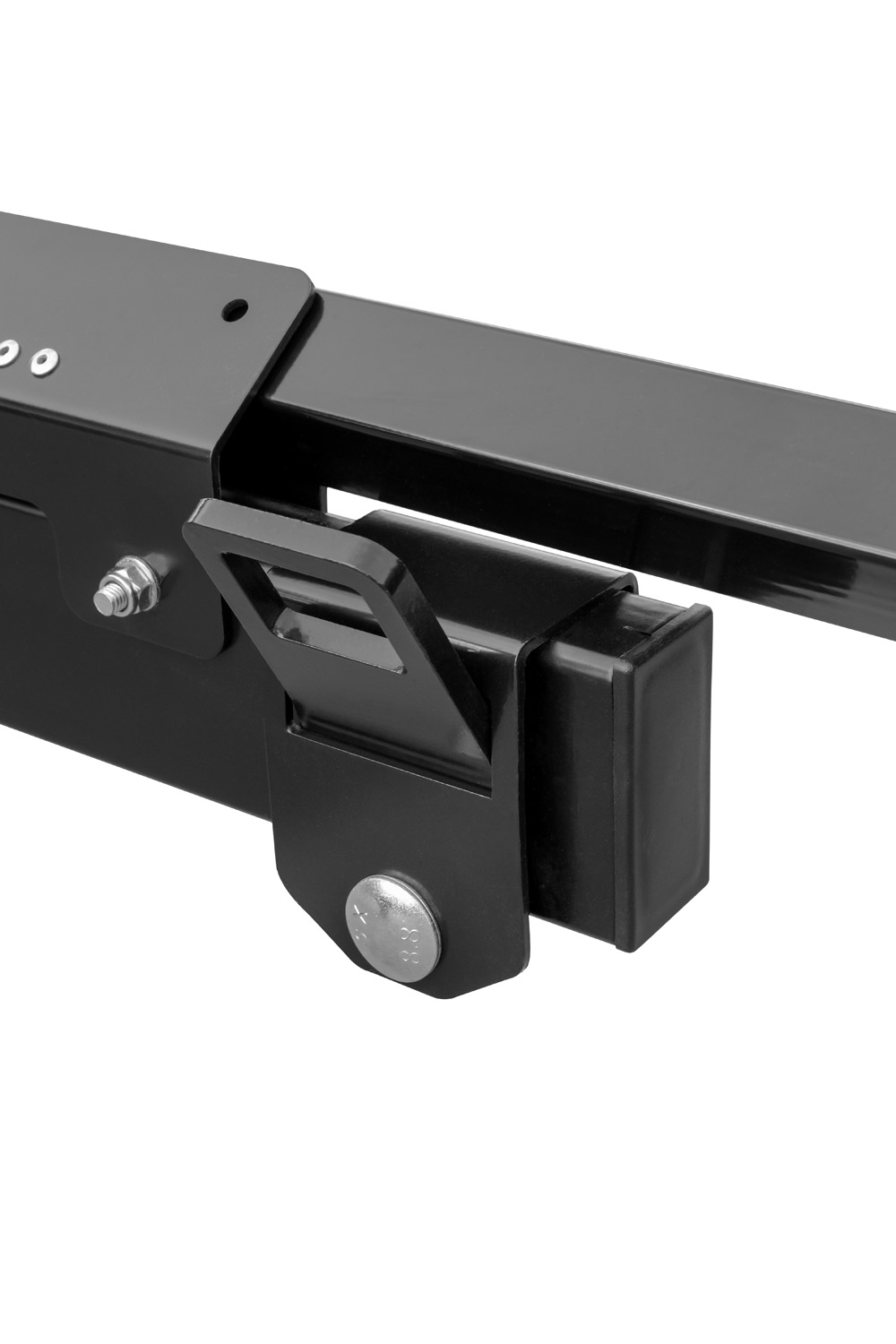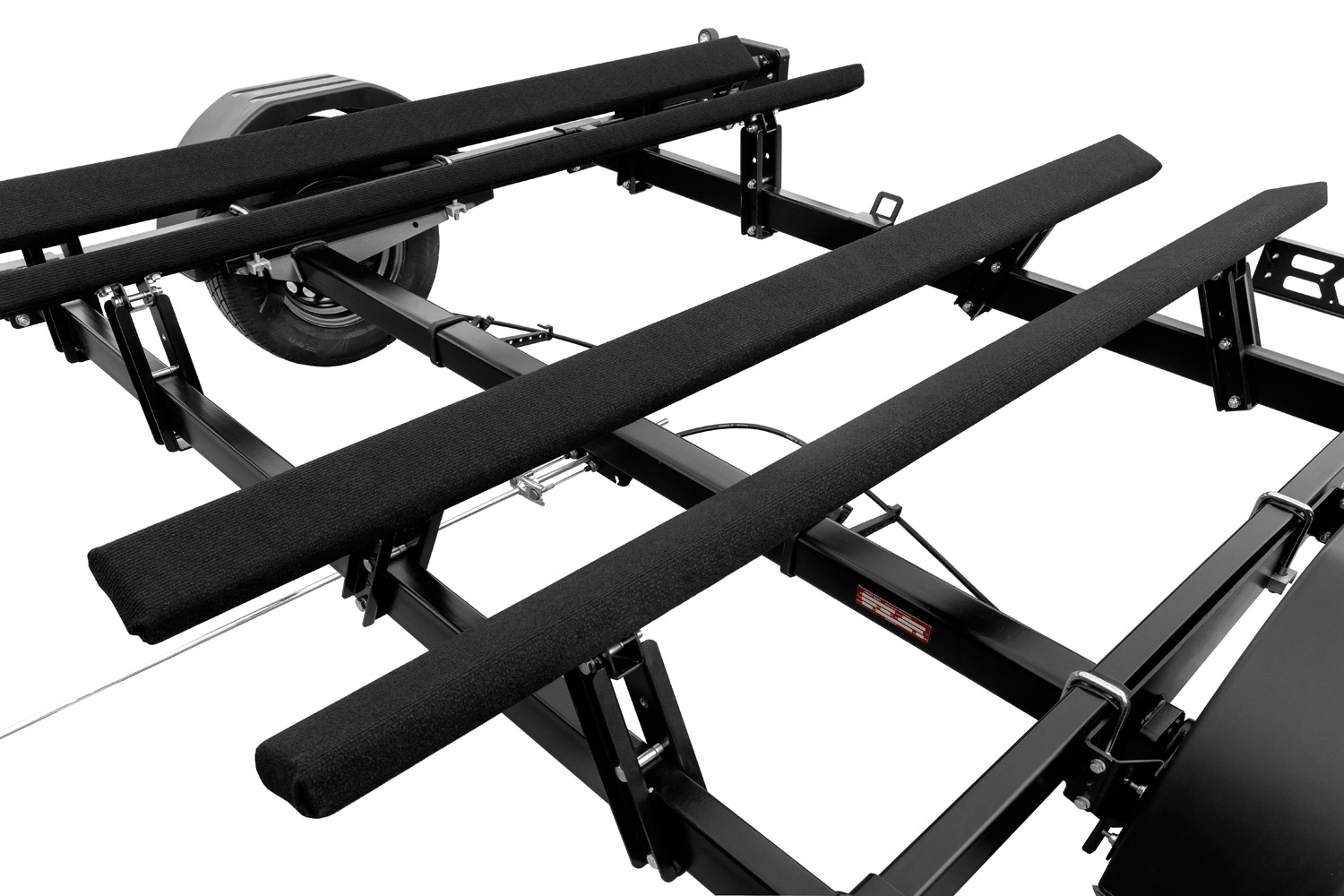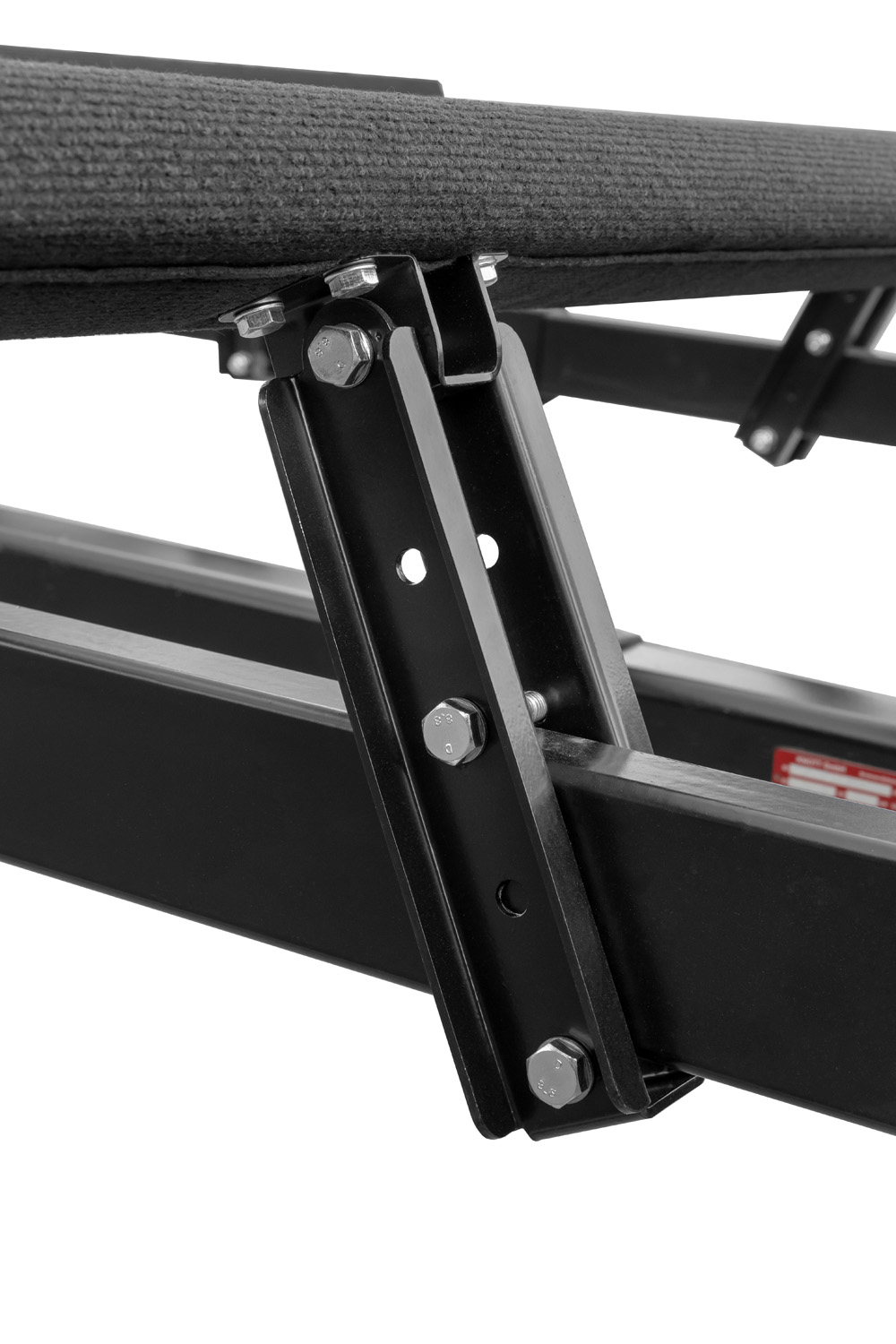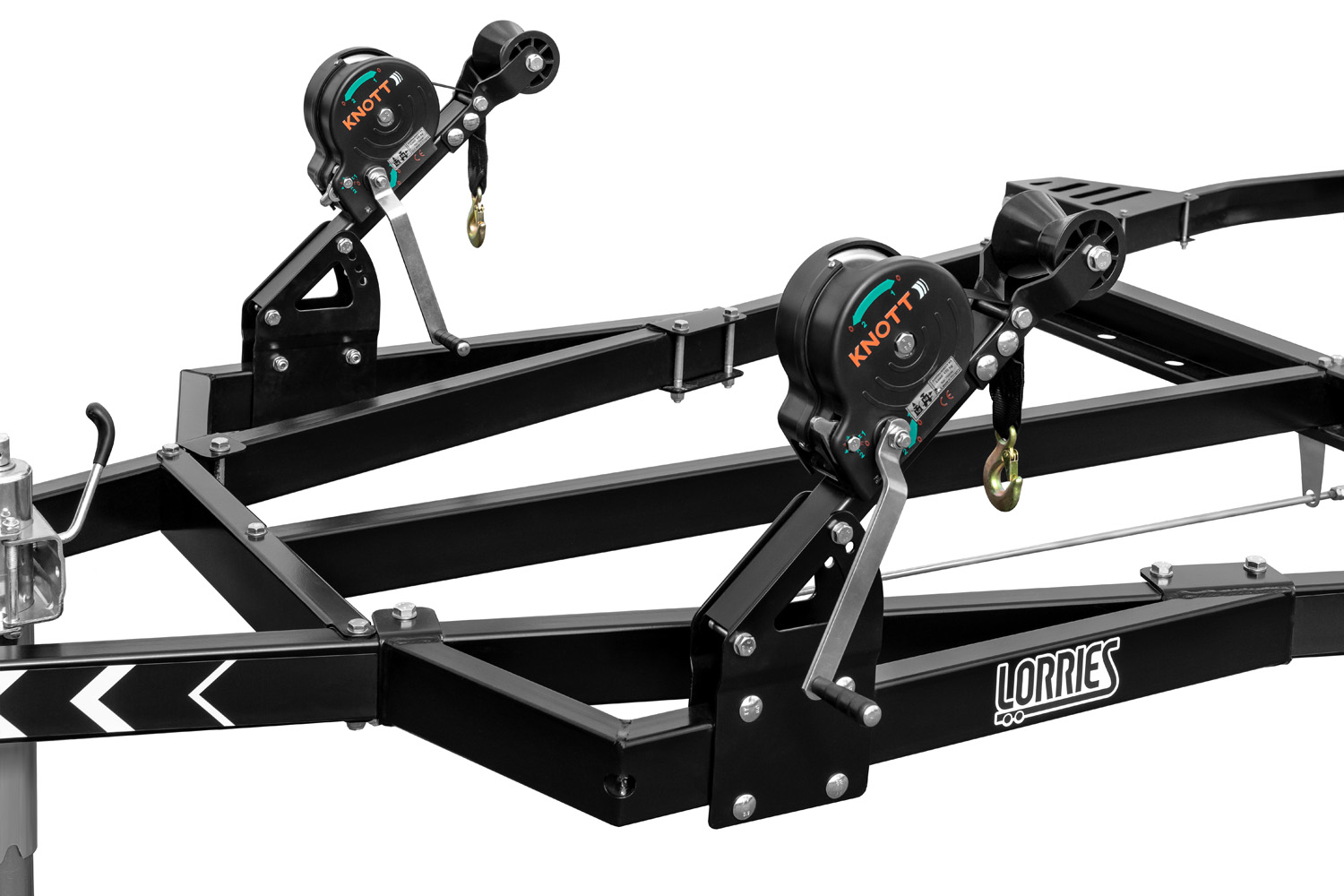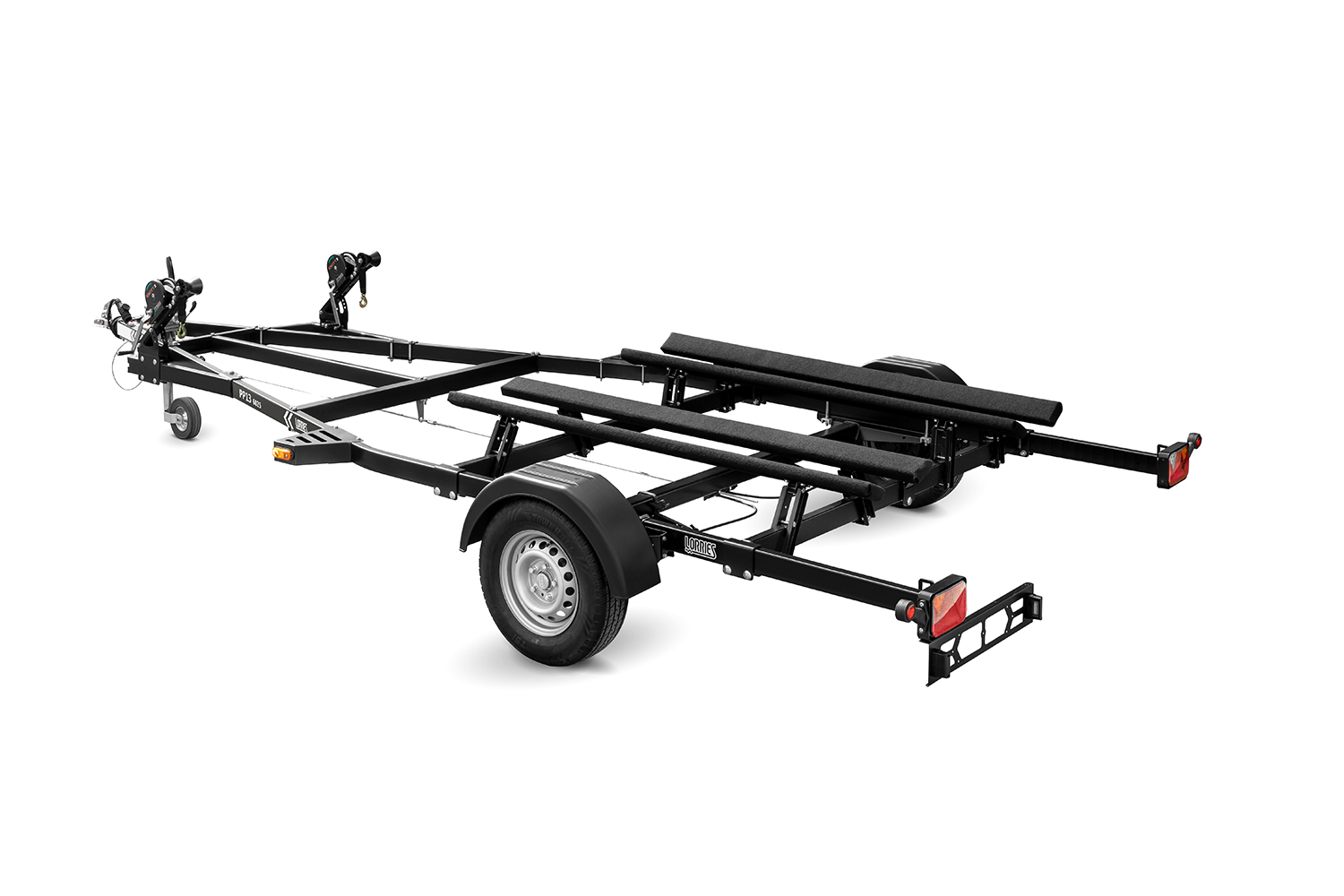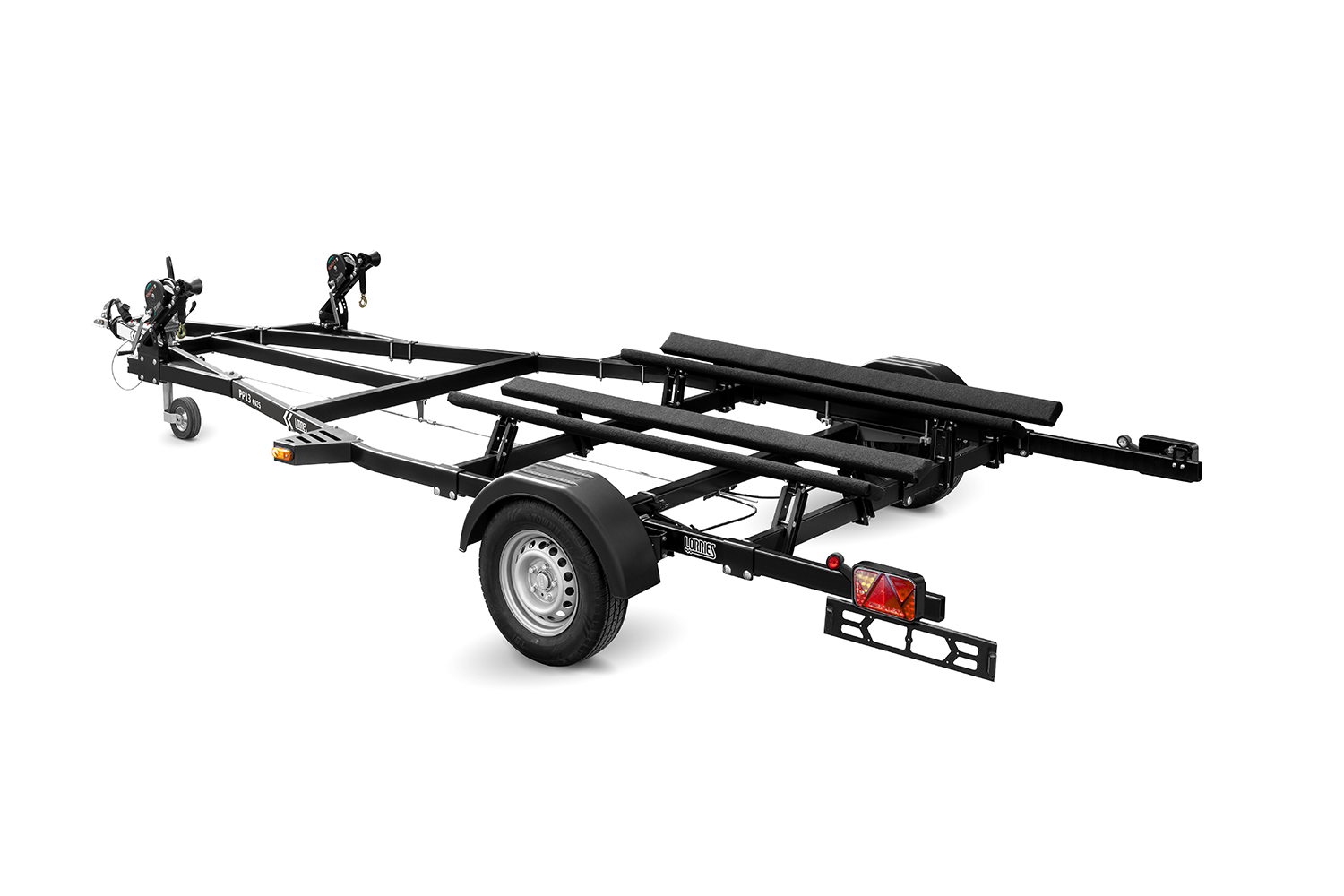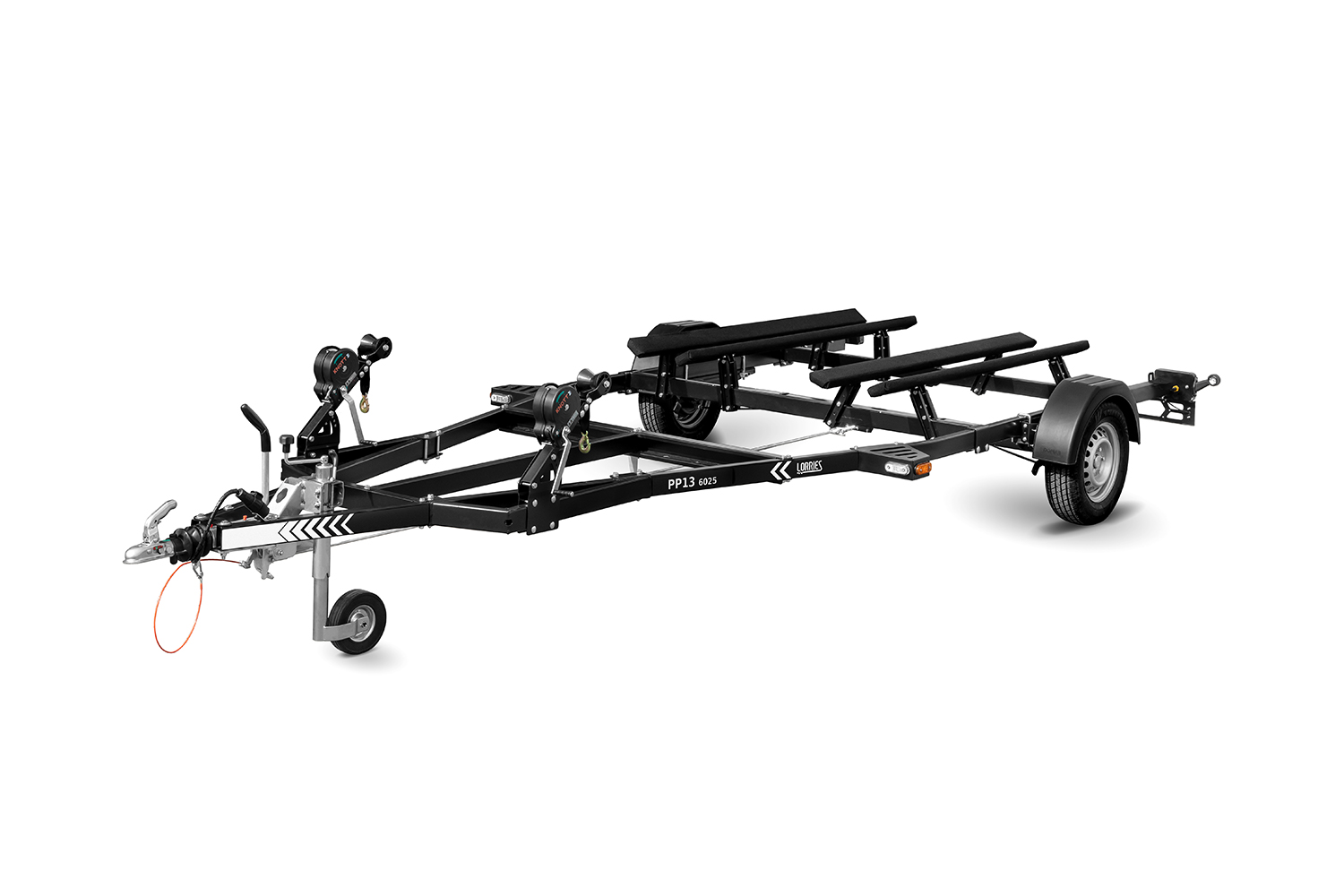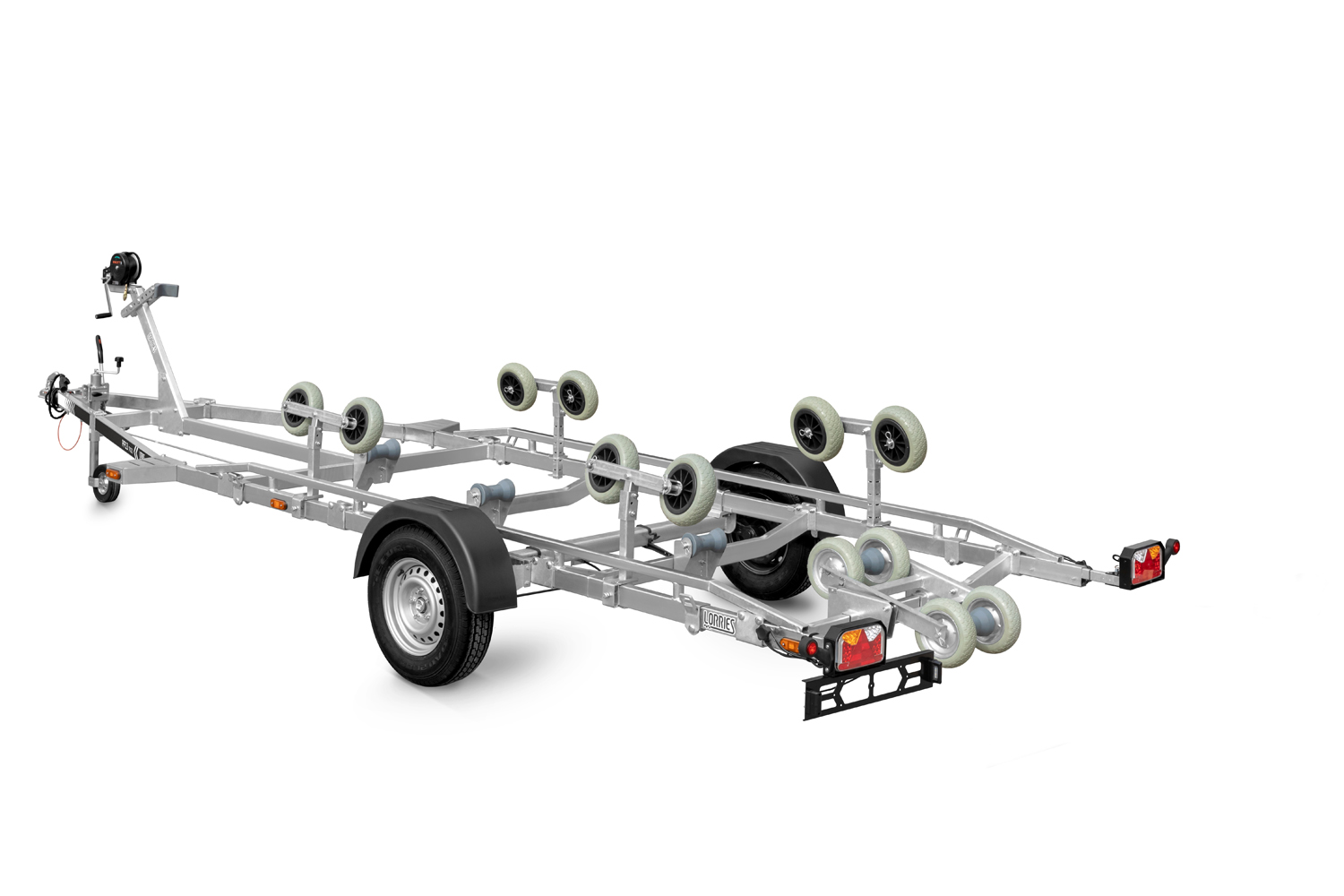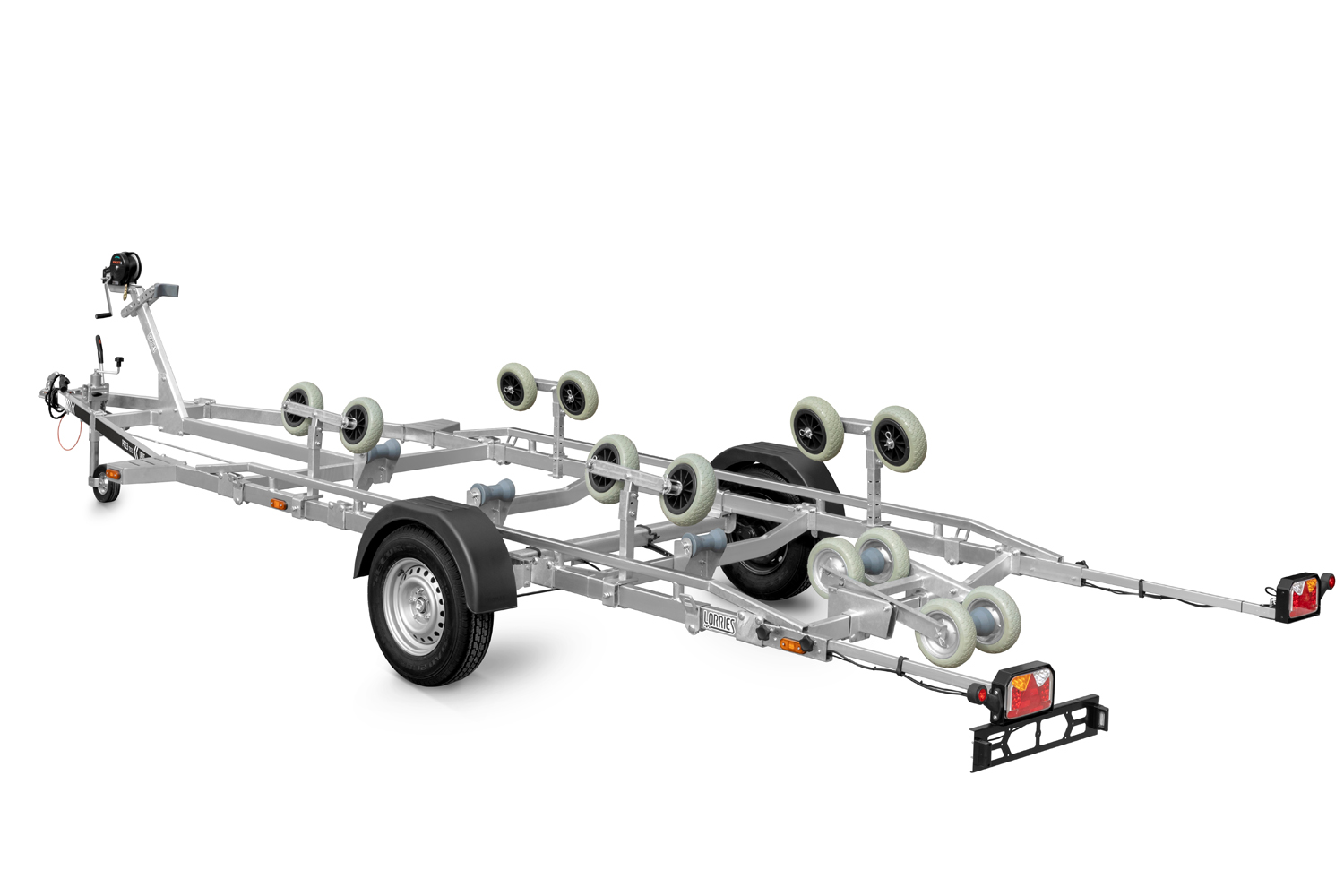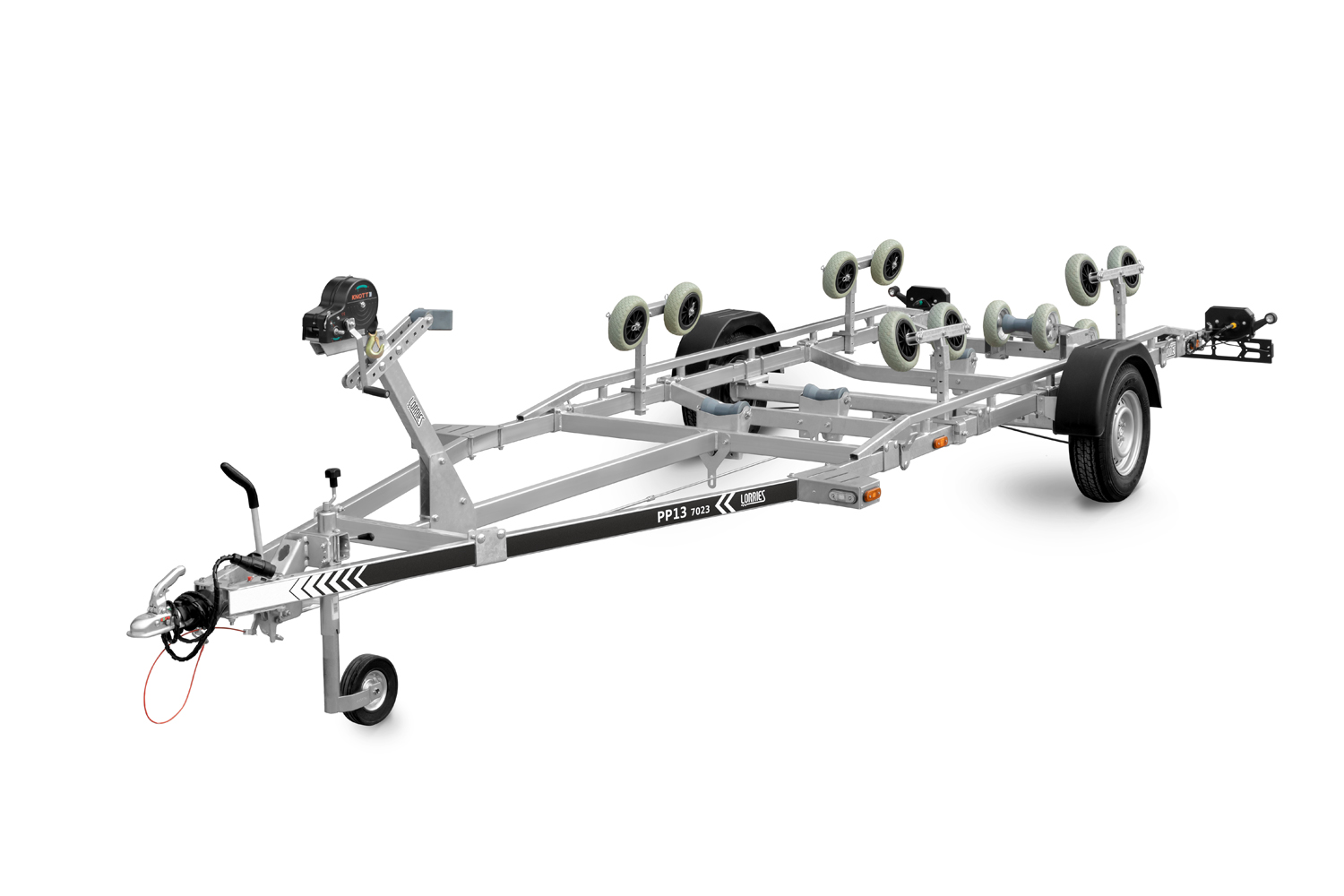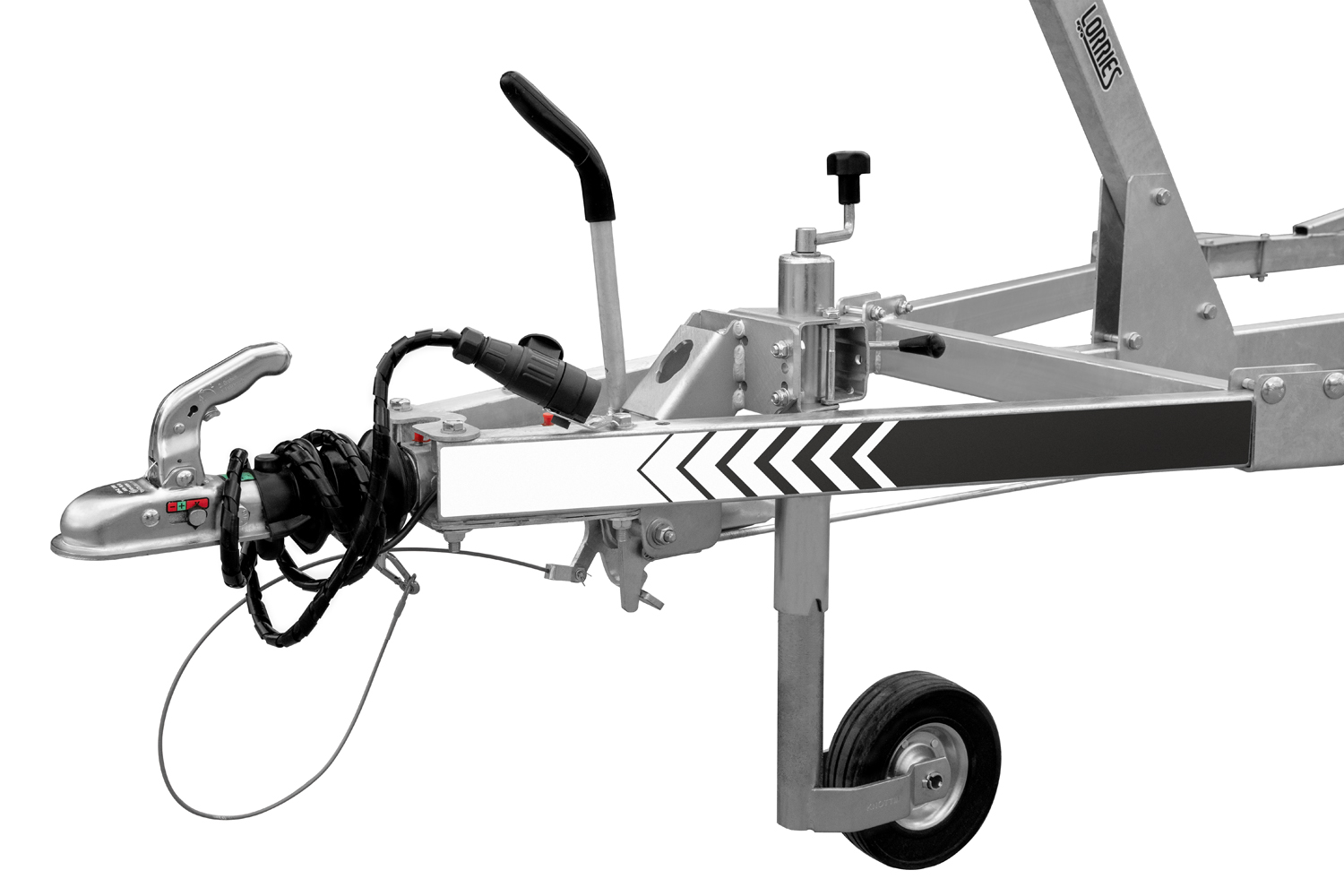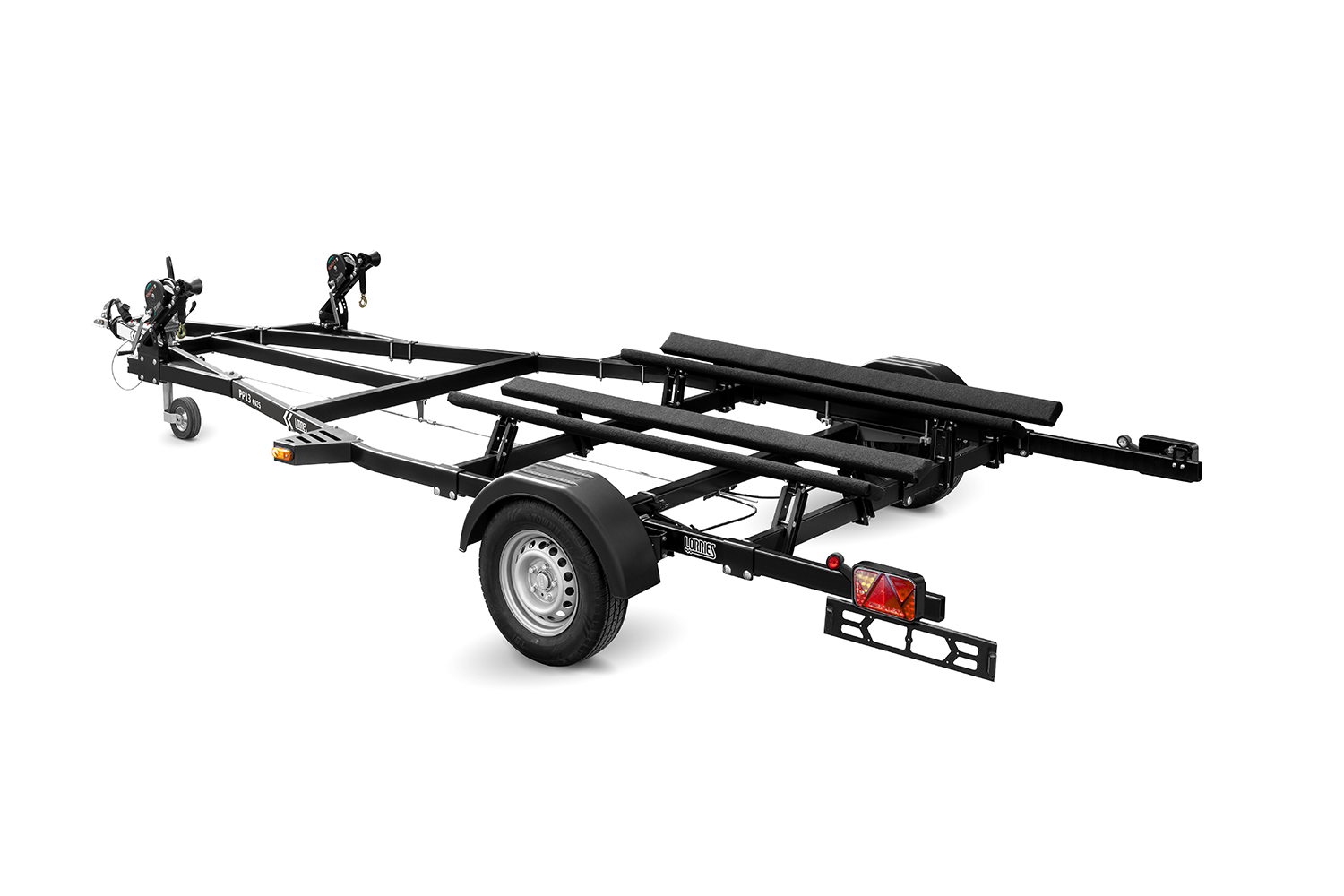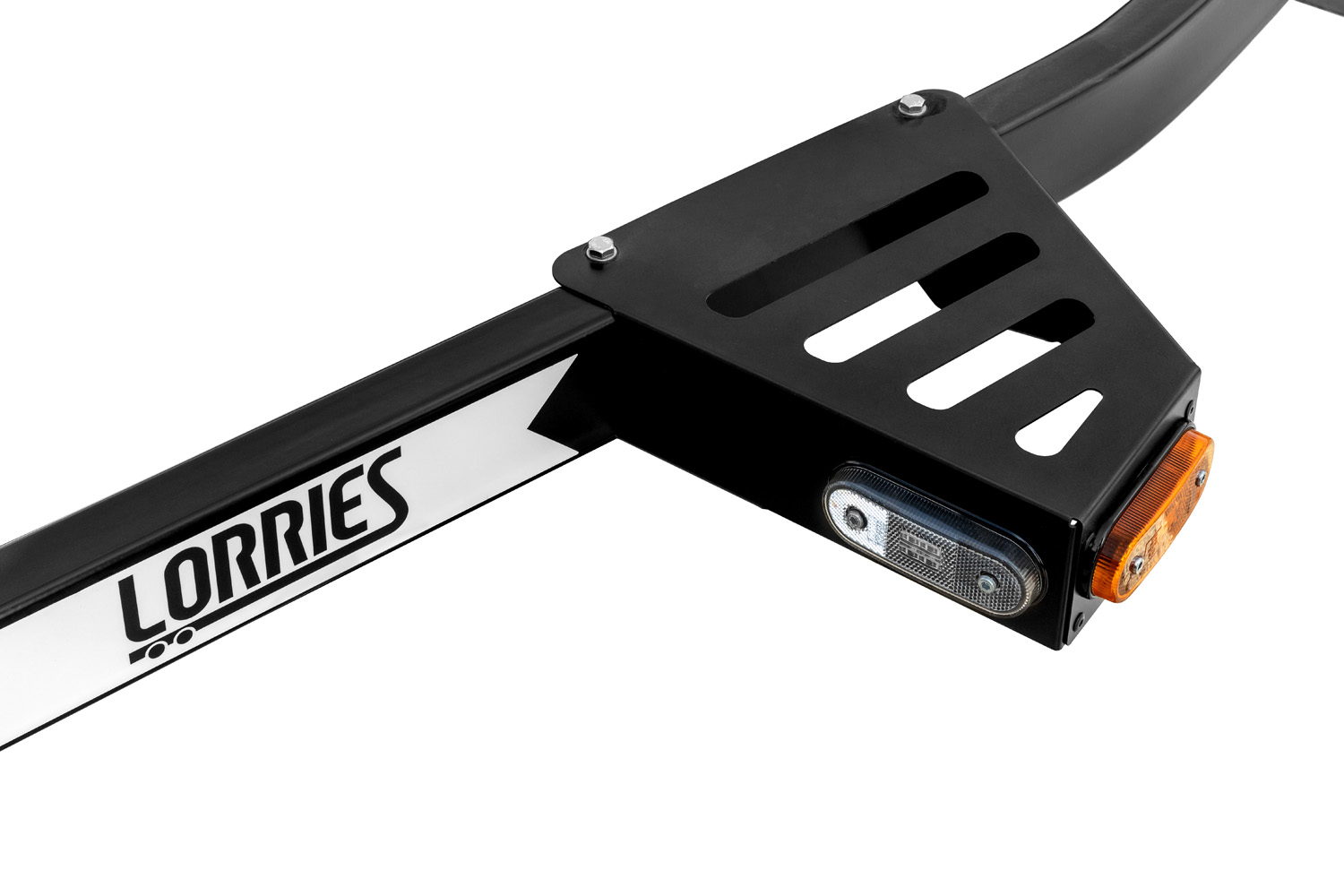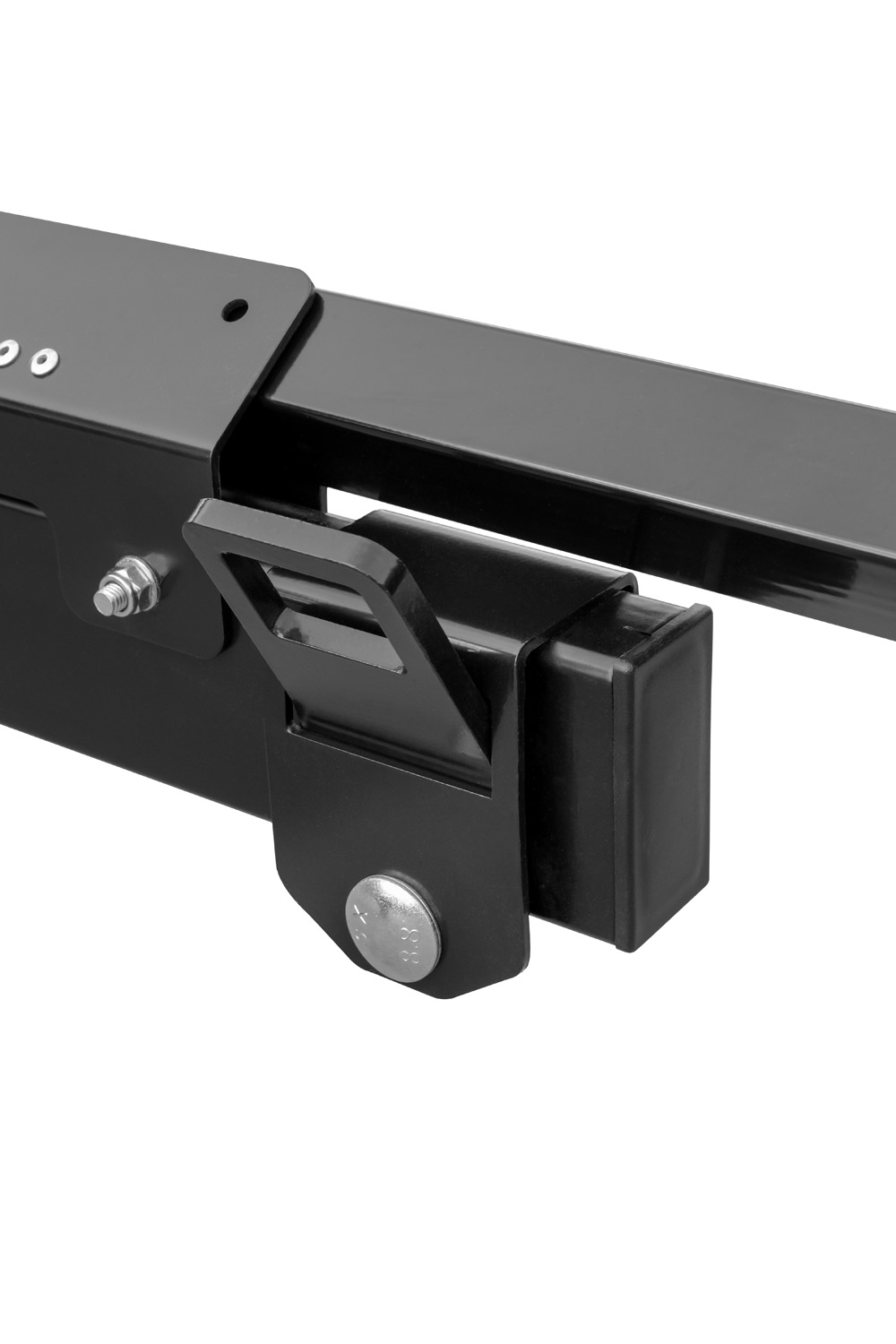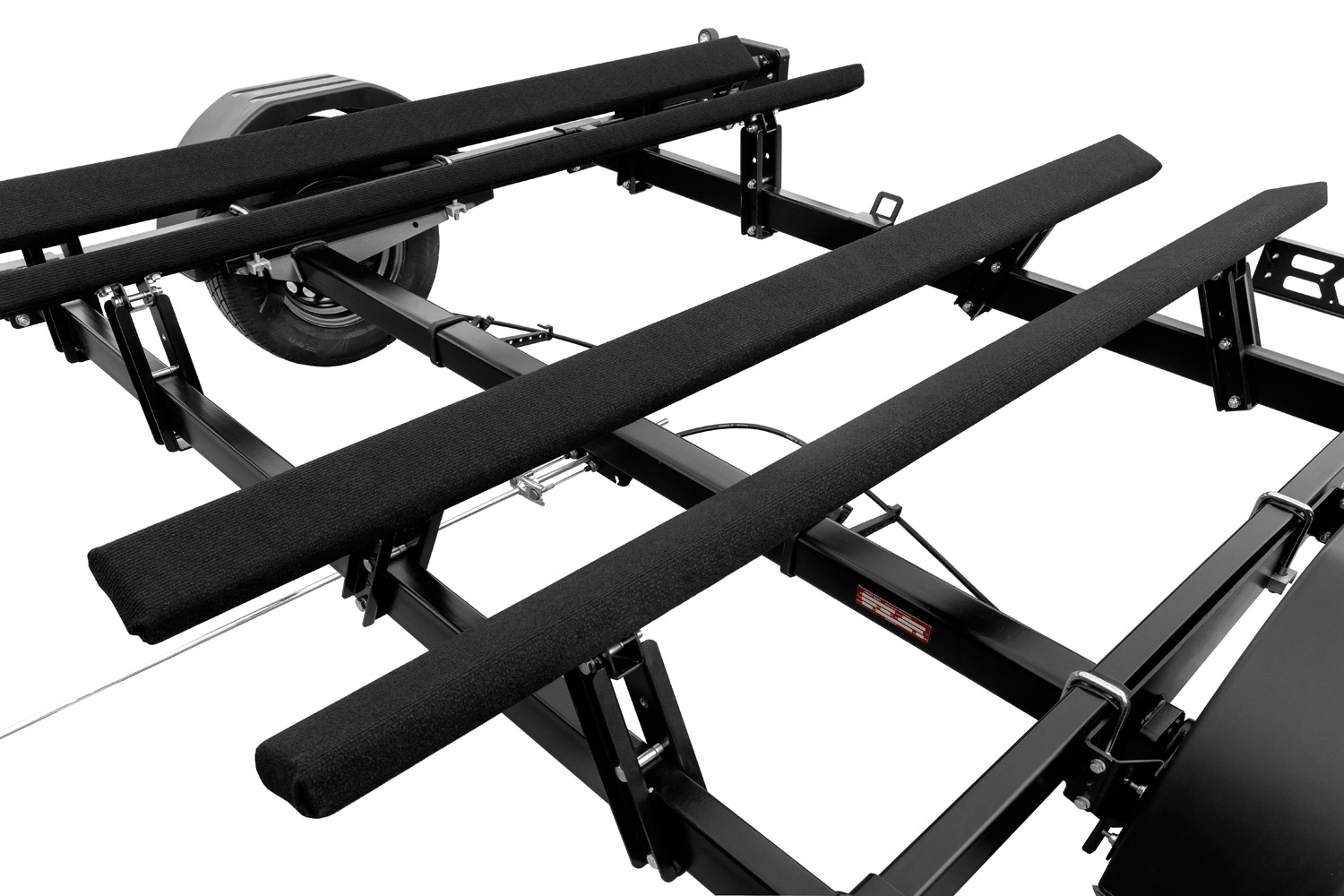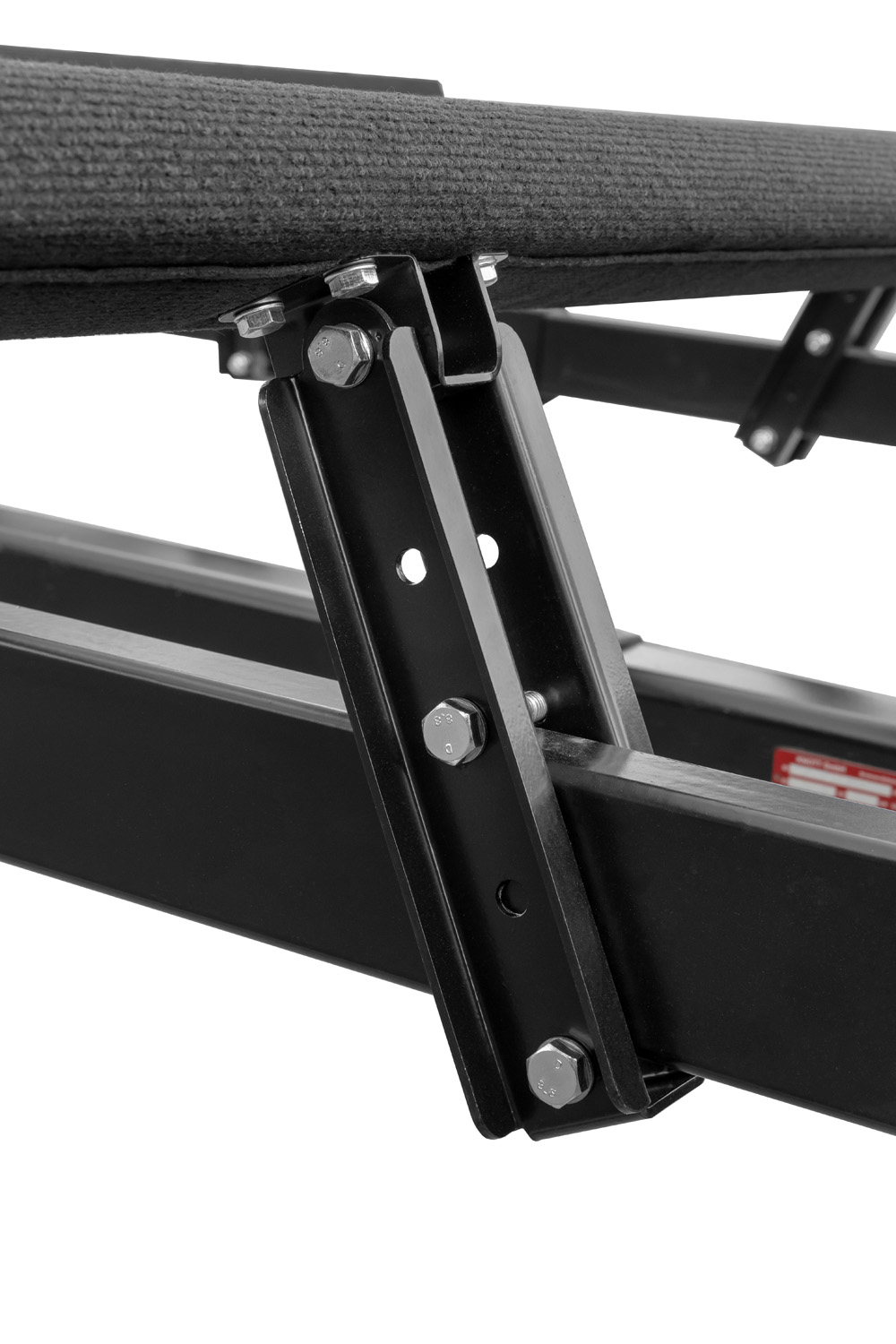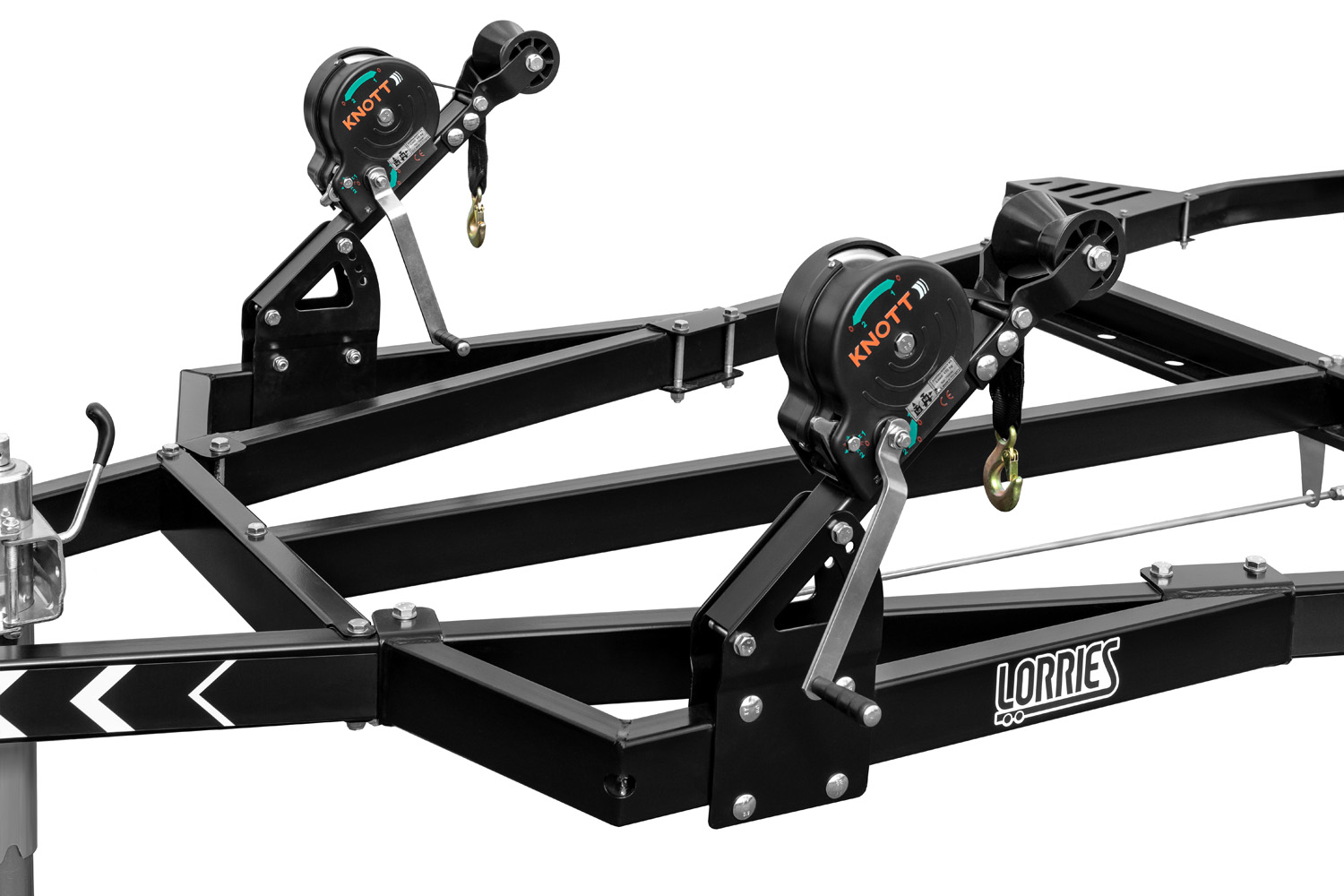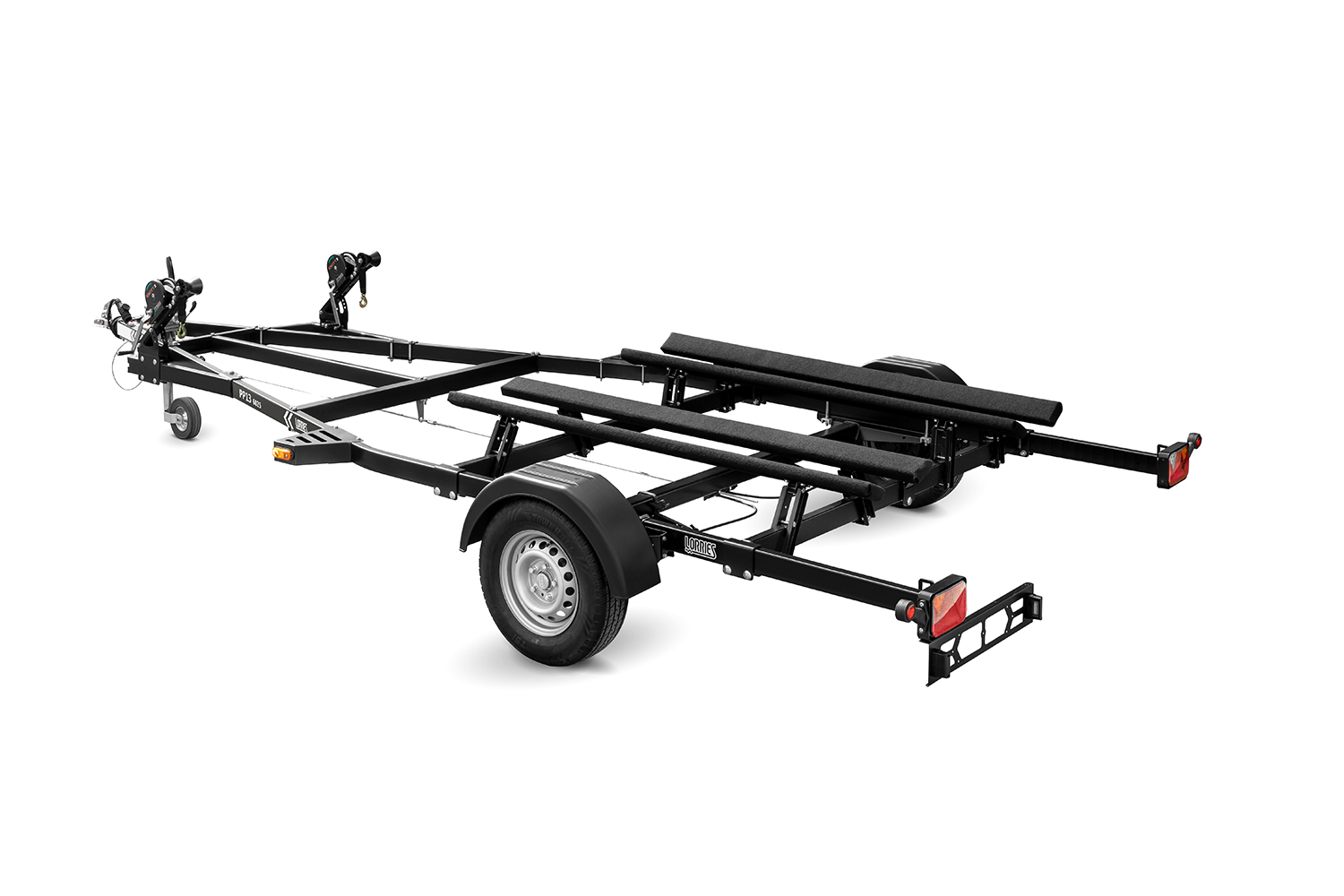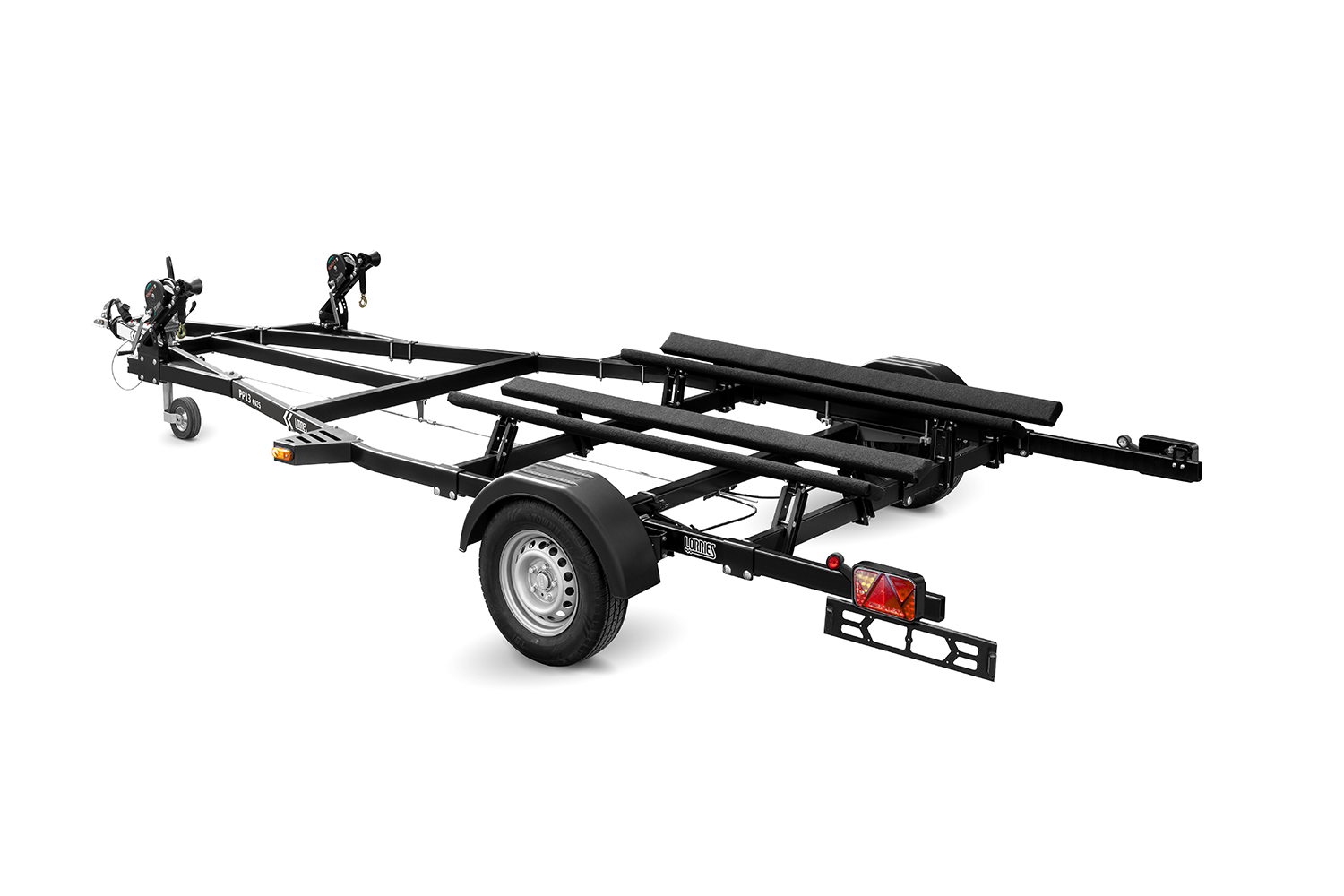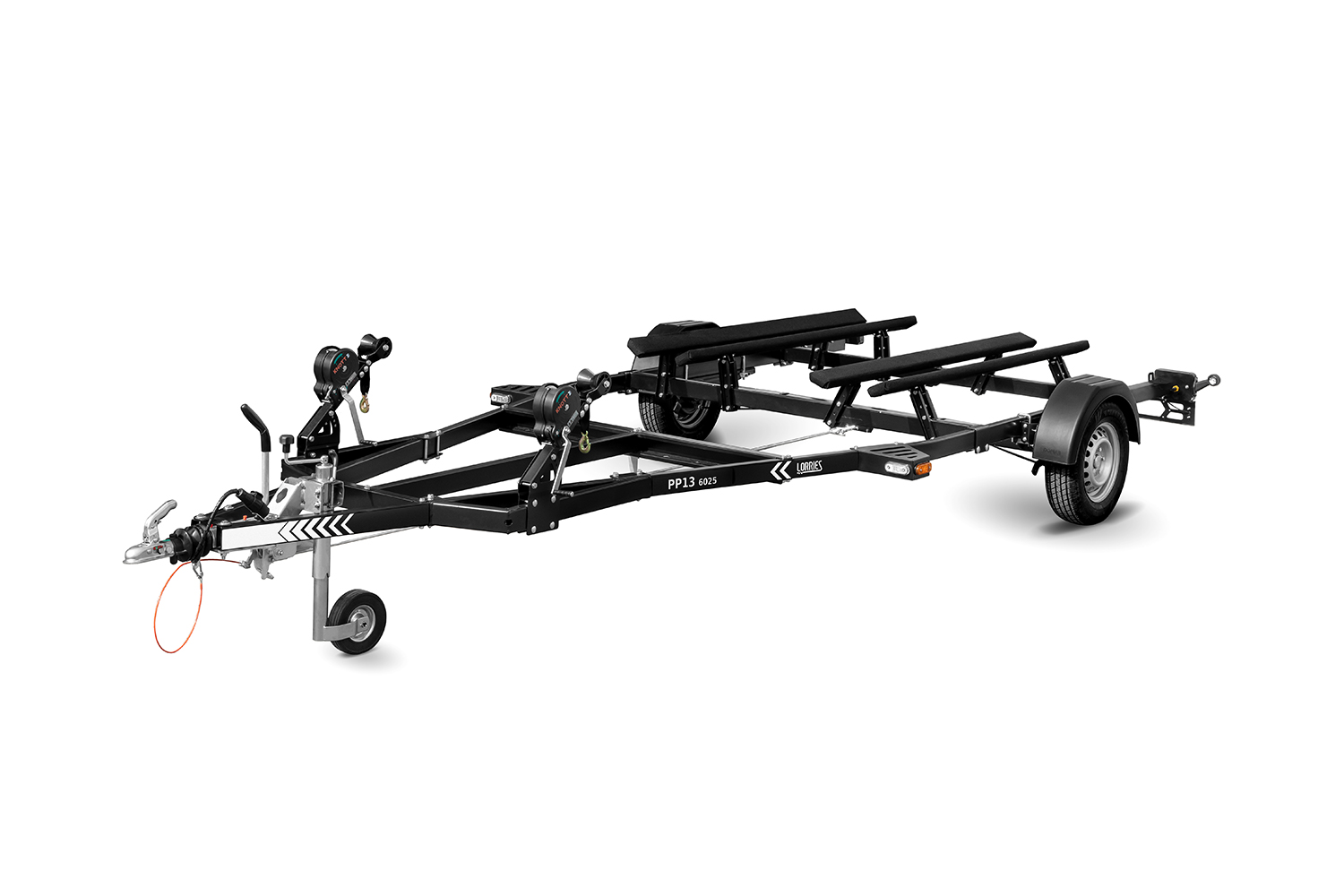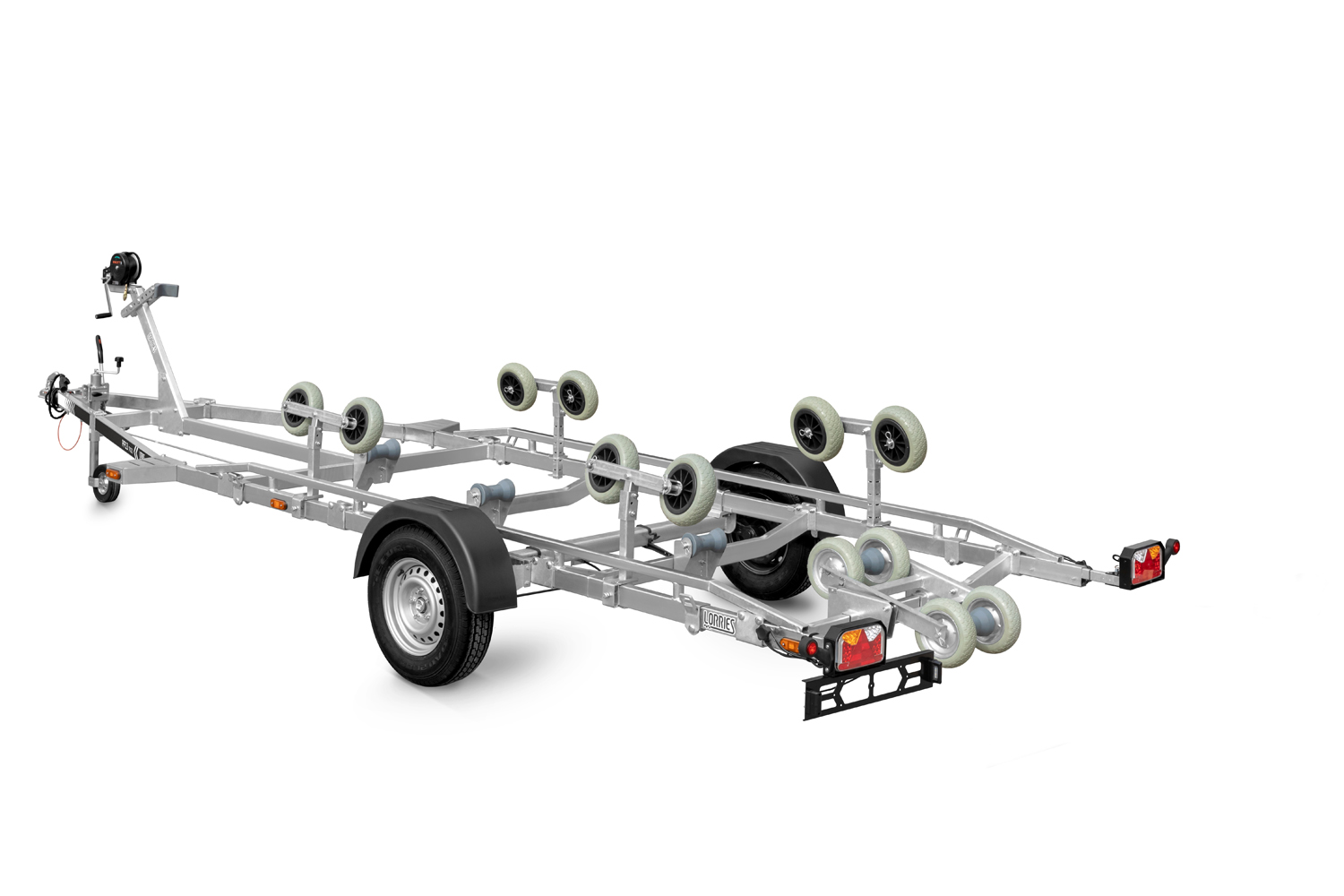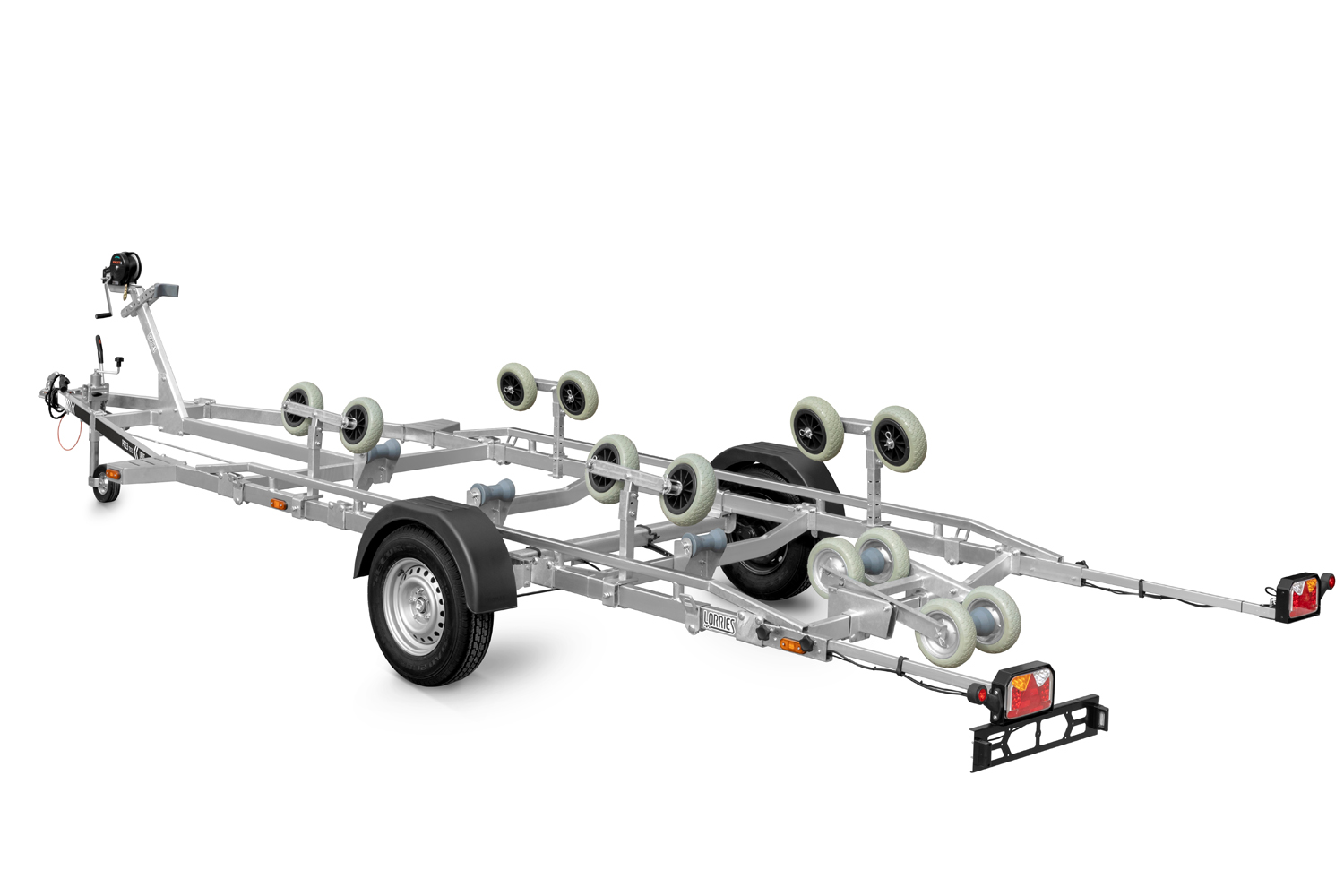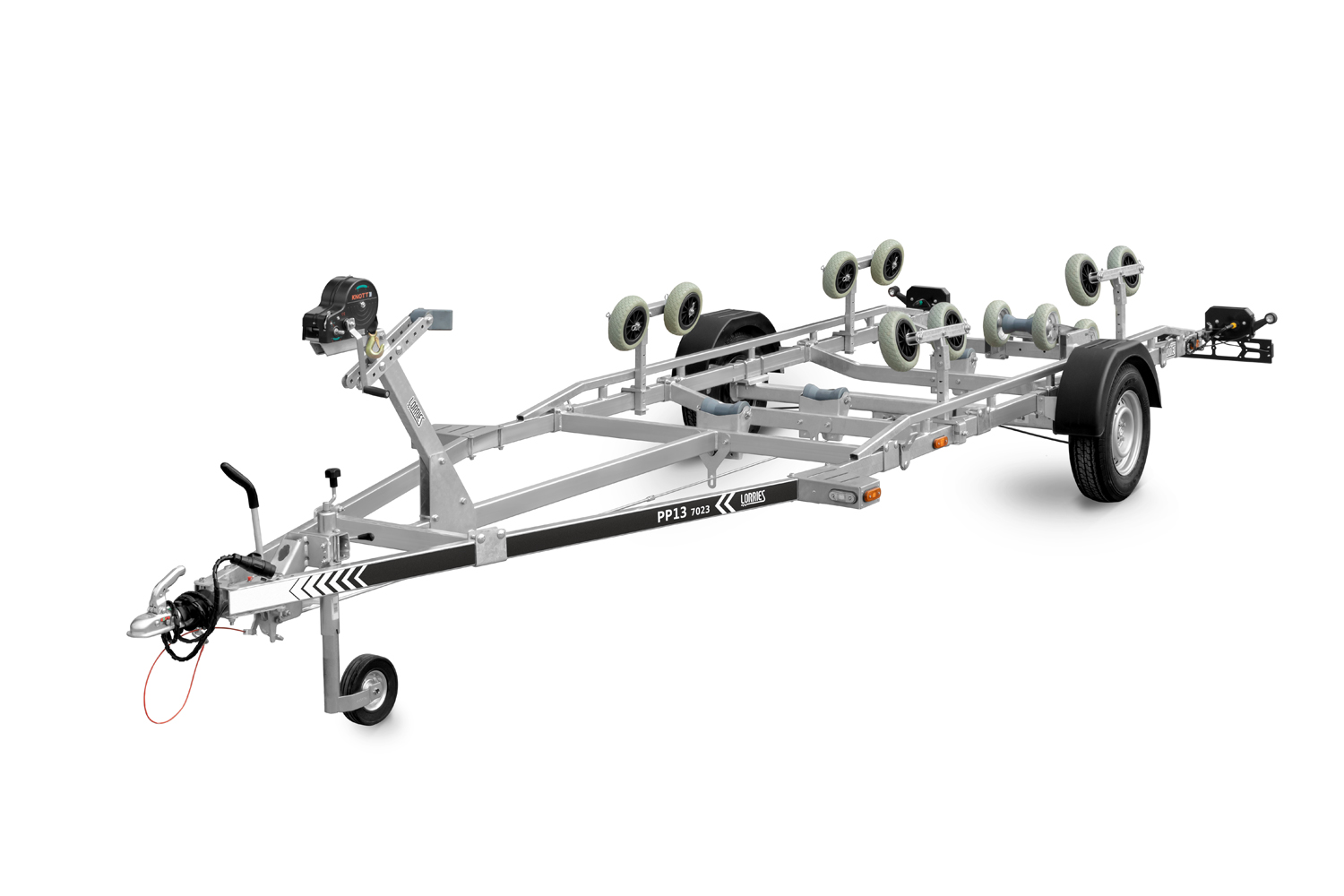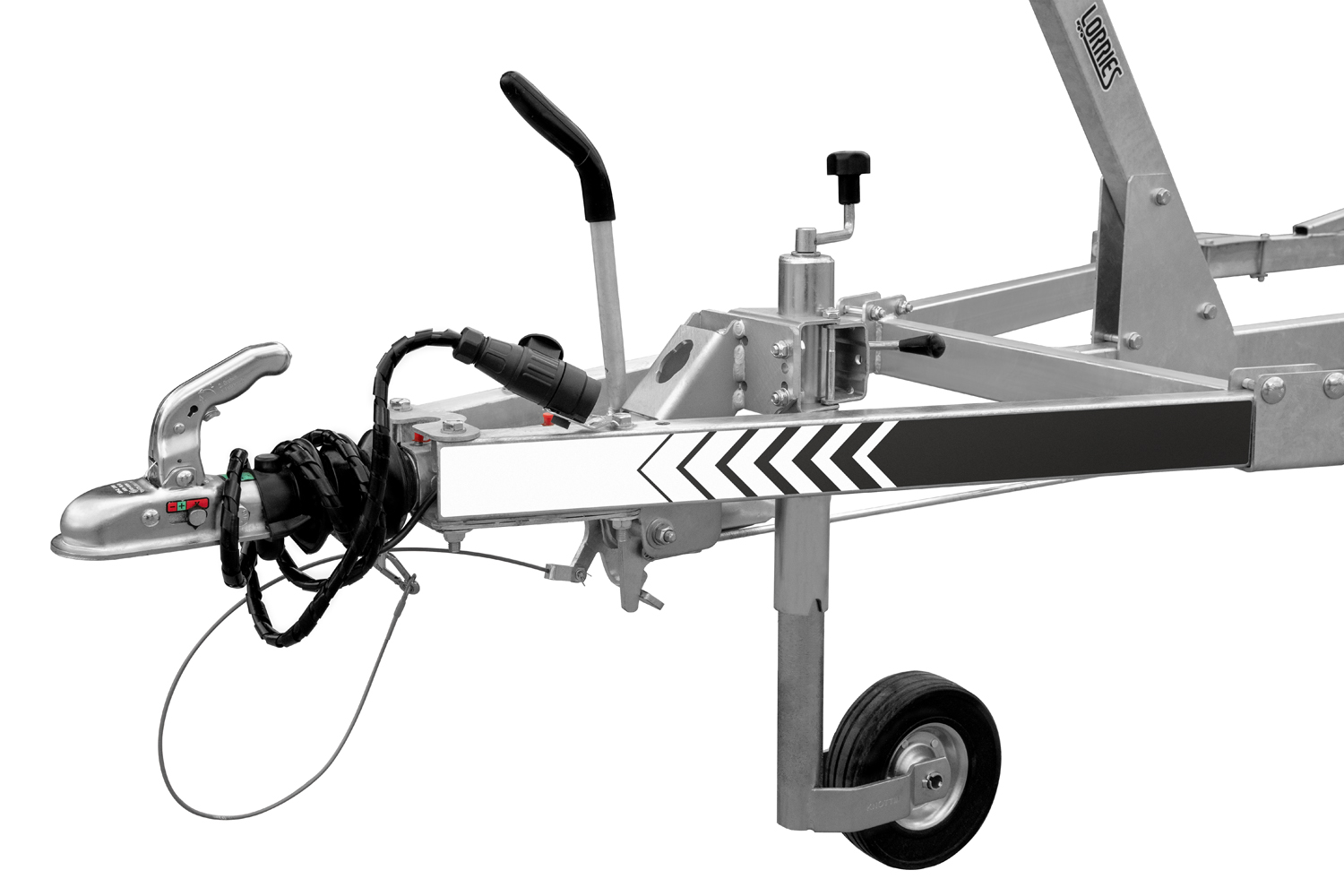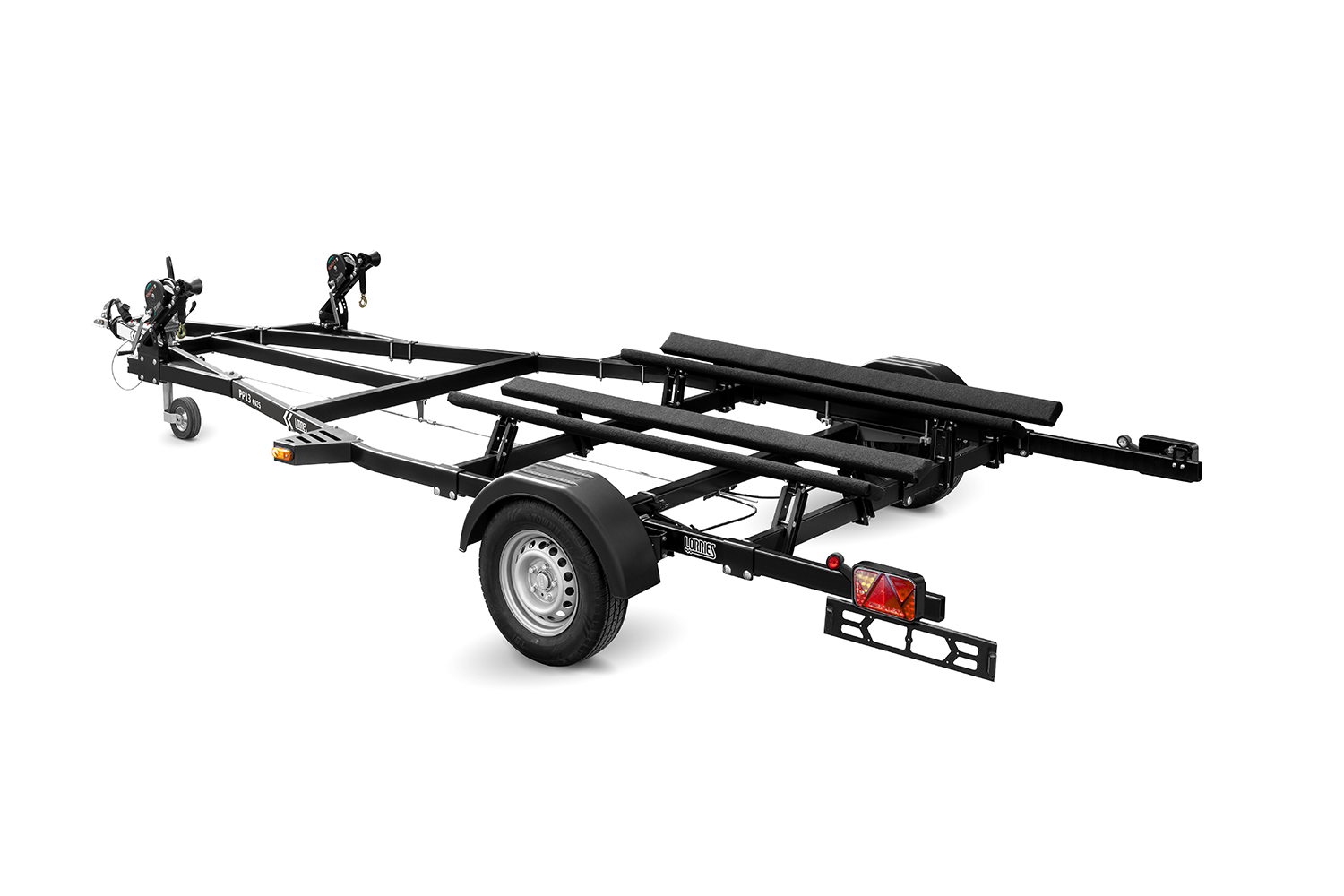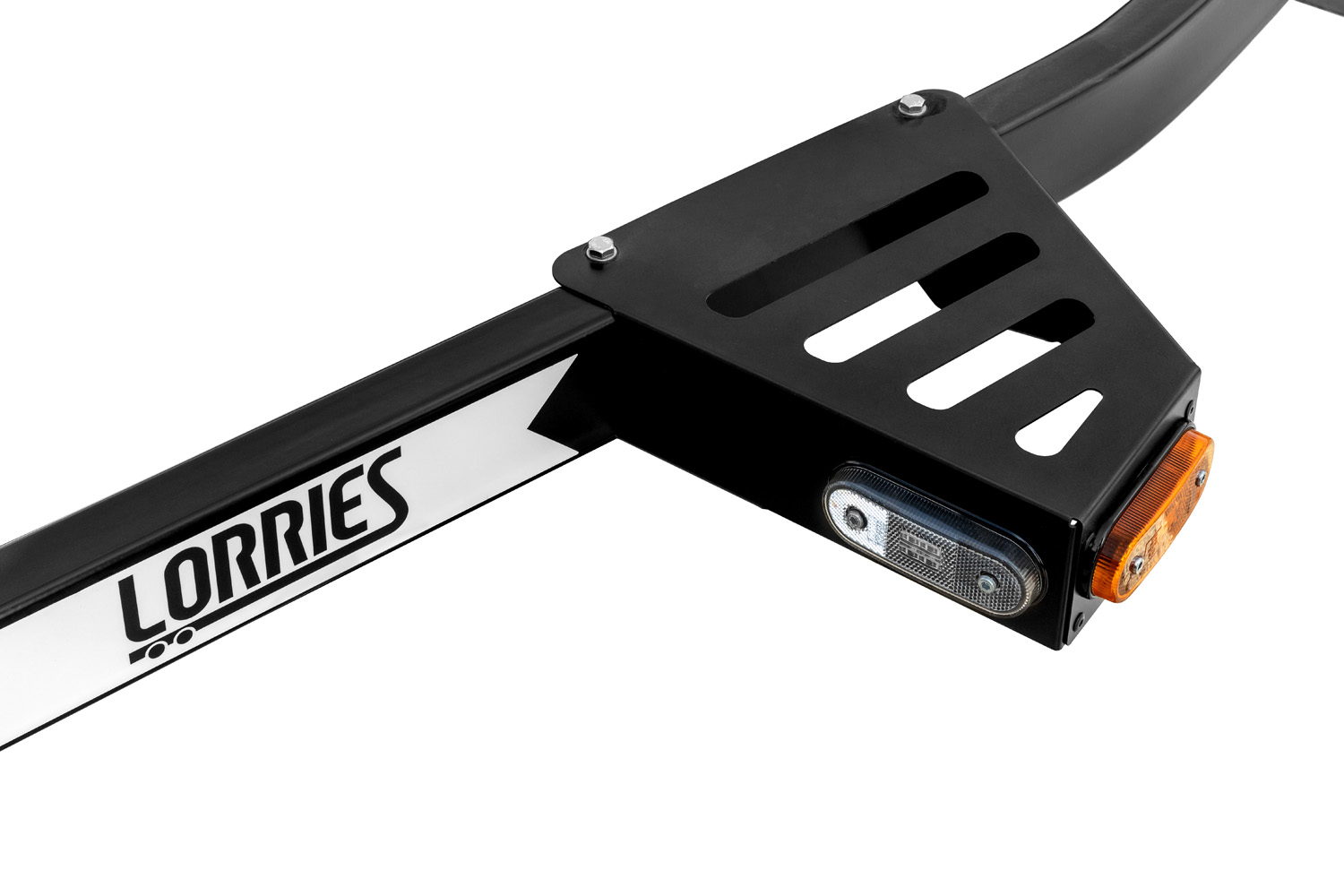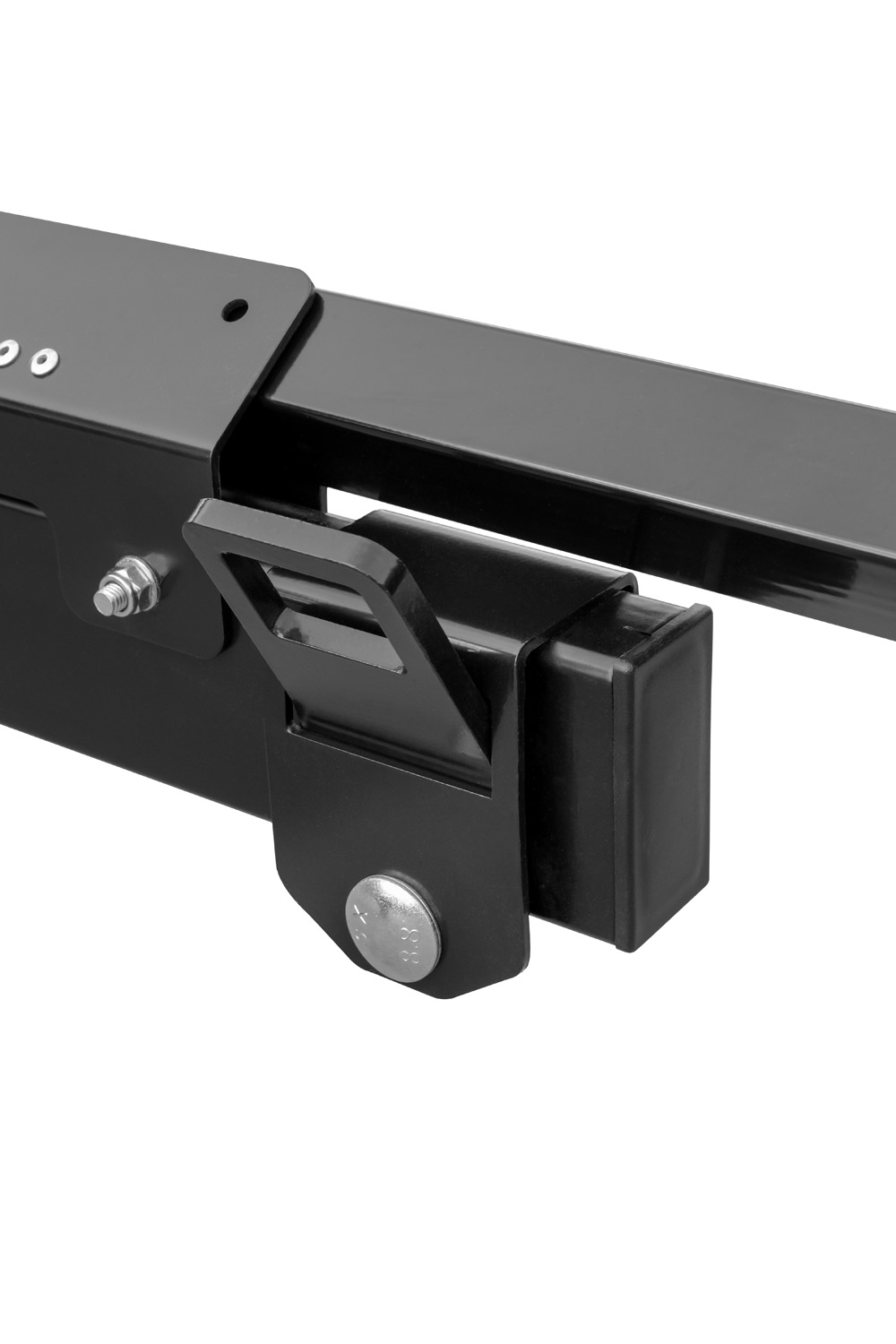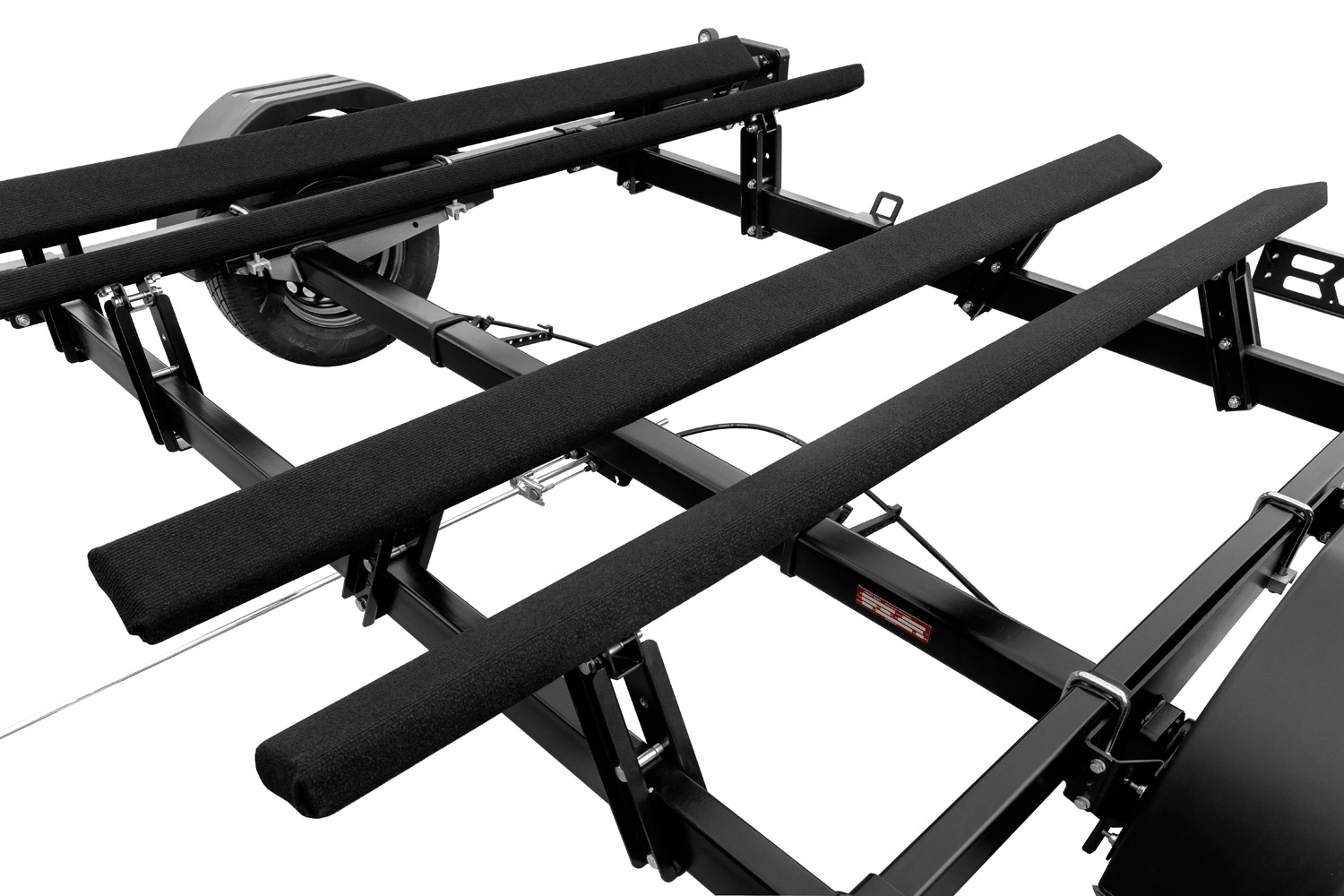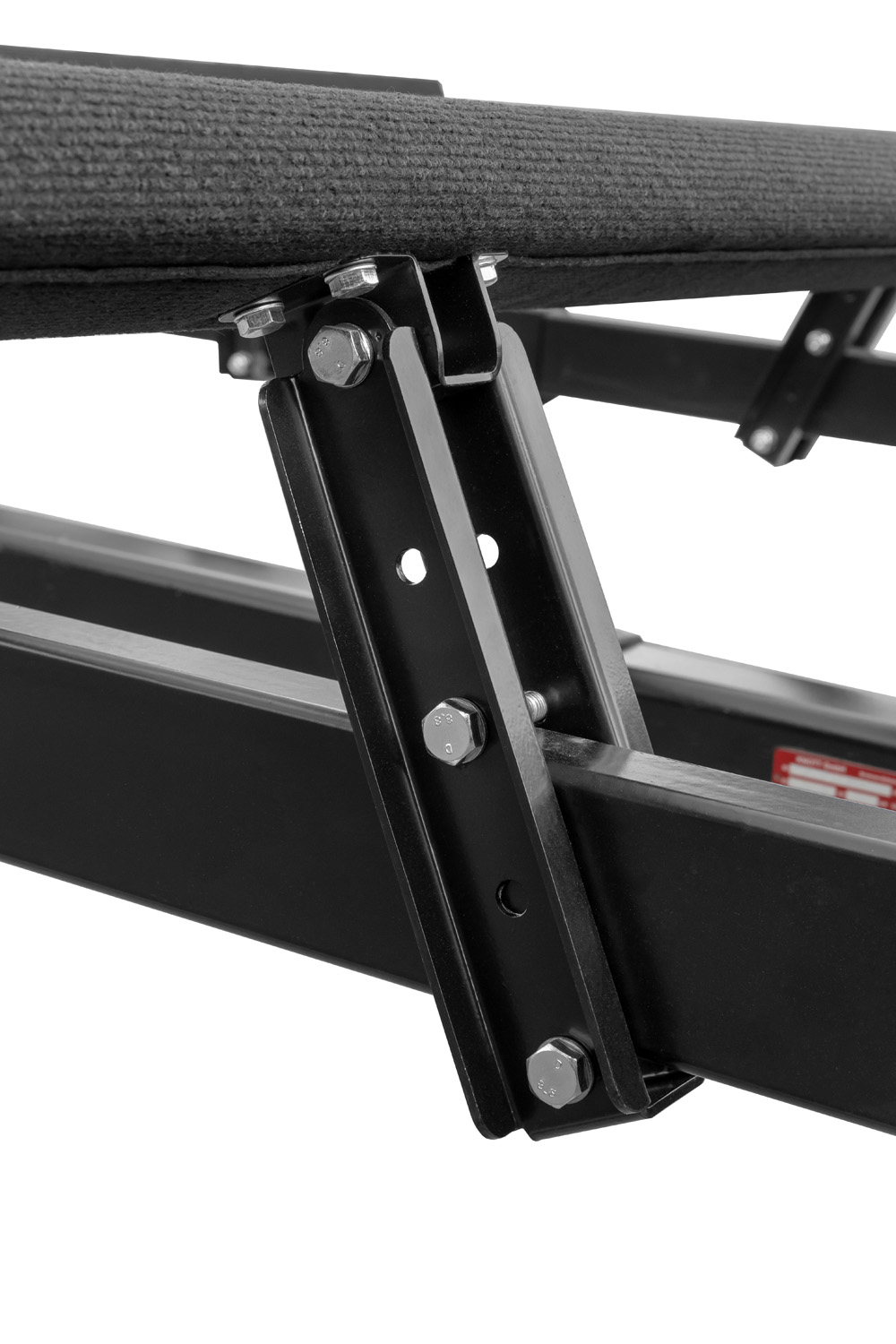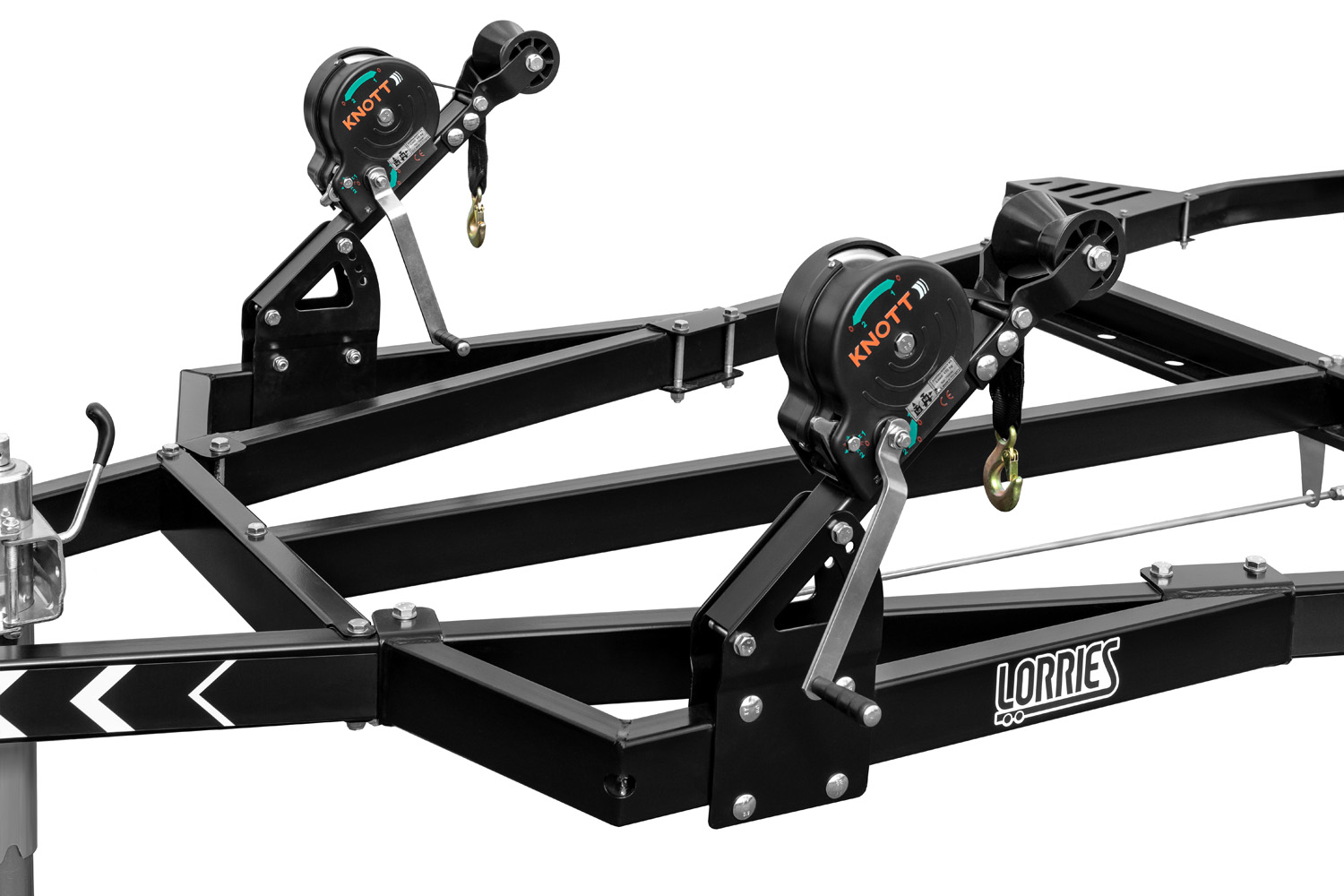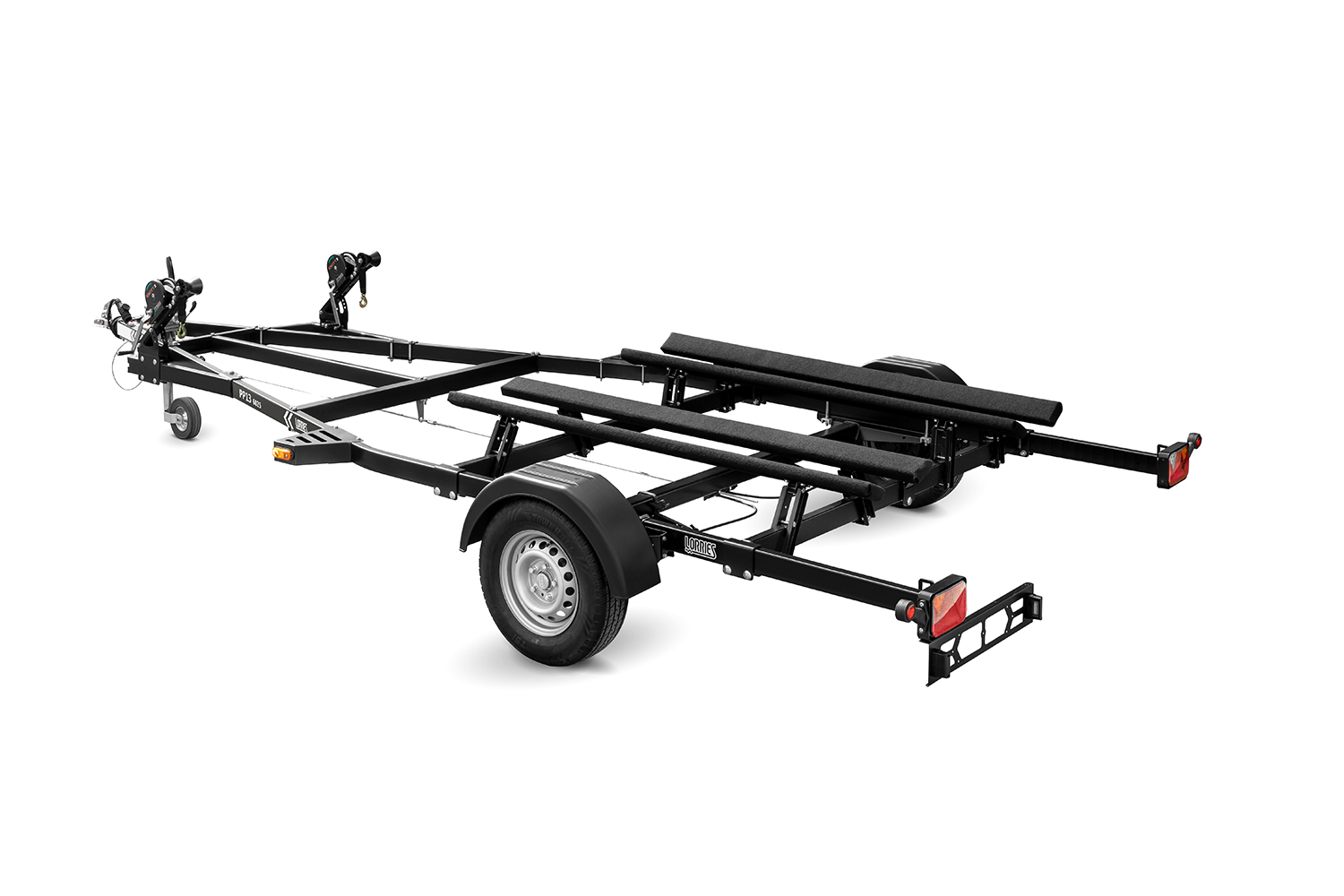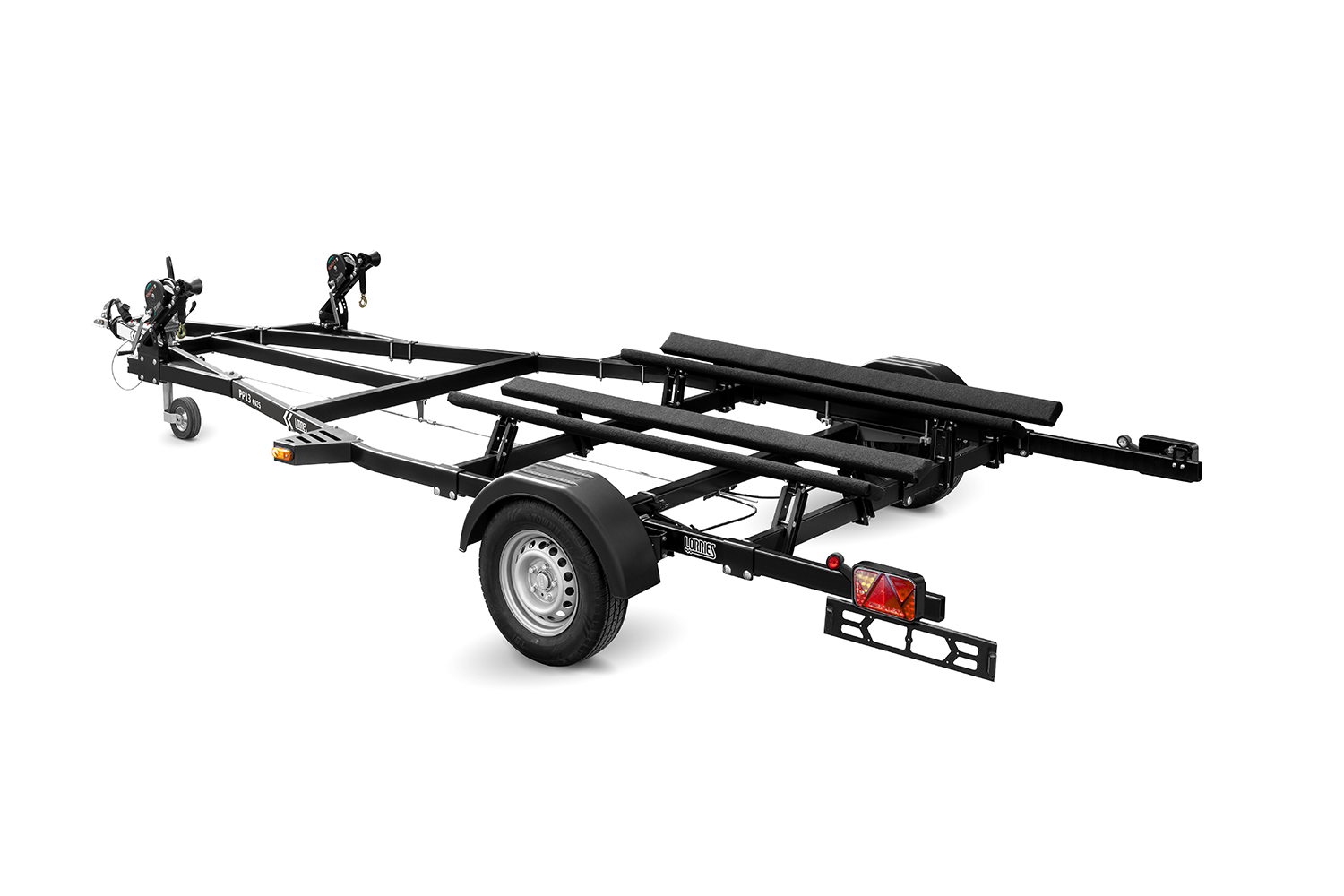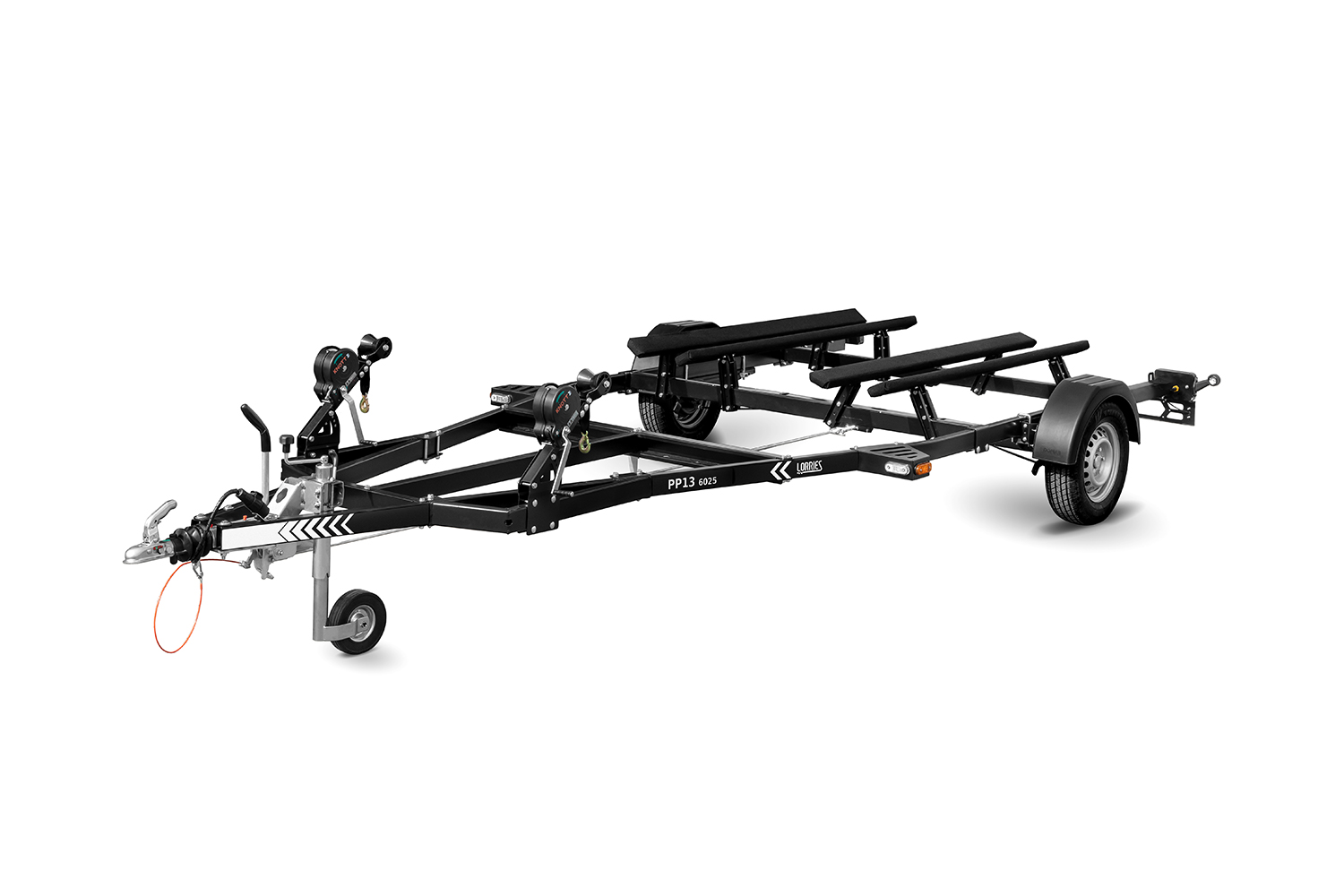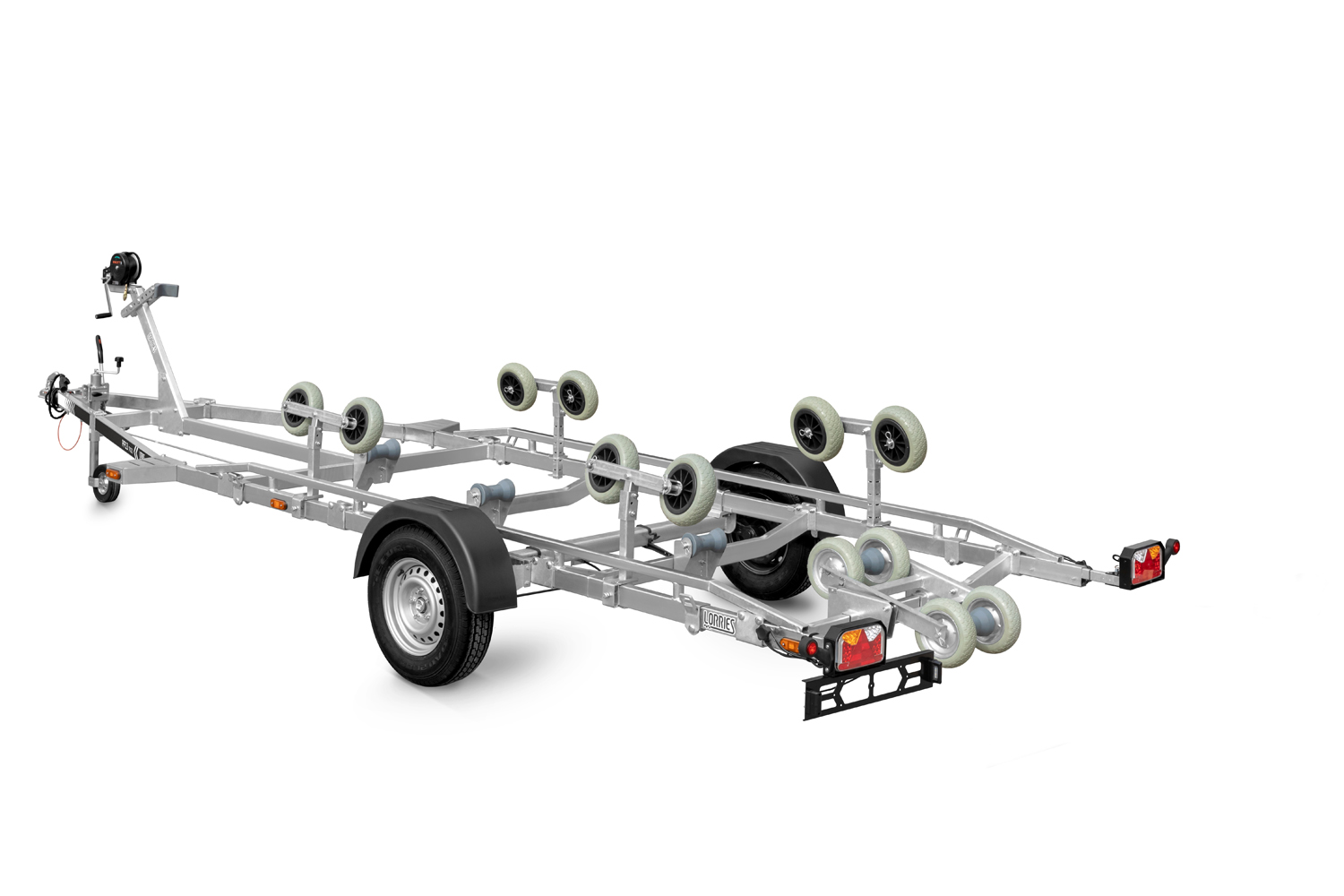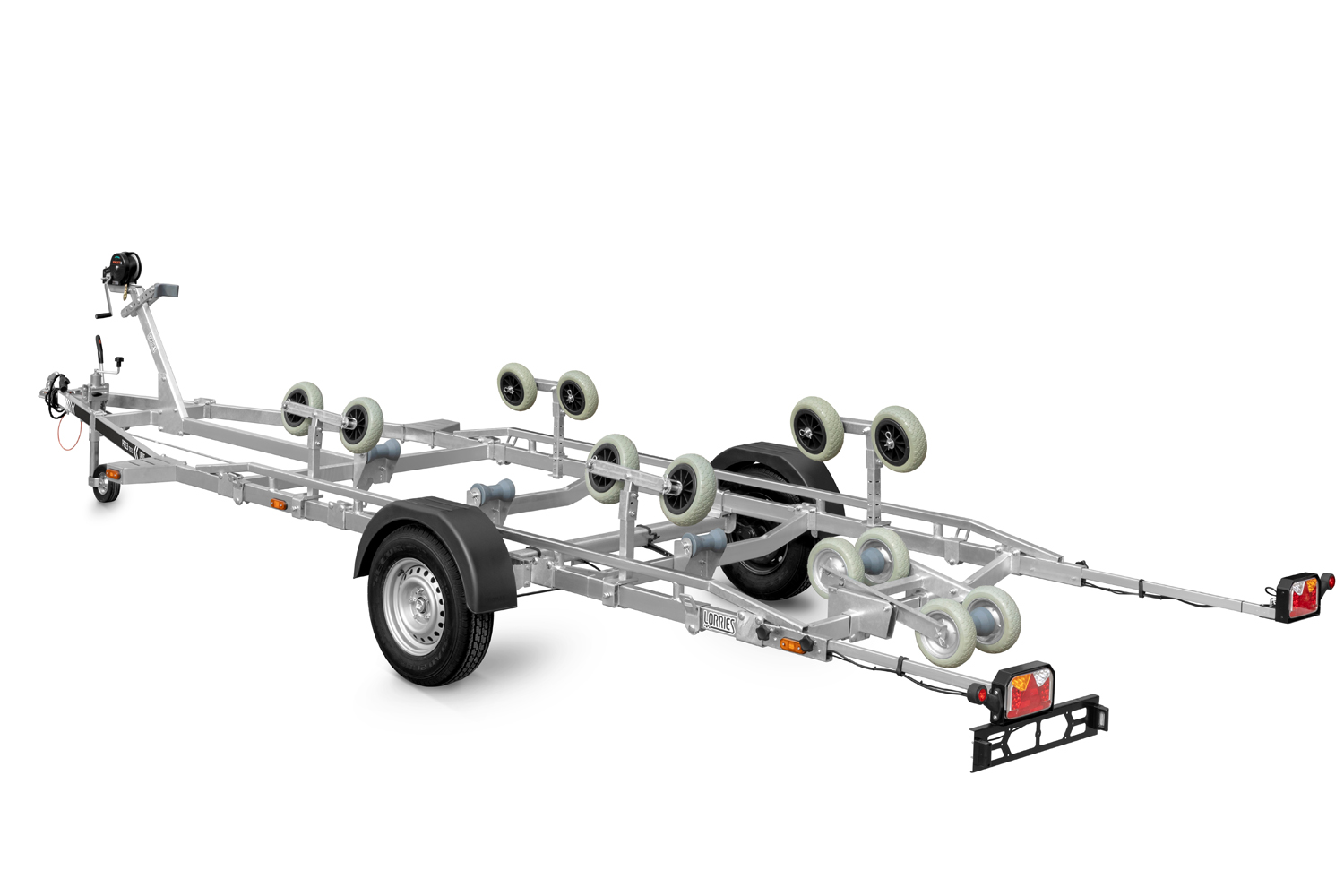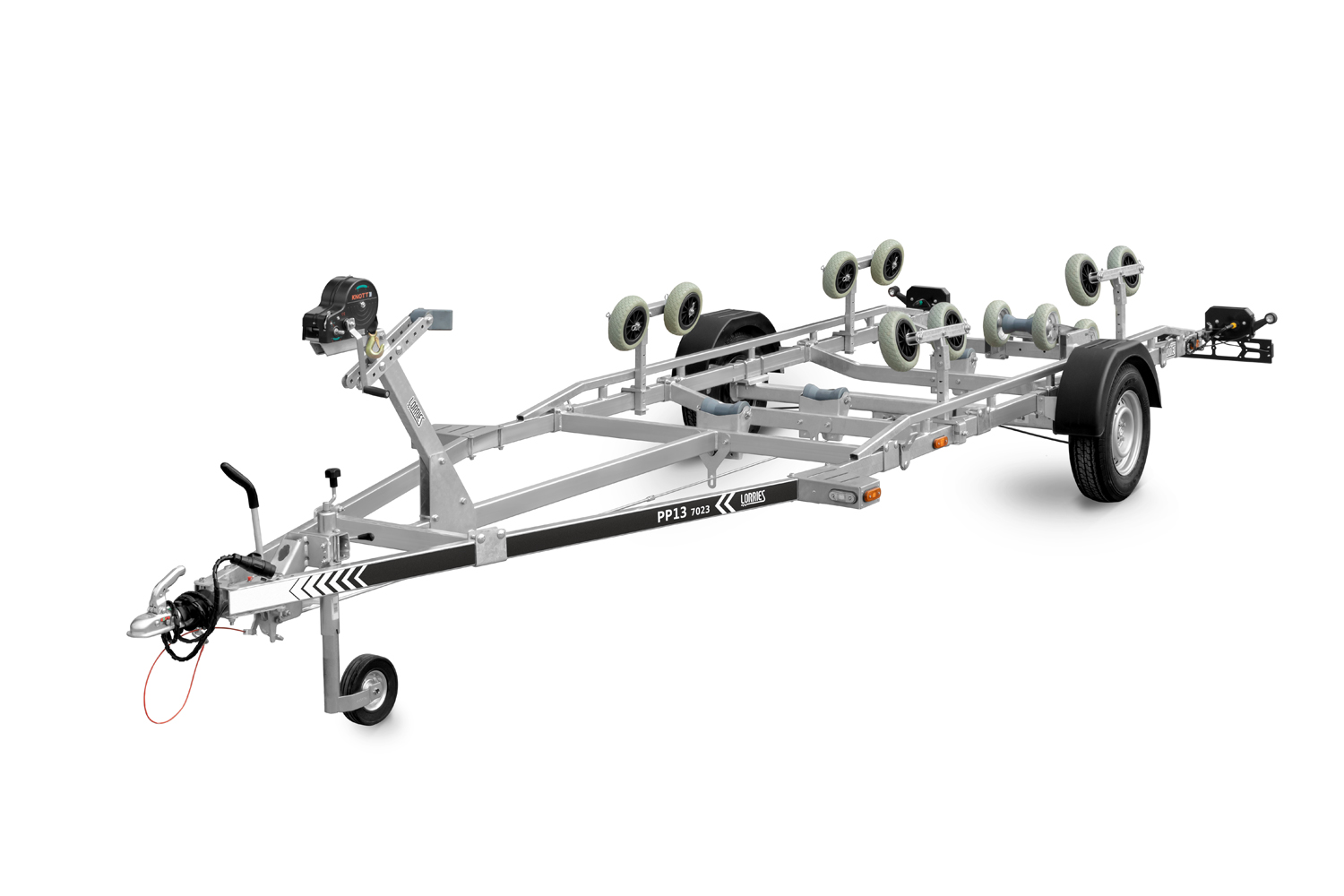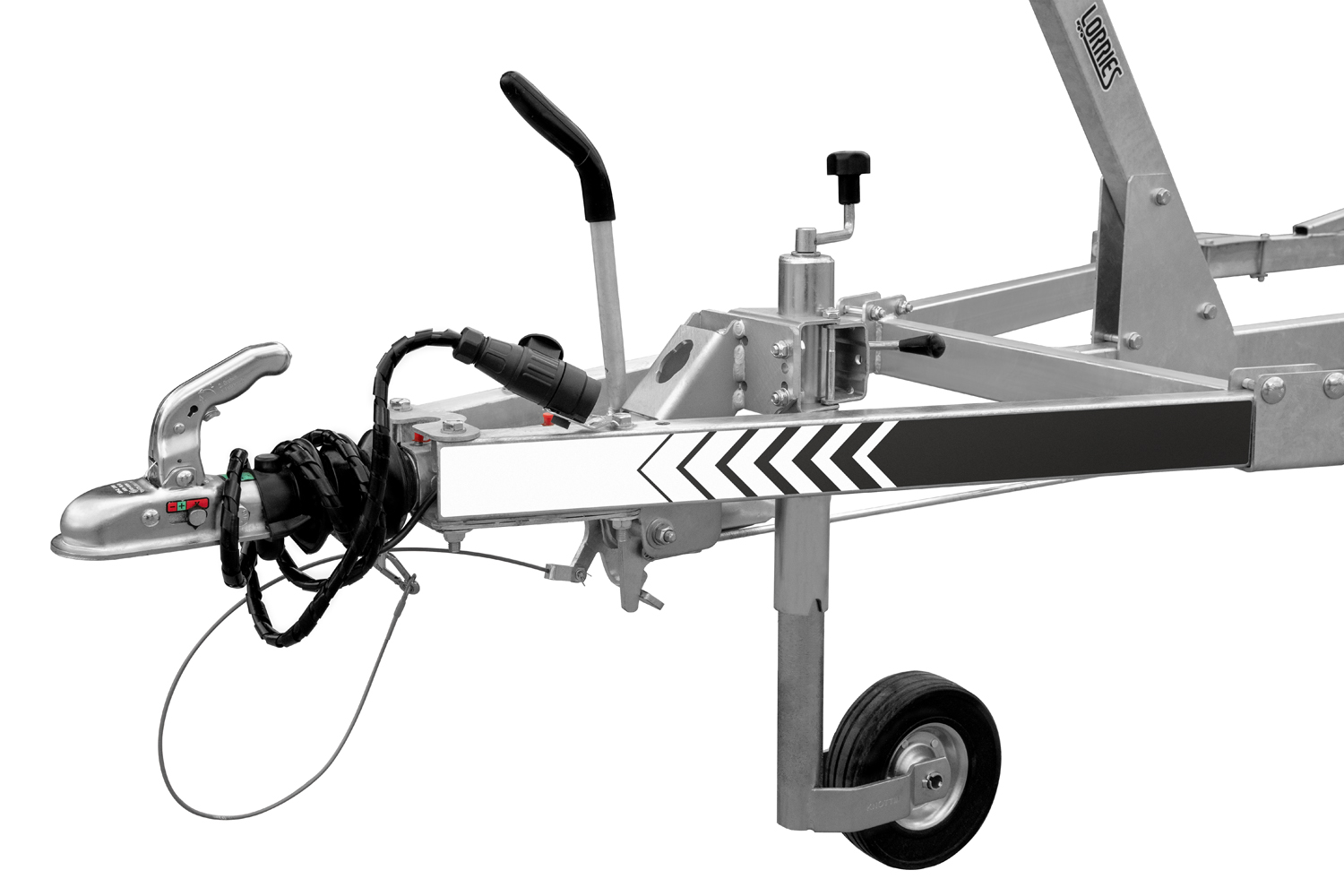 The trailer for transporting two jet skis is a solution particularly appreciated by entrepreneurs involved in the professional transport of vehicles related to water sports. Thanks to its construction and relatively light weight, it is also possible to comfortably and safely transport flat-bottomed boats.
TRAILER FOR TRANSPORTING TWO WATER SCOOTERS (VARNISHED)
---
The trailer for transporting two water scooters is equipped with four skids made of impregnated wood covered with a durable upholstery. Skids adjustable in two planes allow the trailer to be adapted to a scooter of any width.
This trailer with a GVM up to 1300 kg, has an increased loading space with dimensions of 3994×2539, and can be loaded even with the largest jet-skis available on the market.
The trailer is protected against corrosion with a hot-dip galvanized layer. Optionally, it can be painted white, black or any other color from the RAL palette.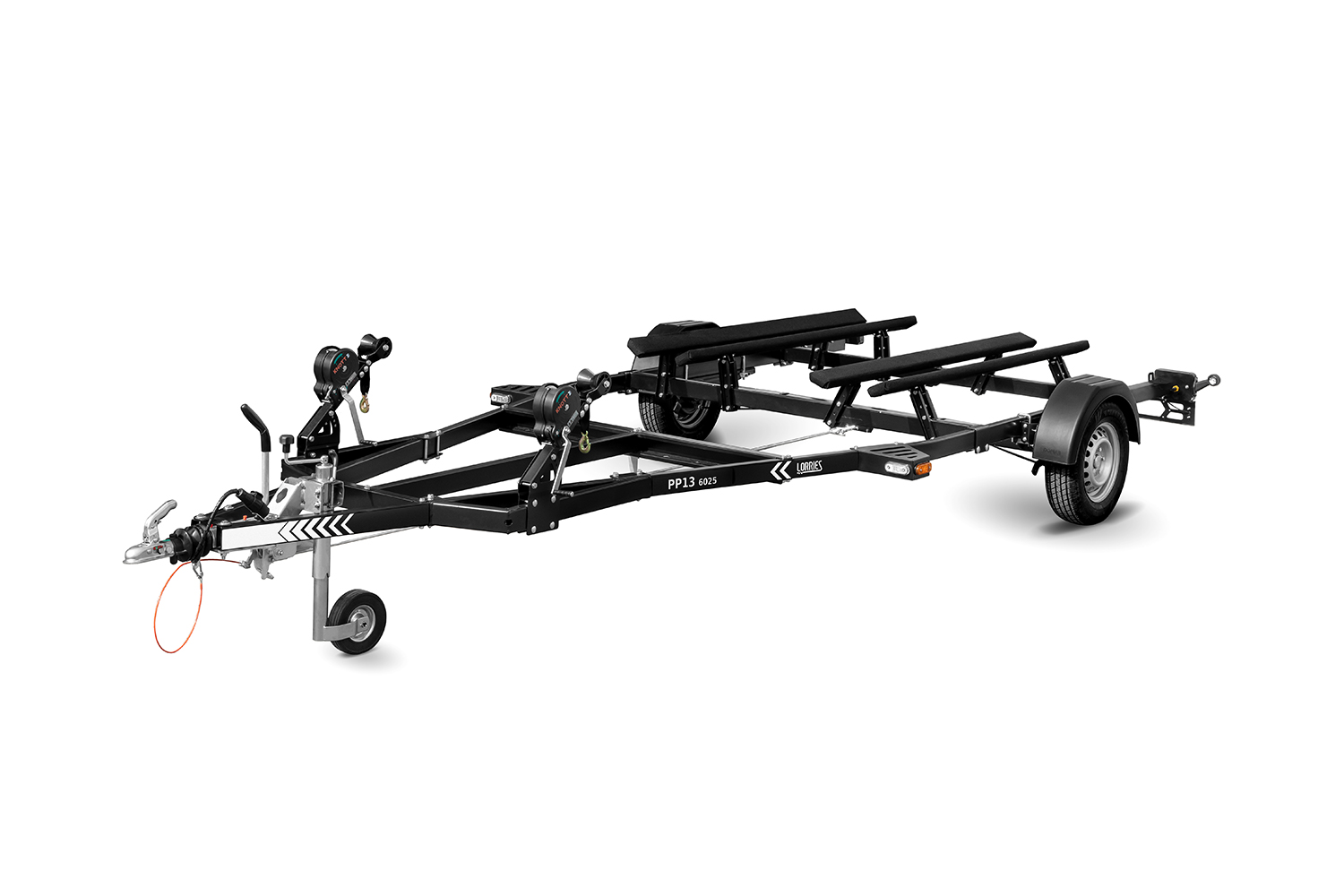 SOLUTIONS PRATIQUES
---
As standard, the trailer has been, i.a., equipped with tilting LED lamps. Thanks to this solution, there is no possibility of damaging the water scooter while arriving. LED technology extends the life of the lighting, and the Bayonet connectors used in them allow for easy removal of lamps, if necessary, and guarantee the waterproofing of the entire system. Lighting is an integral part of the vehicle and is intuitive to use. They can be easily unlocked and set in the appropriate arrangement enabling the introduction or bringing of a water scooter.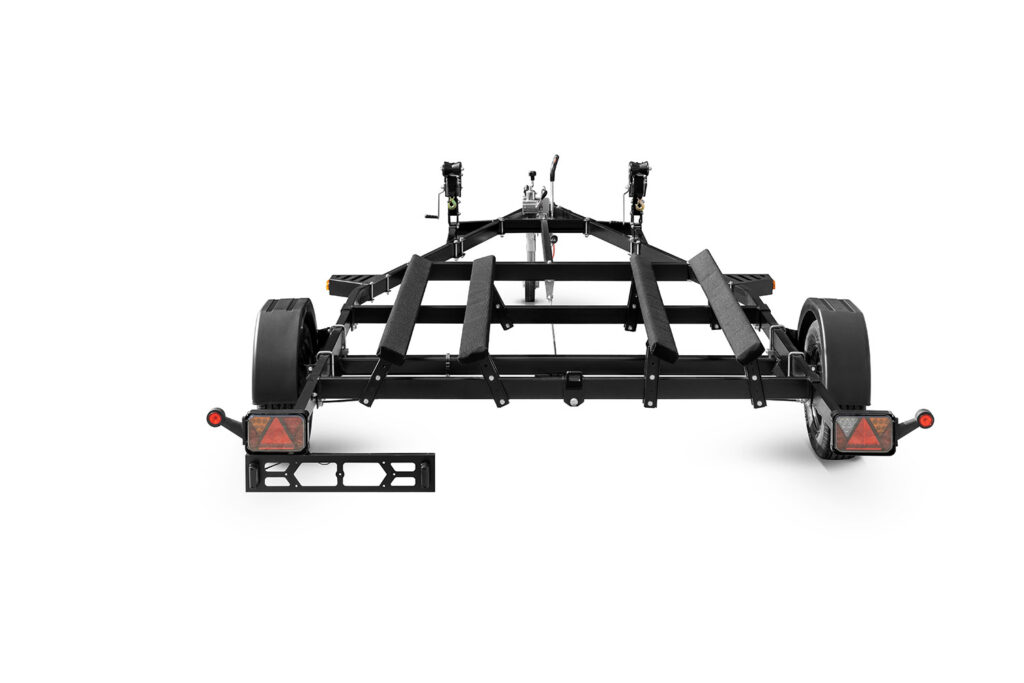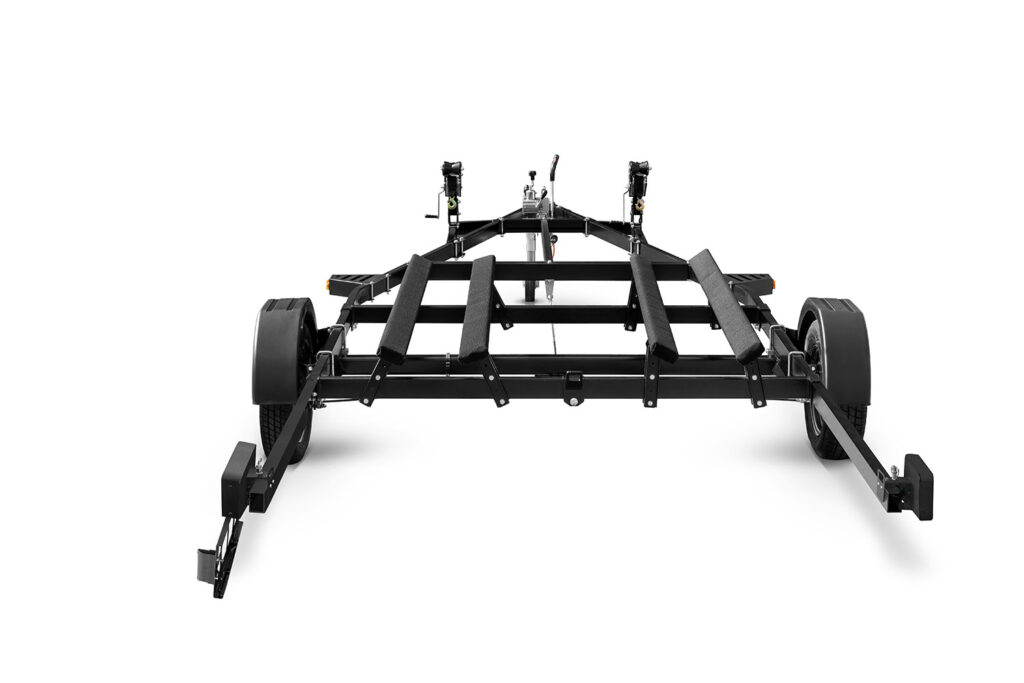 In addition, the trailer axle is equipped with the WPS (Waterproof system) — additional hub sealing, which protects the bearings against the water. This allows to significantly extend the life of the bearings, hubs and the axle itself.
STANDARD AND ADDITIONAL EQUIPMENT
---

The model is equipped as standard with 6 holders that allow to securely and confidently fasten the load with straps. The trailer can be equipped with additional holders, which will allow even better and more effective hooking of the jet-ski from each side.
Depending on the center of gravity in the trailer, we can adjust the axle alignment in relation to the frame ourselves. The rear bumper beam has been removed from the trailer, and the trailer is now more functional in use.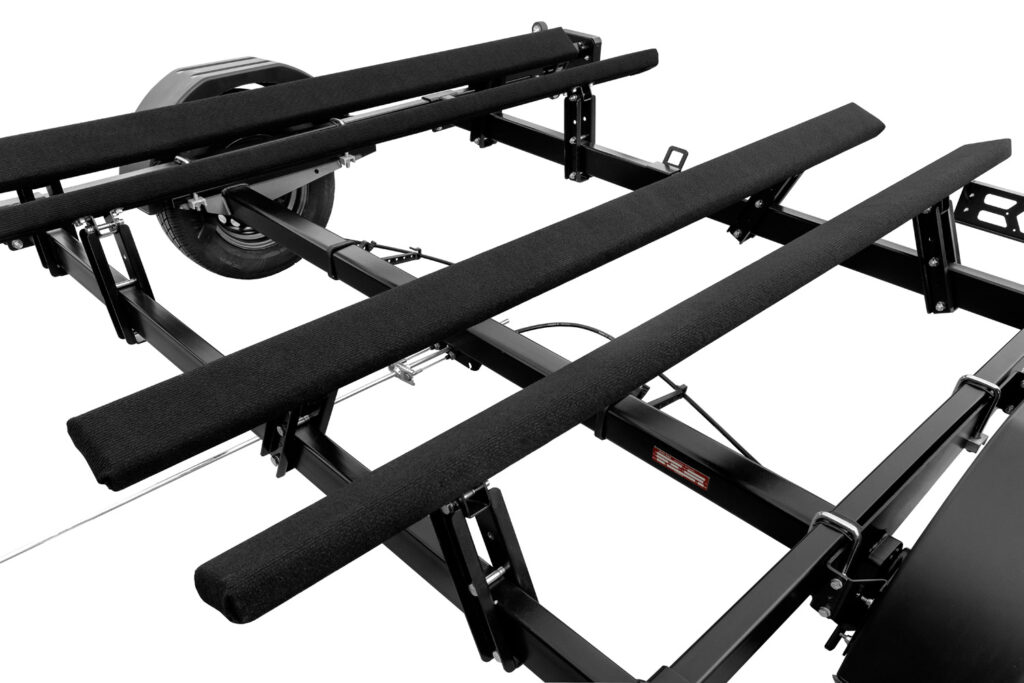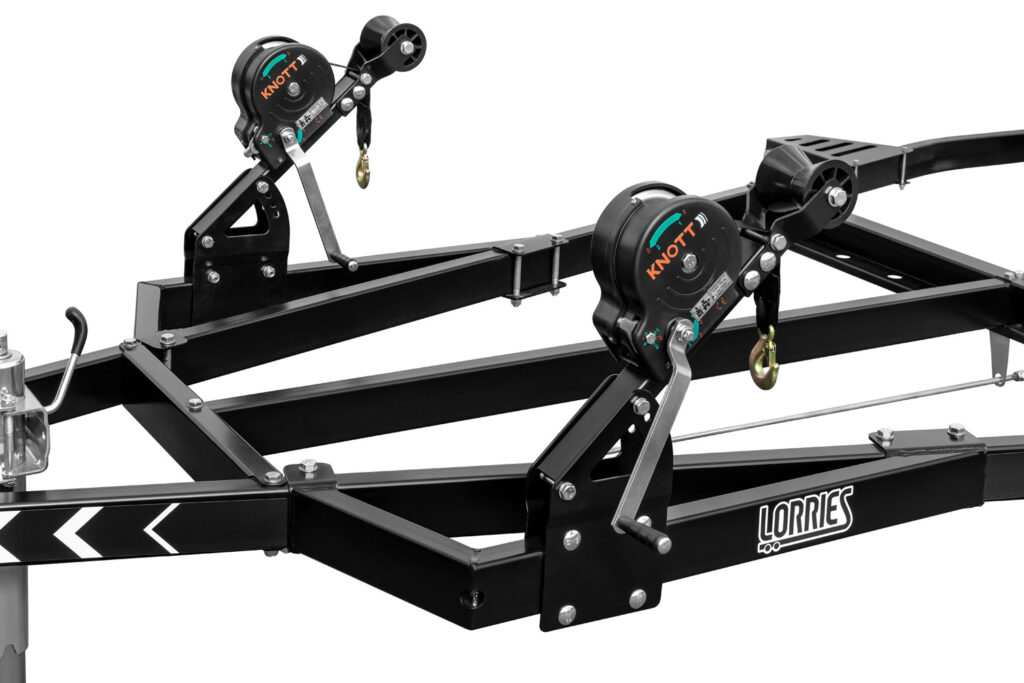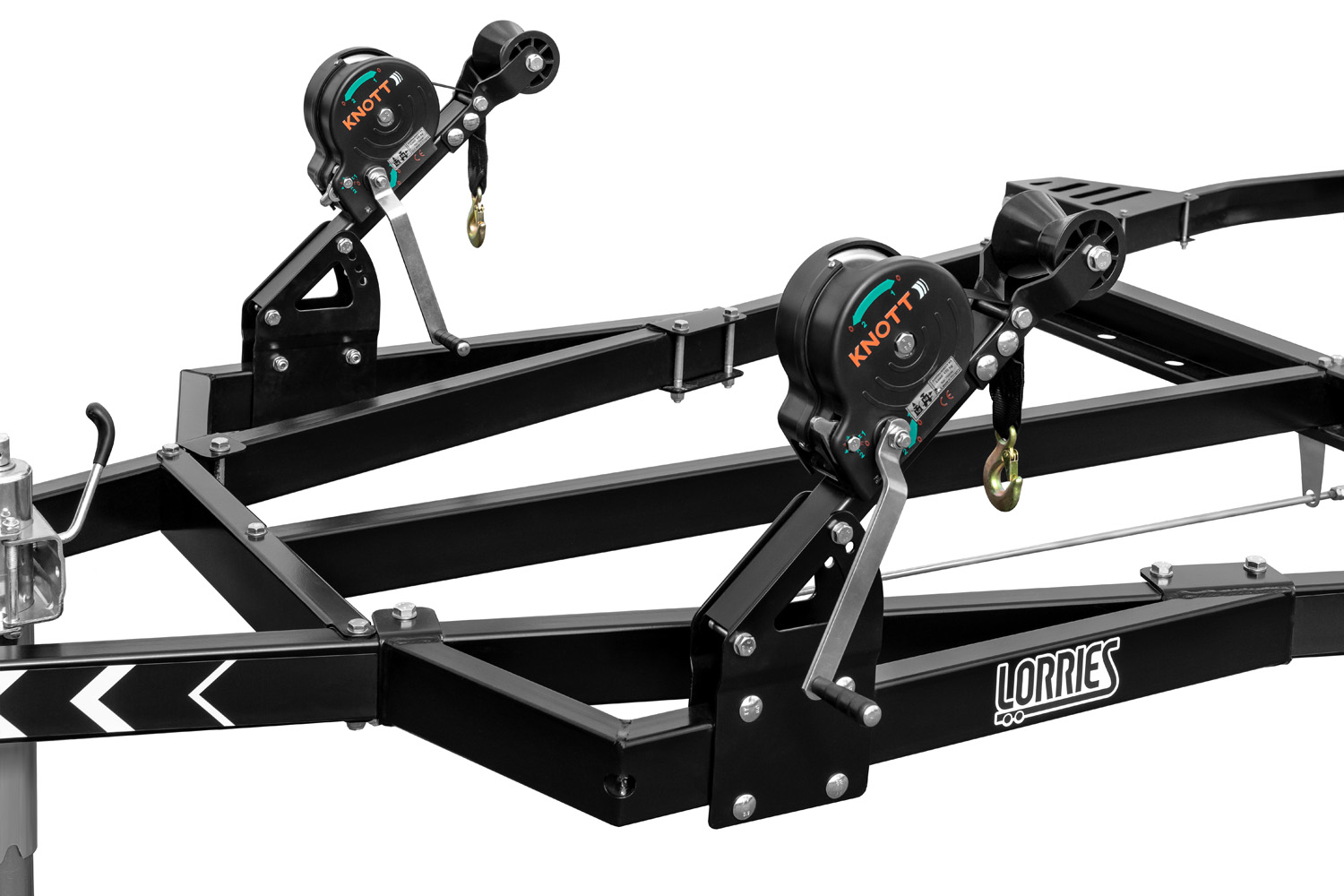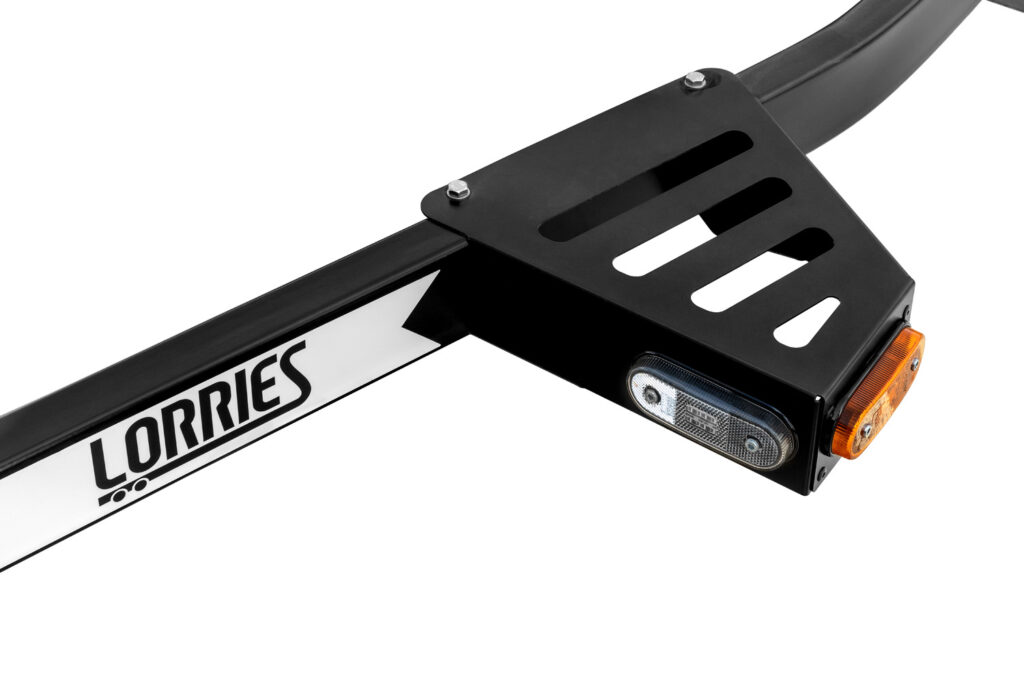 This model is equipped with two manual belt winches and adjustable poles. In addition, as standard, it has LED lamps, a support wheel, a bow roller and steel rims, size R13. wciągarki ręczne pasowe z regulowanymi słupkami. Dodatkowo w standardzie posiada lampy LED, koło podporowe, rolkę dziobową oraz felgi stalowe o rozmiarze R13.
In addition to the usual amenities, it can also be equipped with shock absorbers on the axle and mounting to them, a drum washing system or aluminium rims.
STANDARD EQUIPMENT OF A TRAILER FOR TRANSPORTING A WATERBOARD WITH SKID-ROLLERS
---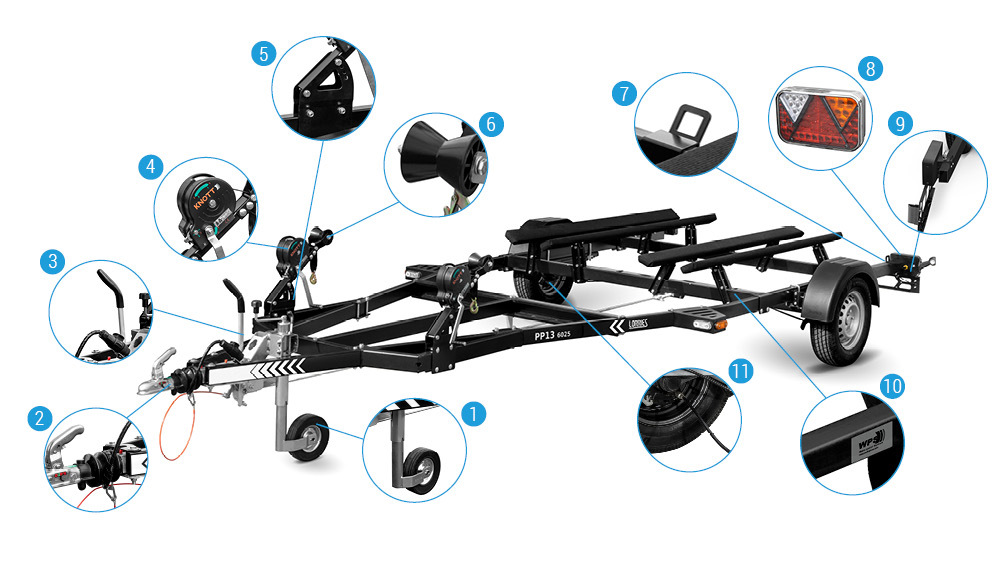 Support wheel/ Jockey wheel
Overrun brake
Parking brake
Manual winch
Adjustable winch post
Bow roller
Set of belt fasteners
LED lights
Tilting lamp system
Waterproof system
Rinsing the drums
Technical data
Trailer PP13-6025 L
Gross vehicle weight [kg]
1300
Maximum length of the loading surface [mm]
3994
Maximum width of the loading surface [mm]
2539
Complete kerb weight [kg]
306
External dimensions width x length x height [mm]
2583 x 5952 x 998
Side support
4 szt. płozy L=1950 mm
Standard equipment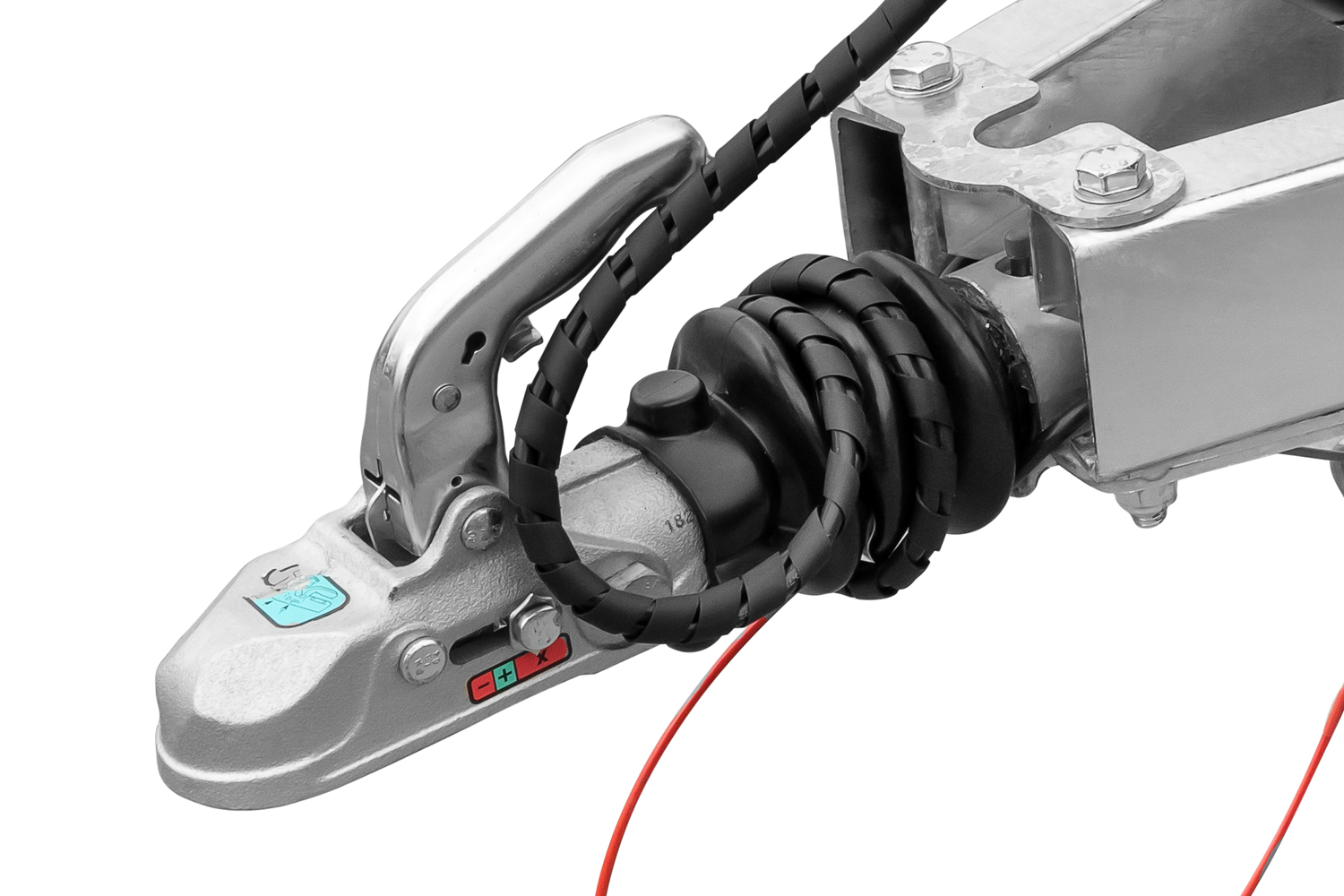 Overrun brake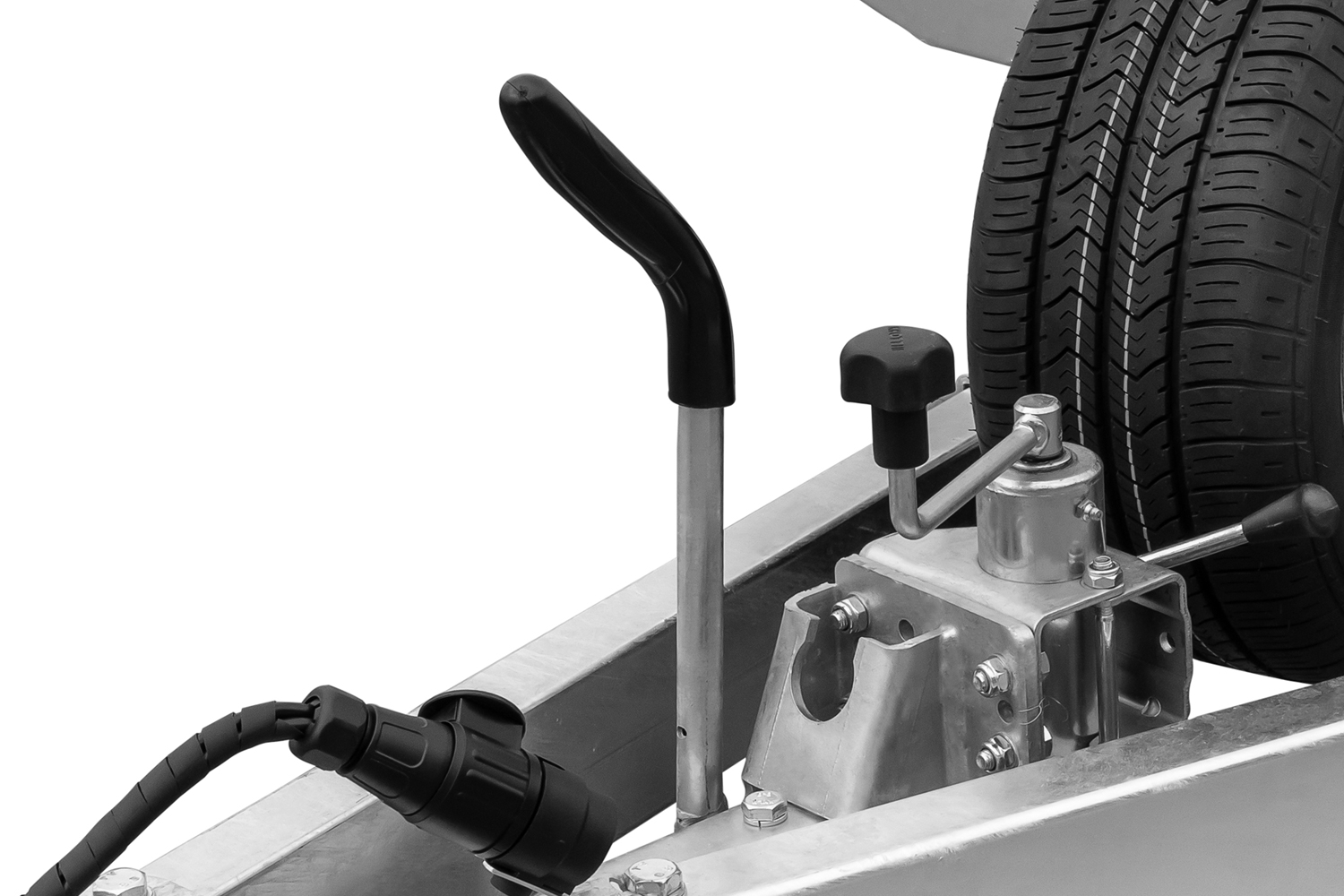 Parking brake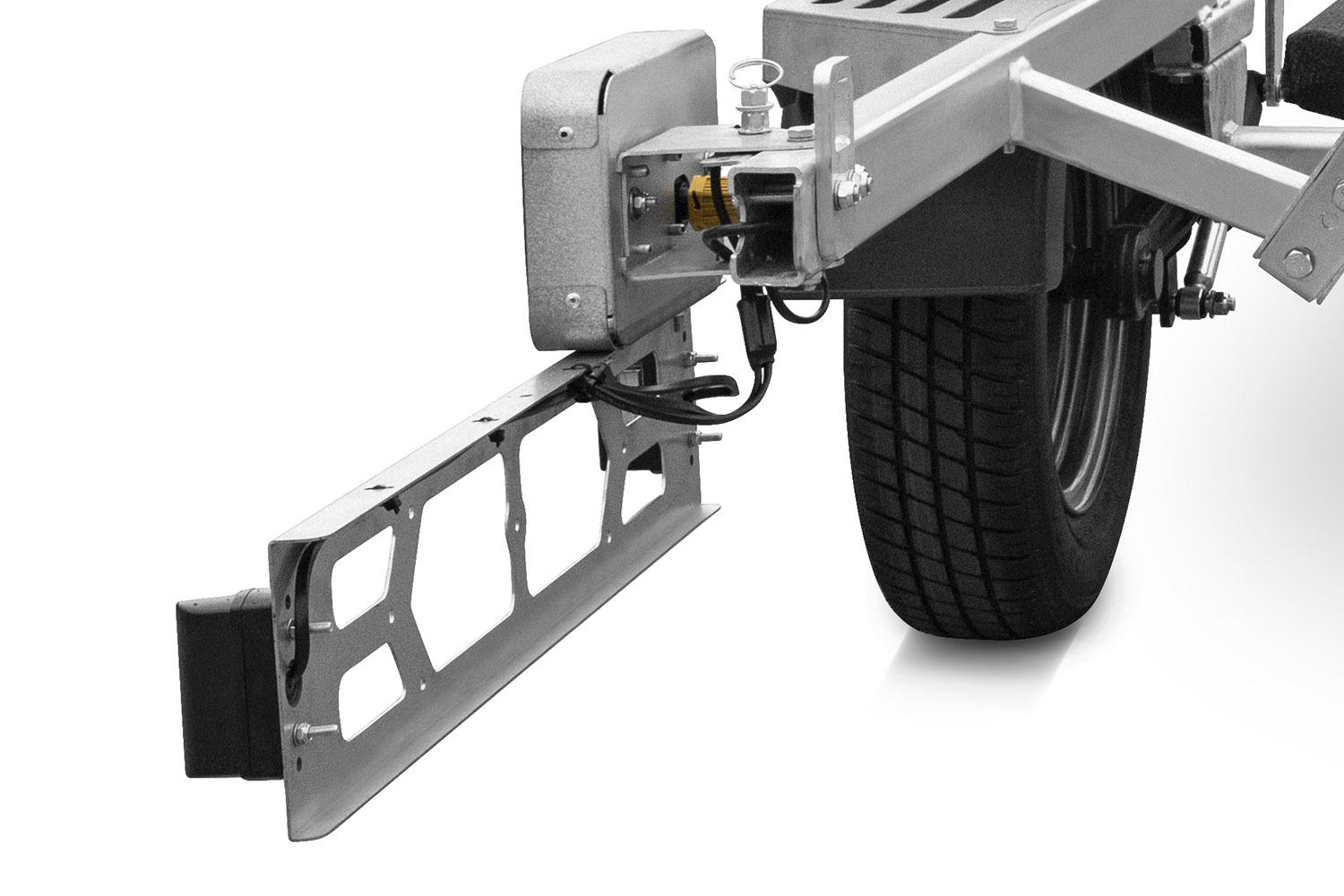 Tilting lamp system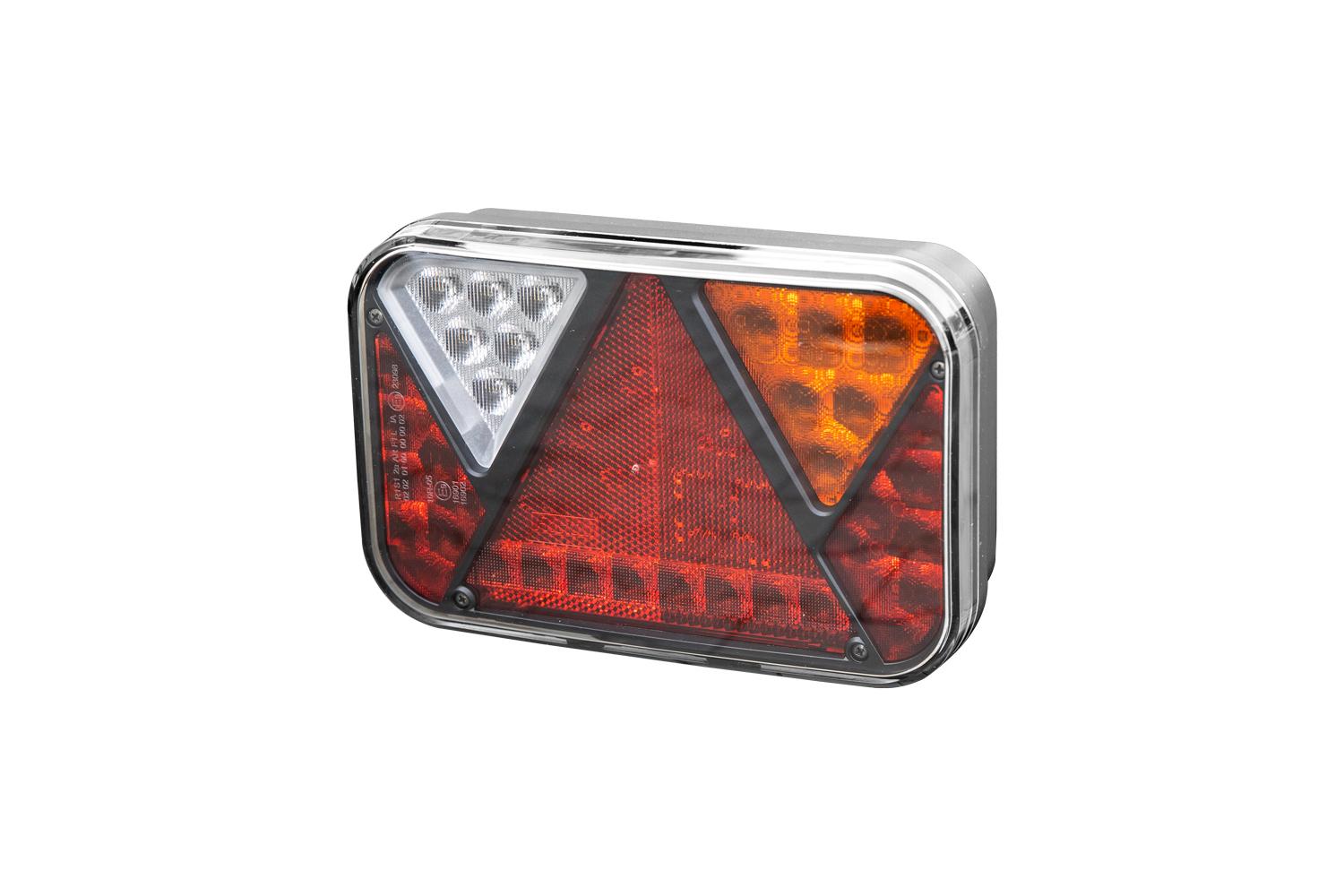 LED rear lamps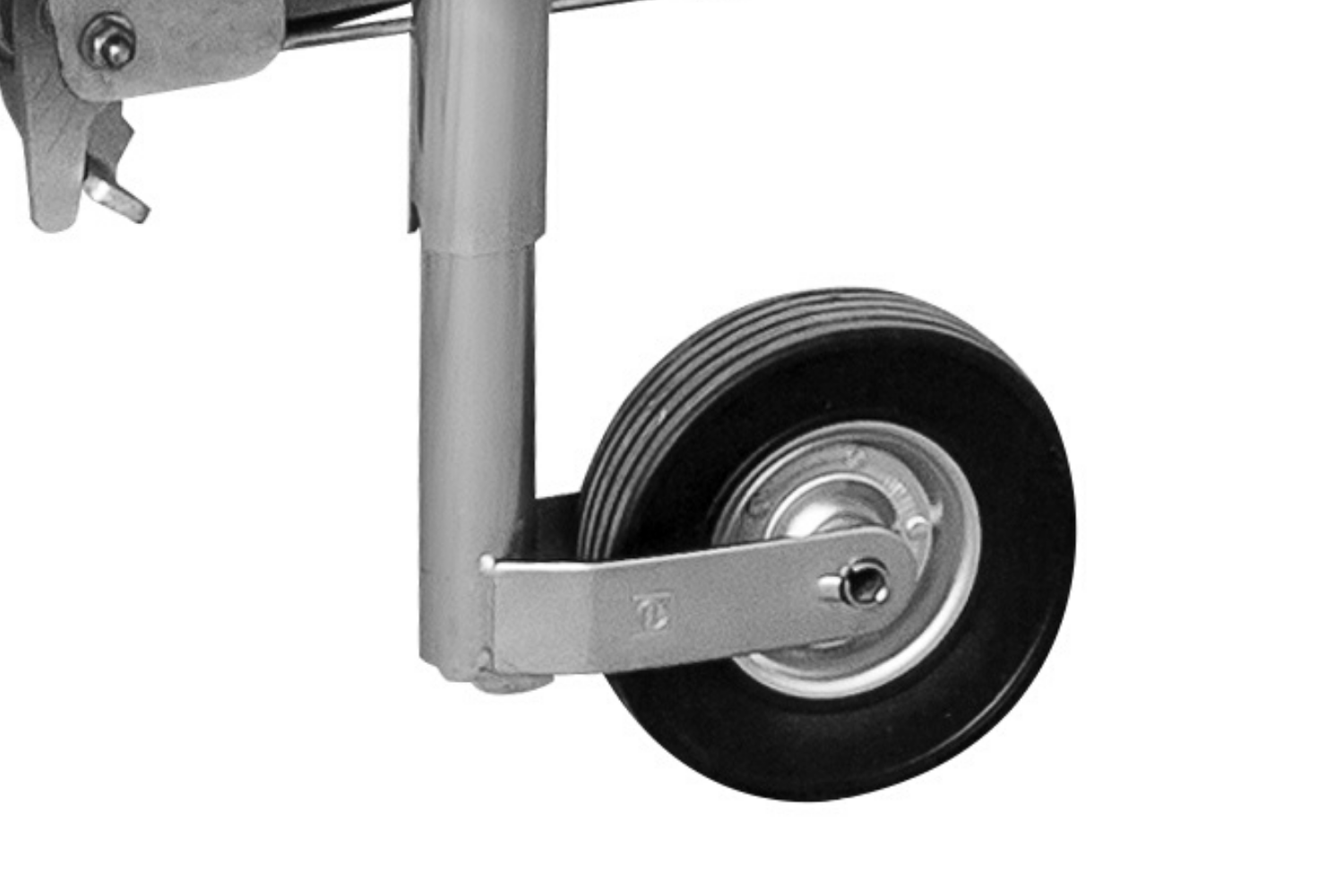 Support wheel/ Jockey wheel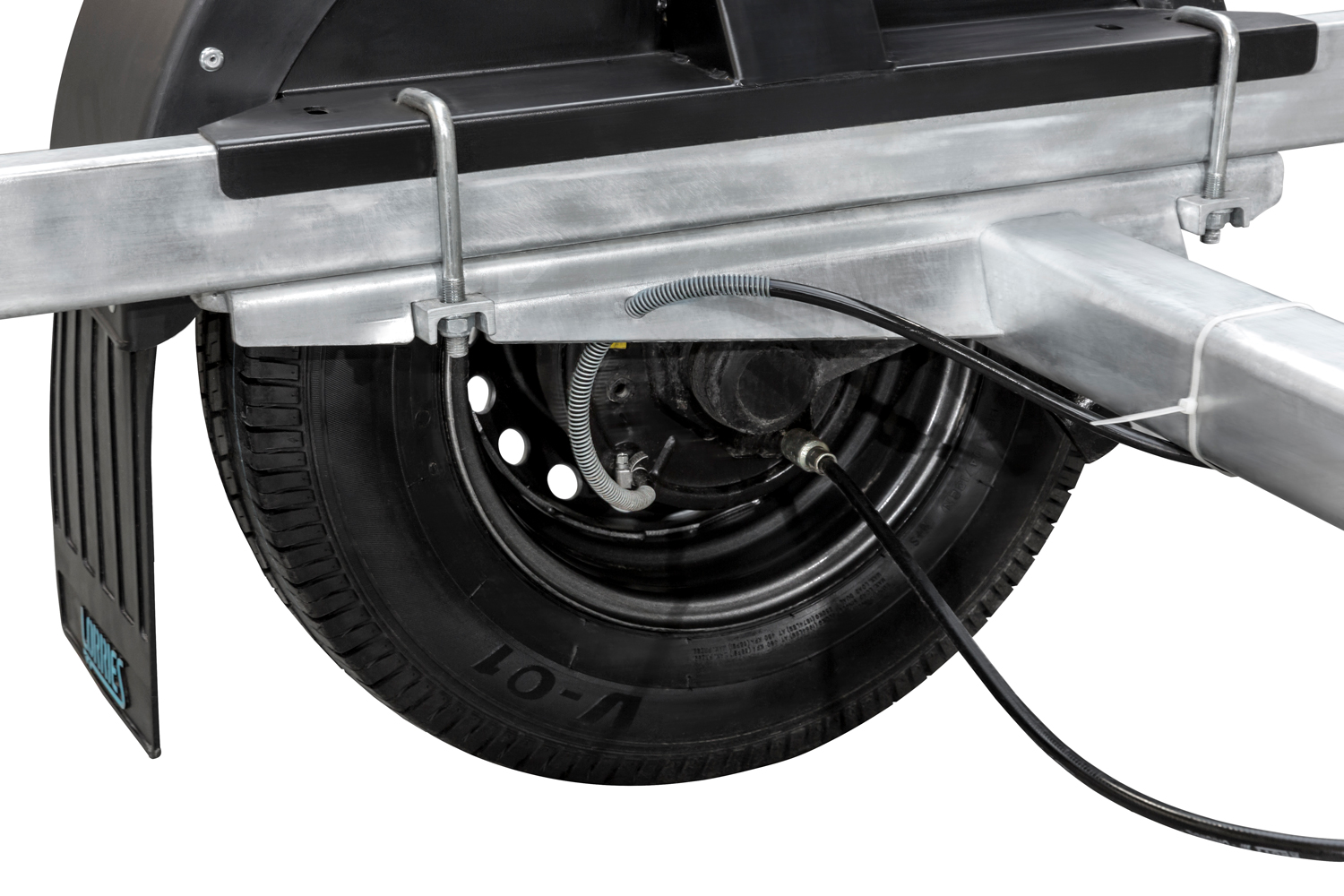 Rinsing the drums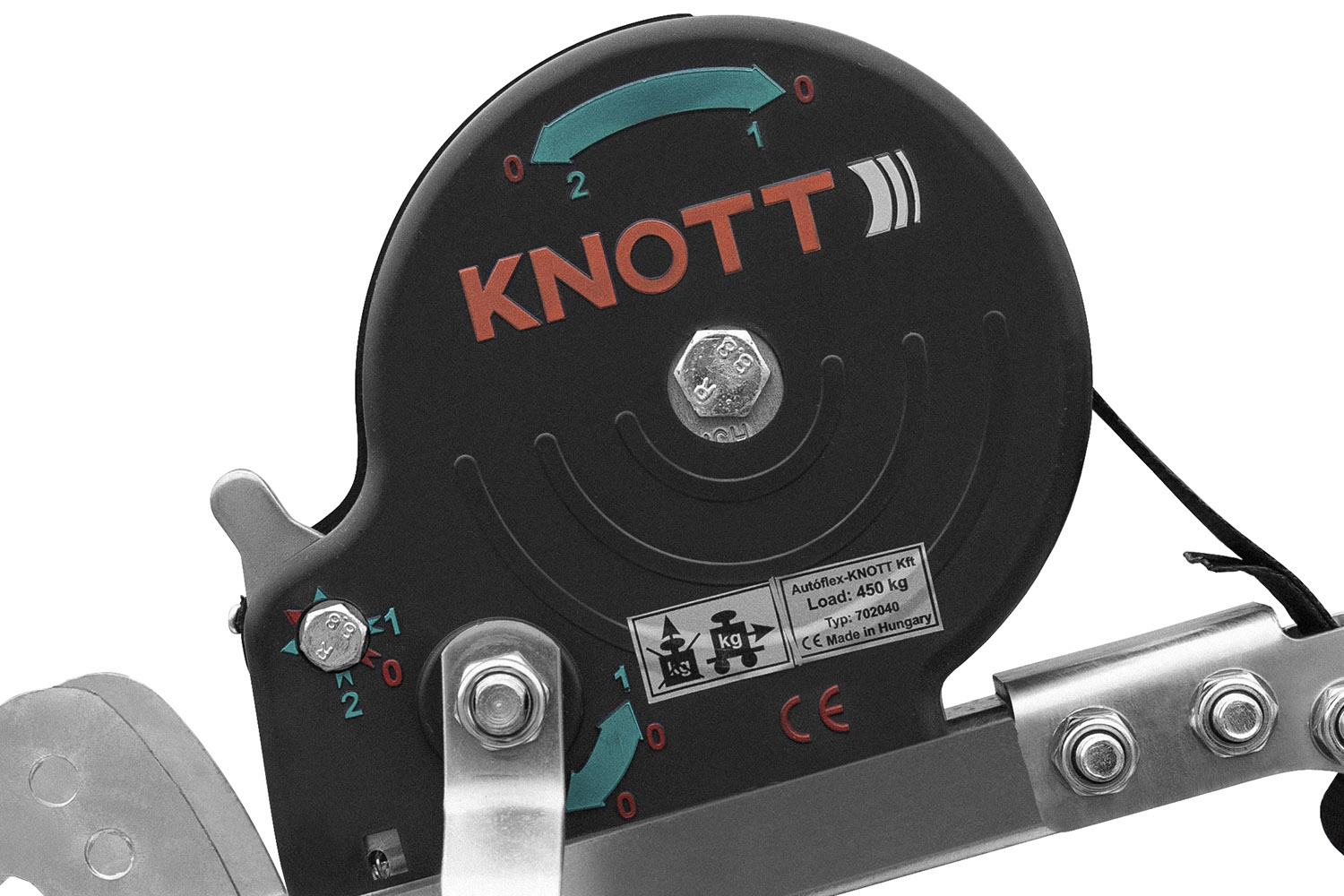 Manual winch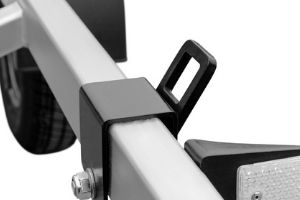 Set of belt fasteners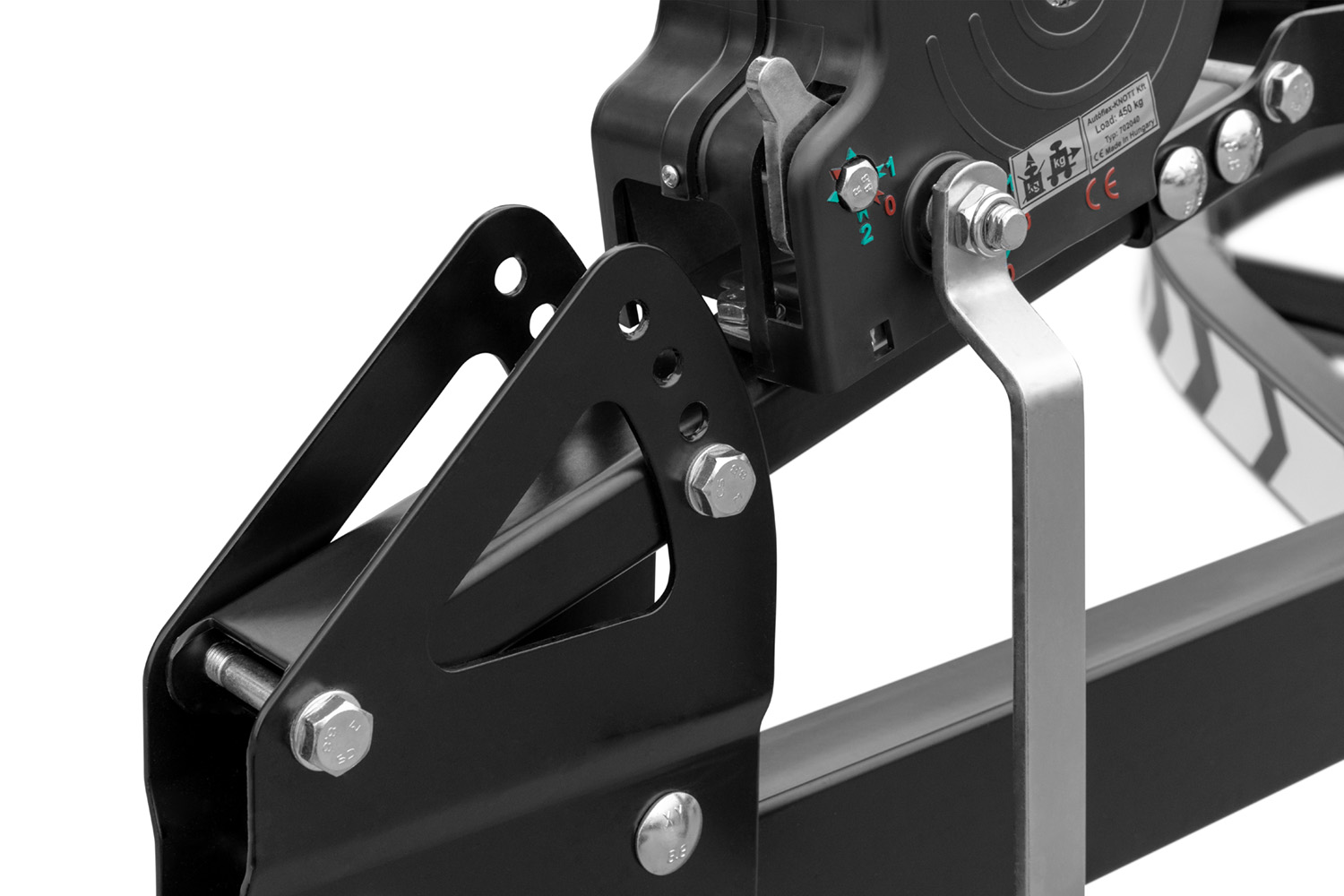 Adjustable winch post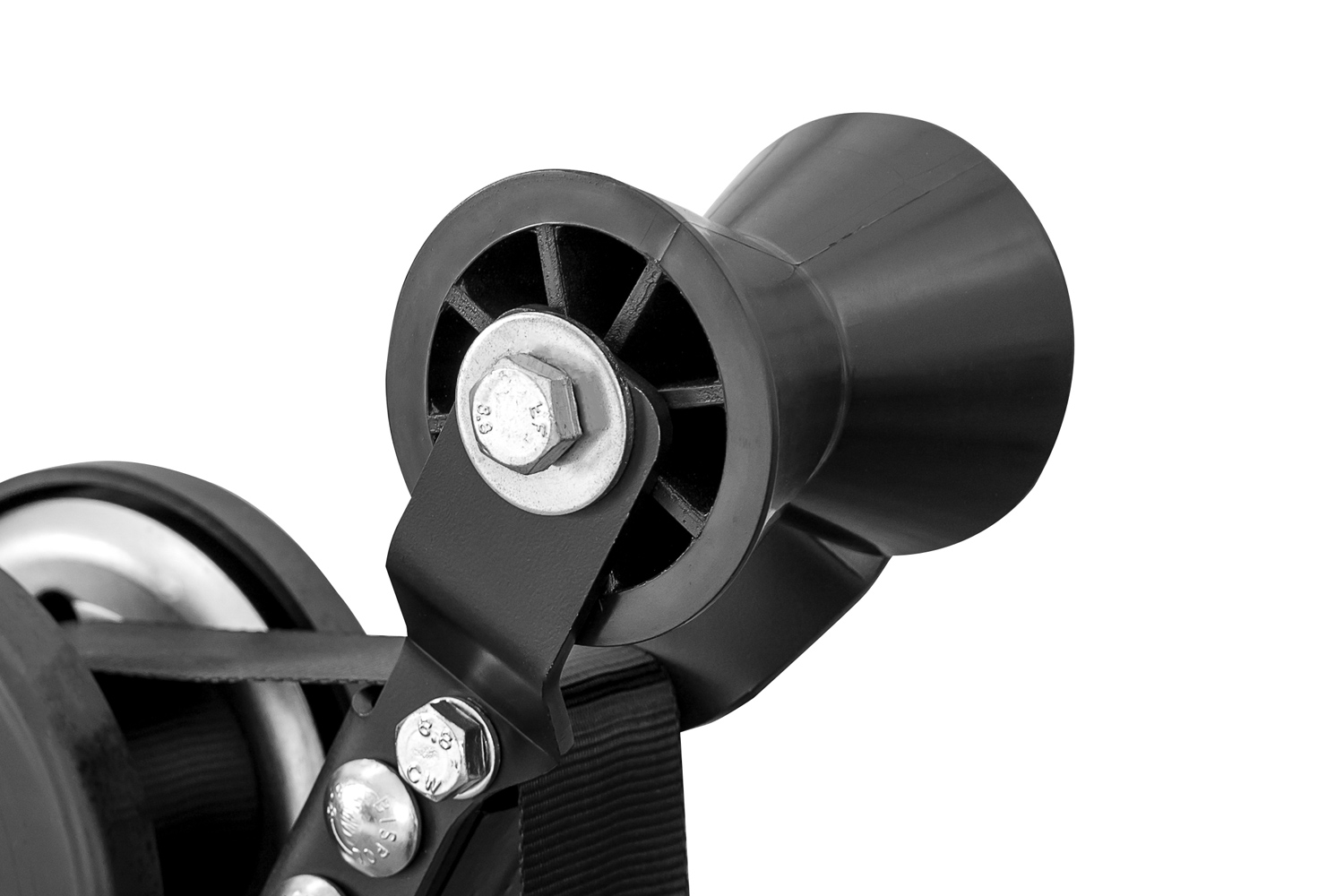 Bow roller
Additional equipment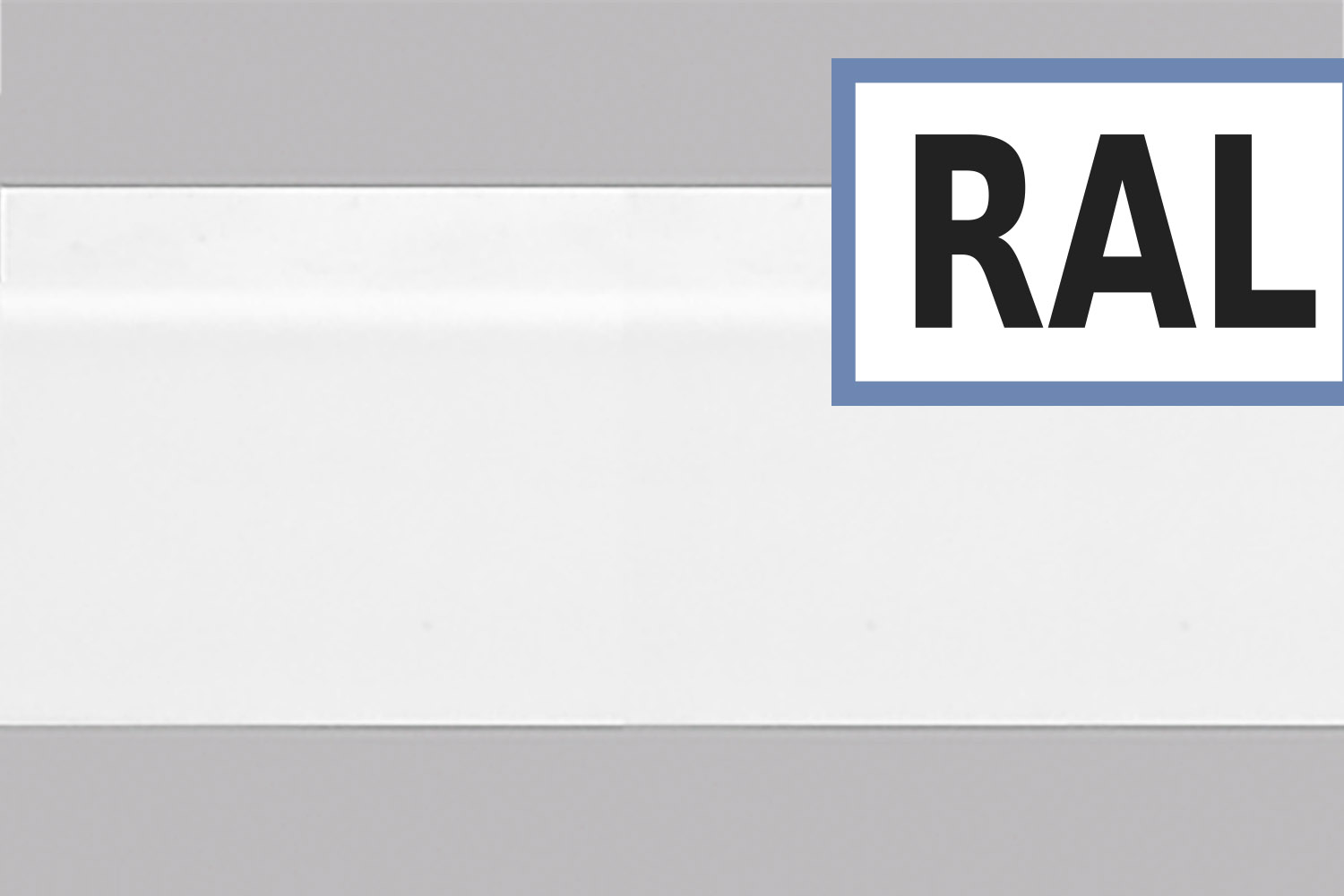 Powder painting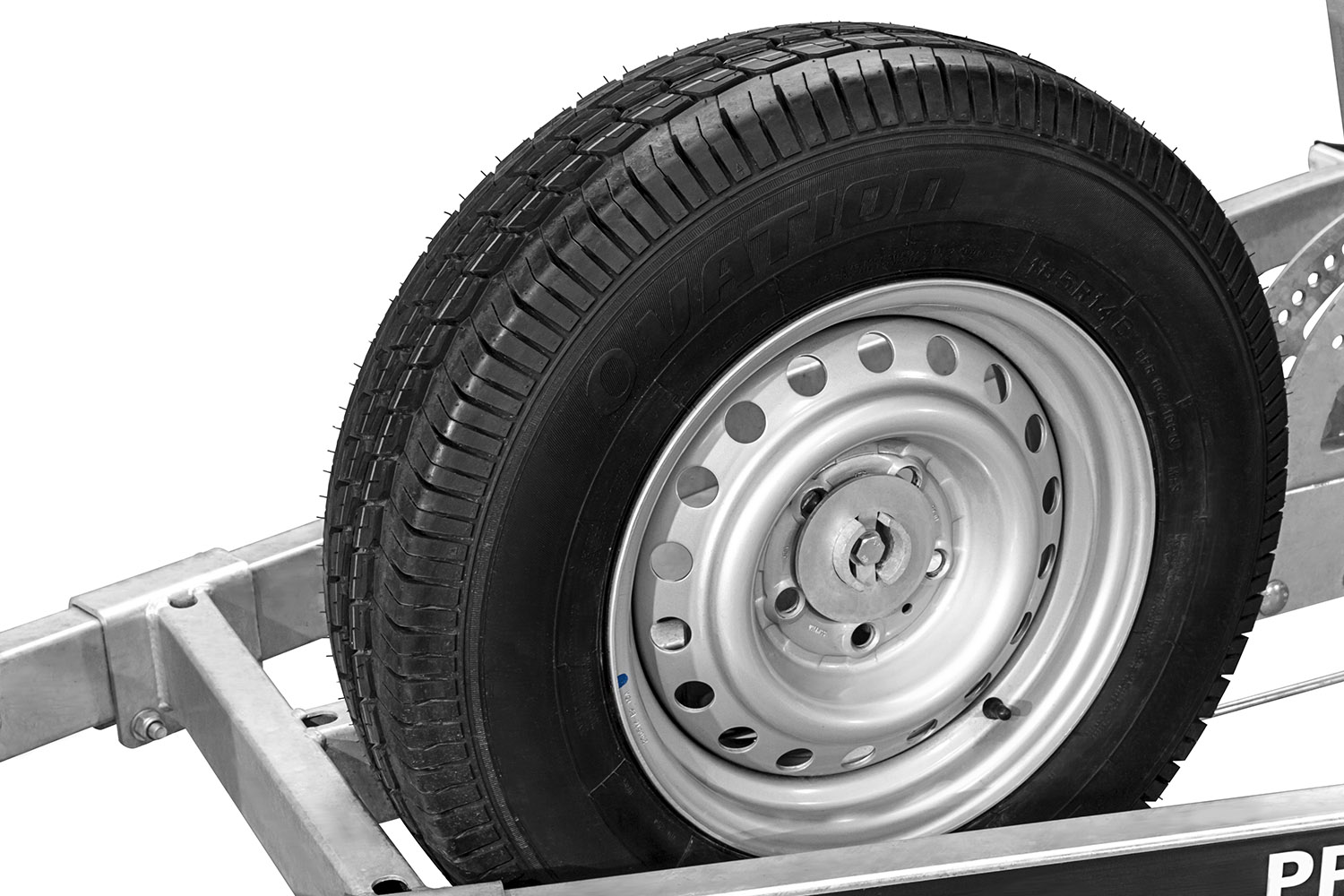 Spare wheel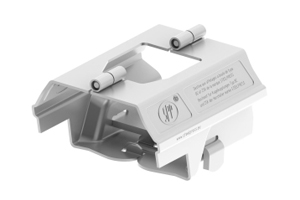 Anti-theft protection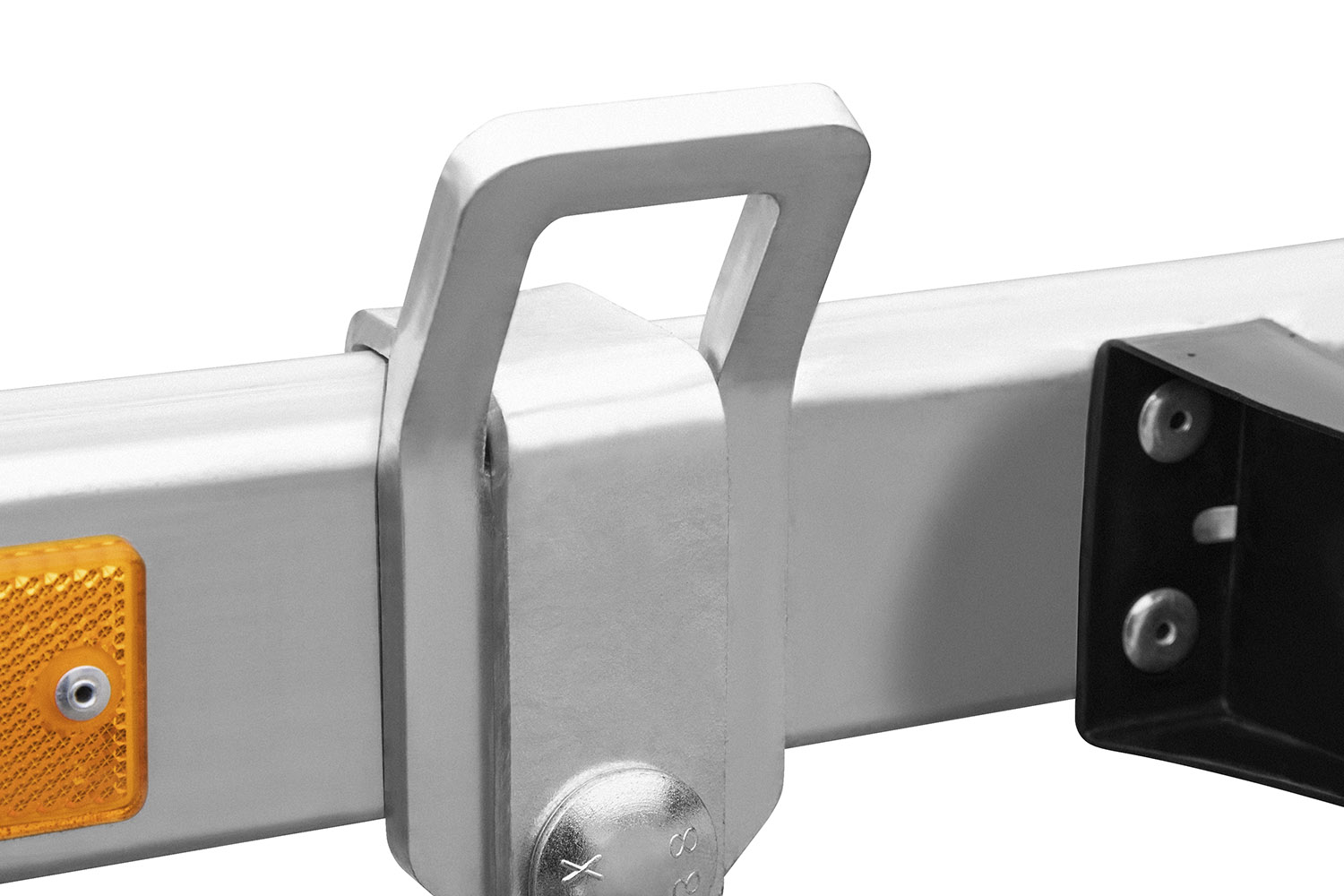 Additional set of belt fasteners (4 pcs.)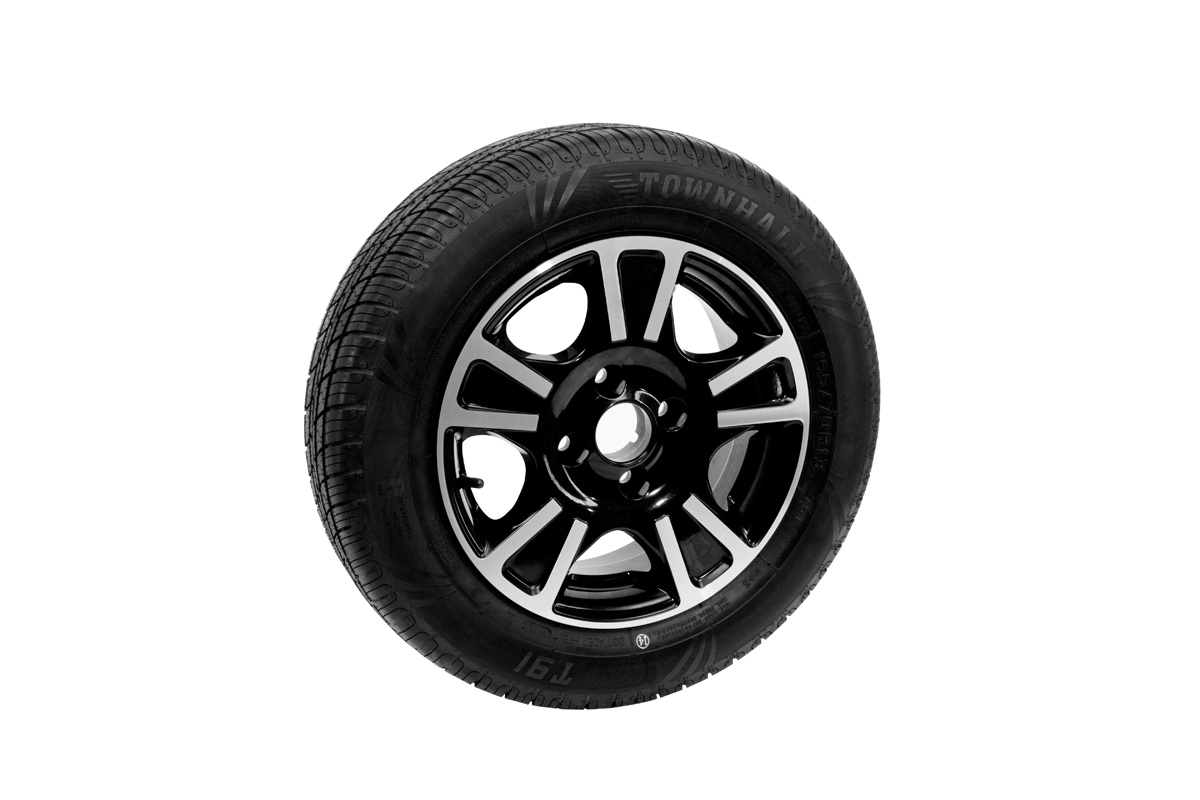 Aluminum rims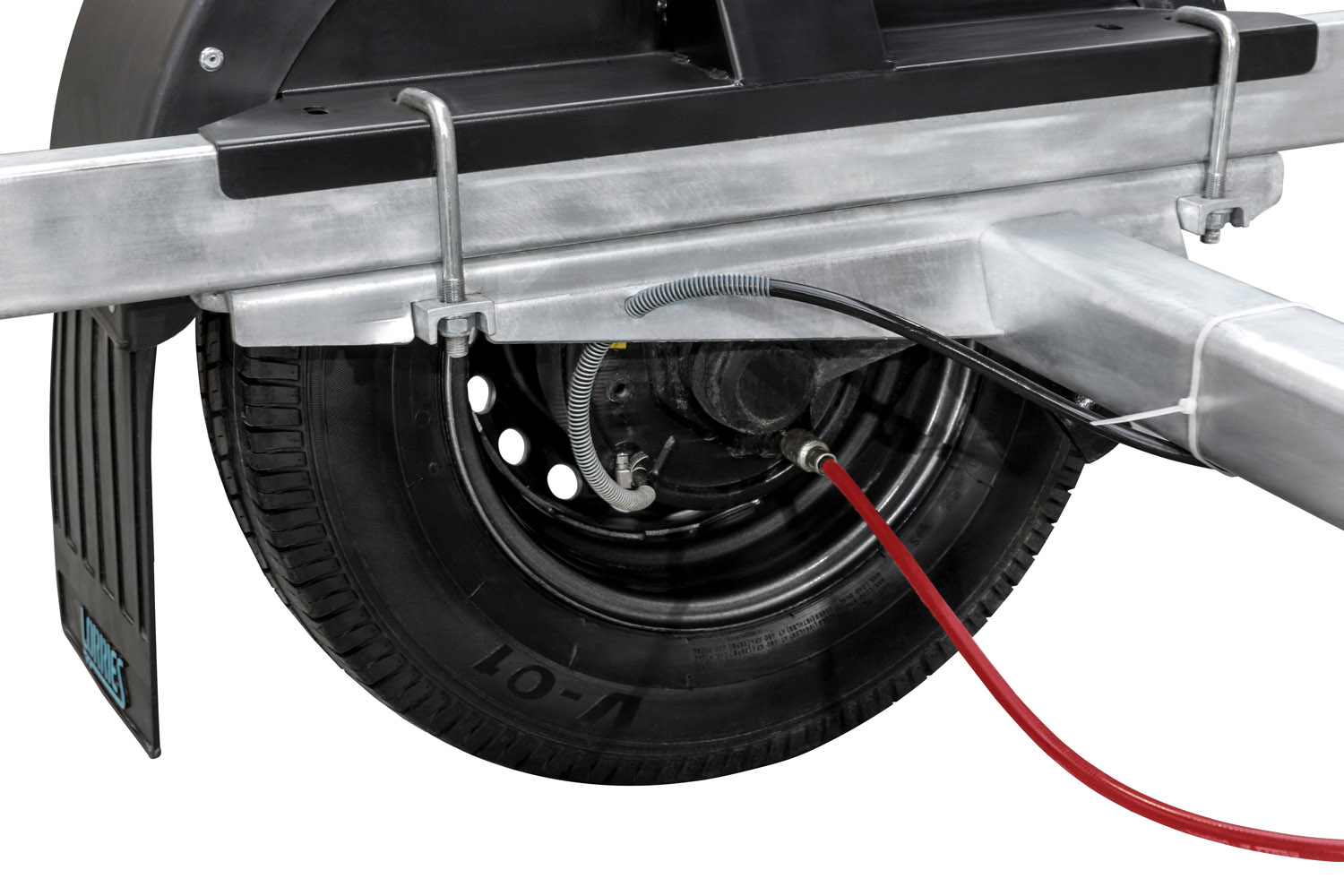 System płukania bębnów