Trailers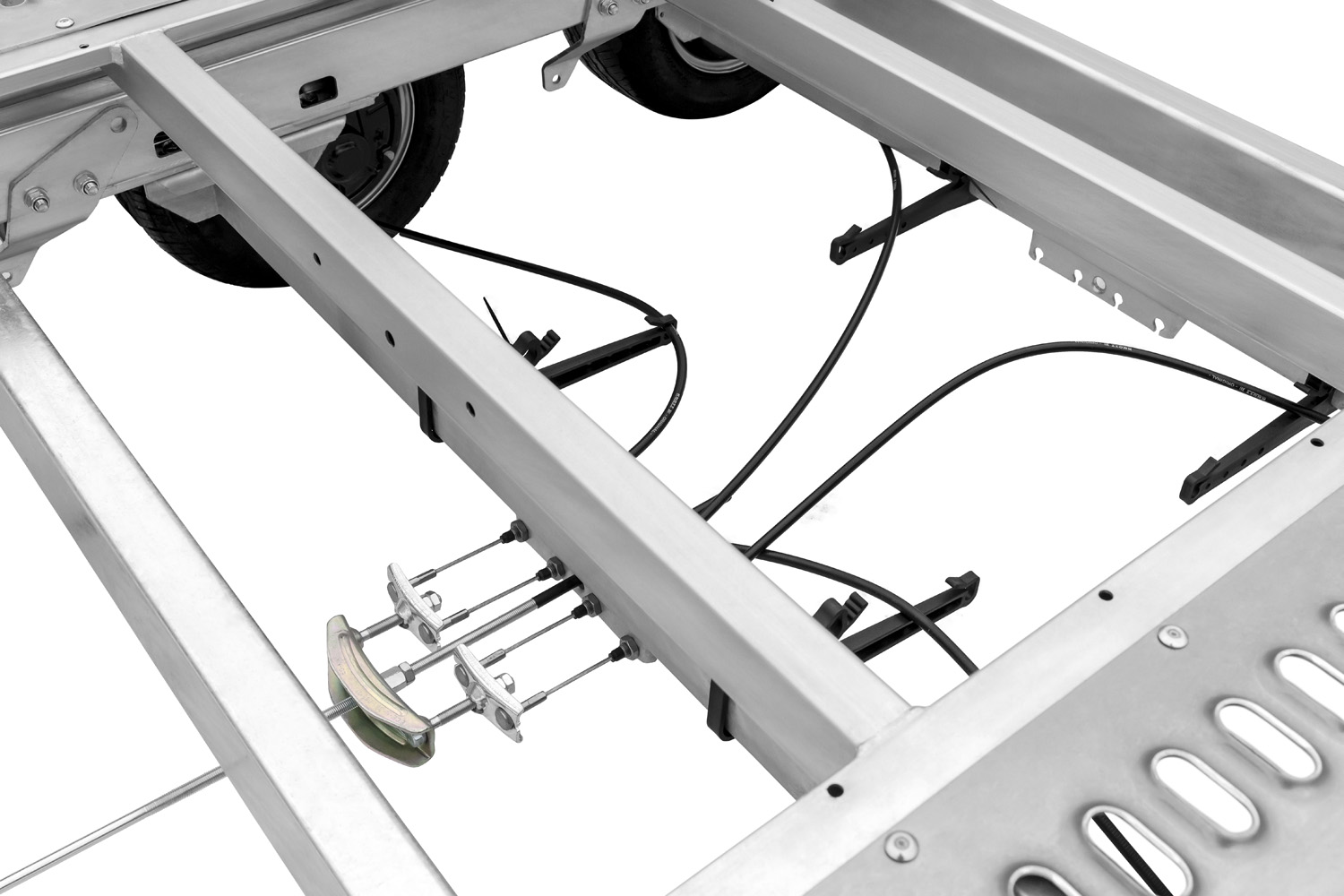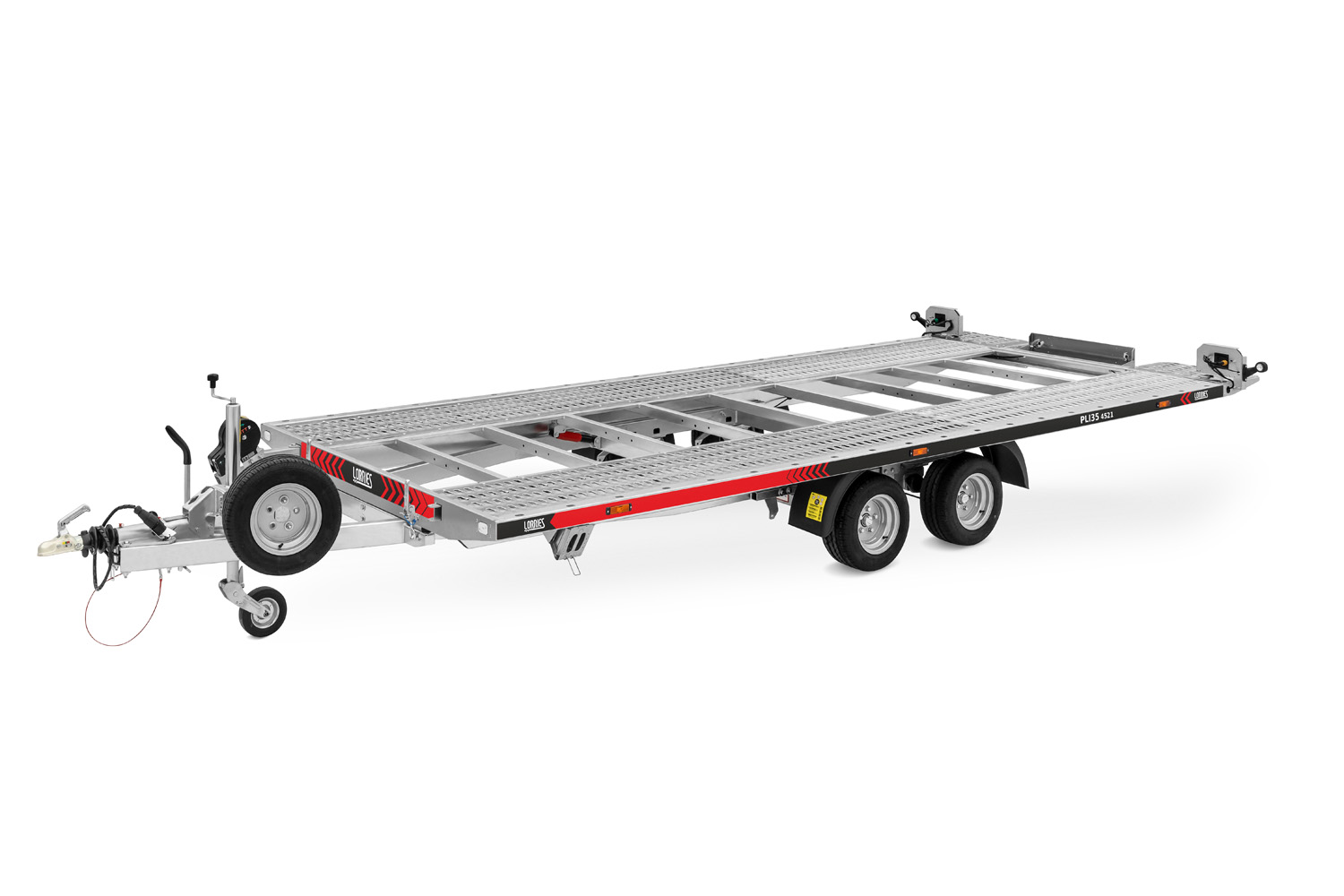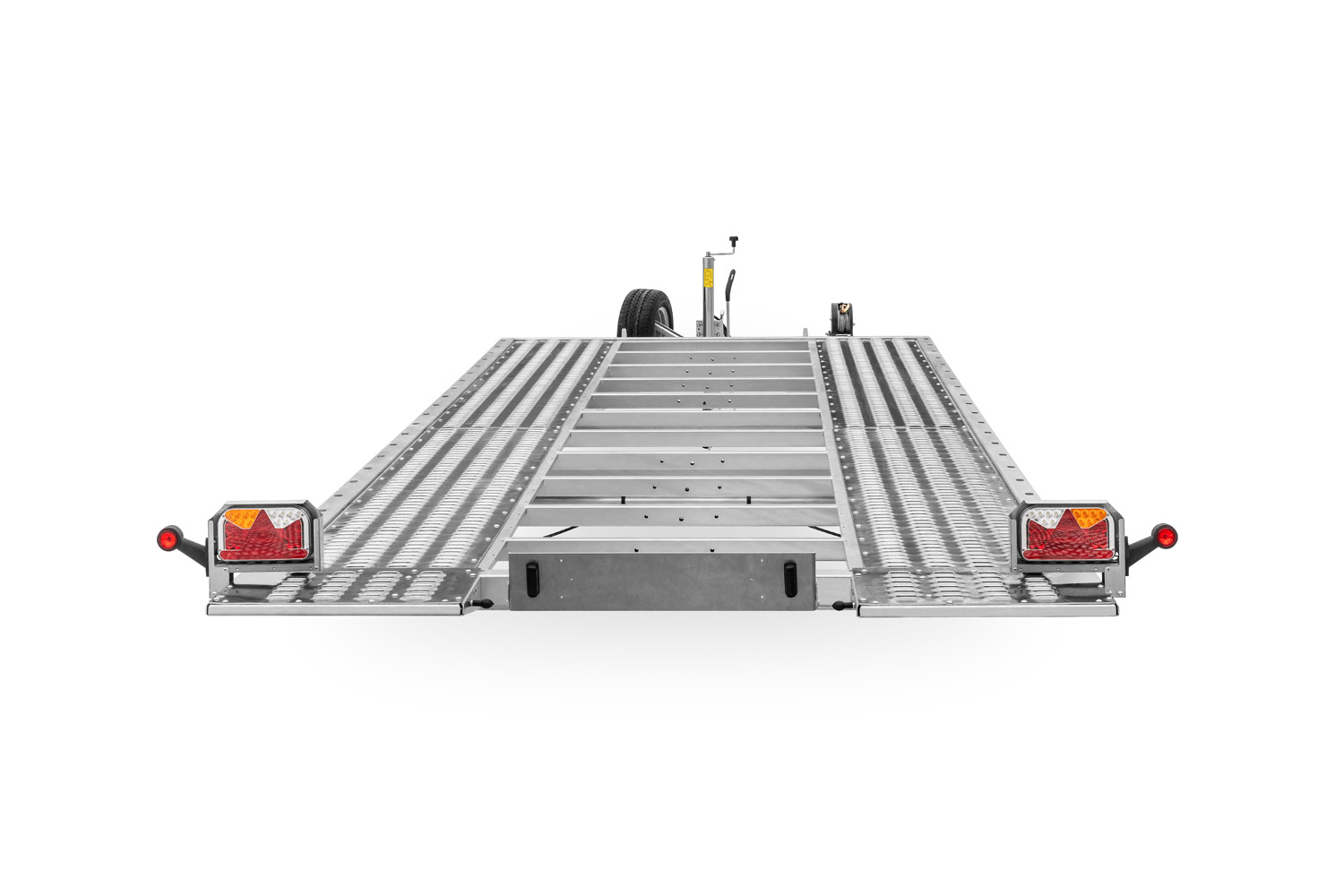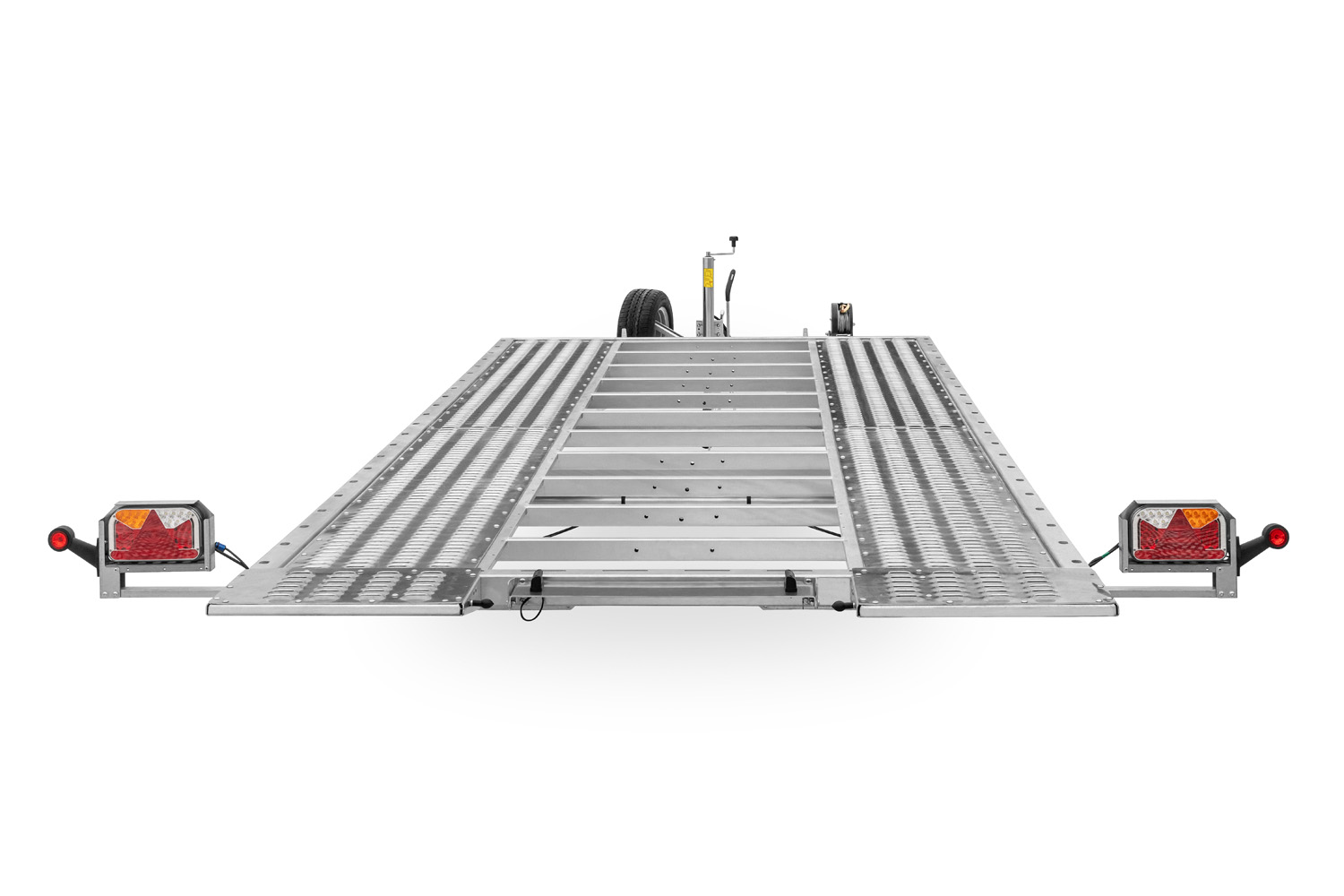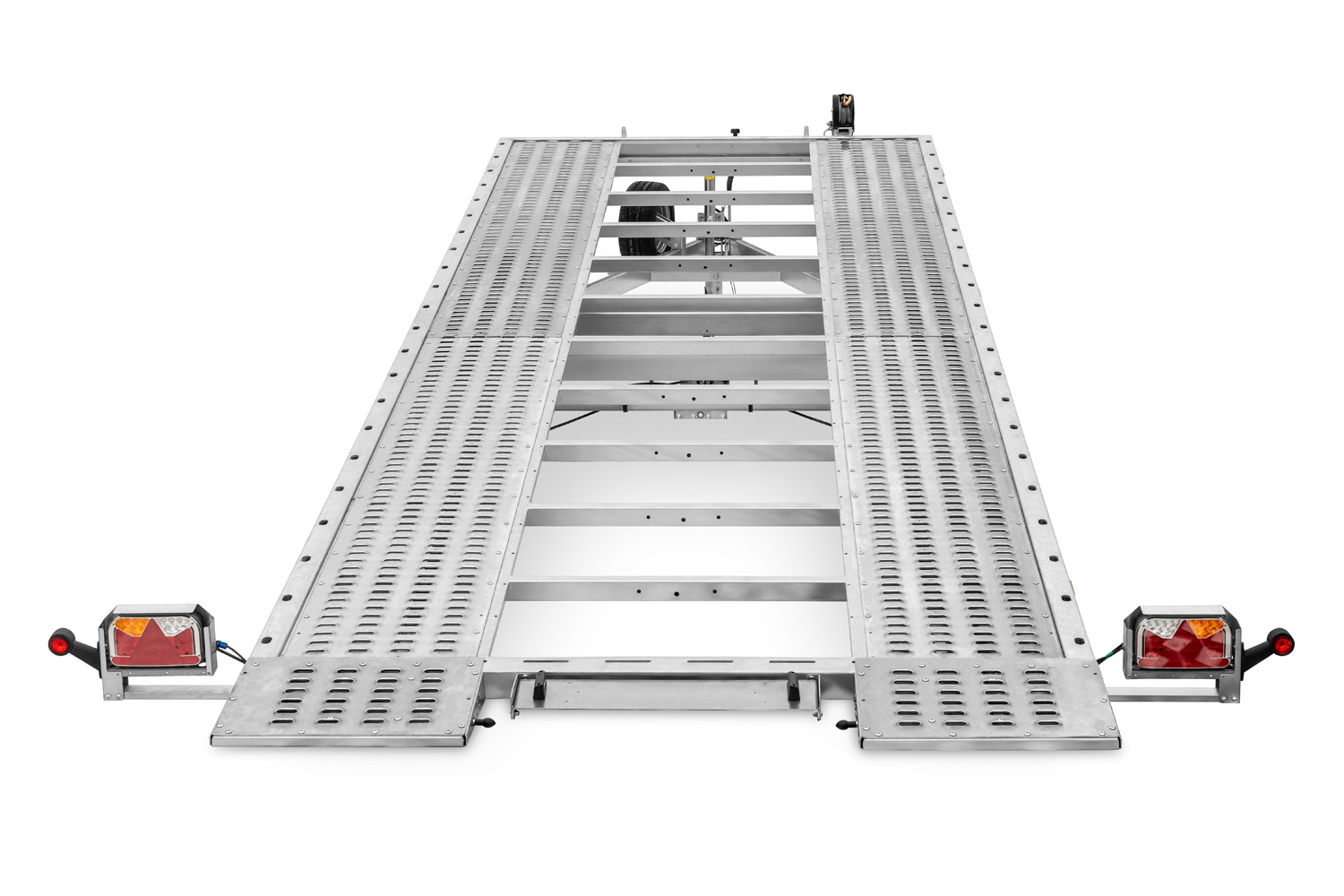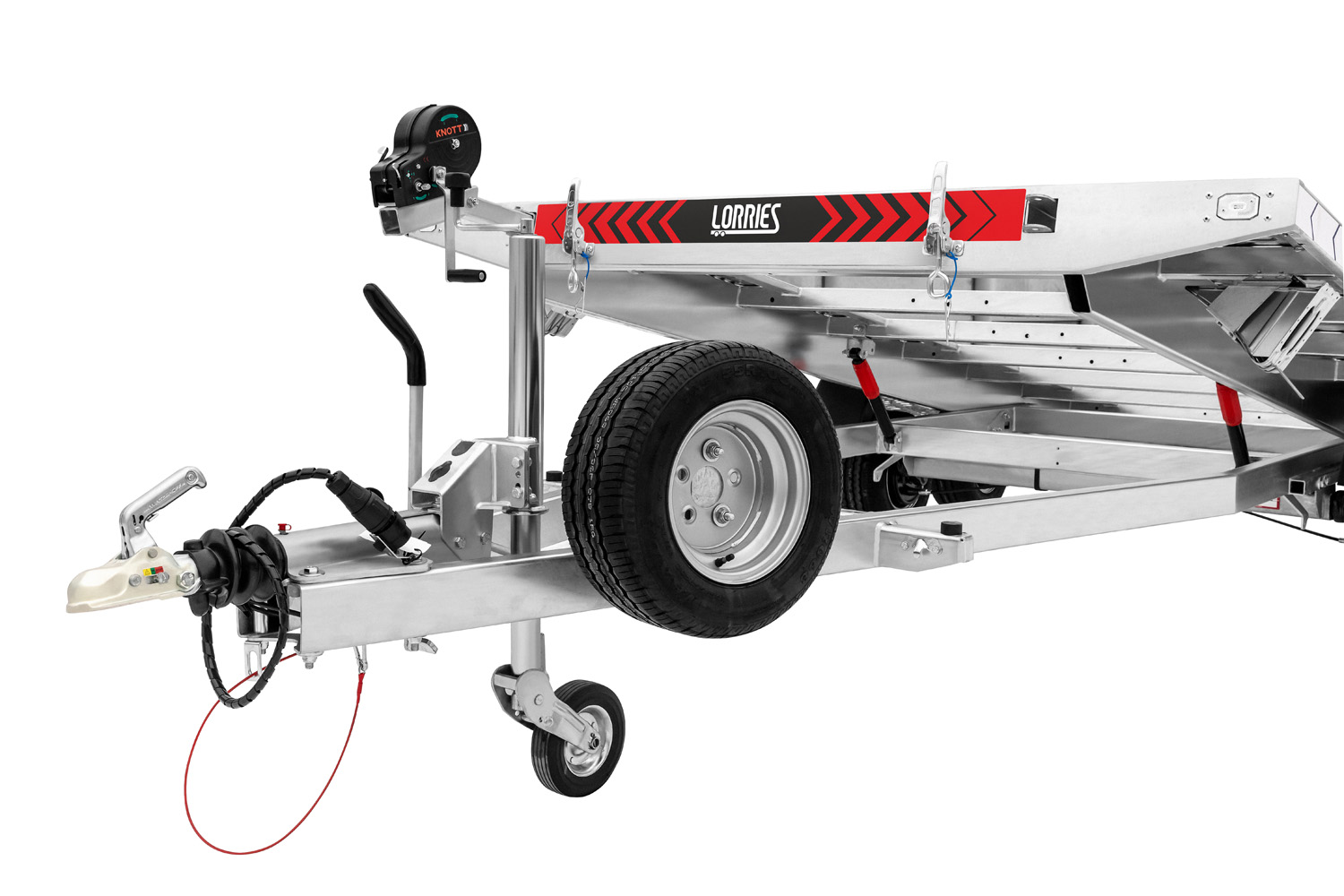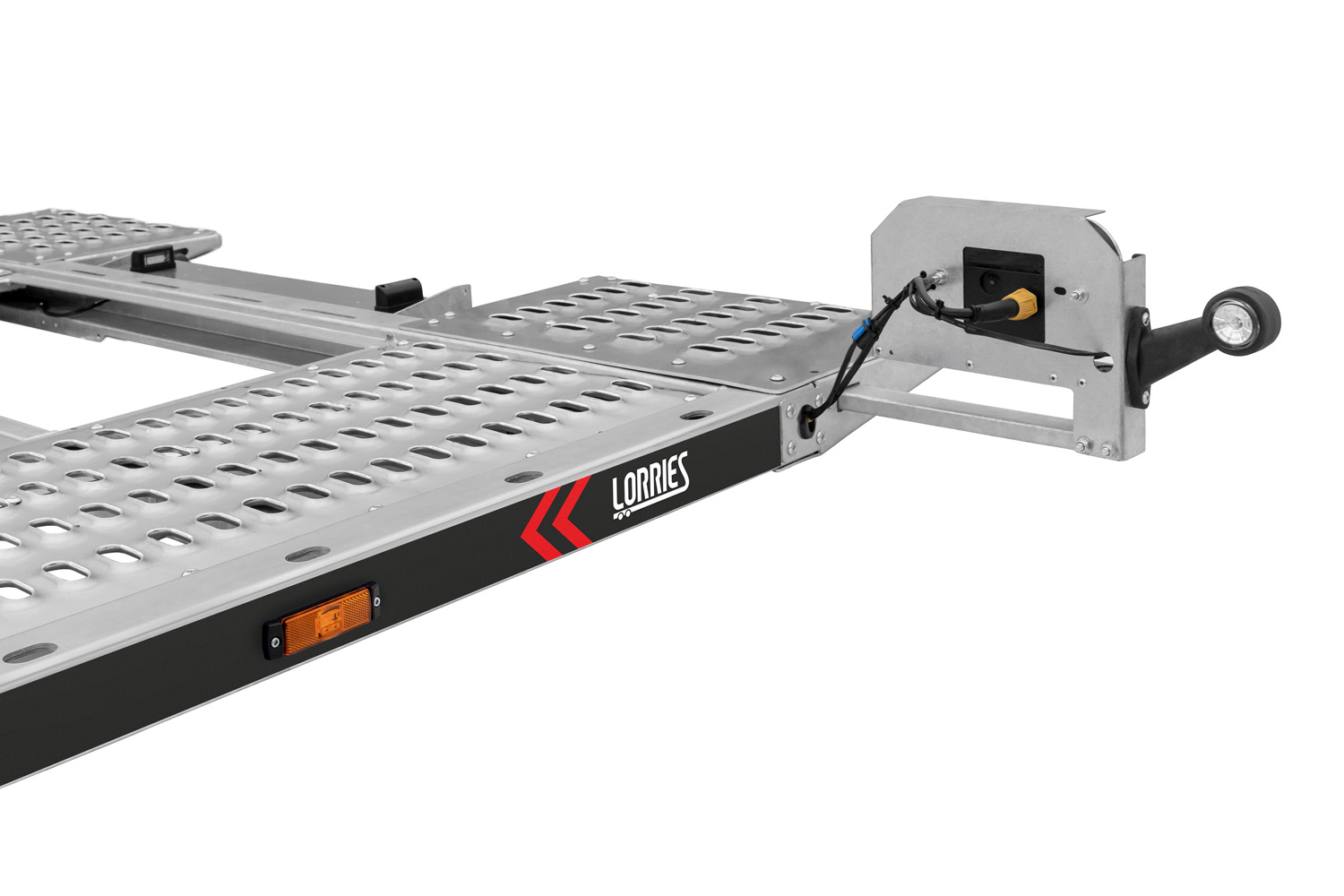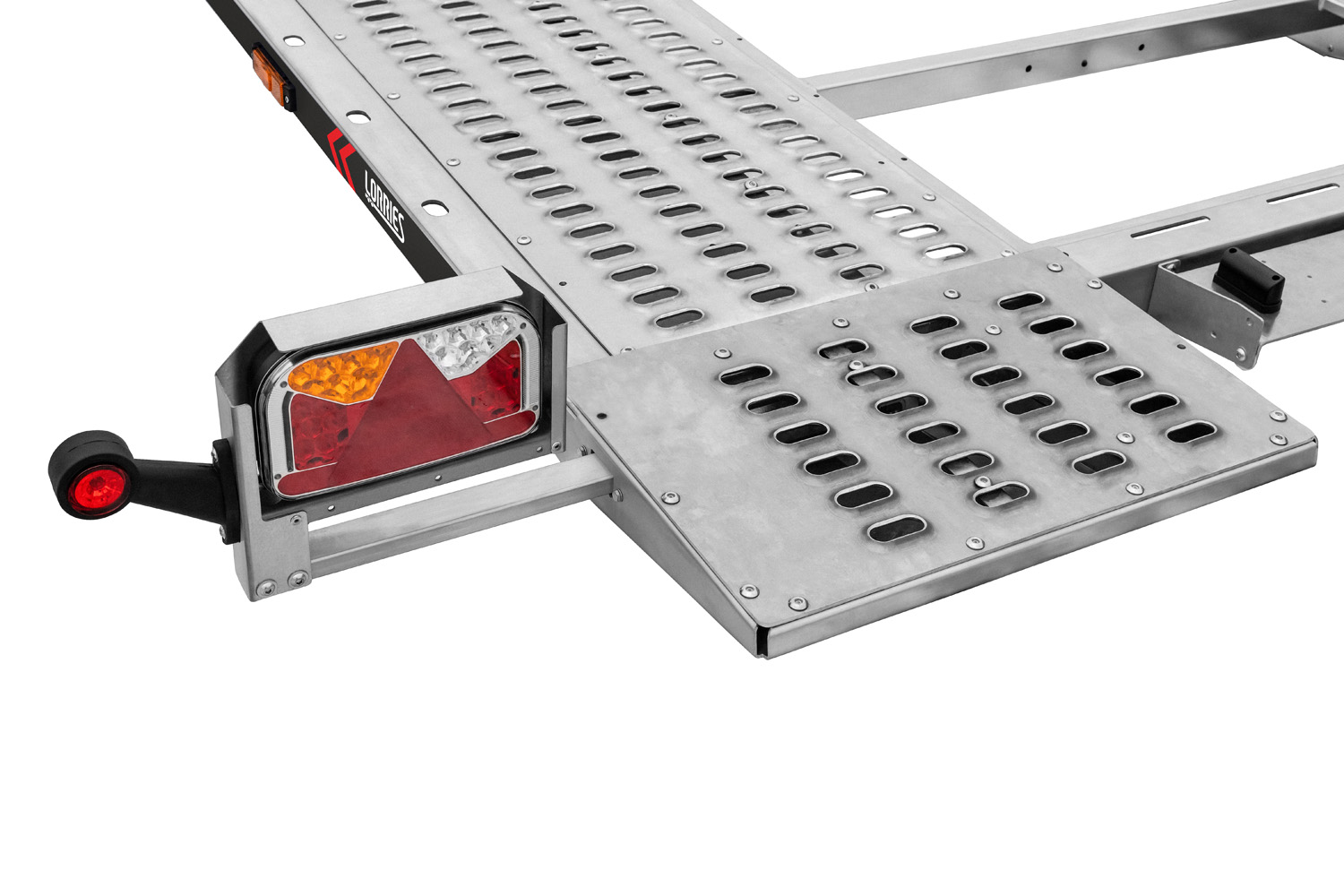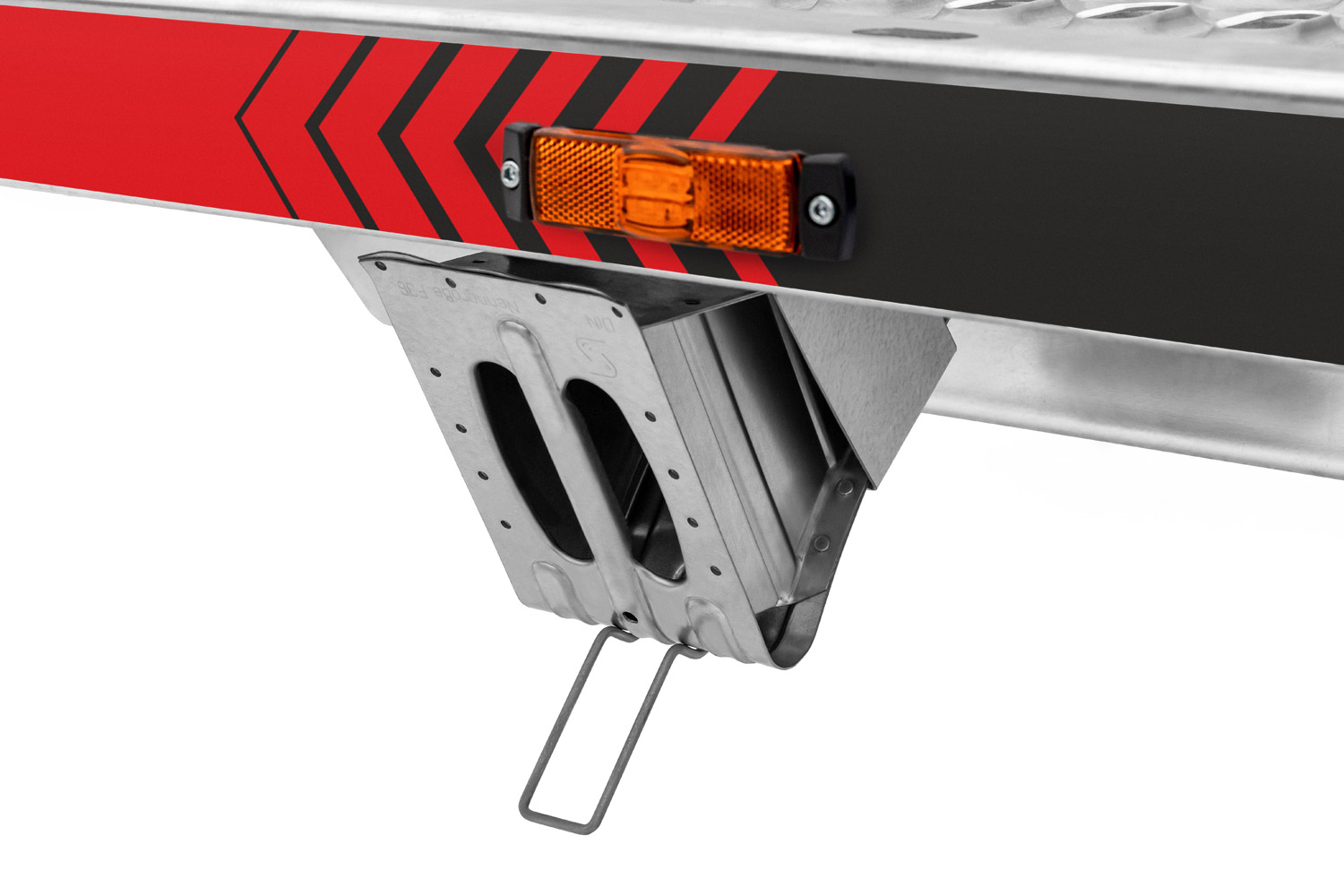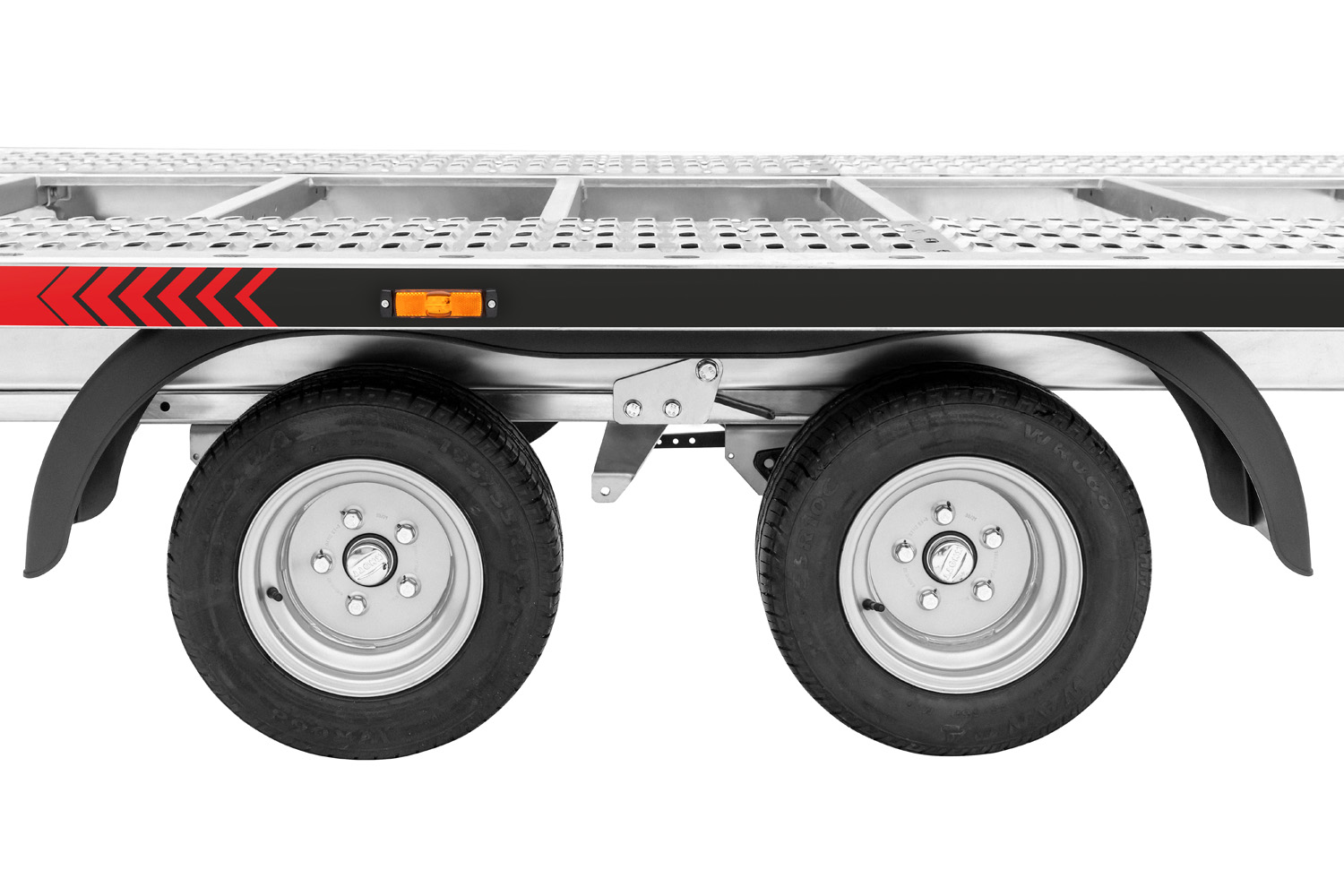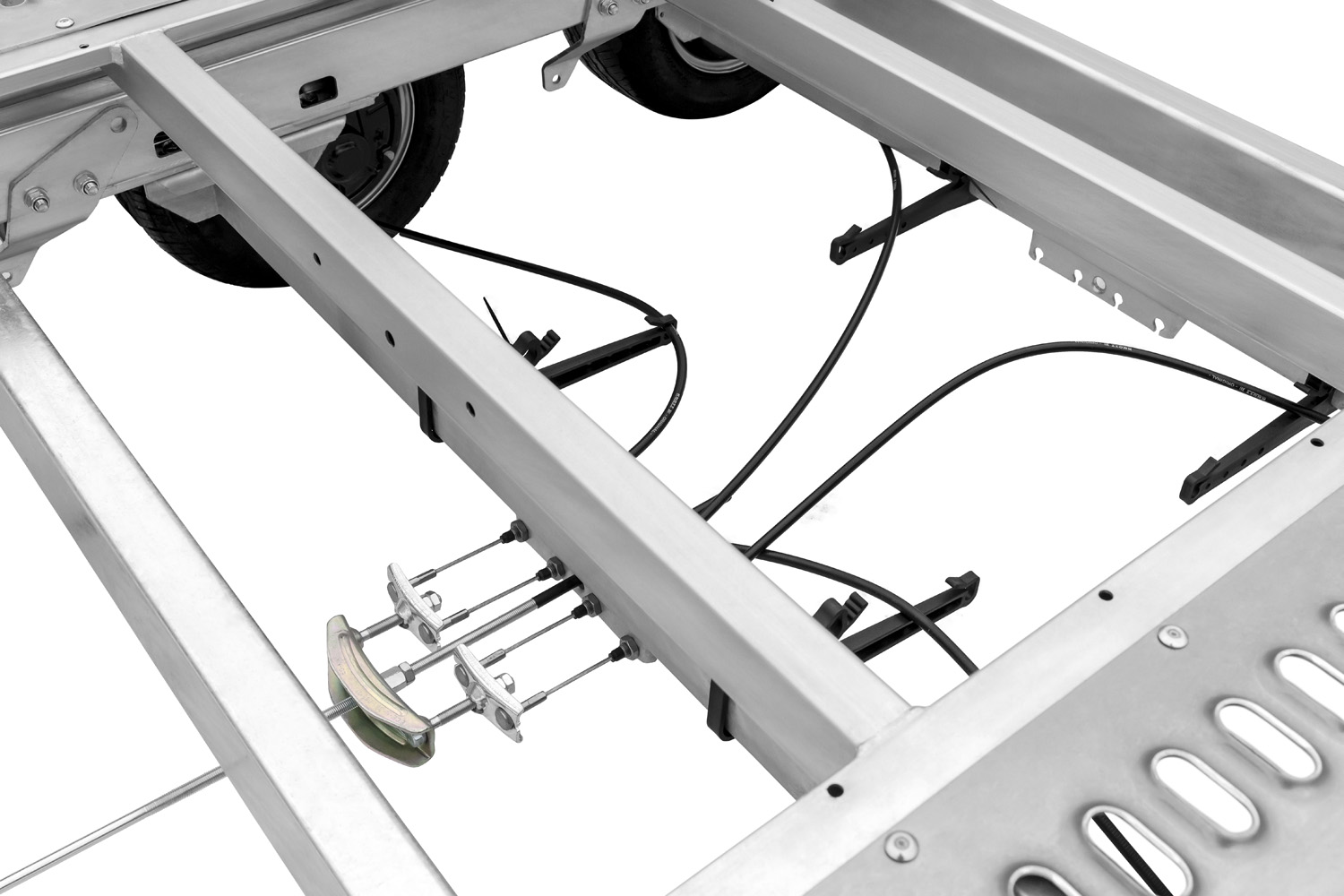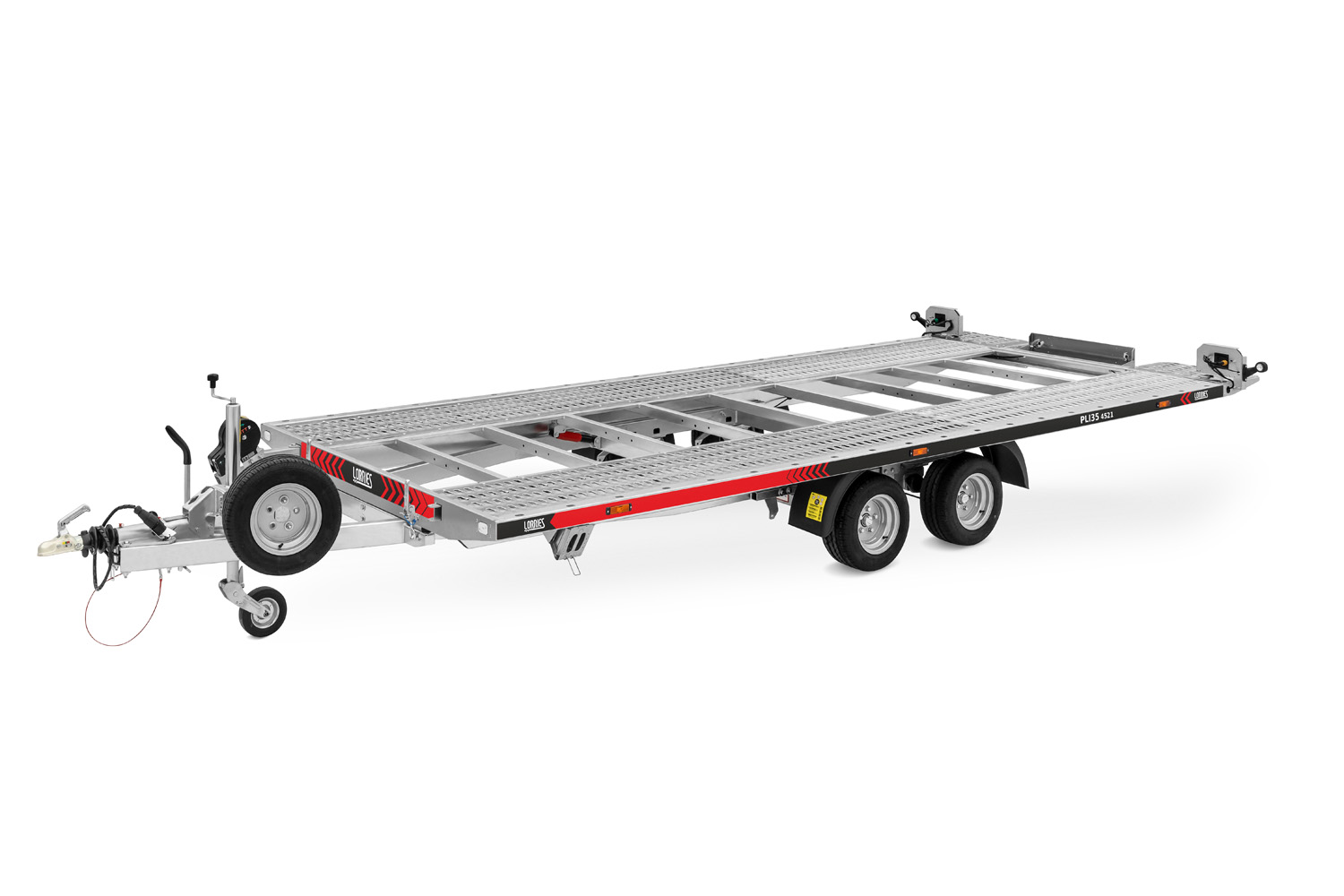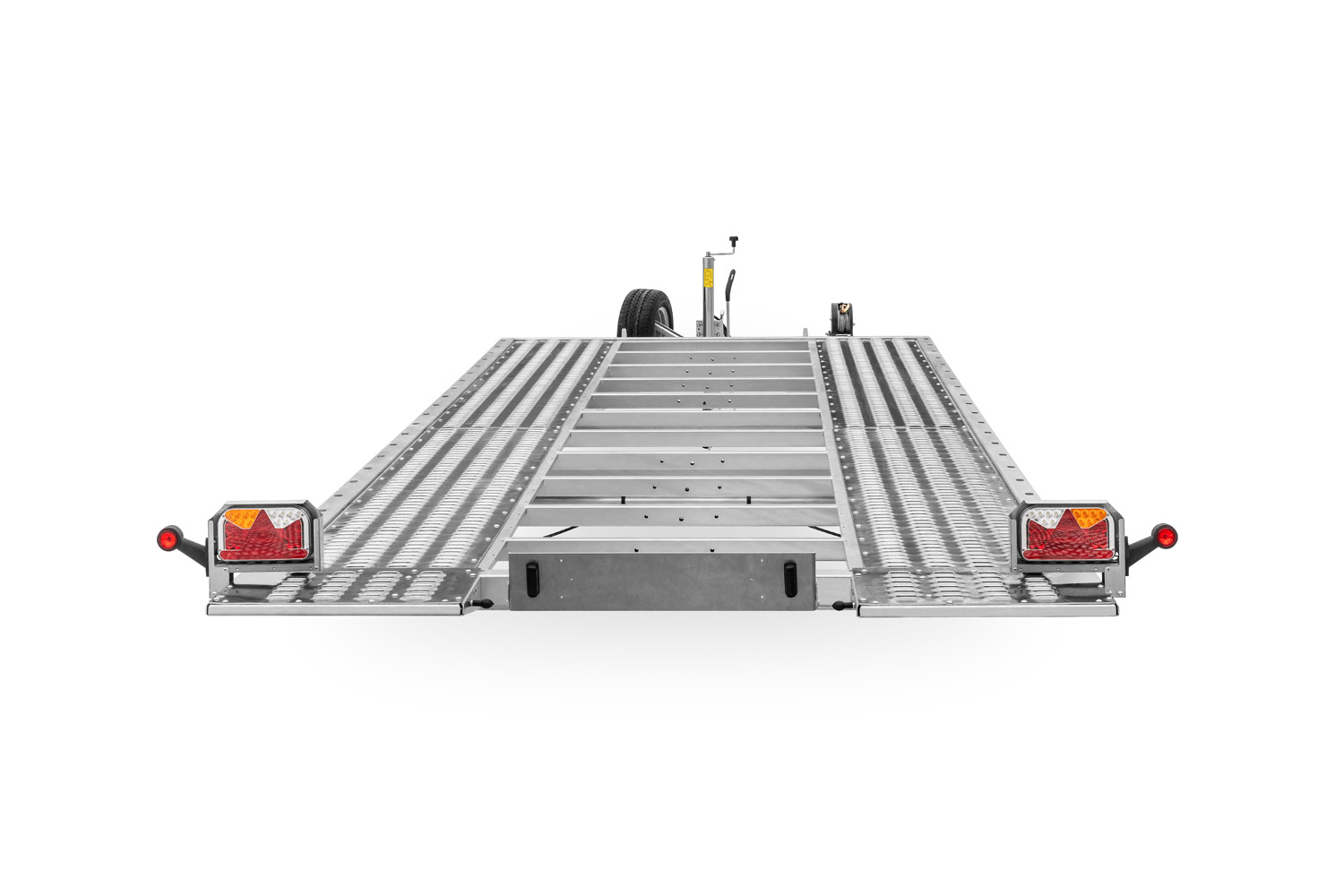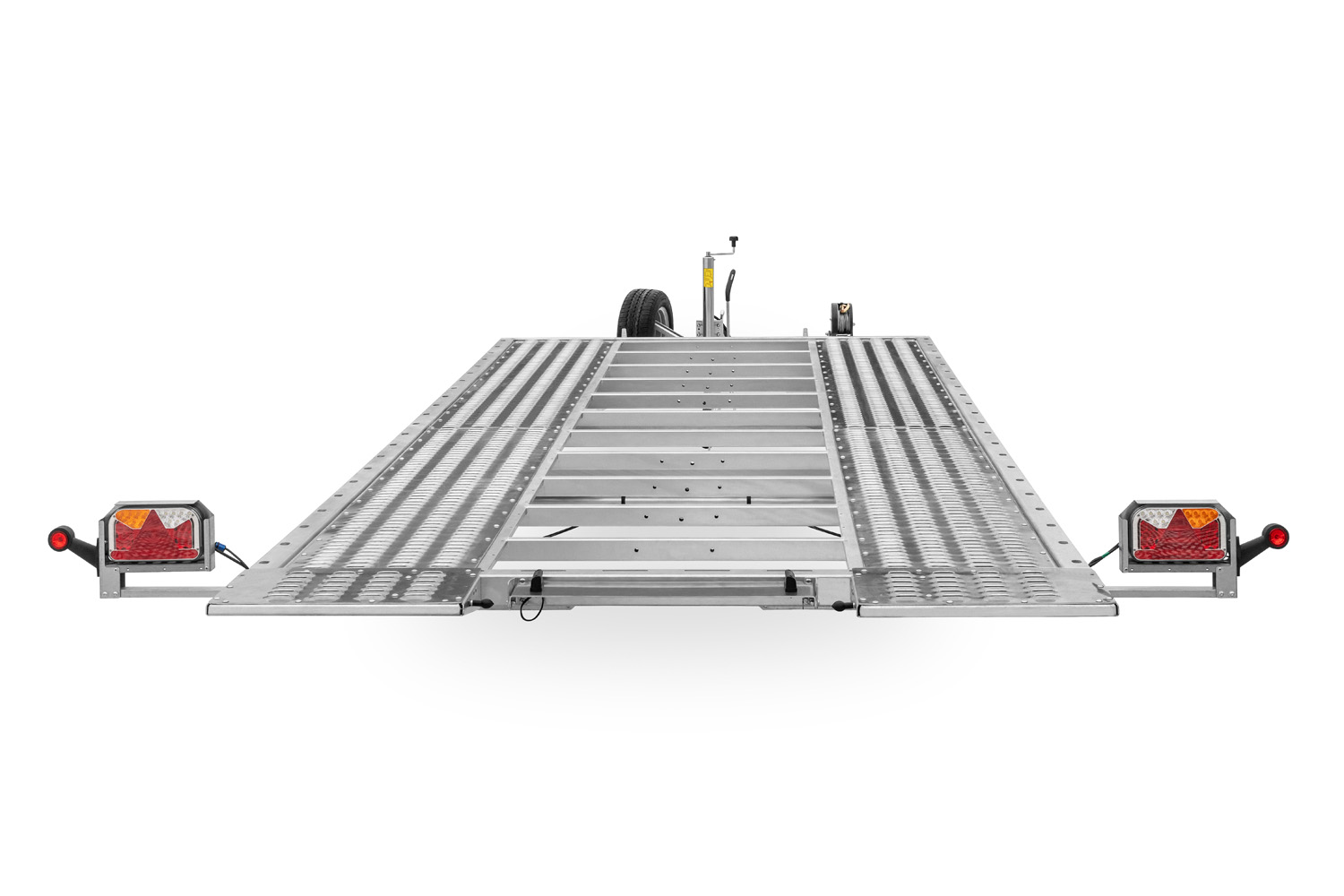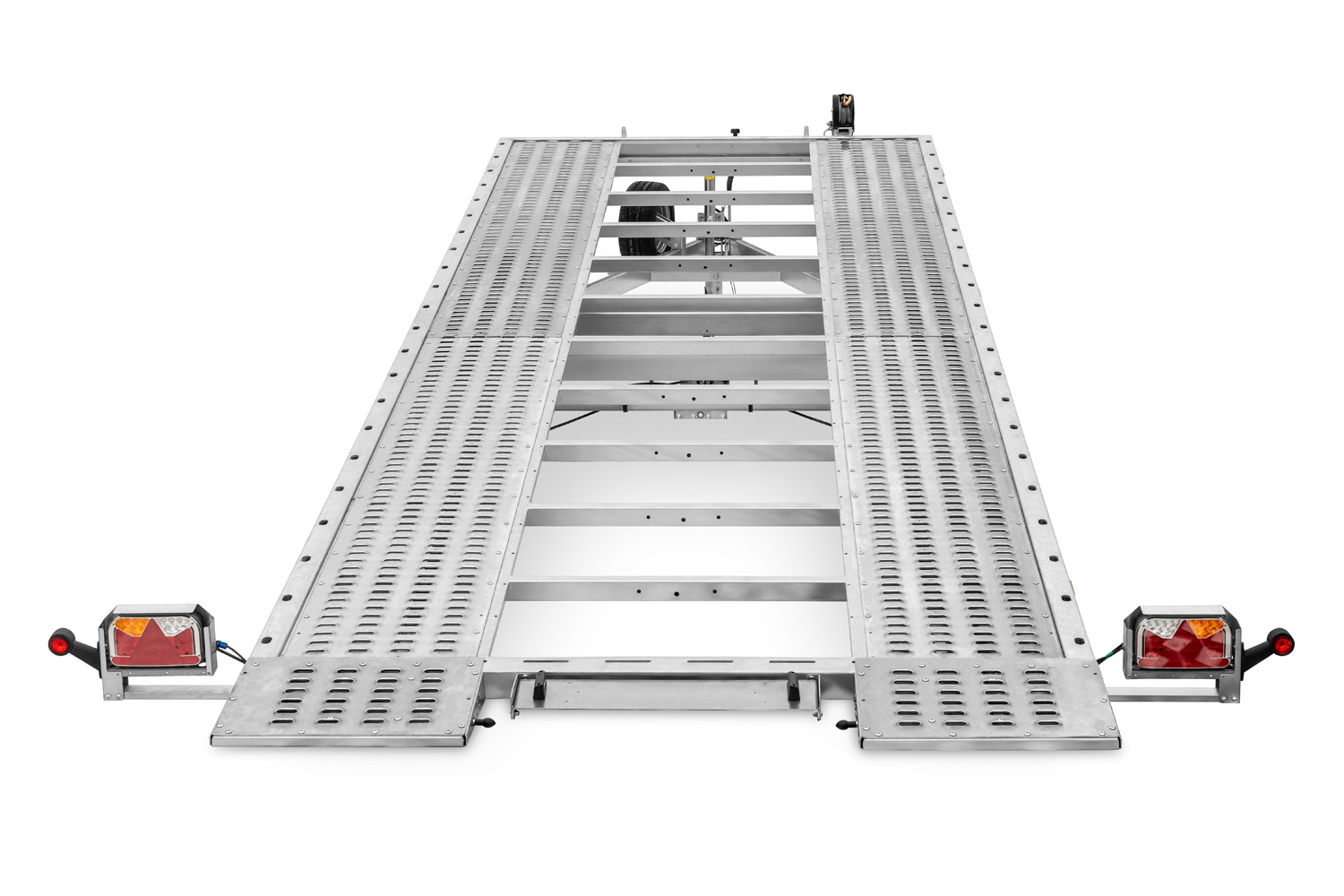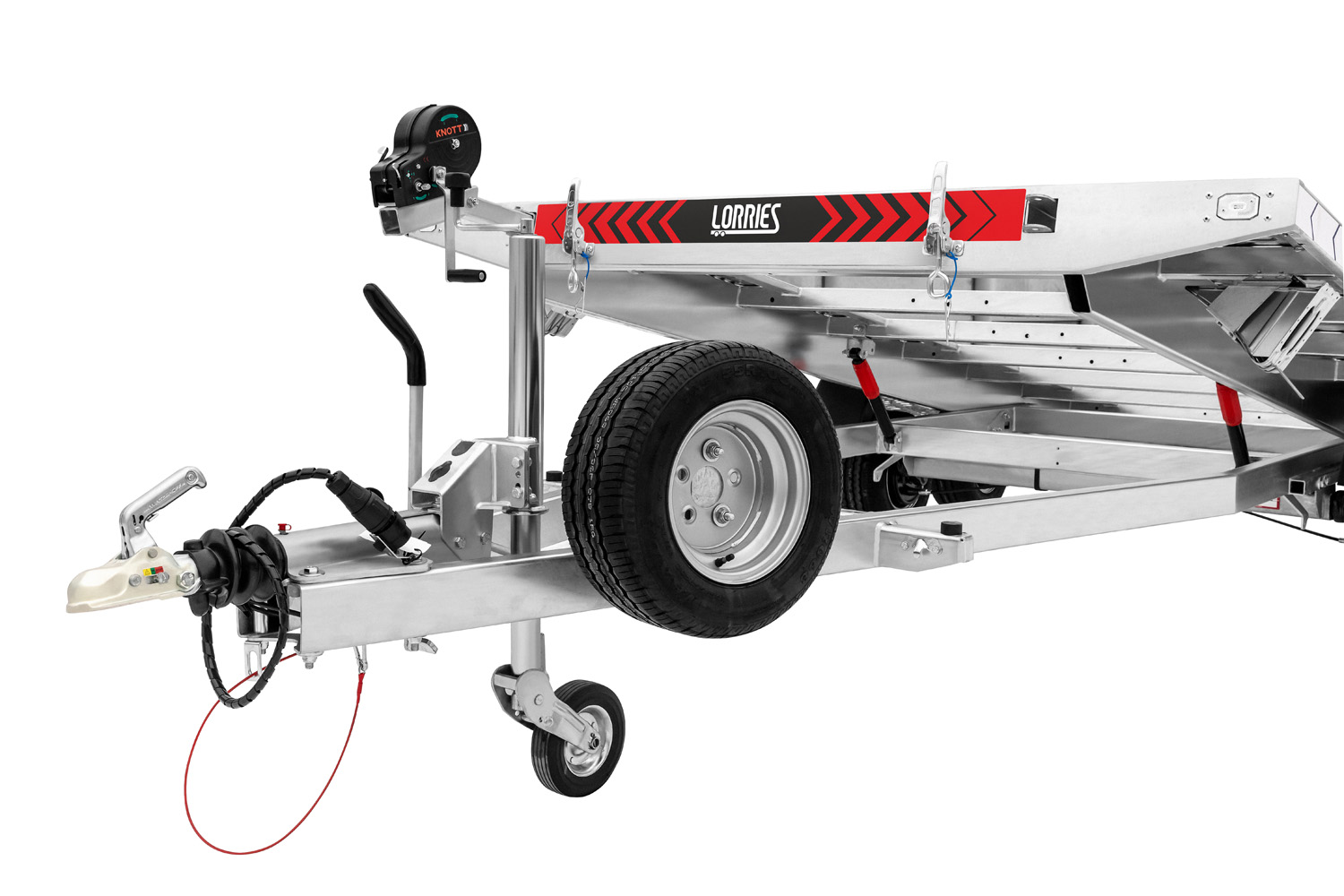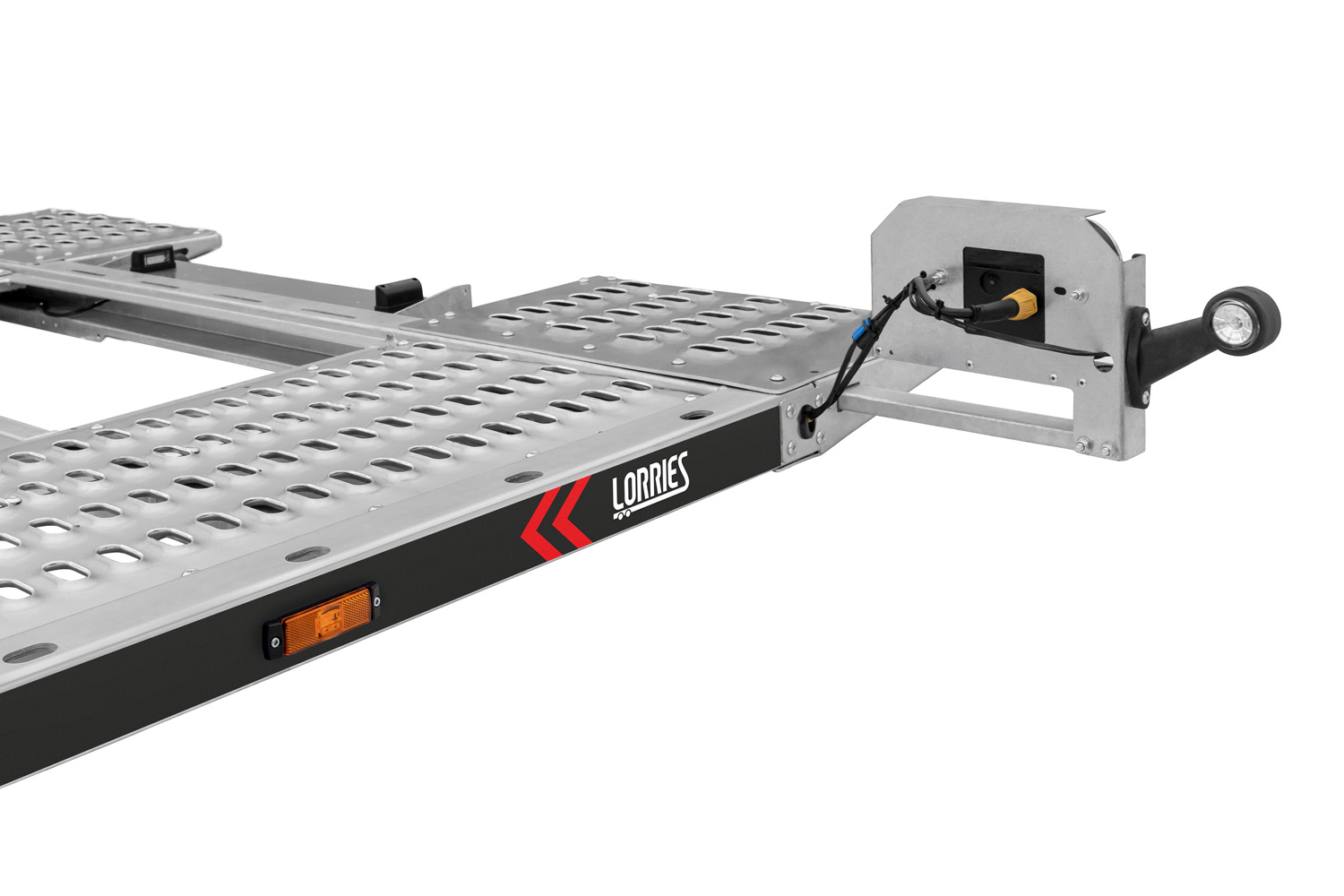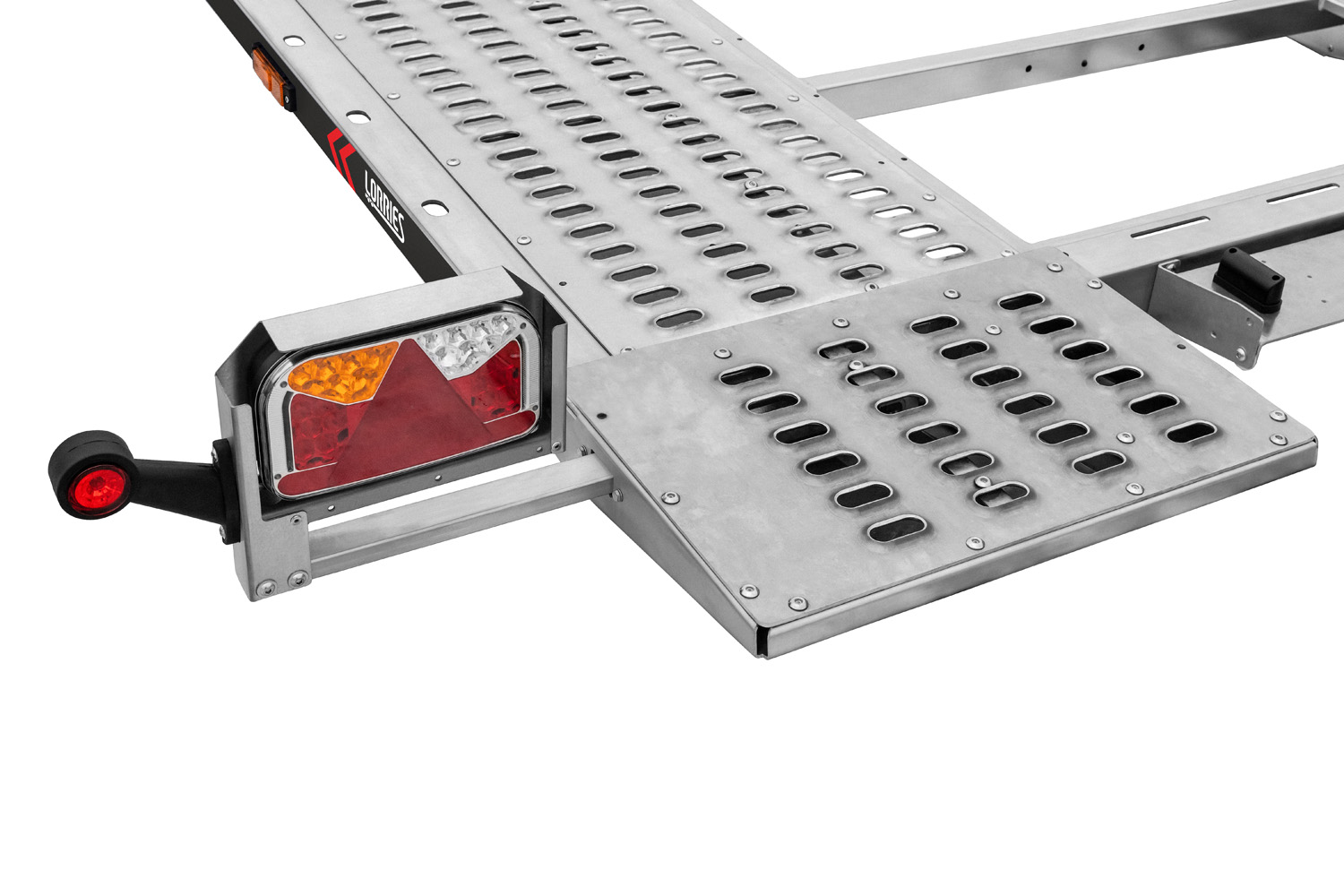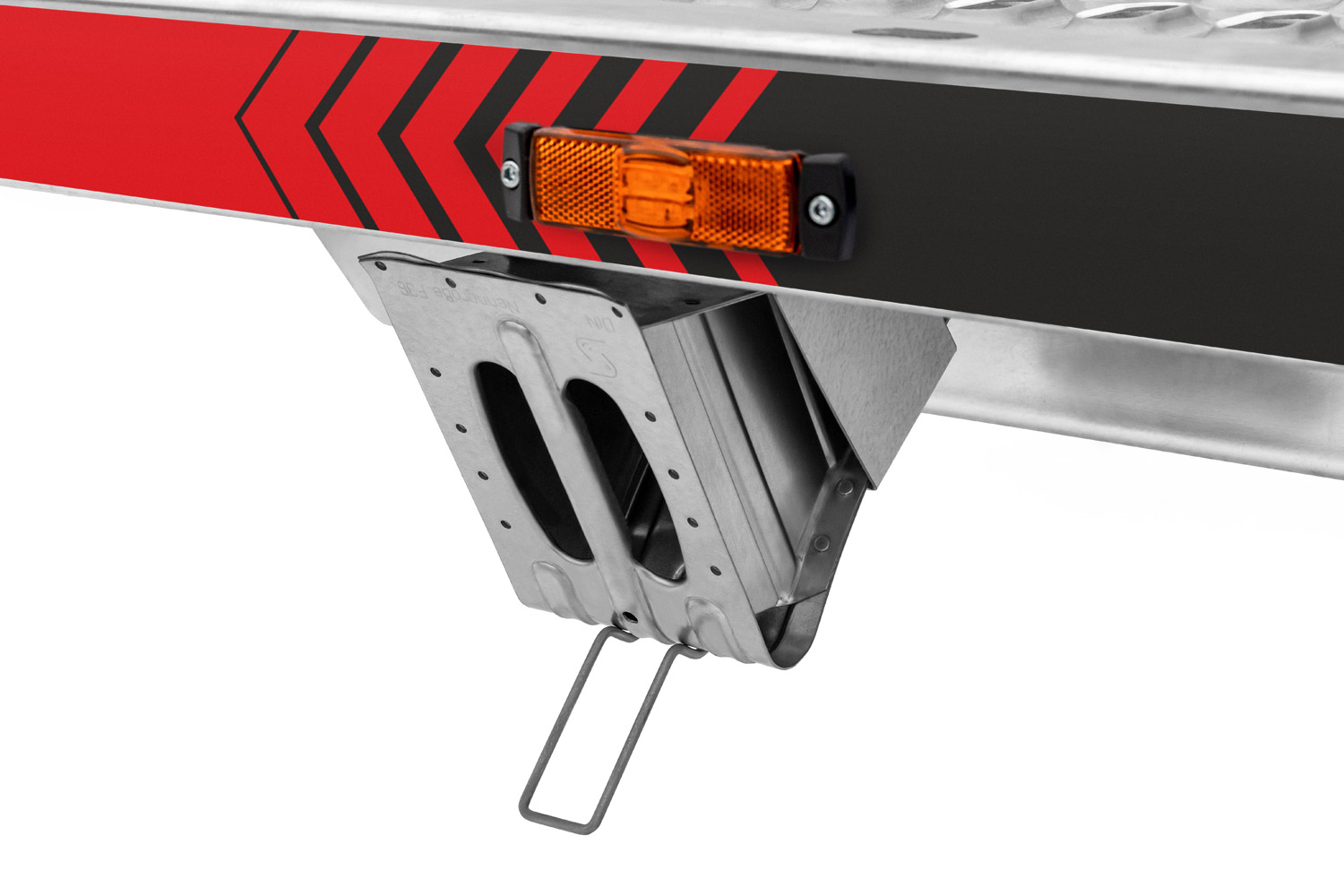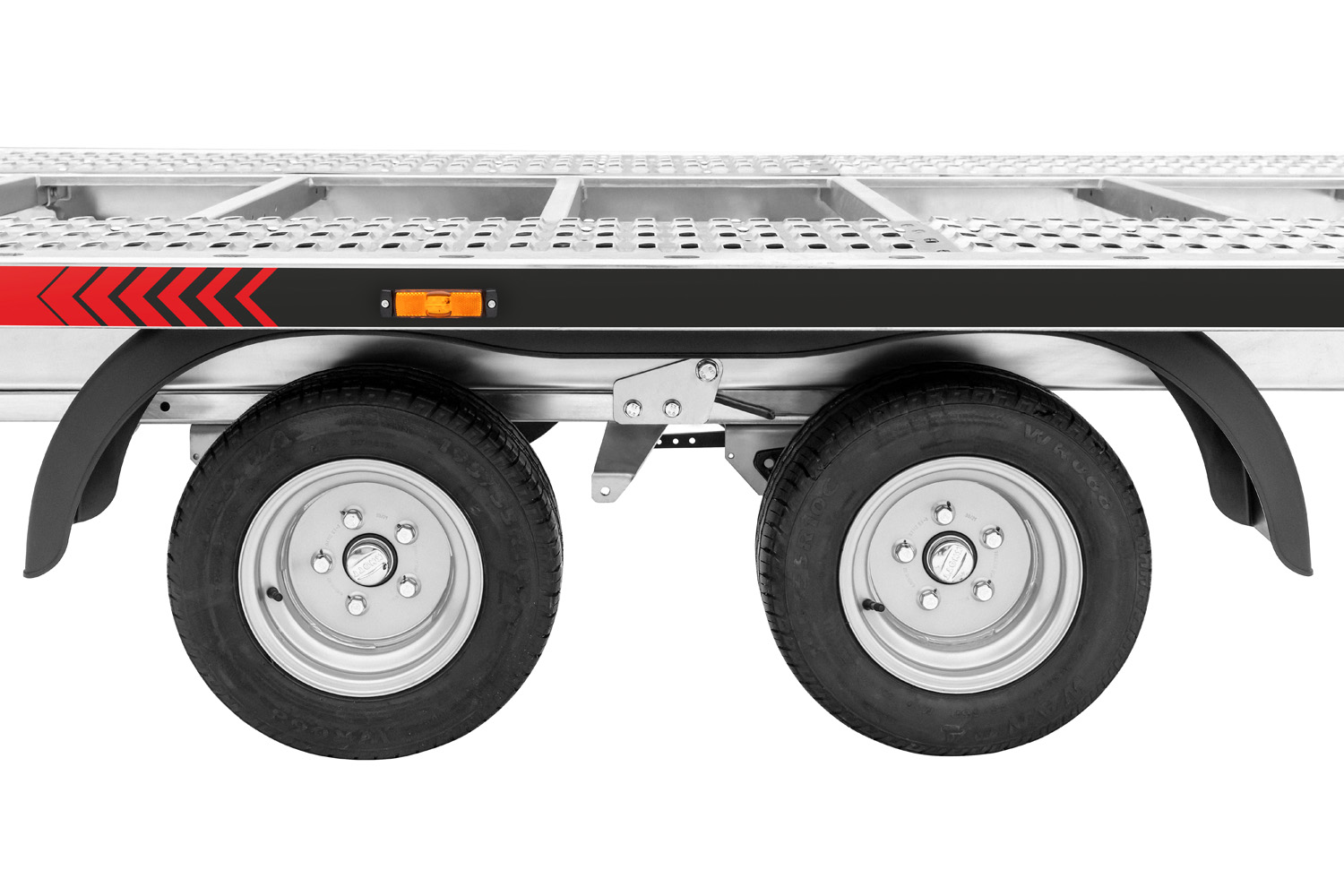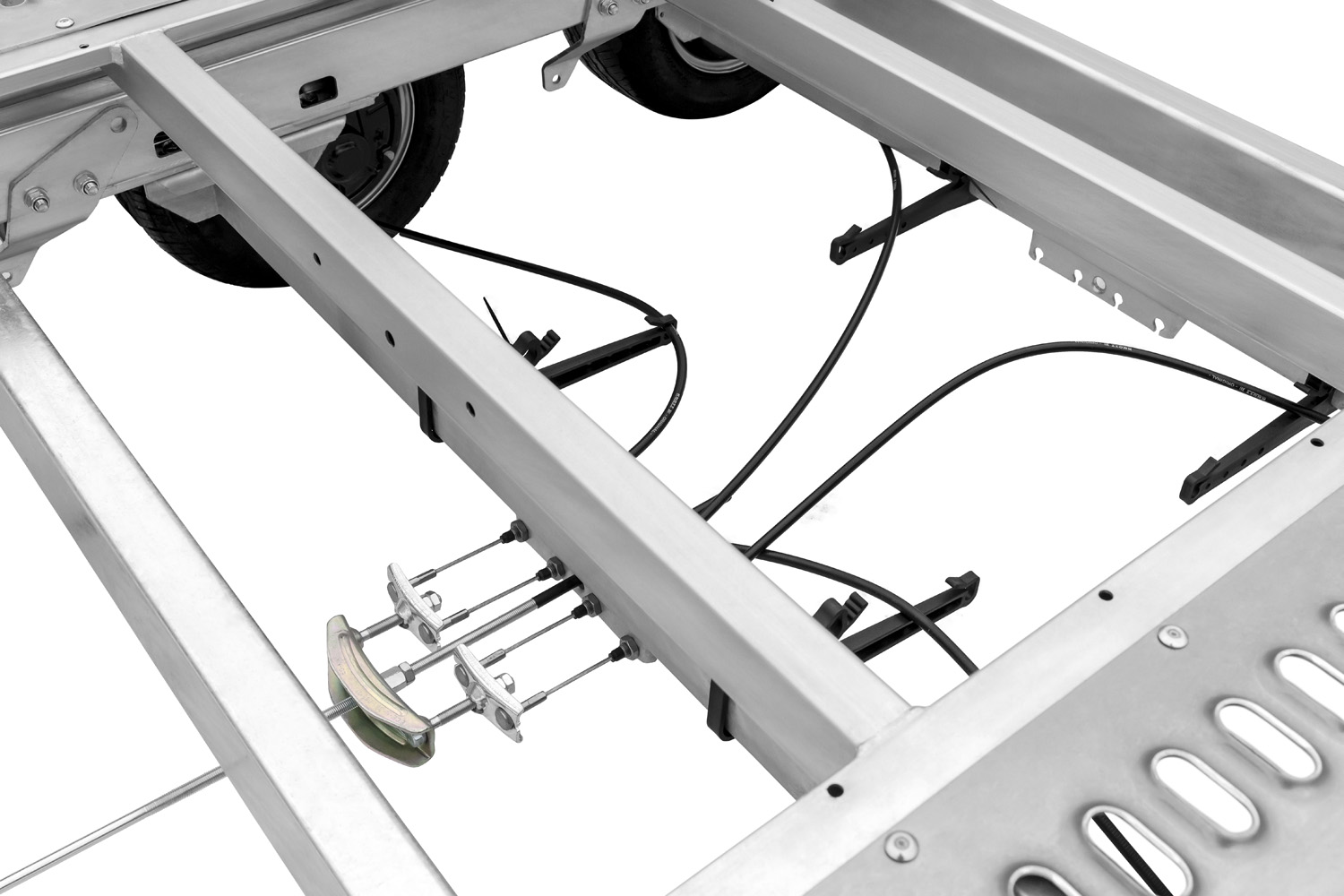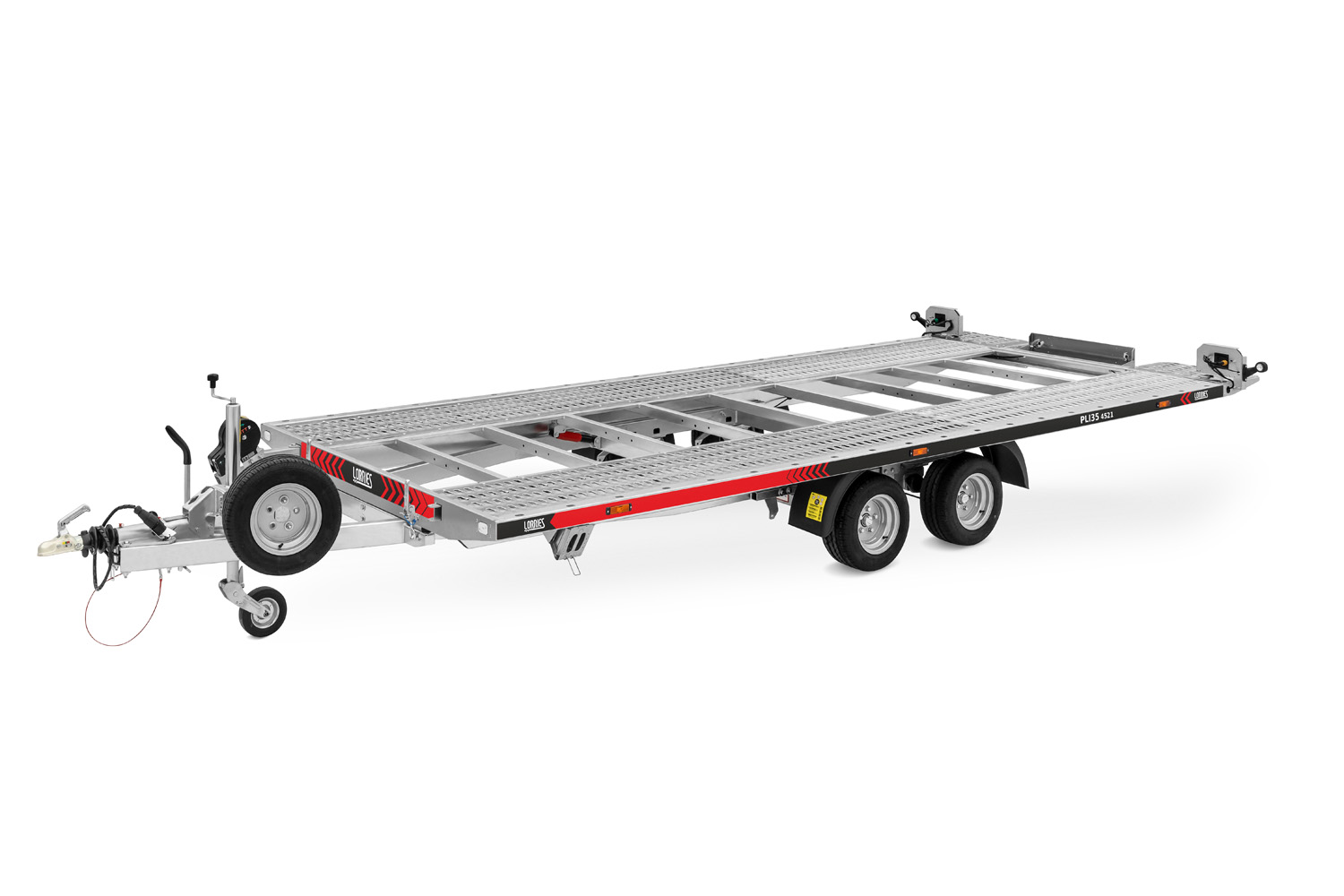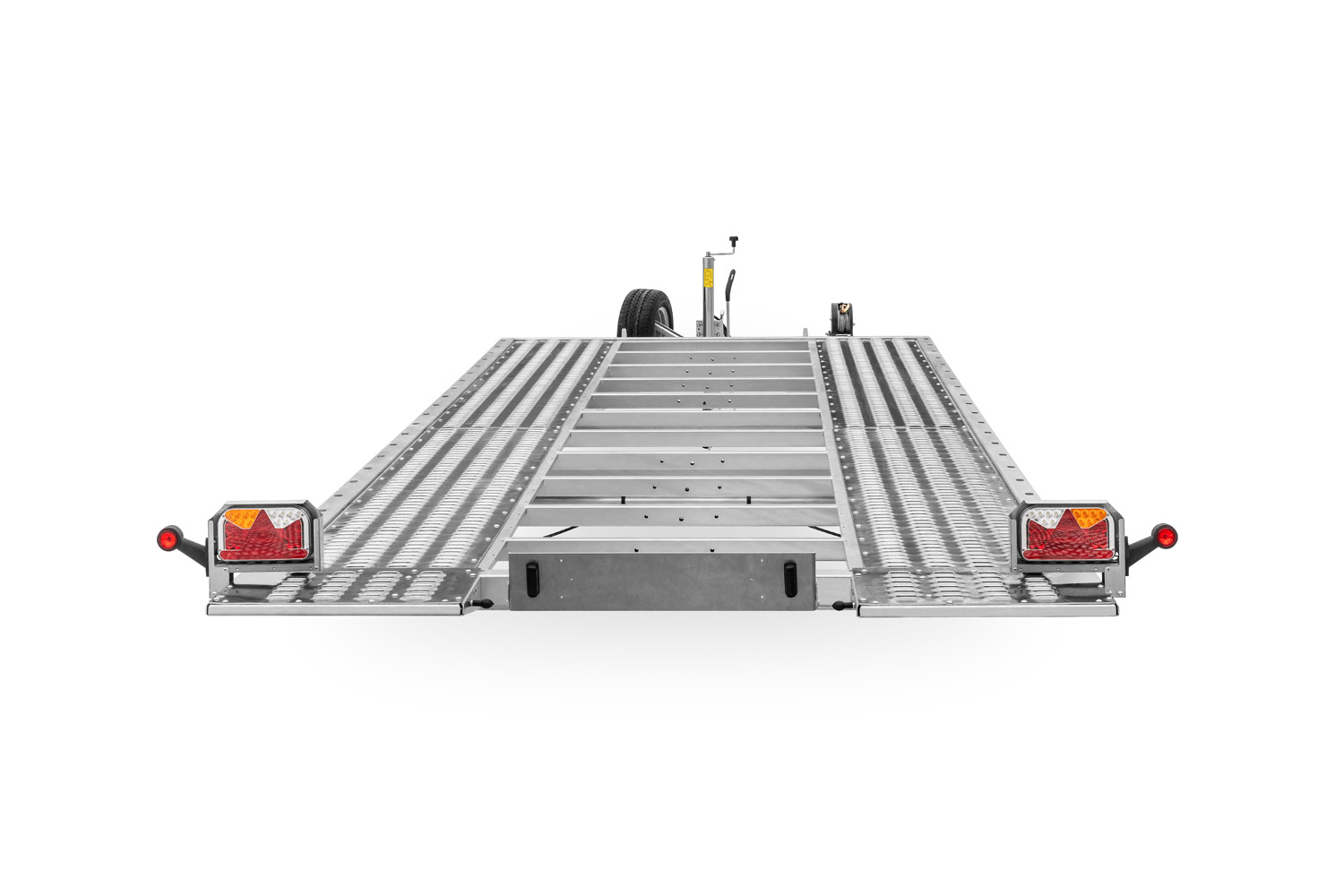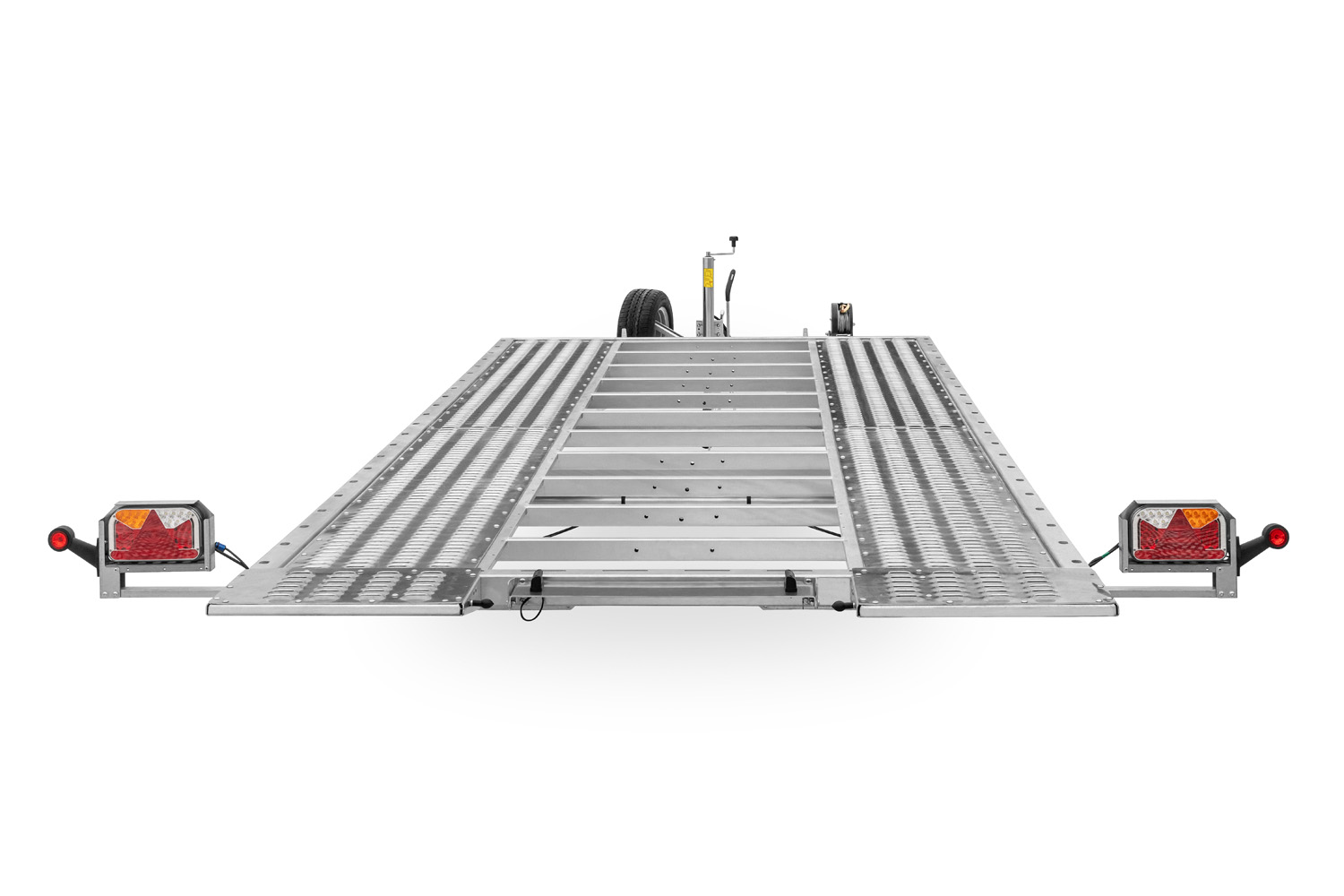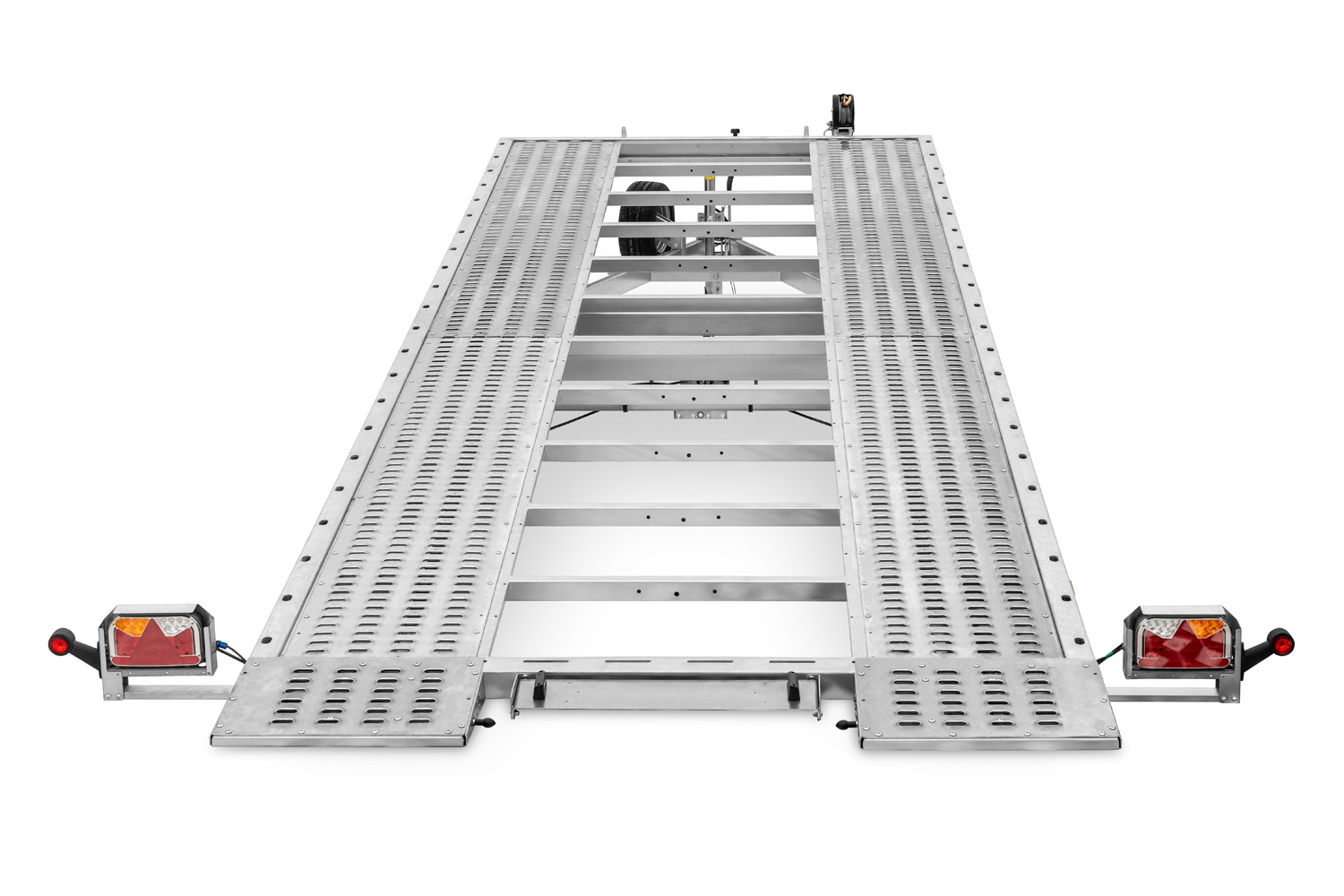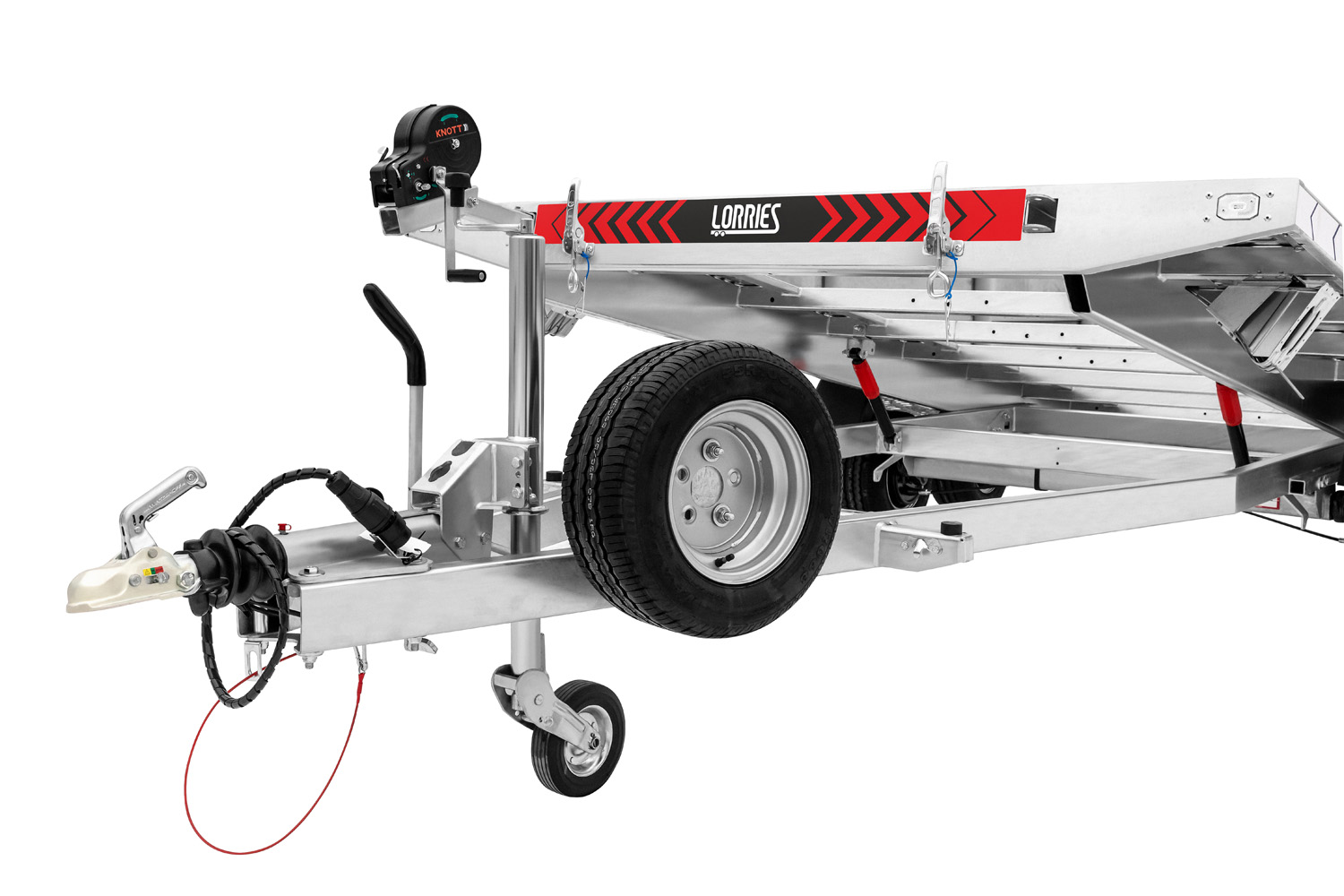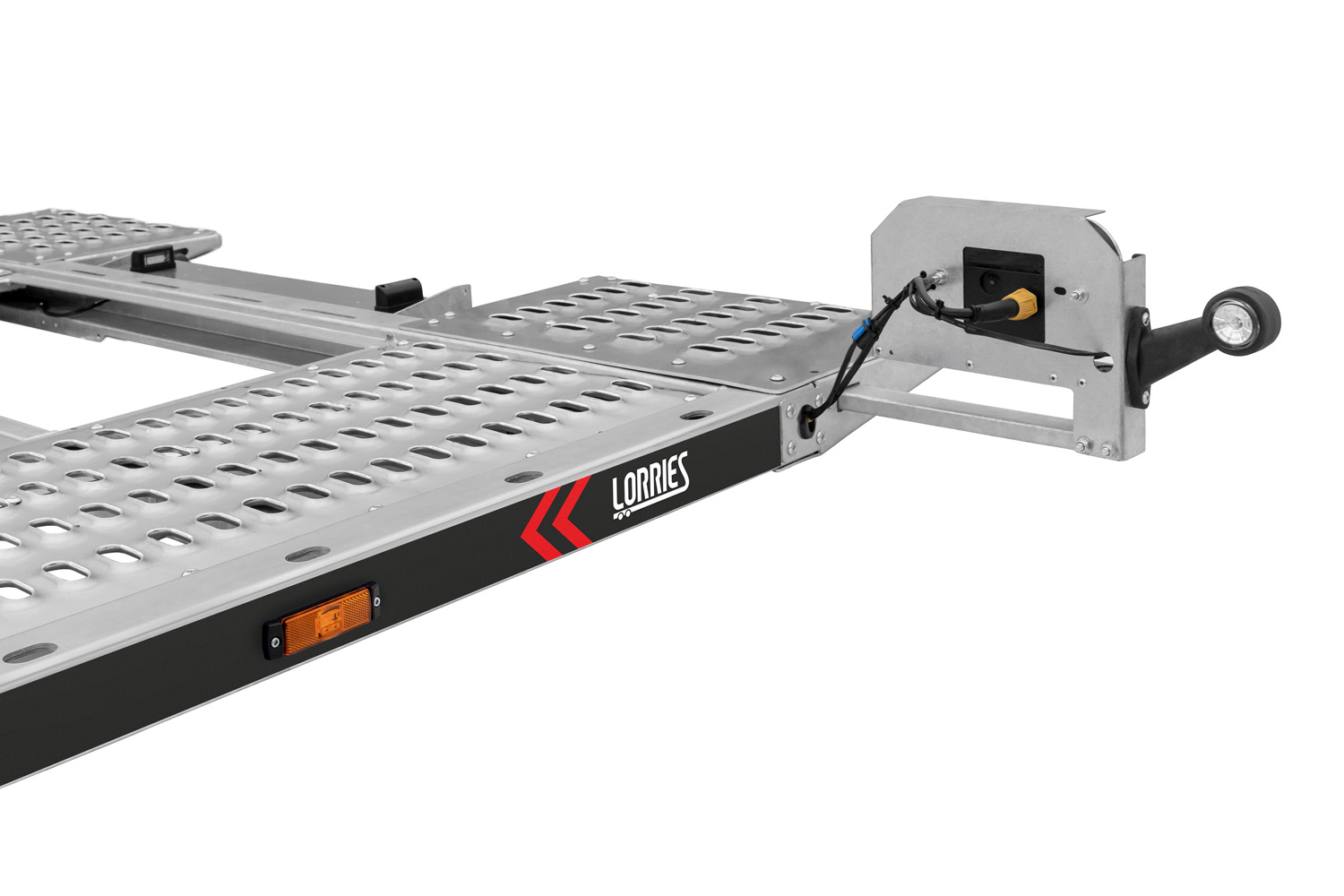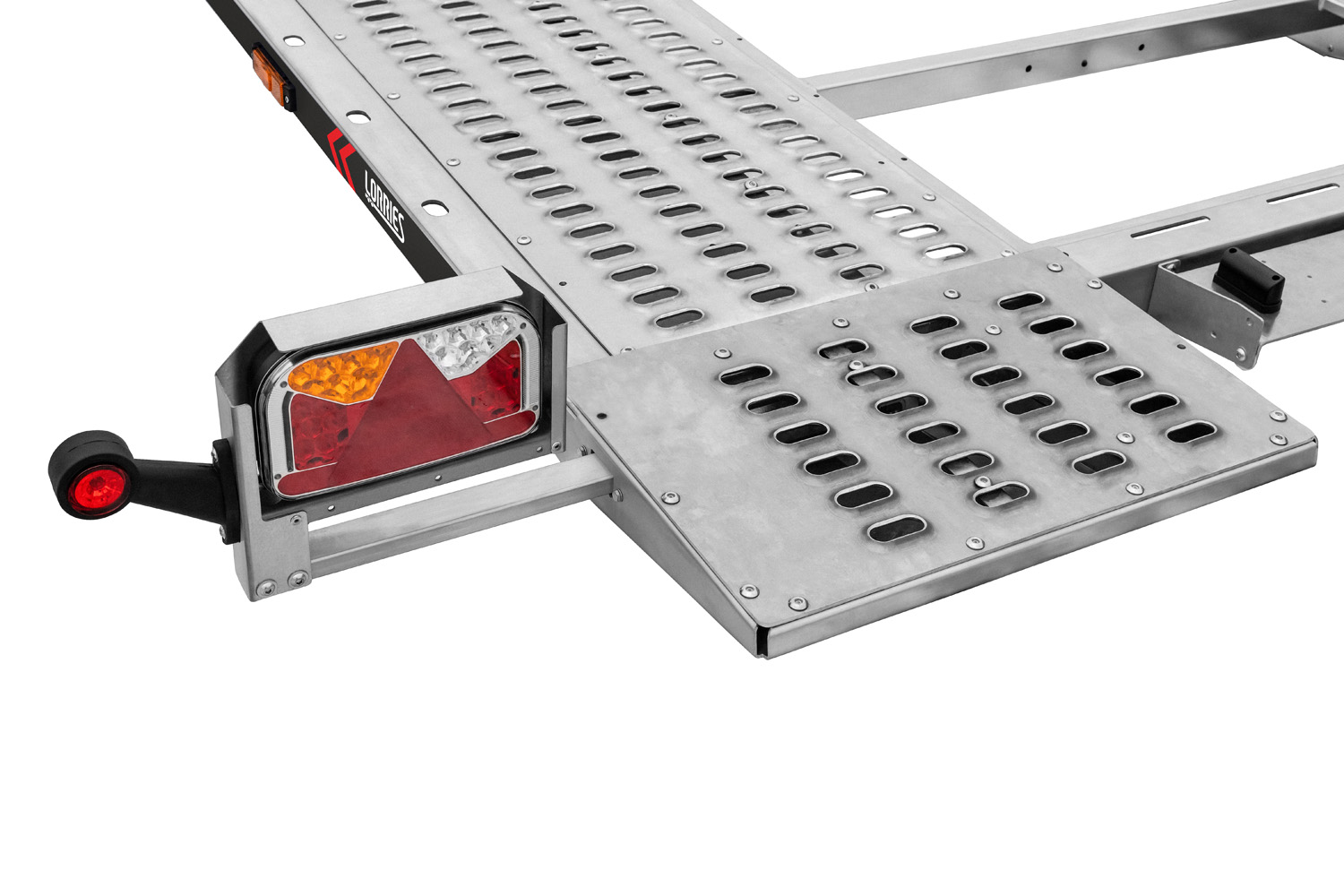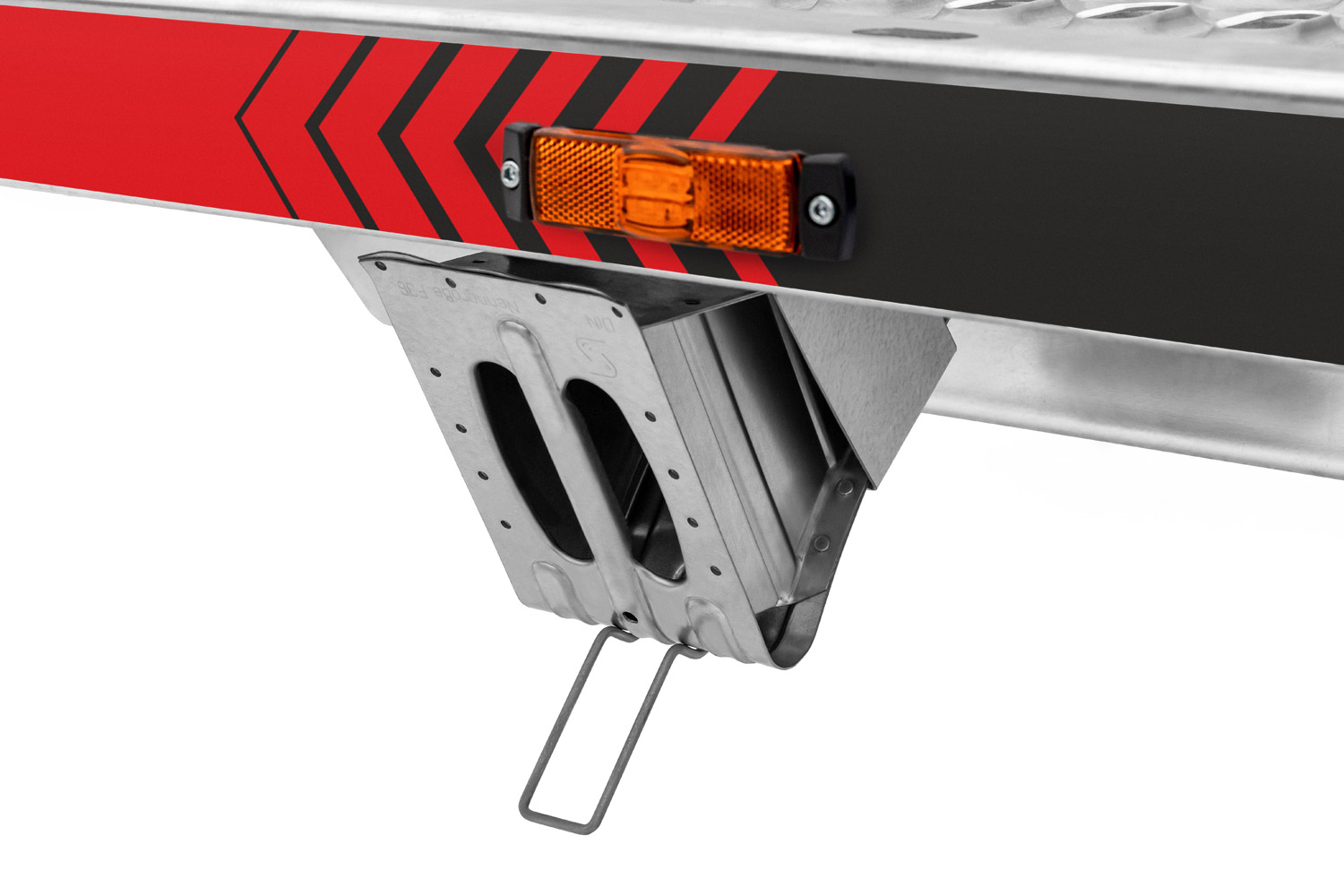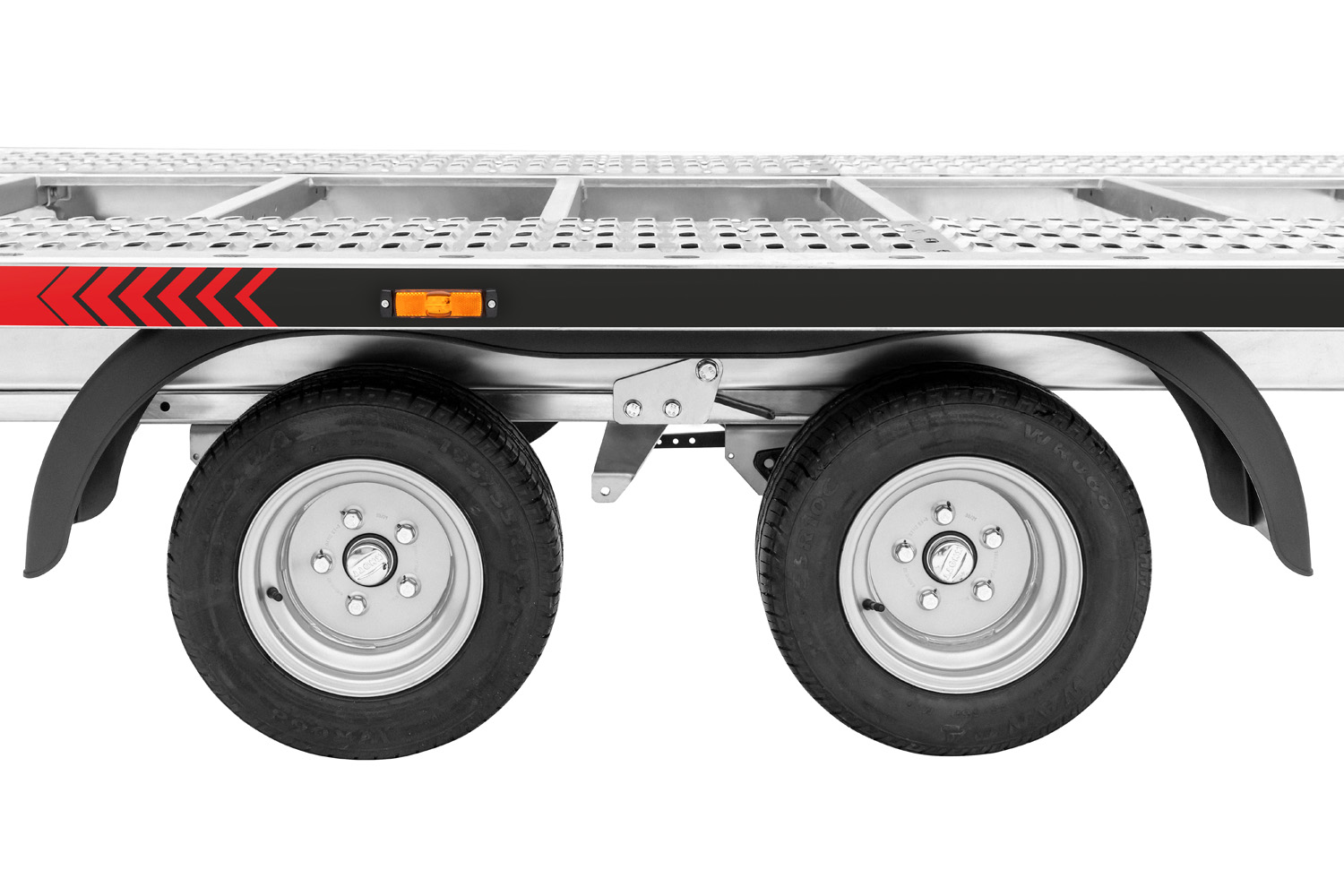 It is a safe and proven means to transport the car to any place. With integrated overrun gangways, the transported vehicle can easily enter or go down. It is suitable for both personal (individual) and fully professional use (car workshops, roadside assistance).
LAWETA ZE ZINTEGROWANYMI NAJAZDAMI PLI35-4521 WYGODNE ROZWIĄZANIE
---
Jest to najmniejsza z lawet o DMC 3500 kg. Pojazd posiada uchylną platformę ze zintegrowanymi najazdami, które tworzą kąt najazdu 10,5o. Najazdy wraz z trapami wykonane są z blachy perforowanej i tłoczonej typu "LOHR". Model wyposażony jest w system LIGHT SIDE, który odpowiada za uchylanie lamp tylnych, co zabezpiecza je przed ewentualnym uszkodzeniem w trakcie wprowadzania lub sprowadzania auta. Rama najazdowa przechyla się grawitacyjnie.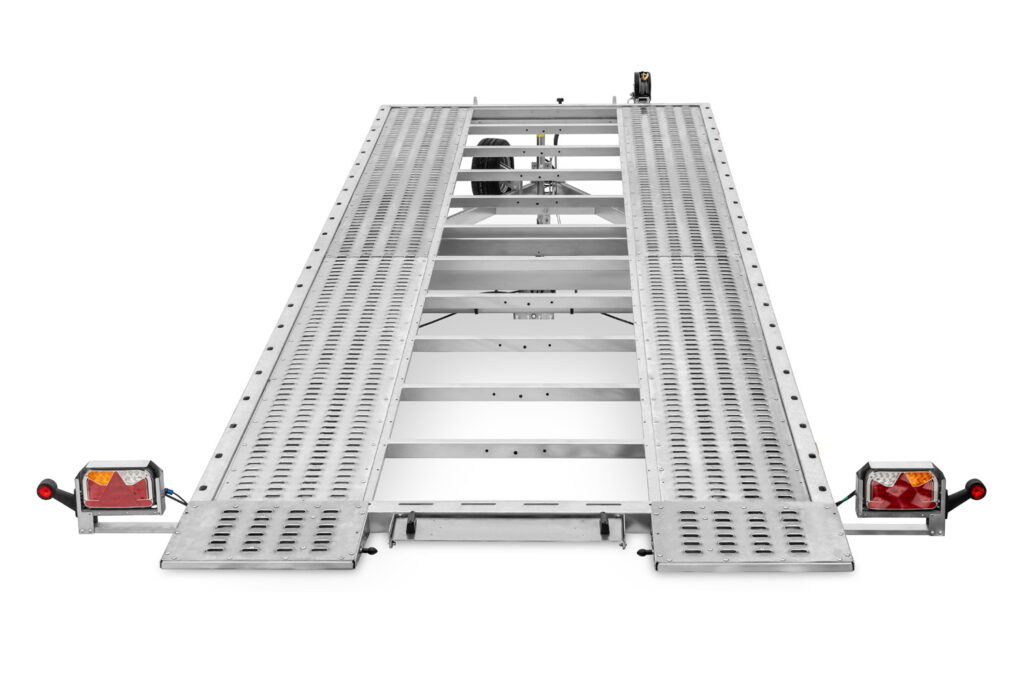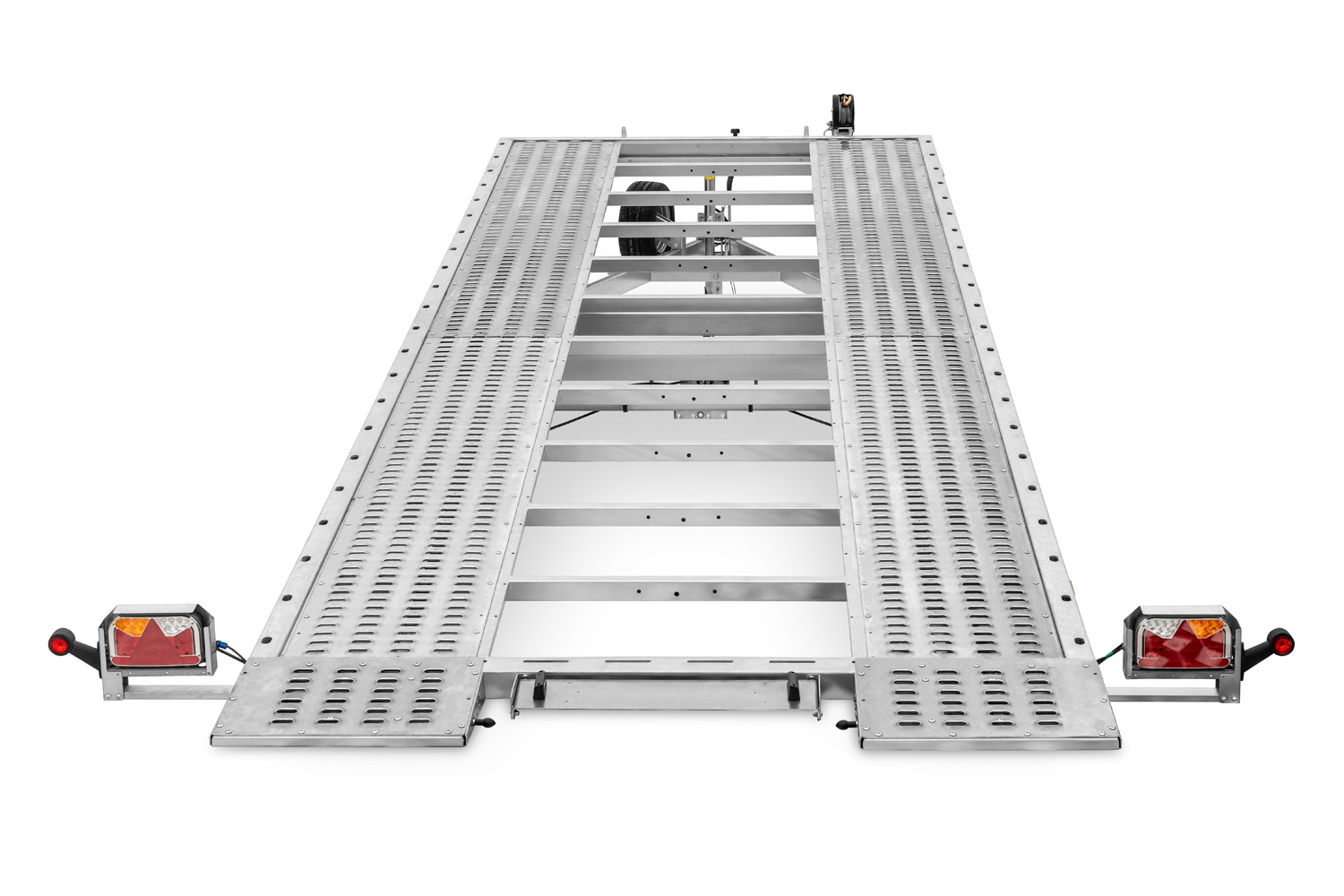 SOLID CONSTRUCTION
---
Rama oraz korpus modelu PLI35-4521 są w pełni spawane, co wpływa na ich wytrzymałość i gwarantuje solidność pojazdu. Konstrukcja zabezpieczona jest poprzez cynkowanie ogniowe, dzięki temu stal otrzymuje warstwę ochronną, która wzmacnia ją przed uszkodzeniami mechanicznymi oraz korozją. Rampa uchylna i dyszel przyczepy wykonane zostały z profili zamkniętych, co nadaje sztywność i stabilność całej przyczepie oraz wpływa na jej długą żywotność i bezawaryjną eksploatację.
The PP35-8823 trailer is a braked model equipped with two axles designed for transporting heavy boats and yachts. It allows you to load boats weighing above 2800 kg and having a length until of 8.1 m. PLI35-4521 posiada DMC 3500 kg, w związku z tym jej ładowność umożliwia przewiezienie towaru o masie do 2764 kilogramów i długości do 4,5 metrów oraz szerokości do niewiele ponad 2 metrów. Laweta wyposażona jest w 2 osie hamowane.
The tilting ramp is equipped with shock absorbers that facilitate loading and unloading the vehicle. Optionally, the car carrier can be equipped with a one- or two-way hydraulic pump.
EQUIPMENT
---
The trailer, as standard, includes a support wheel, manual 1135 kg winch, wedges for blocking trailer wheels as well as overrun and parking brakes. Optionally, it can also be equipped with floor fillings made of riffled aluminium plate or anti-slip plywood, shock absorbers for axles, electric winch, hydraulic pump, wheel locks for the transported vehicle.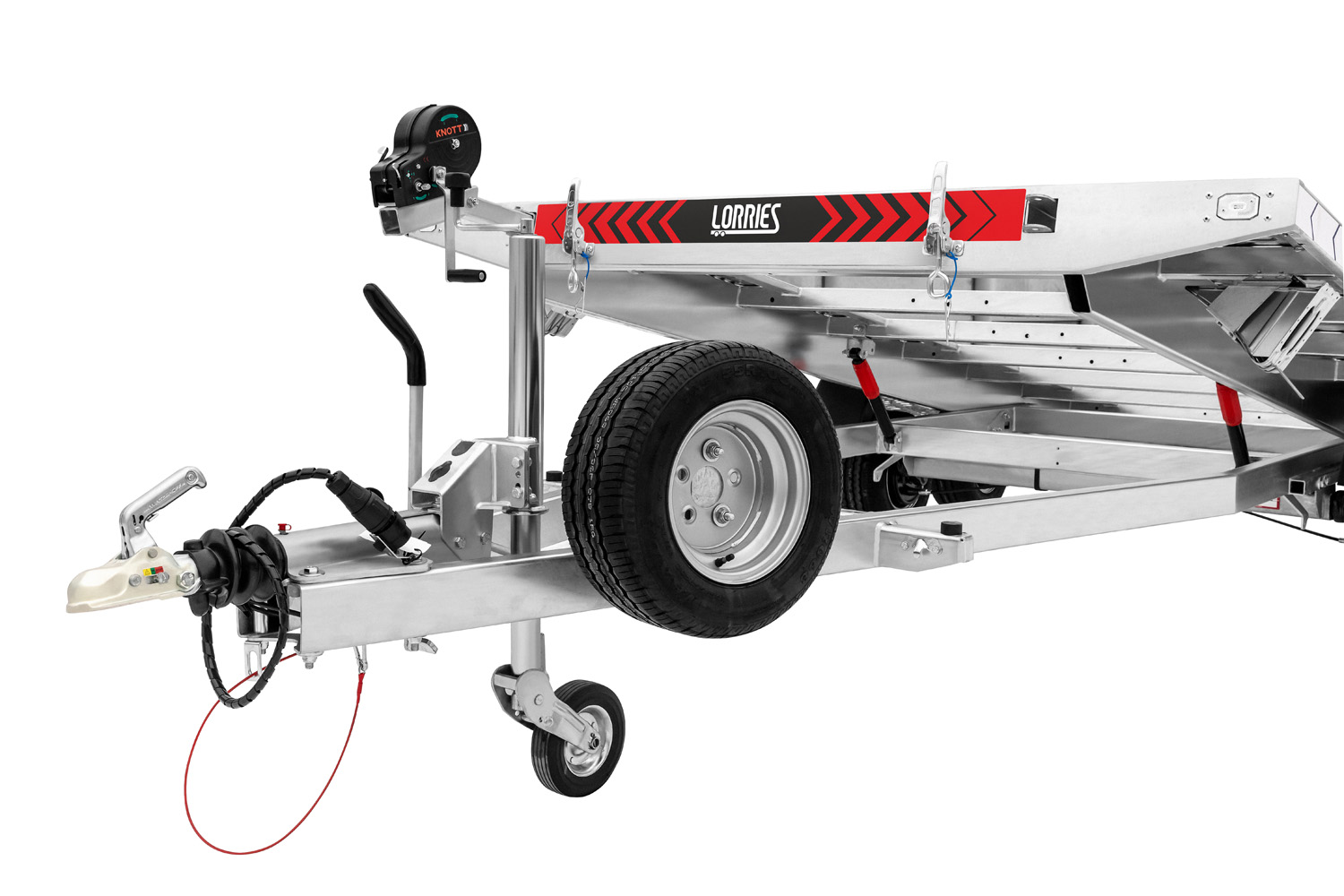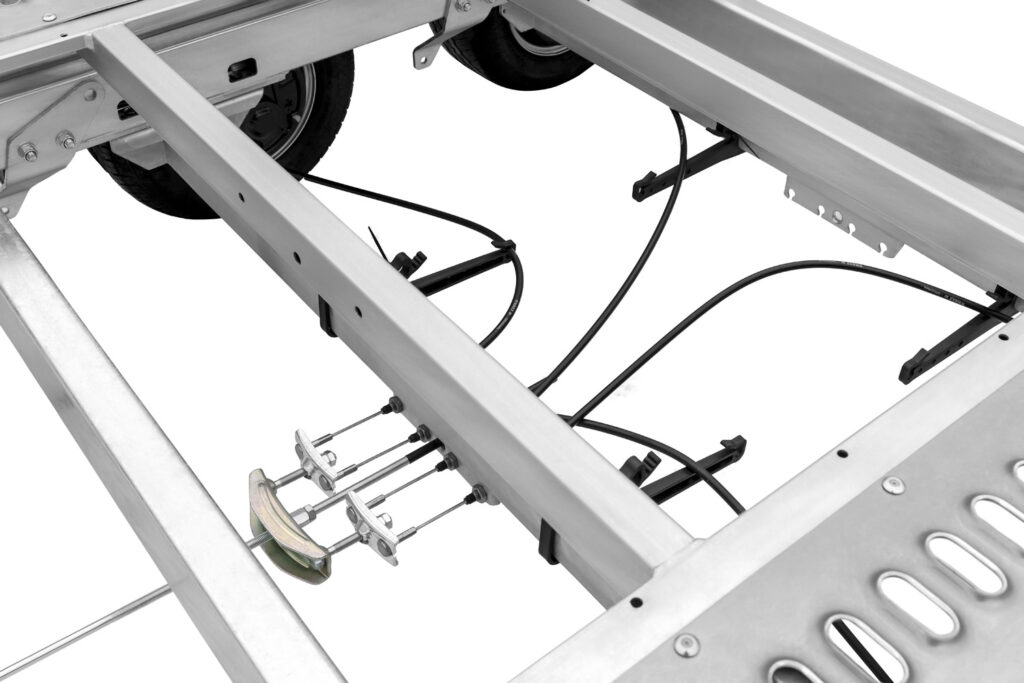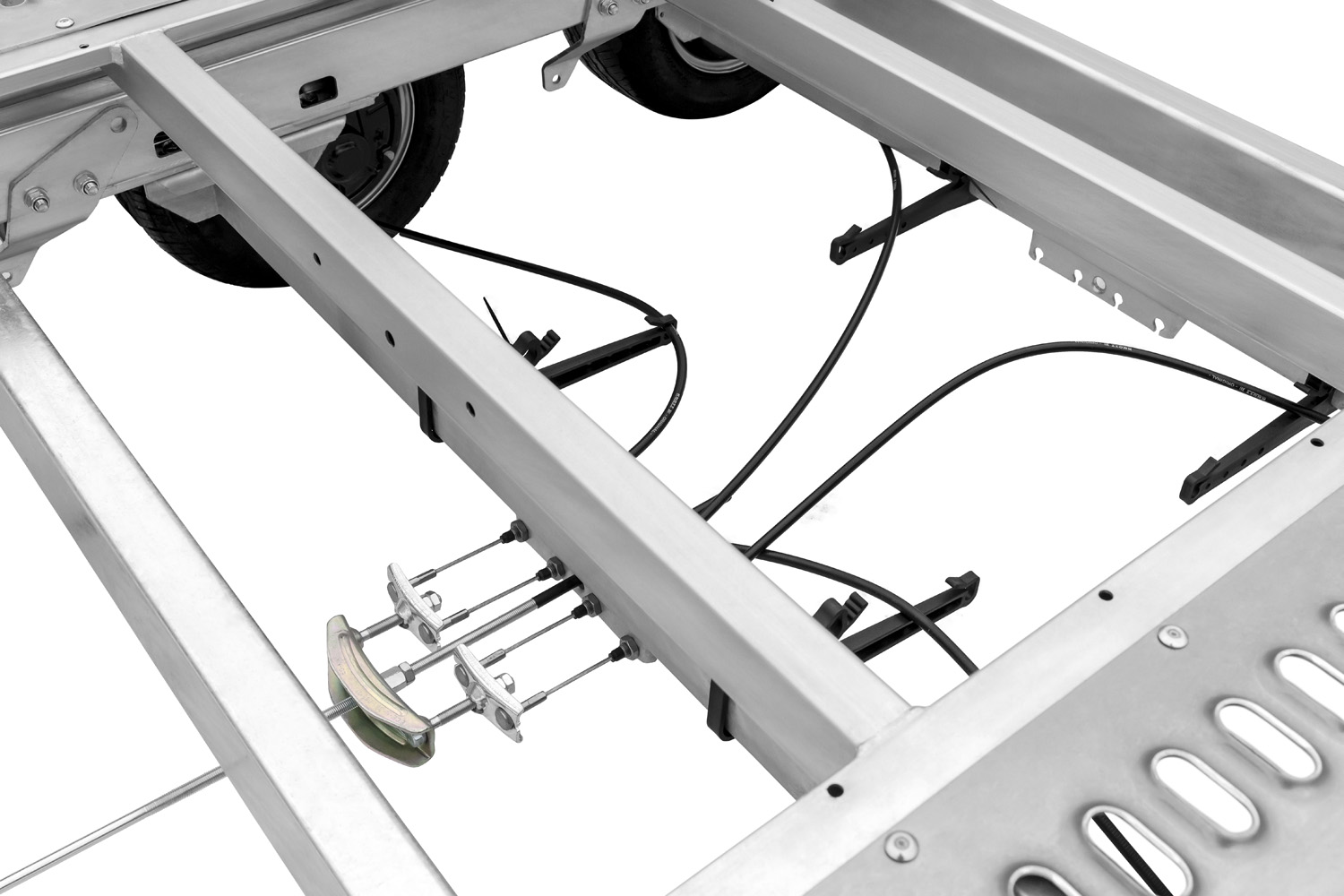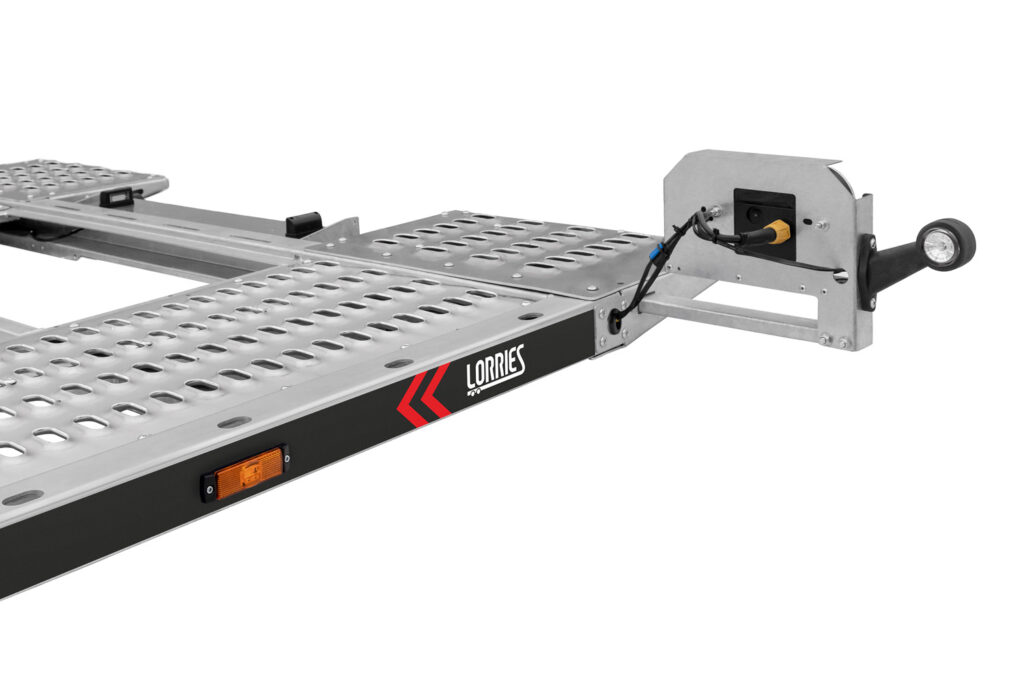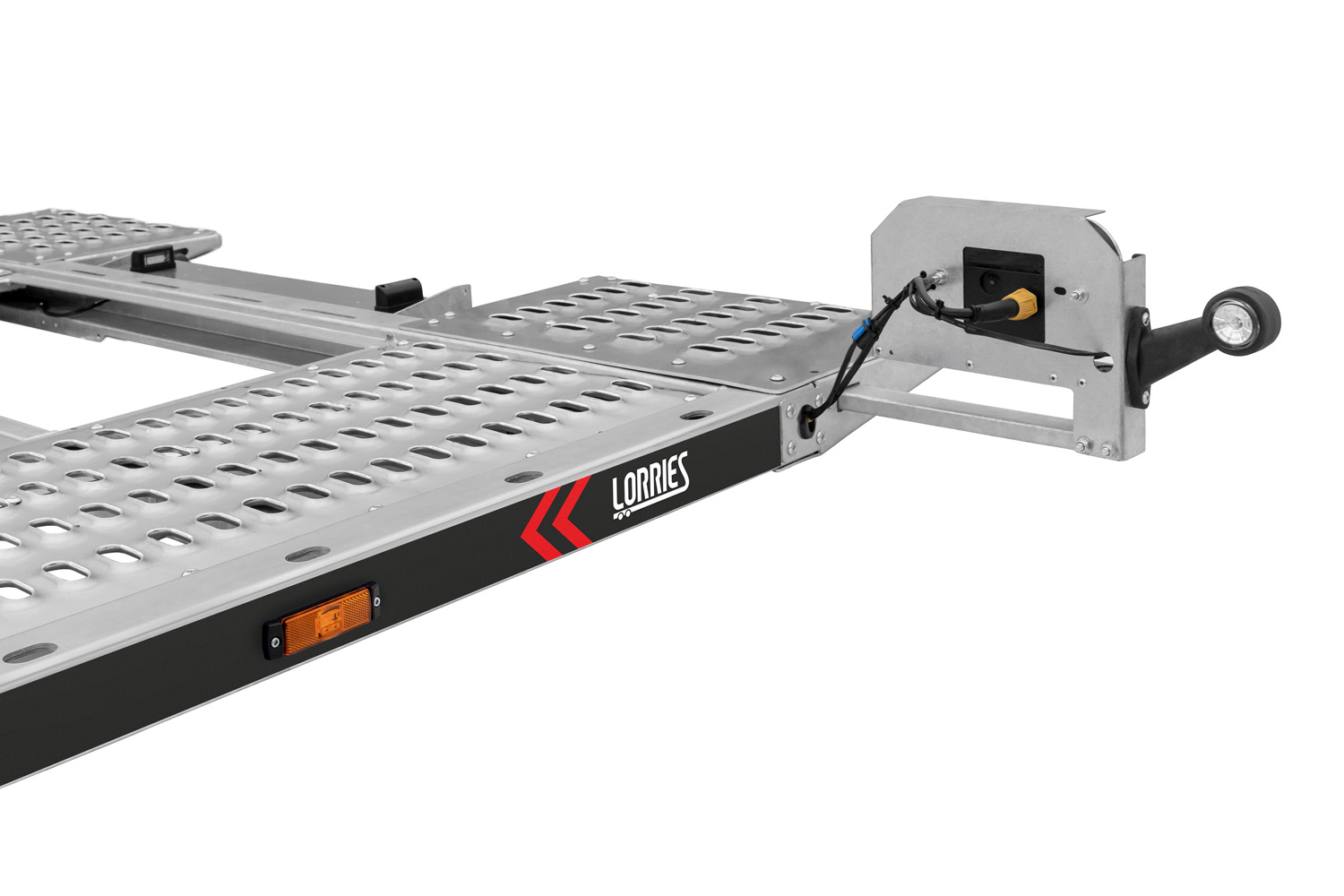 Technical data
Laweta PLI35-4521
Gross vehicle weight [kg]
3500
Maximum length of the loading surface [mm]
4858
Maximum width of the loading surface [mm]
2160
Complete kerb weight [kg]
736
External dimensions width x length x height [mm]
2160 x 6314 x 664
Approach angle [degrees]
12.5°
Standard equipment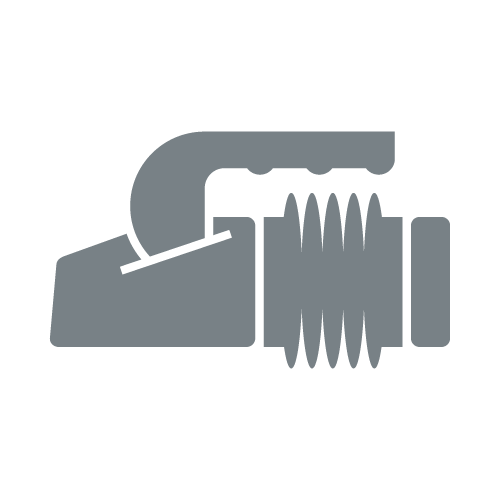 Overrun brake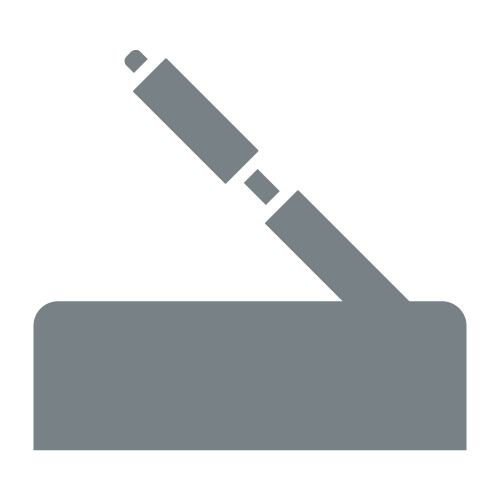 Parking brake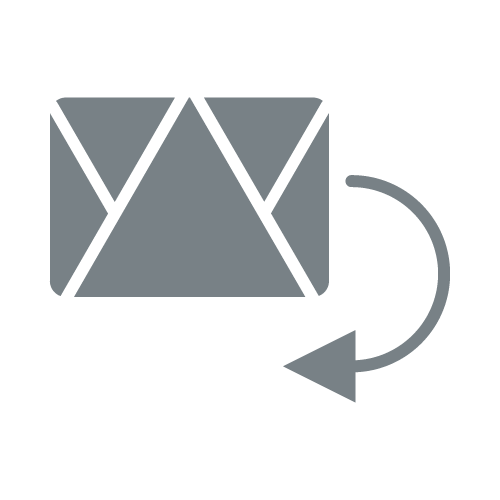 Tilting lamp system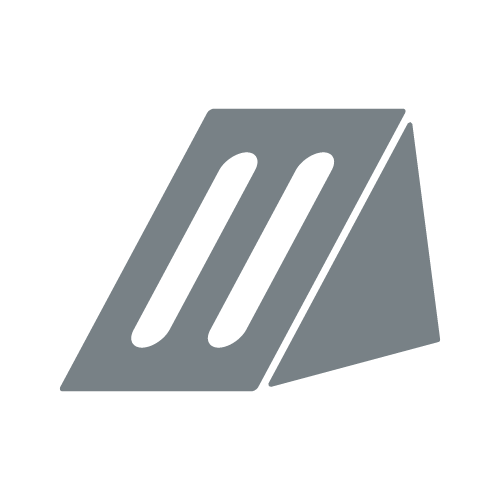 Wedge for blocking wheels of the car carrier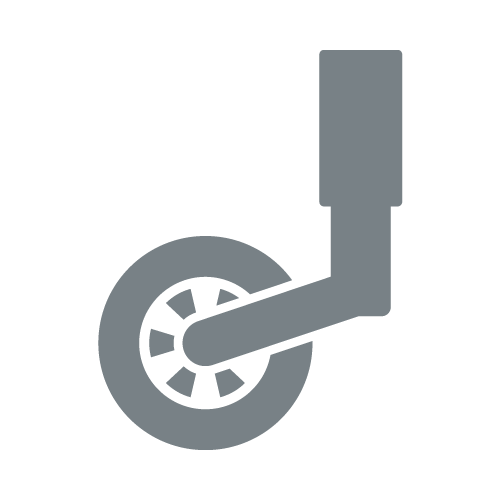 Jockey wheel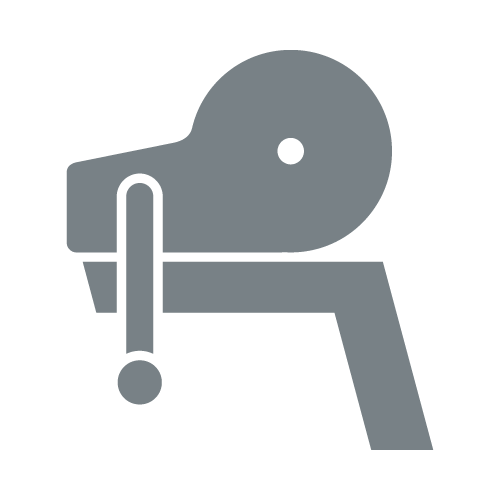 Manual winch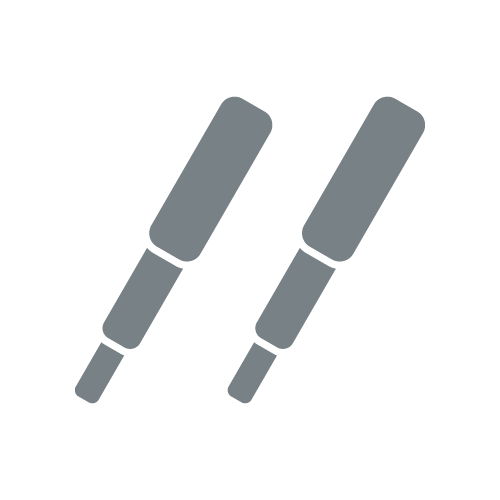 Actuators for tilting the inrun frame
Additional equipment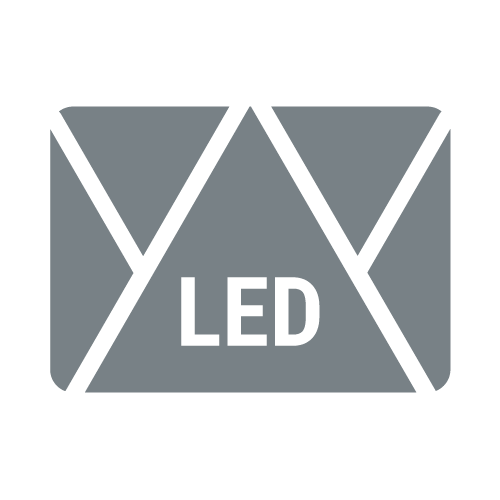 LED rear lamps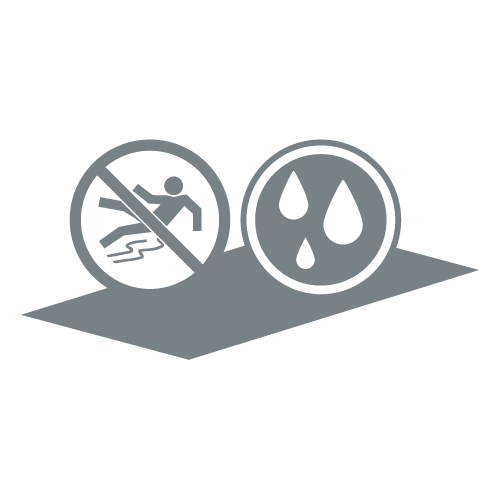 Waterproof and non-slip floor plywood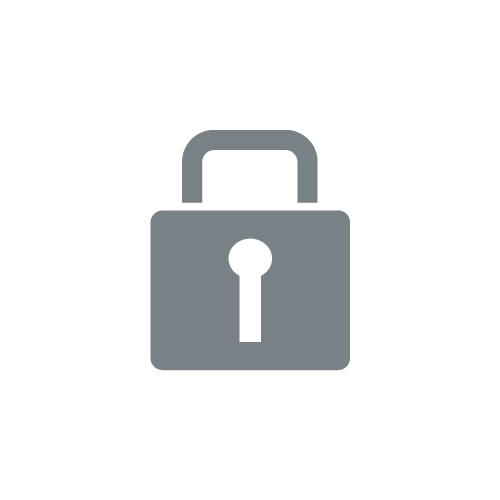 Anti-theft protection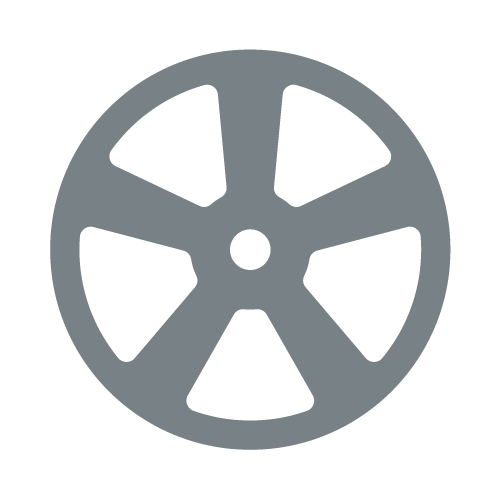 Aluminum rims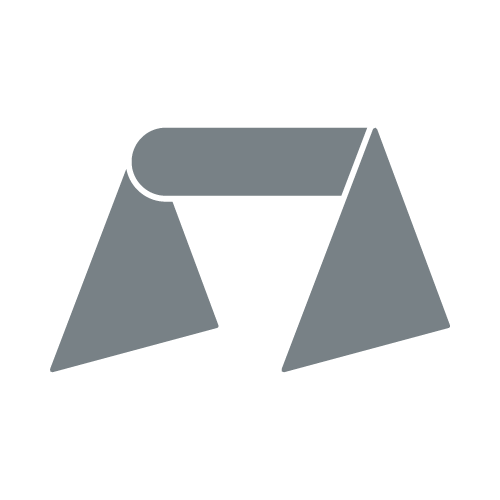 Blokada kół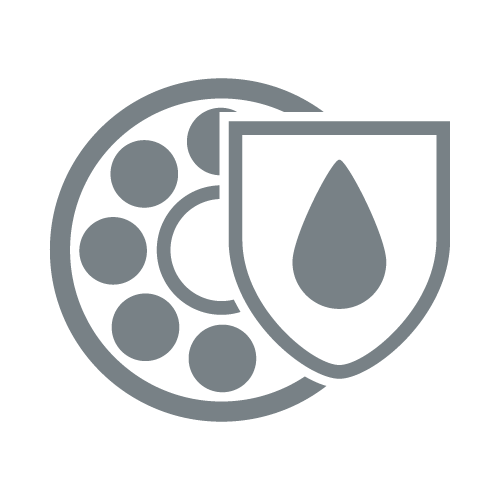 Waterproof bearings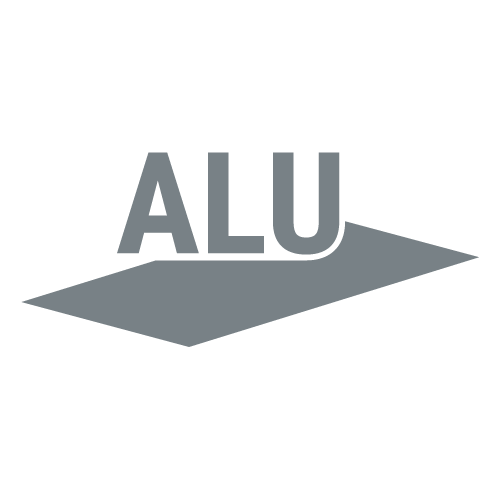 Aluminum floor filling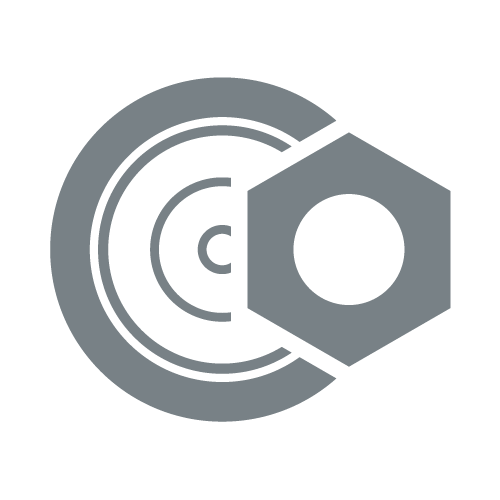 Spare wheel with mountings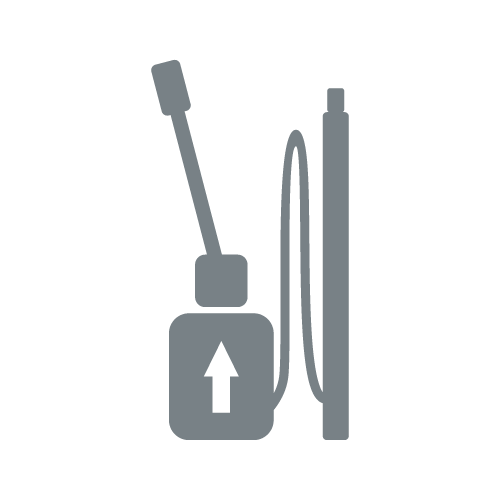 Single-acting hydraulic pump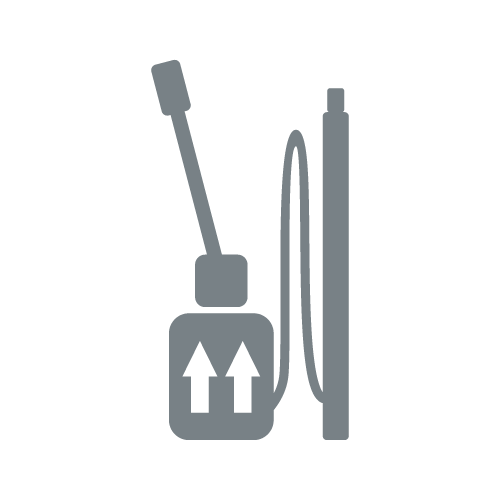 Double-acting hydraulic pump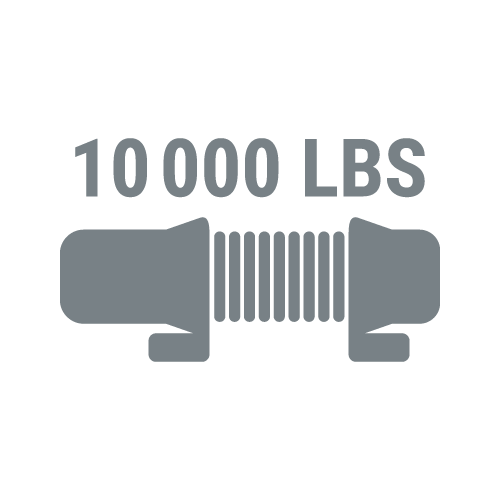 10,000 LBS winch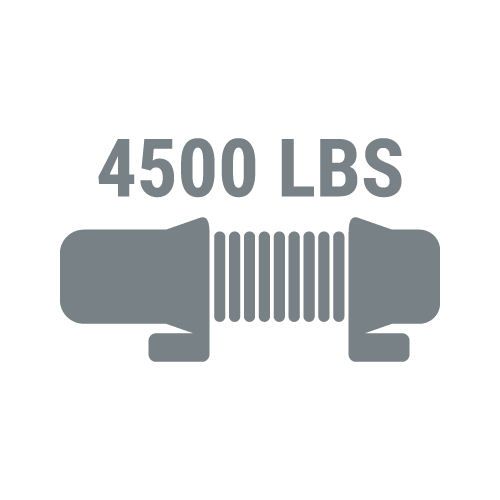 4,500 LBS winch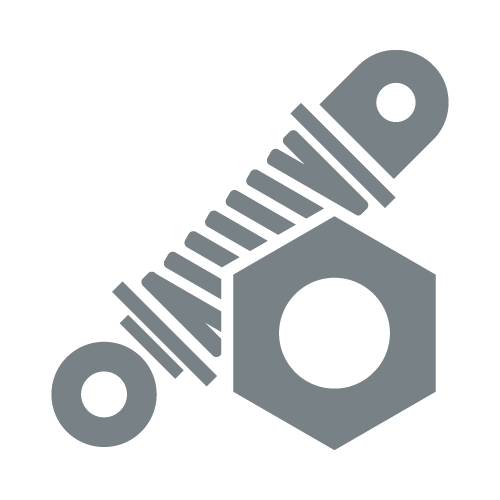 Shock absorber with mounting