Trailers
The trailer for transporting vehicles and machines, TPM27 model, is a device with a solid construction, distinguished by medium dimensions, while increasing the load capacity, thanks to the construction based on two axles.
A trailer for special tasks
---
The TPM27 model has a GVW of 2700 kg. It can carry loads of up to 2020 kg, having length about 3.1 and width of 1.6 meters. The trailer frame is reinforced with a special truss and two longitudinal members forming an integral part of the drawbar. A wide gangway with a small approach angle allows you to conveniently enter and retrieve the load from the platform. In addition, the gangway itself is equipped with an independent lock, protecting it against uncontrolled opening. On the floor of the MTP27 model, fastening brackets for belts are located, 4 on each side.
CLEVER SOLUTIONS
---
Access to the load is facilitated by specially prepared steps located on both sides of the trailer. Solid handles closing the overrun gangway ensure a high level of safety during transport. The floor is made of waterproof plywood with a non-slip coating.
The whole structure is protected against corrosion by hot galvanizing. As standard equipment, two mechanisms are available to help stop the vehicle or secure it in the parking: overrun and parking brakes.
In addition, when buying the trailer, the customer will receive, as standard, a support wheel, a spare wheel with mounting and wedges for locking the trailer wheels. Additionally, it can be retrofitted with LED rear lamps.
SAMPLE MODEL CONFIGURATION
---
Handles attached to the floor
Waterproof and non-slip floor plywood
Overrun gangway lock
Side panels and steps for convenient access to the load
A solid ramp
Lamps that can be replaced with LED for an additional fee
Braked axles
Locking wedges (set of 2)
Spare wheel with mounting
Support wheel
Parking and overrun brake
Gross vehicle weight [kg]
2700
Maximum length of the loading surface [mm]
3100
Maximum width of the loading surface [mm]
1603
Complete kerb weight [kg]
680
External dimensions width x length x height [mm]
2150 x 5100 x 1940
Approach angle [degrees]
20°
Standard equipment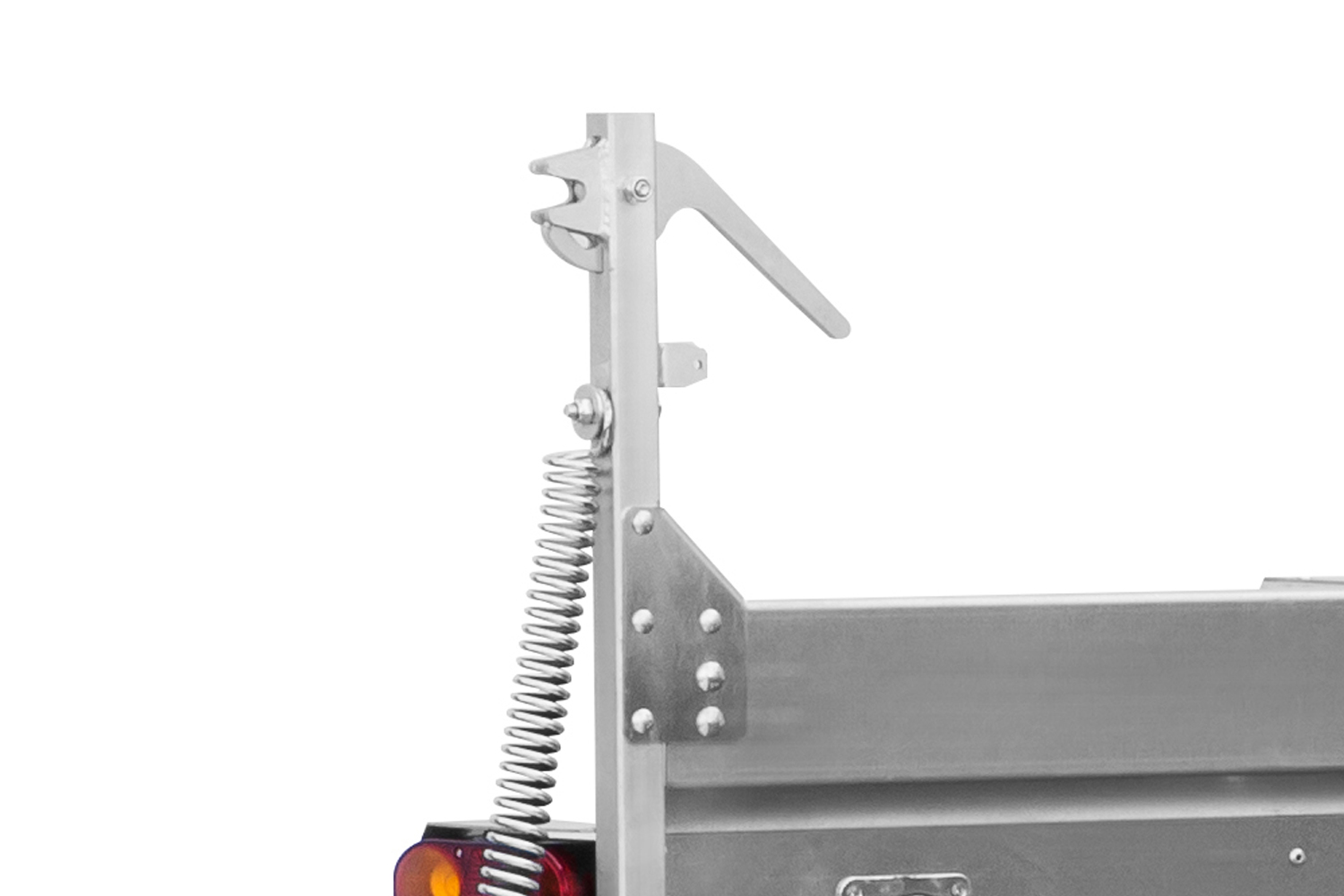 Overrun gangway lock
Overrun brake
Parking brake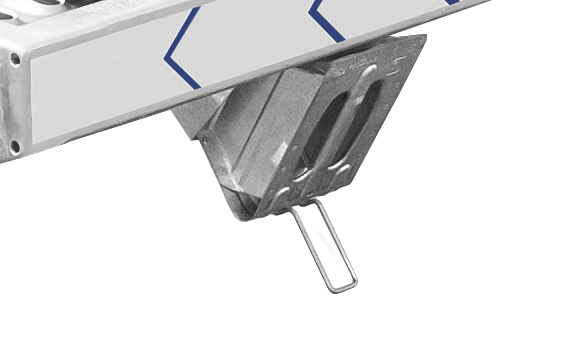 Wedge for blocking wheels of the car carrier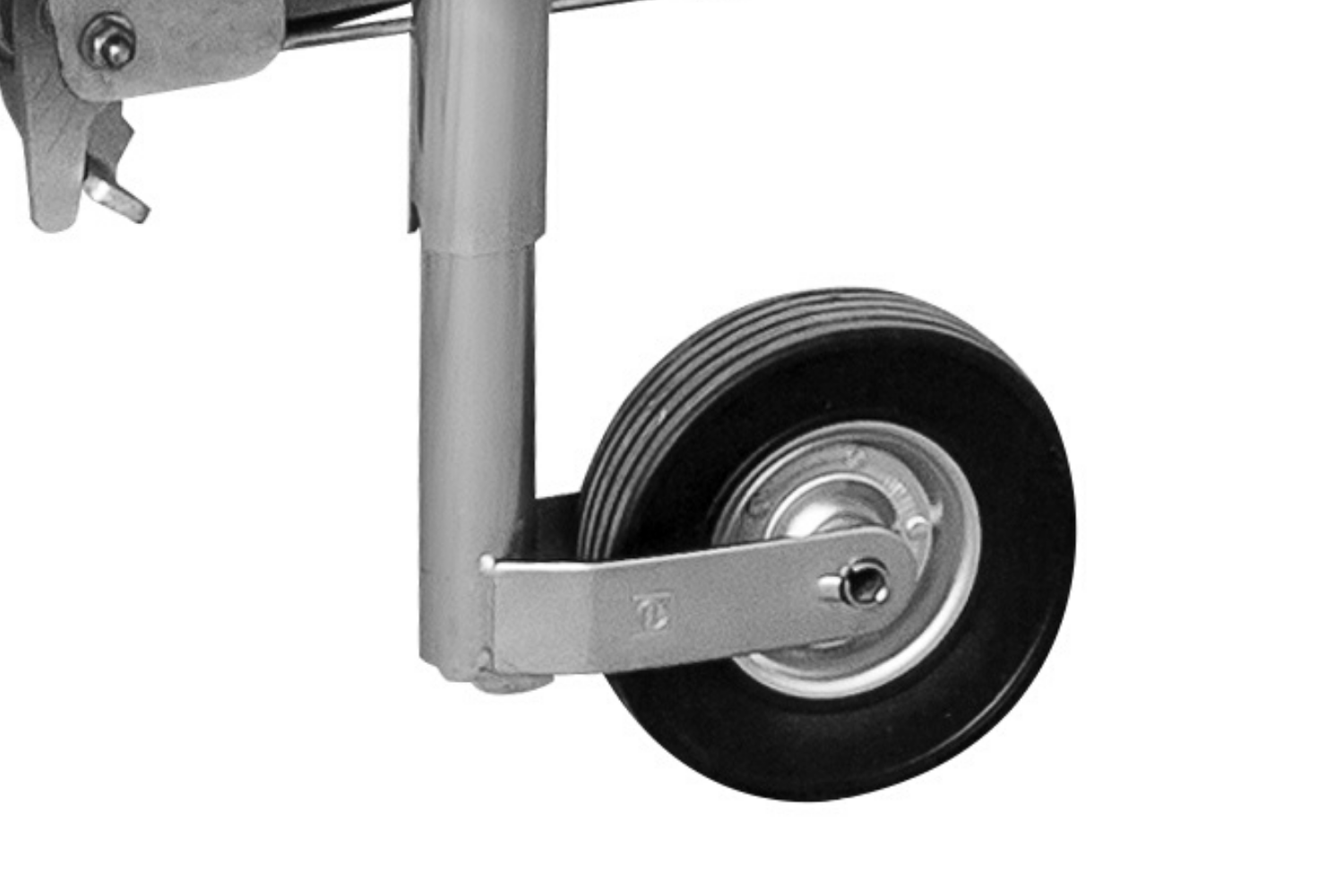 Support wheel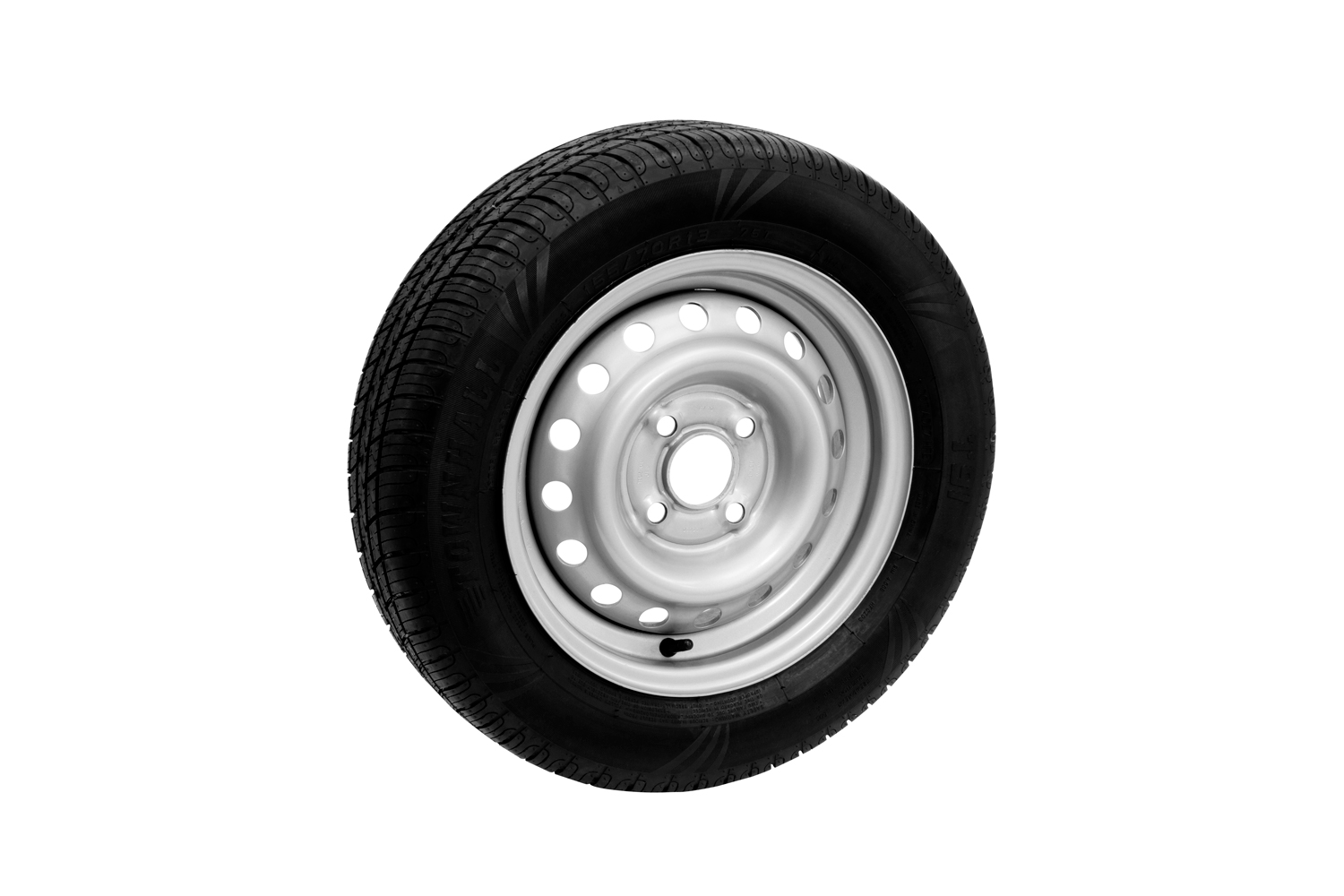 Spare wheel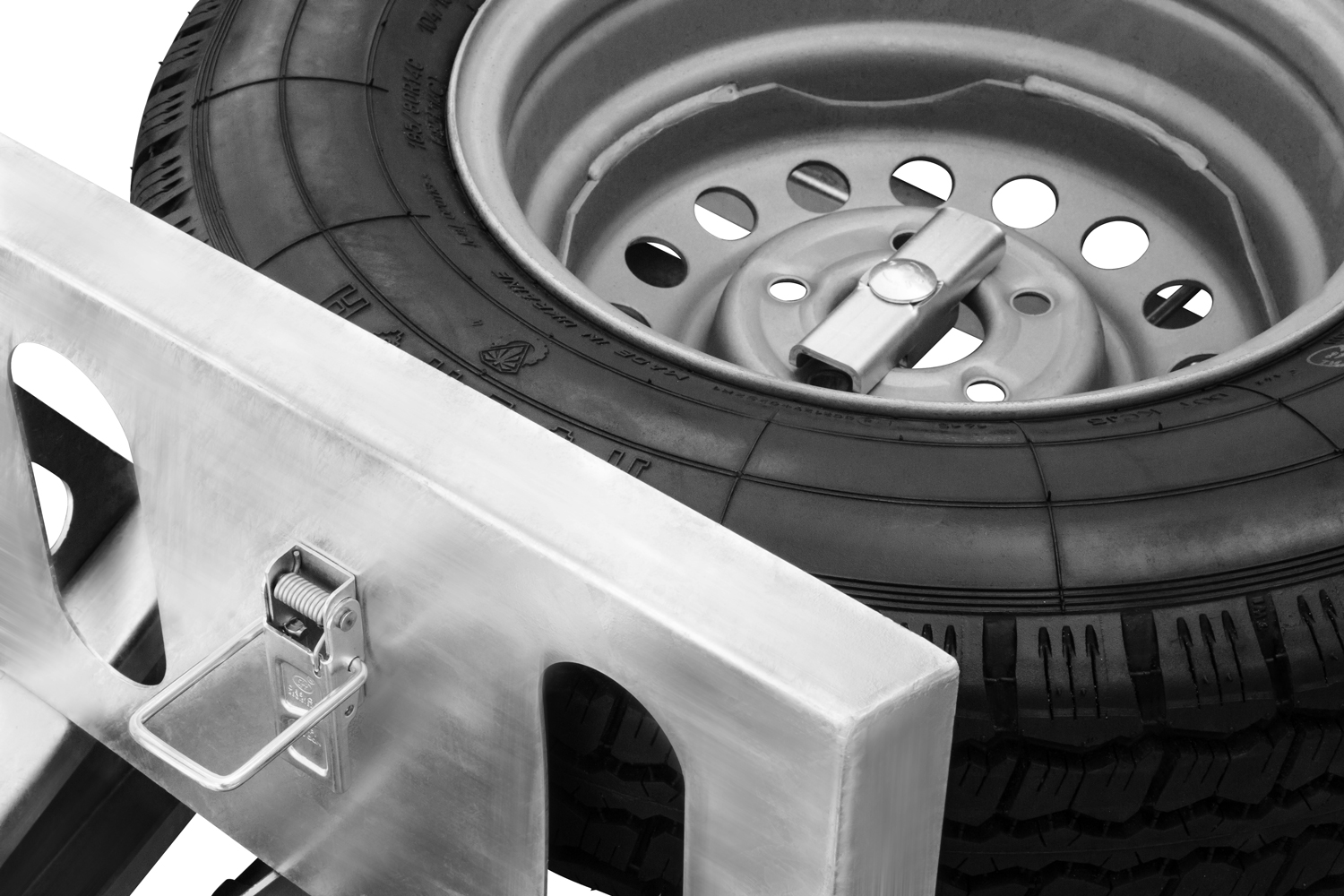 Spare wheel mounting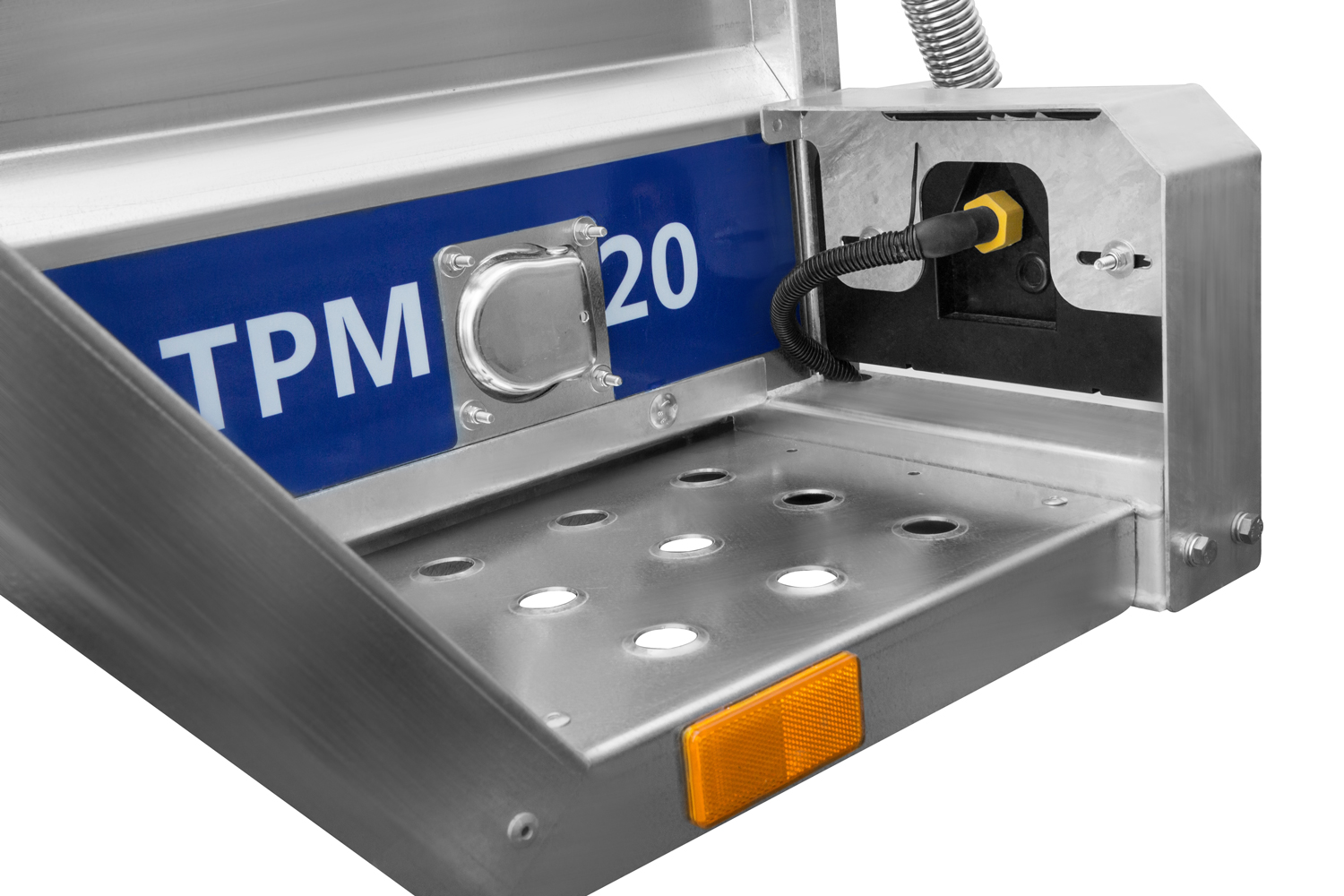 Steps for easier access to loading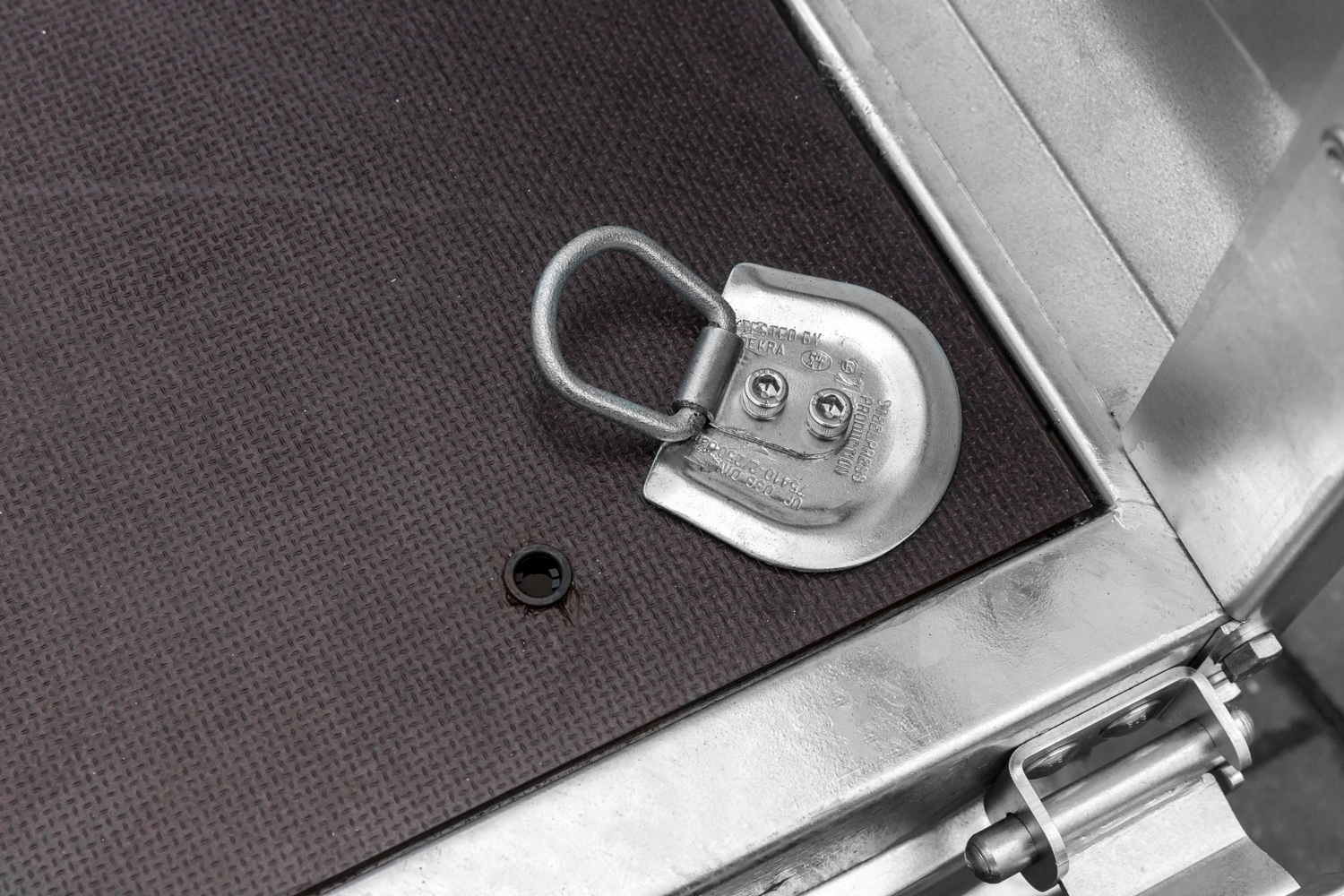 Brackets for fixing load mounted in the floor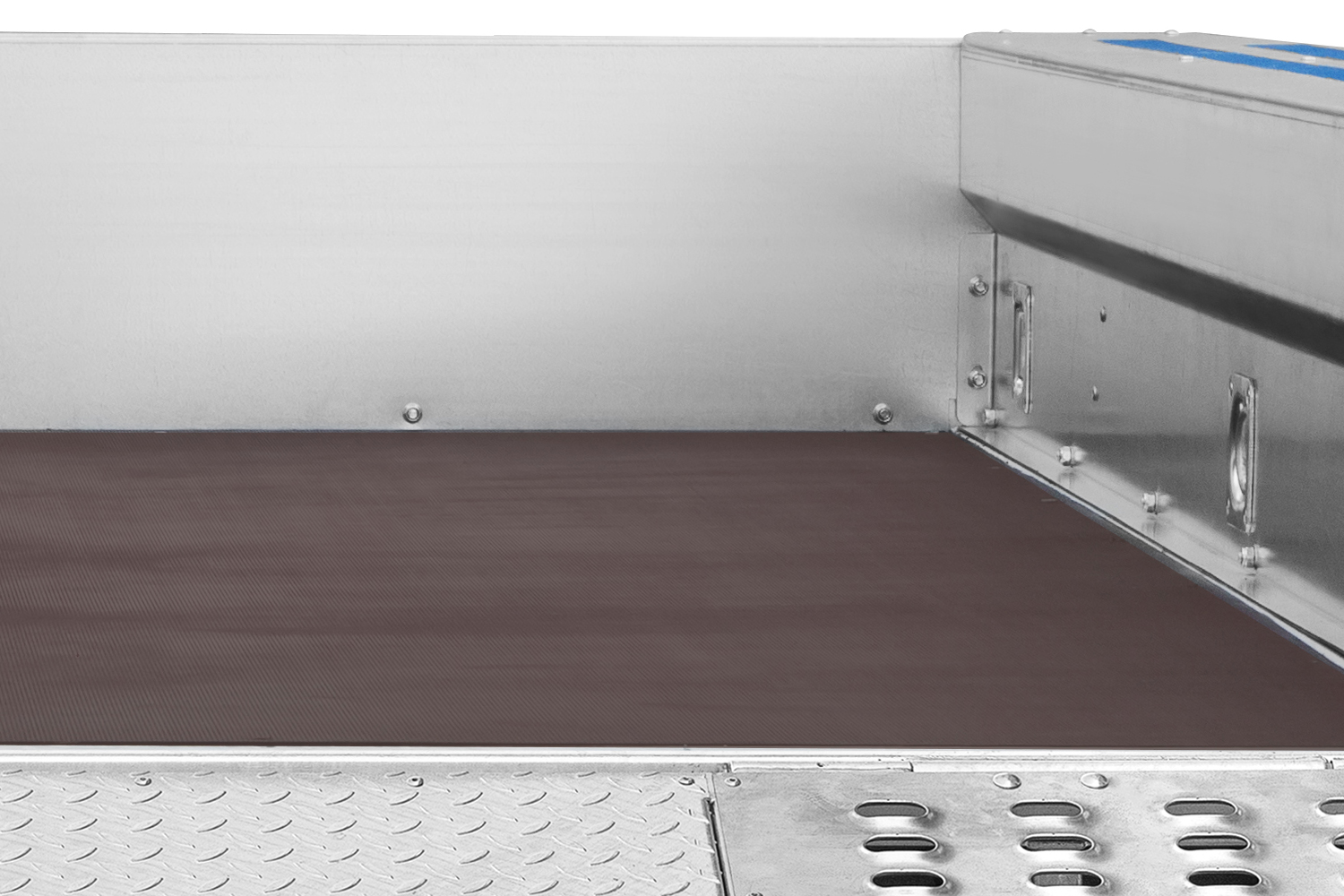 Waterproof and non-slip floor plywood
Additional equipment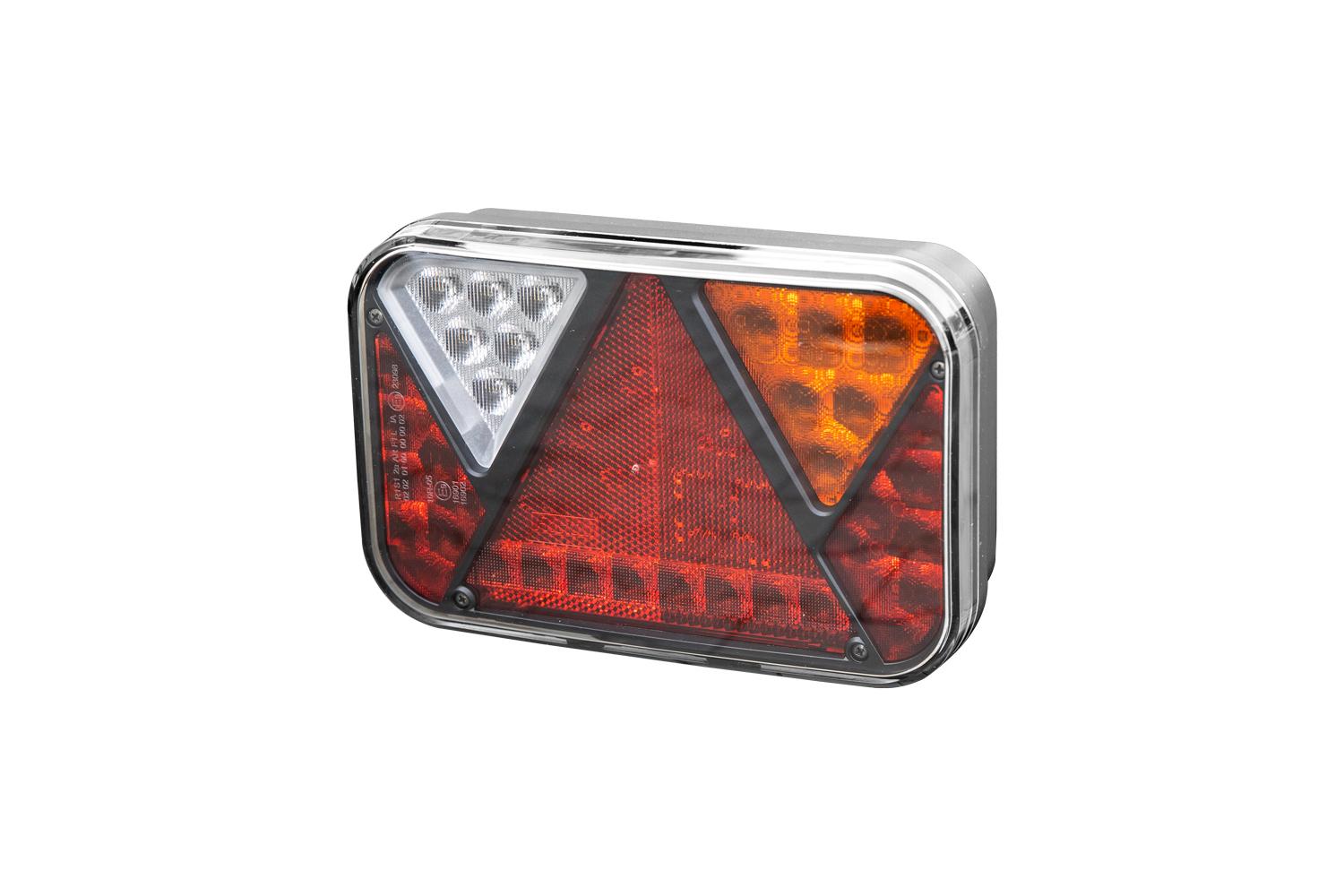 LED rear lamps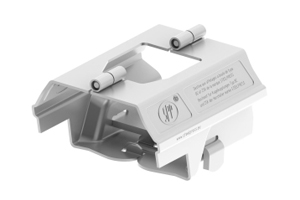 Anti-theft protection