Trailers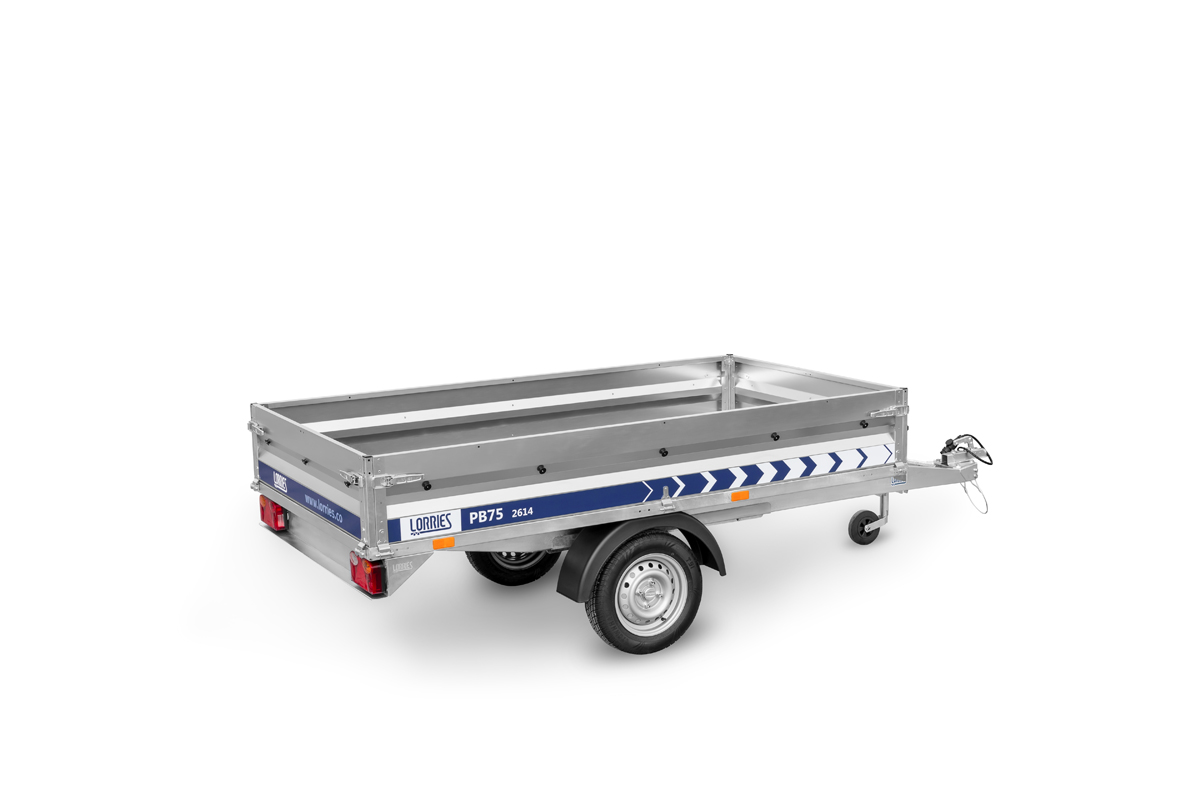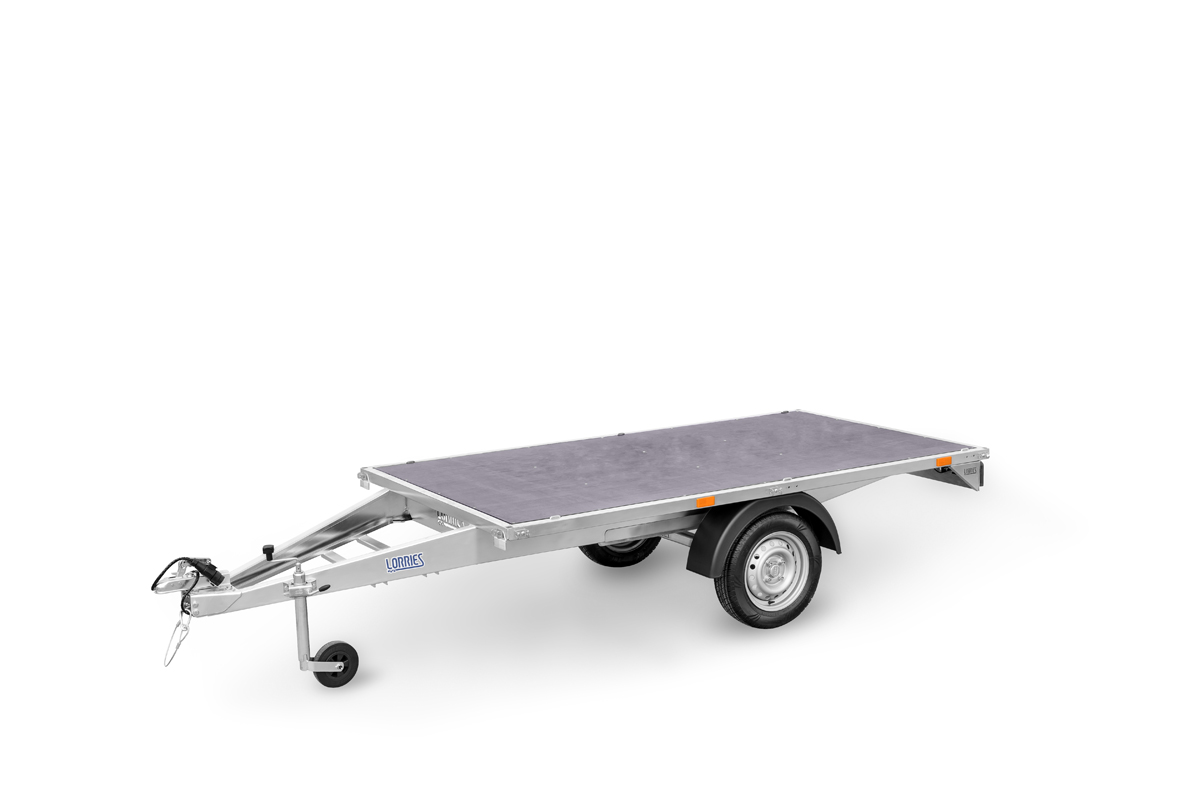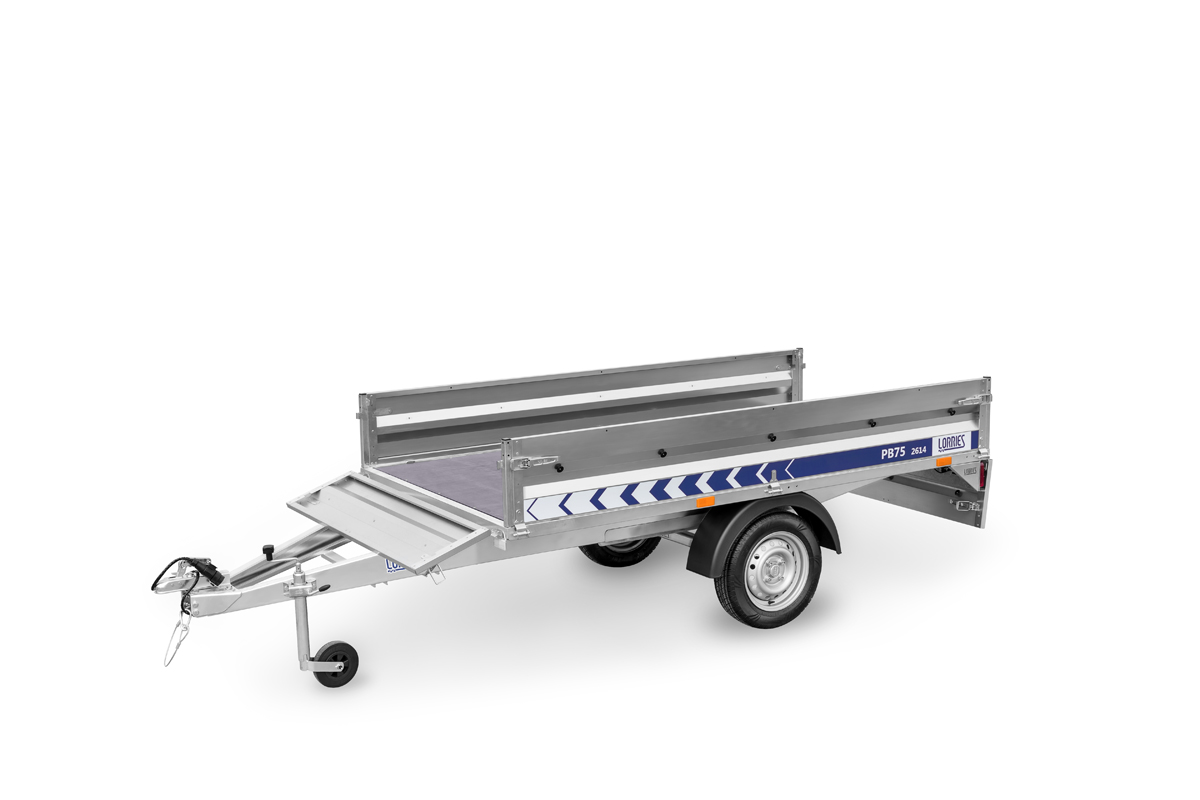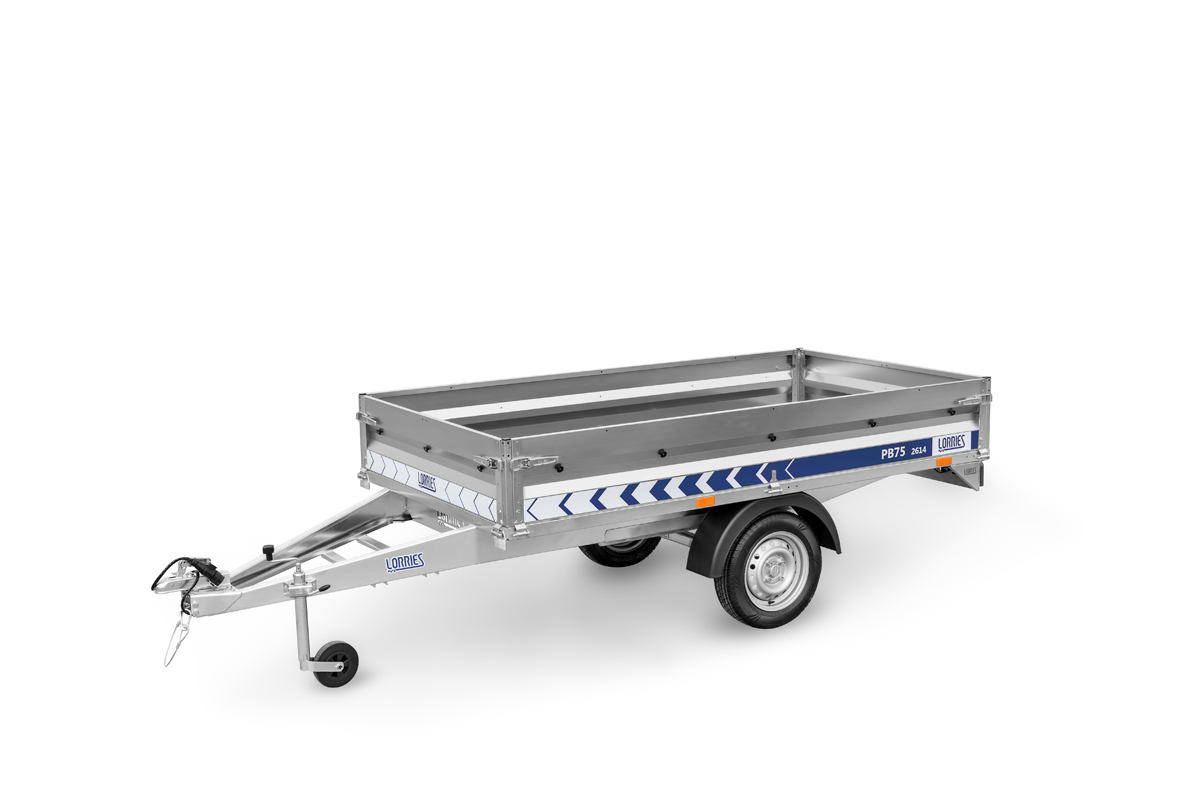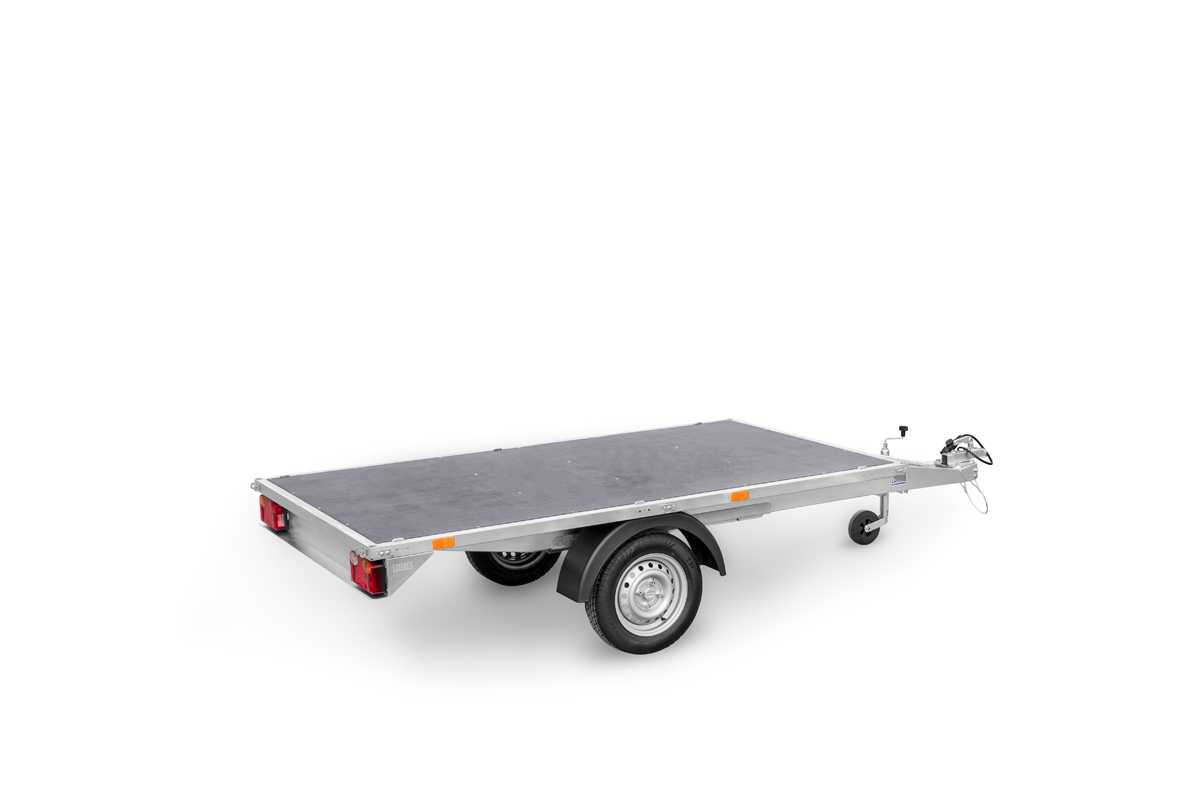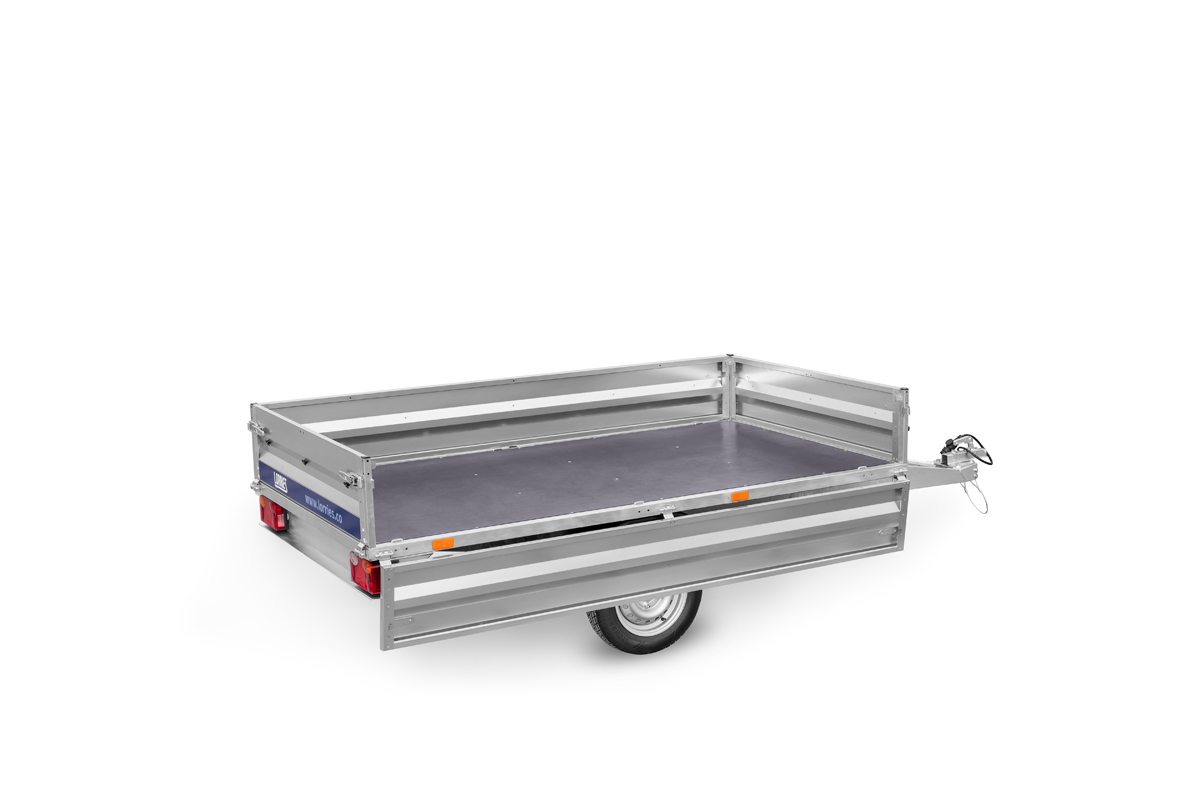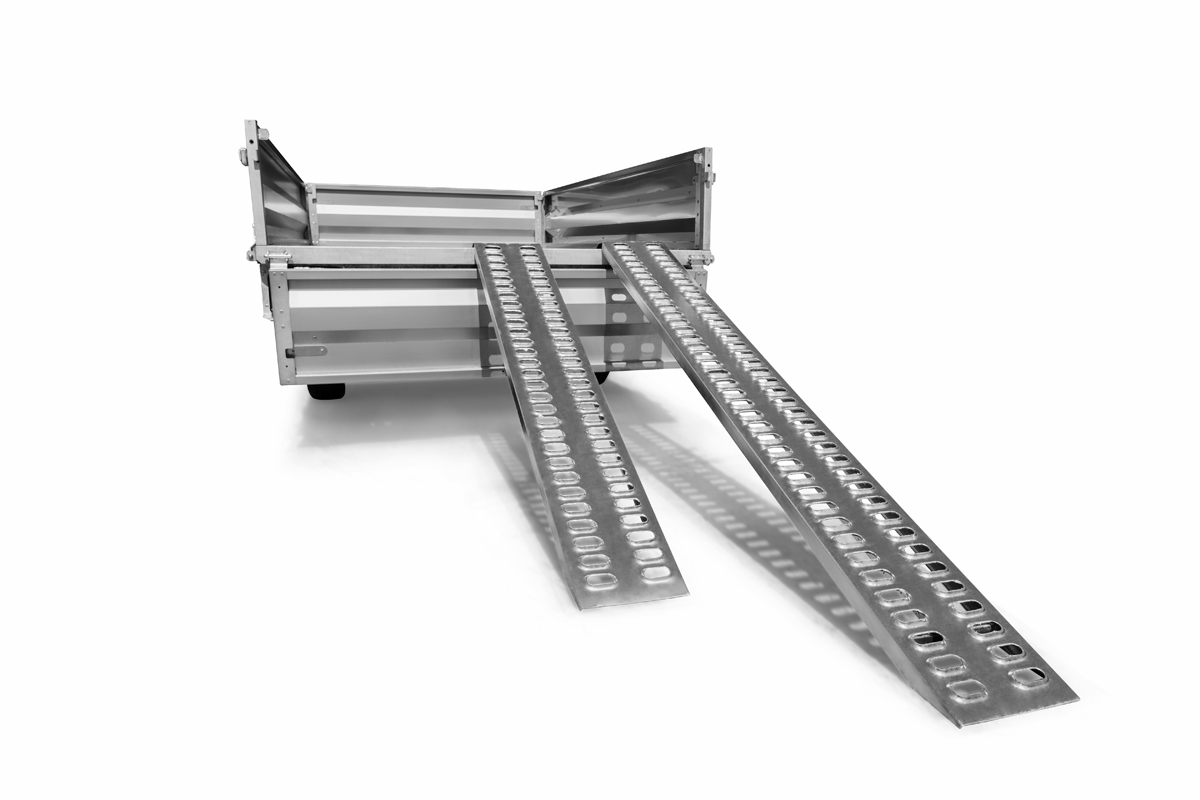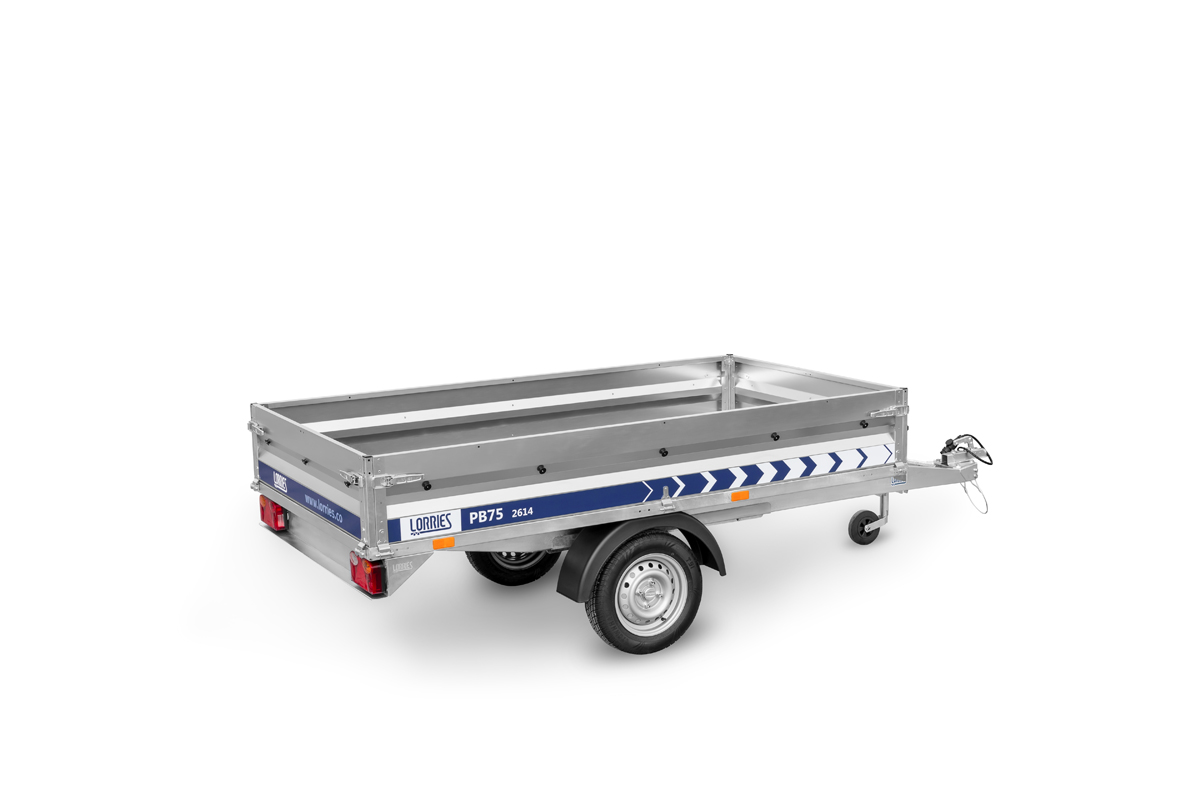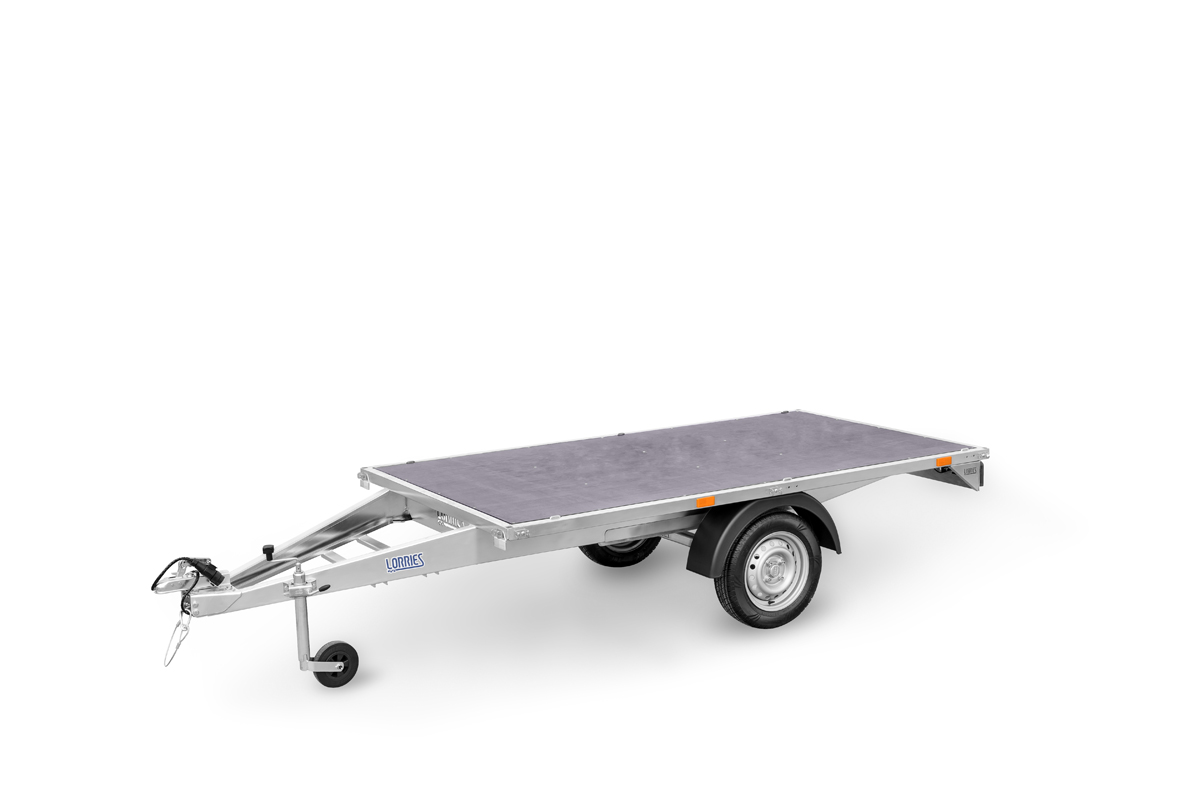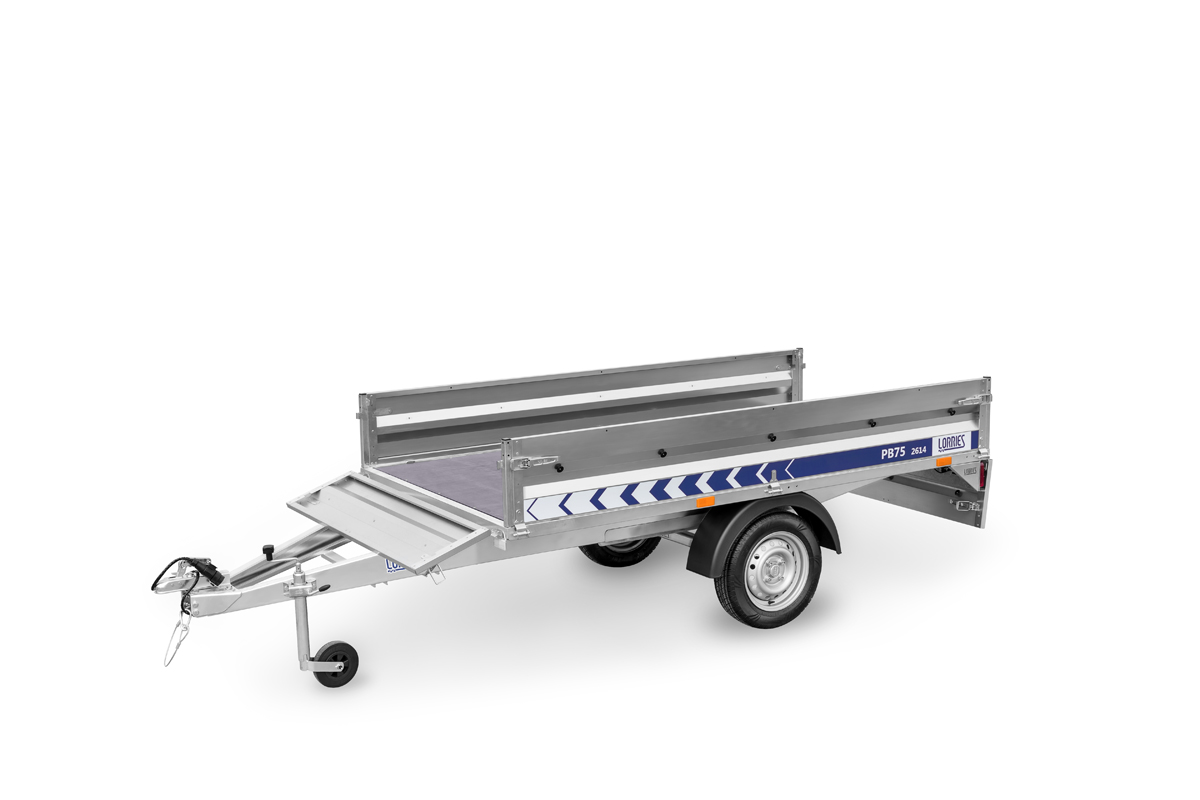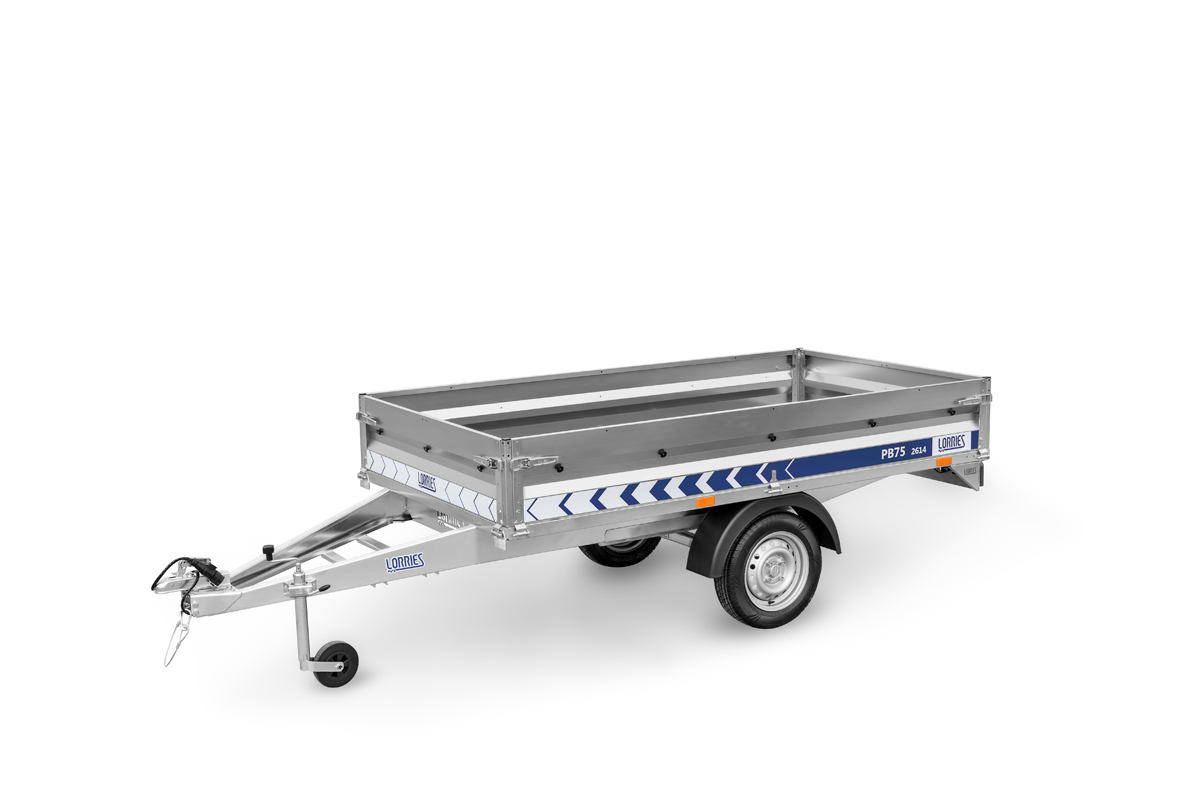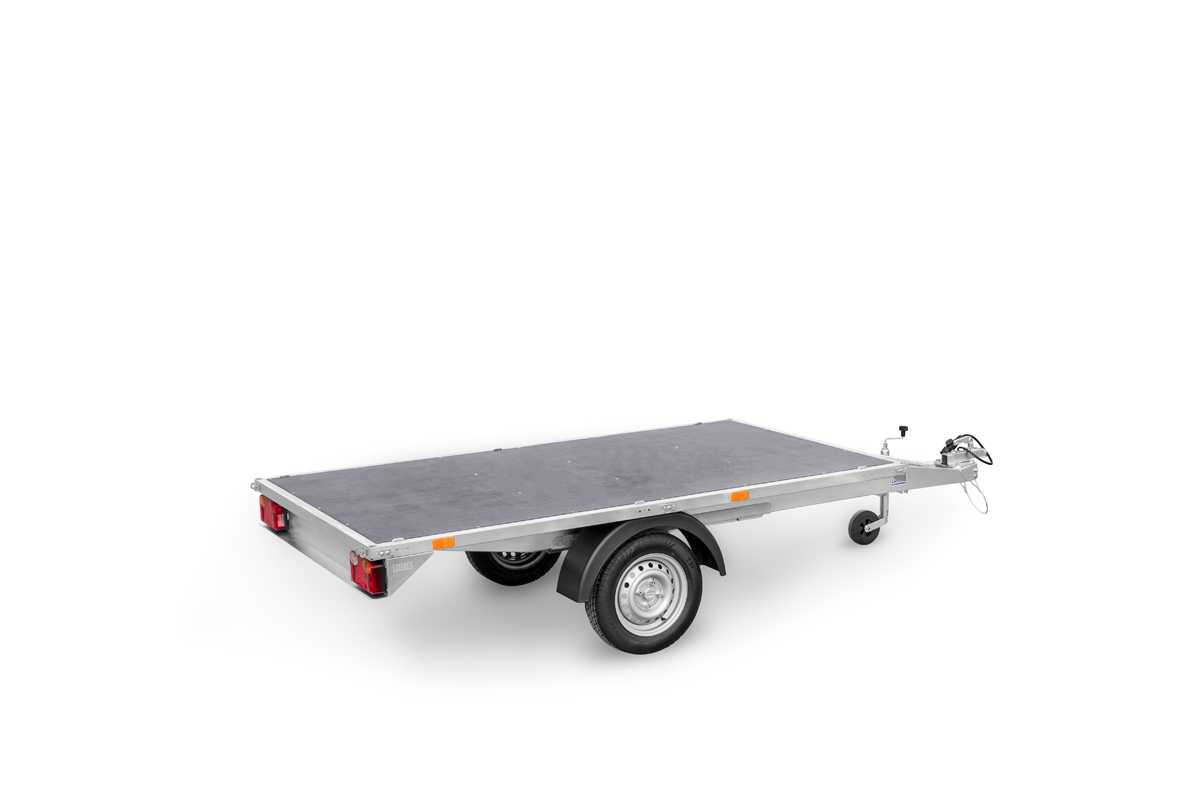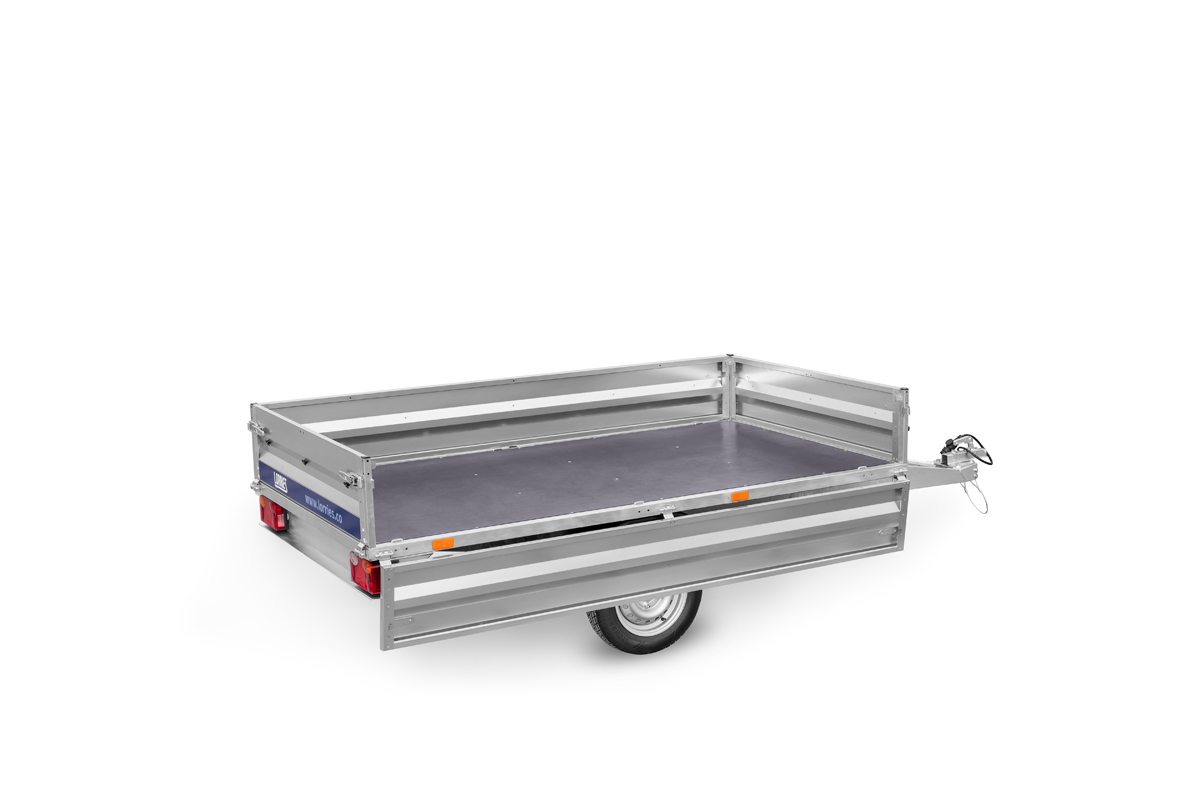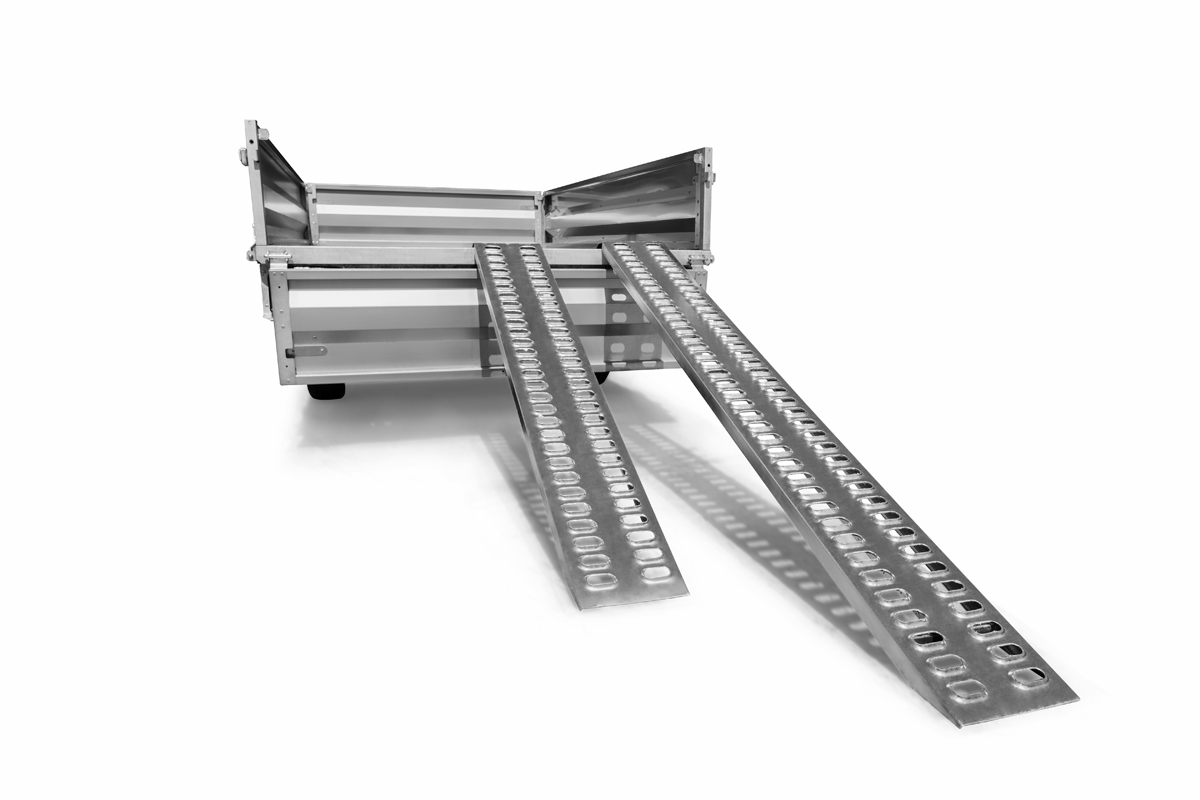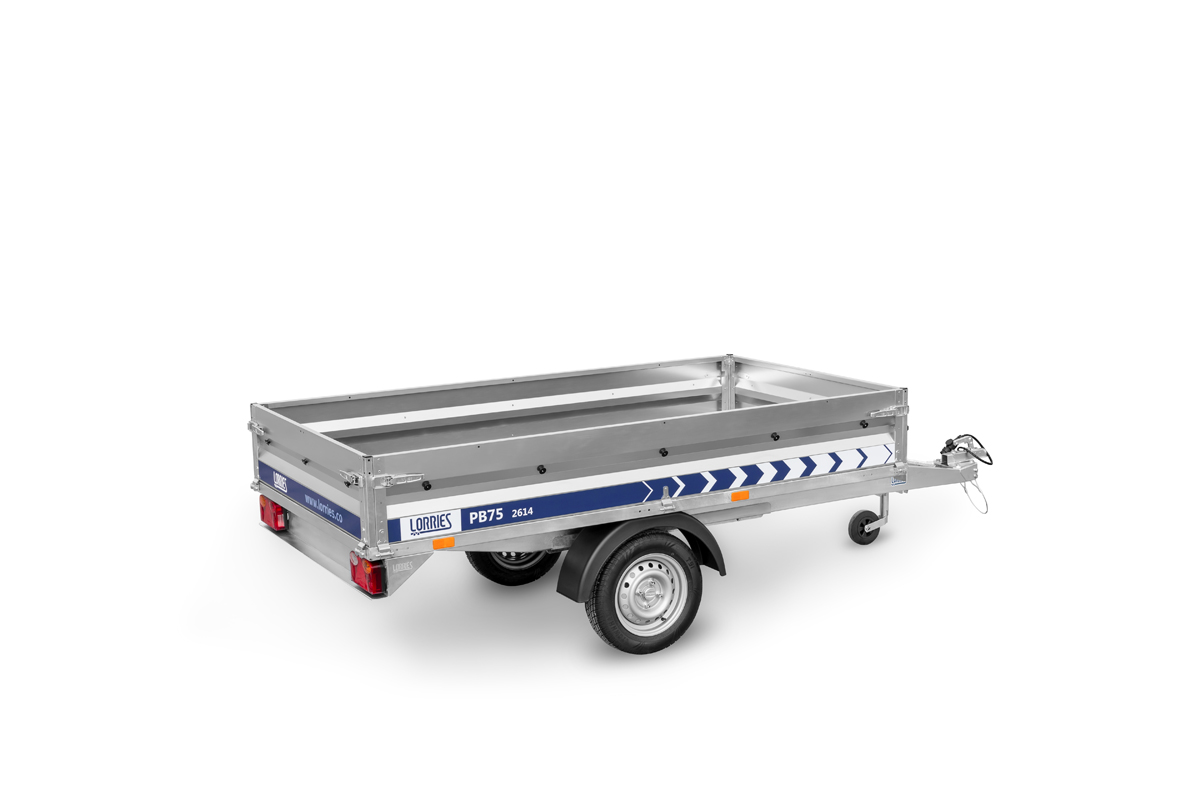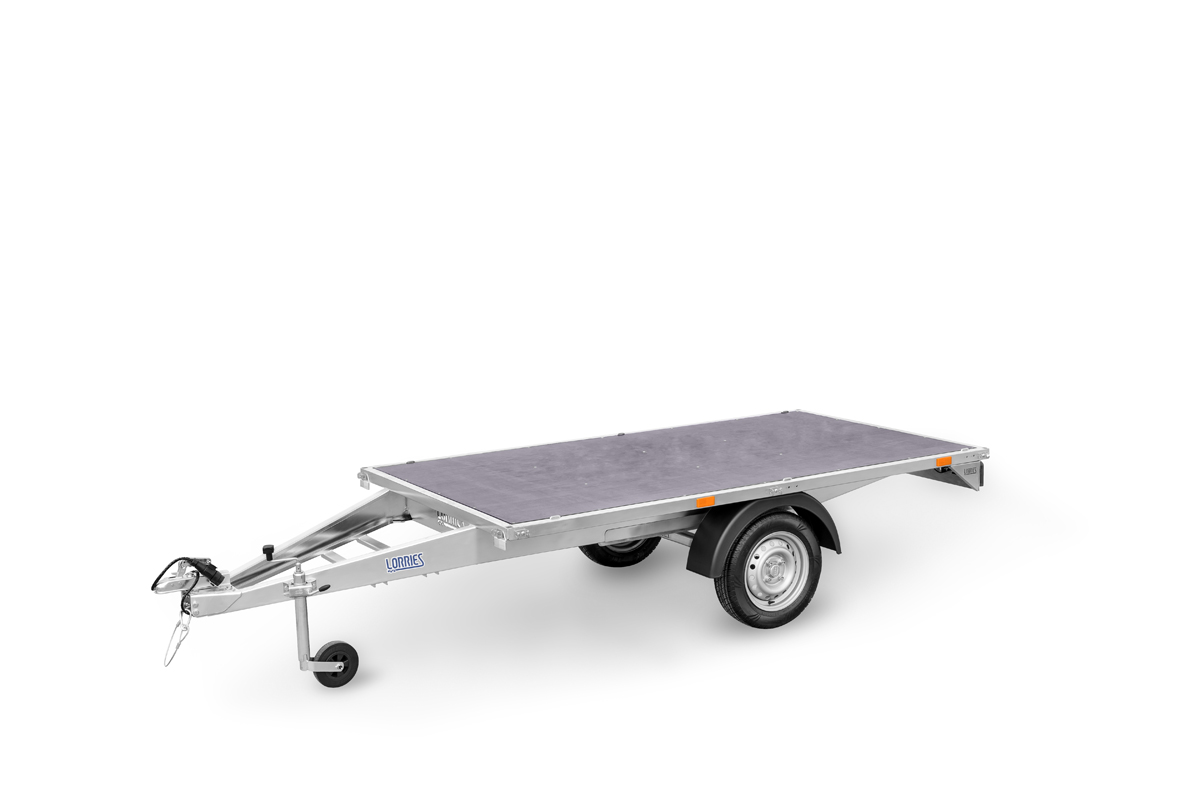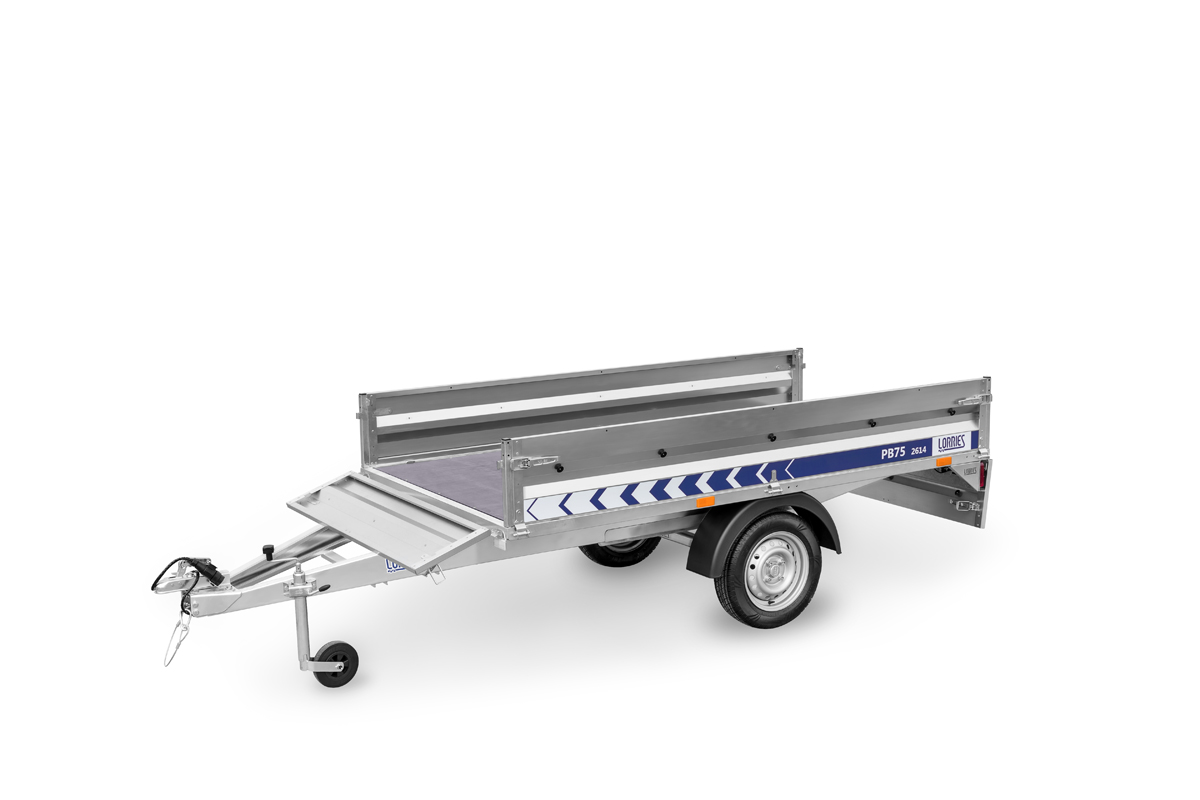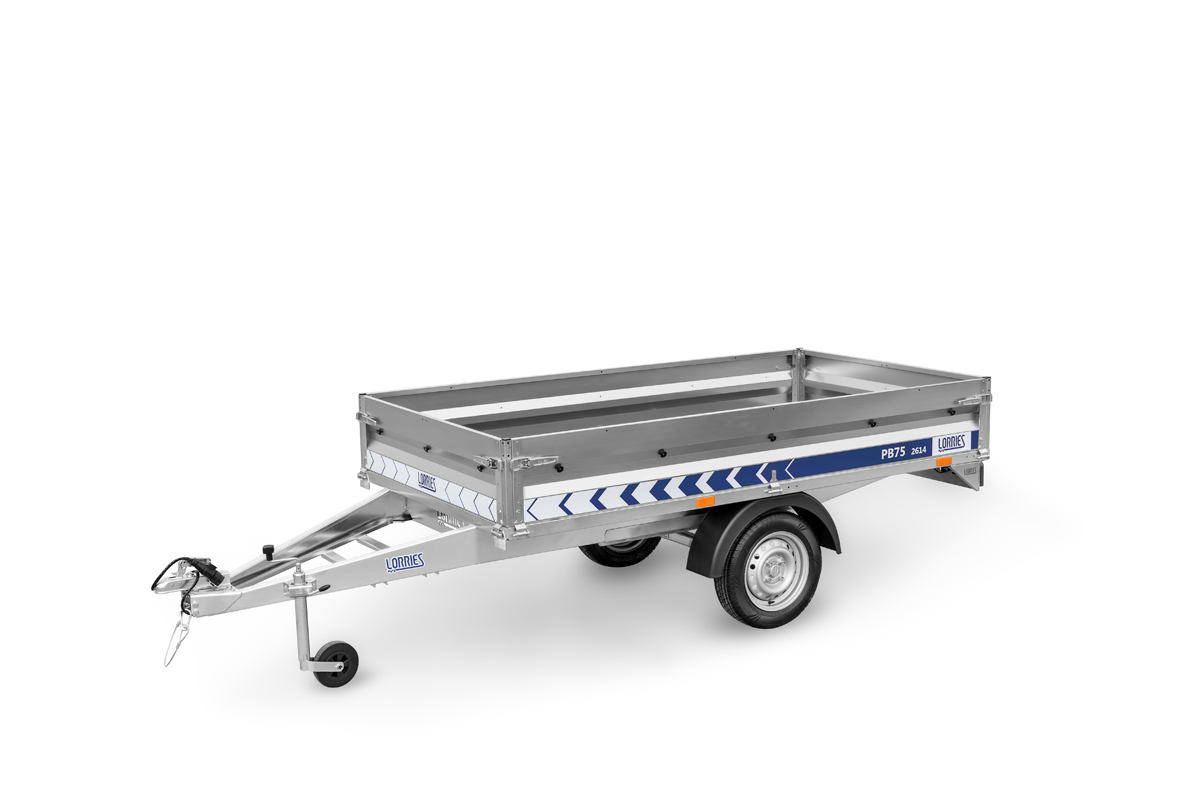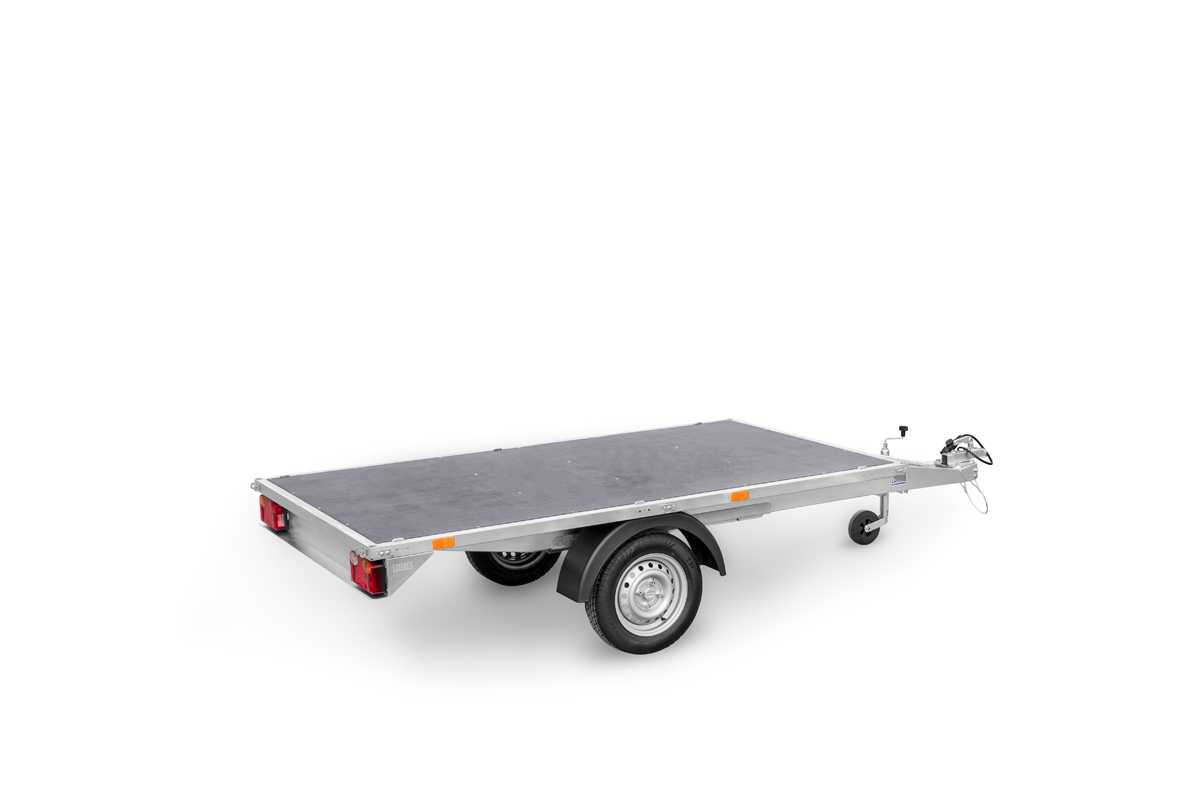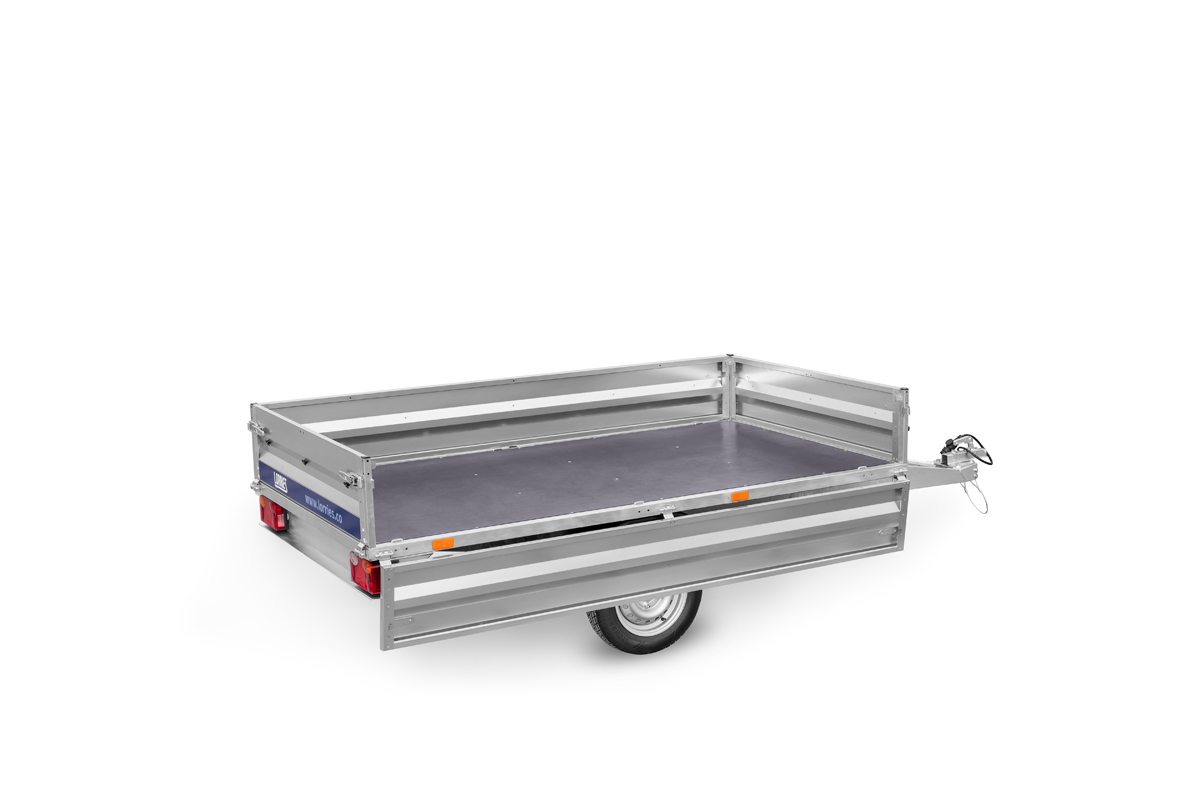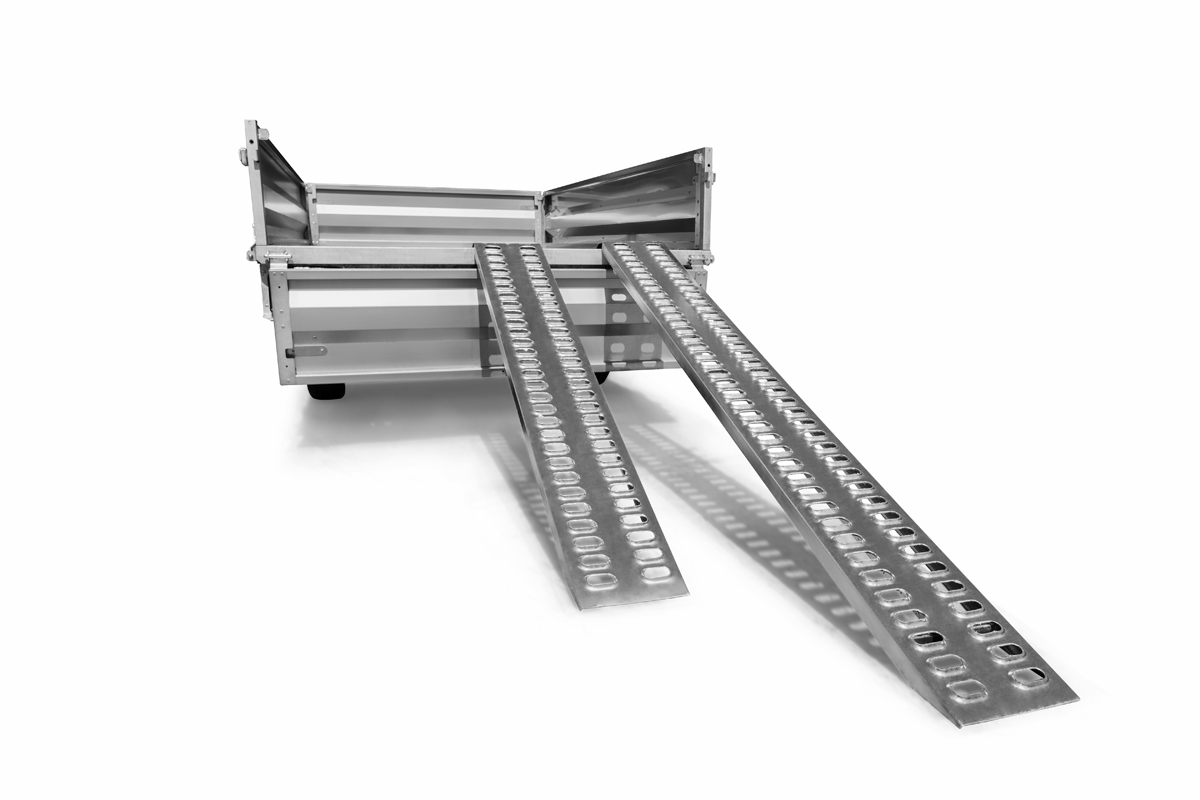 The sideboard trailer that will work in the case of light construction, garden or home works. With it you can safely transport materials, soil, seedlings or other raw materials weighing up to 500 kg and having length under 2.5 meters. It has 1 unbraked axle.
COMFORT AND MODERNITY PB75-2614/1
---
The model is equipped with an innovative hinge remove system that allows quick and easy disassembly of all sideboards with which we will get a flat platform.
The construction of the trailer is based on a rigid, reinforced profile frame, which give it great stability and durability. The drawbar and two stringers form an integral part of the structure. The trailer uses the option of changing the place of belt fastening. In total, you can choose from 12 different pairs of holes, 6 on each side of the vehicle.
EQUIPMENT
---
The trailer in standard is equipped with a safe, waterproof and non-slip floor made of plywood and a durable support wheel.
The trailer can be retrofitted with a spare wheel with fixing, perforated gangways of 1.5 m and 2 m and LED rear lights.
There is a possibility of various types of superstructures (so-called multi top system). You can choose a flat tarpaulin, tarpaulin with frame, front railing, full side extension or perforated extension.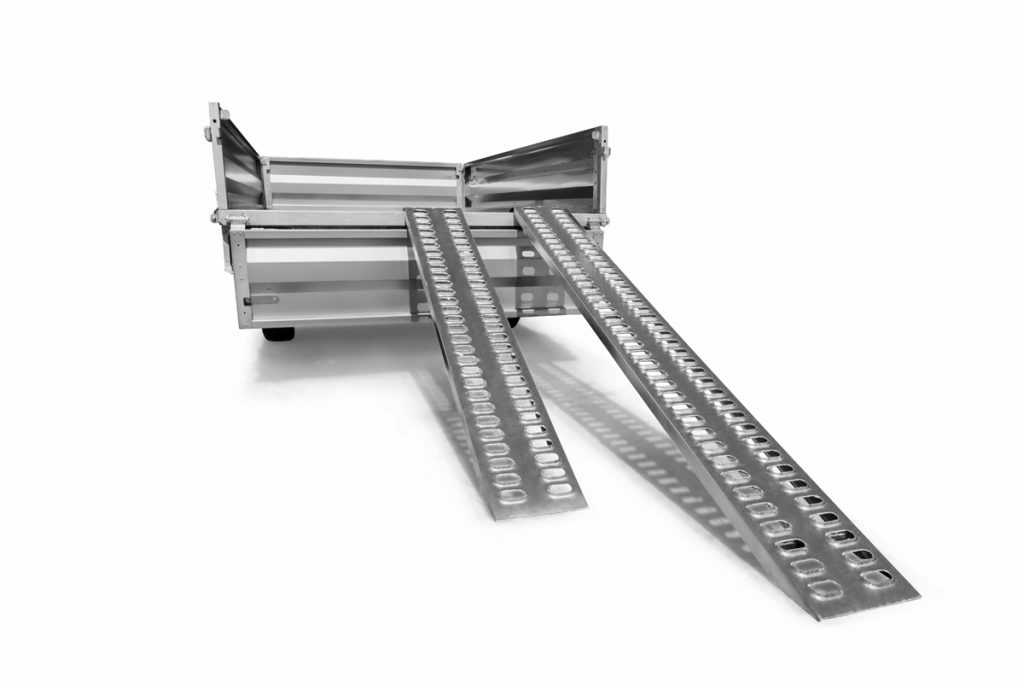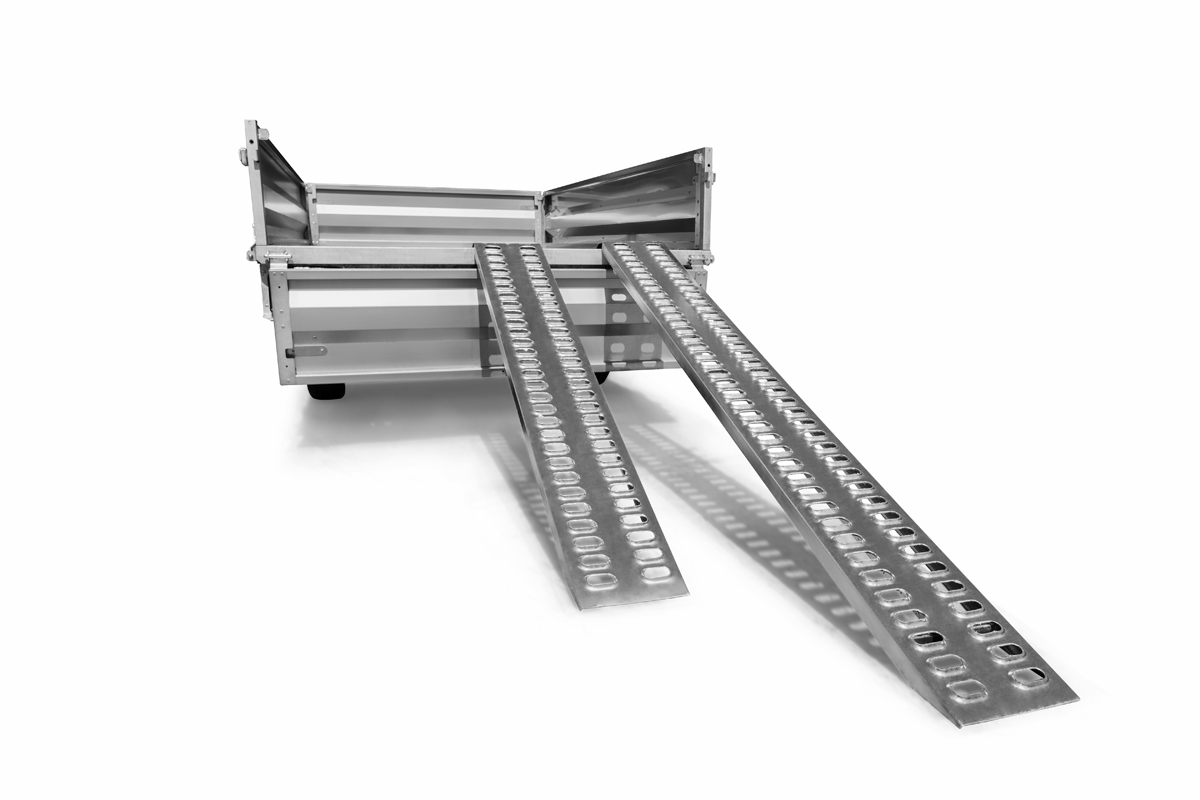 EXAMPLE TRAILER CONFIGURATION
---
12 places for placing belt holders
HINGE REMOVE system

A SPECTRUM OF POSSIBILITIES
Technical data
PB75-2614/1
Gross vehicle weight [kg]
750
Maximum length of the loading surface [mm]
2610
Maximum width of the loading surface [mm]
1380
Loading surface height [mm]
350
Complete kerb weight [kg]
216
External dimensions width x length x height [mm]
1489 x 3914 x 1044
Standard equipment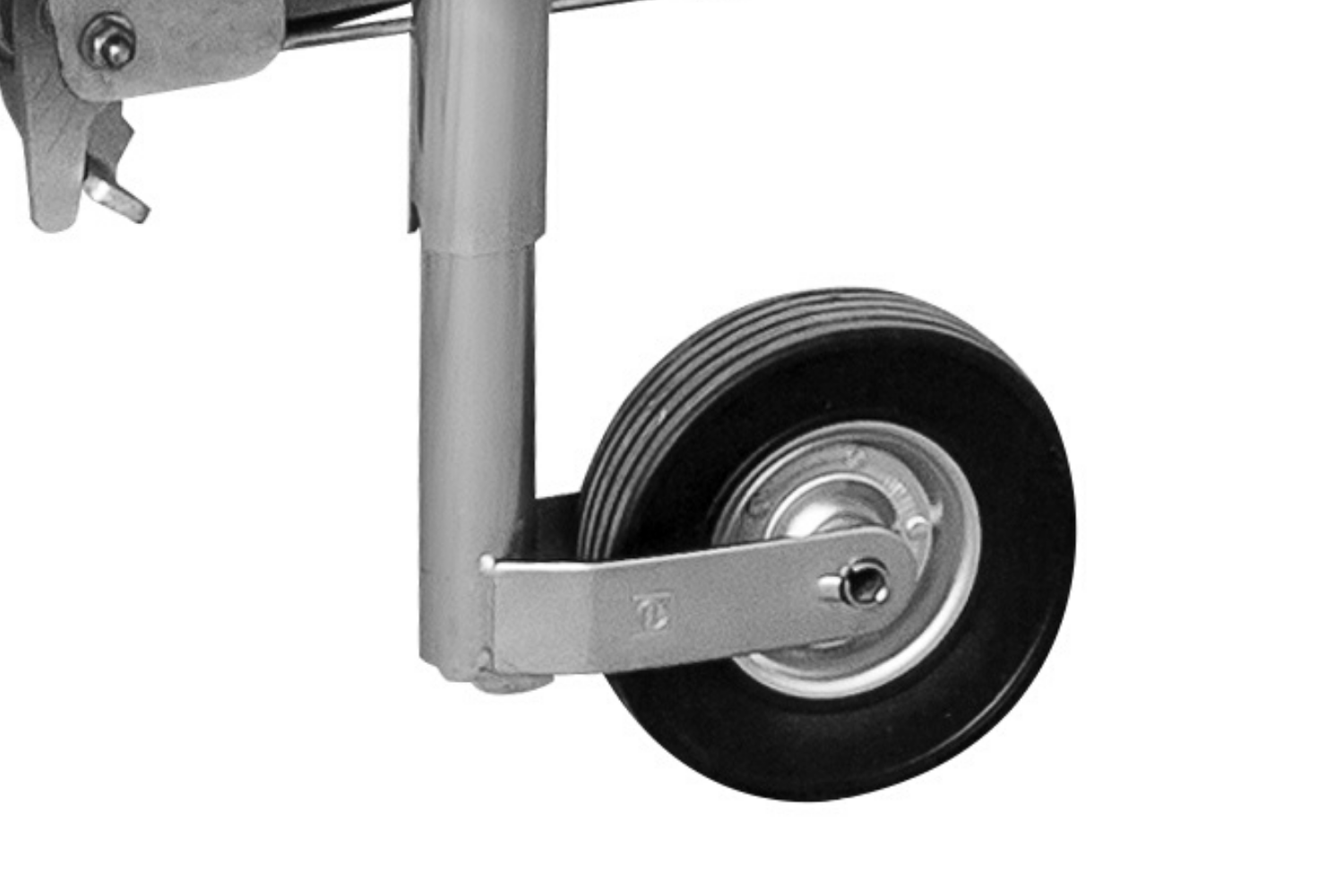 Support wheel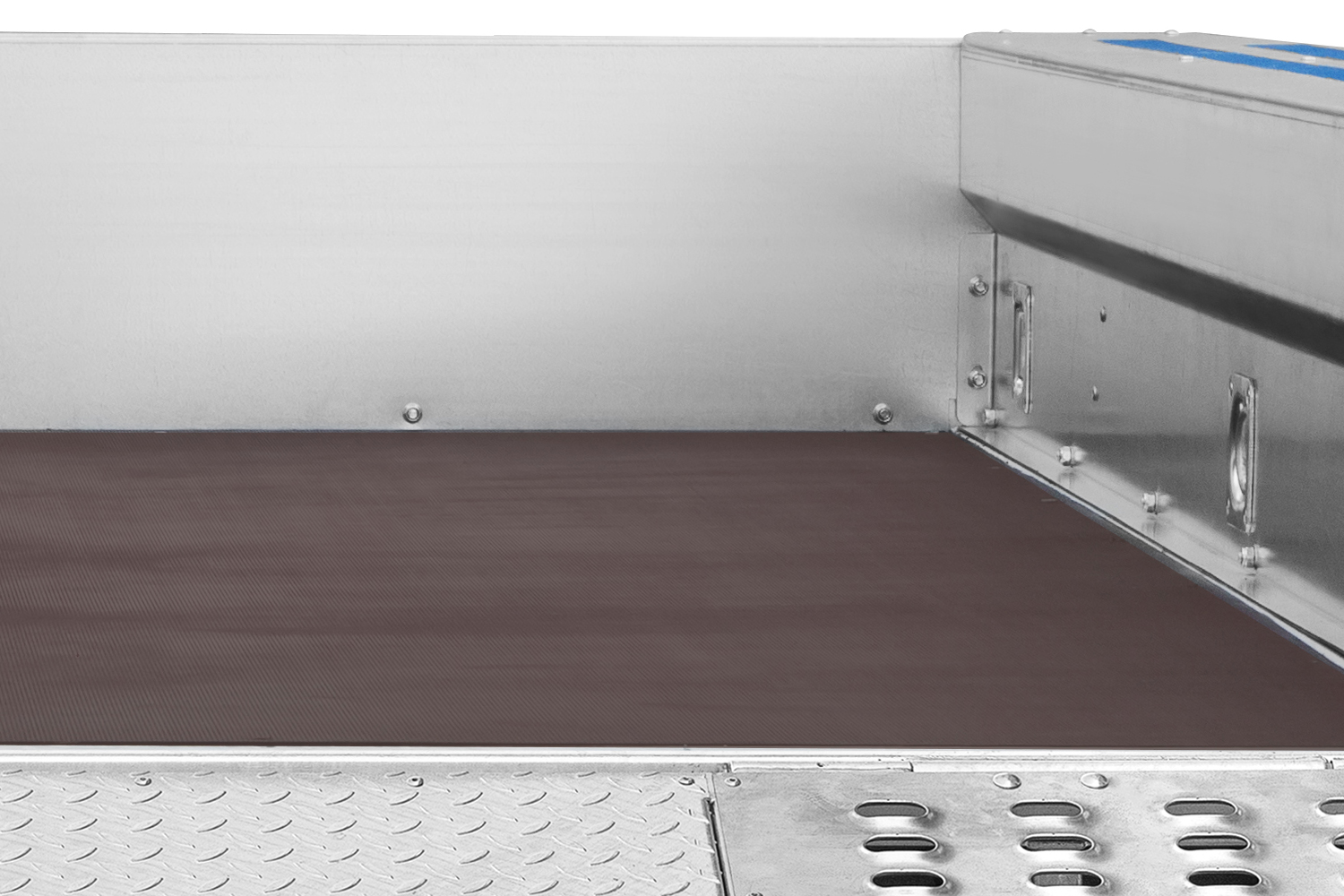 Waterproof and non-slip floor plywood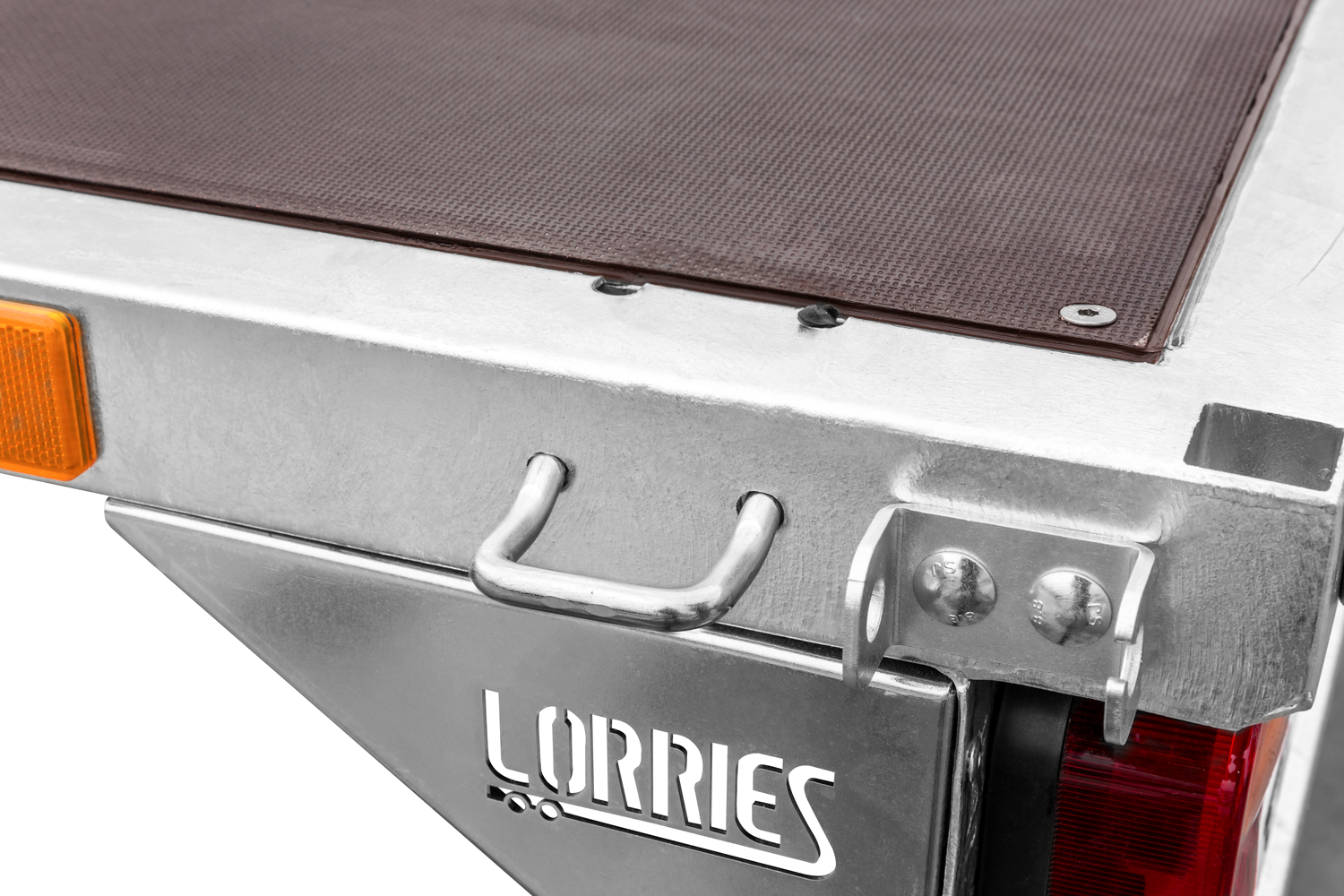 Brackets for fixing load mounted in the trailer frame
Additional equipment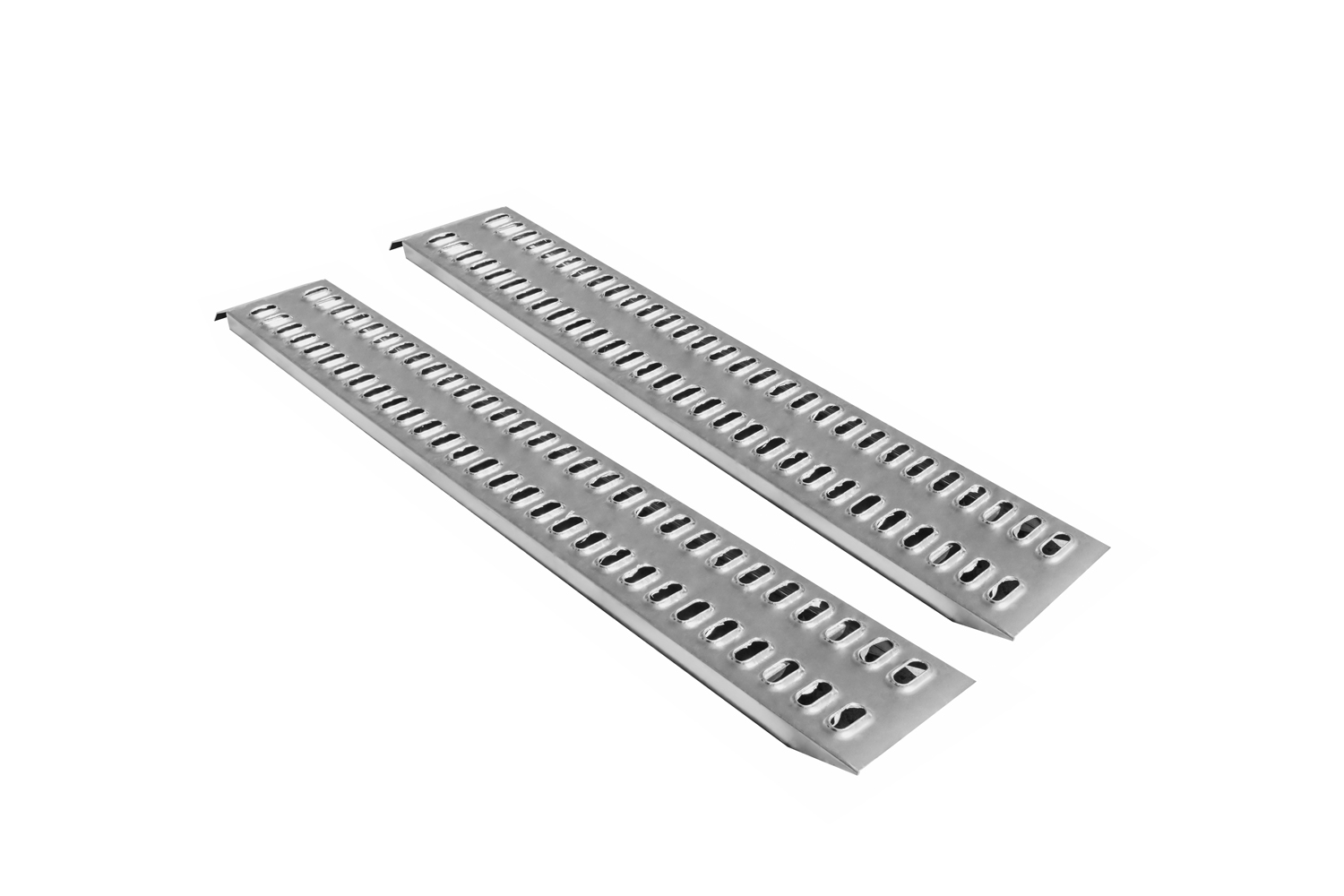 Najazd perforowany krótki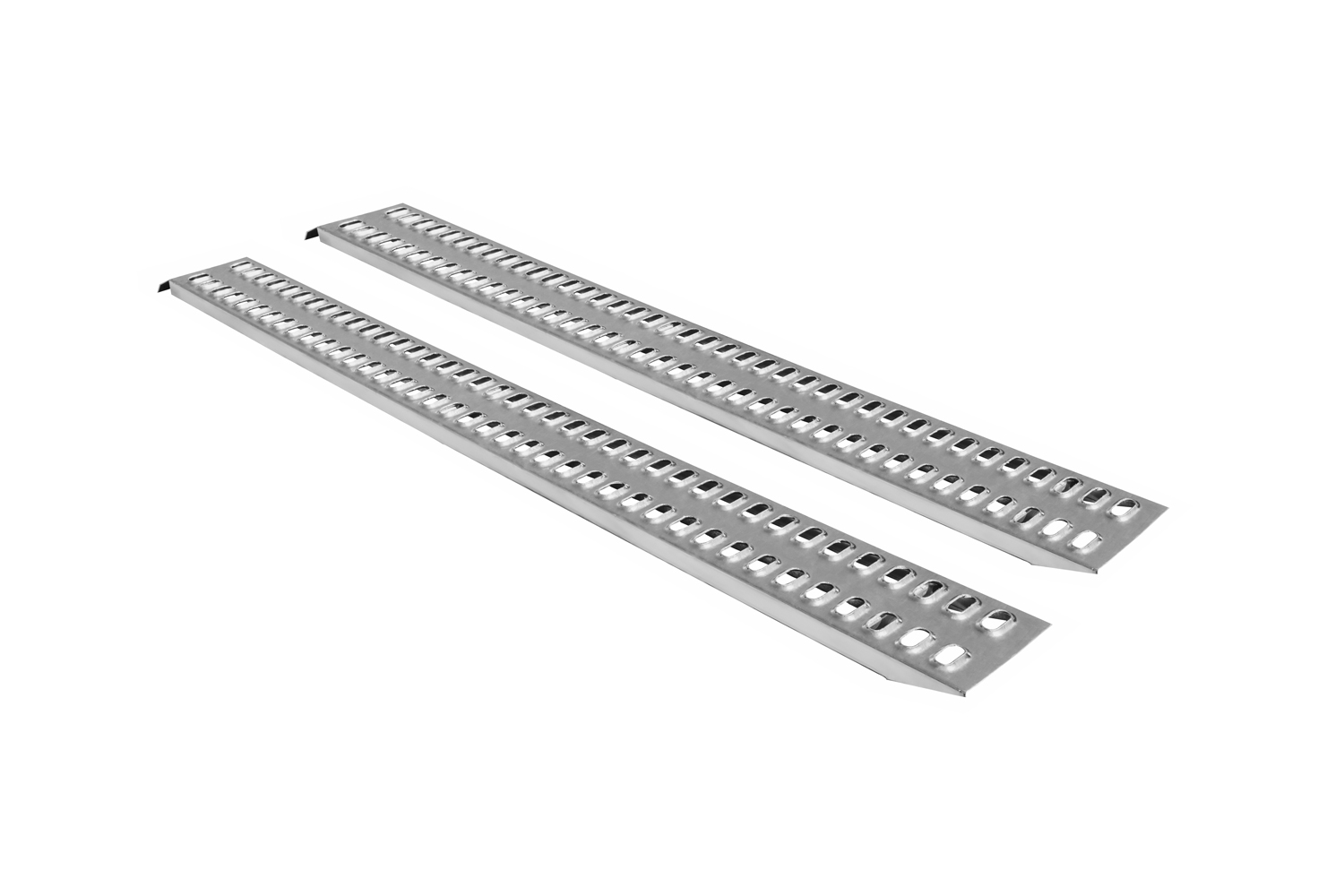 Najazd perforowany długi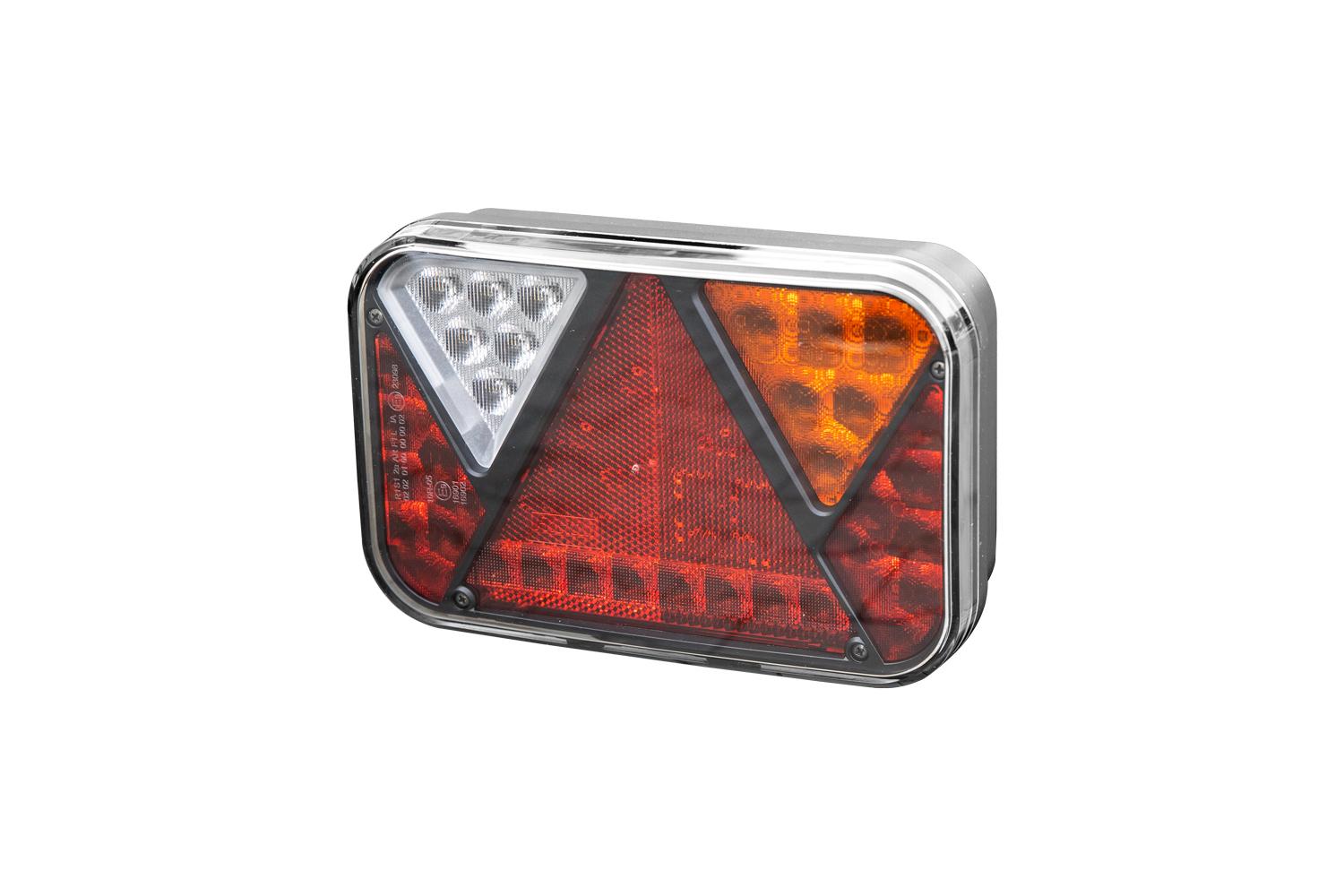 LED rear lamps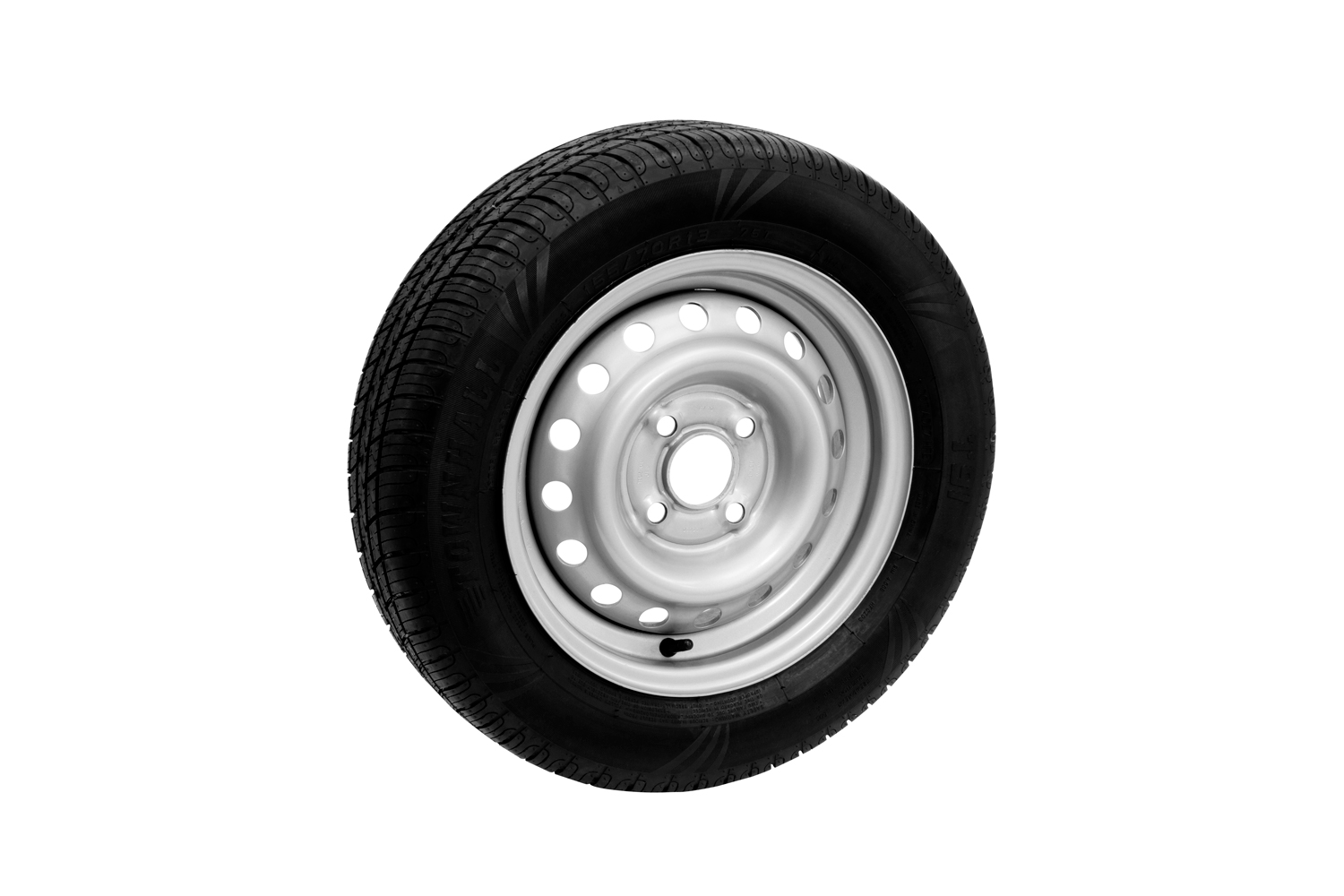 Spare wheel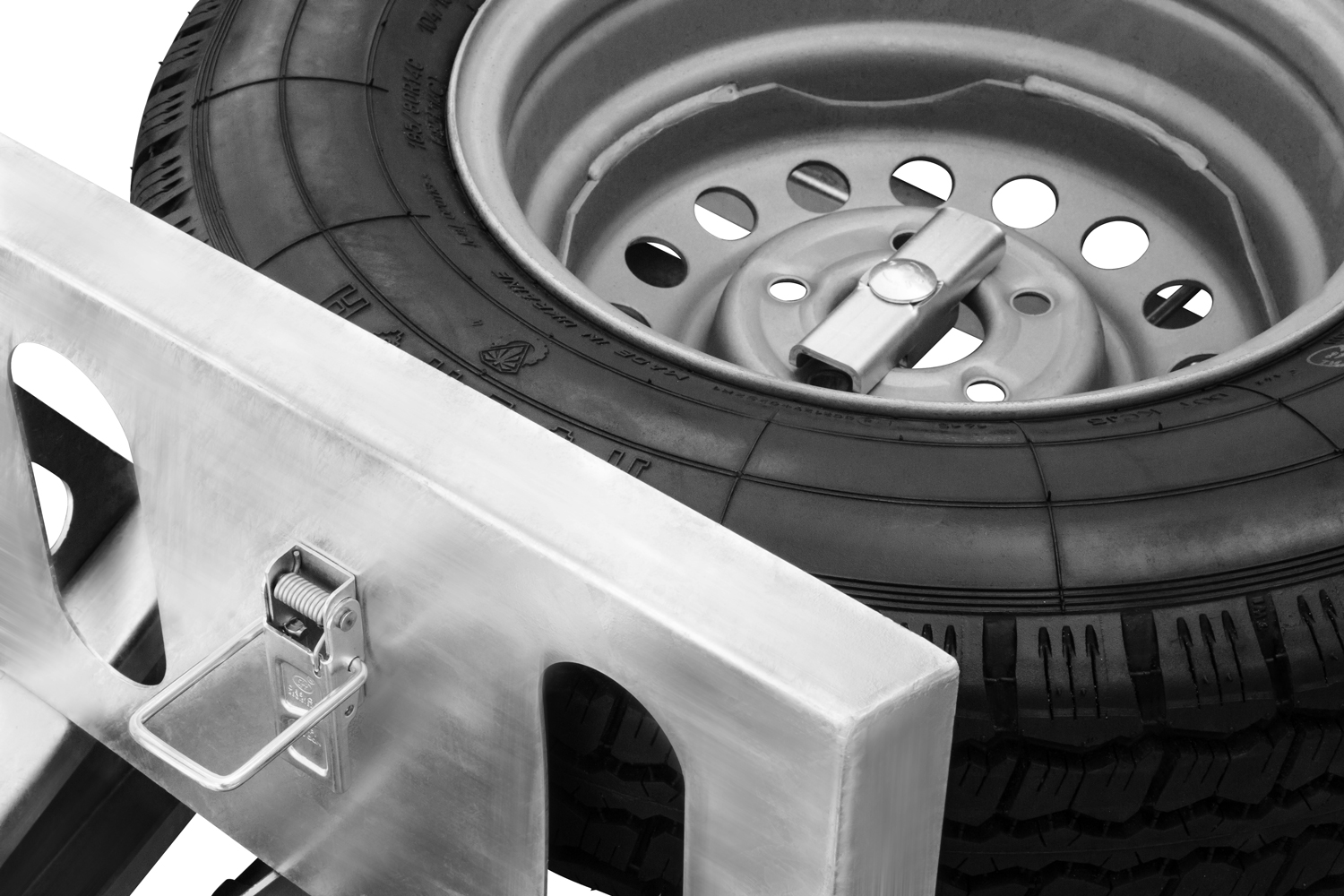 Spare wheel mounting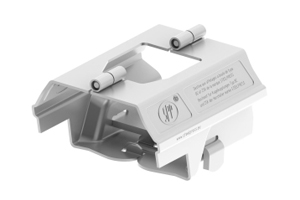 Anti-theft protection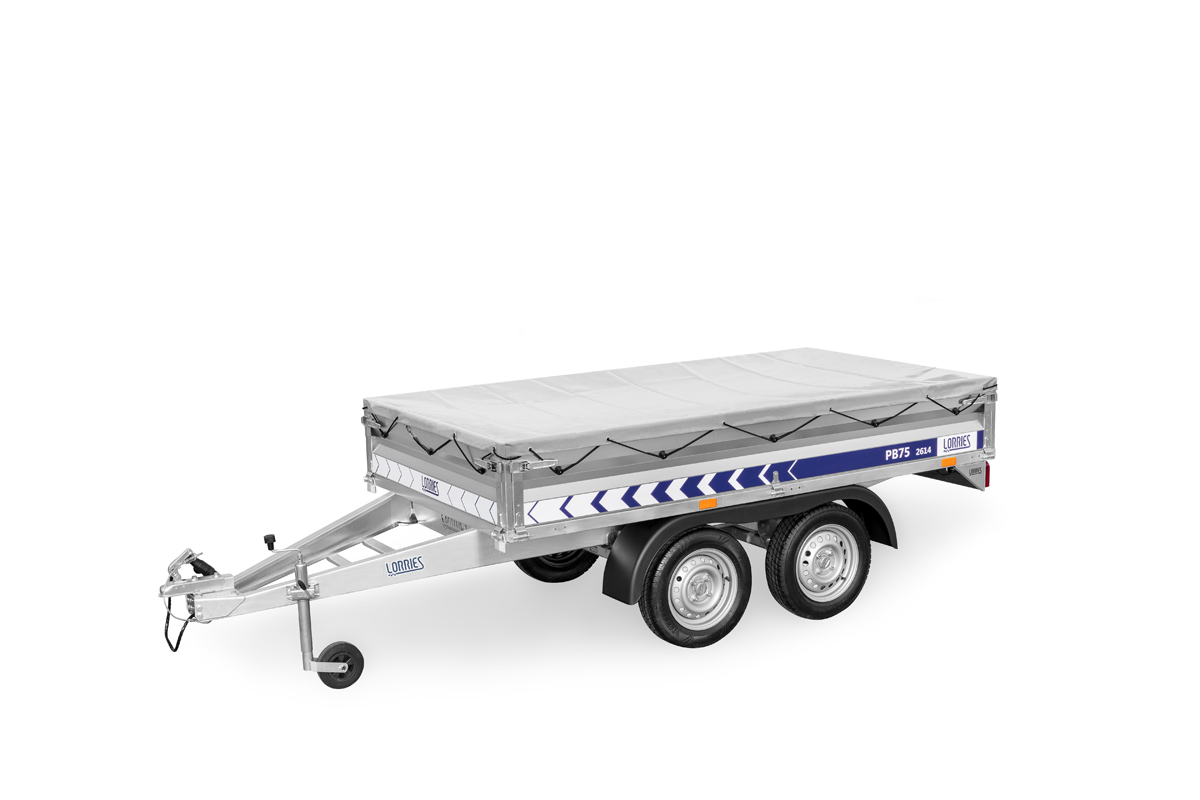 Flat tarpaulin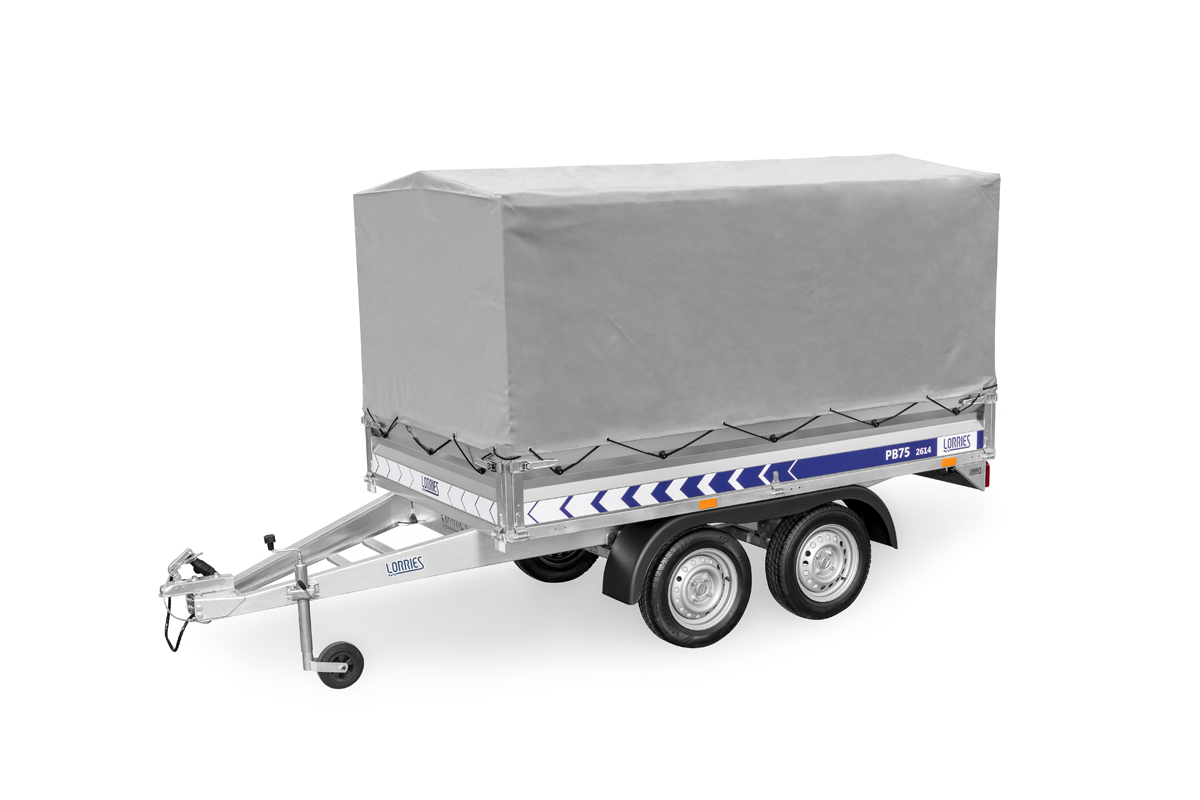 Tarpaulin frame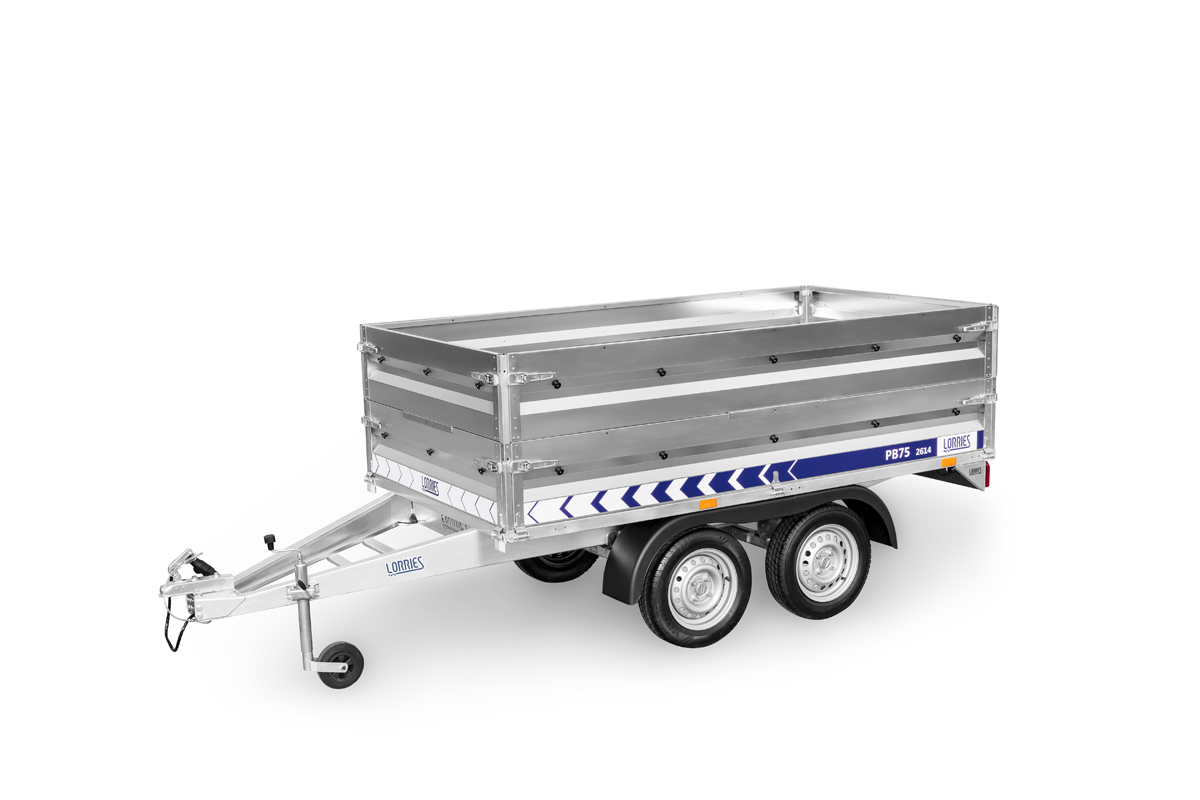 Full side extension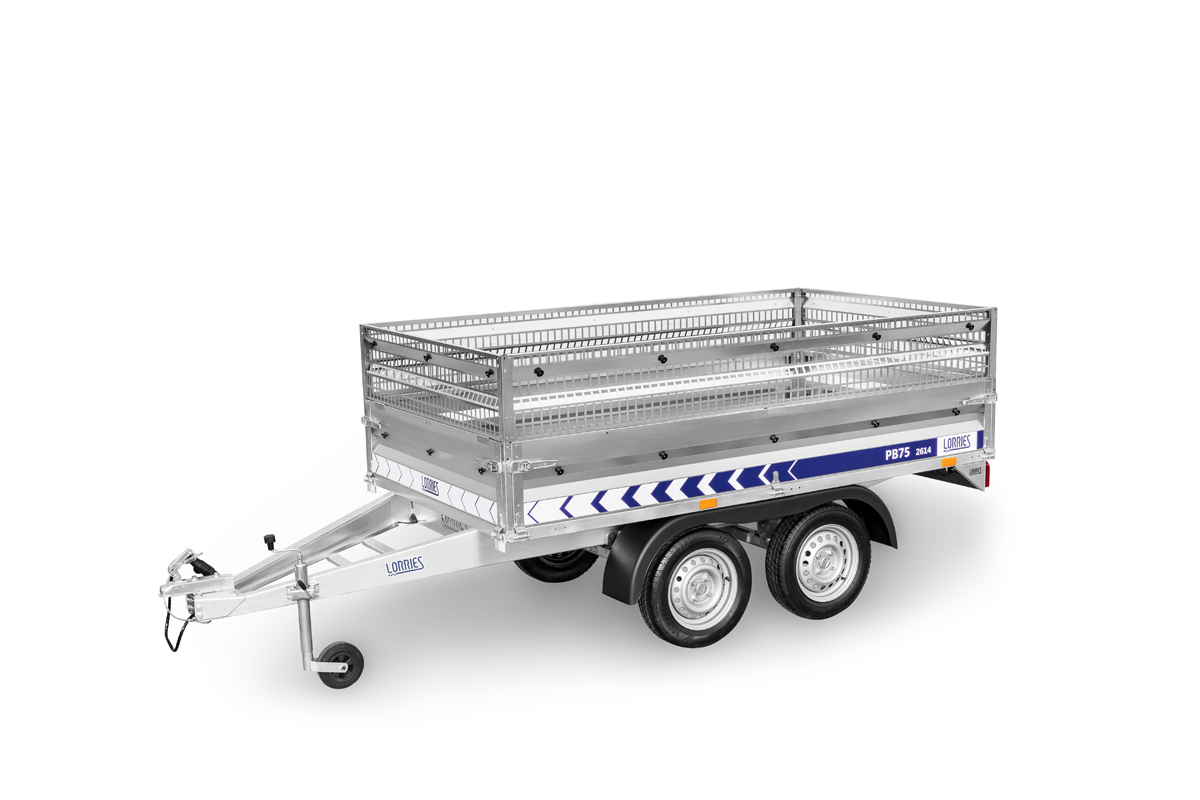 Perforated side extension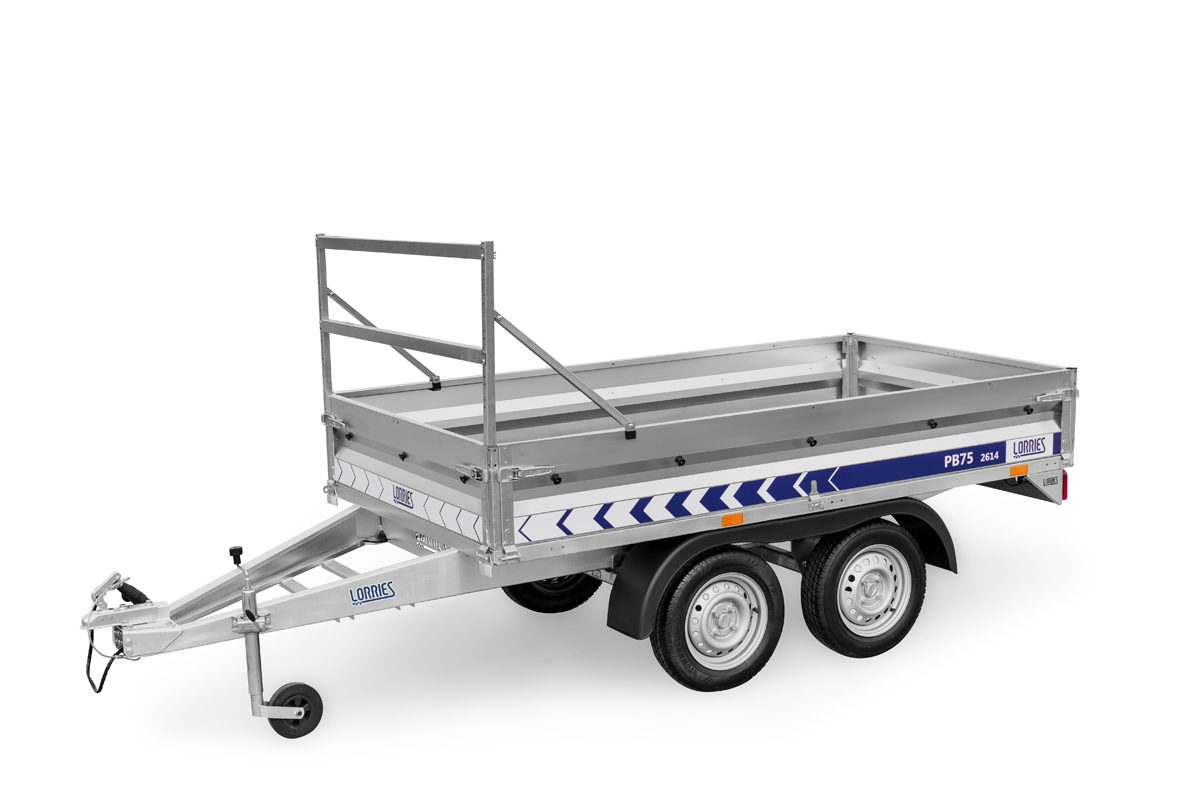 Front railing