Trailers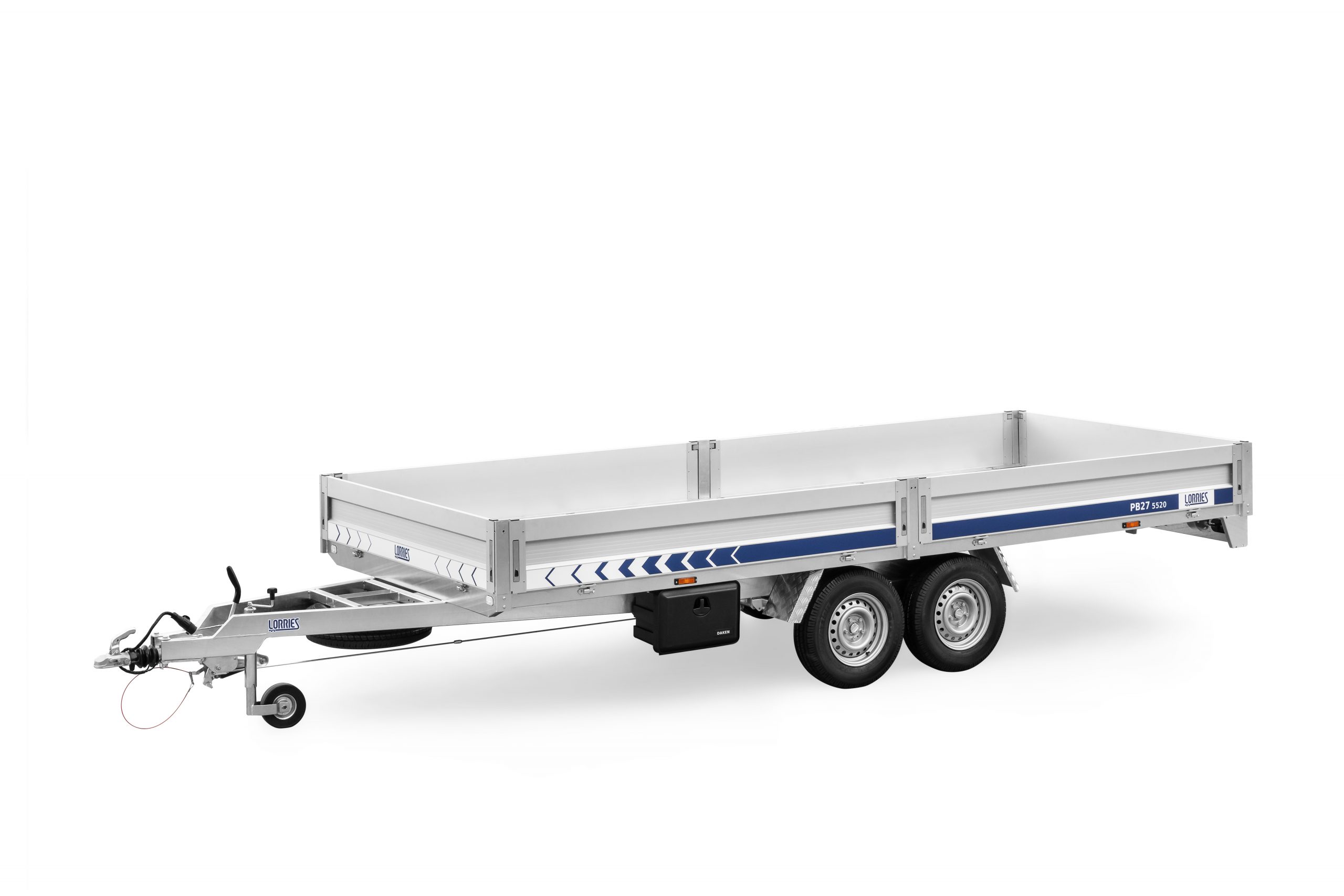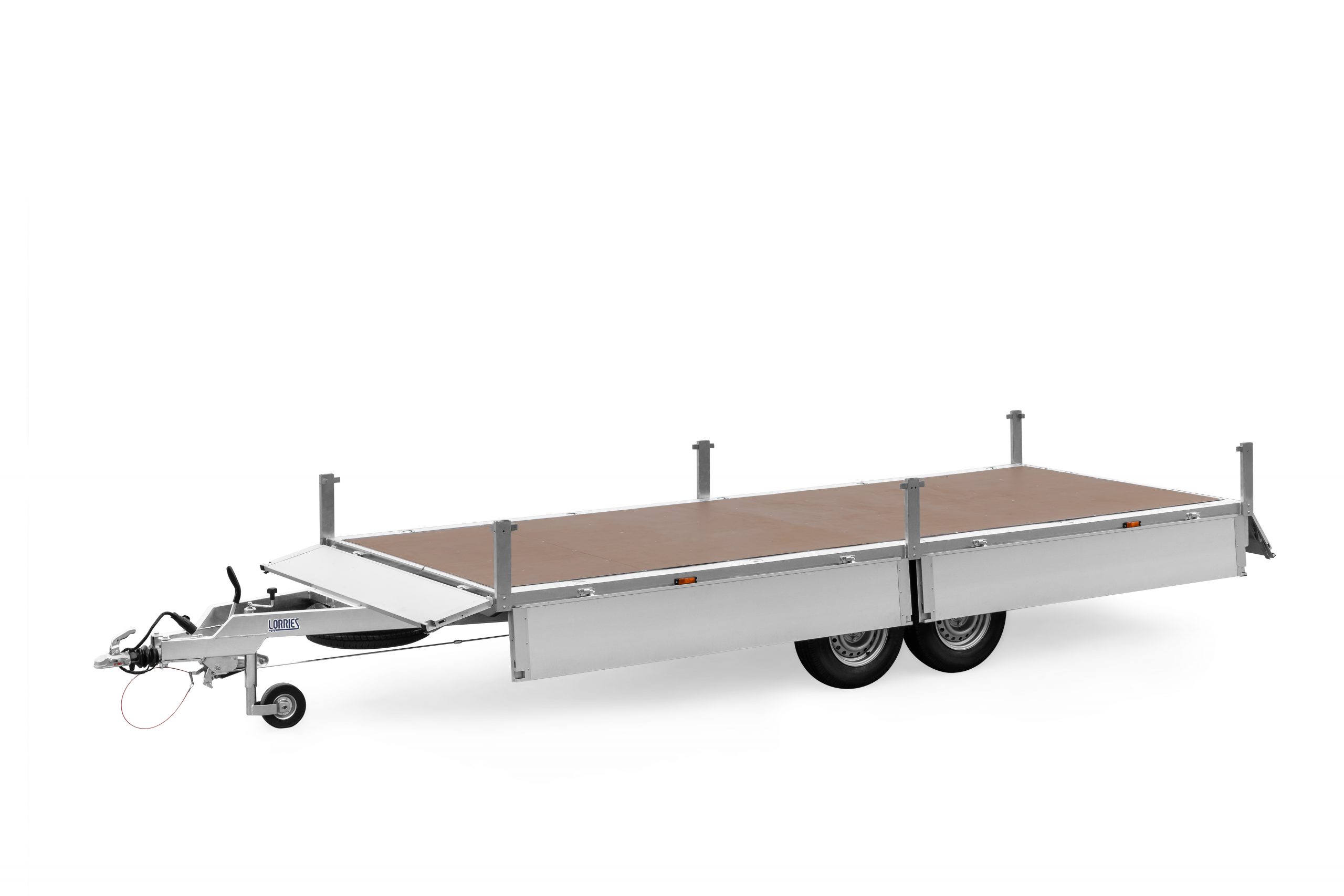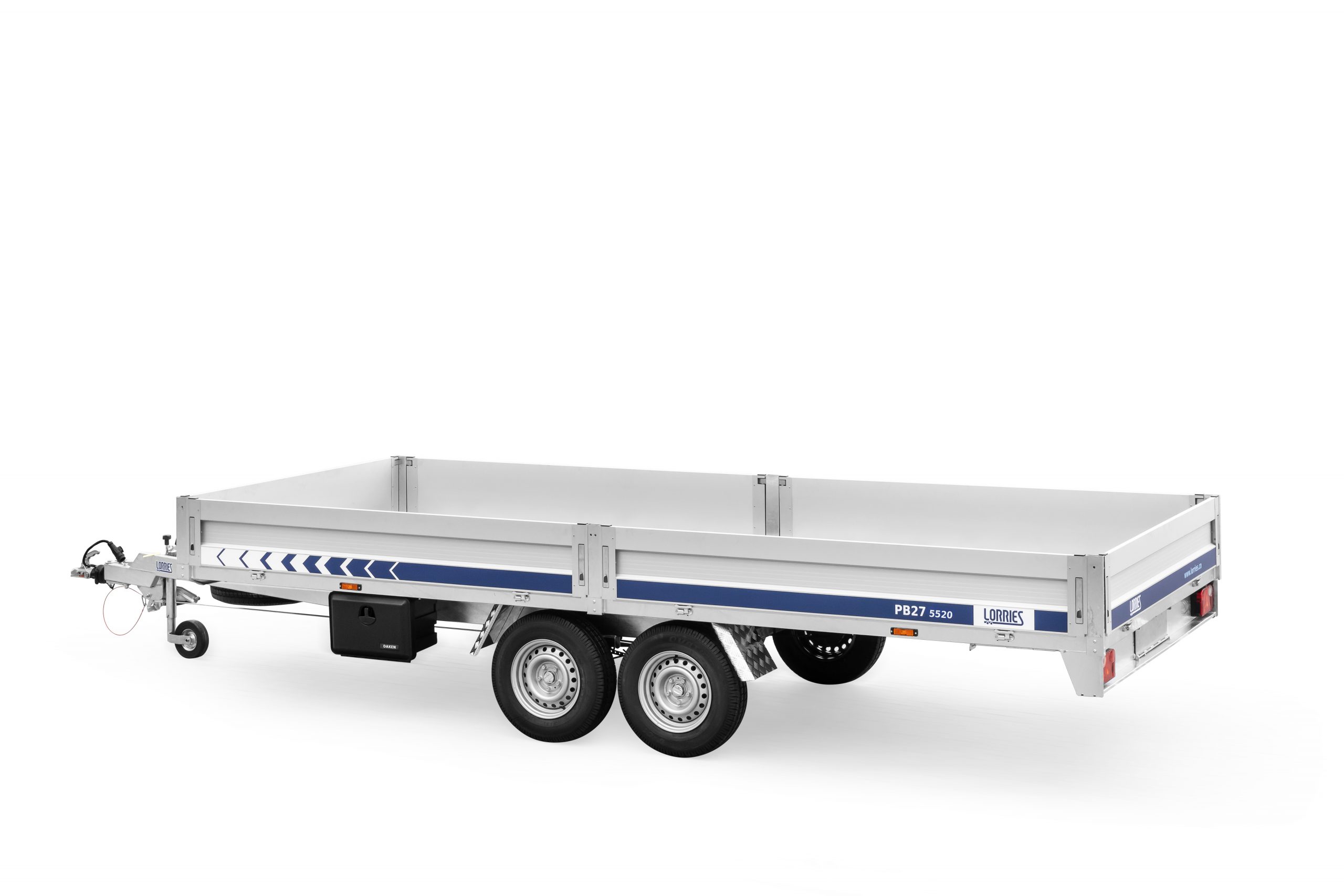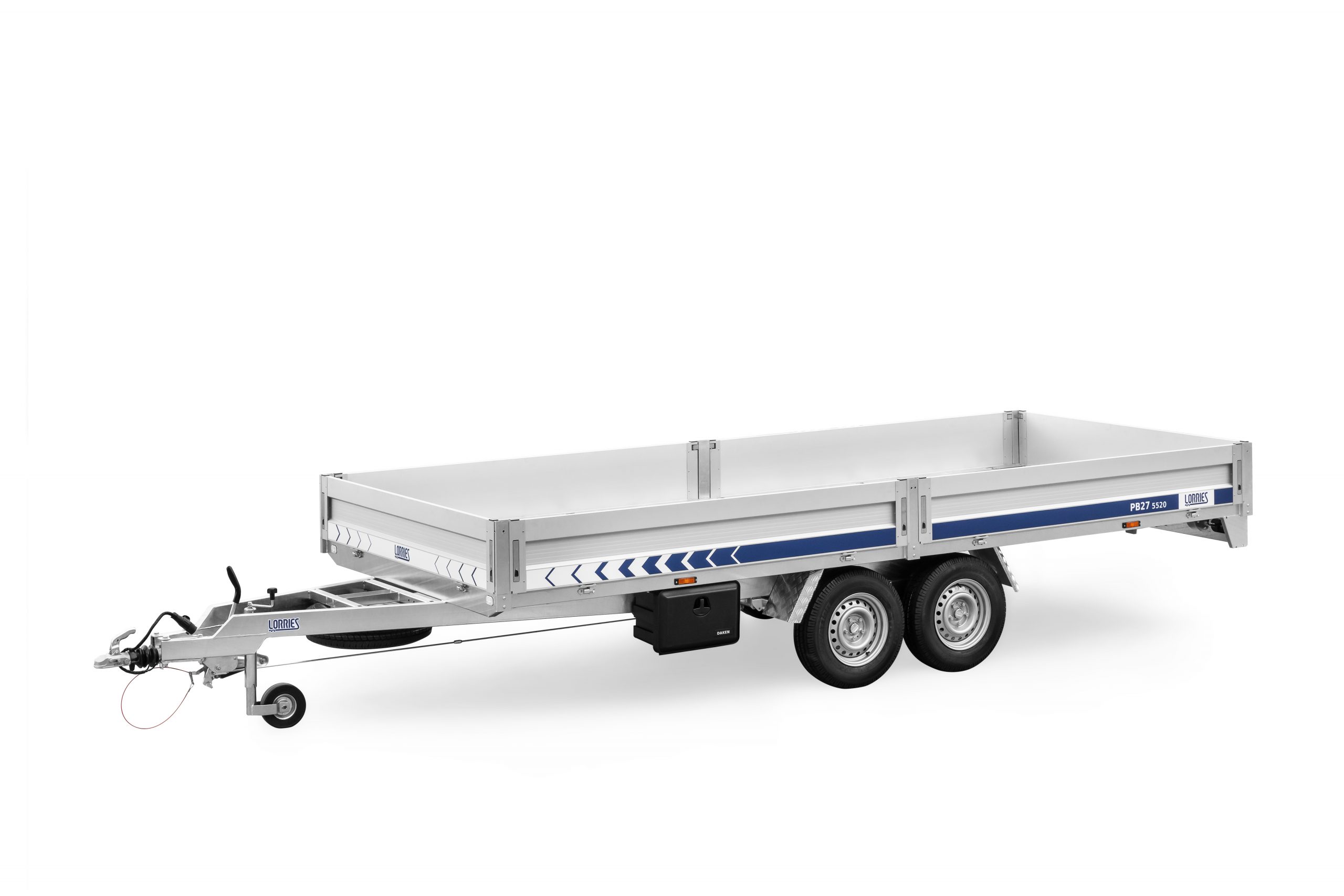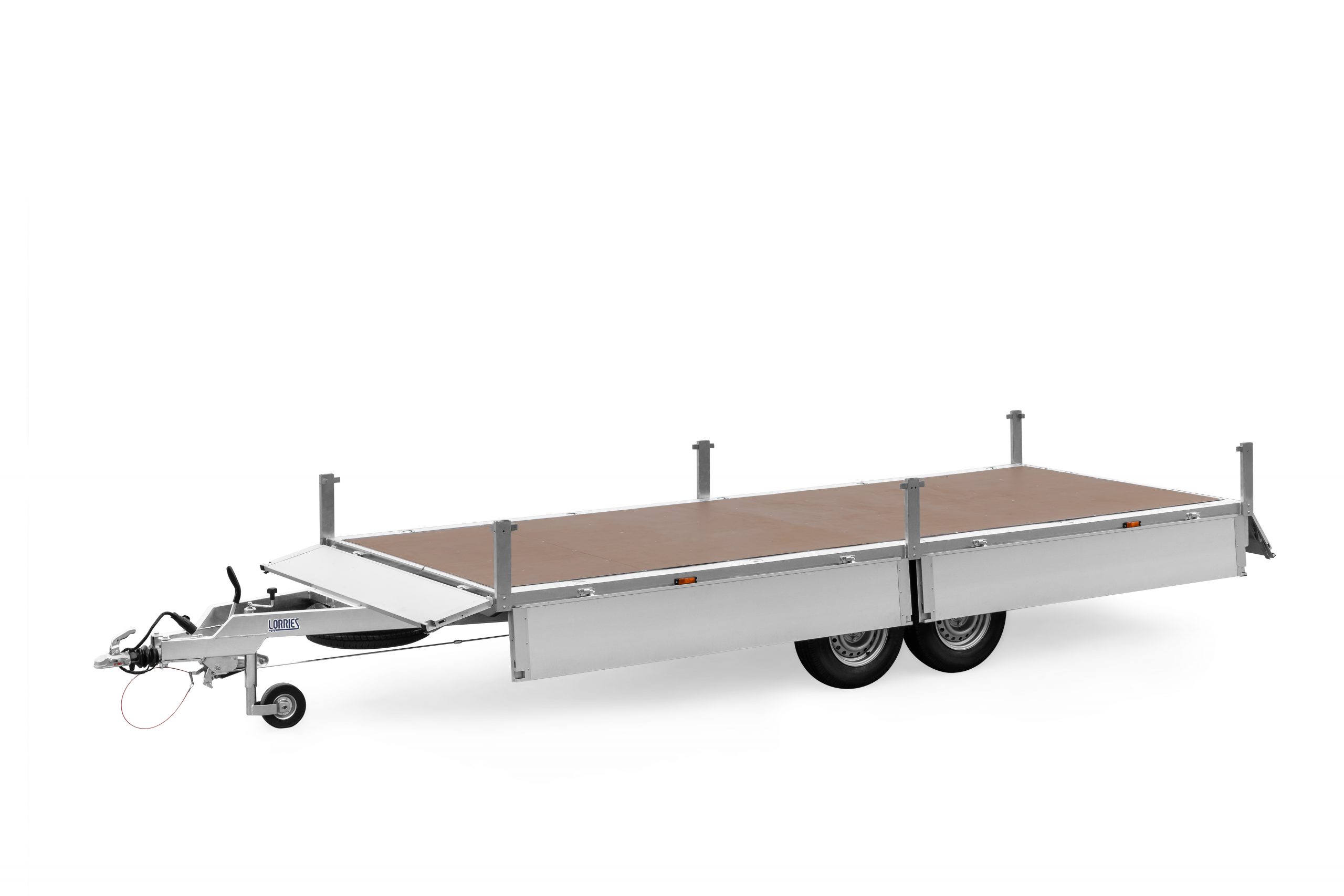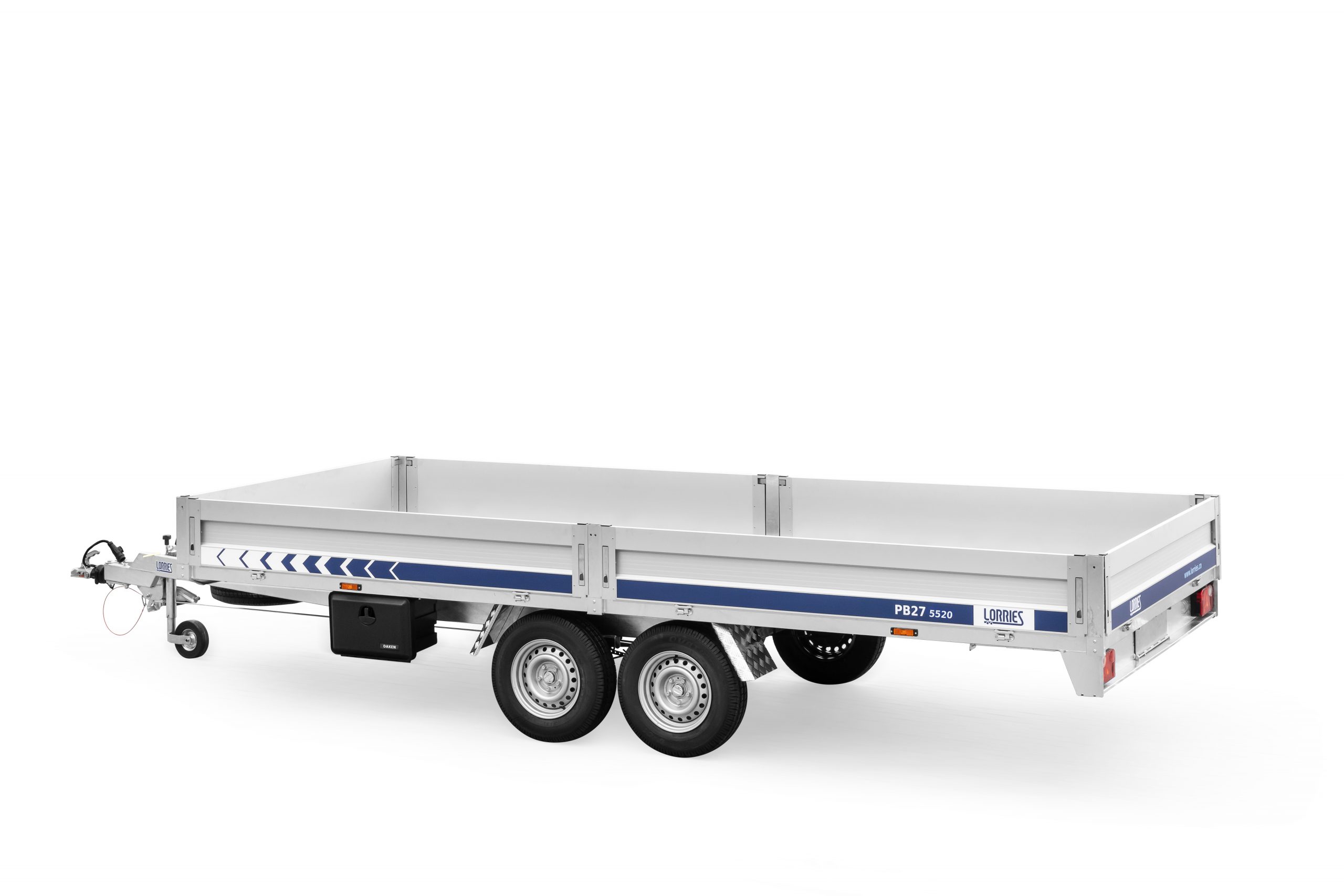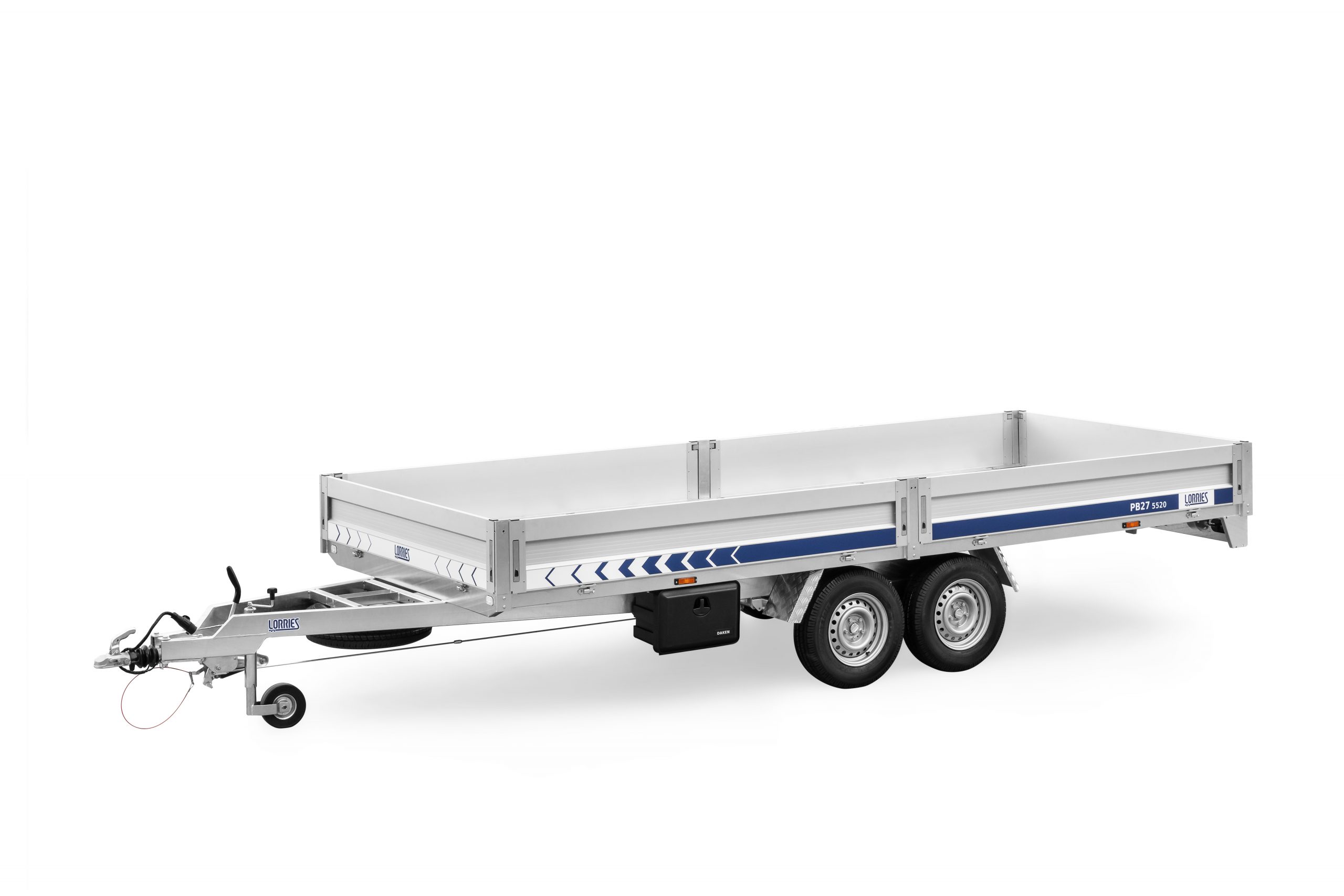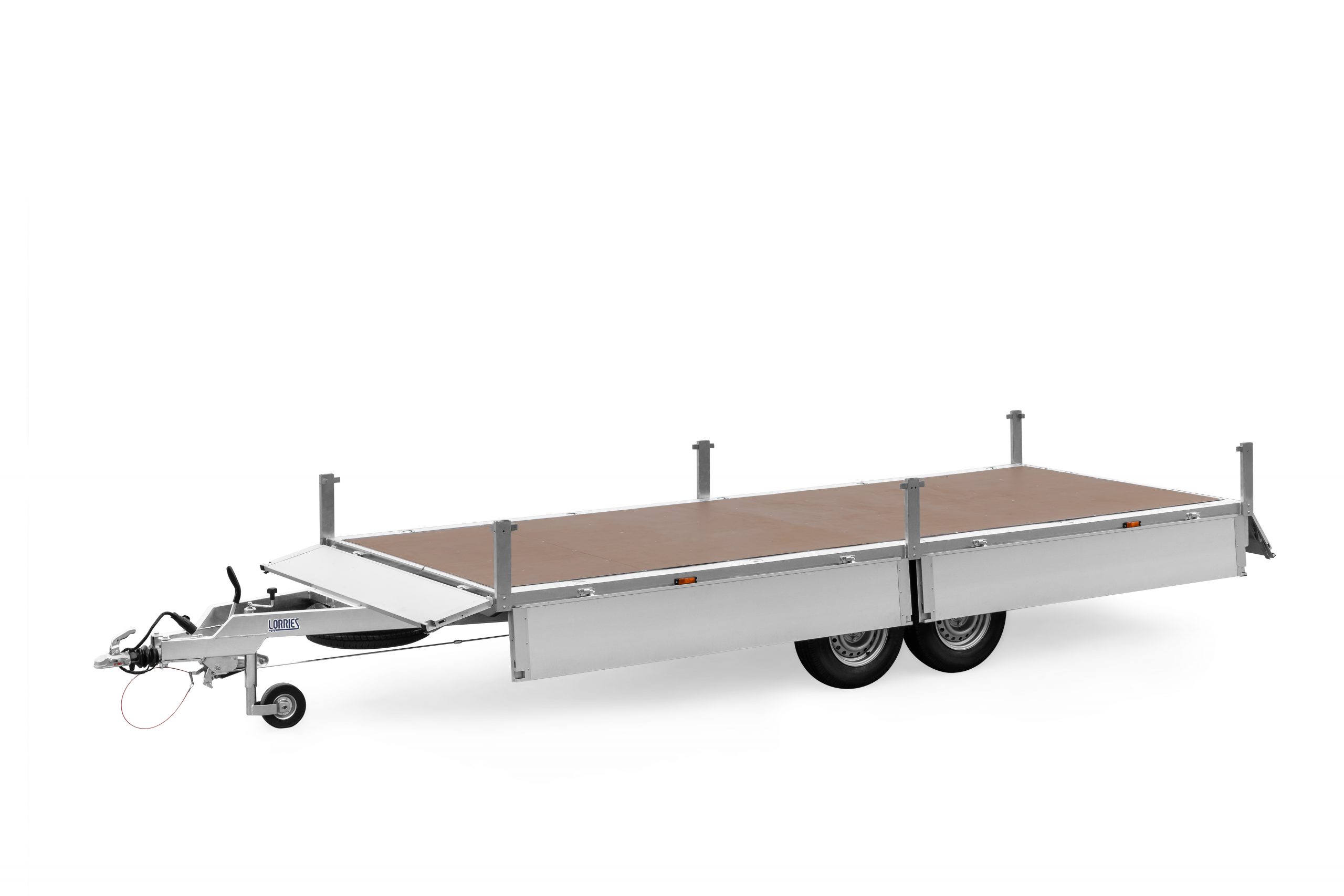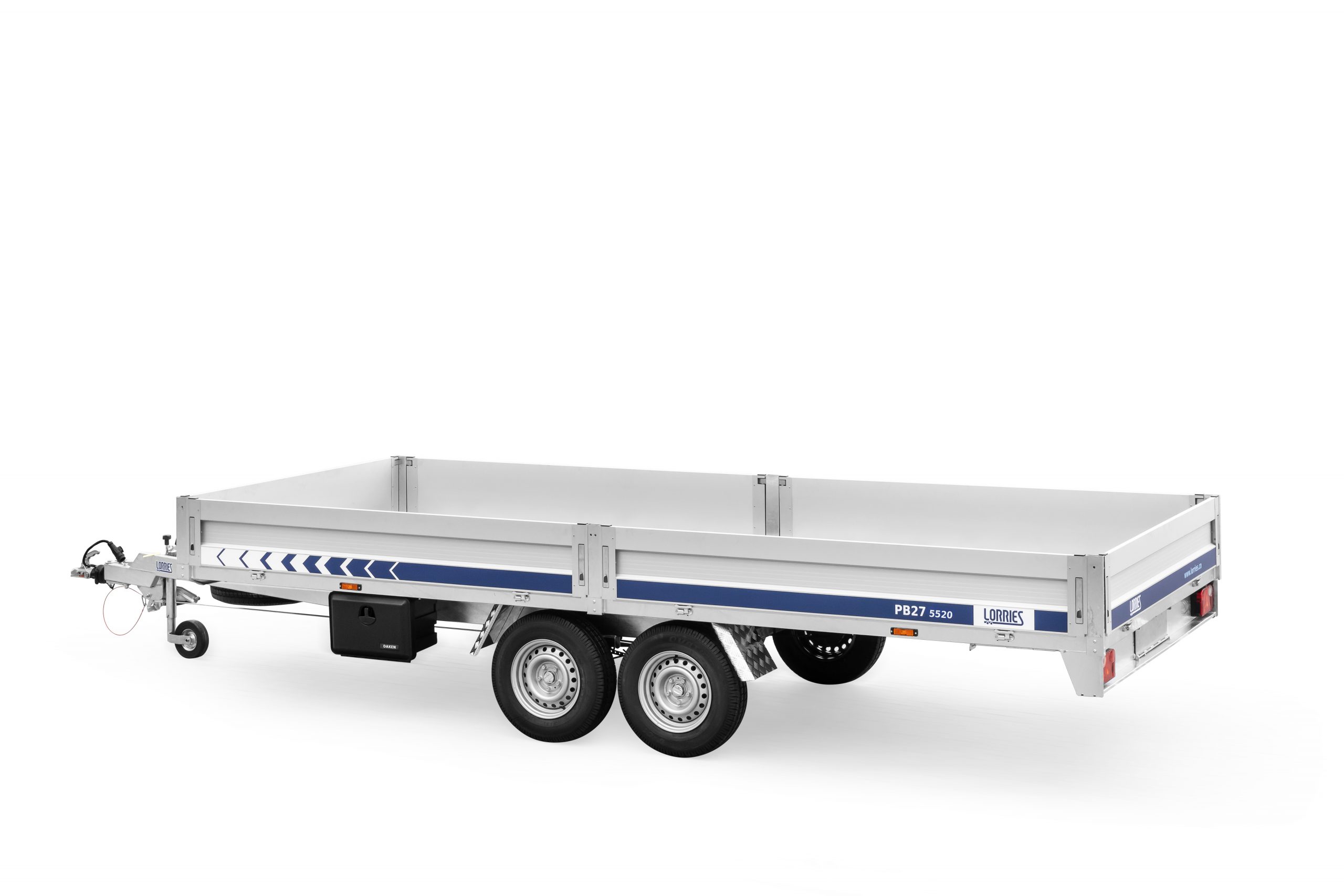 The PB27-5520 sideboard trailer belongs to the group of trailers designed for professionals, due to its loading surface and weight, which it can transport. For the PB27-5520 model, the loading surface allows you to transport goods with a maximum dimensions of 5.5 x 2.0 m and a total weight of up to approx. 1930 kg.
DROPSIDE TRAILER FOR SPECIAL TASKS
---
The sideboard trailer of the PB27-5520 model allows you to transport various items, including construction machinery. It has GVW of 2700 kg and is equipped with 2 axles. The design is extremely durable and reliable, it is based on two stringers connected together in the frame. The frame and drawbar of trailers undergo a hot galvanizing process, with which the steel receives a protective coat that strengthens it against mechanical damage and corrosion. In turn, sideboards are made of aluminium, which makes them extremely resistant to everyday operation, and at the same time relatively lightweight compared to traditional steel ones.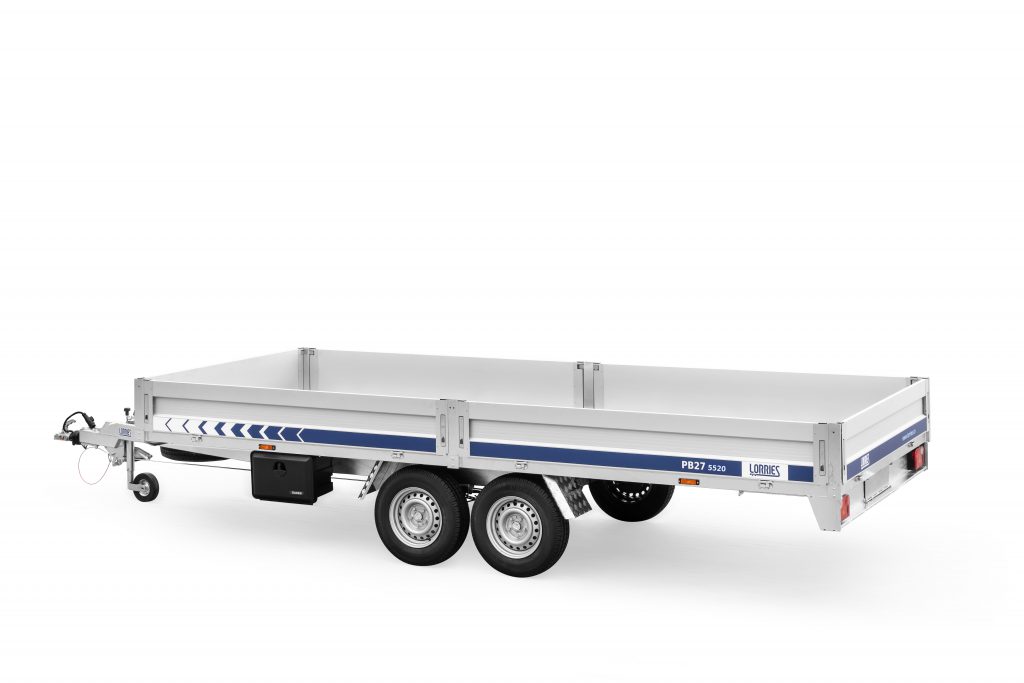 CLEVER SOLUTIONS
---
Sideboards are equipped with a special hinge system that allows them to be quickly and easily disassembled (hinge remove system) to the form of the flat platform. Thanks to this, loading bulky goods or goods with protruding elements is easy and convenient. Optionally, you can extend the functionality of the sideboard trailer by installing additional equipment – e.g. aluminium overrun gangways, loading props or tool box.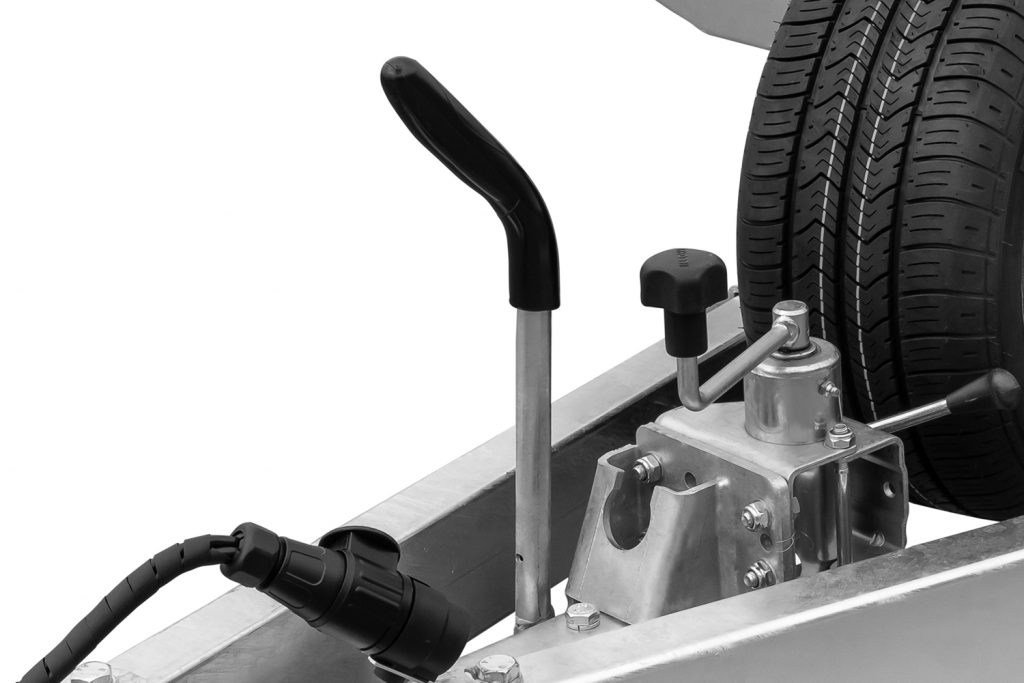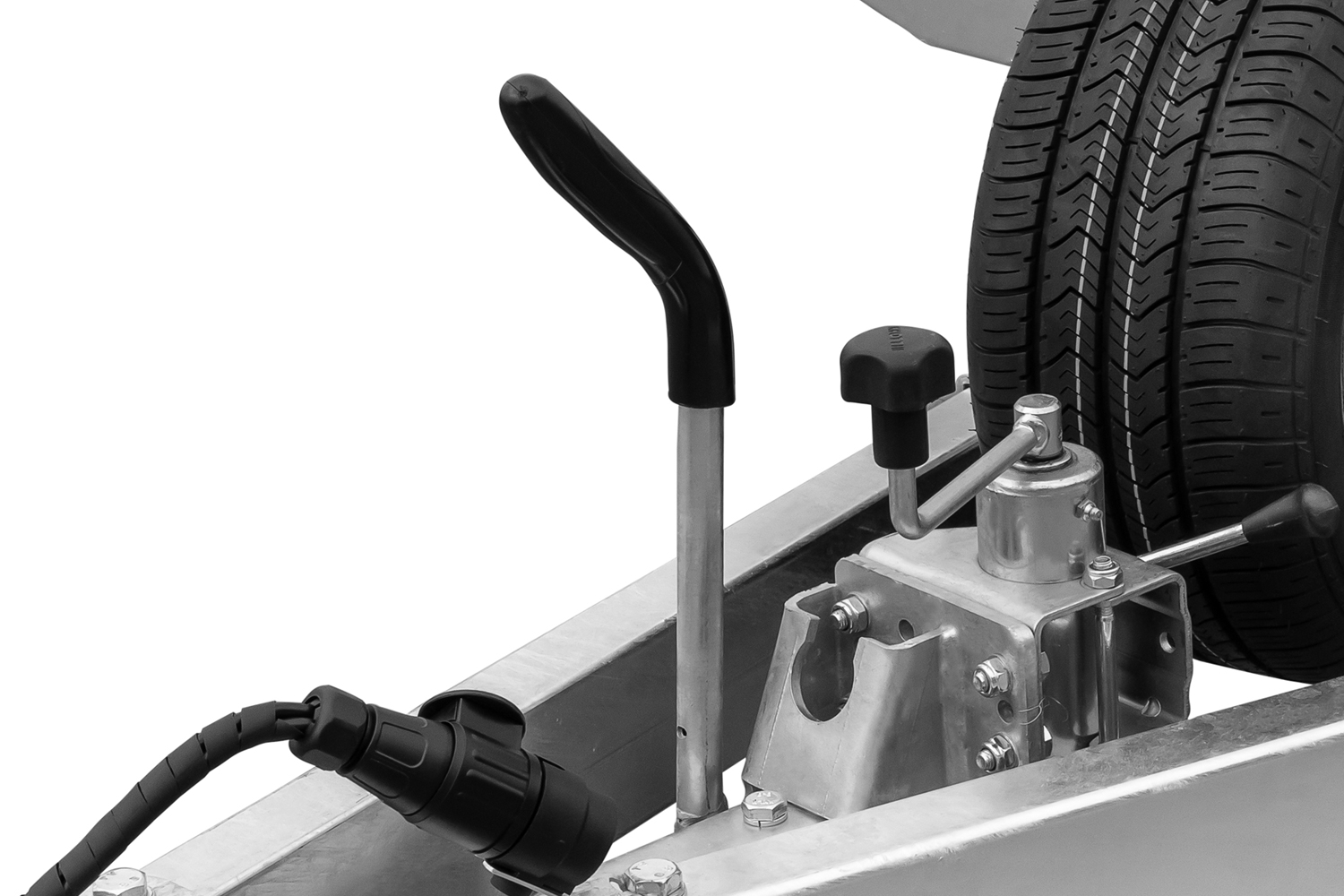 The sideboard trailer of the PB27-5520 model provides a high level of safety and comfort while driving. To ensure that the braking distance is as short and effective as possible, it has an overrun brake. The device supports faster braking by using the weight of the trailer. Additionally, the user can use the built-in parking brake.

EQUIPMENT AND SAMPLE MODEL CONFIGURATION
---
As standard, the trailer is also equipped with a support wheel. The model can also be equipped with aluminium overrun ramps hidden under the sideboard, LED lamps or the spare wheel with mounting.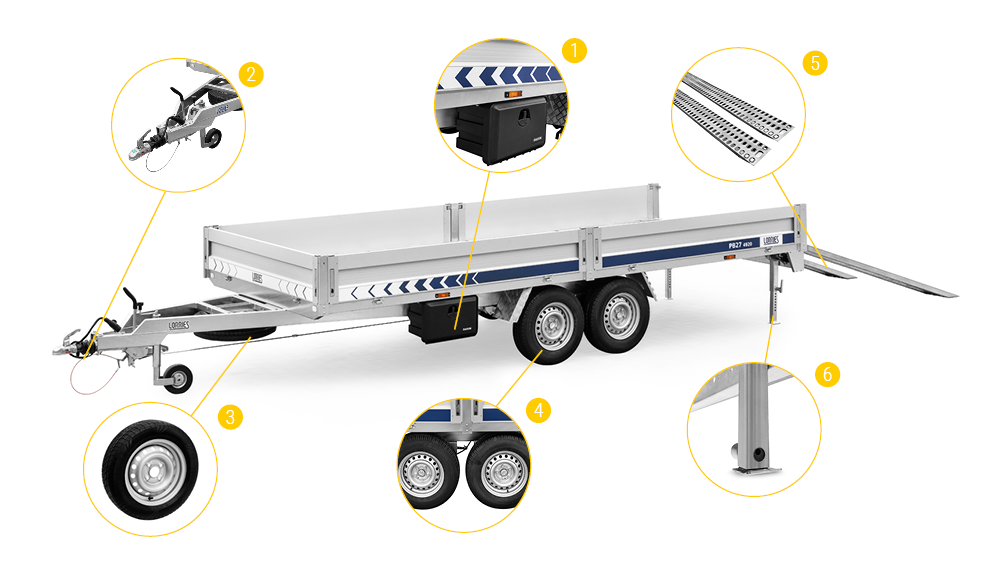 Tool box - additional equipment
Overrun brake and braked axle
Spare wheel with mounting - additional equipment
14 inch wheels
Trapy najazdowe wsuwane pod platformę – wyposażenie dodatkowe
Loading supports - additional equipment
Gross vehicle weight [kg]
2700
Maximum length of the loading surface [mm]
5556
Maximum width of the loading surface [mm]
2055
Loading surface height [mm]
350
Complete kerb weight [kg]
766
External dimensions width x length x height [mm]
2115 x 7309 x 1119
Standard equipment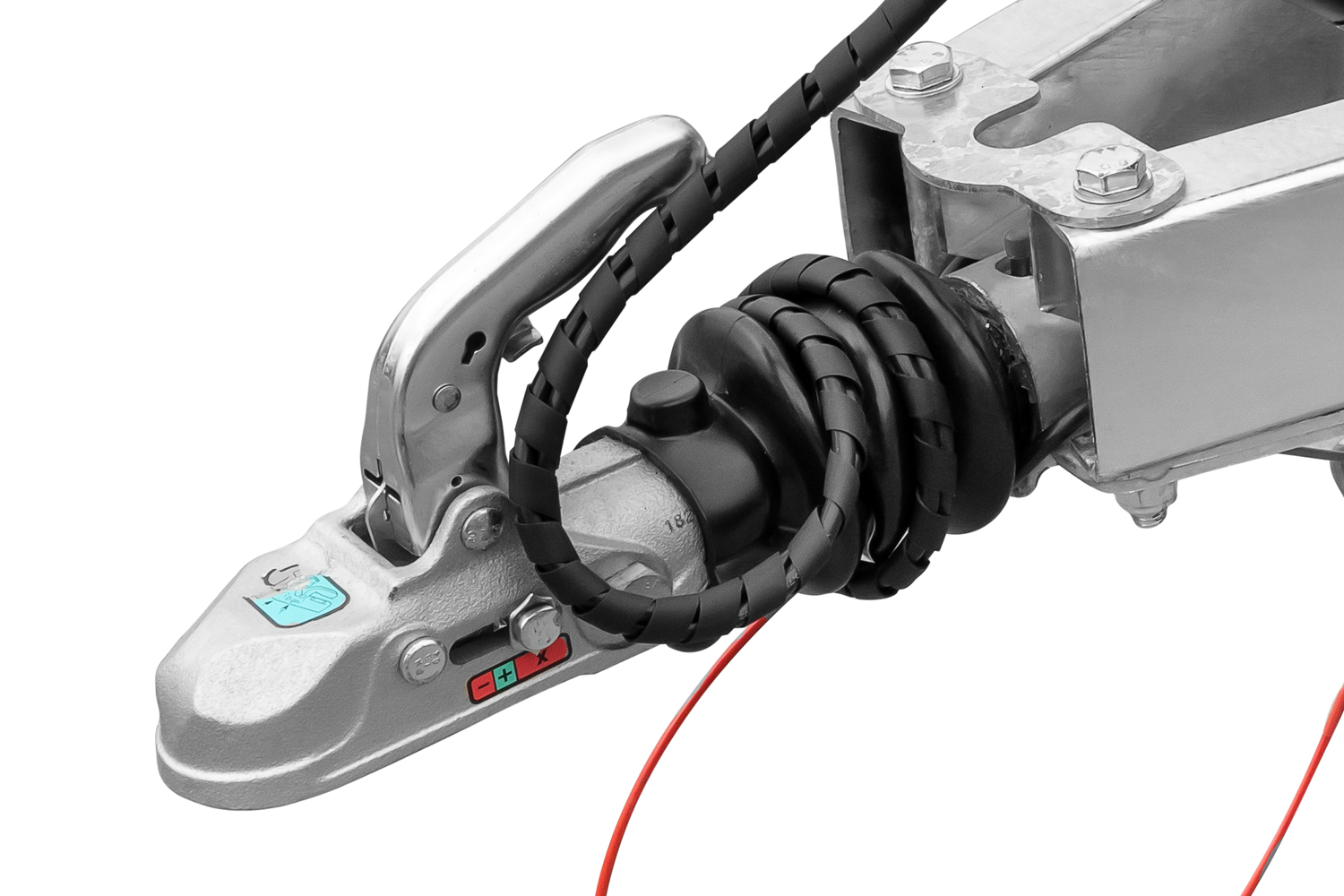 Overrun brake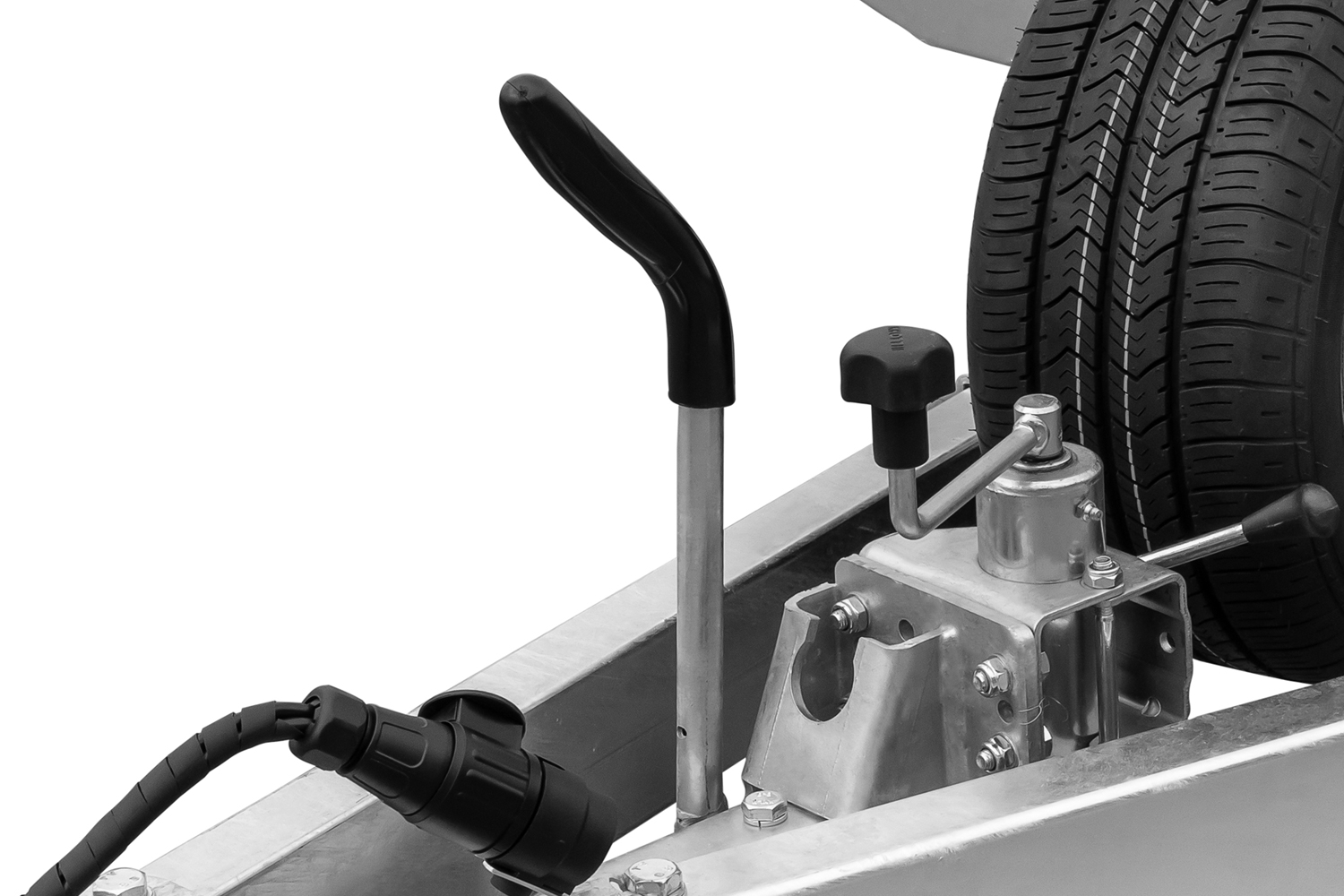 Parking brake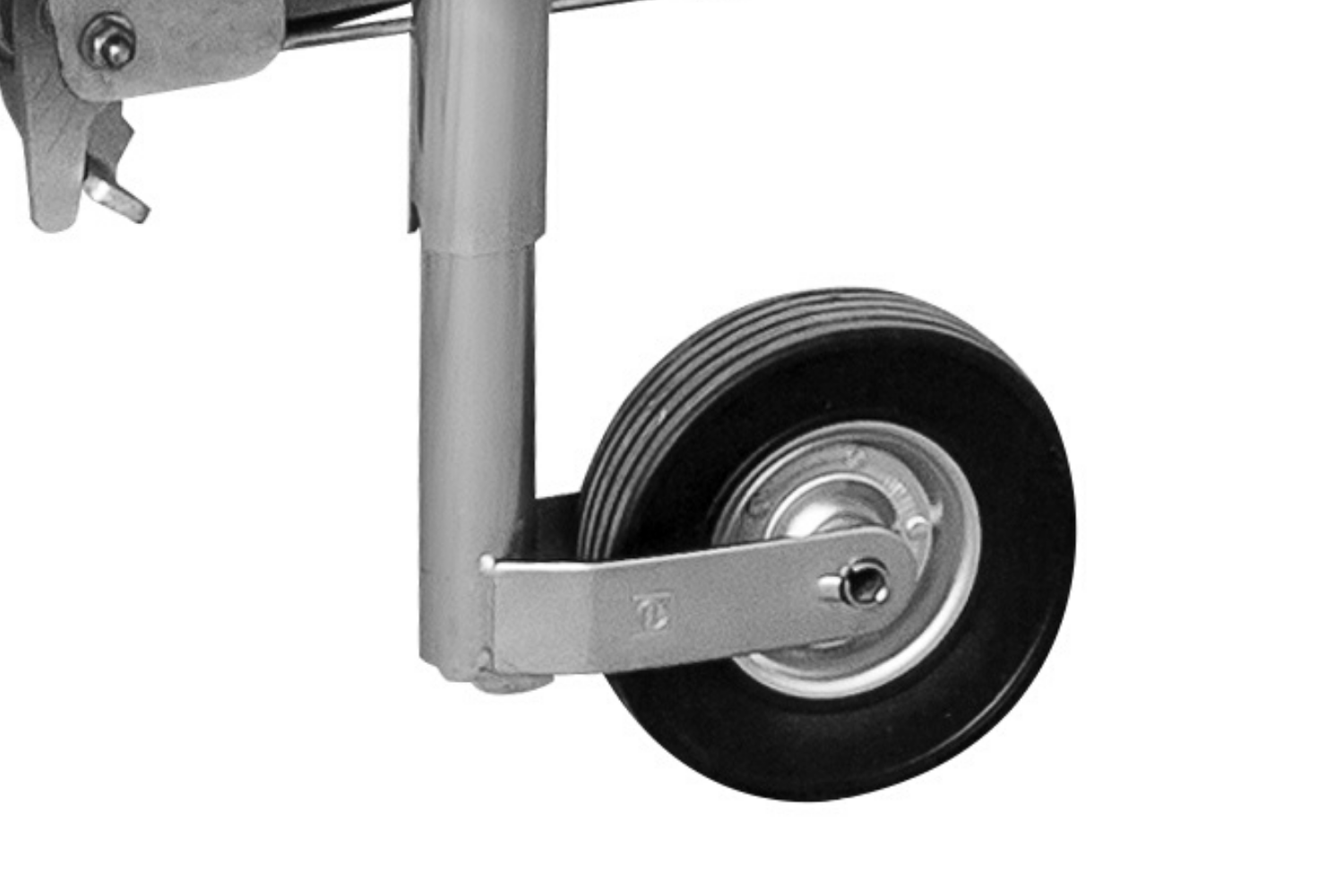 Support wheel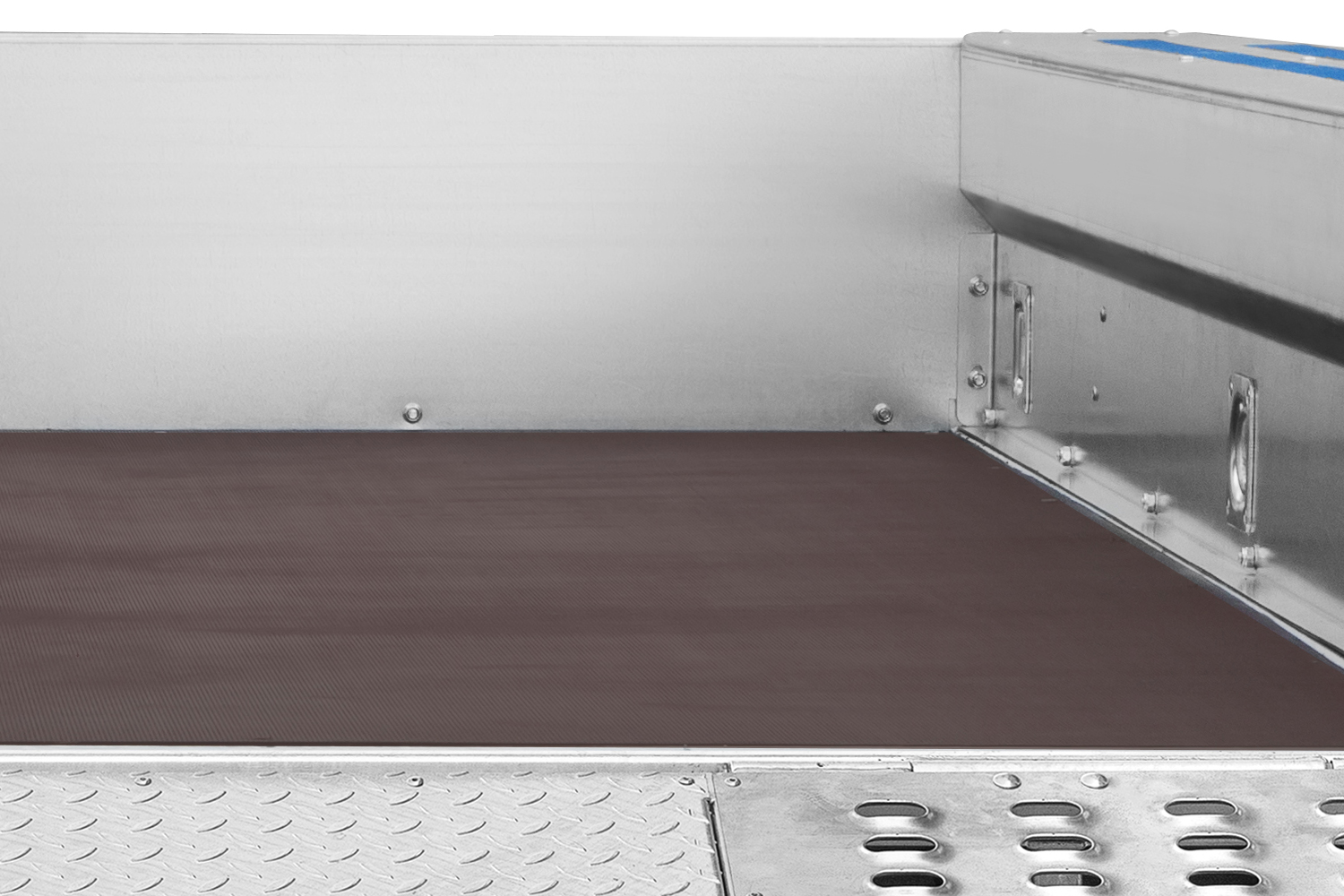 Waterproof and non-slip floor plywood
Additional equipment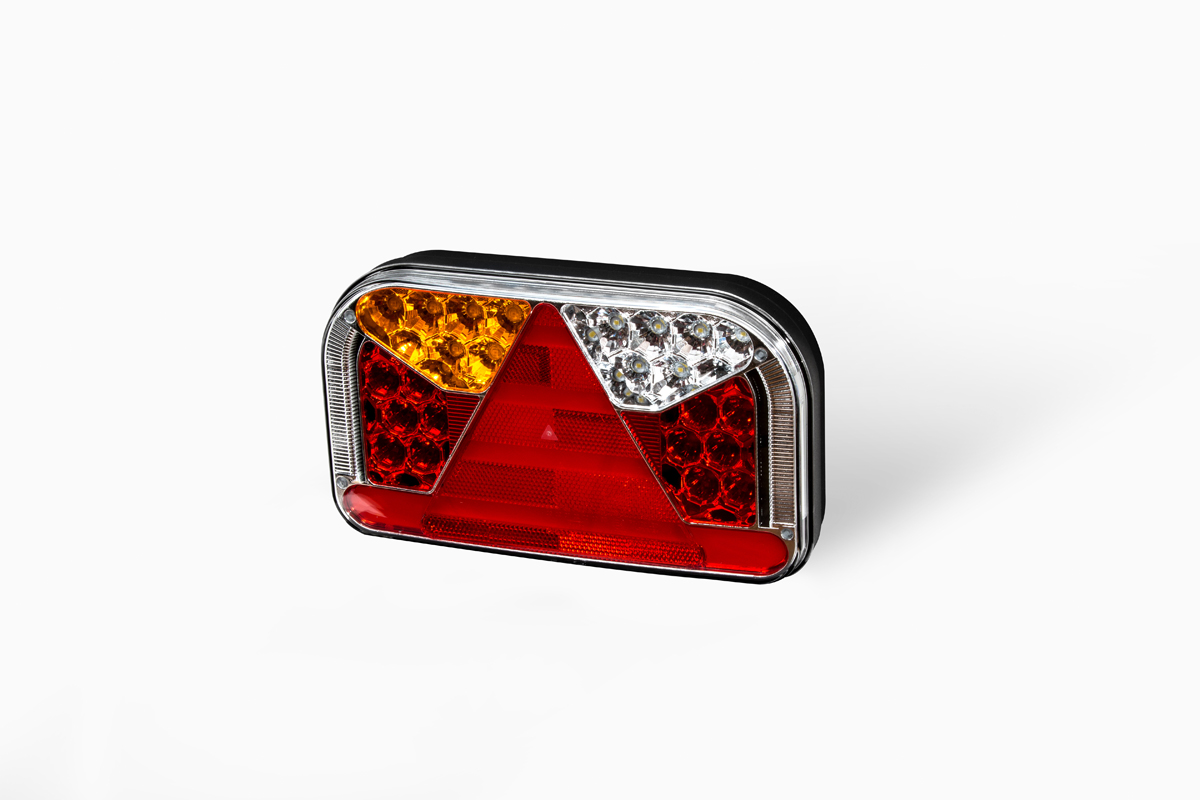 LED rear lamps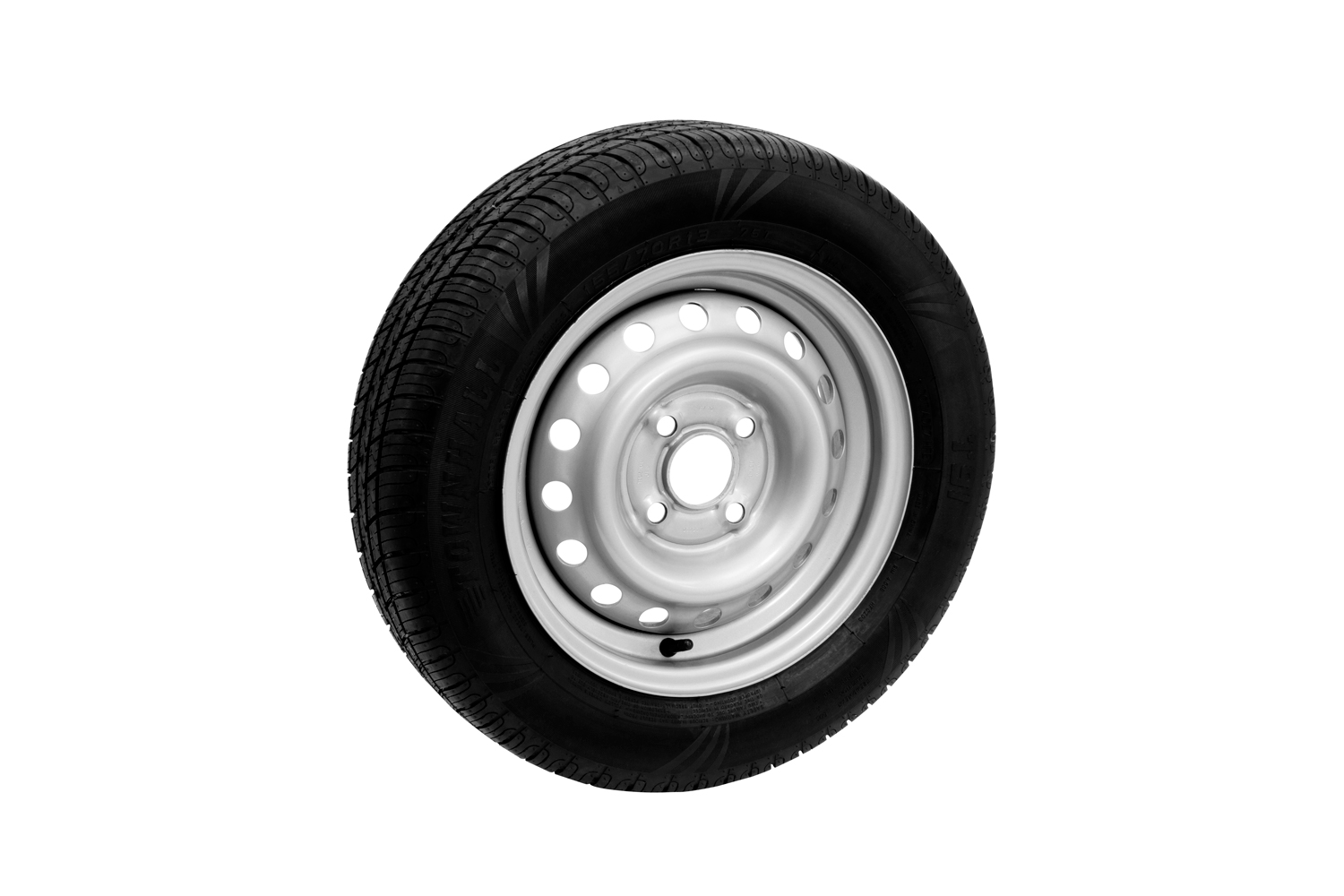 Spare wheel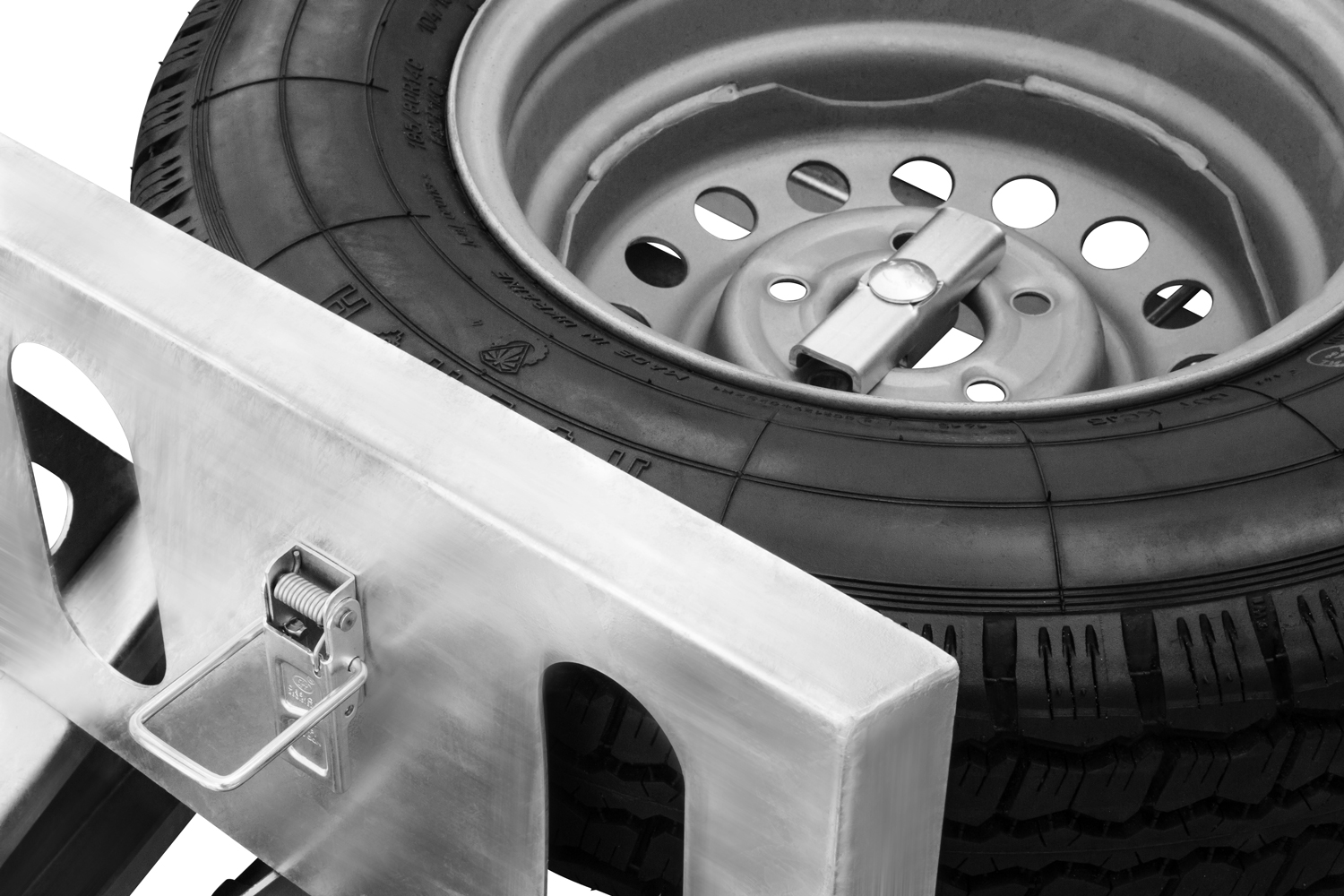 Spare wheel mounting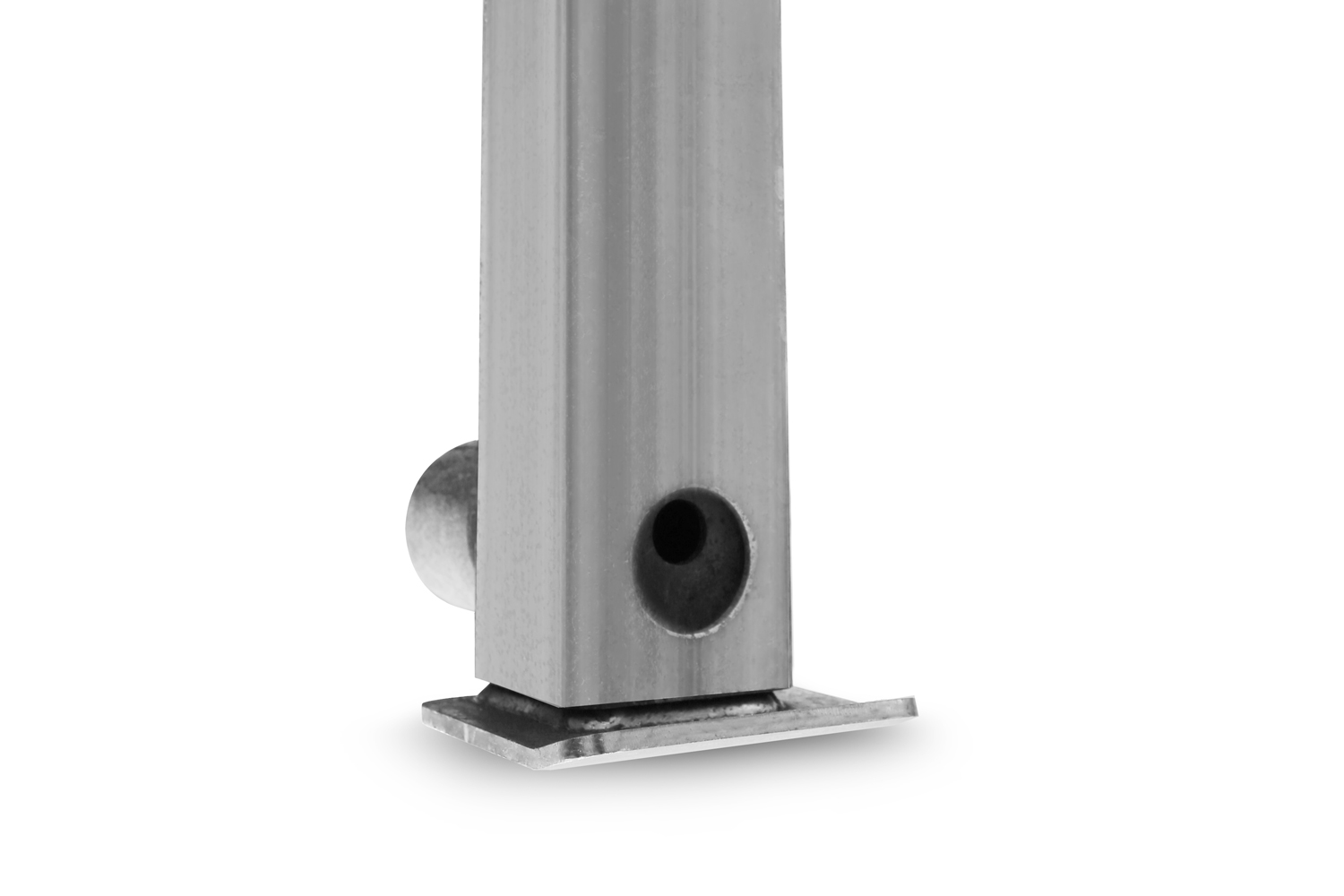 Loading supports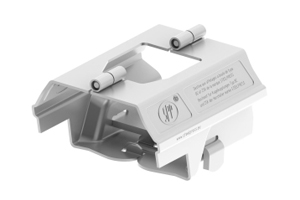 Anti-theft protection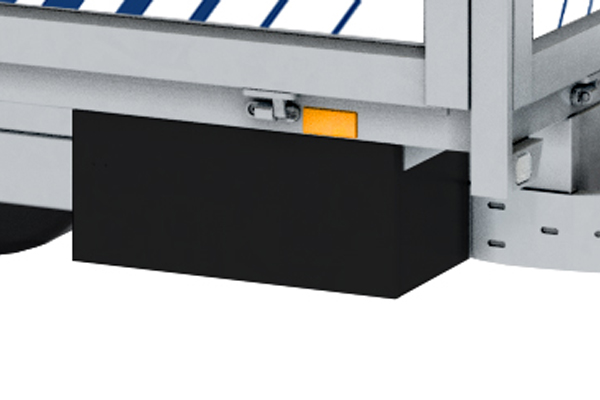 Tool box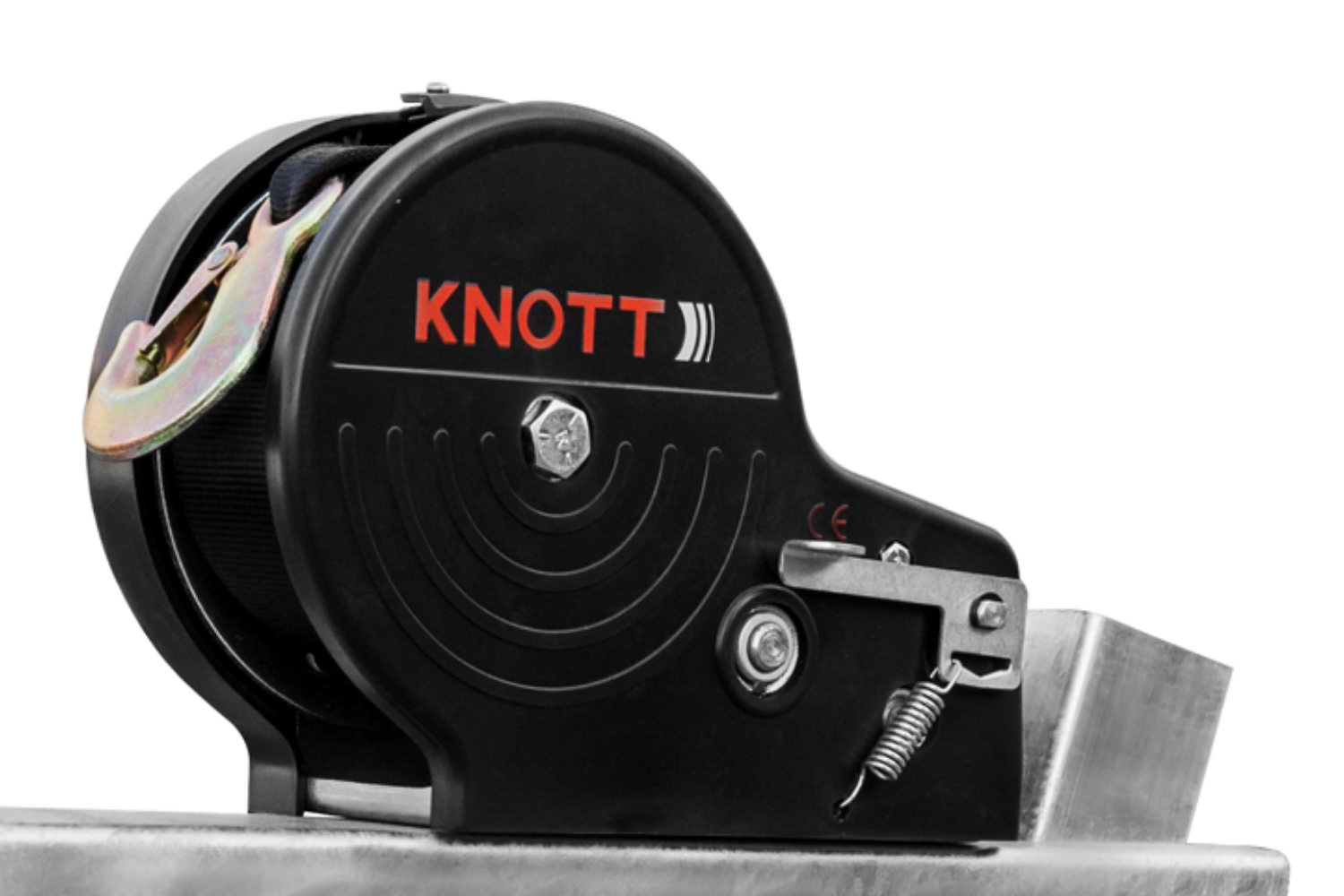 Manual winch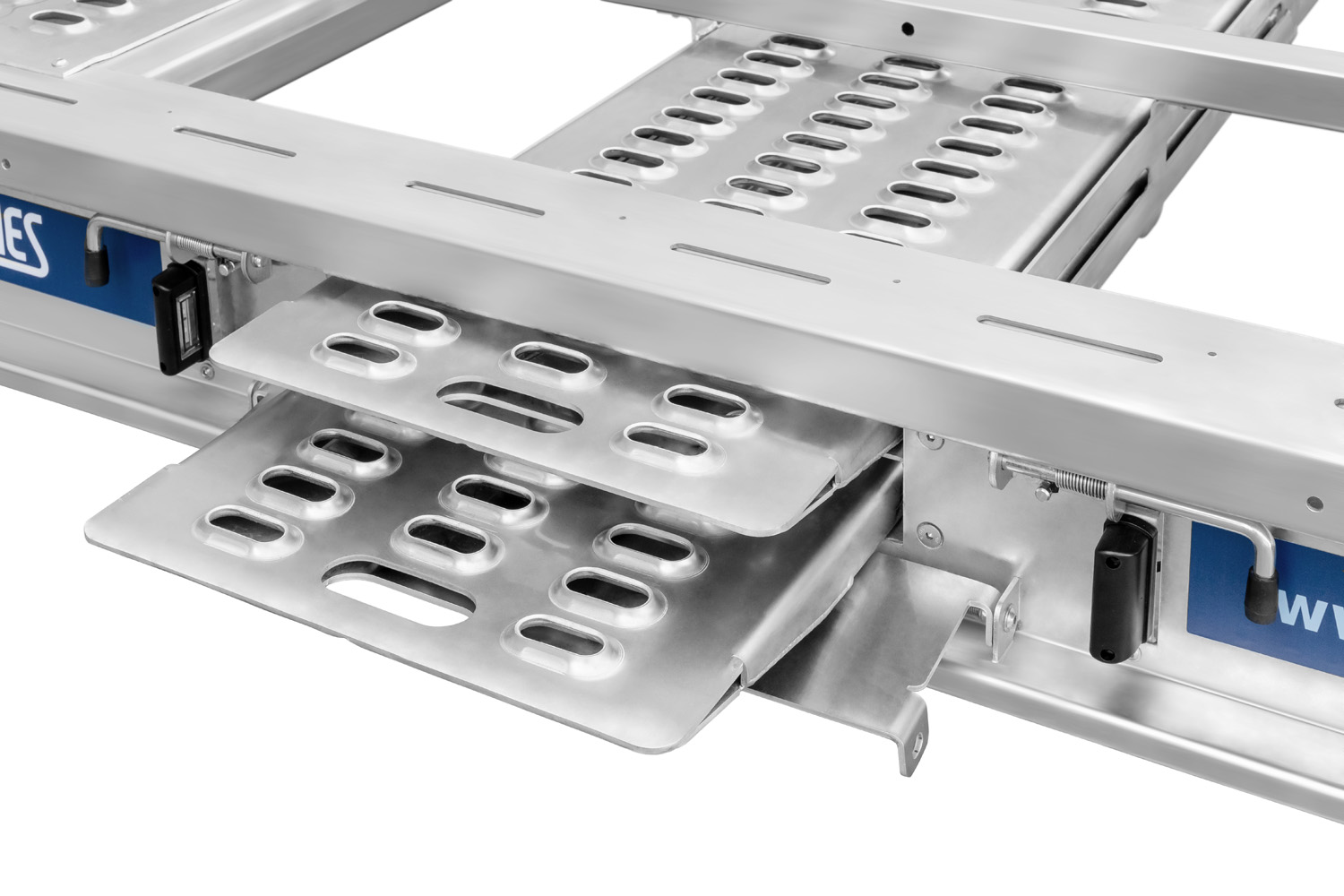 Aluminiowe trapy najazdowe wsuwane pod platformę